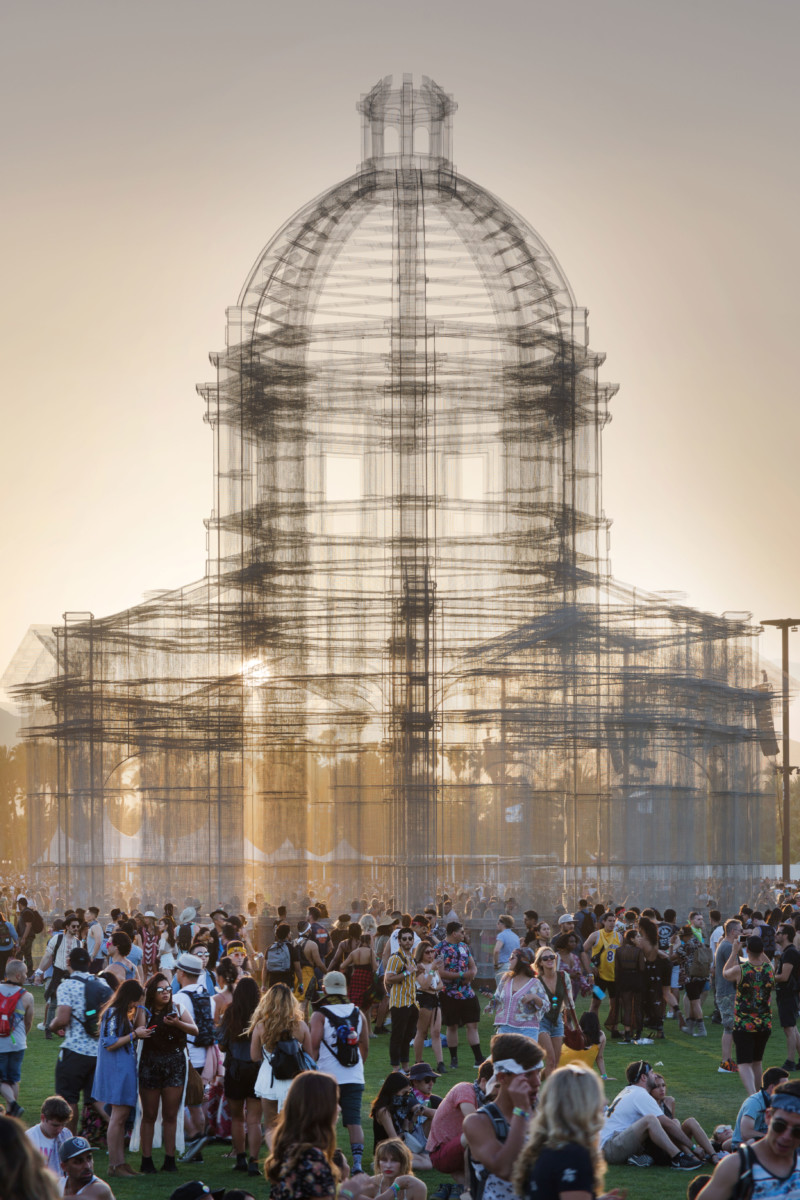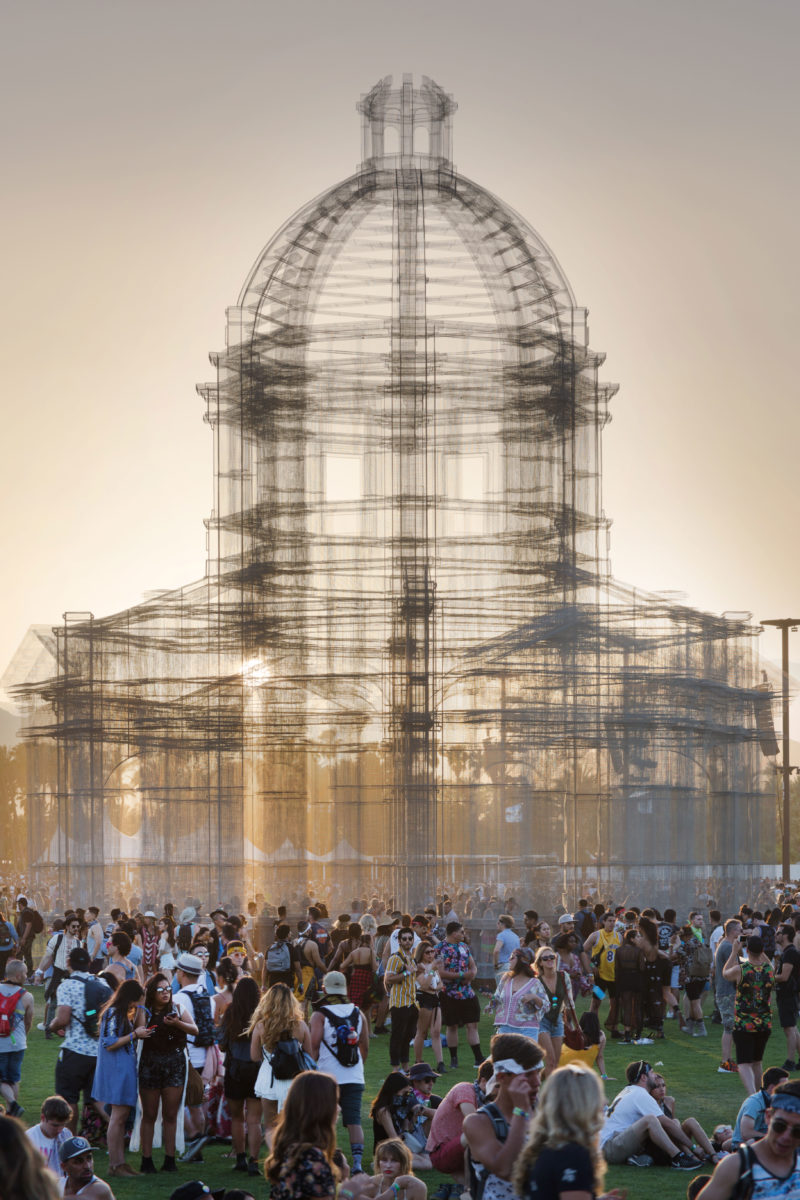 Who is Edoardo Tresoldi?
In recent years, Edoardo Tresoldi has made a name on the artistic stage by creating near-transparent sculptures made from wire mesh. His works take the form of humans, animals, and buildings. These sculptures are placed in public spaces in music and art festivals, group showings and public events. He has designed impressive installations placed in cities around the world.
Edoardo Tresoldi was born in 1987 in Milan. Since 2013, he has made ground-breaking sculptures of different sizes, from small human statues to large-scale architectural replicas. These projects are done using mundane materials, with a preference for wire mesh.
Tresoldi's sculptures come across as ethereal, there but not yet there. Seen from a distance, a wire mesh sculpture looks as if it is hazing and paling away like a ghost. His human and animal sculptures are able to capture body language, including facial expressions, quite well, giving the viewer an almost out-of-body experience.
He has been named by Forbes Magazine as one of the Top 30 European Artists under 30 years.
Notable works
Some of Tresoldi's notable works include:
Chained, 2015
This is a mural and wire mesh sculpture work in which Tresoldi partnered with street artist Gonzalo Borondo. It depicts a man climbing out of a wall creating a 3D out of 2D effect. This project was commissioned by the Wunderkammer gallery for art to be placed in public spaces in Milan.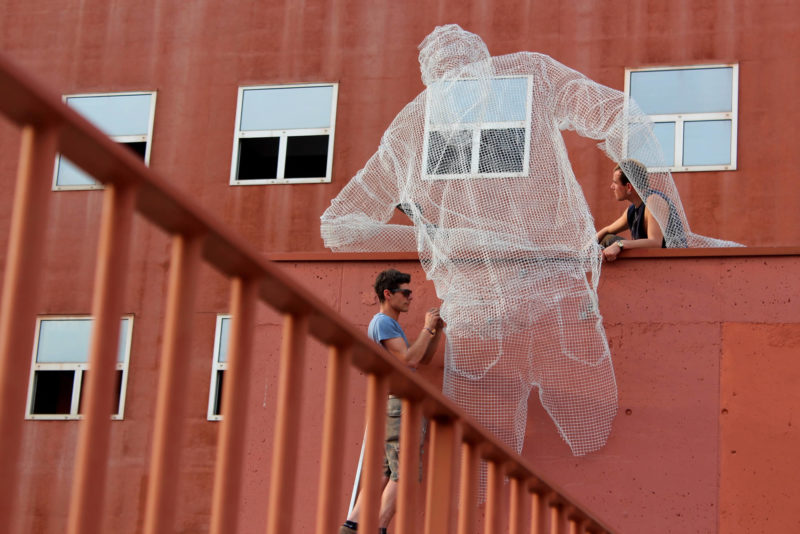 Incipit, 2015
This sculpture was presented as part of the Meeting del Mare in 2015 in the city of Marina De Camerota. It is a structure of eight pillars with interconnecting arches. At the top levels is a flying flock of birds that are in perpetual motion.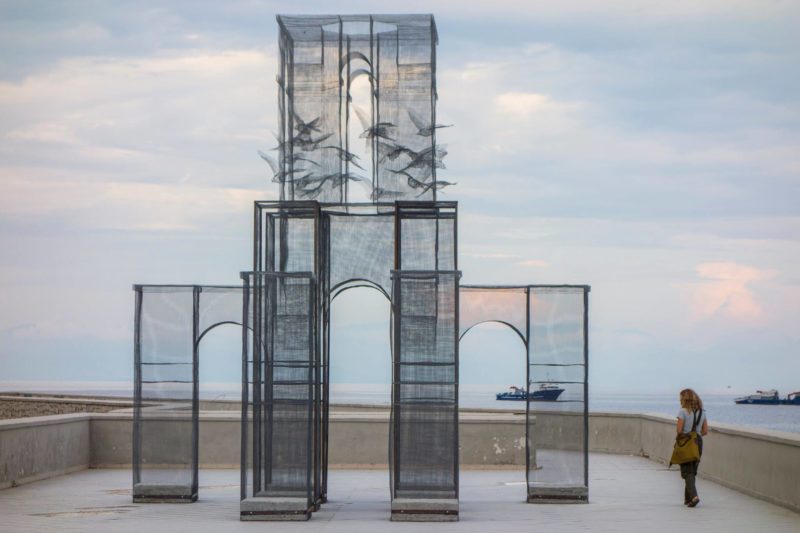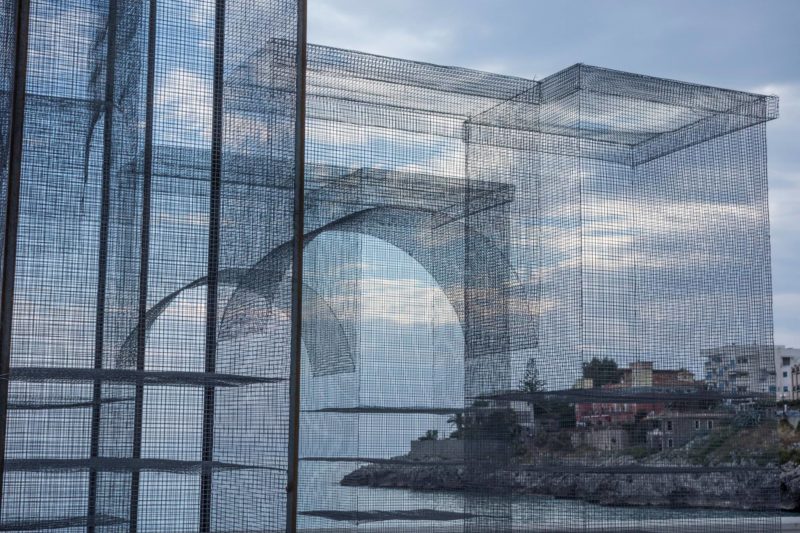 LIFT, 2015
This is another architectural design sculpture that was presented at the Secret Garden Party in the UK.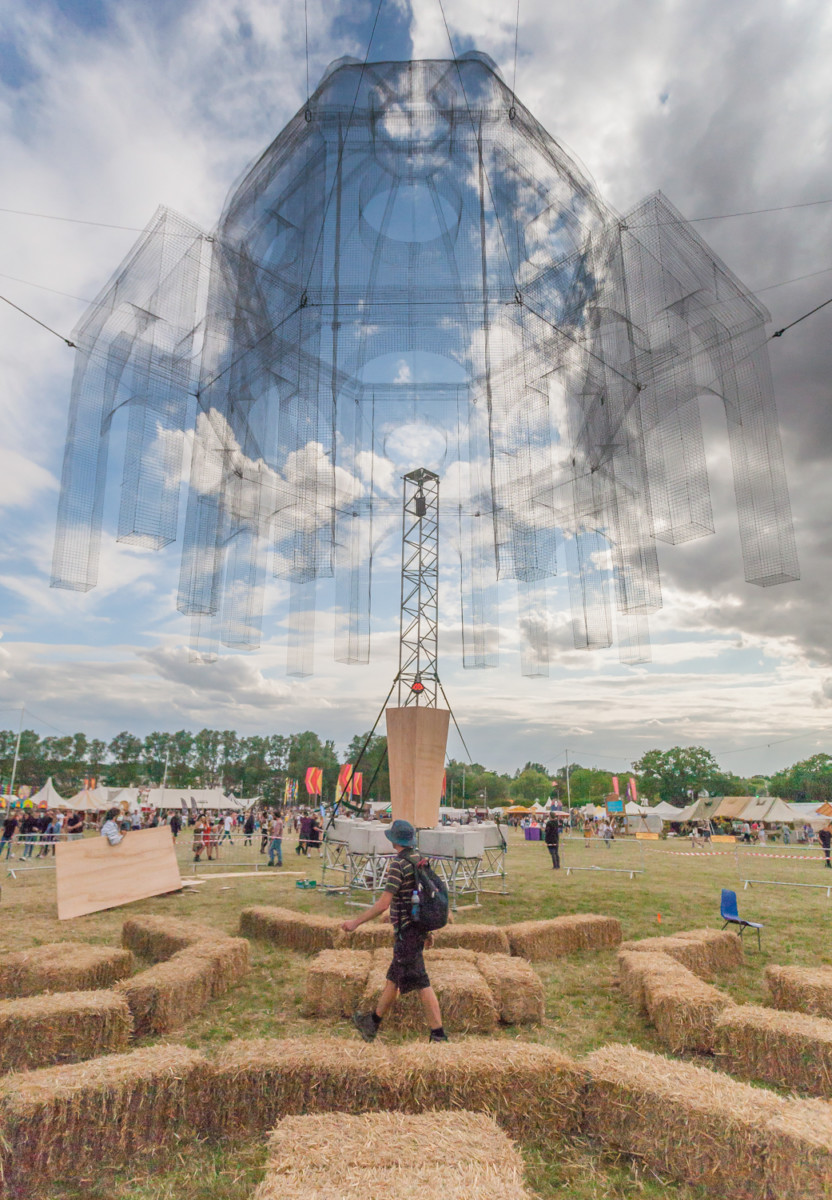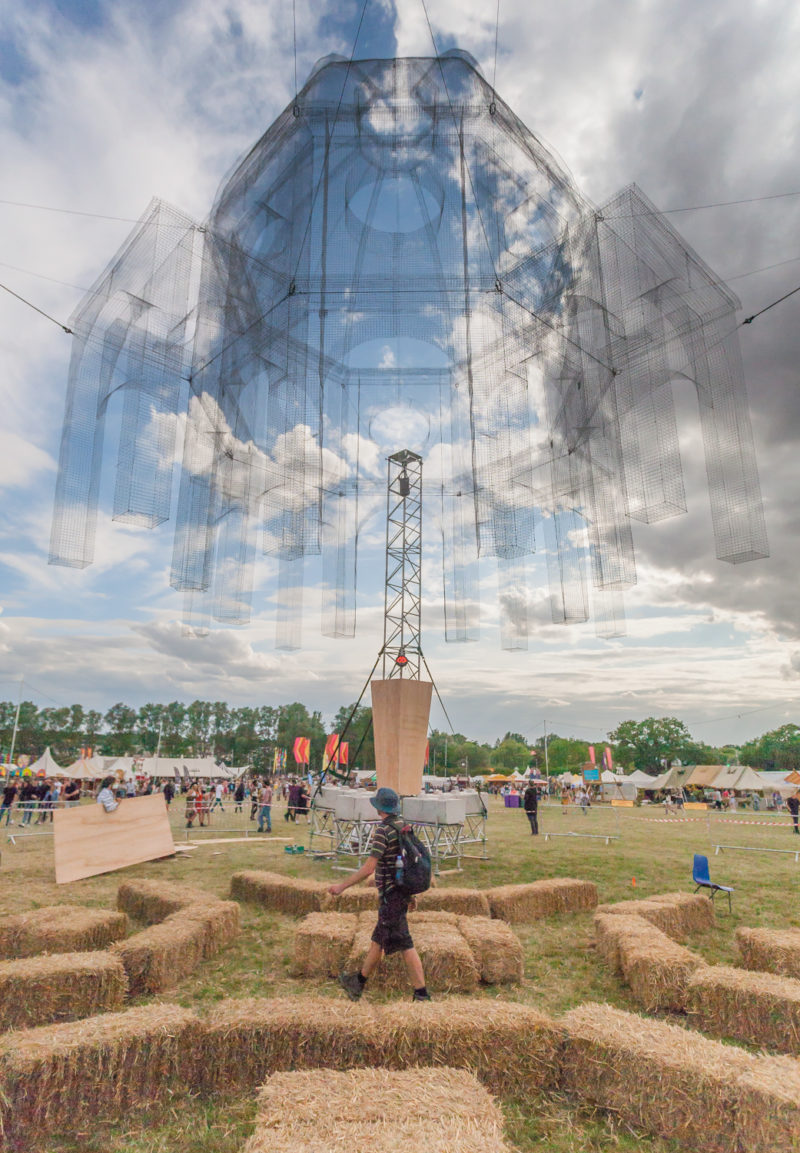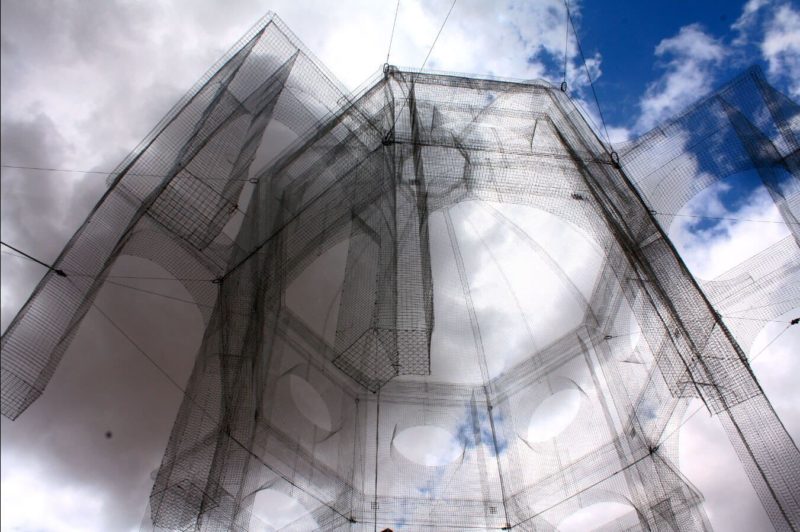 Control, 2015
This is one of the more fantastic works by Tresoldo. It was another collaboration with Borondo for the Animal exhibition organized by Borondo. The sculpture shows birds flying in and out of a cage. The floating birds over the cage make the presentation eerily realistic, almost as if the viewer is looking at a real-life cage through a screen mesh. It was part of his first limited edition line of sculptures in a series titled Reason.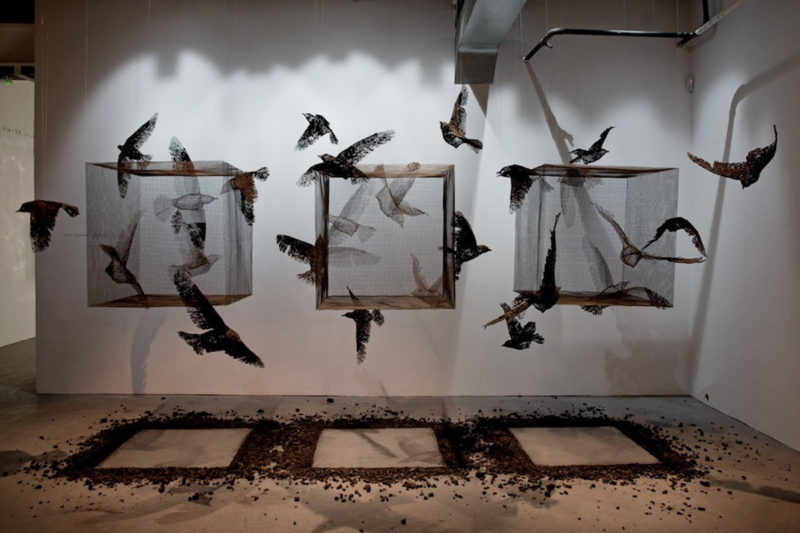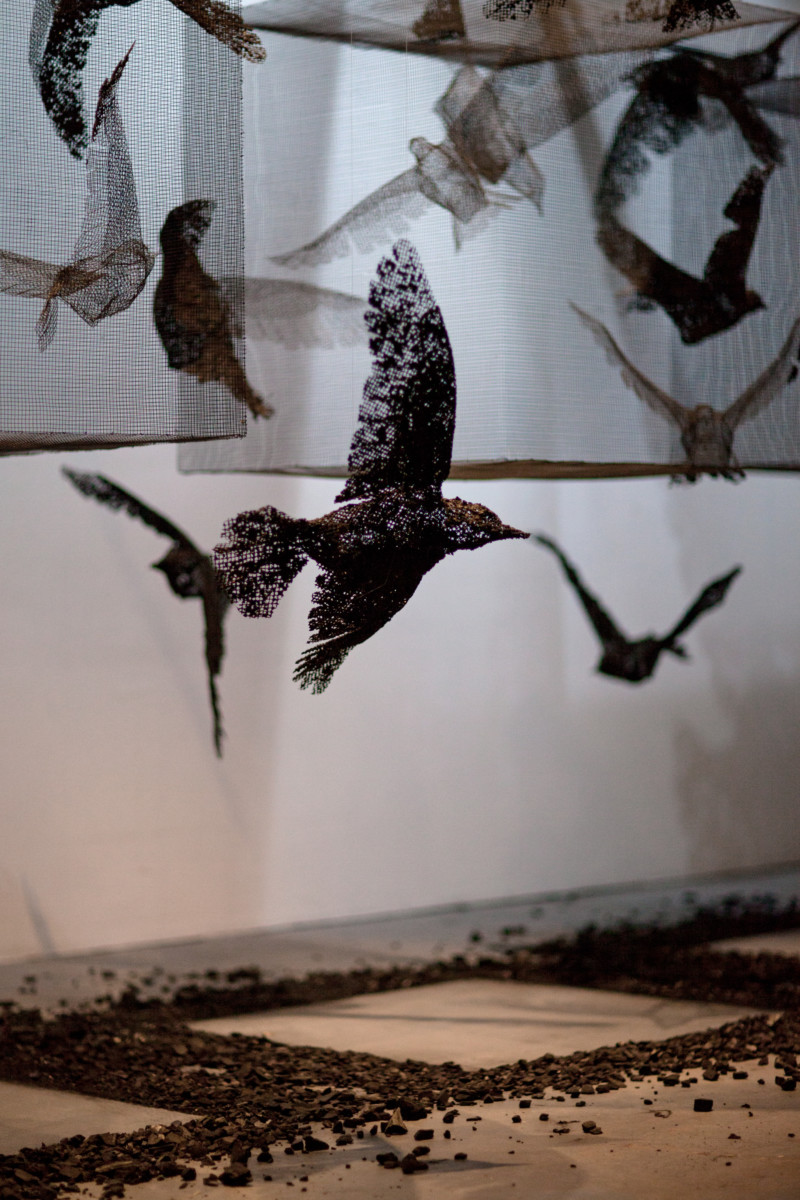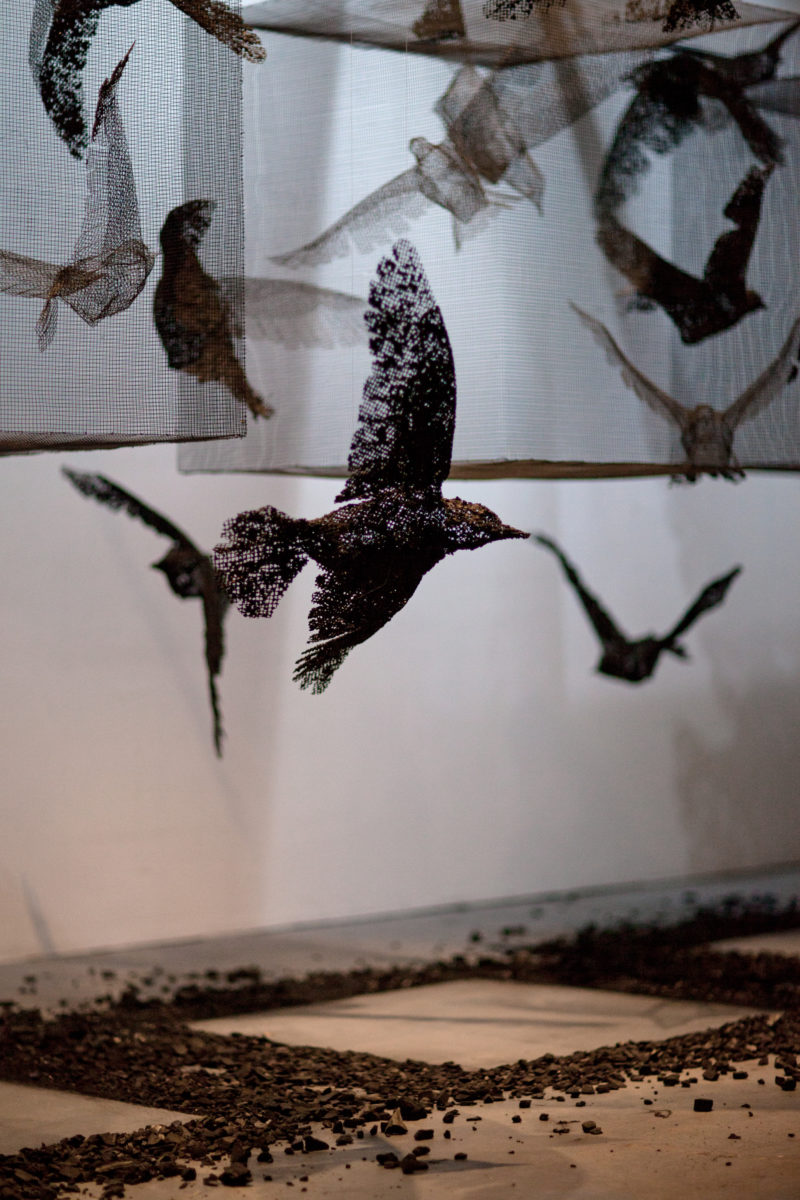 Etherea, 2018
In 2018, Edoardo Tresoldi continued to dazzle the world with his unique artworks. Among his latest works is the Etherea jutting over and above renowned fields of Coachella Art and Music Festival in California. This is where peerless artists in the ilk of Beyonce, Cardi B, Jamiroquai perform.
The work comprises three dominant buildings of baroque and neoclassical architectural styles. Etherea stuns with its beauty as the day evolves. Light filters through the monumental structure, creating a momentary effect synonymous with many of Edoardo's works.
This is a 3-set sculpture taking the form of a basilica. Etherea's three similar structures accentuate in height from 36 feet to 56 feet to the tallest at 72 feet. However, they are not the first murals in Coachella but the largest since the commissioning of artists to create monuments in 2009.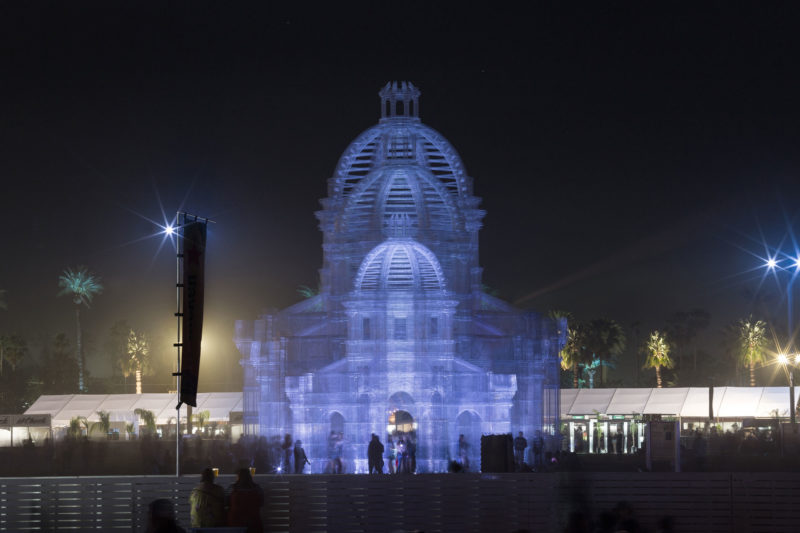 How it was made
In 2018, after years of research, Eduardo finally developed the structure using a self-articulated and handcrafting technique entirely. Constructing the structure used for over 500 wire mesh rolls, each measuring 25 meters long and 1 meter high. The wire mesh used was 25*25mm.
The wires, with the specifications as mentioned, were vital for giving the gigantic structures the required solidity. Tresoldi describes this project as a "dedicated space where sky and clouds are narrated in the language of classical architecture".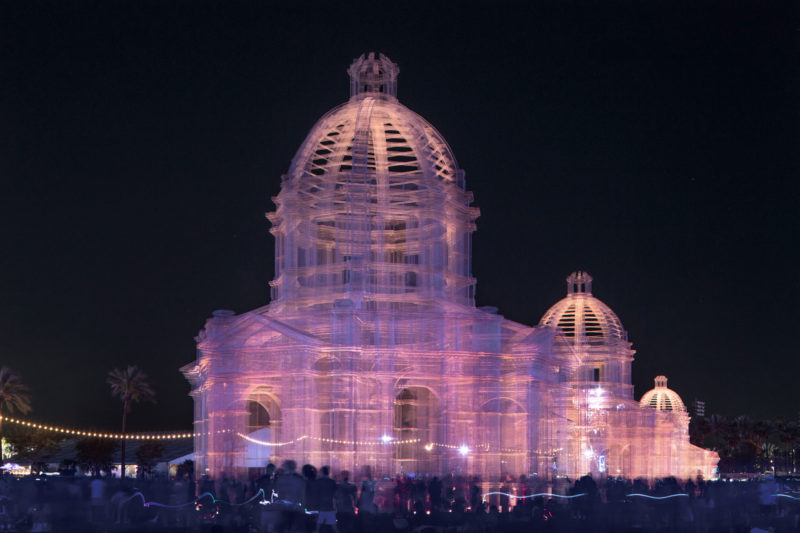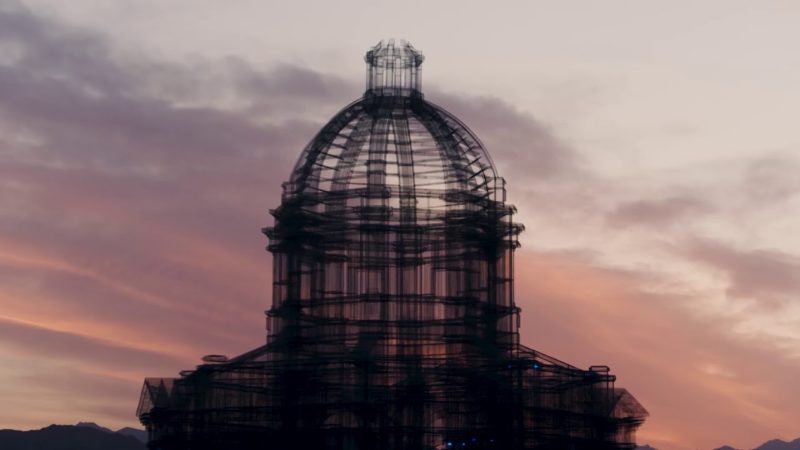 The meaning
Visitors to the Coachella art and music festival could enjoy the gigantic spectacle alongside the other six unique artworks envisioned by Coachella organizers. Yet, Ethereal offered an unrivaled exploration of the surrounding lands and the sky.
From all angles, the work embodied the message Edoardo envisioned from the onset. That is, establishing an analogy between architecture, man, and the surroundings. It offered a perfect balance between absence and presence by showcasing giantess while, at the same time, achieving exquisiteness.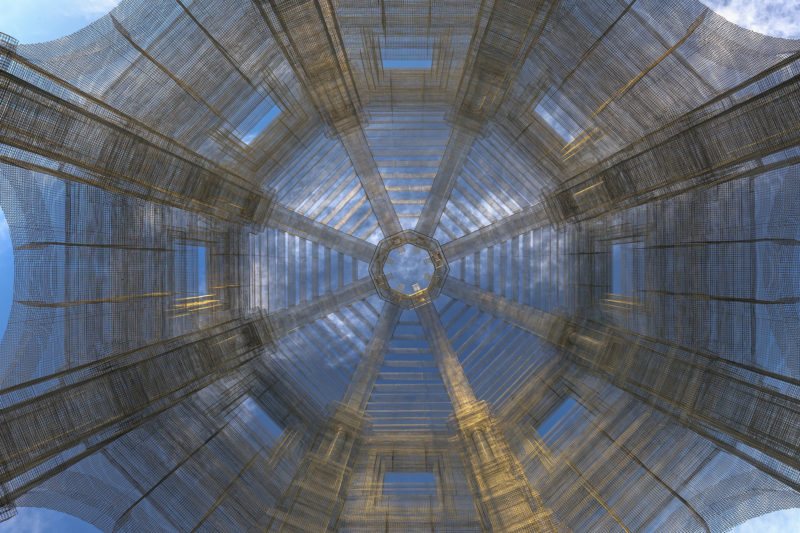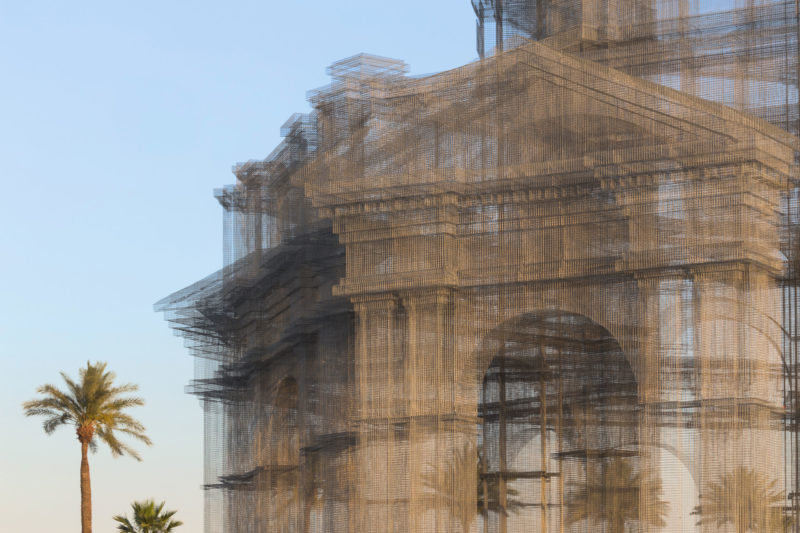 Inspiration
It's a wondrous structure, affected by alternating light from the sun, and the artificial lights incorporated for night viewing. According to Eduardo, the inspiration to build the monuments resulted while working as a cinema and music designer.
Eduardo says,
I had a fascination the mural could relay the intangible and transient traits of what I would name, the 'Absent Matter.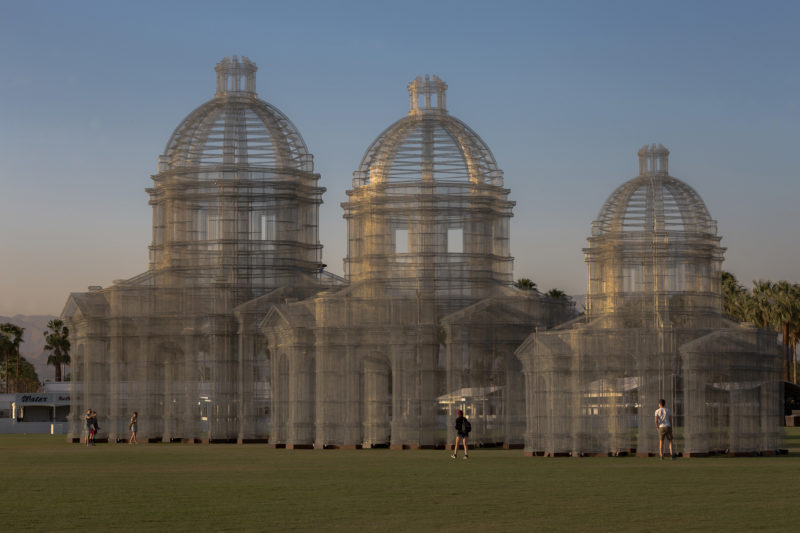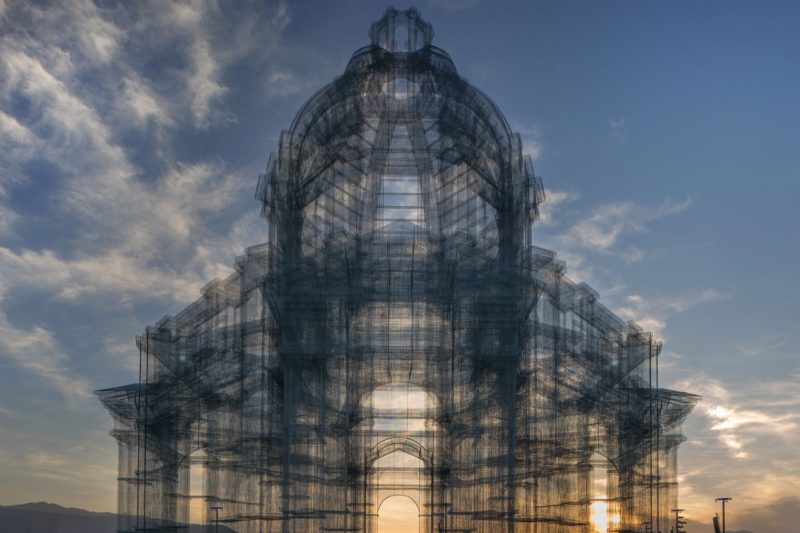 Conclusion
Etherea, the most significant installation among Edoardo works, involved five years of teamwork with his staff, planning, and strategy. Edoardo expected the majestic and transparent structure to be the first recreational side of the Coachella music and art festival.
Visitors loved interacting with the spectacle because of its transitory experiences and interesting dynamic perspectives.