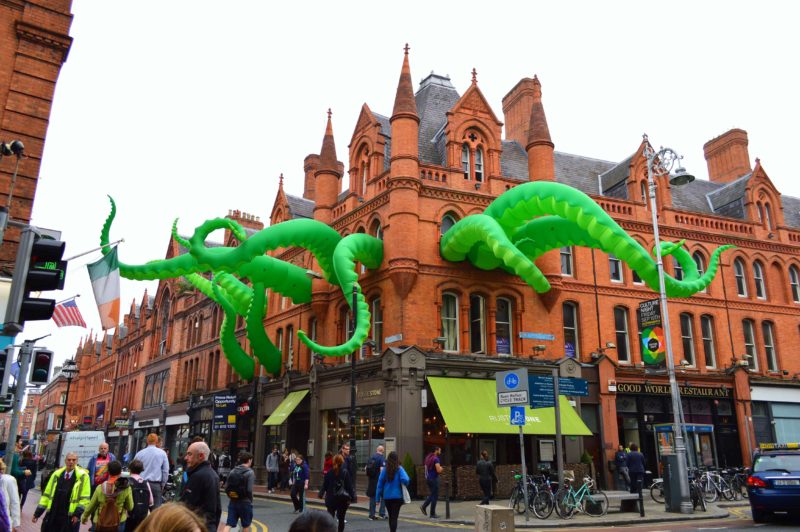 Who is Filthy Luker?
Filthy Luker, otherwise known as Luke Egan, is a mixed-media artist from Bristol, England. He is known for his signature style of creating gigantic and outlandish inflatable sculptures that are typically installed temporarily in different parts of the world.
Some of these works include traffic-stopping giant banana peels and outrageous colorful tentacles bursting from buildings. Luker, a self-taught artist, has been creating his monstrous sculptures since 1996 and has produced various groundbreaking inflatable designs under his design firm, Designs in Air.
What is he known for?
Employing tools such as 3D design software, Luker and his company have created numerous commissioned sculptures and installations for events and individual patrons of all descriptions. With a wide range of colossal pop-up sculptures, Luker and his team have also produced numerous non-commissioned temporary public installations in rural and urban places for many years.
The love for public intervention and site-specific public work inspired Filthy Luker to create sculptural artworks specifically for urban landscape installation in the early 2000s. On a parallel path to his perpetual commitment to the company, Designs in Air, Luker found further global recognition: street installations and expositions where his art has been diversified to include mixed media like moldable forms and latex, paint, taxidermy, and mutated objects.
Luker's work has been widely publicized across the web. It has also been featured in numerous magazines, several books, and a few television programs under special features and documentaries.
Collaborations
To this day, Luker is still working with his team, Pedro Estrellas, AKA Pete Hamilton. He also launched another company called Musii (Multi Sensory Interactive Inflatable), which is focused on producing groundbreaking interactive music and light sculpture in collaboration with life hacker and electronic geek Jnr Hacksaw.
The inflatable medium is known for offering infinite possibilities of form and function. This explains why Luker and his team settled on creating large surreal installations that interact with an urban setting, transform the city skyline, and engage the audience with their conspicuous visual arts, sole sense of humor, and the core message.
Filthy Luker's motto
Elvis said it best when he said a little less conversation a little more action but to go further than that, as an artist, if you're always trying to paint your masterpiece you'll never do it, you just have to keep creating and creating. To paraphrase Pablo Picasso, inspiration is there but it must find you working. I think people get crippled by fear that they have to make the next best piece but that's not the right attitude. The right attitude is to keep creating and good stuff will come.
Filthy Luker Works
Down the Plughole
In this urban intervention work, Luker incorporates common household items into landscapes and creating something like a bathtub. This installation is located in the backyard of the Royal West of England Academy in his hometown, Bristol, United Kingdom. Luker refers to this work as a "passing comment on the education system."
Space Invaders Machine
Located in the Town Hall in Manchester, the artist created this 2012 installation using traffic cones, road barriers, and other objects from the street. Though it was a temporary installation, it is still the largest interactive artwork ever installed in the city. It stayed for around a month as part of the Make with a Red Stripe exhibition organized by the popular beer company Red Stripe.
Space Invaders Machine was an actual game, whose software was written by Jnr. Hacksaw and allowed bystanders to use a button set on a marker and fire at the invaders. This piece took the 1970s arcade games to a whole new level while getting rid of the tedium of the construction tarps and turning the walls of an old building in downtown Manchester into something amusing and fresh.
Musii
The most recent work by Luker and his collaborators, Pete Hamilton and hacker Jnr Hacksaw, is Multiple Sensory Interactive Inflatable (Musii), an interactive music-making platform. Initially, they launched the product for personal use, but later due to high demands, they decided to make it public.
It is especially useful for individuals with special needs. This intuitive platform does not need any form of training to use and has been found to be a great therapeutic tool.
At its simplest, Musii emits sound and irradiated with color when touched. It allows people to experience playing musical instruments as well as offer exciting visual and tactile sensation.
Tentacle Attack
Luker began creating bizarre pieces comprising a collection of urban interventions, mainly installing huge tentacle octopuses in buildings and other large inflatable works such as gigantic pencils or large inflatable eyes on trees.
Luker's octopuses can be found in cities like Singapore, London, Geneva, and Quito, Ecuador.
Speaking about how he started creating inflatable art installations, Luker said in an interview1 :
Well, this comes down to Pete. He had an accident with a hairdryer and a pair of trousers in his workshop. Not really, he was mucking around with a cray inventor who was making lots of bicycle-powered party stuff for the emerging dance scene of the early 1990s. Pete found an old fan and started making small inflatables to hang up at parties. He realized how exciting the medium was and was soon flying around the world with a backpack full of the spiky inflatable he made. Two years into that, I happened to be sharing a workshop with him, and he invited me to join him and within a month, I was making stuff too.
Final Words
Luker and his collaborator, Pete Hamilton, are considered pioneers of the inflatable medium of art due to their unswerving artistic attitude towards design and proponents of street art thanks to their large-scale sculptures and radical humor. Their pop-up installations have the power to transform the face of a city within minutes.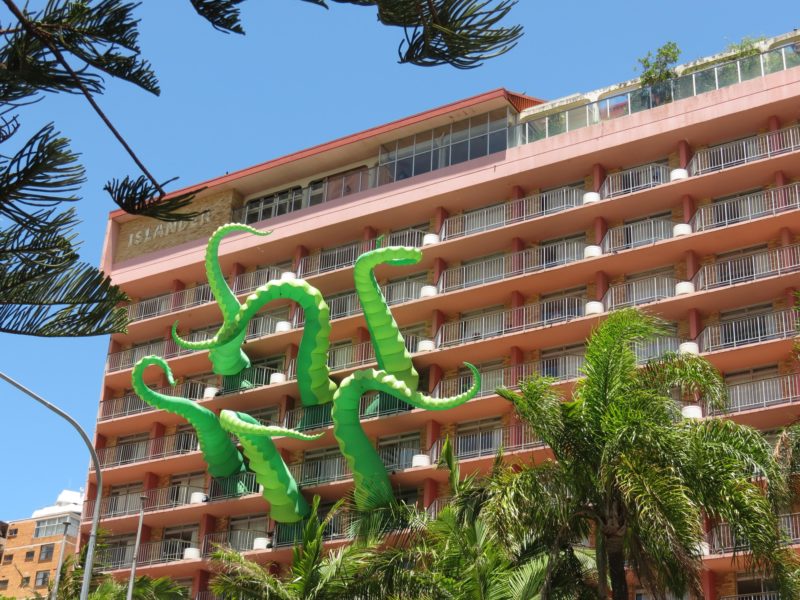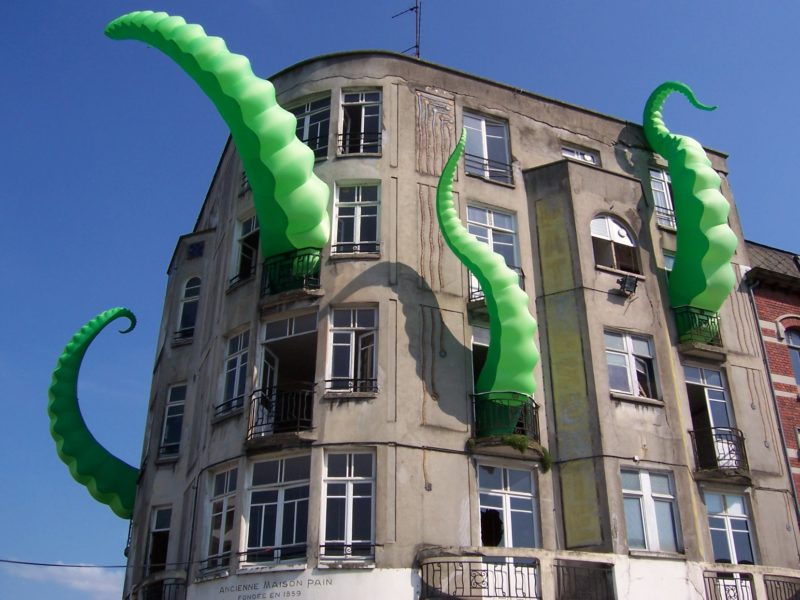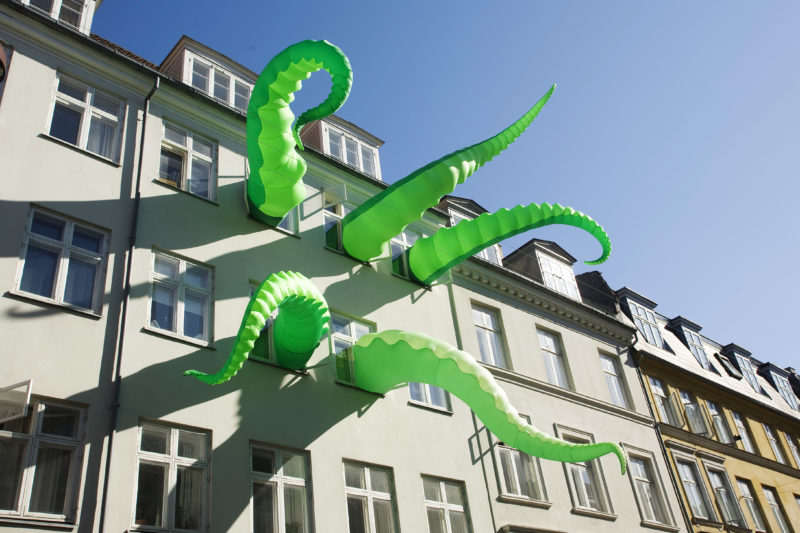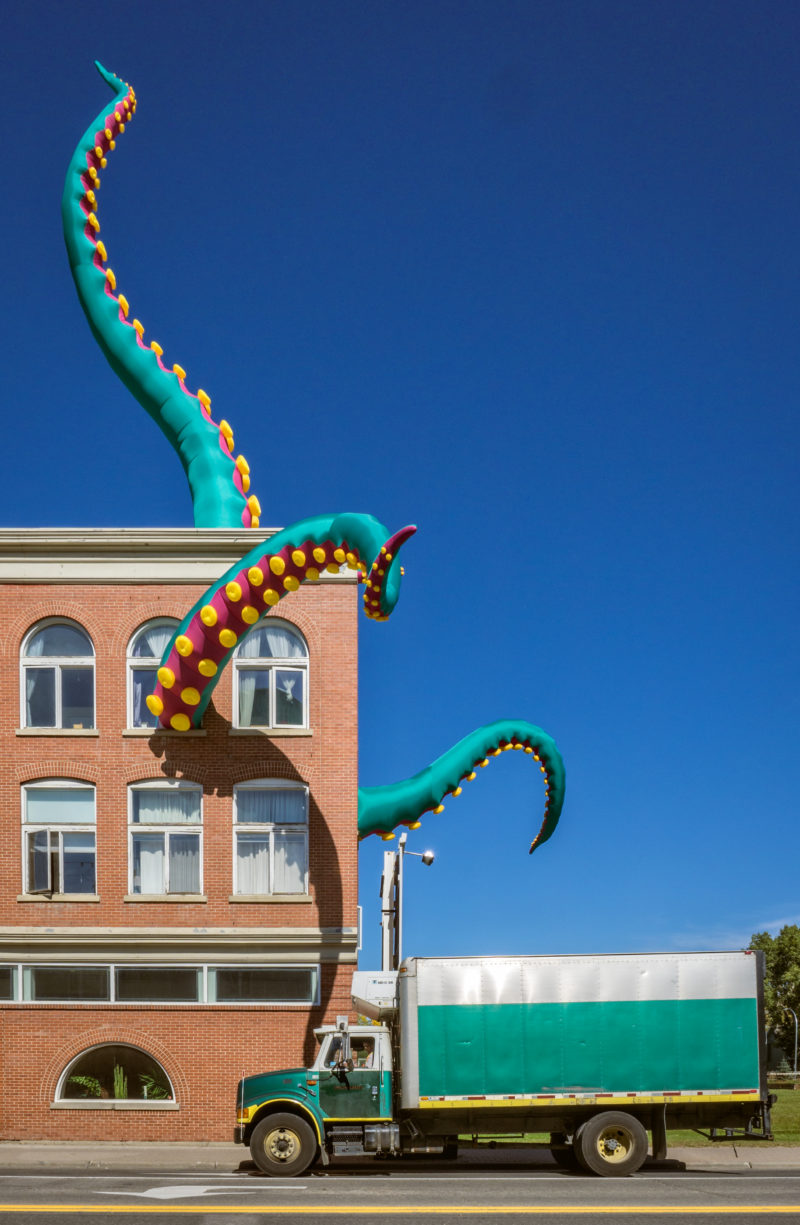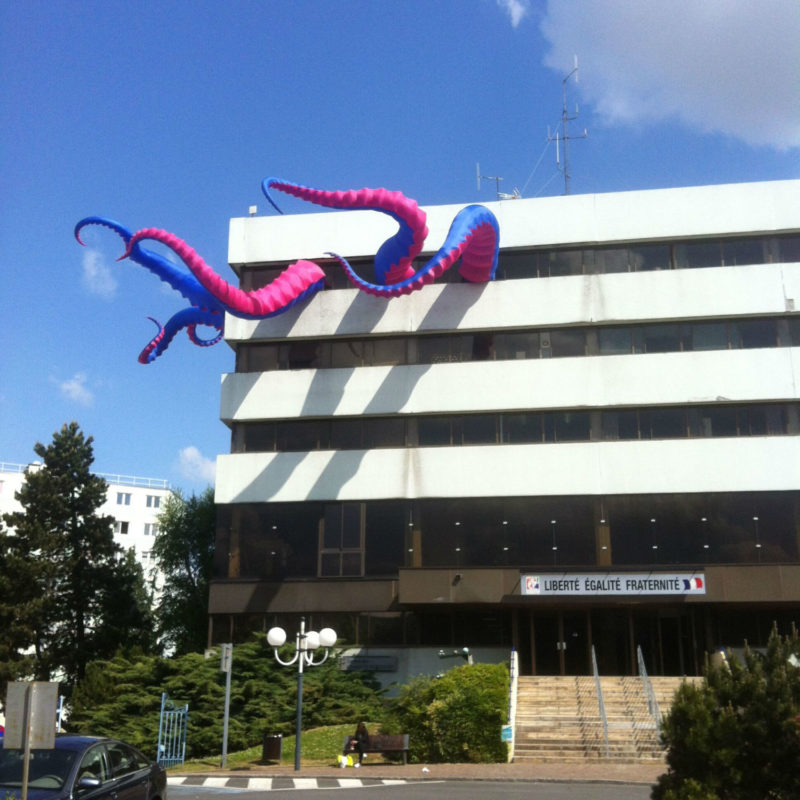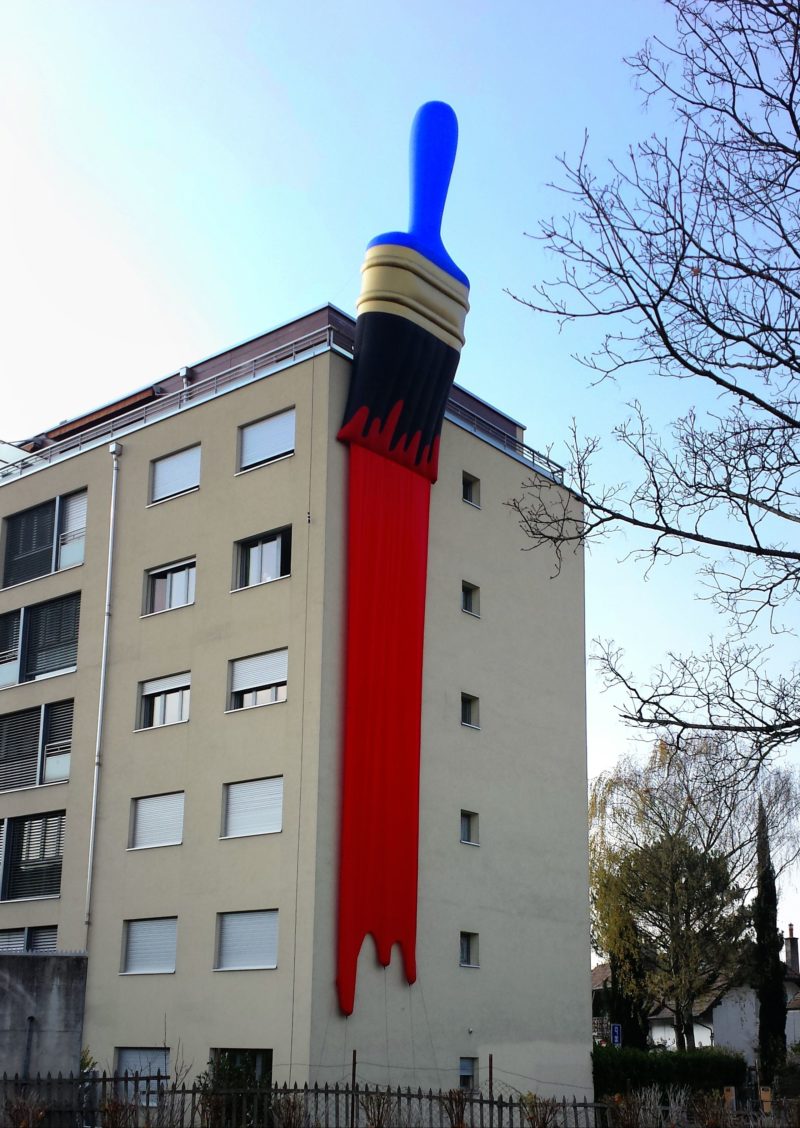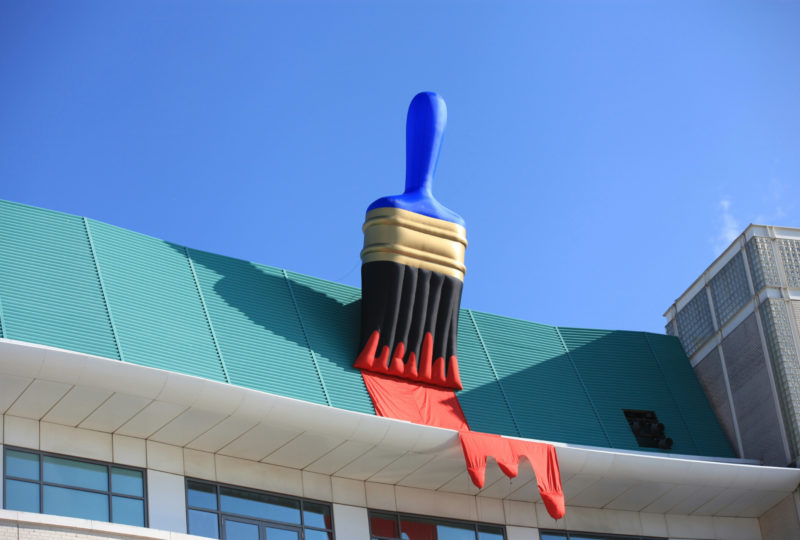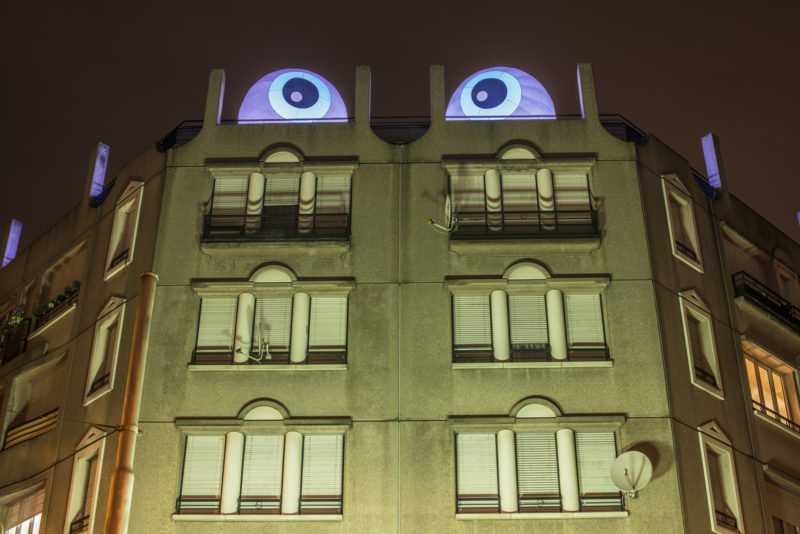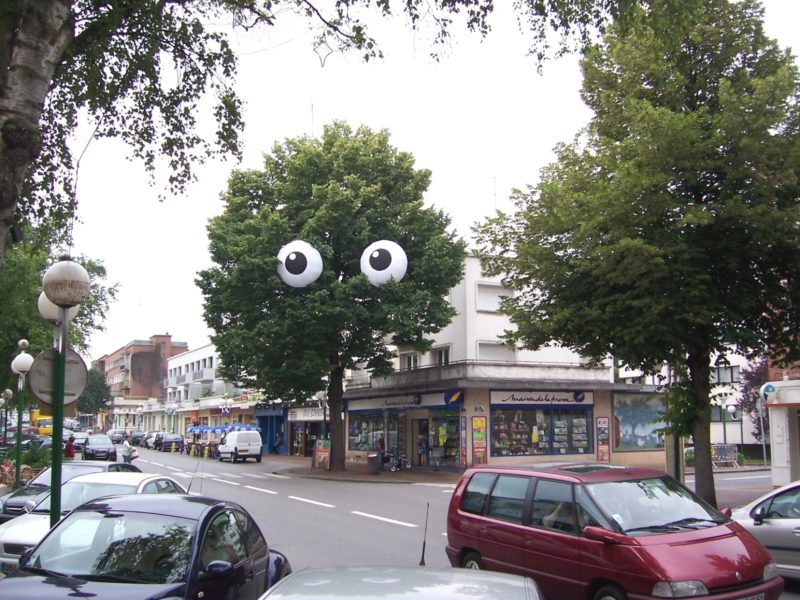 More balloon artworks
Footnotes