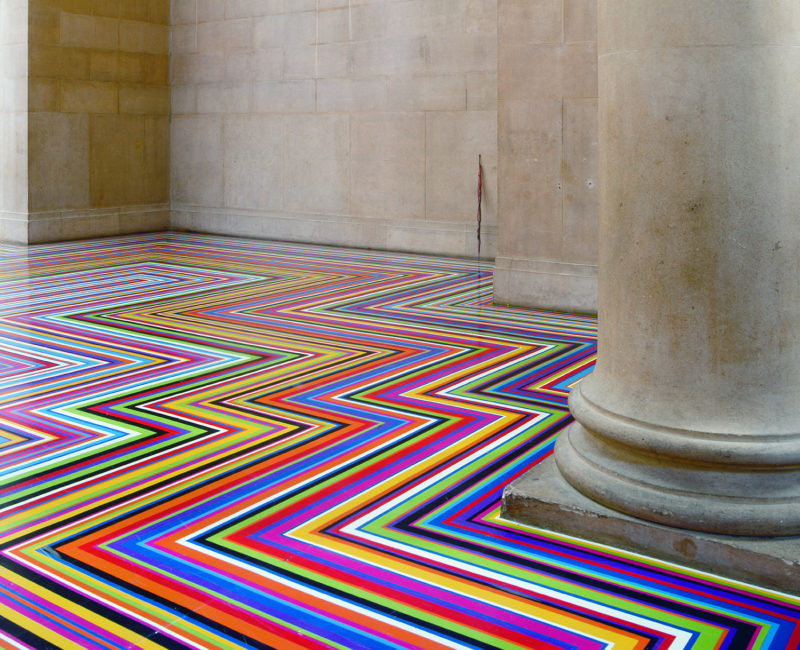 Who is Jim Lambie?
Jim Lambie is a visual artist, sculptor, and musician. He is perhaps most famous for his colorful and mesmerizing floor tapestries. Lambie's floor art is done using differently colored duct tape that runs in straight lines to form colorful repetitive patterns that change the visual dynamics of a space in a big way. For this, he uses everyday generic and contemporary objects and materials such as duct tape, ornaments, furniture, and record sleeves in his art.
How Lambie started his floor works
Lambie's first work was a series of floor art titled Zobop, done as a solo exhibition at a showroom by the same name in London. For this work, Lambie used vinyl tape on the floor and stairs to create repetitive patterns using nine rotating hues.
The art was designed to conform to the architectural space, running along the edges of the rooms and hugging the square bases of the building's columns. The first outline is done at the widest possible edge where the floor meets the wall. As the lines go towards the inside, their widths are alternated between thick and thin strips until the center of the room.
Creating a dreamscape
The Zobop works use concentric and straight-line forms. The overall effect of the floor art transforms art spaces into an energetic space that is vibrating and pulsating. The visual effect can get confusing and disorienting to the unpracticed eye. According to Lambie, floor art is an attempt at creating a dreamscape. When looking at floor art like Zobop, the viewer sees so many edges that they seem to be dissolving. There is an illusion that the room is expanding in one moment and contracting in the next. There is a sensation that the floor surface is dissolving and evaporating, just like in a dreamscape.
What inspired the artist
Lamble's artwork draws inspiration from iconic figures in the art and music world, including Jimi Hendrix and David Bowie. One example of these influences is in England Dreaming, an oil painting on printed paper.
Biography
Jim Lambie was born in Glasgow in 1964. He attended the Glasgow School of Art and then went on to become a man of many hats. But he is best known for his floor art. His works are eye-catching, altering the viewer's experience of the architecture of art spaces and beyond. His work is largely influenced by his musical background, giving his works a Pop Art feel. His floor art has been described as changing the psychology of space. He has been awarded the Turner Prize for his work Mental Oyster.
Videos
Conversation with Jim Lambie, 2018
Dialogue Series at Art Basel in Hong Kong - In Dialogue with Jim Lambie
Studio visit & interview, 2009
Jim Lambie – Studio Visit | TateShots
Jim Lambie installation at MCA Australia for the 19th Biennale of Sydney
Jim Lambie installation at MCA Australia for the 19th Biennale of Sydney
Timelapse: installing Jim Lambie's staircase
Timelapse: installing Jim Lambie's staircase
Selected installations
Museo Nacional de Arte, 2008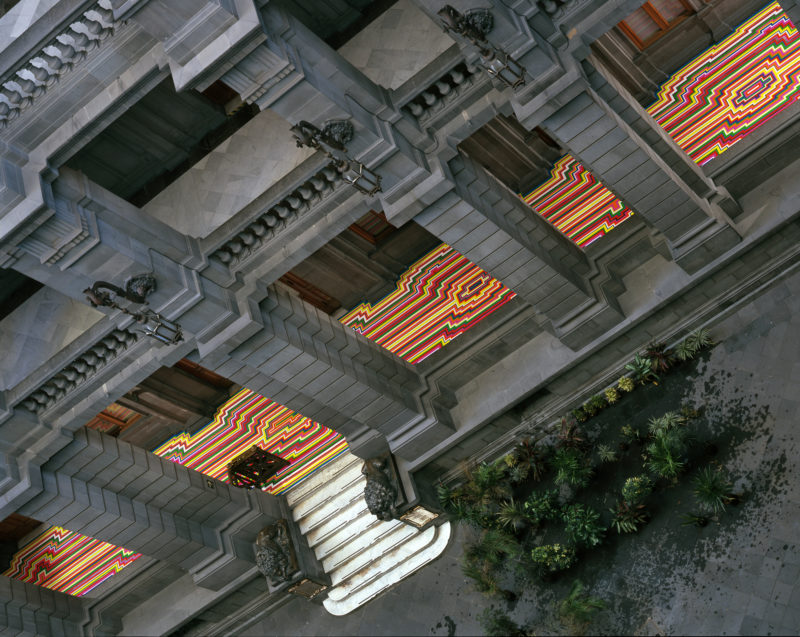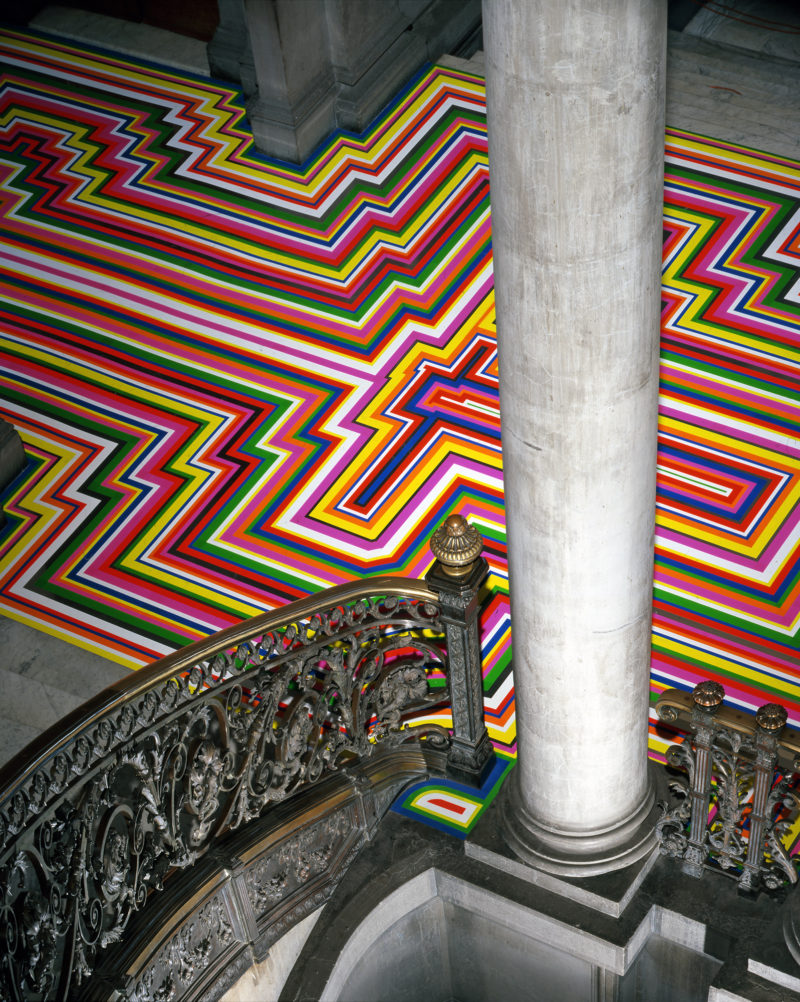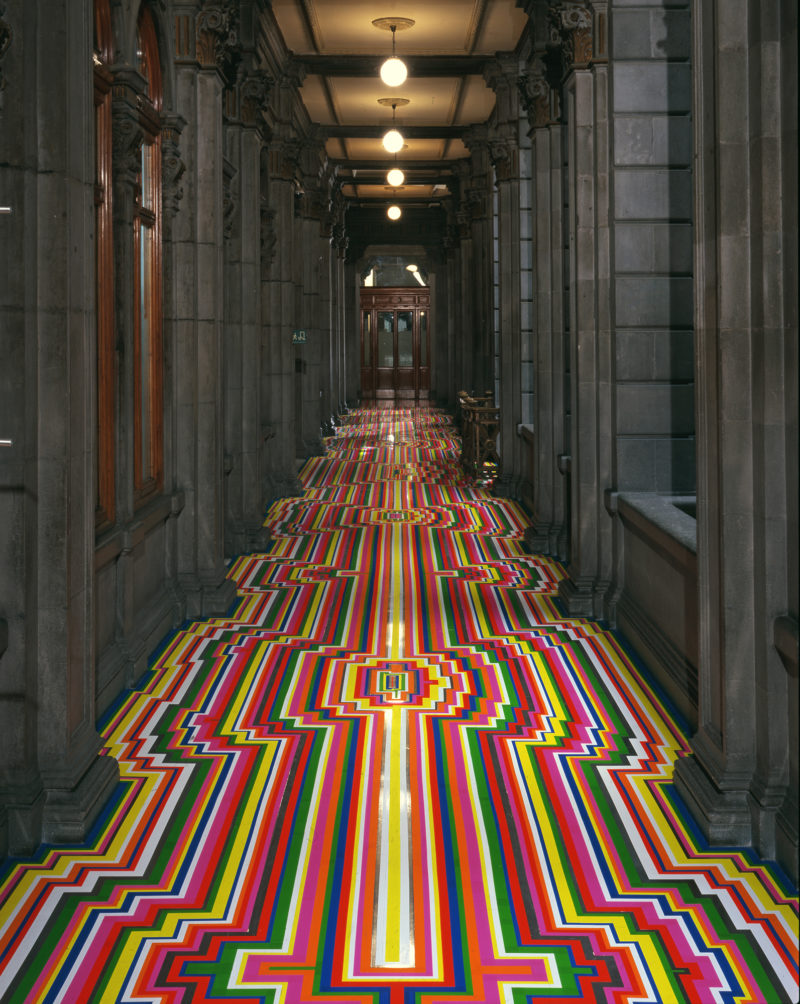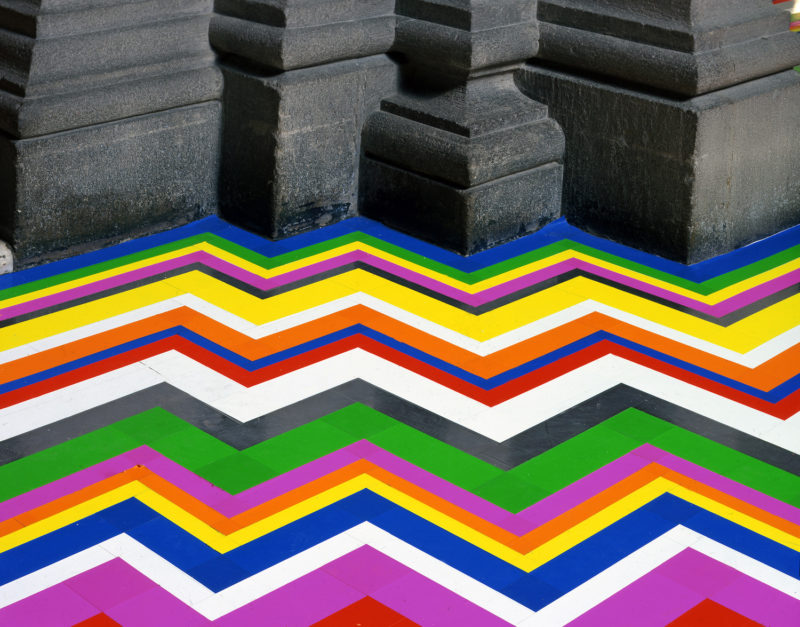 Martos Gallery, New York, 2013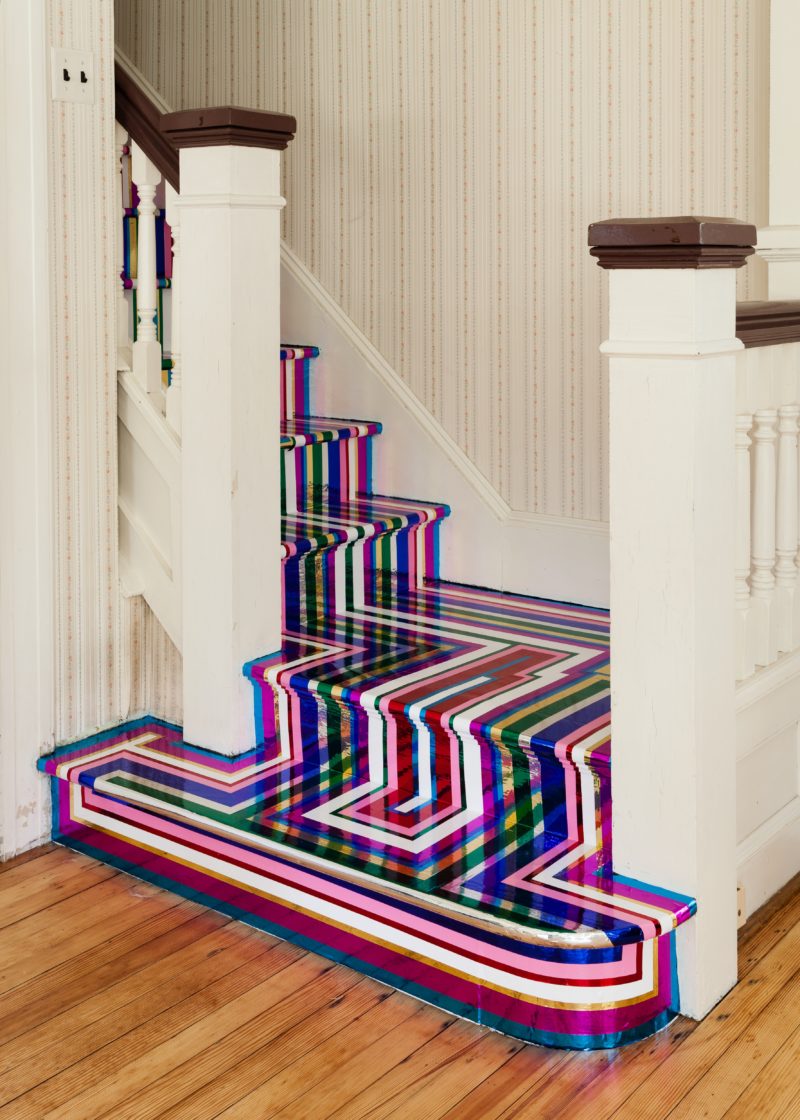 The Fruitmarket Gallery, Edinburgh, 2014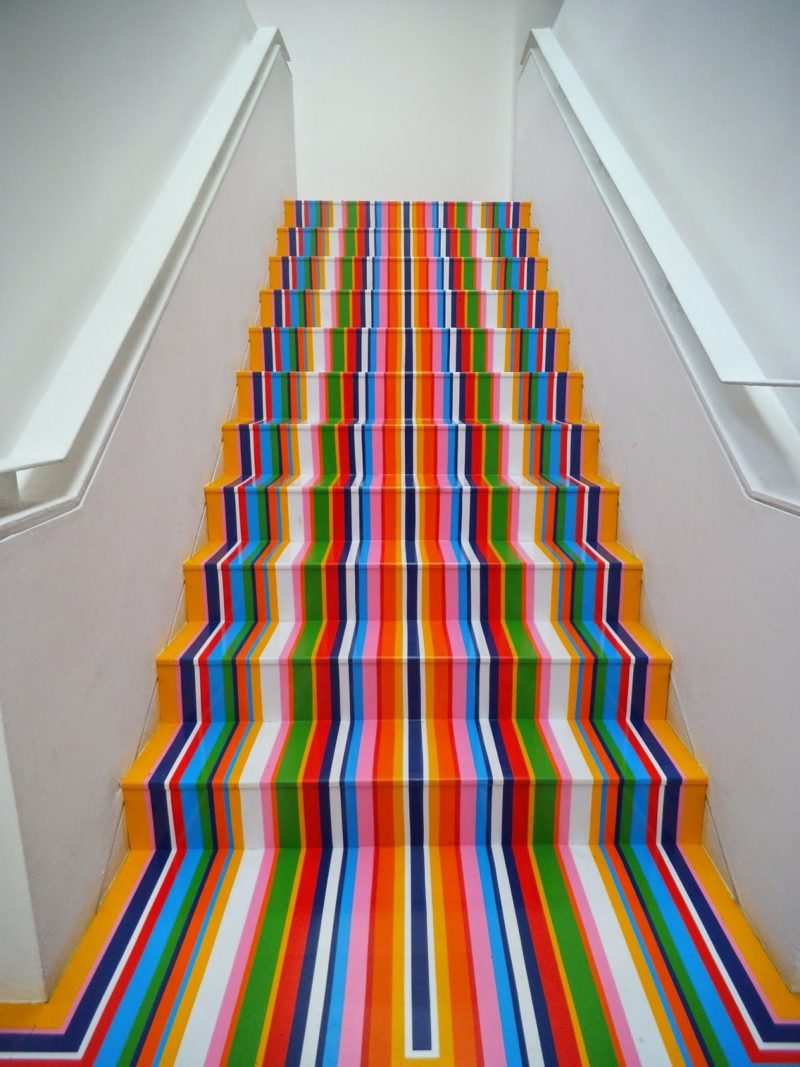 Royal Academy of Arts, London, 2015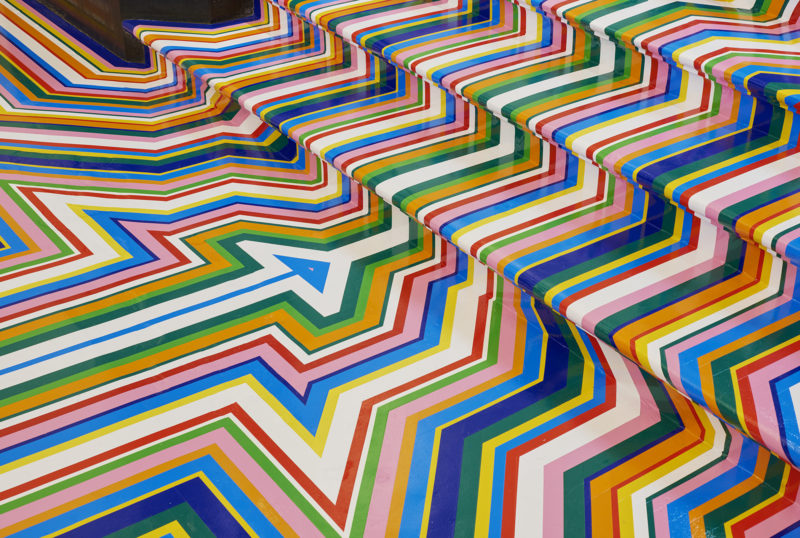 Zabludowicz Collection, London, 2015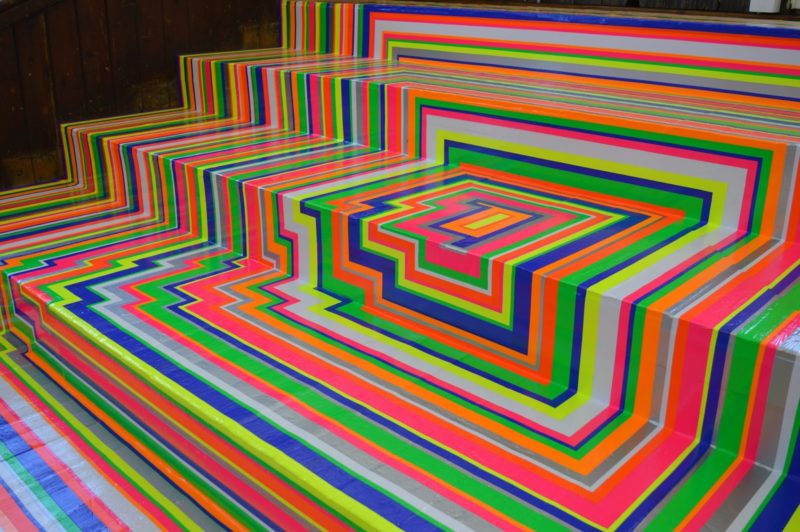 Anton Kern Gallery, New York, 2017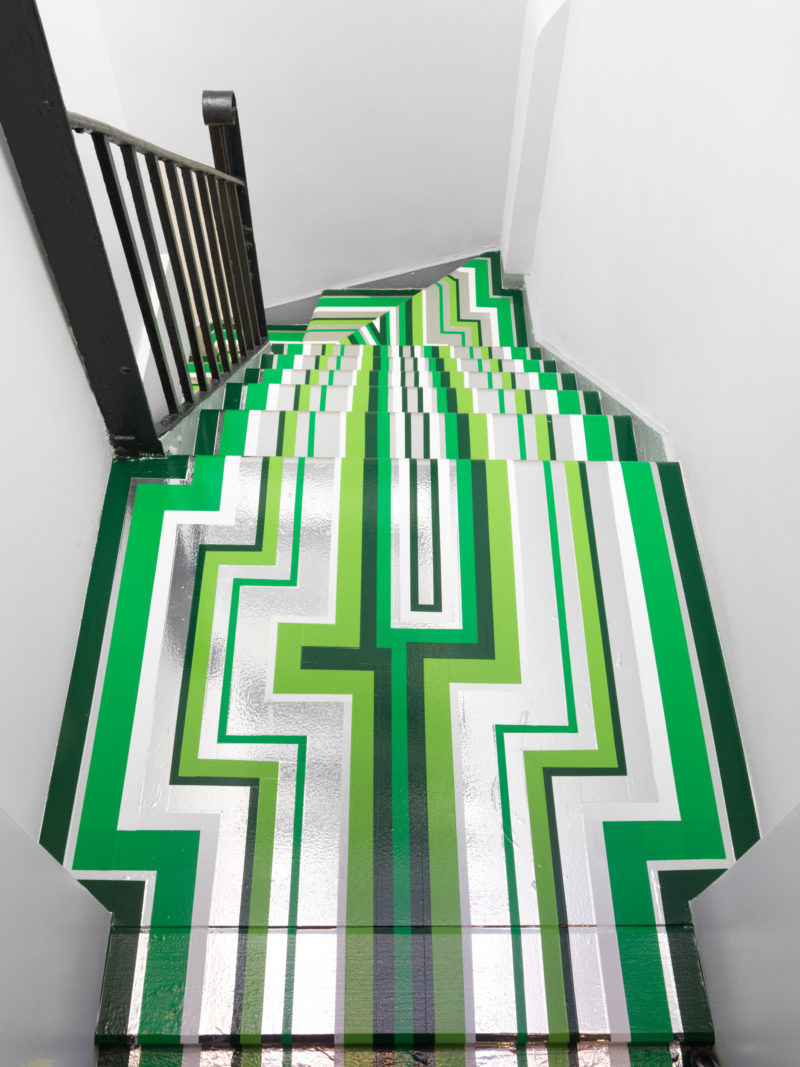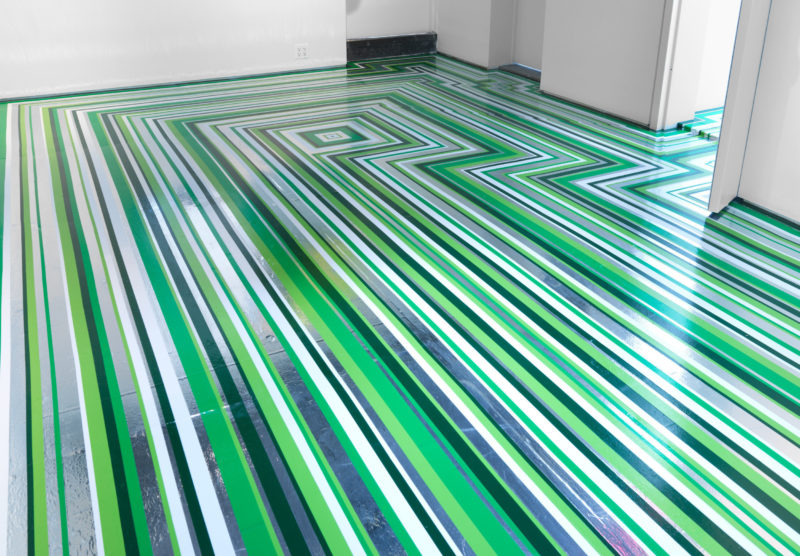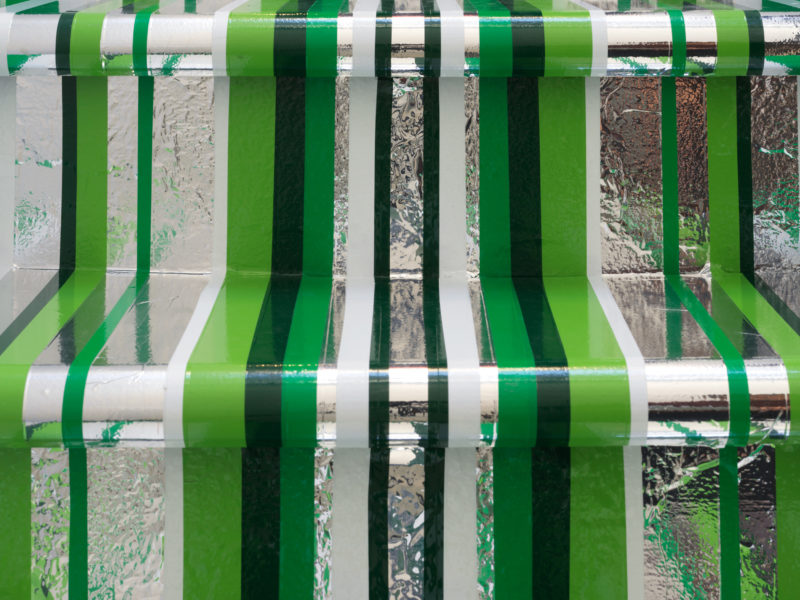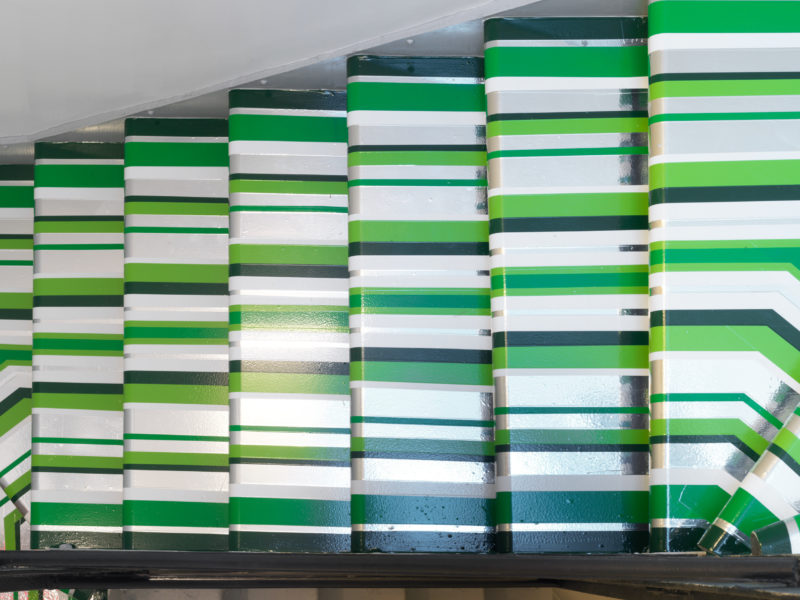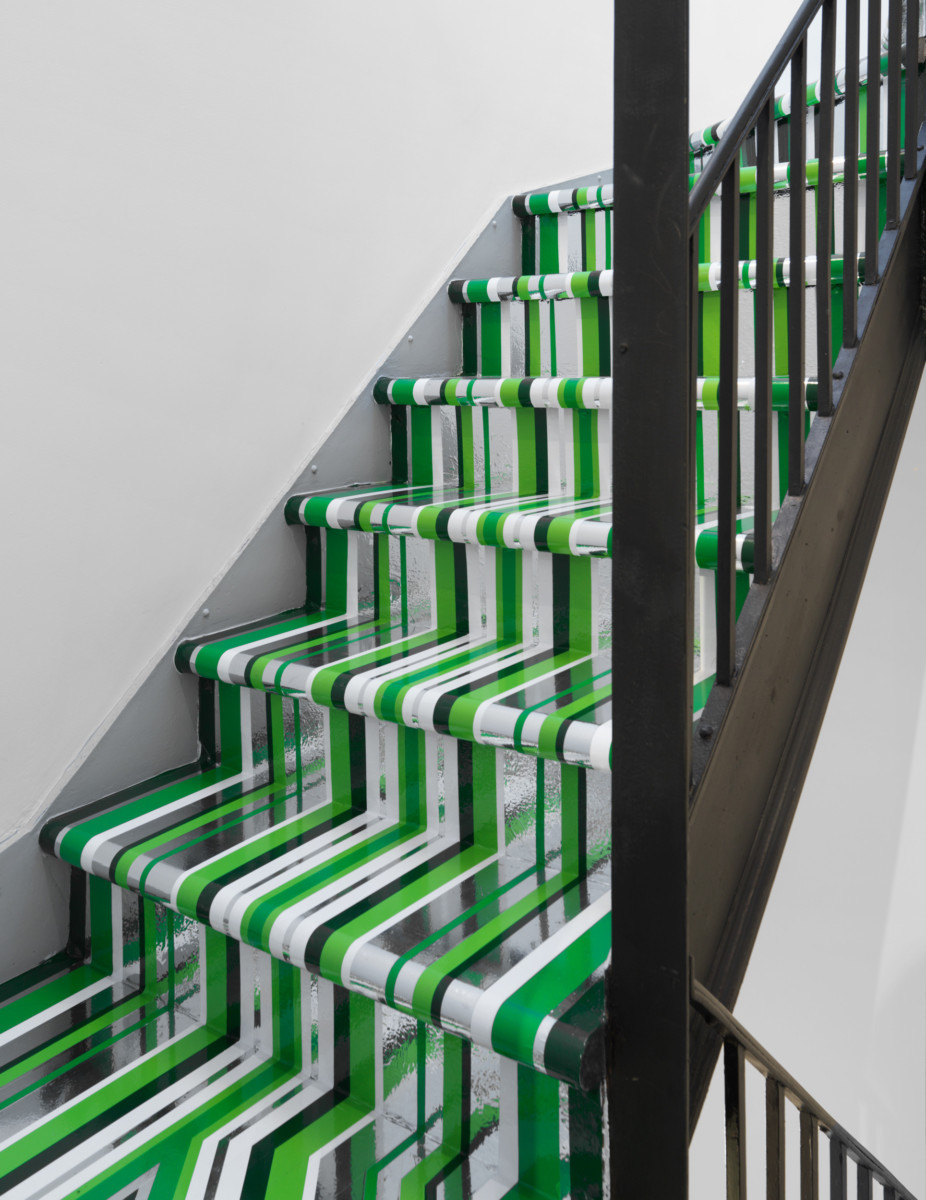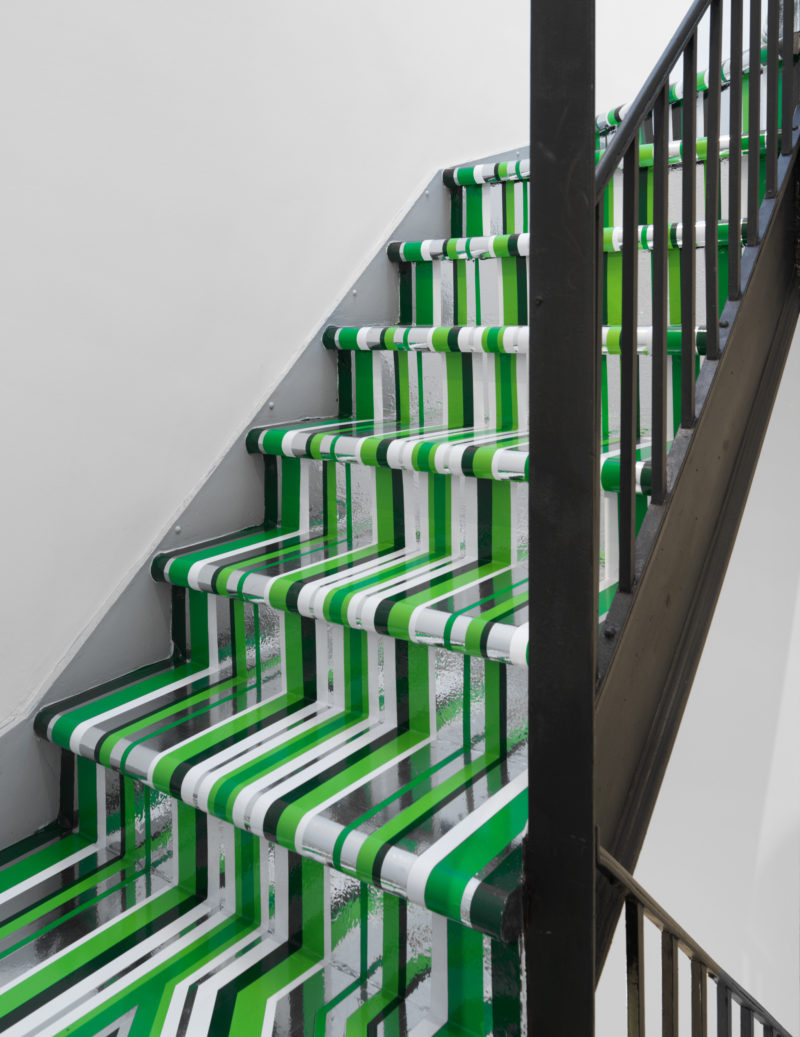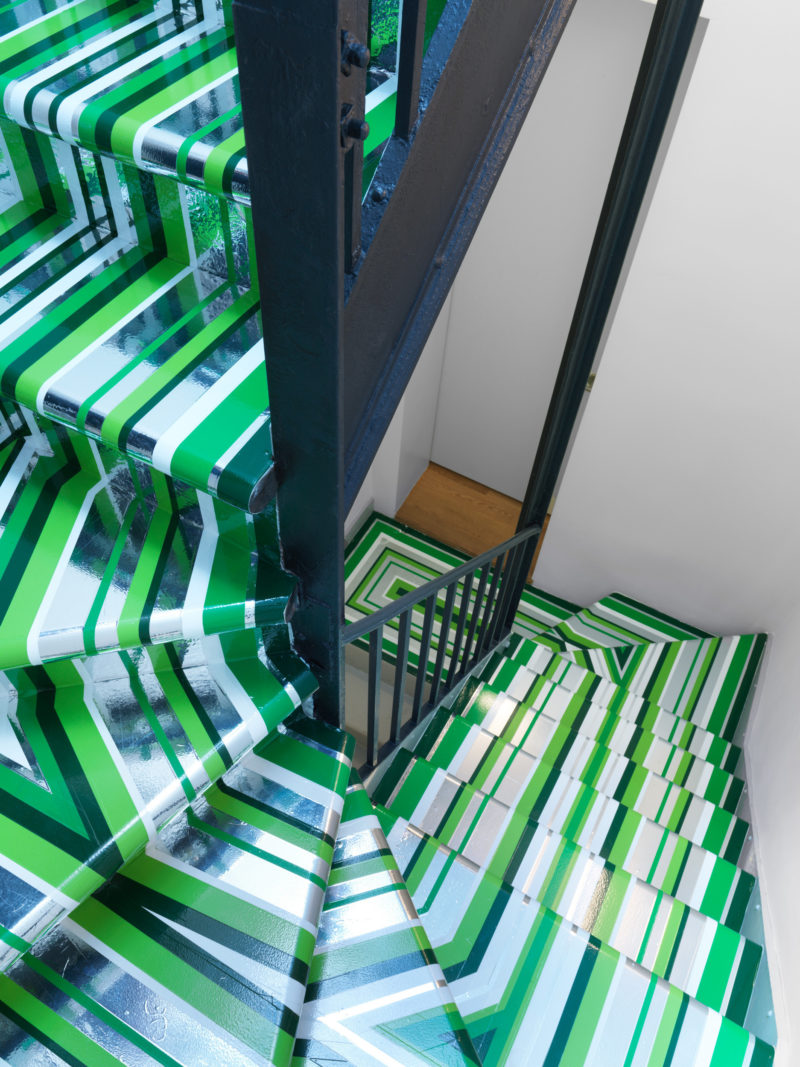 Galleria d'Arte Moderna Torino, 2017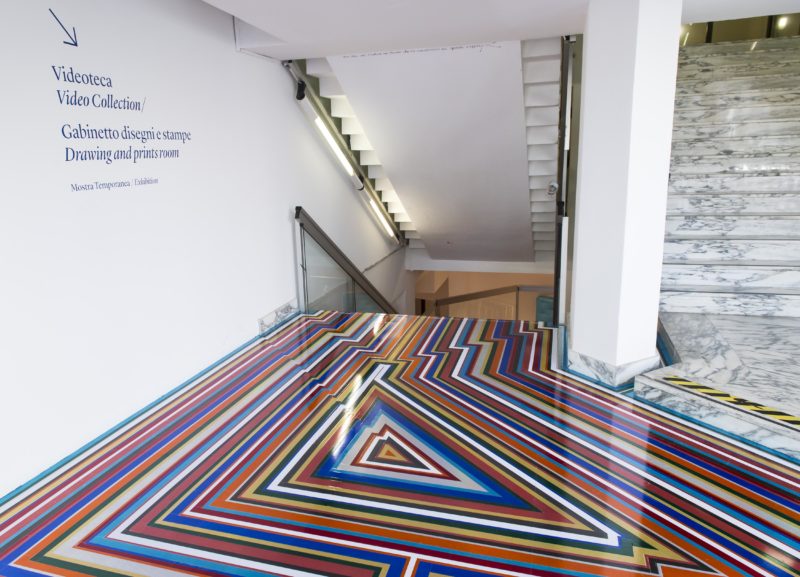 Tate Liverpool, 2018