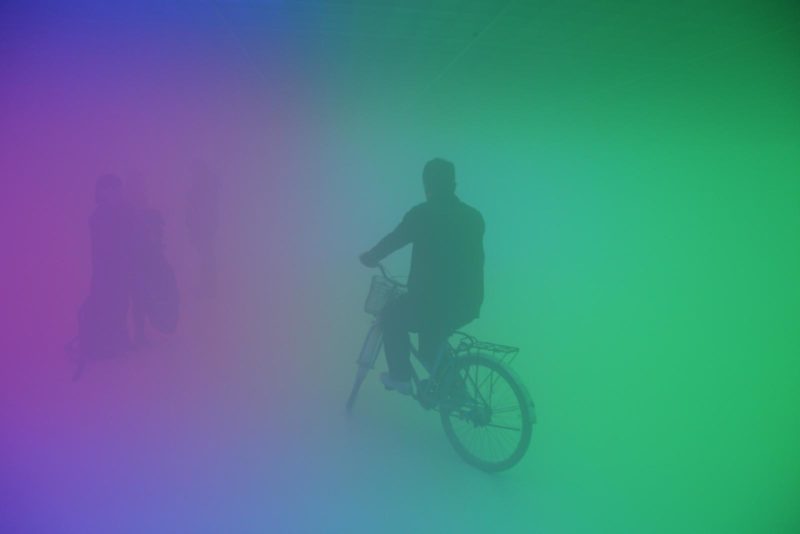 What was Feelings Are Facts?
Feelings Are Facts was created as a result of a collaboration between Danish artist Olafur Eliasson and Beijing-based architect Ma Yansong of MAD studio. Feelings Are Facts was constructed within one of the rooms at the UCCA galleries.
It measured approximately 60m by 20m and featured a moderately slanted floor that progressively became steeper at one end. The slope was impossible to discern because the only thing that the audience could make out was the smoke that was highlighted by the different multi-colored lights and the occasional shadowy figures of other attendants.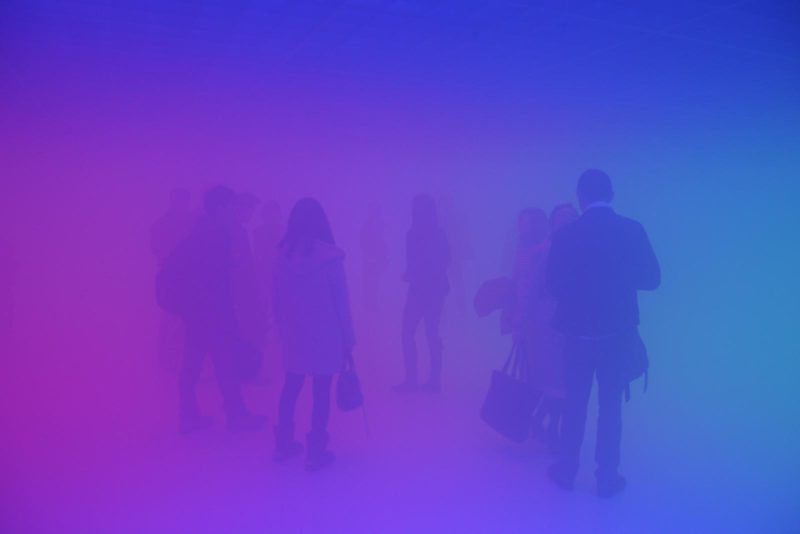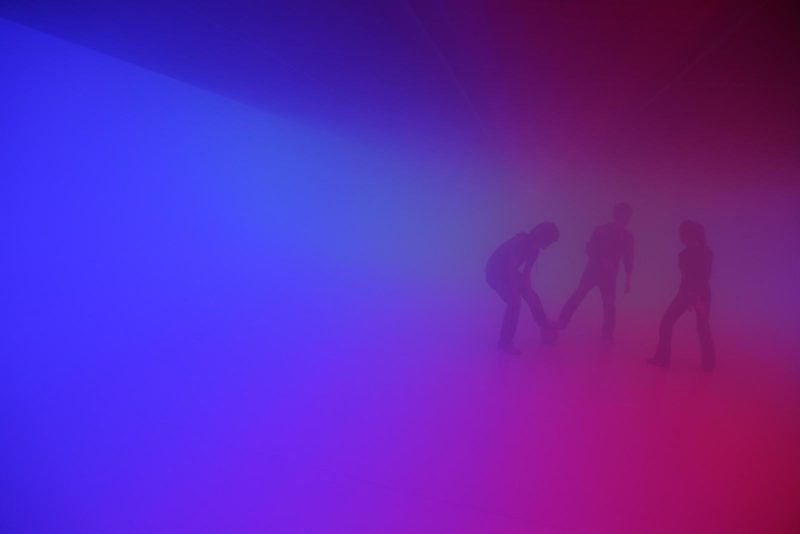 How the work was created
Feelings Are Facts was set in the Great Hall of Ullens Centre for Contemporary Art, which is an old industrial building located in Beijing. The Great Hall featured completely white spaces filled with artificial fog and illuminated by a grid of differently tinted fluorescent lights positioned from above. The lights partitioned the fog into various fields of blue, red and green, which were the primary colors of the color scheme.
In areas where the two colors intersected, the colors blended beautifully to create transitional splinters of yellow, cyan and magenta. To enhance the audience's sense of bewilderment, the gallery ceiling was also dropped, and a long ramp was designed running from the gallery entrance to the back area, where both the ramp and ceiling were tersely curved in an upward motion.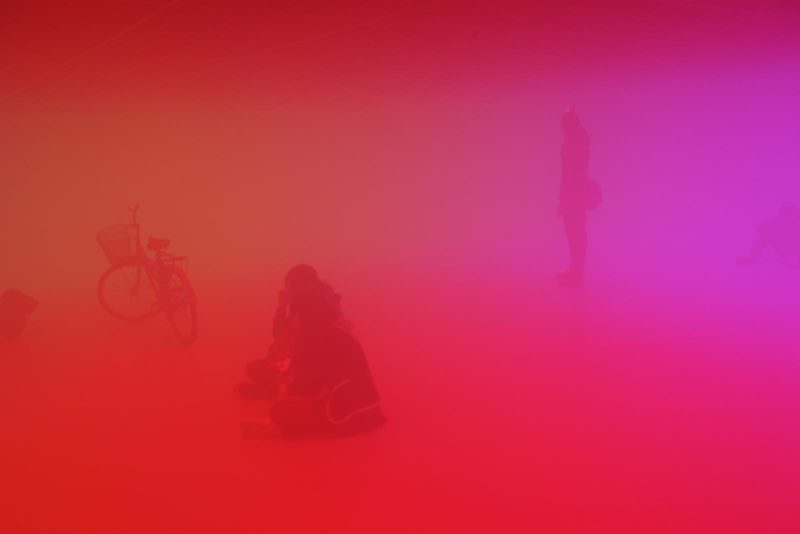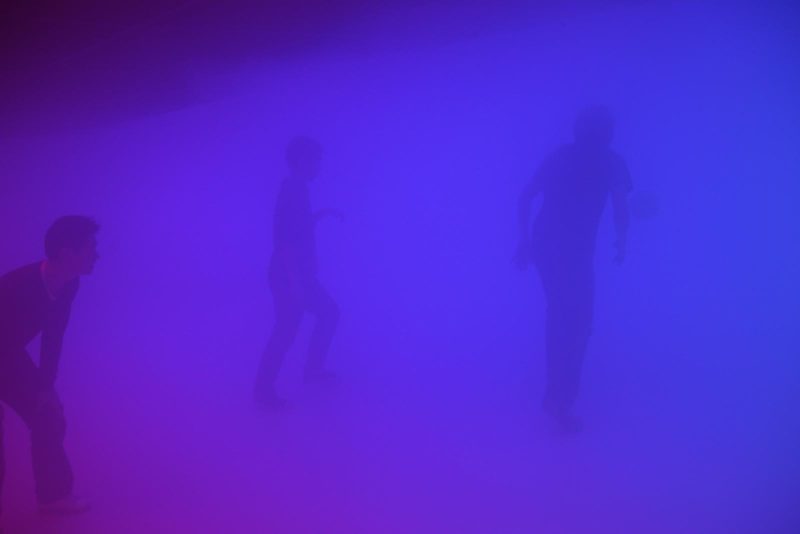 Video: Inside Feelings Are Facts
Fields of colors guiding the visitor
To recompense for the incline of the floor, the audience frequenting the gallery was forced to renegotiate their stability by fluctuating their weight and posture to ensure that they do not fall or trip over. The only thing that they had to guide them through the dense and foggy atmosphere was the fields of colors produced by the intersecting hues.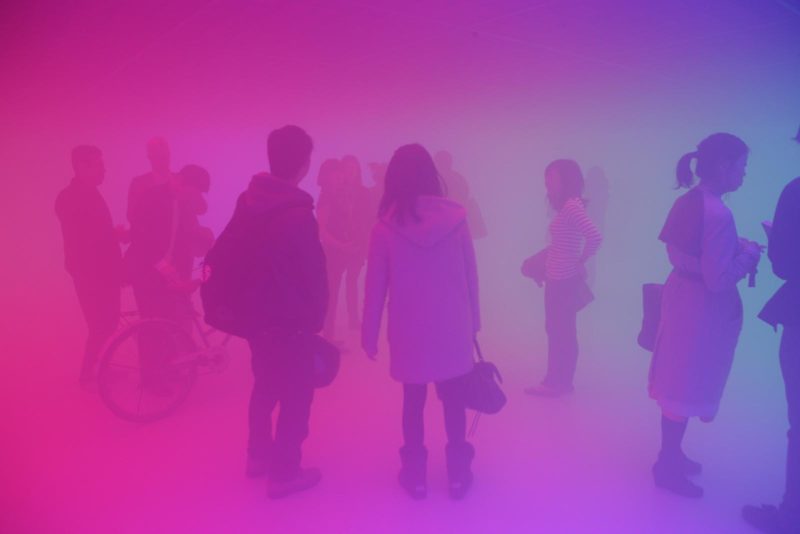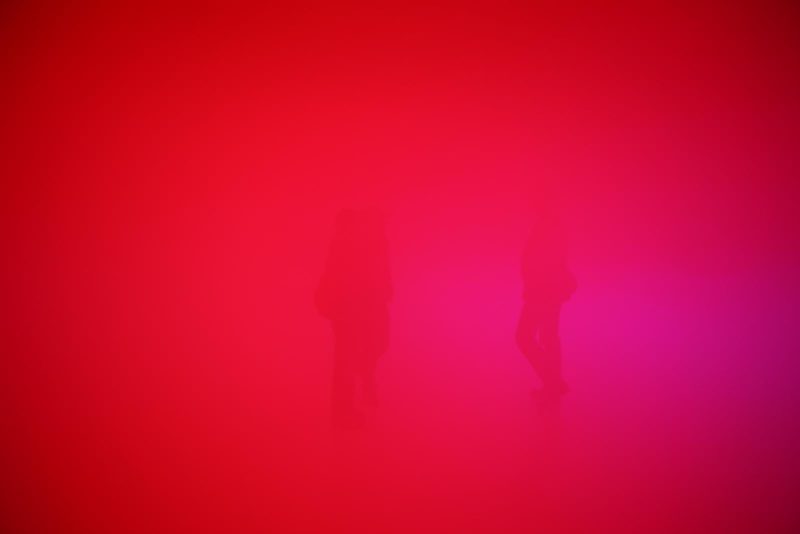 Video: Olafur Eliasson's TED Talk: Playing with space and light
Playing with space and light | Olafur Eliasson
Analysis
The fog-filled room assigned visitors with the roles of observer and the observed. In a community where the government has always been known to conceal information about everything from natural disasters to heightened pollution levels, it is easy for individuals to be led blindly without questioning the direction they are headed in or the course they are being led in.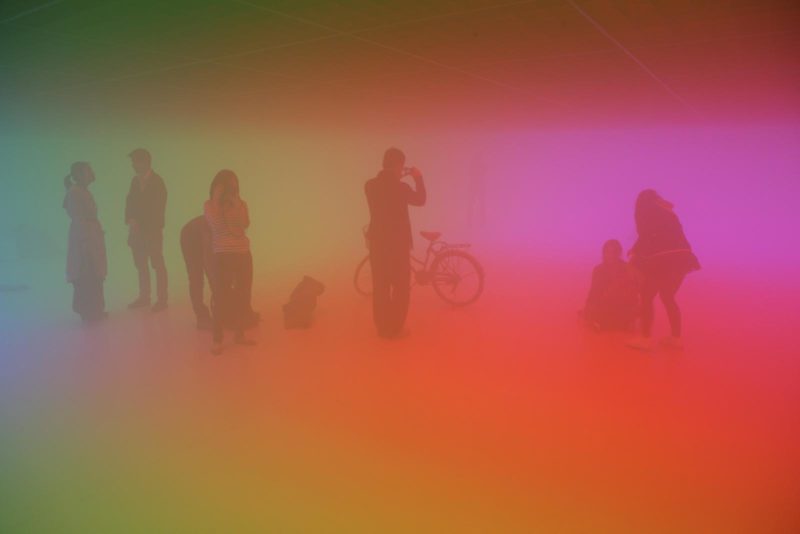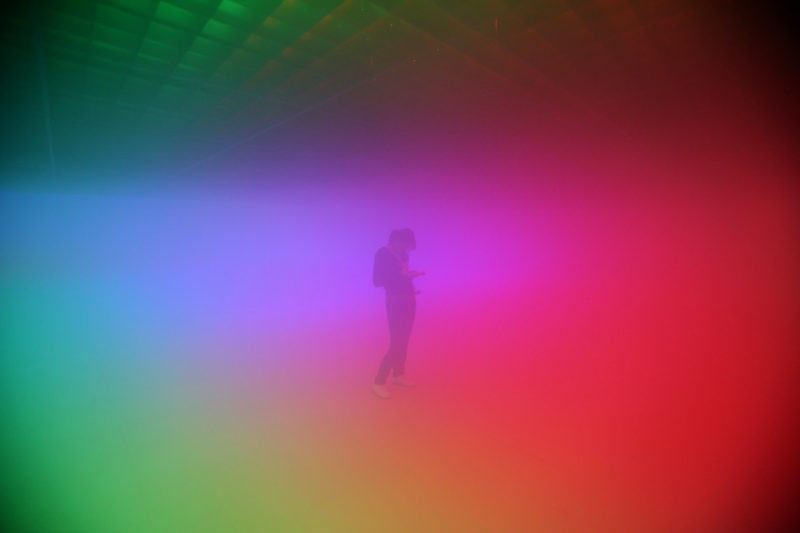 Conclusion
In Feelings Are Facts, as the gently slanted floor becomes steeper and steeper, the audience continued to descend towards the steep angle of the ramp until they could no longer maintain their balance. If the audience that made it to the end of the ramp had trusted their instincts, they would not have made it to the end of the ramp. Feelings Are Facts, was designed to engage the audience both mentally and physically so that they can become more alert to their surroundings and their choice of leadership.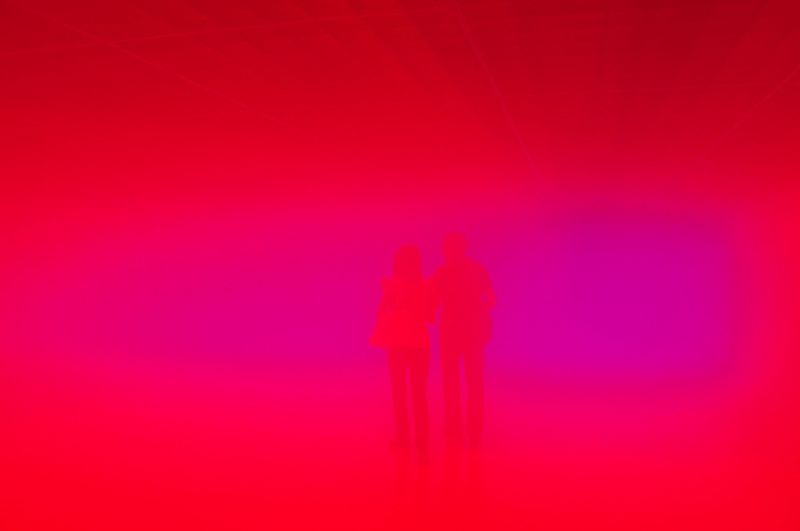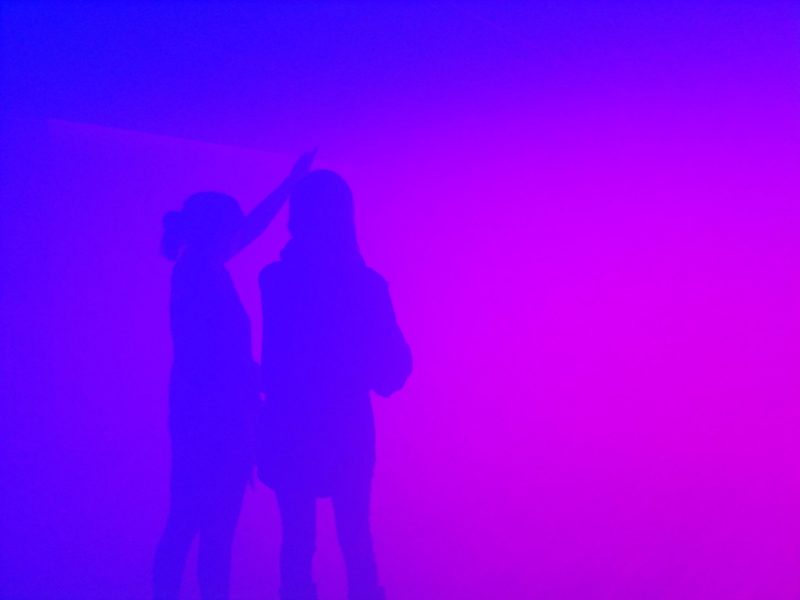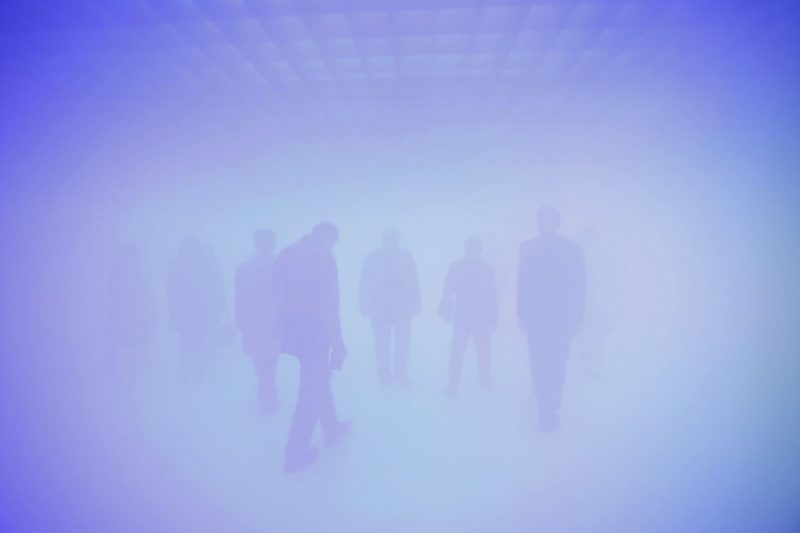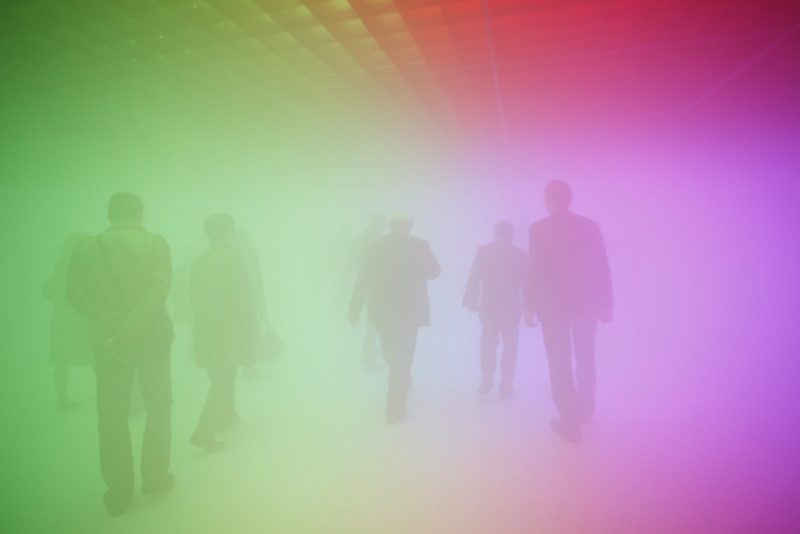 More by Olafur Eliasson