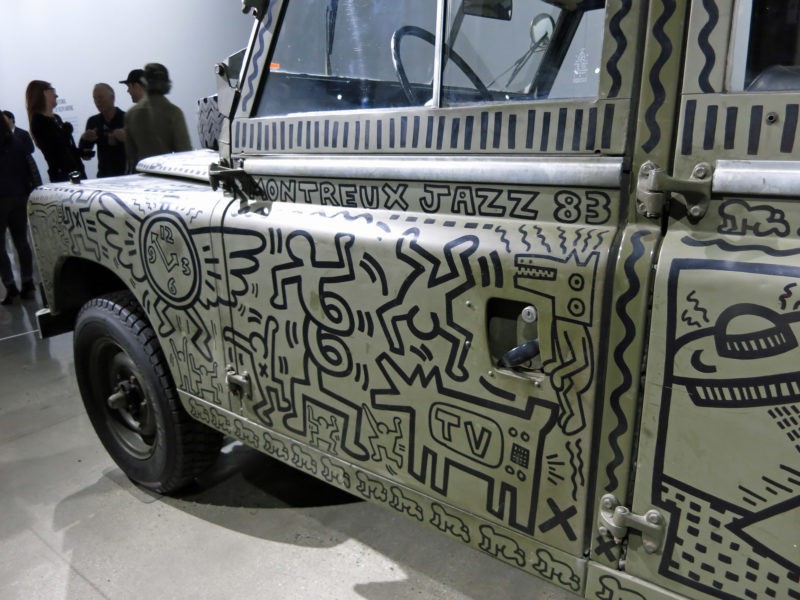 Keith Haring's bio
Keith Haring's teenage years
Keith Haring was born in Reading Pennsylvania on May 4, 1958 and grew up in nearby Kutztown, Pennsylvania. His passion for art began at a young age and following high school graduation, he enrolled at the Ivy School of Professional Art in Pittsburgh for two semesters.
Moving to NYC
Haring then moved to New York City and enrolled in the School of Visual Arts (SVA). He was inspired by alternative spaces in New York City and by the work of Jean Dubuffet, Pierre Alechinsky, William Burroughs, Brion Gysin and Robert Henri's manifesto The Art Spirit.
Keith Haring & AIDS
In the 1980s, Haring garnered international recognition and participated in several group and solo exhibitions. Haring was diagnosed with AIDS in 1988 and established the Keith Haring Foundation in 1989, with the primary purpose of providing funding and imagery to AIDS organizations and children's programs. He passed away from complications related to AIDS in 1990.
Keith Haring's painting on cars
Haring's work continues to attract attention and receive praise on an international level. He is known for his incredible street art and his BMQ Z1 and Land Rover Defender works. These painted cars have especially remained popular and admired through their ability to spur the viewer's imaginations and to allow people to reimagine something that is often seen as mundane.
Birth, death, sexuality and war
Haring painted a red BMW Z1 at Hans Mayer Gallery in Düsseldorf in 1987. This vehicle clearly demonstrated Haring's strong graphic line work and his distinctive range of emblematic signs. As for the Defender, the vehicles were known in WWII in 1947 as the original "Rover". Haring painted a Defender in his classic graffiti style. The connections of the images create symbolic meaning in the innate examination of" birth, death, sexuality and war."
Conclusion
Haring's work is a clear representation of the sacred and the profane, bringing together the two elements and creating something both symbolic and breathtaking.
All vehicles that Haring painted on
1963 Buick Special
1971 Land Rover Defender
Red BMW Z1
1962 SCAF/Mortarini mini Ferrari 33 P-2
1987 Honda CBR 1000F Hurricane
More by Keith Haring
More art cars