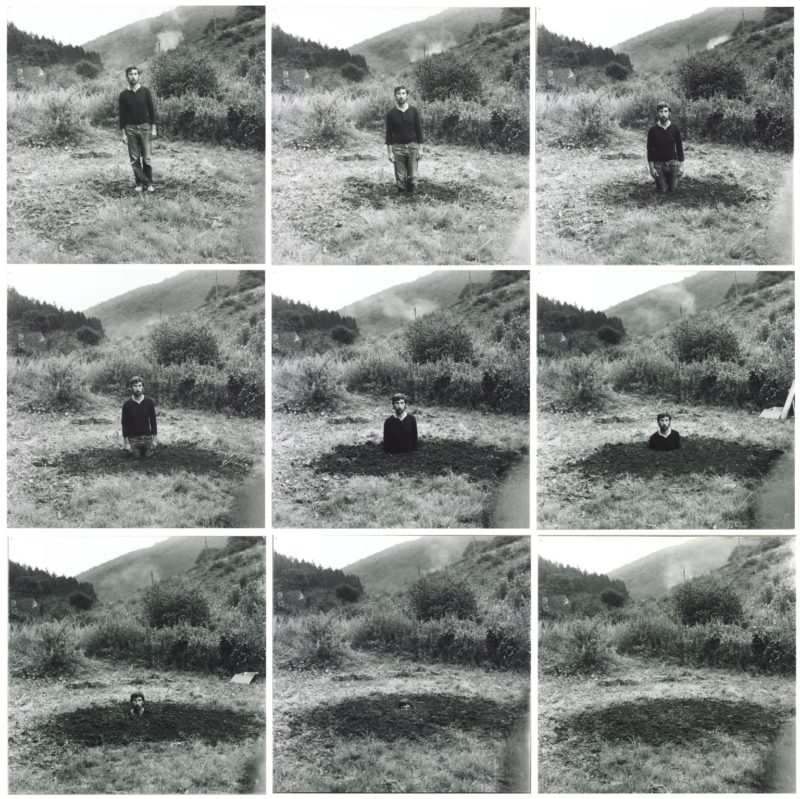 Introduction
Keith Arnatt (1930-2008) is renowned for his conceptual work. Arguably, his most well-known and recognizable work is titled Self Burial (1969).
Self Burial
Self Burial is a series of nine photographs, with each depicting Arnatt seemingly disappearing into a hole dug on the ground. Anyone watching the series would conclude that Arnatt is committing suicide.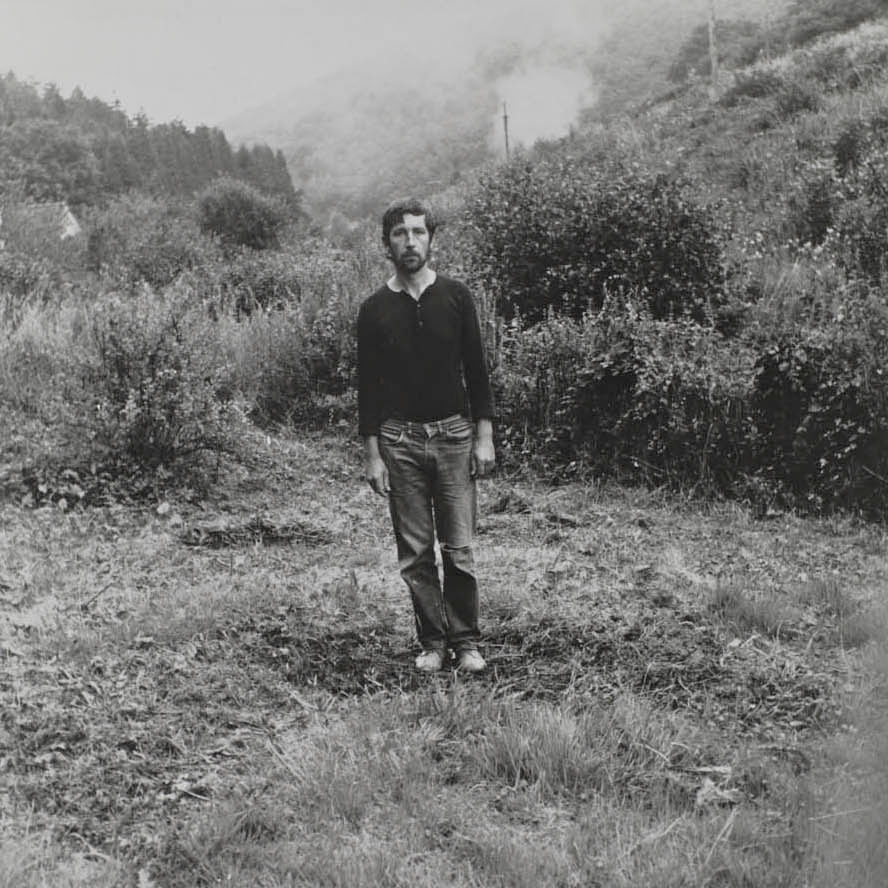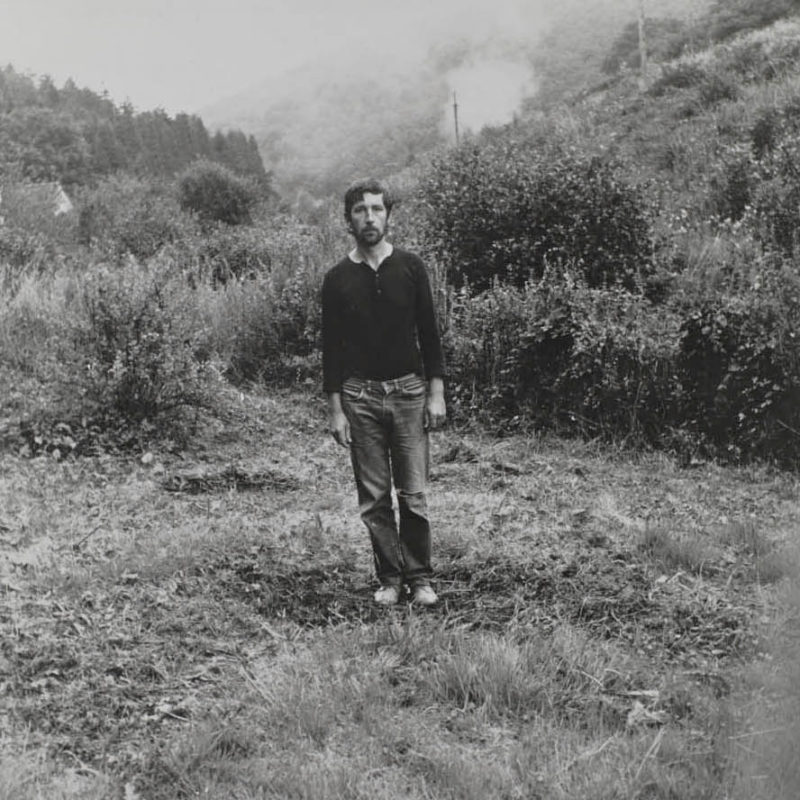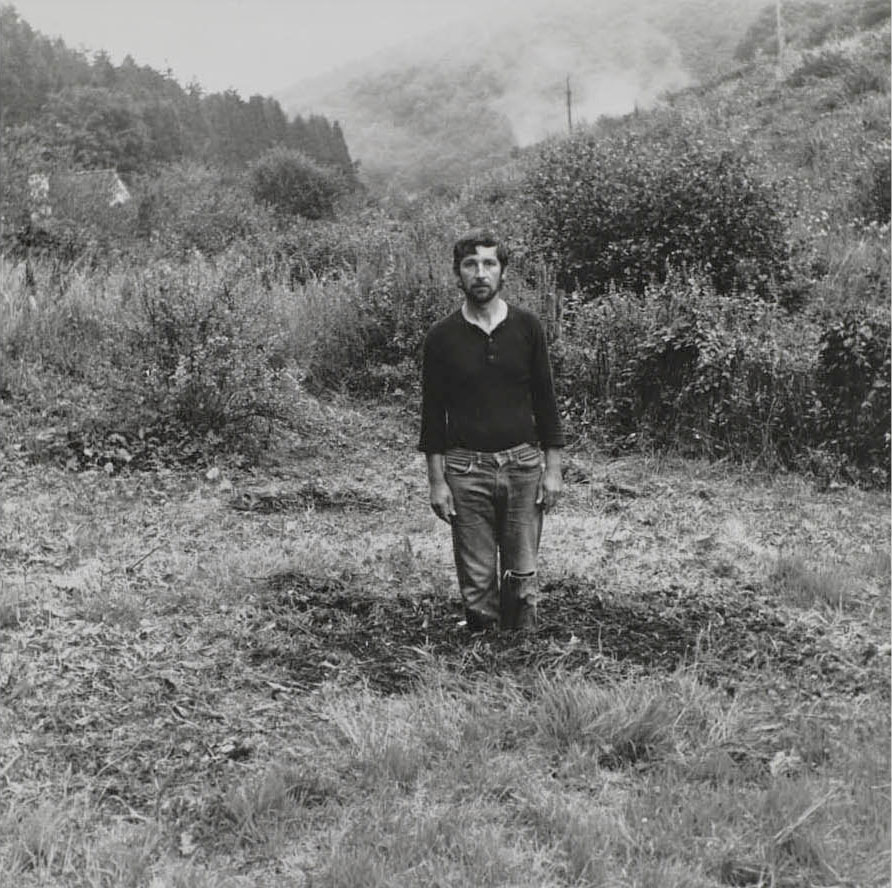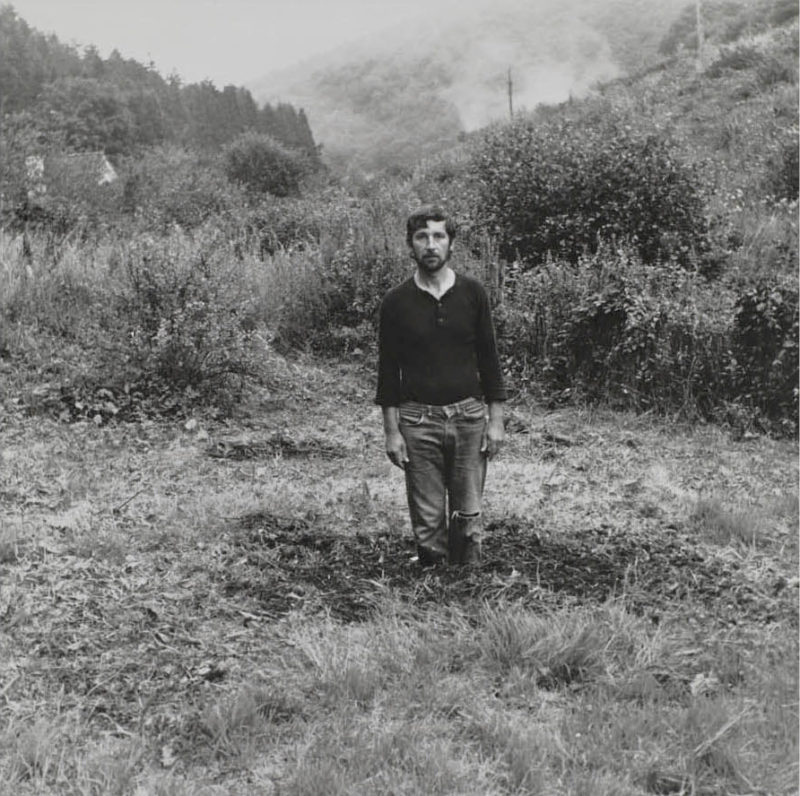 Television Interference Project
Self Burial appeared on German television in October 1969. WDR 3 broadcast the images for consecutive days. More interestingly, the images seemed to appear out of nowhere. For the most part, viewers would see a fresh one at around 9.15 pm each evening.
Other than that, Arnatt's Self Burial images would also appear on TV twice each day. At the end of each broadcast, viewers would be left intrigued by what was happening. As previously stated, the images made people believe that they were watching photos of a suicide.
Essentially, we could deduce that his art might never have received the widespread acclaim it did if not for electronic media. Through it, a photo appeared on TV each day. The photo would then disappear after a couple of seconds.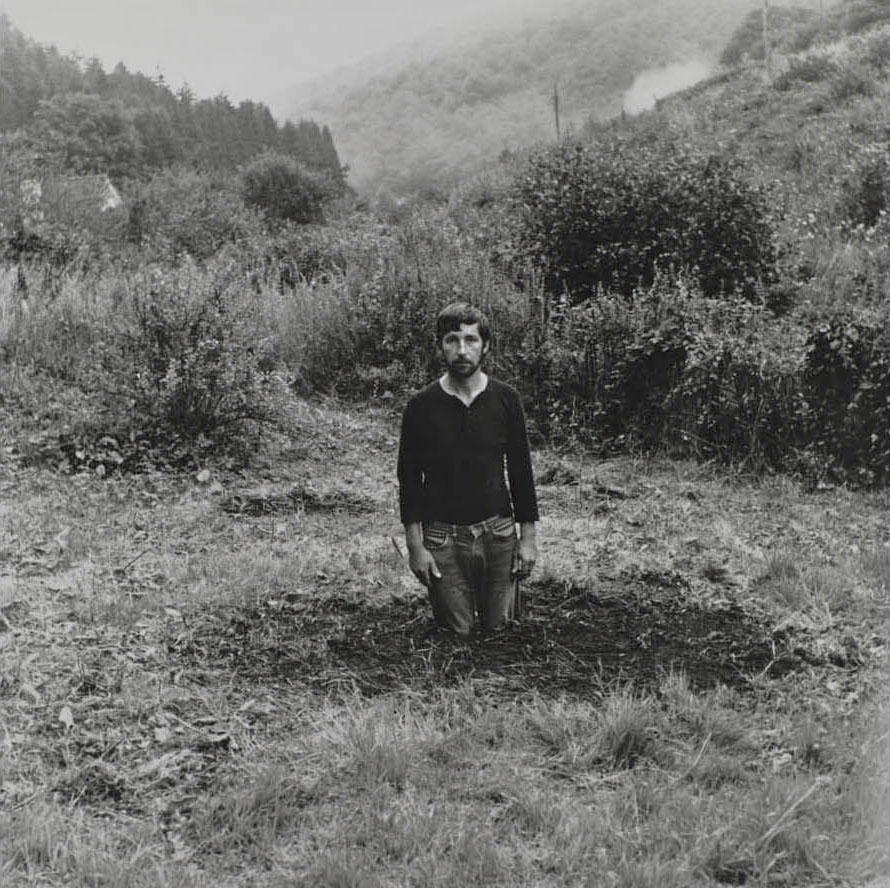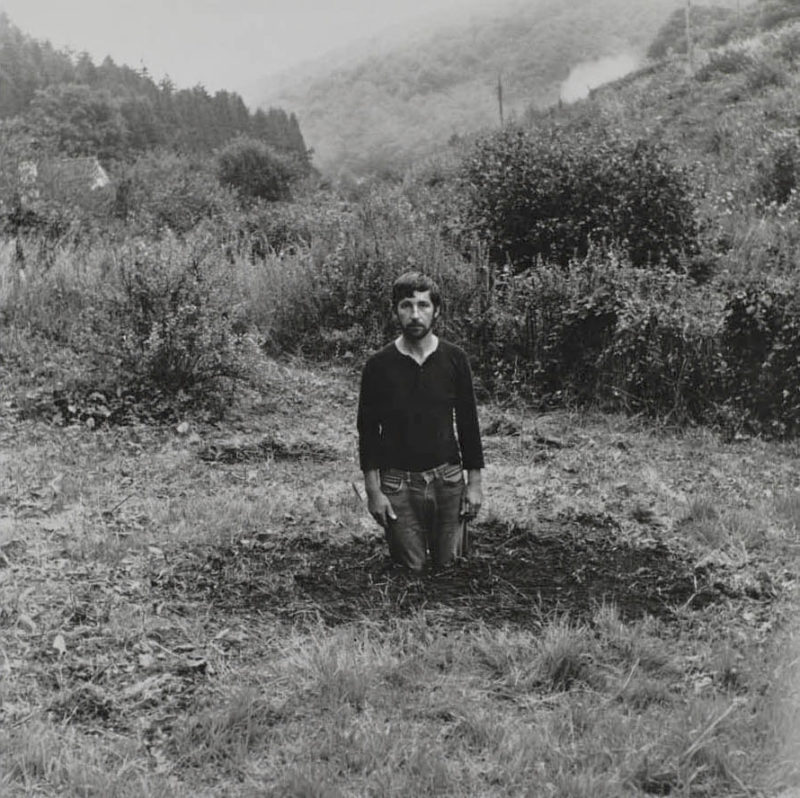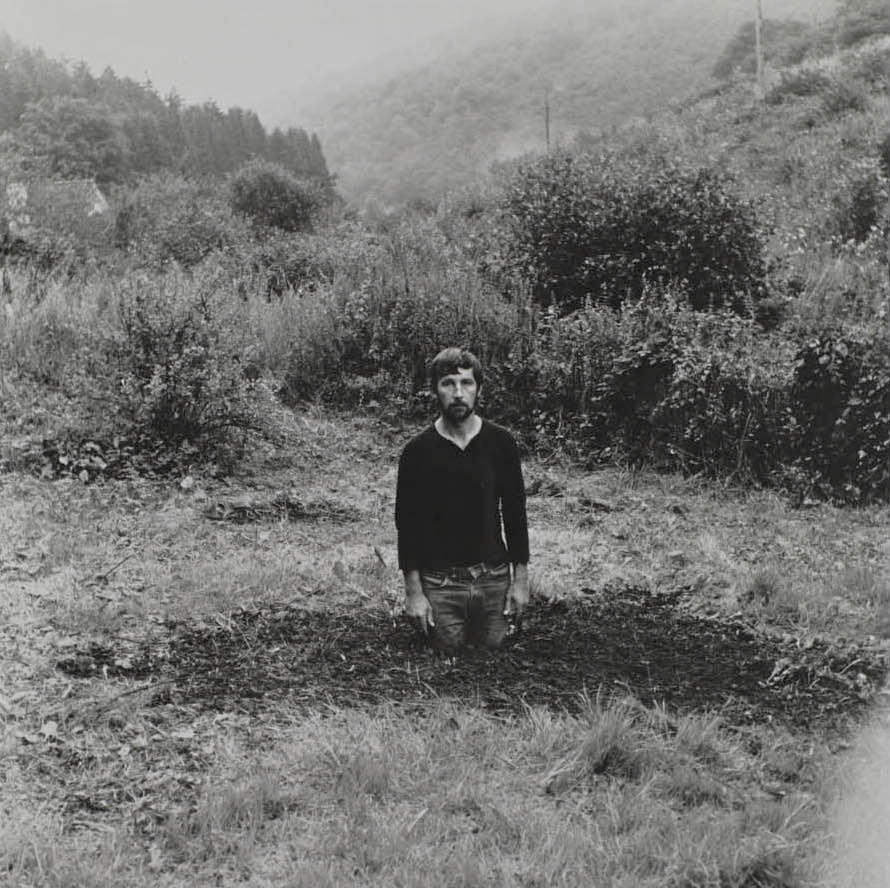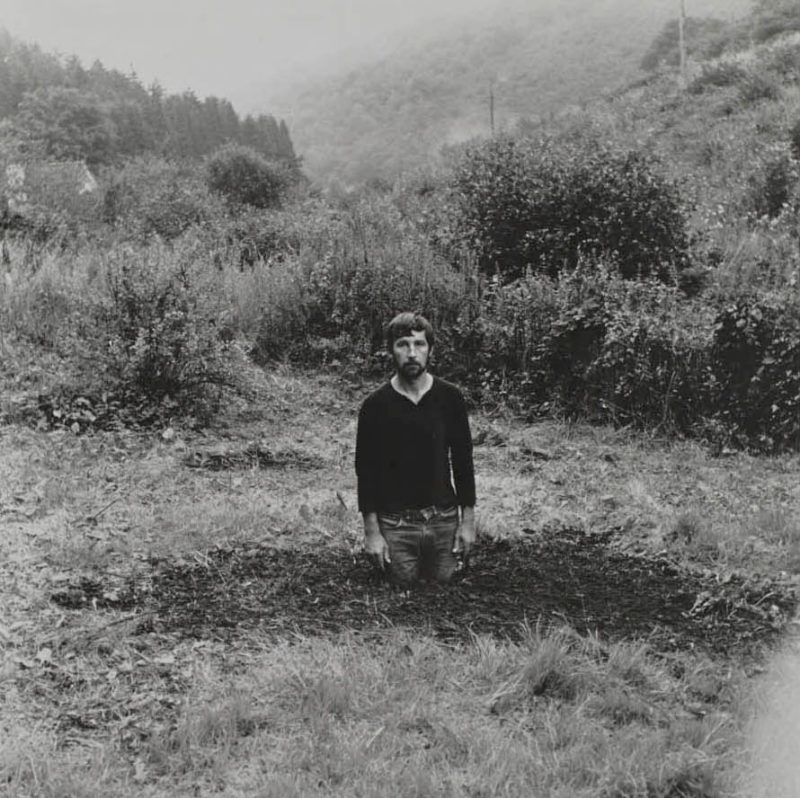 Analysis
Ordinarily, all artists have their specific subjects for the work they create. In some instances, an artist might decide to make himself the creation's subject. In Self Burial, Arnatt made himself the subject. He pulled off a feat that many artists could never even dare!
So, why did Arnatt make himself the subject of his work? When asked this question, he stated that he did it as a behavioral response. In talking about the response, it follows that a triggering action or thought must have taken place. For that reason, Arnatt's artwork was in response to several thoughts he (and others) held regarding art behavior.
In Self Burial, Arnatt wants the viewer's attention to be towards the physical behavior of the artist. More emphatically, it also draws one's attention to the actual procedure of burial that's happening right before your eyes.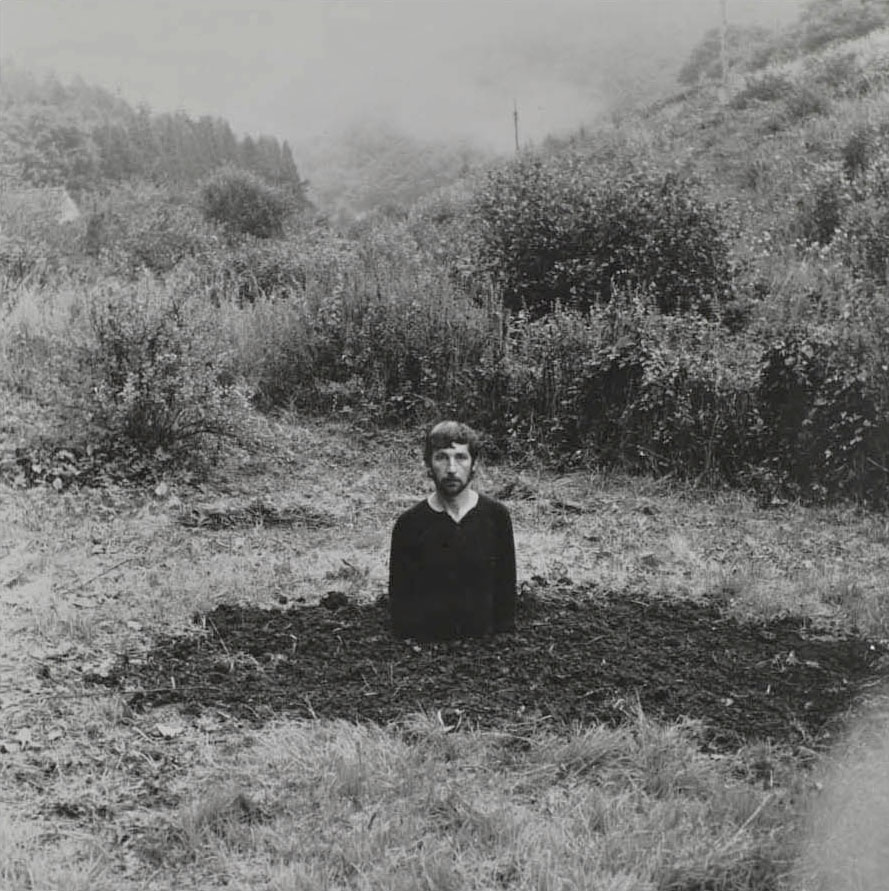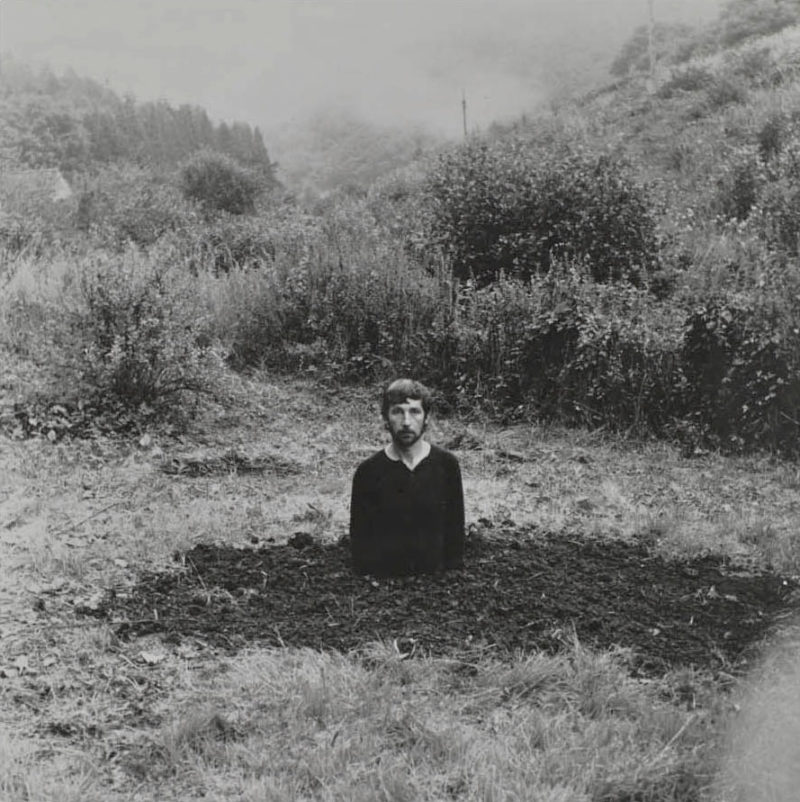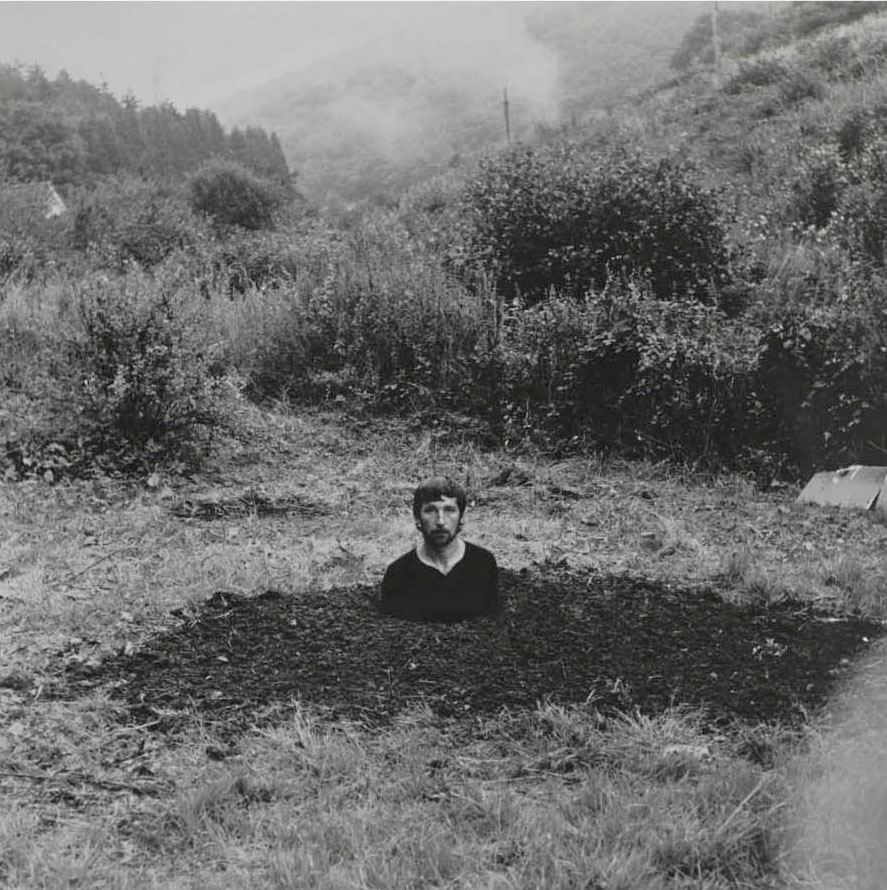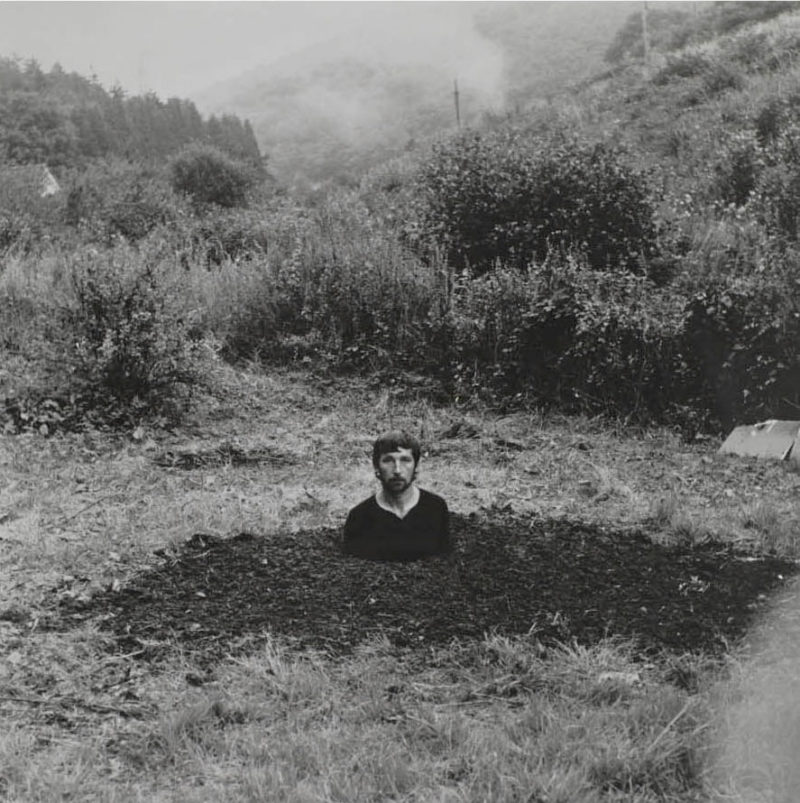 Absurdity of the Images
Self Burial also holds a sense of absurdity. Anyone looking at the images for the first time would be intrigued and feel a bit absurd about the whole thing. In Arnatt's view, this also left him excited. Here, he compares his work to that of Claes Oldenburg, which was equally absurd.
The fact that a project seems absurd, according to Arnatt, doesn't make it any unserious. On top of that, he also fell in love with the Chaplin-like quality of the sequence of the images displayed in Self Burial.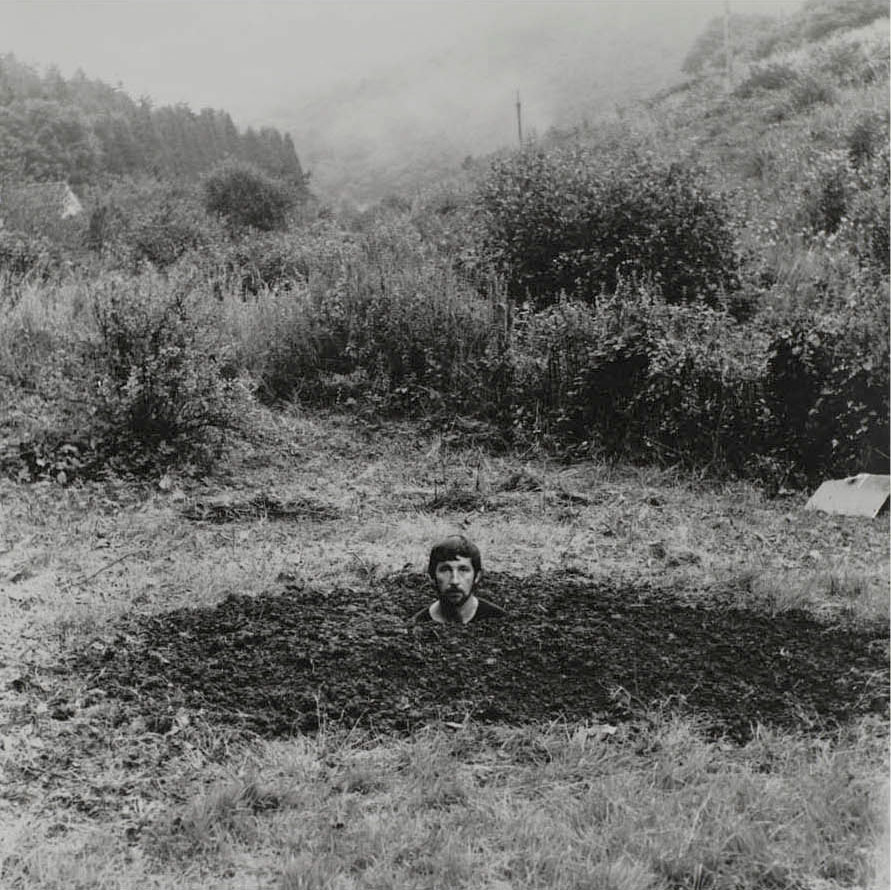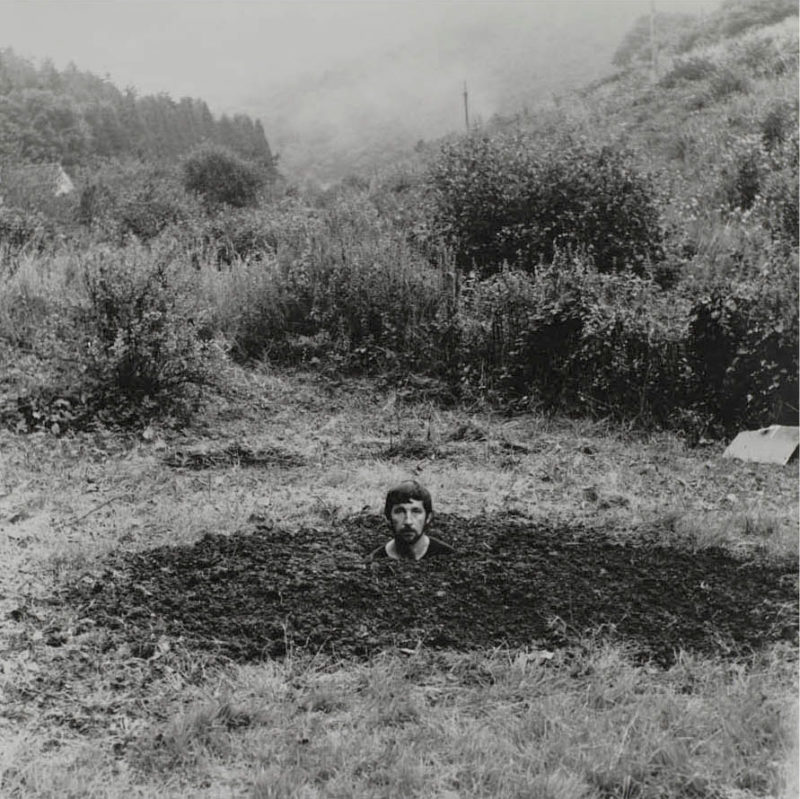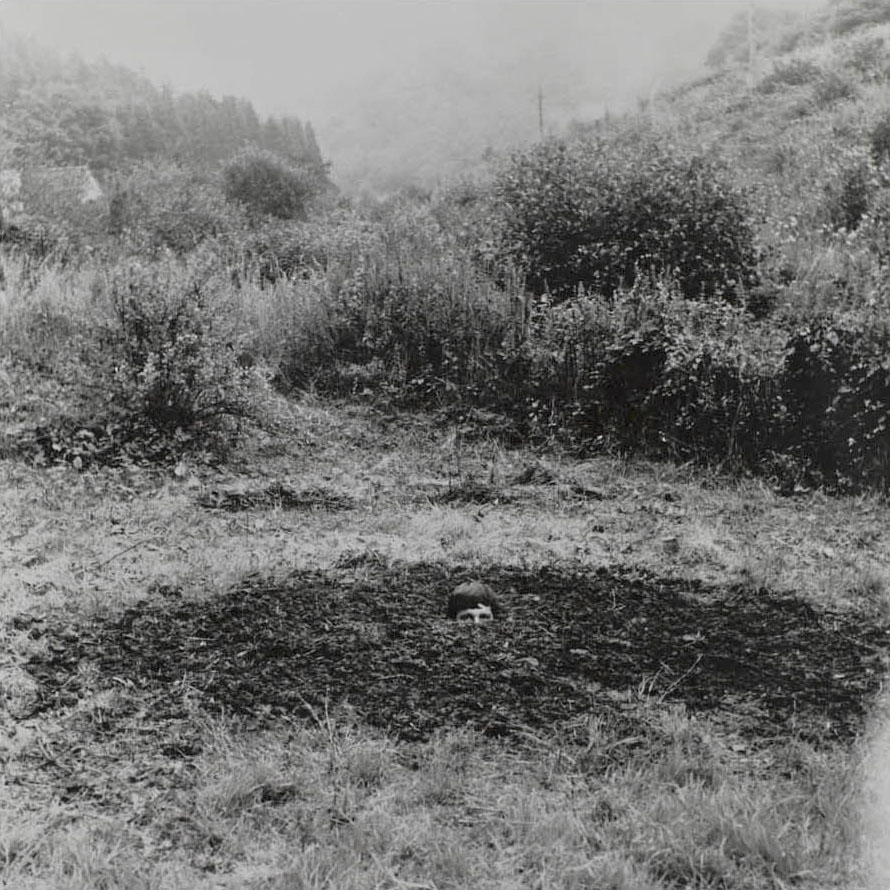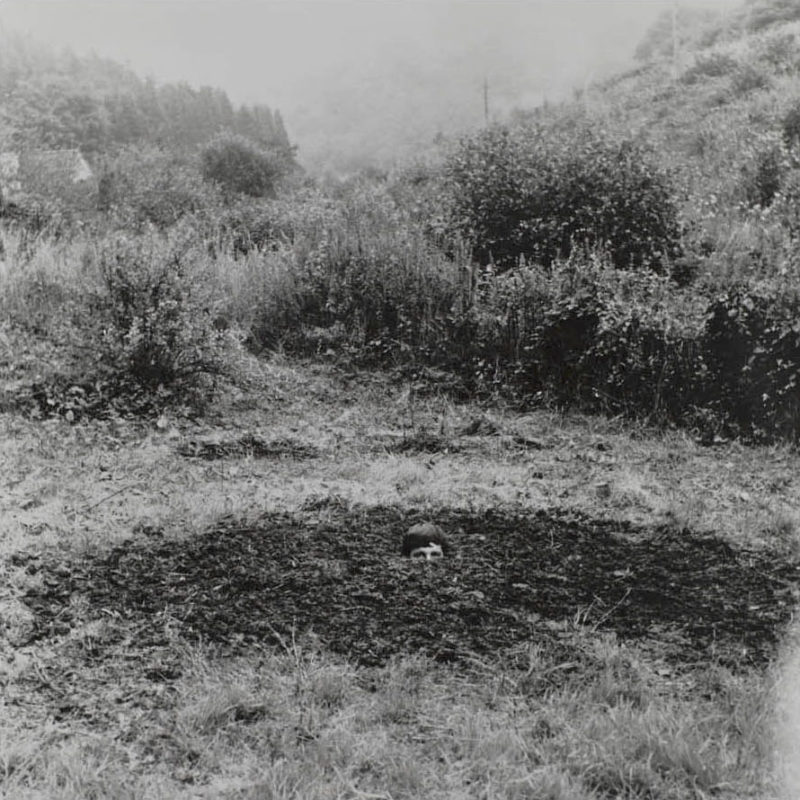 Related artworks
Interestingly, he never considered himself an artist. Arnatt received full recognition for the uniqueness of his art during the 1960s. Finally, one could understand Self Burial better after going through other Arnatt work.
Apart from Self Burial, two of his other most outstanding works were Invisible Hole Revealed and Liverpool Beach Burial. The two works explored the themes of death, burial, and deceit.
Therefore, do not expect to have a clear understanding of the Self Burial images without any accompanying text. After all, that's what the original viewers in 1969 felt when watching the photos. Arnatt wants the images to intrigue you.