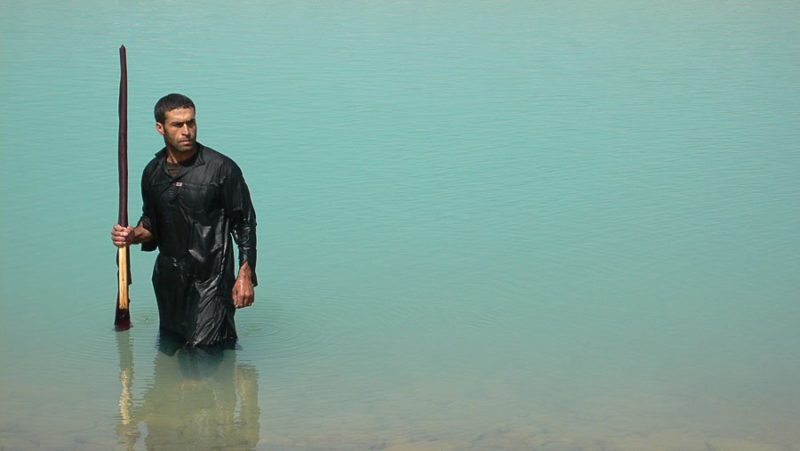 Who is Lida Abdul?
Lida Abdul's two-channel work entitled What we have overlooked (2011) was first presented at dOCUMENTA (13), Kassel. She is an Afghan video and performance artist born in 1973 in Kabul. Forced to flee Afghanistan following the Russian invasion and the war that followed, Abdul lived as a refugee in Germany and India before settling in the US.
What happens in What We Have Overlooked
The video, filmed by a bright blue lake near Kabul, shows a man slipping underwater holding a black flag. She alternates between close-up and distant views, following the actions of the man to whom the subtitles give a voice until he finally vanishes under the surface. It is at the same time elegant, ethereal, beautiful, and strongly defiant.
Video excerpt
Analysis
Lida Abdul examines the relationship between individual and nation, represented by the flag, its abstract symbol. Yes, there's politics involved, because I work in a place that's been so political for the past 25 years, she says. Yes, it is about Afghanistan; yes, [my work] deals with politics, but it also deals with form. I'm really interested in beautiful images. I would like to seduce the audience with images.
Photos