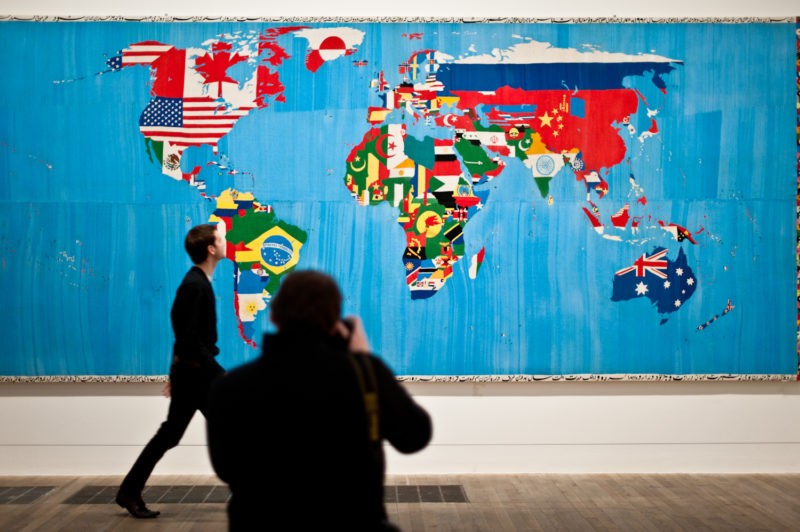 The story behind Boetti's Maps of the World
In 1971 upon his departure from Italy and his arrival in Afghanistan, Alighiero Boetti began a continuous collaboration with local weavers to produce embroidered tapestries, using himself only as the referential artist but considering the works a creation of a combined effort. Mappa del Mundo is a colorful, beautifully crafted tapestry showing each country emblazoned with its own flag, examining borders, frontiers, nationalism, and patriotism. The frames are emblazoned with Italian and Persian texts, selected by Boetti and the craftswomen.
More than 150 maps created between 1971 to 1994
Over the next two decades, from 1971 to 1994, more than 150 maps of different colors and sizes were created in this way. Geopolitical changes were tracked throughout the world, transforming a simple idea into a political vision by visualizing territory disputes and regime changes. Halfway through their endeavor, the embroiderers selected a pink thread to fill in the oceans, completely altering the look of the works. Boetti loved the intrusion of chance into the artistry of the craftsmen and let them select the thread colors from then on. Because of this, he had little say in the appearance of the maps.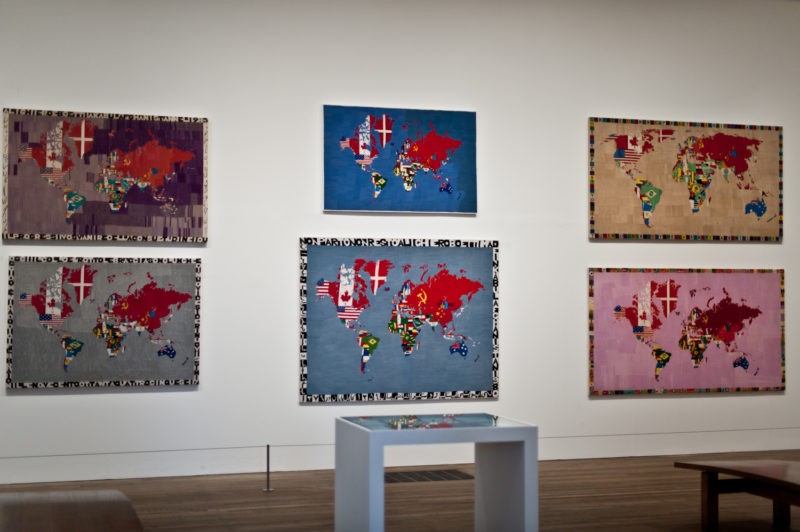 A turninng point in Boetti's career
Alighiero e Boetti was born in Turin, Italy, in 1940. Although not formally trained in art, Boetti was preoccupied with the theory of creativity from an early age. Traveling to Afghanistan at the beginning of the 1970s, he was introduced to the traditional craft of embroidery, which marked a turning point in the artist's career. His fundamental concern with the relationship between order and disorder is manifest in his grid structures, derived from the magical squares, that feature sayings and aphorisms that stem from cultural, philosophical, mathematical and linguistic contexts.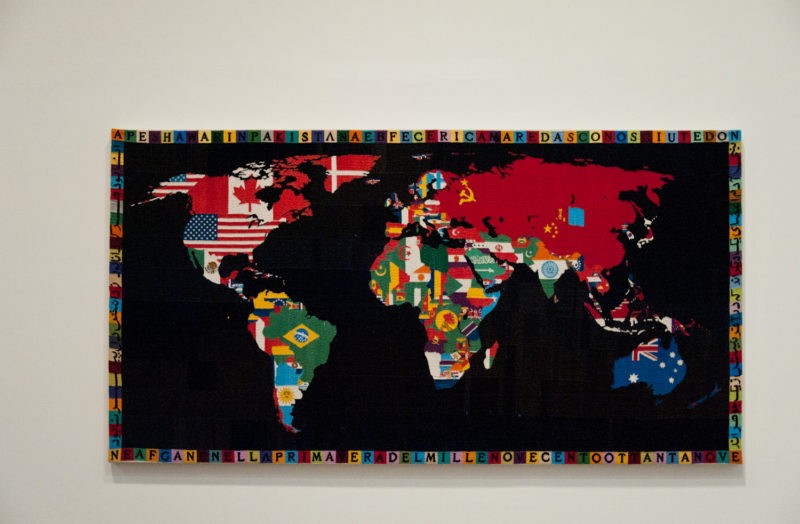 First exhibited in 1972
Boetti showed one of his two first embroidery pieces at the section titled Individual Mythologies of the 1972 Kassel documenta 51, curated by Harald Szeemann, the godfather of curating.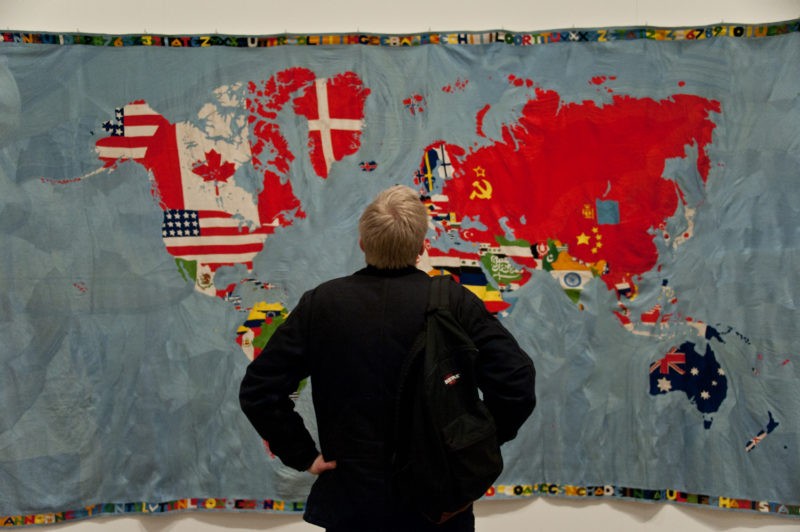 Did Boetti inspire Afghan weavers to create the genre of war rugs?
In the early 1990s, more and more carpets showing world maps combined with military symbols emerged from Afghanistan and Pakistan. While some researchers credit Boetti with inspiring these works, others don't agree.
Video: Boetti's trip to Afghanistan in 1974
Notable exhibitions
He had exhibitions throughout Italy and the United States until his premature death in 1994. Boetti has been honored posthumously with several large-scale exhibitions, most notably at the Museum für Moderne Kunst in Vienna in 1997 and the Museum für Moderne Kunst (Frankfurt am Main, Germany) in 1998.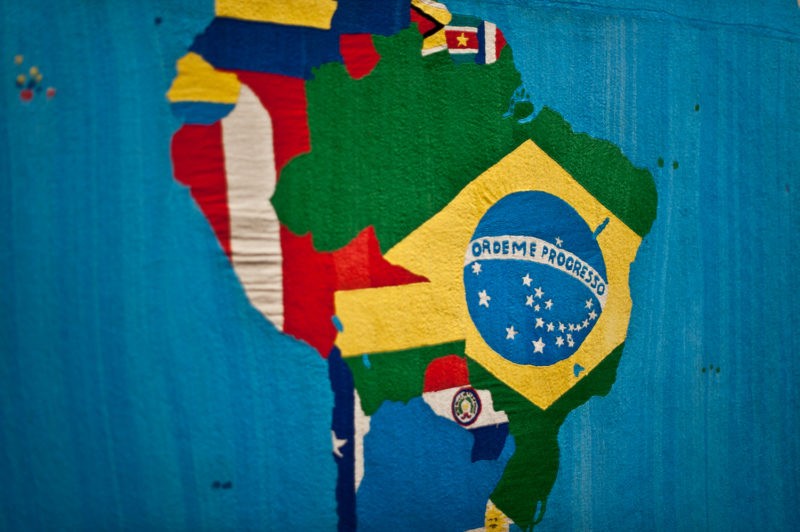 More by Alighiero Boetti
Footnotes