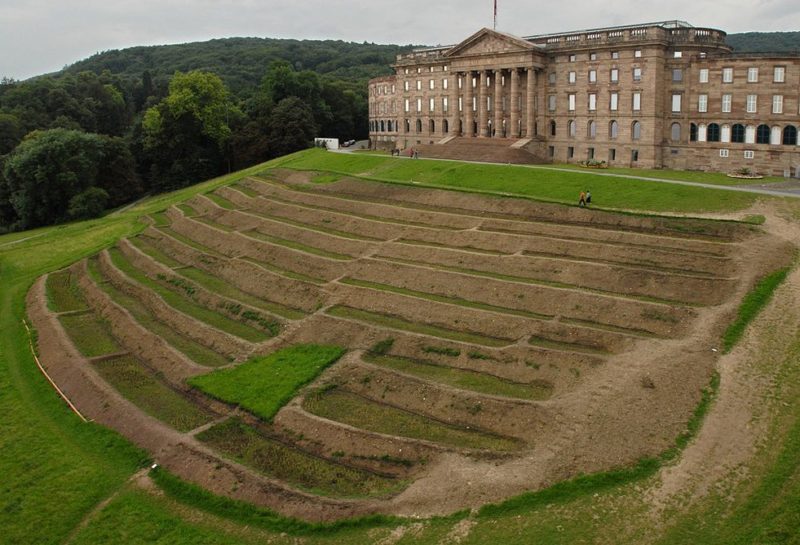 Introduction
In 2007 Thai artist Sakarin Krue-On attempted to transform the park in front of a castle in Kassel, Germany, into a 7.000sqm terraced rice field. For this project, Krue-On and his Thai team tried to dispense the use of machines as much as possible while relying on traditional methods, using simple devices such as spades, forks and hooks.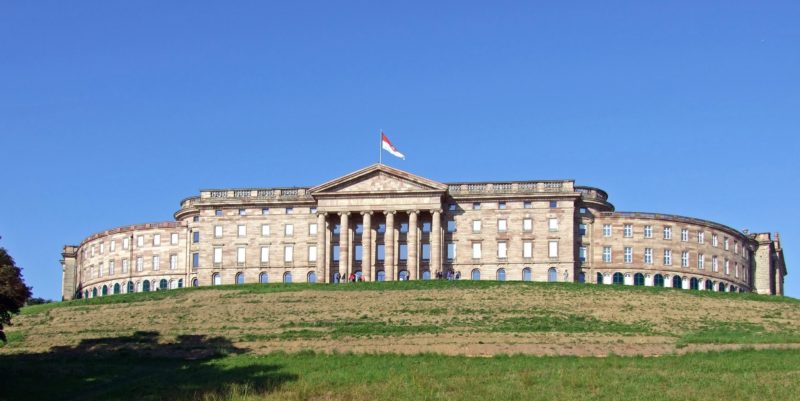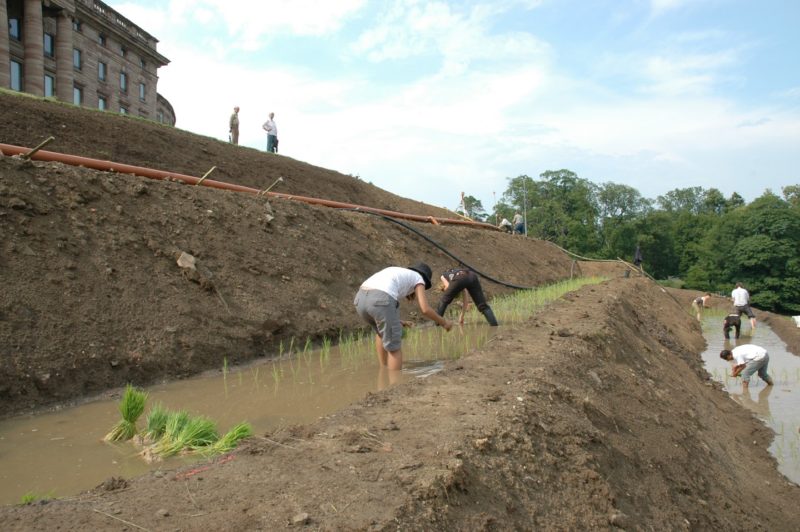 Clash of cultures – Key element of this work
The clash of cultures, impressively shown through the contrast between Wilhelmshöhe Castle and the field, is a key element of this work: On the one hand, the majestic piece of European architecture, symbolizing status and power, embodying Western provenance, and right beneath, Thai workers using ancient methods to cultivate rice fields.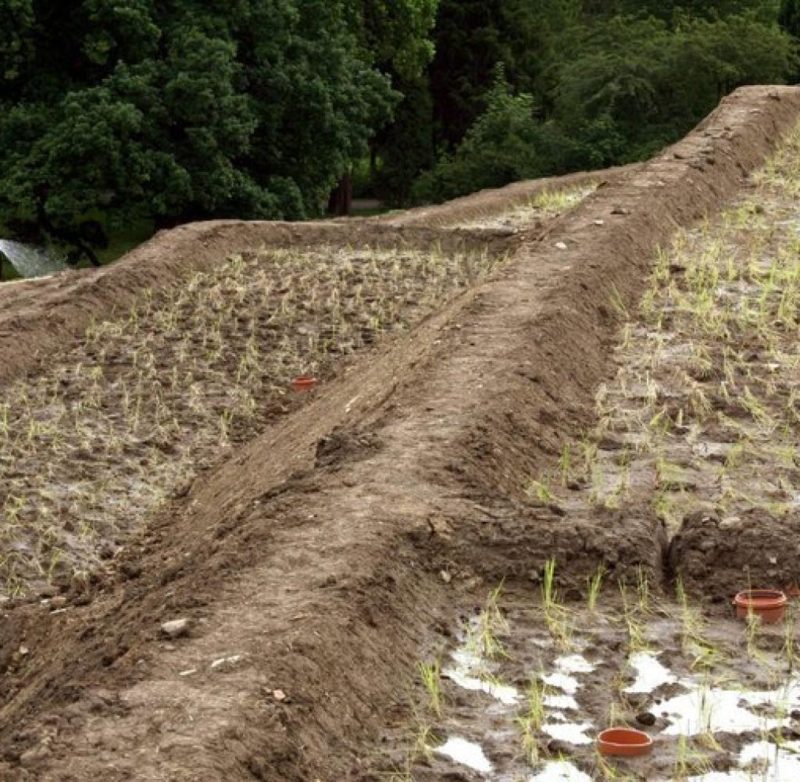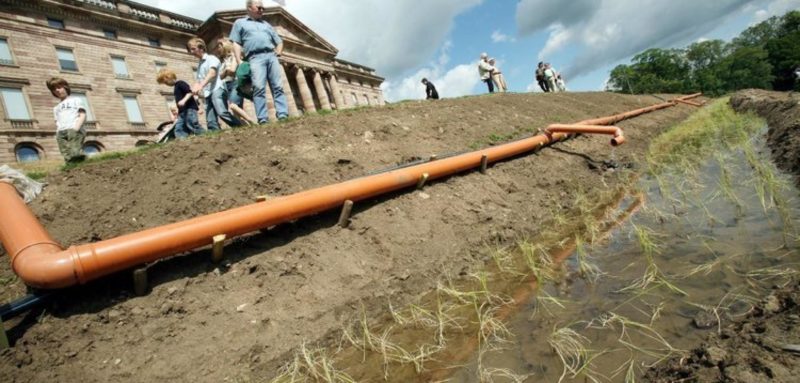 Terraced Rice Field can also be seen as a representation of growth and collaboration. Pulling off documenta 12's biggest work, an art event that drew 754,000 paying visitors, required an immense amount of negotiation and communication, in which different working methods met in the planning process. Another major component of the artwork is collective cooperation in which traditional knowledge meets scientific expertise.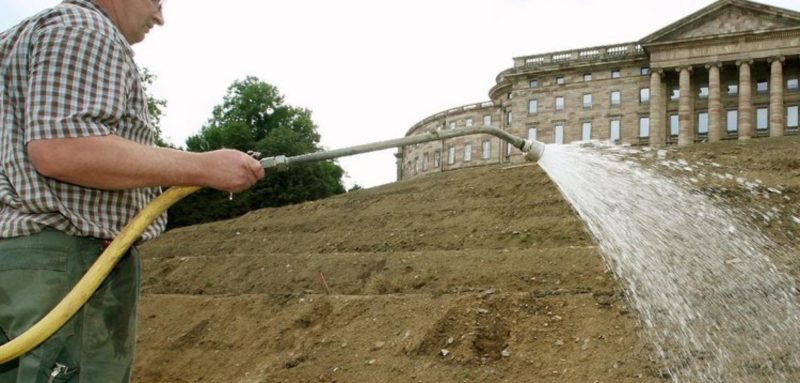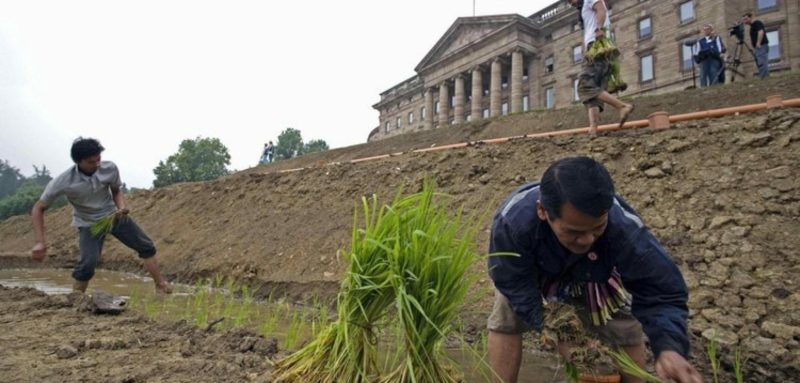 Conclusion
This site-specific project was the first time that wet rice open-air terraces were cultivated in outside fields in Germany. Unfortunately, most terraces couldn't hold the water; regardless of what amount got added, it kept trickling away, and the work on the project ultimately got stopped due to security concerns.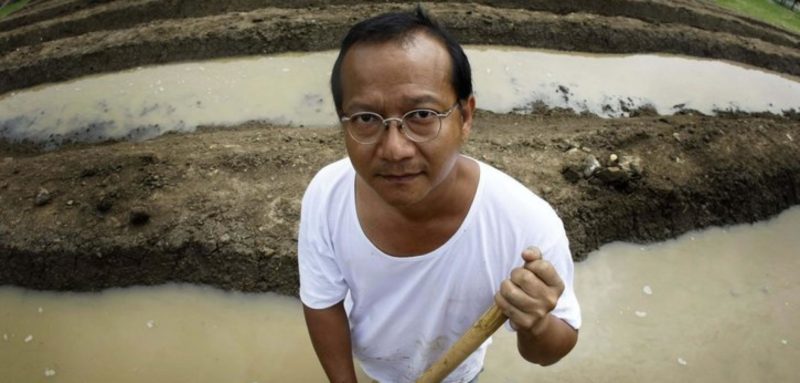 However, more importantly than successfully growing crops, Krue-On managed to bring together people from all walks of life, transcending barriers by working next to each other.