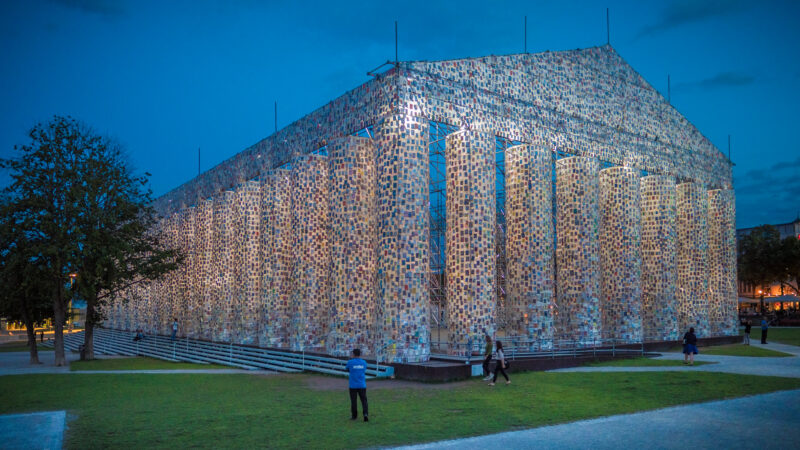 Introduction
In the 1930s and 1940s in fascist Germany, the government banned thousands of books1 which had been written by authors of Jewish descent or writers that had previously shown communist or pacifist alliances.
Decades later, a monument has been created to commemorate the censored books under the guidance of Argentine artist Marta Minujín. The monument is designed to look like the full-scale replica of the Parthenon2 in Athens, which has become one of the world's most visited monuments.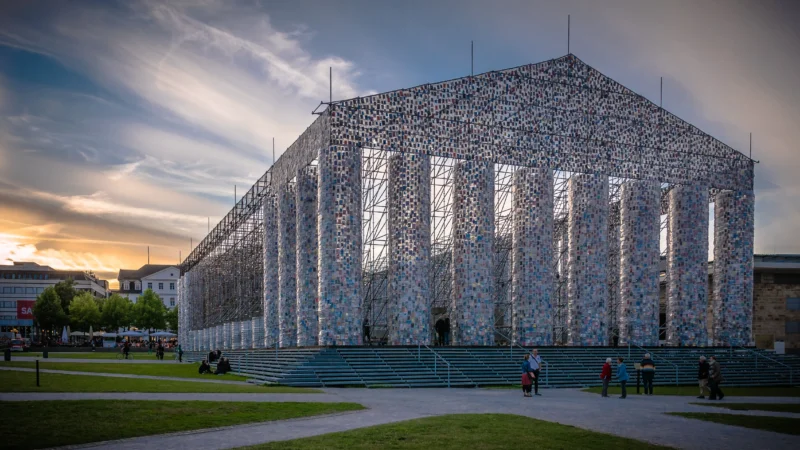 The meaning of the work
The enormous sculpture is situated in Germany and was created entirely out of censored contemporary books. The symbolism of the monument is striking as it was designed to contrast political repressions. The artwork was also built to symbolize the aesthetic and political ideal of the world's first democracy, which was situated in Greece.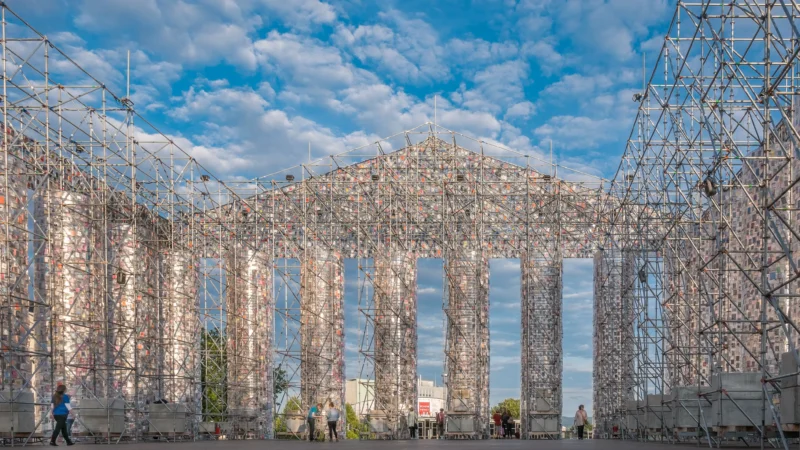 Why was it created?
The Parthenon of Books was created as part of the documenta art festival in Kassel, Germany, which is now in its 14th year this year. The documenta was first established in 1955 in a bid to support German contemporary artists, who were often unable to create art as a result of restrictive fascist policies3. Minujín used a total 100,000 books to create the monument.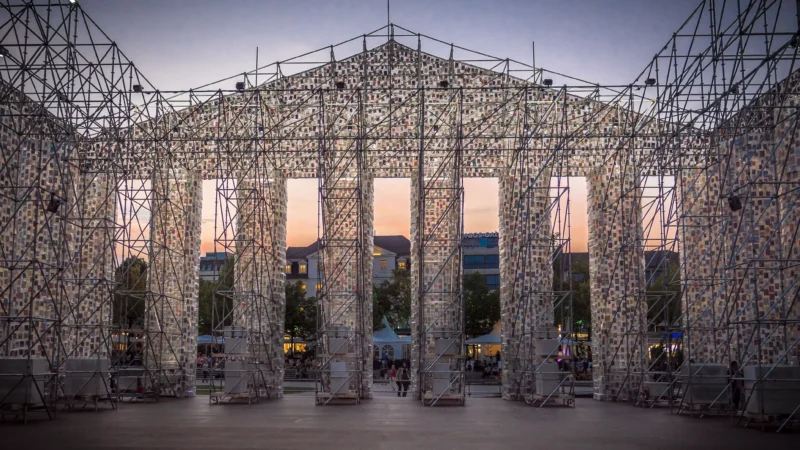 Why was the location important?
The novels and books used to complete the Parthenon were secured to the steel structure using plastic sheeting, protecting them from the natural elements while allowing natural sunlight to filter through the massive building.
The monument is located on the same site where thousands of books were burned in the fascist-inspired campaign4; therefore, the site has a lot of significance for the locals of the city of Kassel as well as for everyone that was affected by the fascist campaign.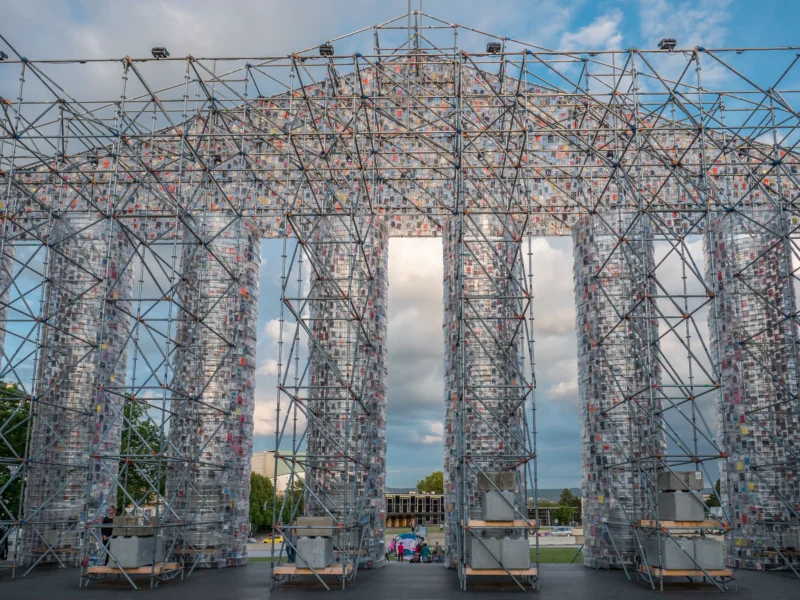 What happened to the books after the exhibition closed?
Although a lot of work has gone into creating the monument, the exhibition is only temporary and will last through September 2017. When the project comes to a close, the books will be taken down, after which they will be distributed all over the world. So far, the Parthenon of Books has been received well by both locals and the contemporary art community.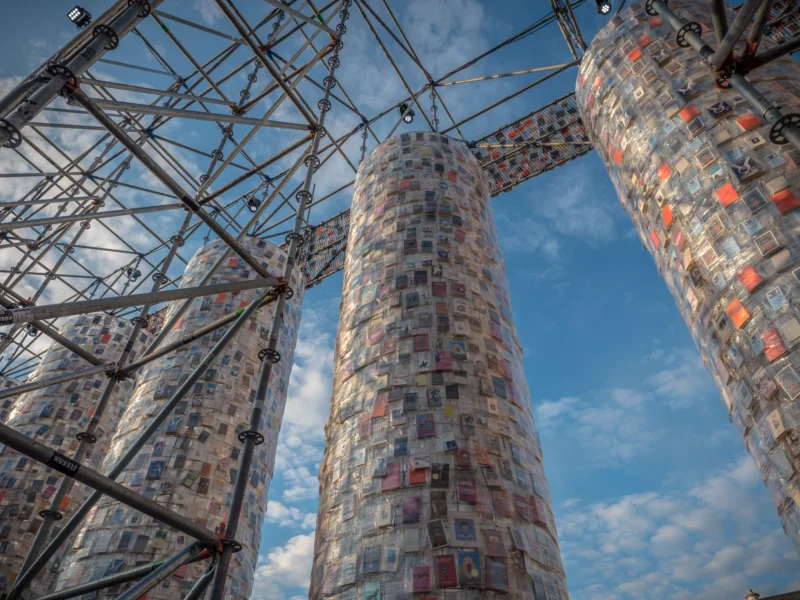 100,000 books were collected
The 74-year-old Argentinean artist was central to creating the monument; however, she received help from students from Kassel University. The project started with 170 books, but after a public appeal, the artists received donations, which resulted in 100,000 copies, which were incorporated into the monument.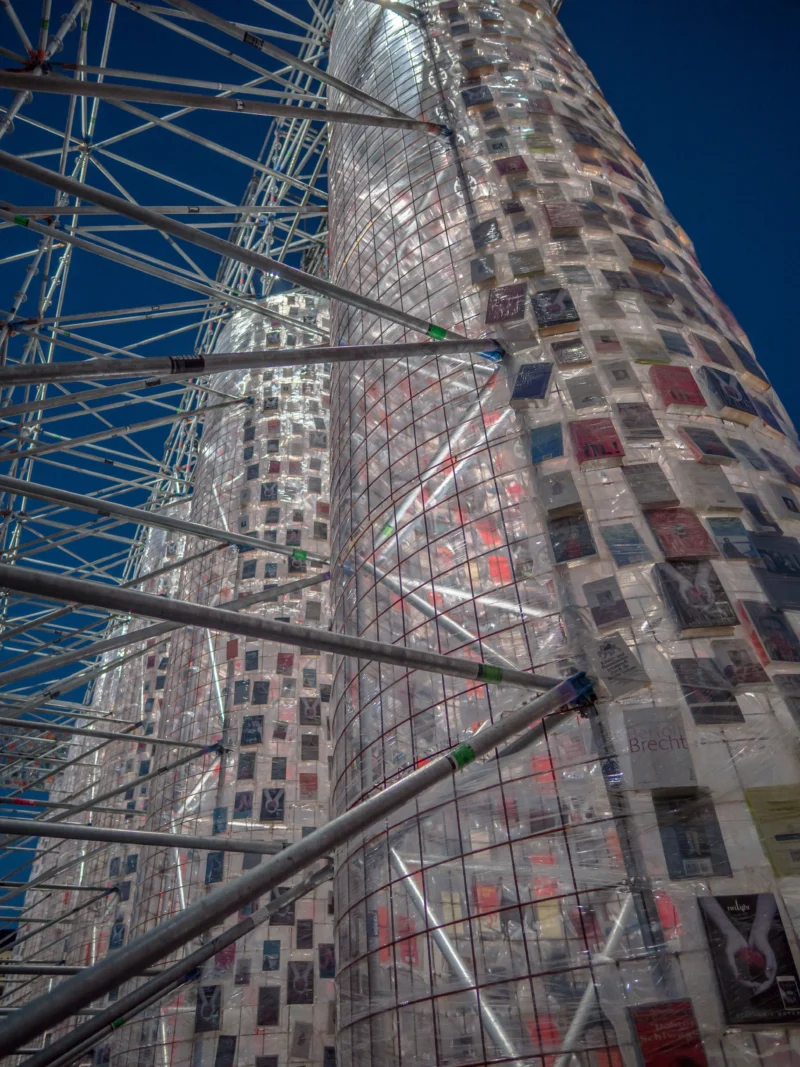 Some of the books included in the collection include Mark Twain's The Adventures of Tom Sawyer, Cecily von Ziegesar's Gossip Girl, Salman Rushdie's The Satanic Verses, The Kite Runner by Khaled Hosseini, and much more.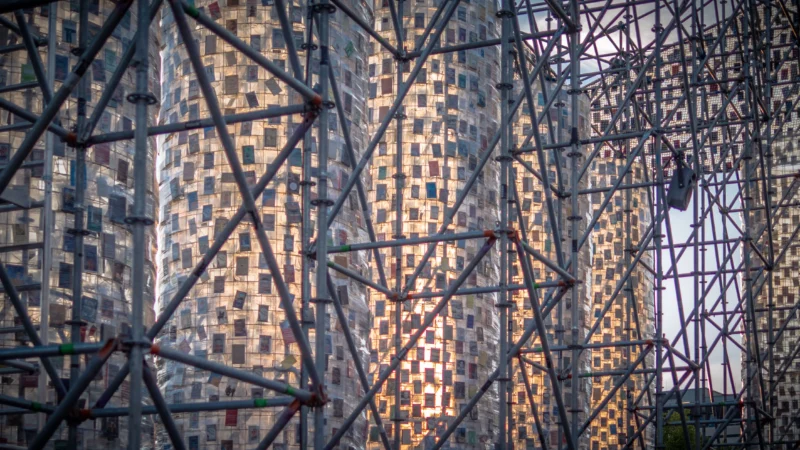 Footnotes