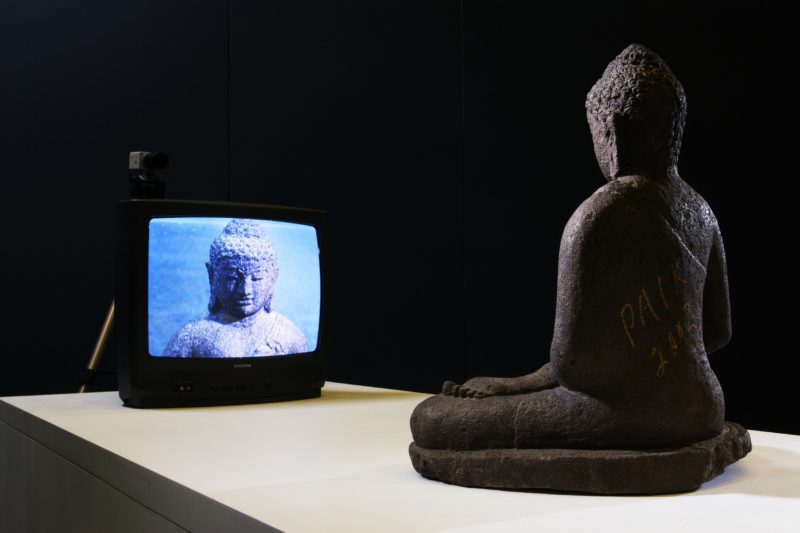 Nam June Paik's TV Buddha
This renowned artwork by Paik depicts a sculpture of a Buddha from the 18th century posed with a symbolic hand gesture called mudra1 which is for tranquil meditation. A video camera is placed in front of the Buddha, recording the statue while playing this projected image on a white TV screen that looks futuristic. This work induces the feeling that the Buddha is doomed to be forever caught in the closed-circuit loop that is the infinite play of his reflection on the TV screen.
Different themes discussed in this artwork
This installation highlights the difference between East vs. West and pits modern or futuristic elements vs. historical. It also encompasses other themes such as the hold of screens on society and displaying issues such as religion and history on screens. Paik succeeded in juxtaposing modernization and emerging technologies with religious and historical themes in his society and encoded these messages in the form of images into the installation.
Vanity of modern times & constant surveillance
The installation also conveys the vanity of modern times with the Buddha contemplating and absorbed in his own image like society's self-absorption, which is driven by the media and technology. Another message that the installation conveys is that of surveillance. With the Buddha watching himself and the audience viewing the art installation, Paik shows the constant surveillance fueled by technology and the media. Therefore, he succeeded in using art as a code to convey specific messages to audiences.
The role of the viewer
The artwork and the visual symbols therein are Paik's transmission. The audience viewing this acts as translators by decoding these visual symbols and images in the art form and analyzing their meaning based on their own experiences. Therefore, he ensured that the transmission is ambiguous such that different interpretations and cultural inferences can be translated to shape a better understanding of society then and now.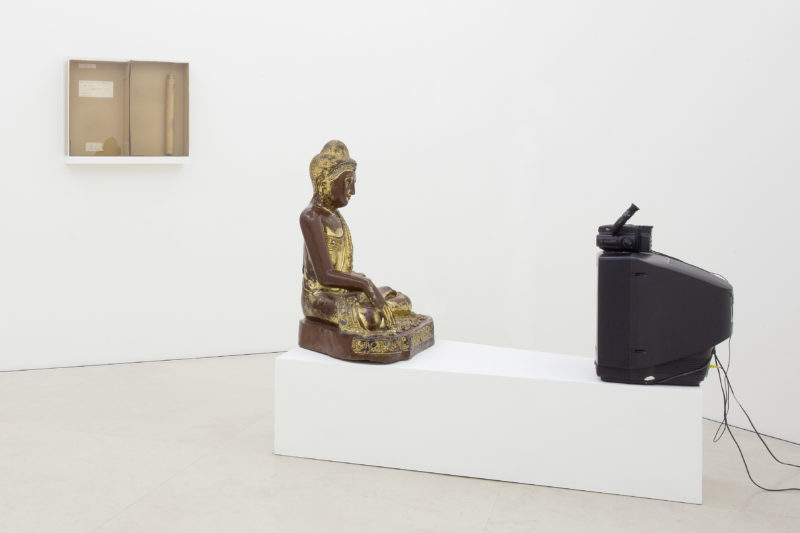 How it was conceived
TV Buddha was produced to fill an empty wall in Paik's fourth show in New York's Galeria Bonino shortly before its opening and depicts the many antitheses present in society and people's personalities. Paik made use of technology as a form of expression. He then used a closed-circuit video to observe the relationship between technology and humanity.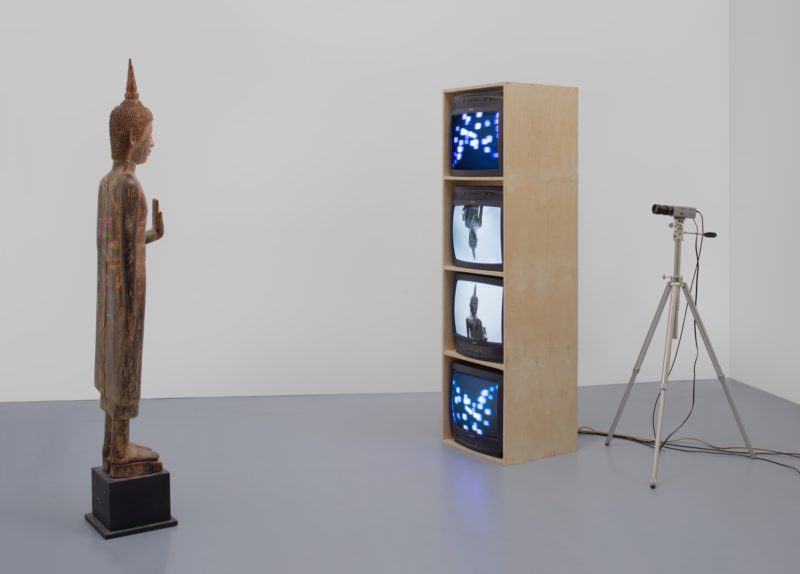 About the artist
Nam June Paik was a Korean American artist born in 1932 and died in 2006. He was influenced by the Fluxus movement, whose main aim was to make art available to the masses by involving them and relying on their translation in the outcome of their art pieces.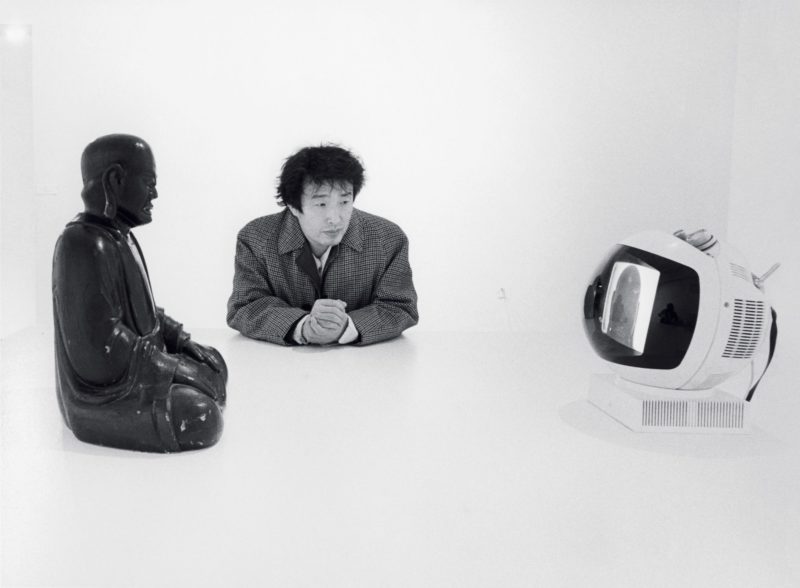 Selected works
Buddha Watching TV, 1974/1997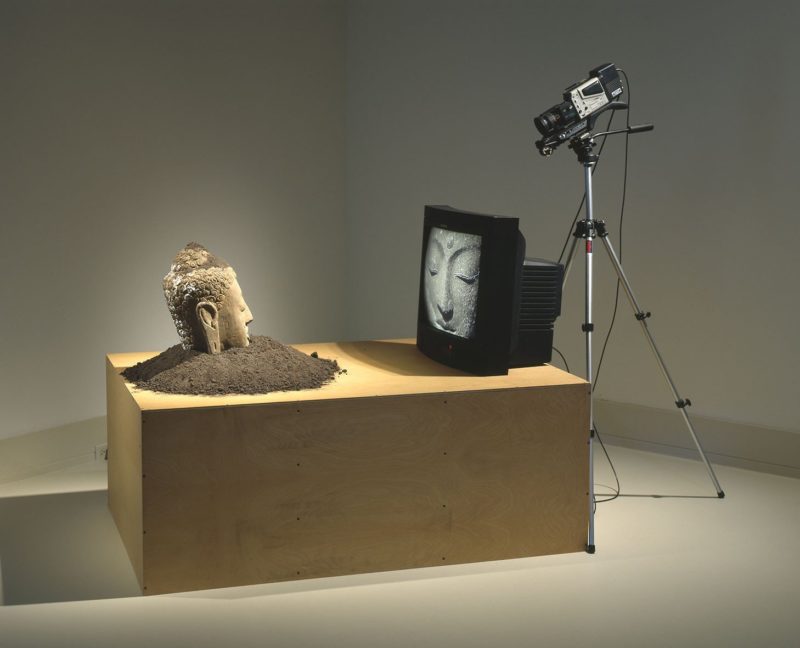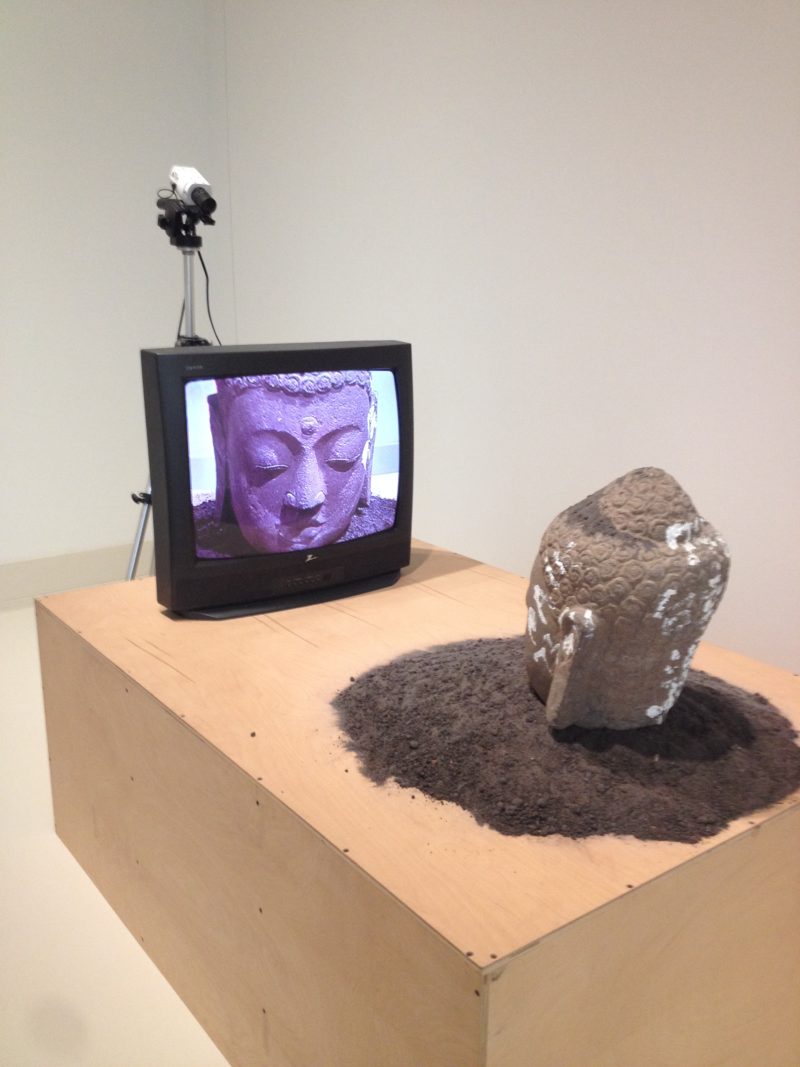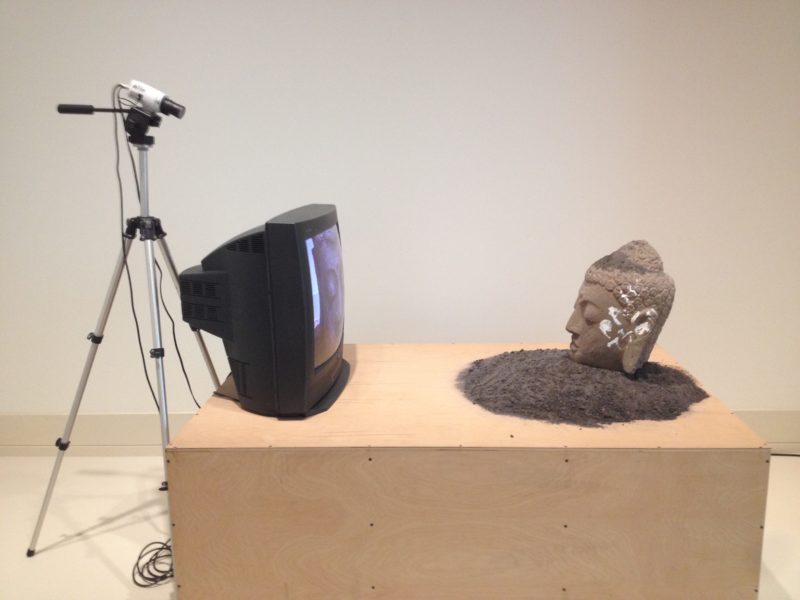 TV Buddha, 1976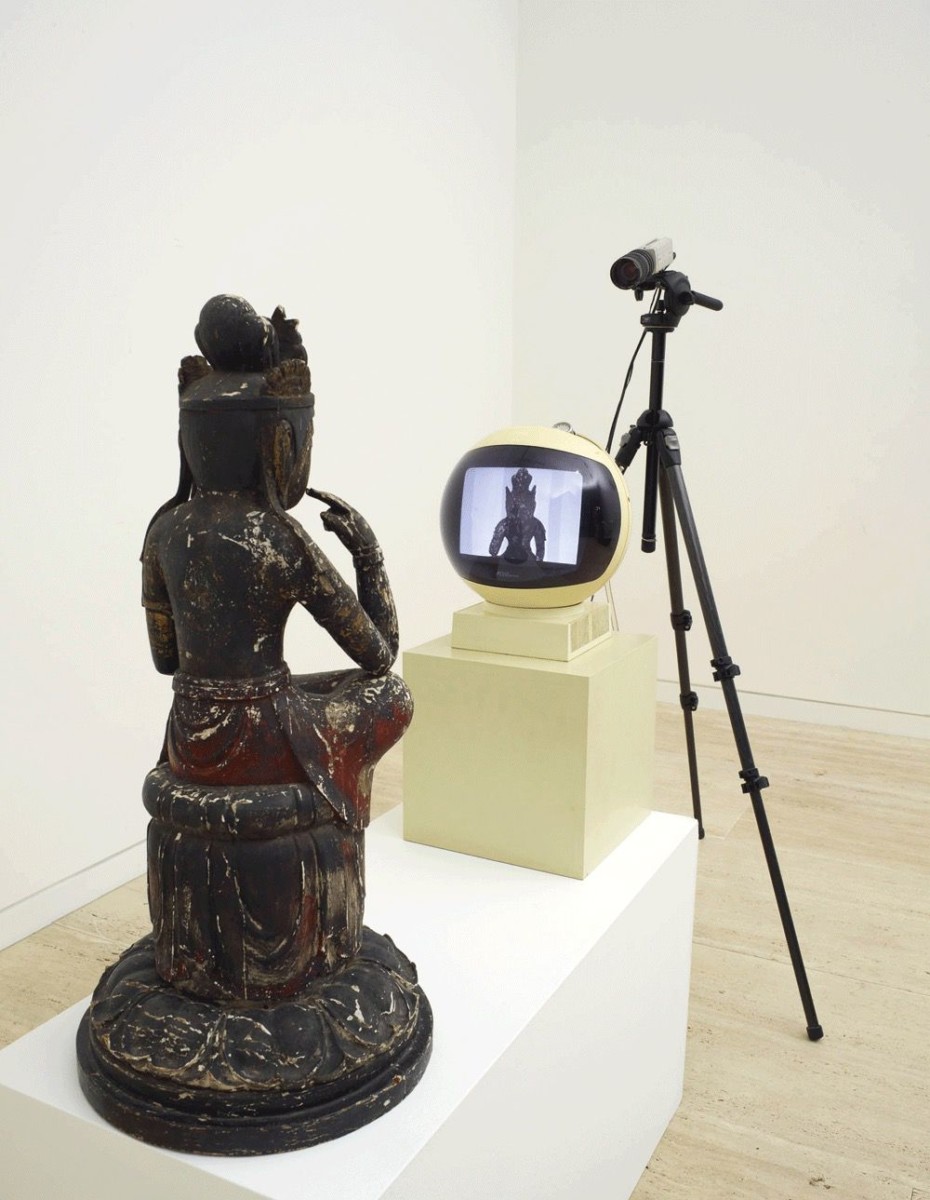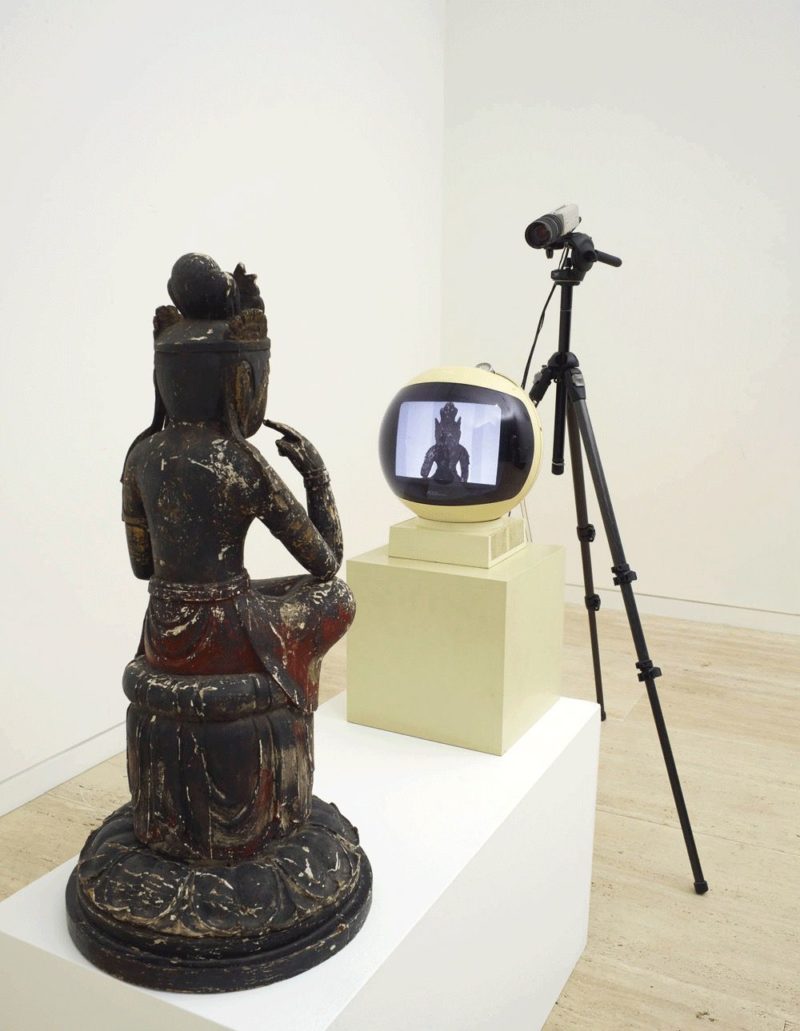 TV Buddha, 1992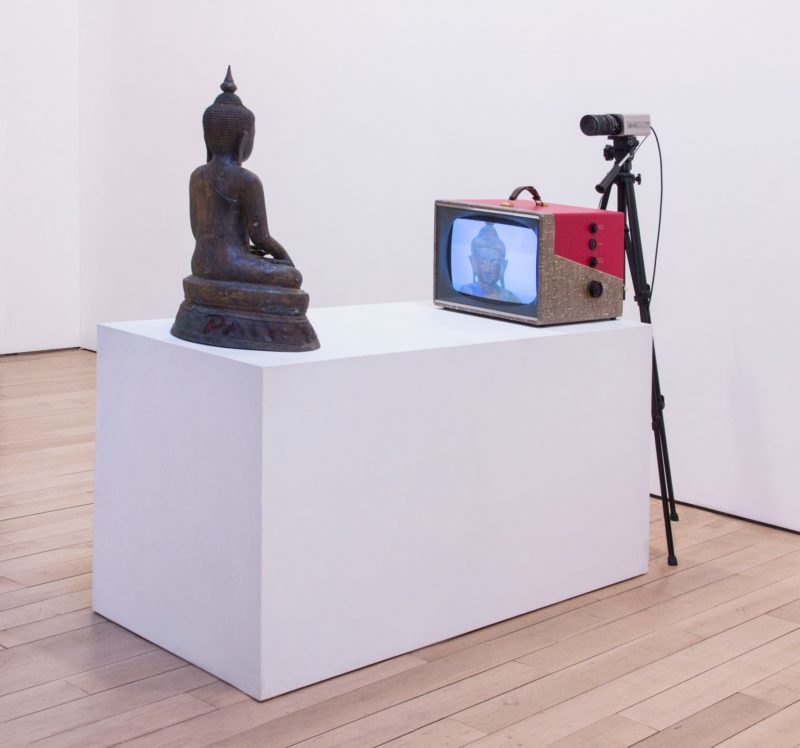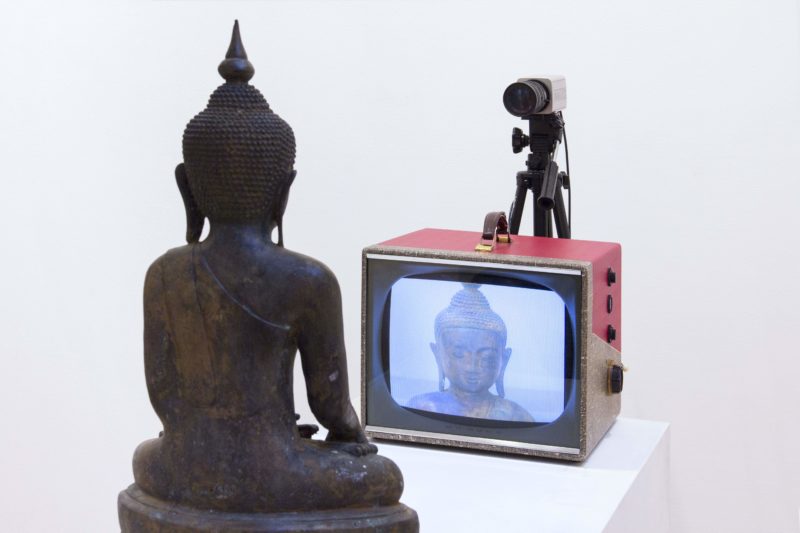 Tv Buddha (Bronze Seated Buddha), 2004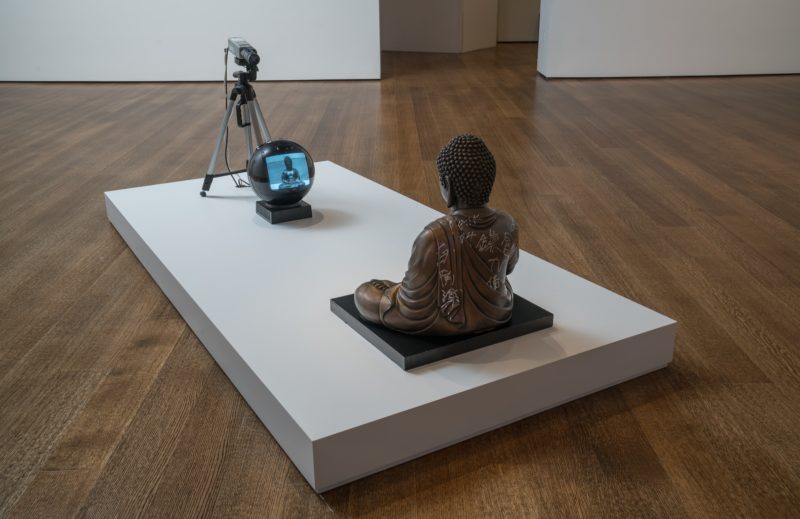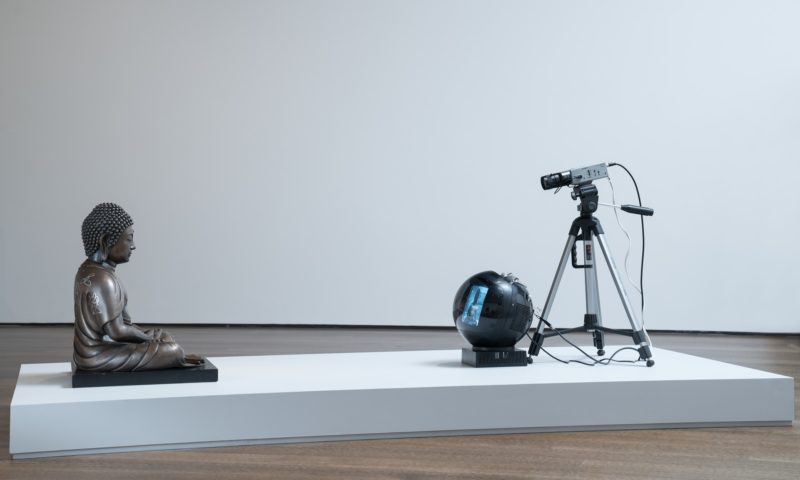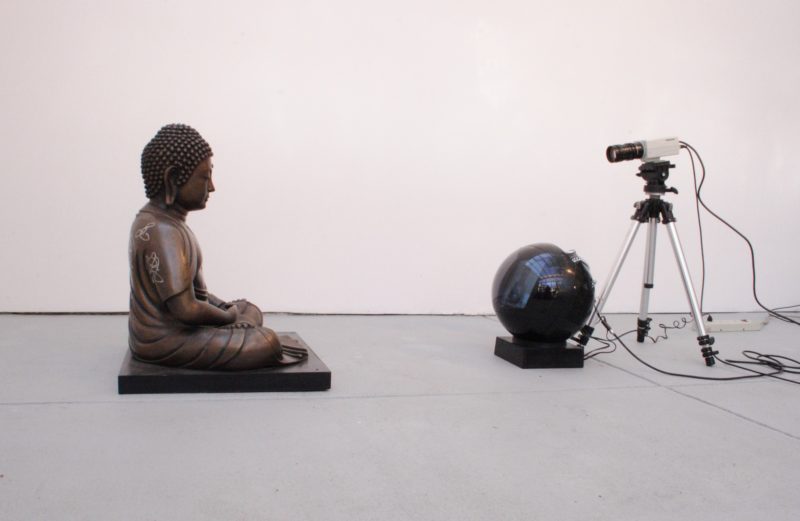 Golden Buddha, 2005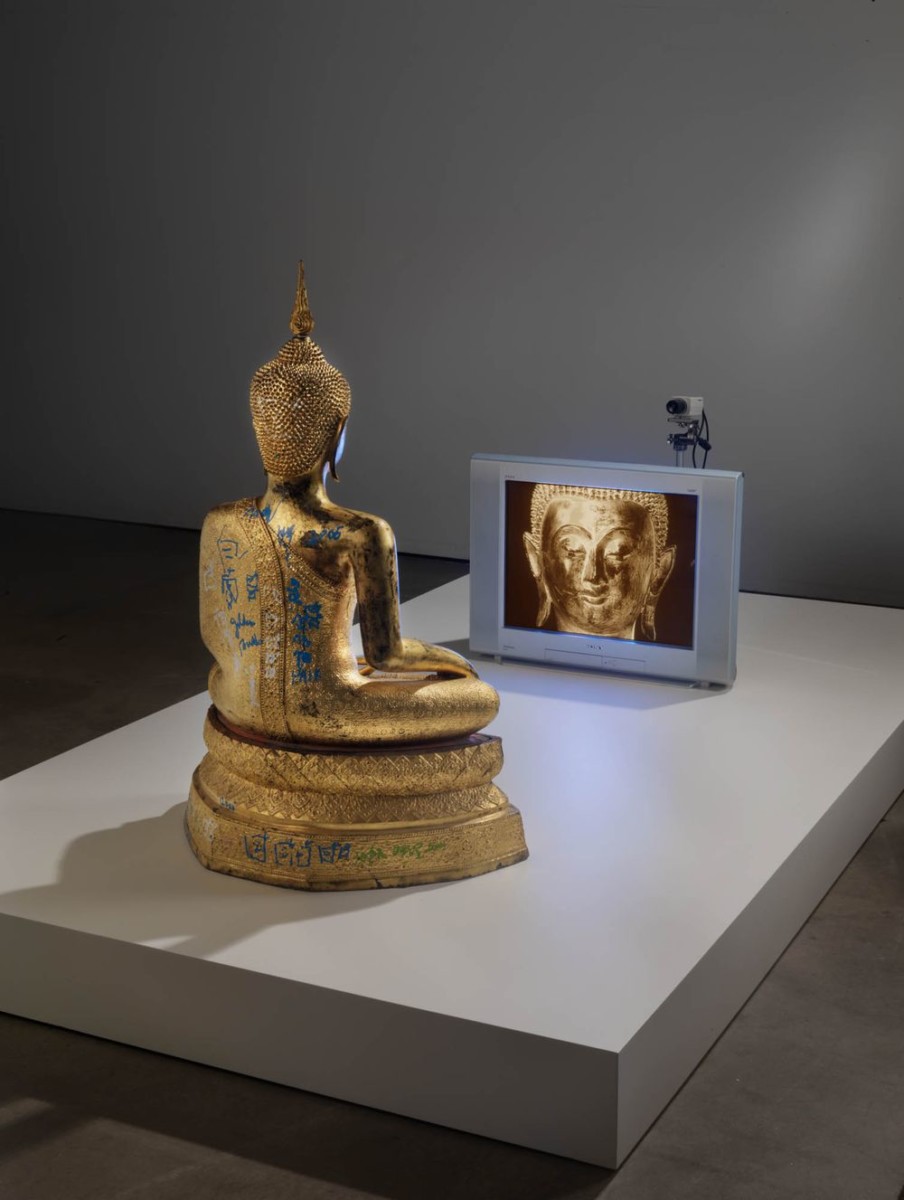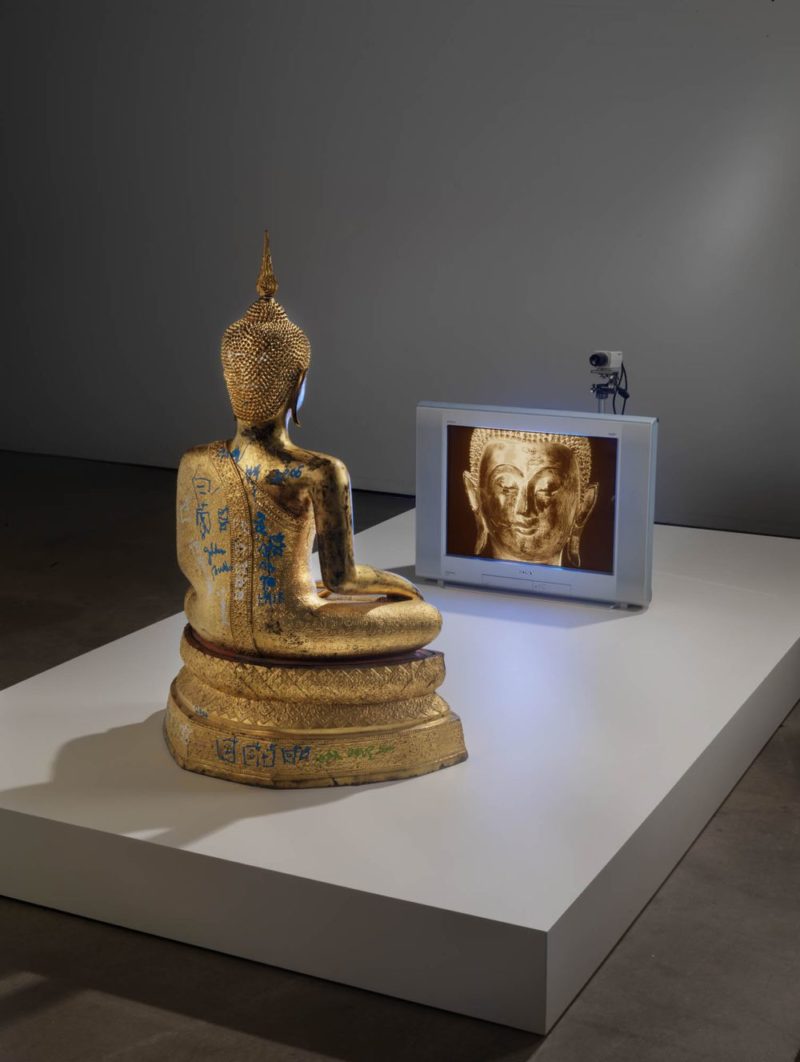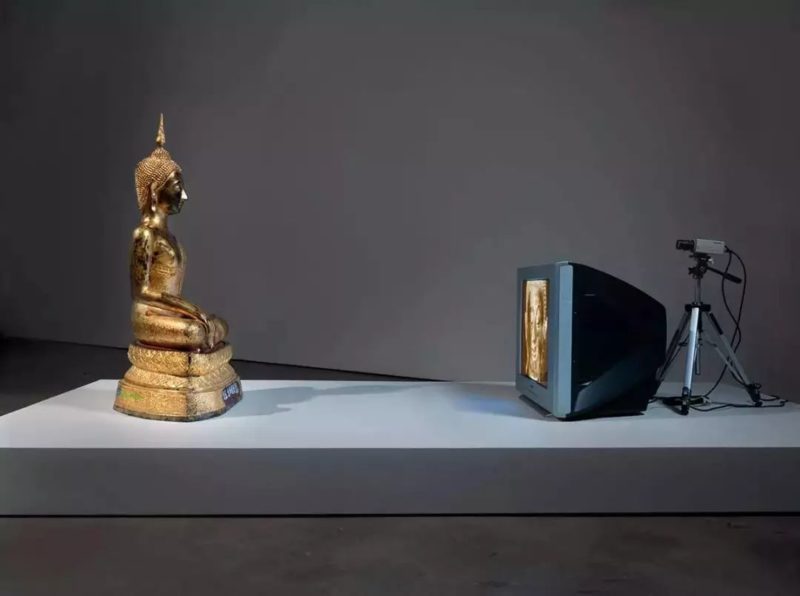 More by Nam June Paik
Footnotes