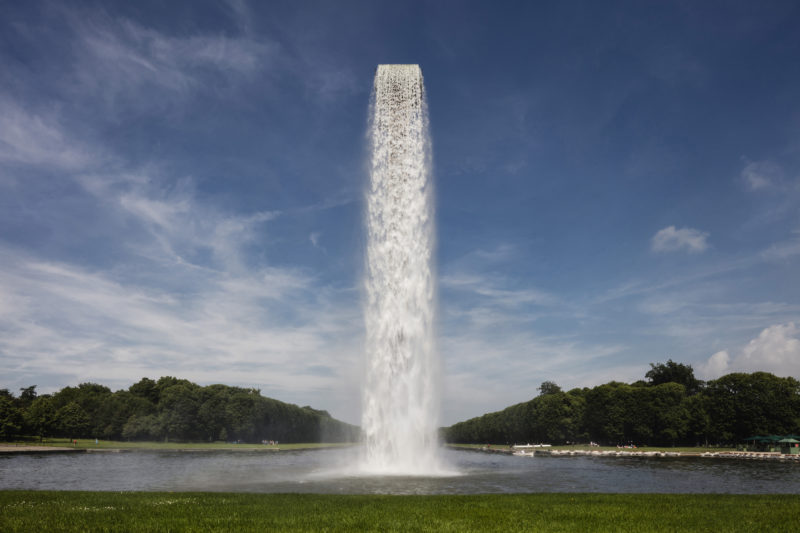 Preparation for Waterfall
In his 2016 work on the Versailles waterfall, Olafur Eliasson made displacements and destabilization which have changed the perceptions people had about the famous landmark. Before he began his work, he approached the Chateau and gardens of Versailles to experiment whether the project was implementable. His work didn't involve installing objects but rather coming up with an apparatus that kept visitors engaged.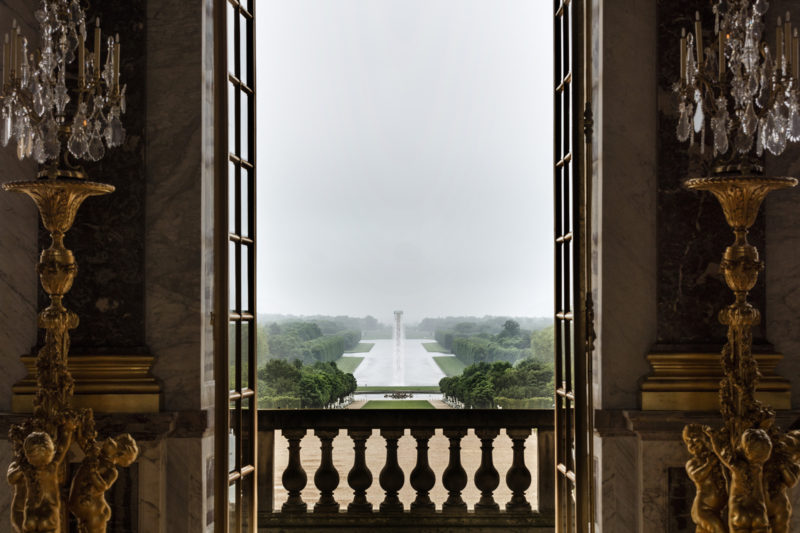 What Olafur Eliasson built in Versailles
The erection of the 'waterfall' in the Grand Canal where a surge of water rushes down a crane standing tall in the air turned into a major tourist attraction. This installation was inspired by Louis XIV's landscape architect André Le Nôtre who had a vision of creating a waterfall in the palace gardens, but he passed on before he did it.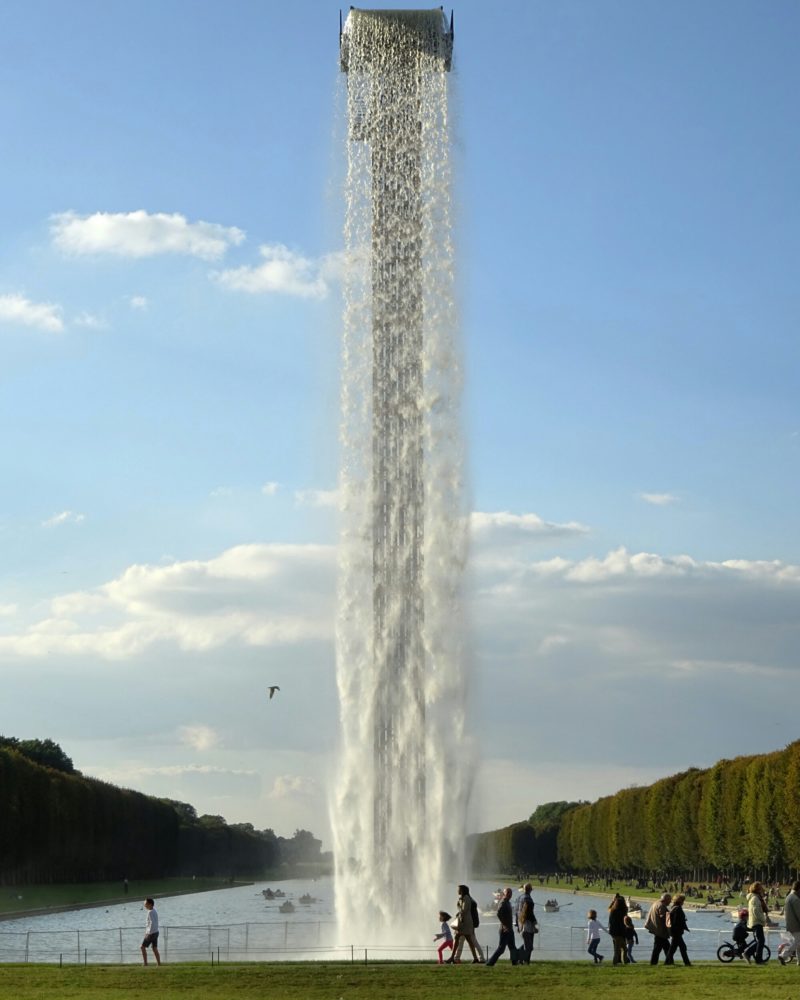 Engaging visitors with Versailles and the work
Speaking in an interview about the spatial intervention, Eliasson said that he had been dreaming of a Versailles which empowers everyone. A place which invites visitors to become authors of their experiences by asking them their senses, maneuvering through the garden and feeling the landscape take shape with every move they make.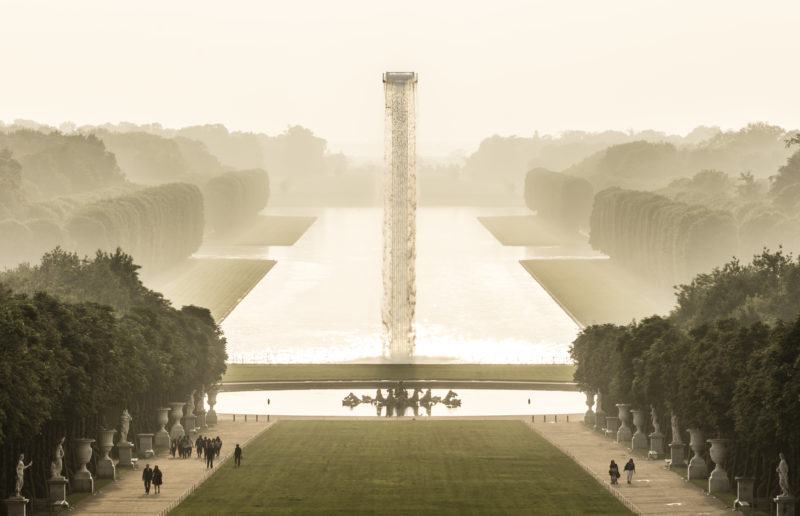 Videos
Eliasson's complete exhibition and interview with the artist
Olafur Eliasson's Waterfall in action
Olafur Eliasson's Waterfall in action
About Olafur Eliasson
Eliasson is famous for creating visual phenomena which establish new ways of looking at space. Some of the projects he has worked on include reinventing the setting sun in the immense Turbine Hall of the Tate Modern (The Weather Project, 2003), the New York City Waterfalls, 2008 and Your Star, 2015. Eliasson says that he uses water to amplify feelings of impermanence and transformation, and activating the whole space.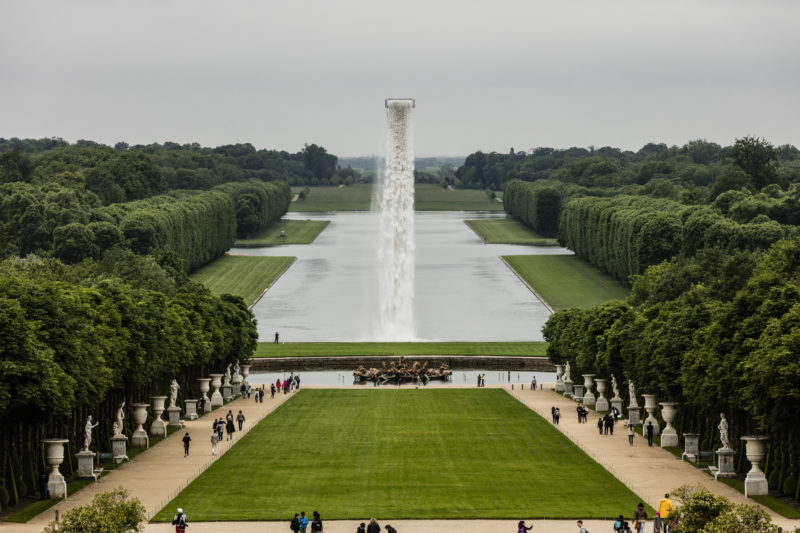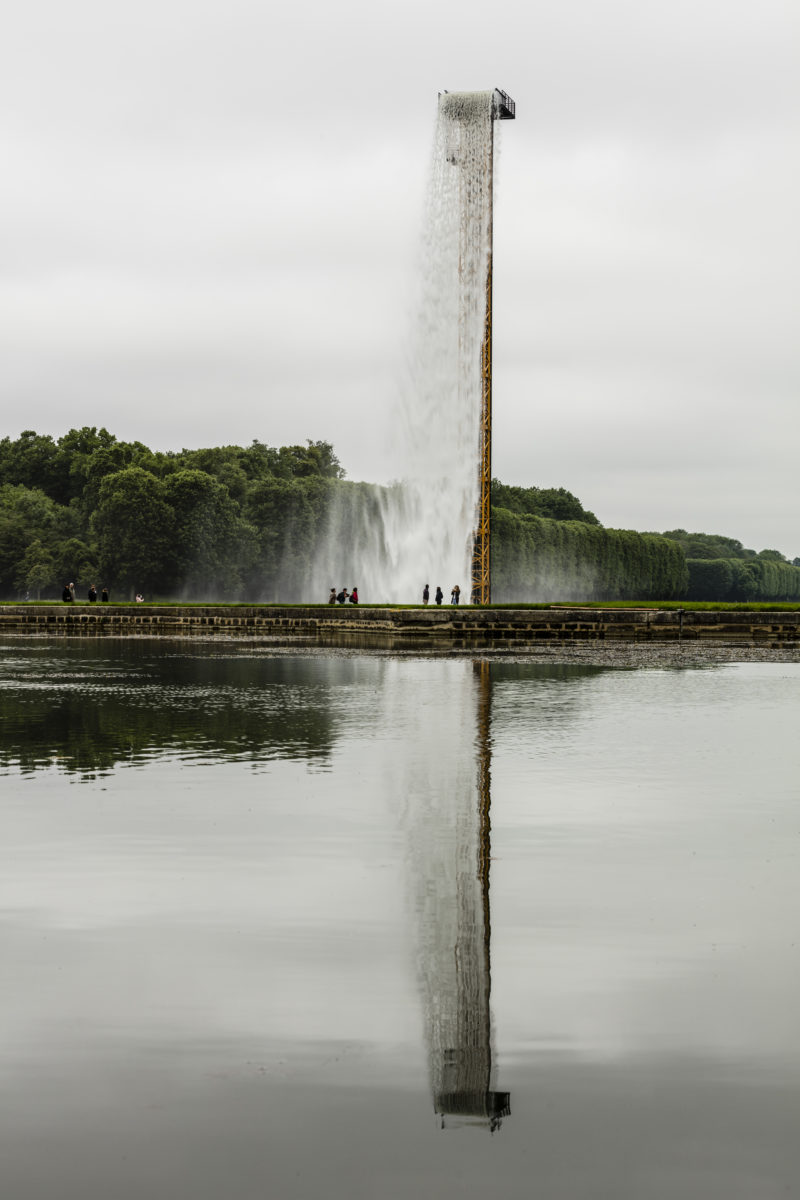 More by Olafur Eliasson