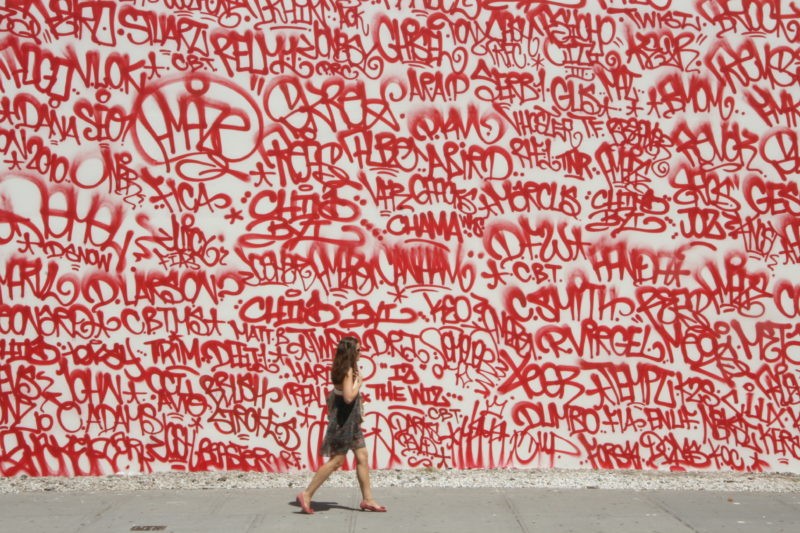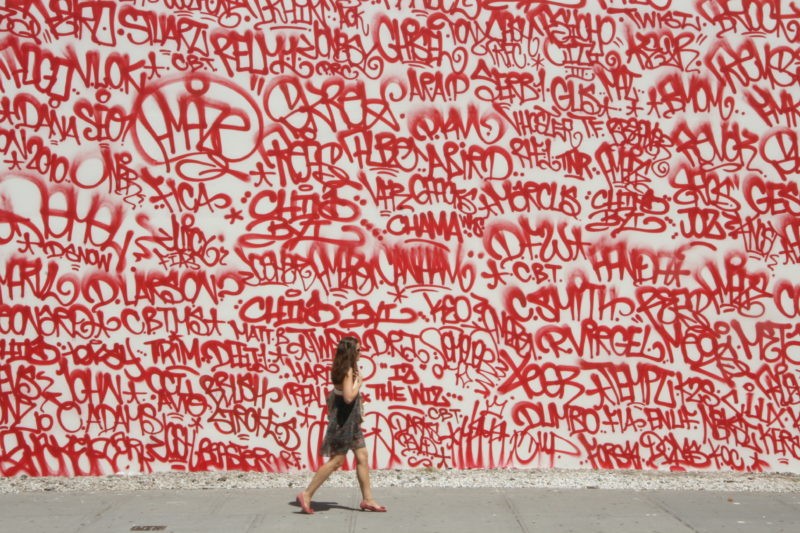 Barry McGee's tag mural in New York
In August 2010 Barry McGee (aka Twist) and Josh Lazcano (aka Amaze) painted a mural on the iconic corner of Houston & Bowery in New York's Lower East Side, covering the wall with hundreds of red tags, filling it up with the names and crews of different graffiti writers.
Murals were first commissioned at the wall in 2008, starting with the replica of a 1982 Keith Haring work to commemorate the late artist's 50th birthday. In 2009 the wall was painted by Os Gemeos, in 2010 by Shepard Fairey and following Barry McGee in 2010 by Kenny Scharf, JR, Faile, Retna and others.
Video: Barry McGee speaks about tagging
Photos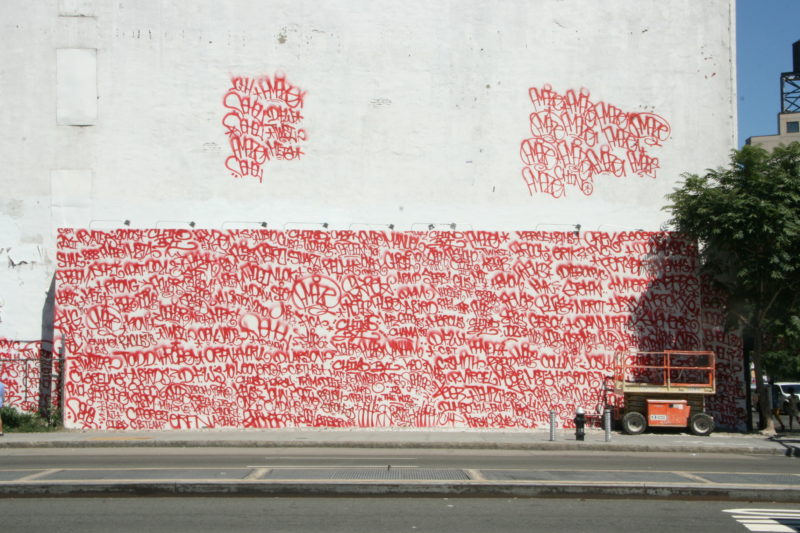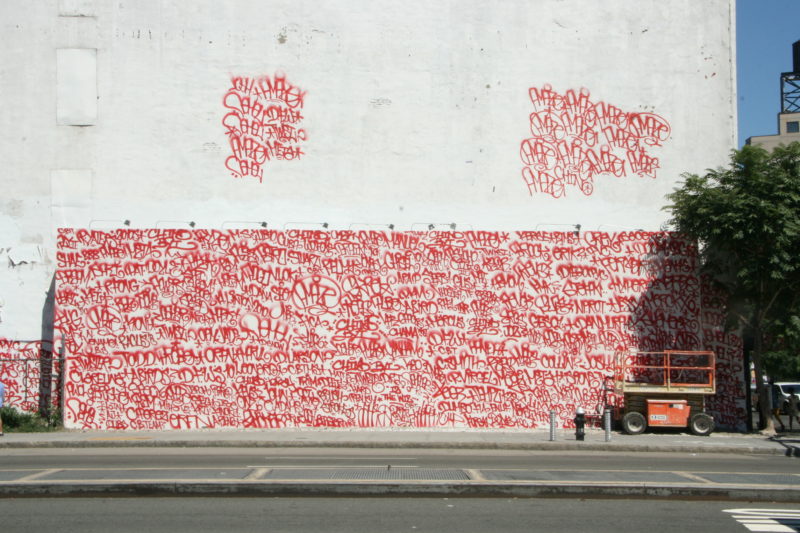 Location

76 E Houston St, New York, NY 10012
Tag Mural in Sydney, Australia, 2011-2012
Barry McGee's tag mural in Syndey was created in 2011. This uncommissioned work consisted of various red tags. To be able to read some of the tags, viewers needed to come close to the wall. The mural reached over two and a half stories in height.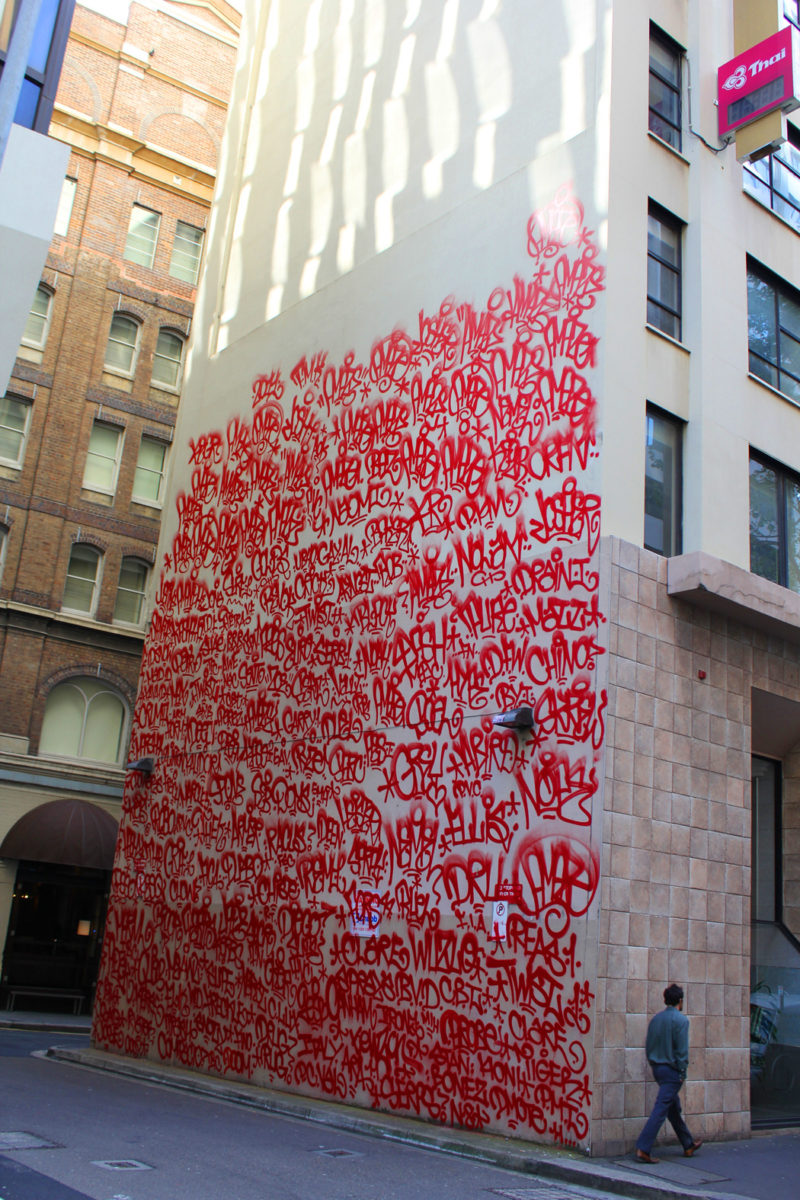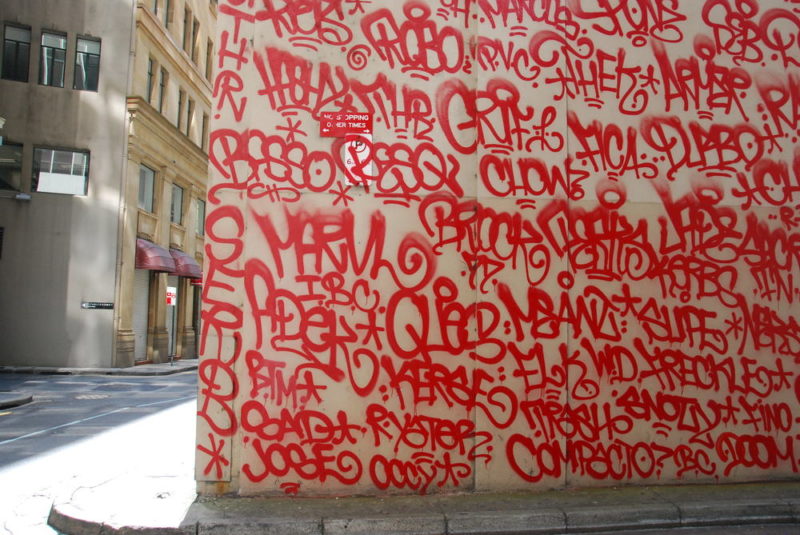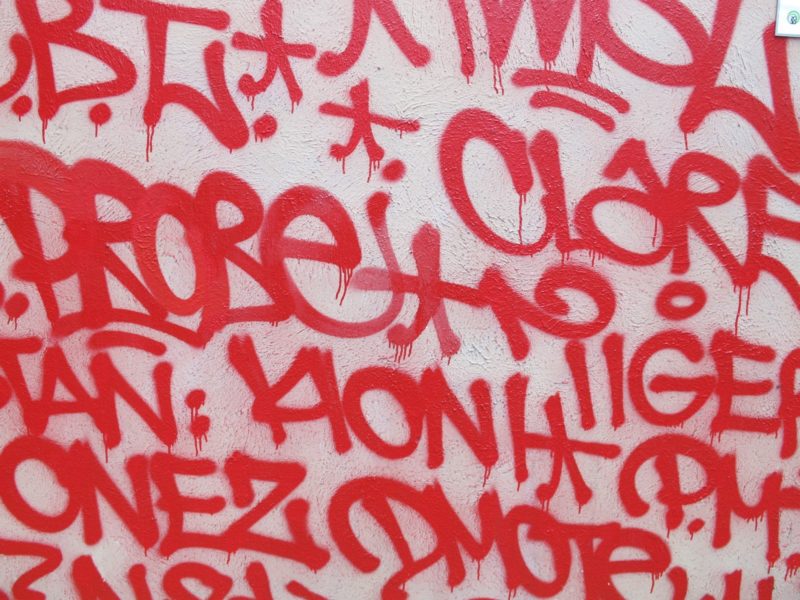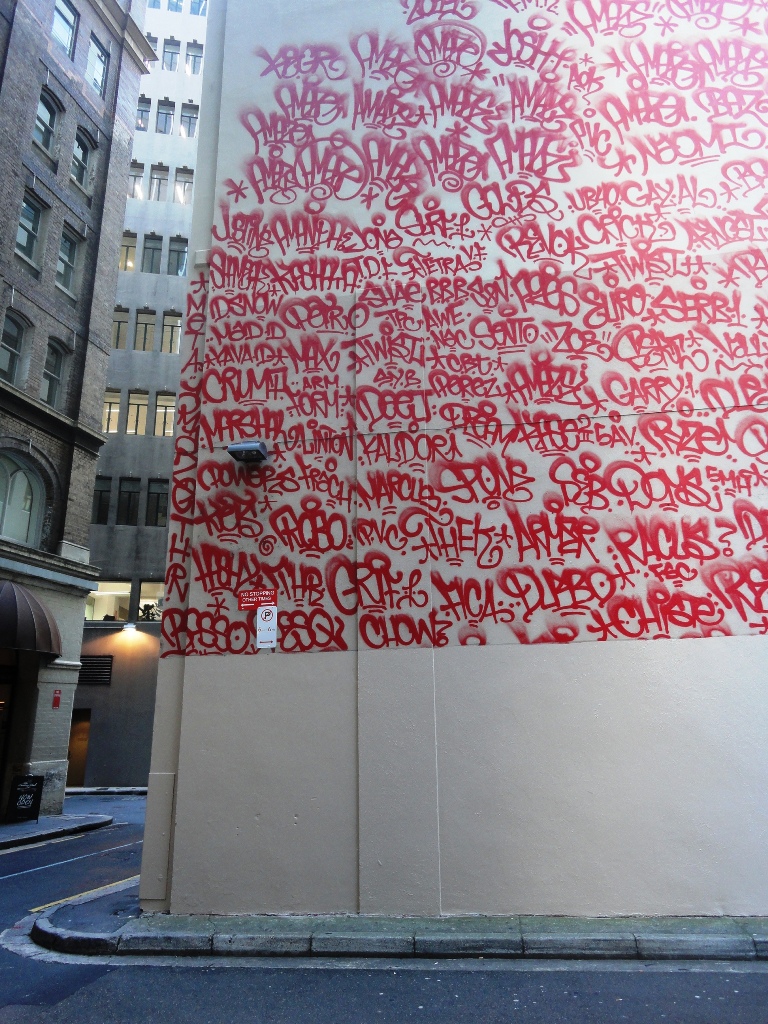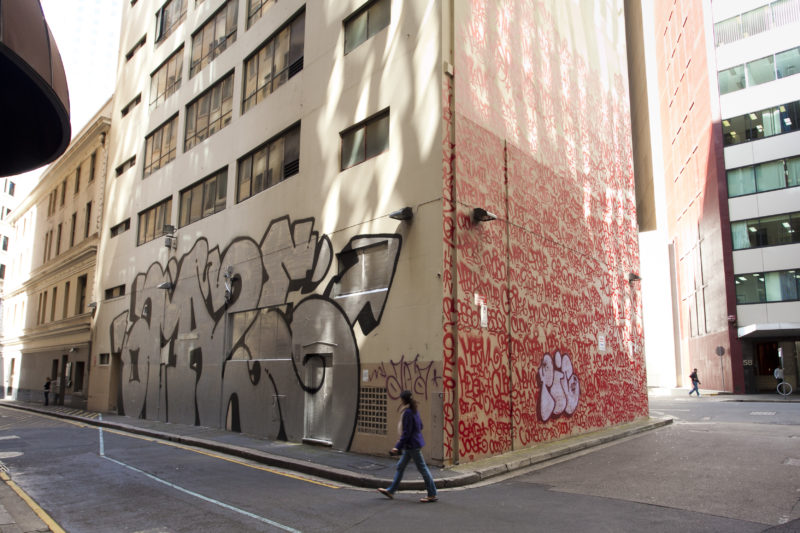 Location
Installed between 23 September 2011 – 31 January 2012
In Tank Stream Way adjacent to Pitt Street, Sydney
NSW 2000, Australia