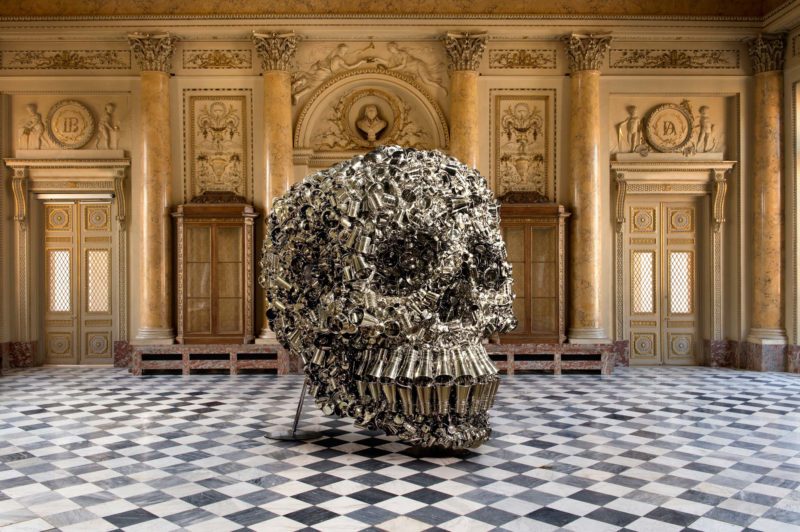 Introduction
If you have ever had a chance to go to an Indian kitchen, then you will have easily noticed stainless steel containers, pots, and pans. Indian artist Subodh Gupta used some of these materials and turned recycled stainless steel containers into a giant, glittering skull sculpture called Very Hungry God (2006).
Gupta is known for turning everyday objects into artworks so that he will forever remember what his childhood was like. Most of his works remind the people of the transitory quality of earthly pleasures. His choice of material, such as lunch boxes, pans or stainless buckets, makes his works instantly recognizable.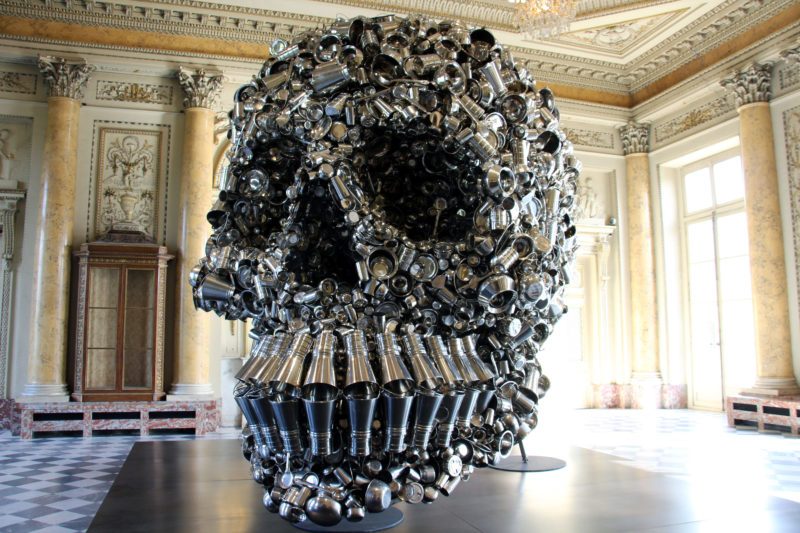 About Subodh Gupta
Subodh Gupta was born and raised in Bihar, India, in 1964. At this point, most of the people in his village were working for the Railway Company. His father was among the railway company workers, which meant a stable source of livelihood. Gupta narrated the whole story as he said that the company paid for beautiful things like a movie played every morning, a club or even two swimming pools.
The artist deals with Indian themes in a peculiar way that has fascinated local and international art enthusiasts. Today, Gupta's work varies significantly from paintings, sculptures, photography, video, installations, and sculptures.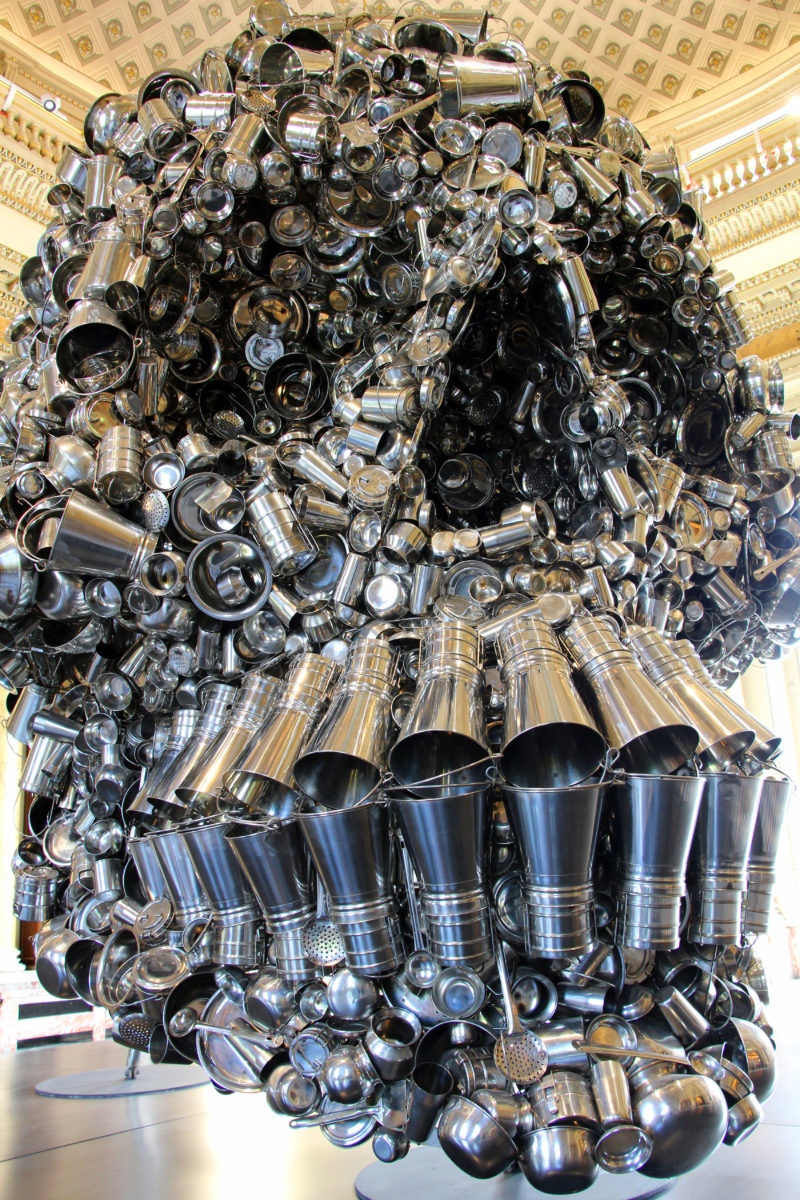 Very Hungry God
Very Hungry God is one of Gupta's most prominent works. This impressive sculpture highlights a culture that is transforming and changing each day and creating new meanings. Gupta has exhibited his skull sculpture at the Venice Biennale, the Chicago Museum of Contemporary Art and in a Parisian church. It was also part of Moscow's largest ever contemporary art show, hosted by Daria Zhukova.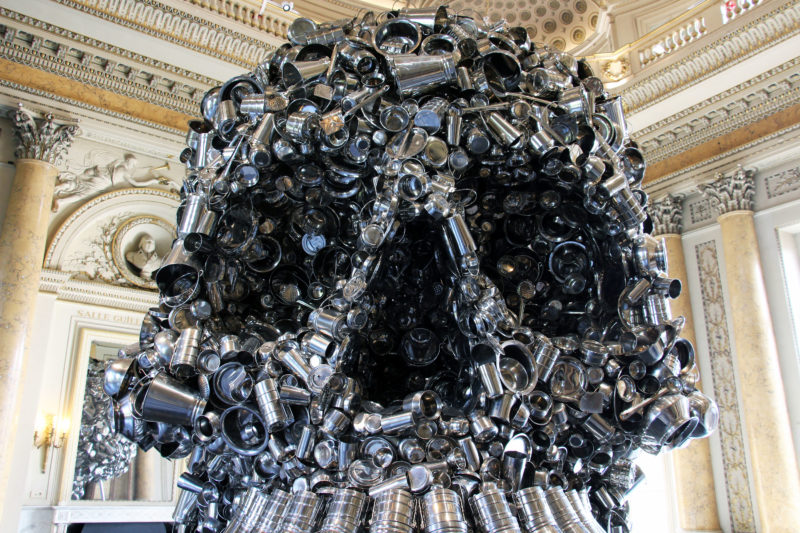 Material
In Very Hungry God, he uses highly reflective metallic objects, material that one can easily find in typical Indian households. They make the 3-dimensional skull glitter and shine. The inexpensive stainless steel pans and the pots symbolize his memories of his home and childhood but also carry a dark symbolic meaning.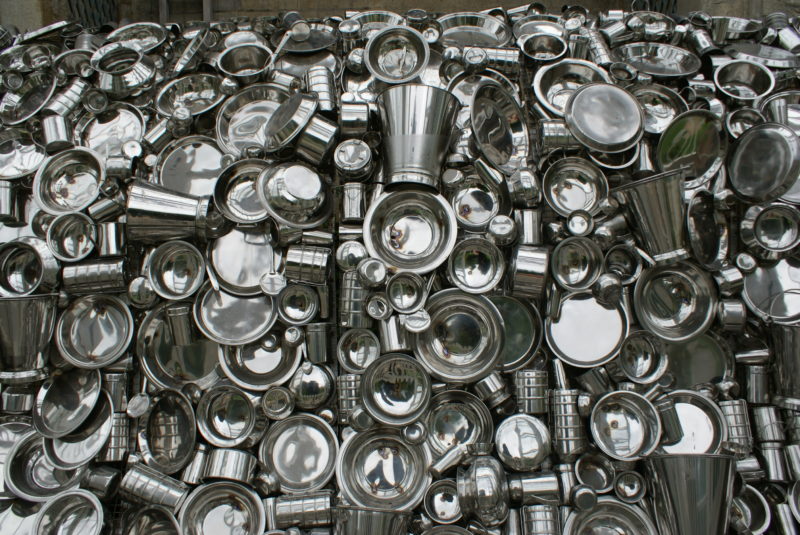 Video: Subodh Gupta explains some of his works
First ever retrospective of India artist Subodh Gupta's work in France
Meaning
Very Hungry God comments on the current changes and signifies how Indians abandoned their culture, an after-effect from globalization. Indian culture has had a history filled with hardship. To Gupta, the kitchen appliances represent a feeling of home and some moderate economic growth. The skull symbolizes the death of the Indian past.
In the global arena, the skull is a symbol of death, widely established through the spread of Christianity. The skull is a symbol of the expression Memento Mori1, Latin for 'remember that you must die'.
Conclusion
By using a very widely used symbol, his work bridges the gap between cultures, which means Very Hungry God has an impact on the East and the West. The sculpture is appropriate for our eco-friendly and credit crisis times.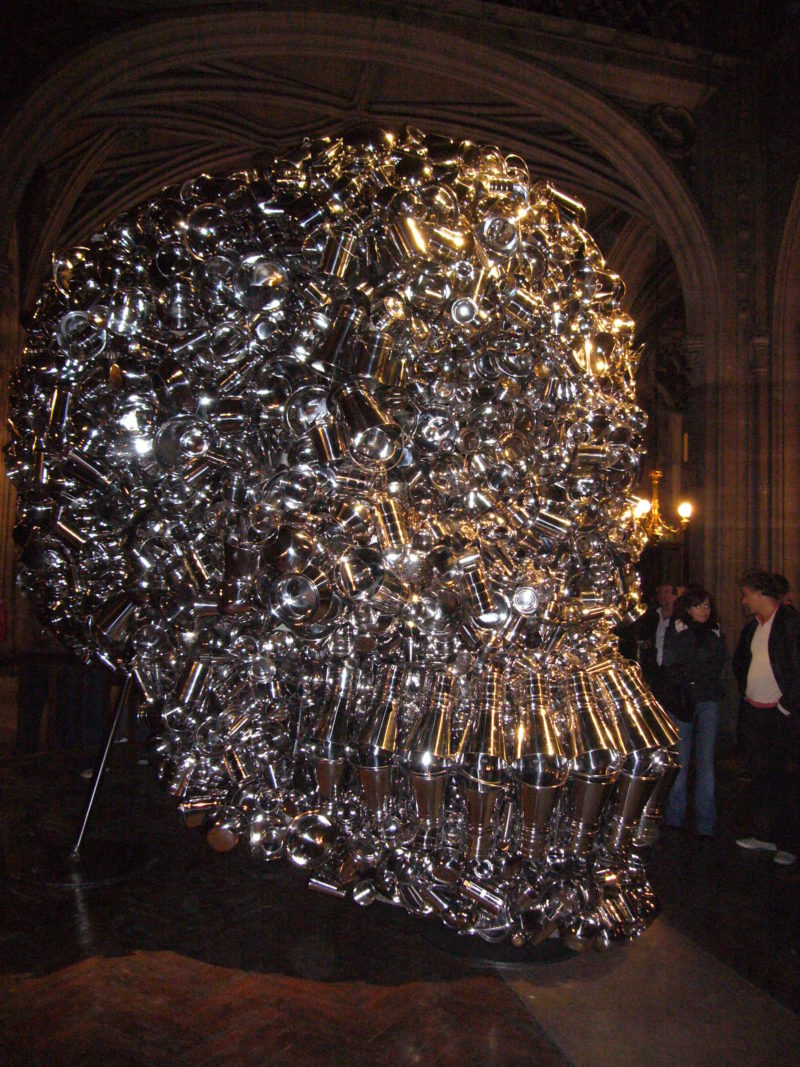 Footnotes