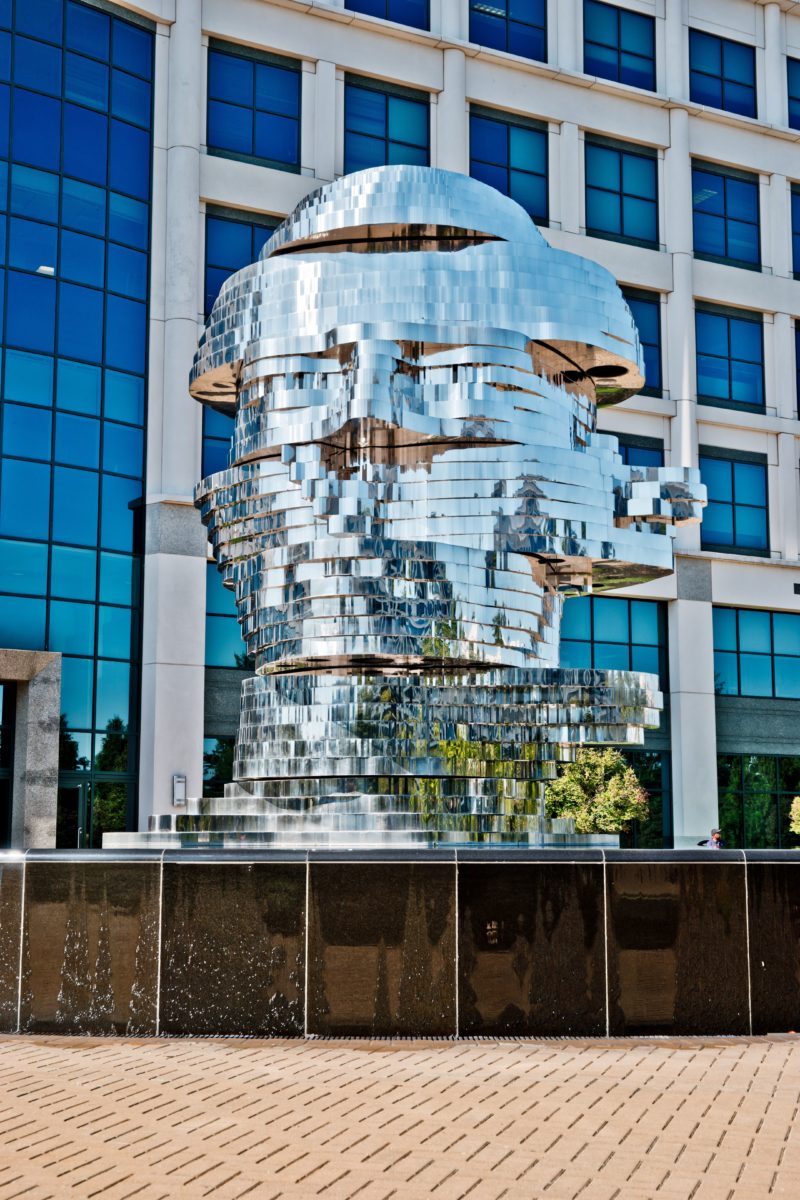 Introduction
David Černý is one of the most celebrated artists and sculptors in the Czech Republic. A rebel sculptor inspired by many things, including his own anger, Černý's works always inspire controversy. The artist has built a name for himself in the global art world thanks to his shocking and provocative public works.
Among his most provocative works is a pink tank sculpture which he created in 1991. Other incendiary works of his include sculptures of gigantic babies scaling towers, as well a sculpture of saint Wenceslas, riding a dead, upside-down horse.
Metalmorphosis, which is located in North Carolina, USA, is one of his most recognizable works to date. The giant, mirrored head was created to rotate and designed to deconstruct and reconstruct itself right in front of its audience. As it spins, the statue shoots out water and creates an eerie feeling in the observers and passers-by.
Metalmorphosis - Giant Metal Head Kinetic Sculpture in Charlotte
Construction & design
Erected in 2007, Metalmorphosis is part of a public fountain situated at an office park in Charlotte. It is Černý's first permanent public installation in the US. Riprand Count Arco, founder and chairman of American Asset Corporation, approached him to create this sculpture for the Whitehall Corporate Center.
The 7-meter glistening steel sculpture is made of stainless steel plates designed to look like a massive head. The parallel panes used to create the gigantic head were created to move horizontally, making this one of the most futuristic sculptures under the artist's belt.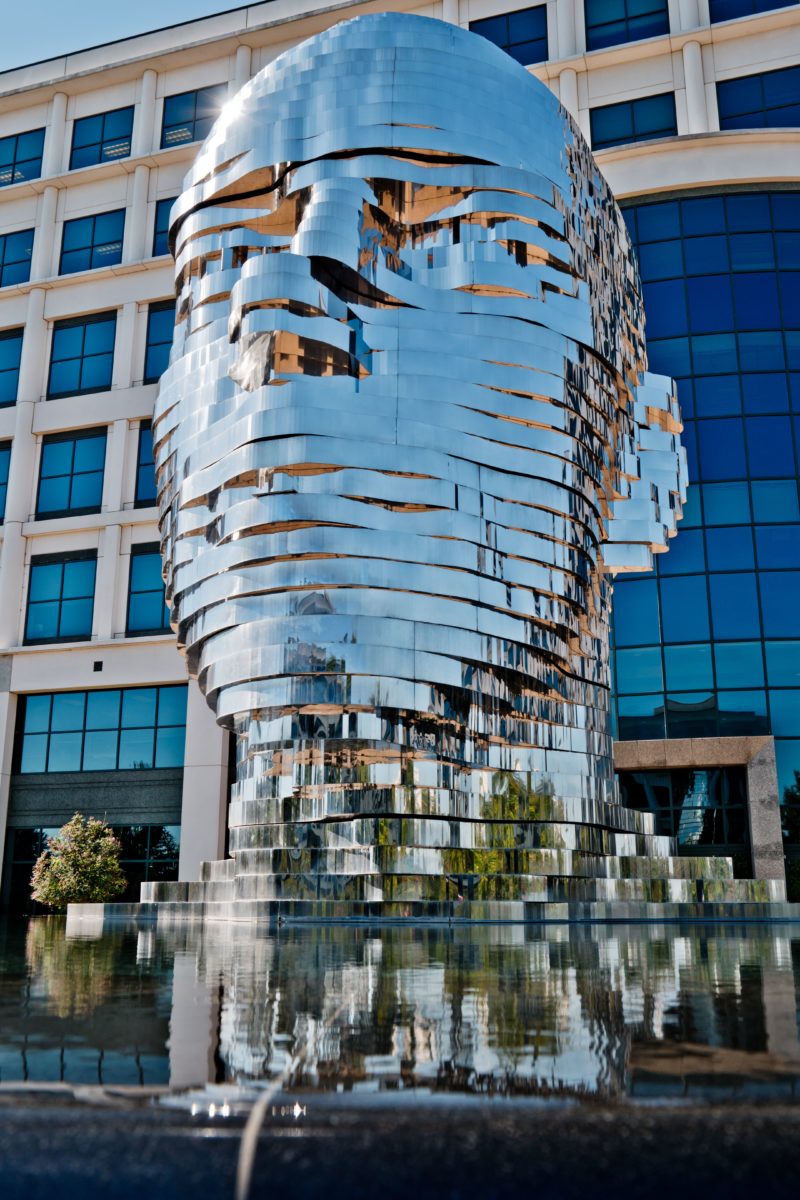 According to Černý, Metalmorphosis was created as a self-portrait of the artist's psyche. The sculpture was made out of 14 tonnes of stainless steel and consistes of electronic components and motors to help the panes move seamlessly. Metalmorphosis contains seven separate layers that rotate sporadically. A specific computer program handles each motor to create choreographed sequences.
Each motor has a feedback system so that the program understands the location of each part at any given moment and yet makes the motions appear random. One of the challenges that the artist faced when creating the sculpture was finding engineers and subcontractors that would allow him to achieve his vision.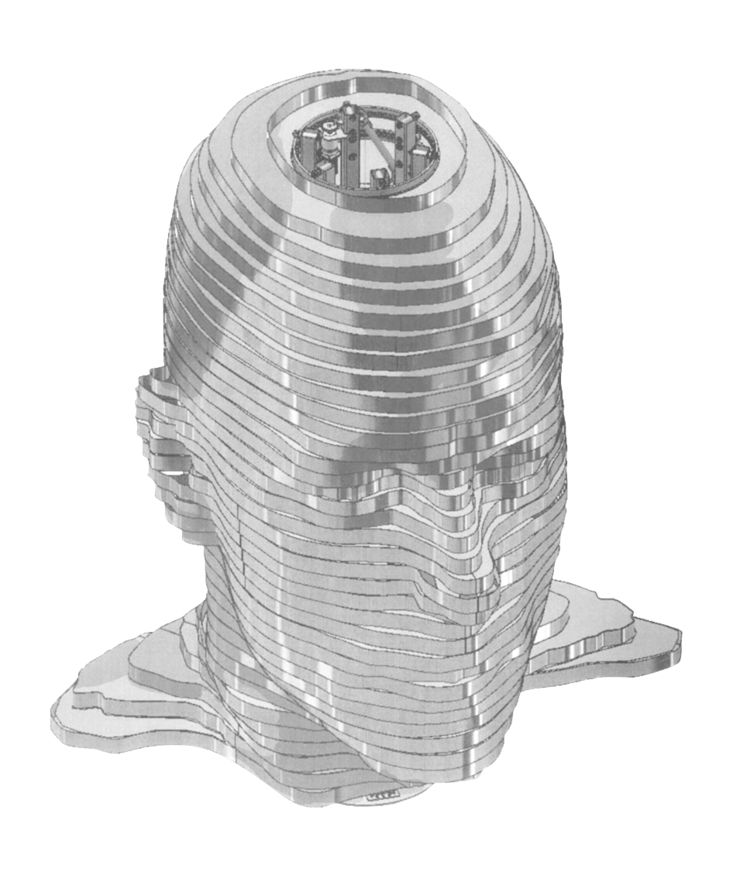 The meaning
The artist would end up using 42 moving panes that allow the panes to rotate 360 degrees. Černý controls the horizontal moving levels remotely over the internet. Every so often, all the horizontal panes line up to form what appears to be a sculpture of Franz Kafka's head.
Why Kafka? Kafka was one of the most recognized avant-garde publishers of his day and is still highly regarded in Czech for his realist and fantastical works.

Speaking about his passion for creating artworks in public space, Černý said1 in an interview:
I'm still enjoying it, it can really be better for some. Someone might enjoy going to places specifically 'devoted' to art more, but others prefer it outside, to be 'attacked' by art. I'm really the second type.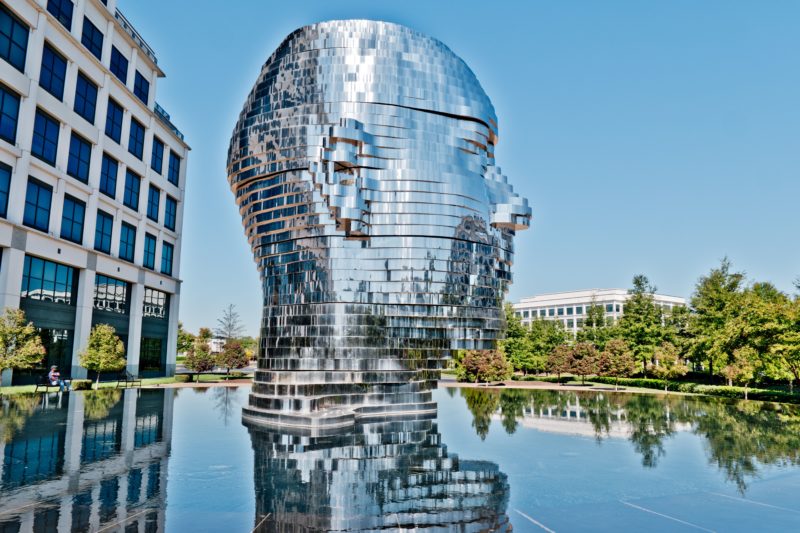 Location
Hours: 24/7
Address: 3701 Arco Corporate Dr, Charlotte, NC 28273, USA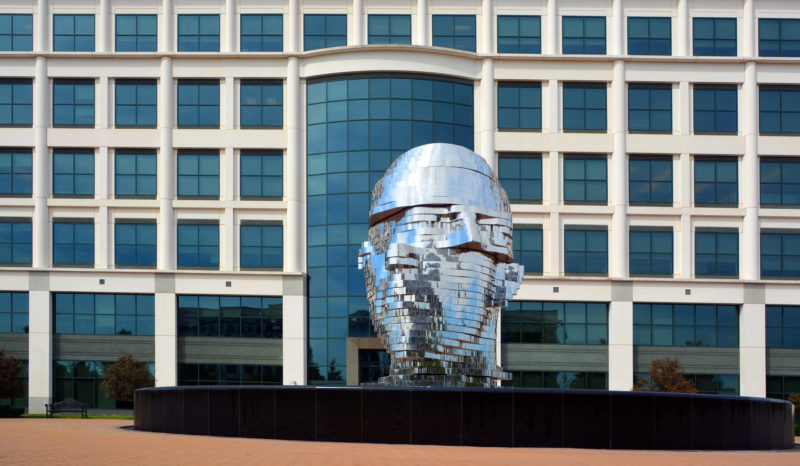 Live camera feed
About David Černý
Černý is a trained artist, having mastered his trade at the Academy of Applied Arts between 1988 and 1996. He also spent several years in Switzerland, where he furthered his education in Boswil and then in New York City at the MoMA PS1 Artists Residence.
He later participated in a study program at the Whitney Museum. Aside from producing thought-provoking masterpieces, Černý also regularly makes strange statements to spark debates regarding nationalism, communism, as well as Czech culture and society in general.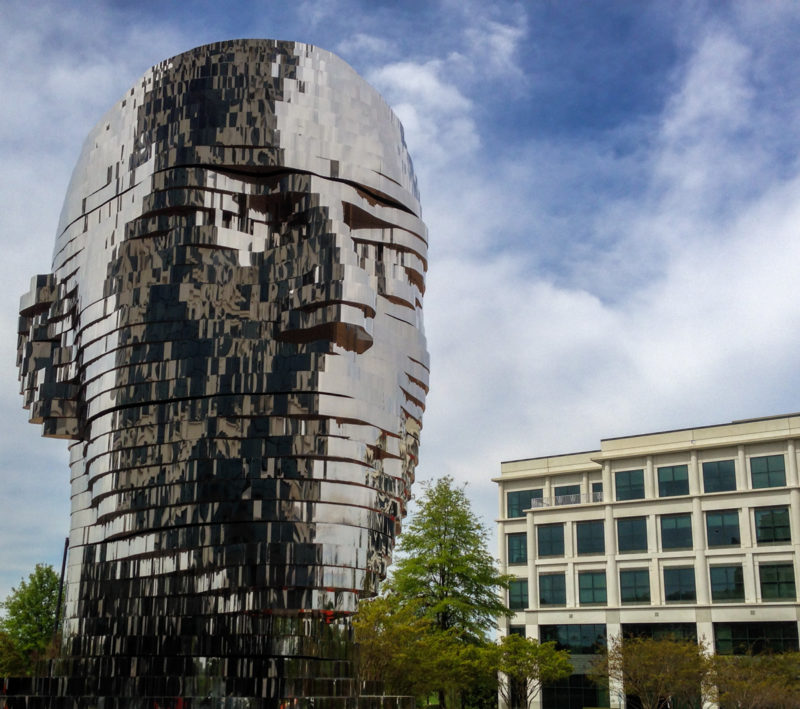 As one of the most celebrated artists of his generation, Černý is a recipient of some of the most prestigious awards in the Czech. For instance, in 2000, he received the most promising visual artist award for an artist aged 35 or younger during that year's Jindřich Chalupecký Award. He also received the Pollack Krasner Foundation grant from the US and has taken part in numerous global exhibitions and prestigious shows in Brussels, Berlin, London, and more.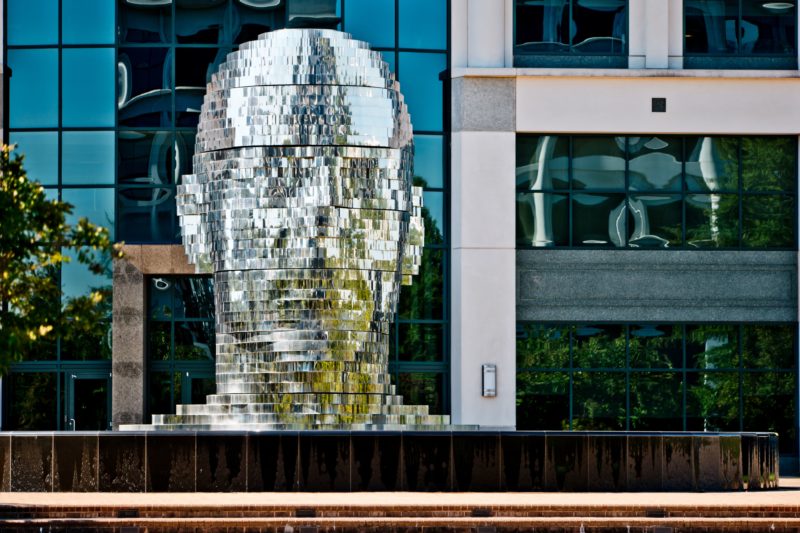 More by David Černý
Footnotes