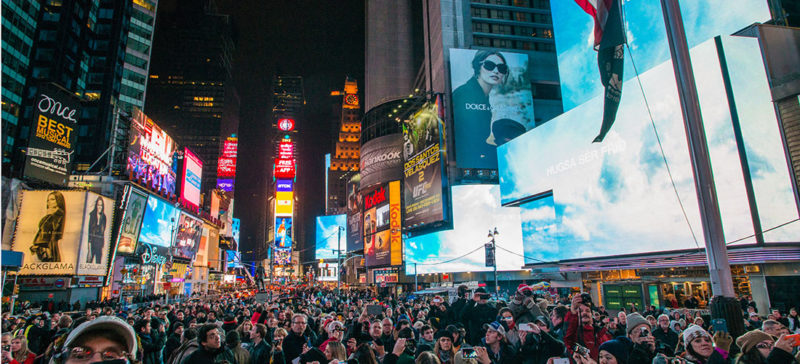 Imagine Peace
Until December 30, 2012, 15 giant electronic billboards at Times Square, New York, were transformed into Imagine Peace, a public art project by Yoko Ono. Her message of anti-violence was translated into 24 different languages, set over the tranquil imagery of a blue-sky background. The piece has been transformed into a site-specific multi-channel work. It spreads the message of peace across the monumental screens simultaneously, displayed hourly across American Eagle Times Square, MTV 44 ½ and Viacom North and South signs throughout one of the world's most famous places, also known as the Crossroads of the World.
Video: Imagine Peace at Times Square
yoko ono imagine peace times square
Different channels used for the artwork
Imagine Peace uses internet projects and presence, posters, badges, and many other media to communicate its message of peace to the global community. Located in a highly trafficked location, the installation tries to spread awareness and encourage the community to take responsibility and promote worldwide peace.
Video: Imagine Peace sing-a-long in Times Square
Yoko Ono's "Imagine Peace" sing-a-long in Times Square
About Yoko Ono
Yoko Ono (b. 1933, Tokyo) lives and works in New York. Ono is an influential artist who pushes the boundaries of art, film, music and theatre media. She received the prestigious Golden Lion Award for Lifetime Achievement at the 2009 Venice Biennale.
Past Imagine Peace projects include Imagine Peace for Pause at The Cosmopolitan Las Vegas and the Imagine Peace Tower in Reykjavik, Iceland (2007) for which the artist has collected over 1 million wishes over the past few years.
About Times Square Arts
Times Square Arts is a public art program that presents leading contemporary art and performances in multiple forms and media to more than 400,000 daily visitors to New York City's Times Square, making it one of the highest-profile public art programs in the United States. Since its inception, the program has featured works by a diverse group of more than four dozen prominent and emerging artists.
Photos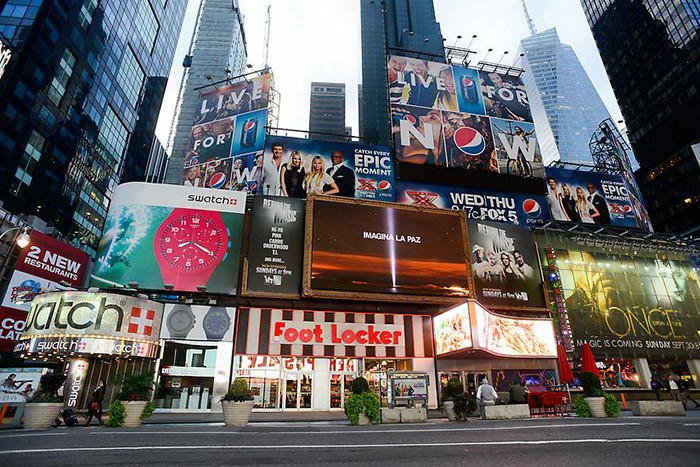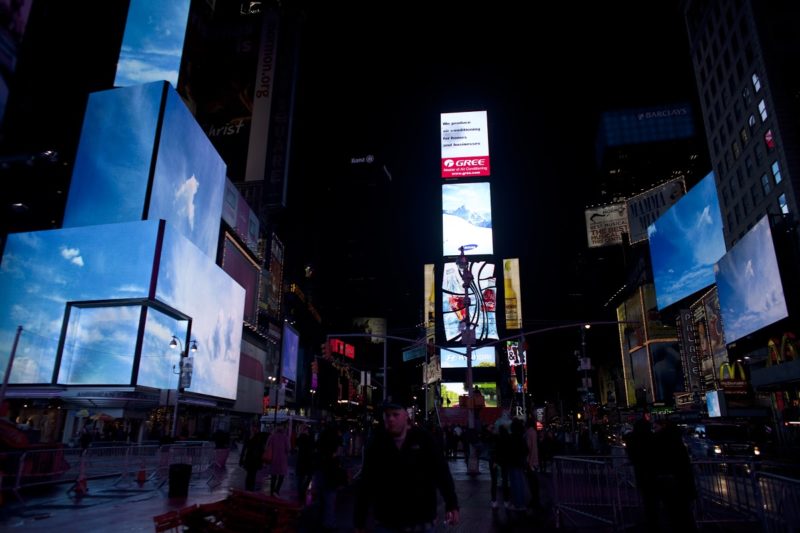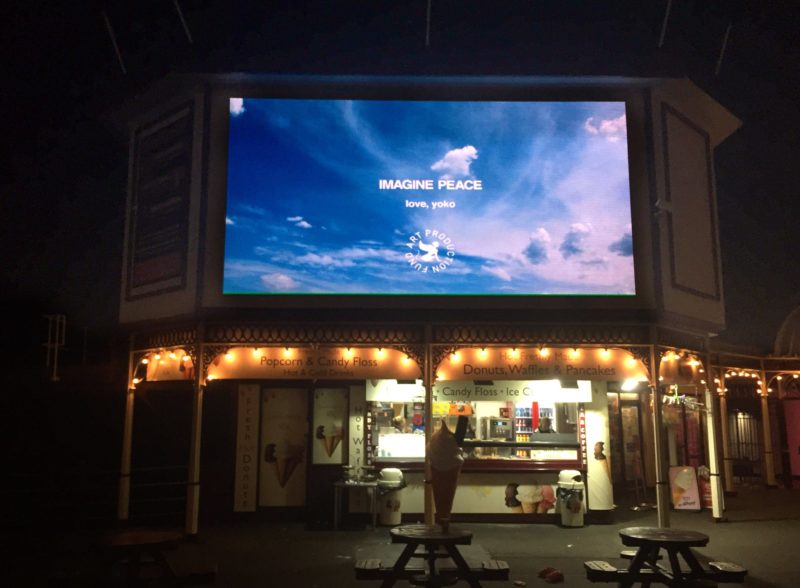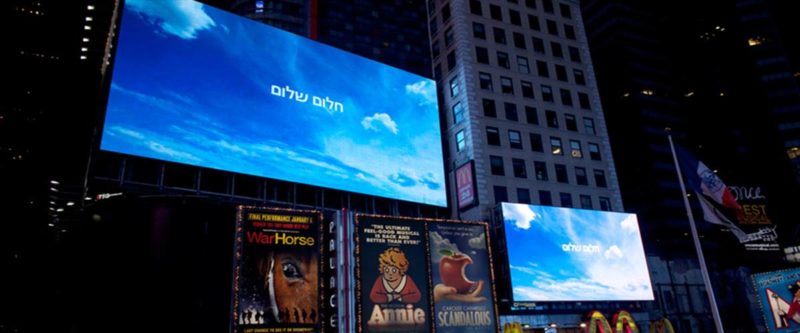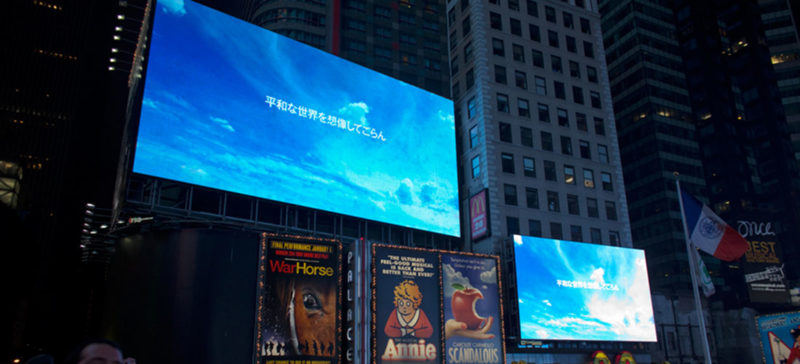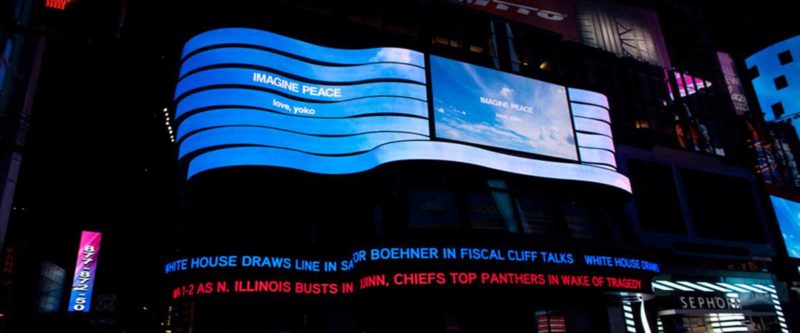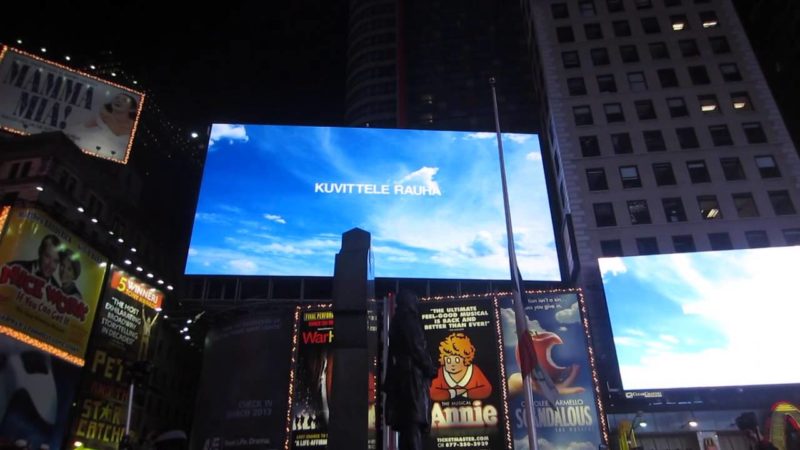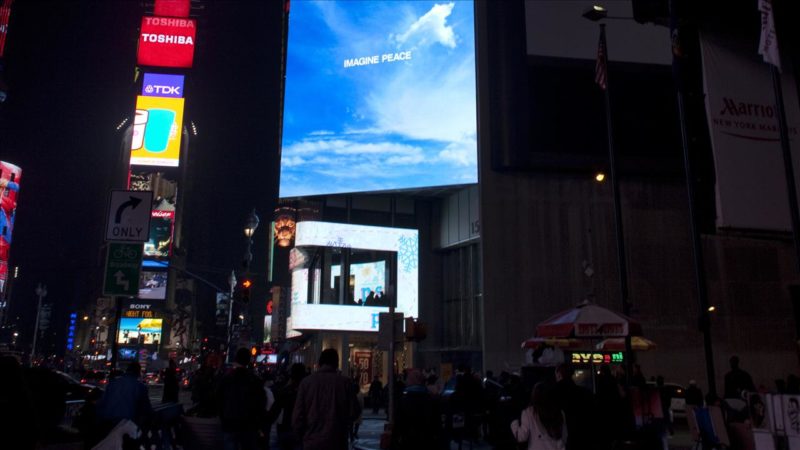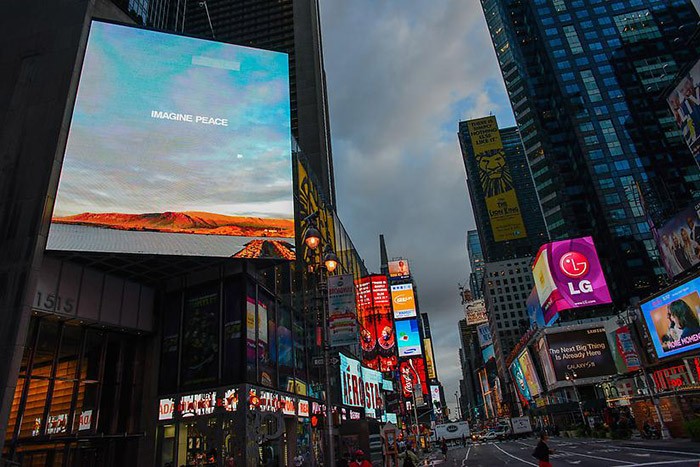 More by Yoko Ono