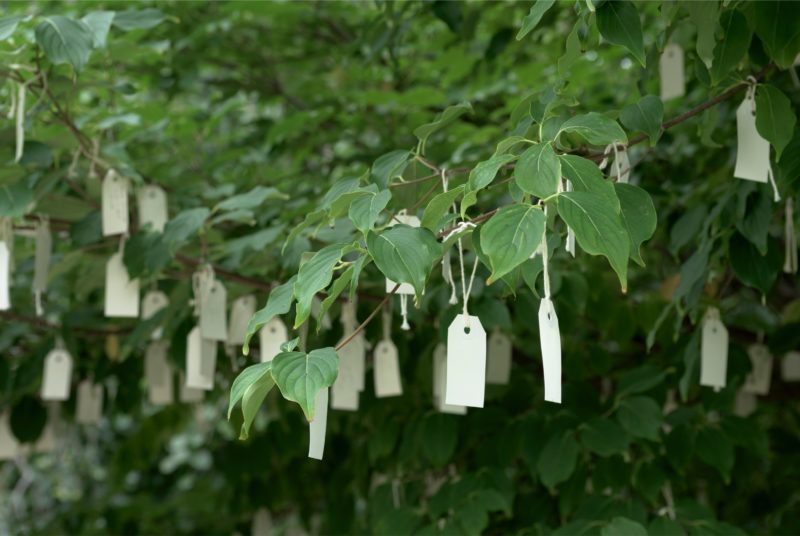 Introduction
Yoko Ono's Wish Tree project has been exhibited in some of the world's best museums including the Smithsonian's Hirshhorn Museum and Sculpture Garden. Yoko Ono, who wears many hats, including musician, artist and peace activist, invites visitors to write down their wishes and desires on small pieces of paper before attaching these written wishes on a branch on a wish tree.
More than one million contributions
Yoko had been collecting such wishes from individuals since 1996. Her collection has surpassed the one million mark. The wishes are sent from various corners of the world to the Imagine Peace Tower1 located in Reykjavík Iceland. The Imagine Peace Tower was established in 2007 to honor the memory of her late superstar husband, John Lennon.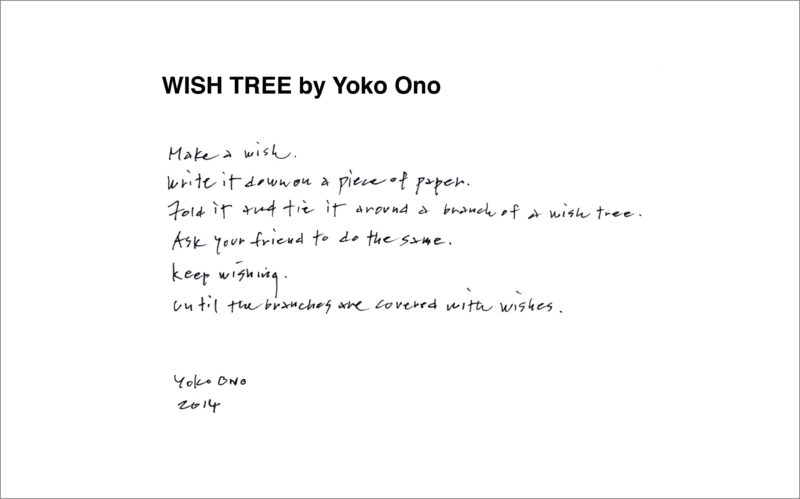 The role of the audience
The Wishing Tree is a collaborative project between Yoko Ono herself and the audience that takes part. The Wishing Tree was an open letter to individuals welcoming them to write down their wishes on small tags of paper before attaching them to a live tree. As a child in her Japanese childhood home, Yoko Ono would write down her wishes on pieces of paper that she would then attach to the branches of trees growing in the temple's courtyard.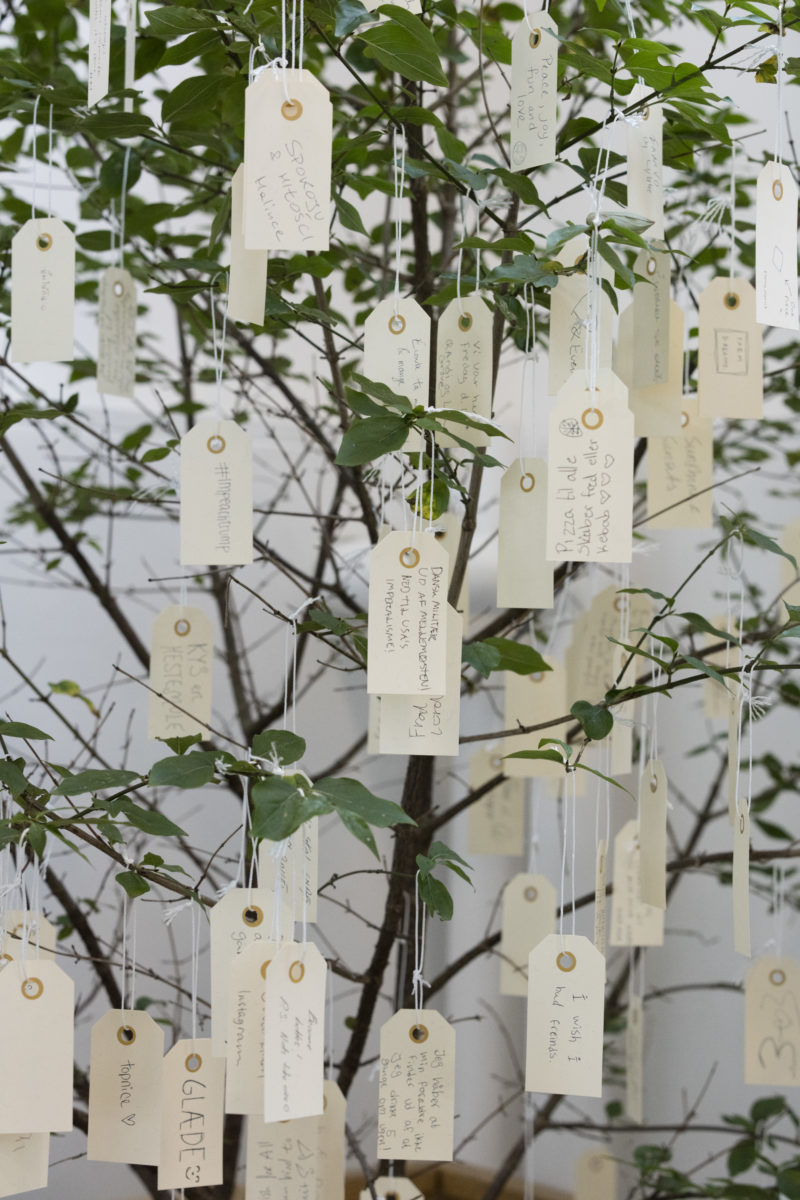 Wishes buried in a wishing well
As visitors would fill the various branches with wishes, the museum exhibiting the piece would collect the tagged wishes at the end of every show. These cards would be returned to the artists, where they would be buried unread in an actual wishing well situated somewhere on the grounds of the Imagine Peace Tower in Island.
Analysis
When Yoko Ono invites individuals to write down their wishes on a paper before tagging and tying it to the wishing tree, she highlights the similarities between individuals rather than highlighting their differences. Yoko Ono has been known to encourage individuals to tag their wishes using any tree, in any location in the world, with any assortment of people.
Conclusion
Tagging wishes on the Wishing Tree is a lot more authoritative and prevailing than doing so in a wishing well. The wishes on the Wishing Tree are left to hang for everyone to see and touch. Since anyone taking part has the ability to read all the other wishes that have been tagged on the Wishing Tree, the project bears a closeness and intimacy to it that connects each and every participant. Additionally, the Wishing Tree was created as a living monument that represents all the participant's dreams, large and small.
More by Yoko Ono
Footnotes