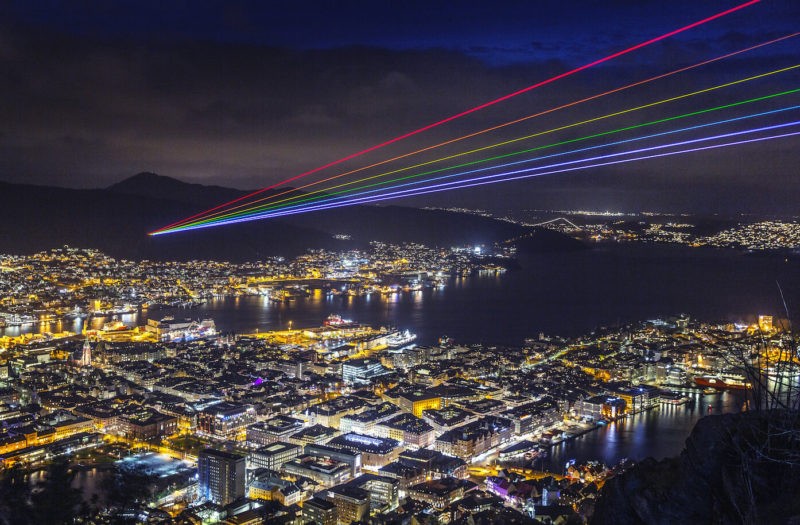 What was Global Rainbow?
Global Rainbow, After the Storm is a monumental outdoor laser installation by American artist Yvette Mattern, viewable to millions of New Yorkers. Organized in response to Hurricane Sandy, the artist projected seven beams of high power laser light over communities hit hard by the storm, originating on Manhattan's Lower West Side and spanning across Brooklyn toward the Rockaways.
What inspiread this work?
The installation aimed to symbolize hope and act as a call to action to support the communities devastated by the storm. The artwork illuminated the night sky and was visible for up to 35 miles. Despite its significant range, the lasers used a minimal amount of power, approximately the equivalent of two hairdryers. Global Rainbow has been presented throughout Europe and launched the London 2012 Cultural Olympiad in England and Northern Ireland.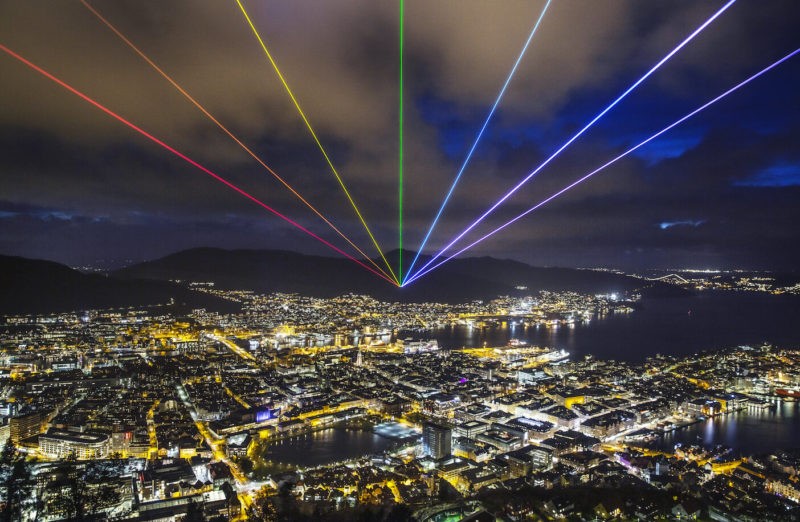 Video: Yvette Mattern about Global Rainbow
Global Rainbow Artist Yvette Mattern
Yvette Mattern talks about her magical GLOBAL RAINBOW
About Yvette Mattern
Yvette Mattern is a visual artist who lives between New York and Berlin. She holds a Master of Fine Arts degree from Columbia University's Film Division. Mattern works mainly with video and film, which she fuses with elements of performance, public, art and sculpture. Mattern's video Last Day of Magic was included at the 53rd Venice Biennale Official Satellite Program in 2009, and her work has also been exhibited at the Stenersen Museum, Oslo, Norway; Künstlerhaus Büchsenhausen, Innsbruck, Austria; and Freies Museum, Berlin.
Selected laser installations
Global Rainbow, New York City, 2009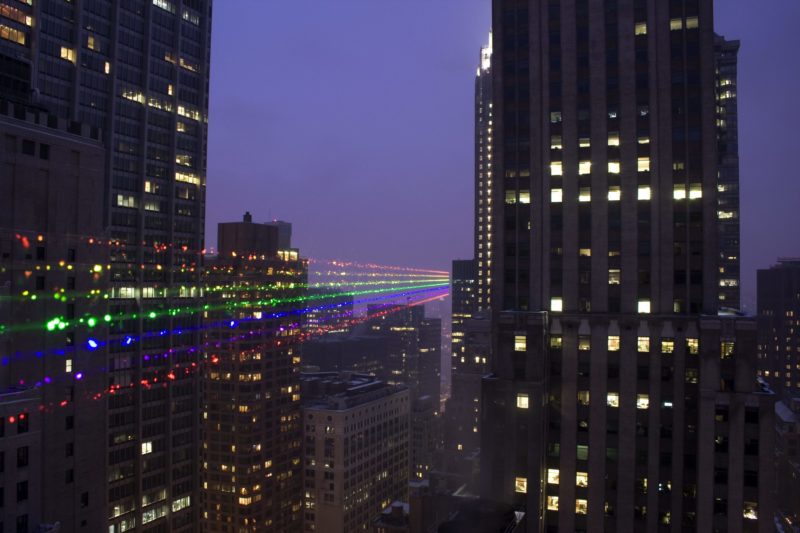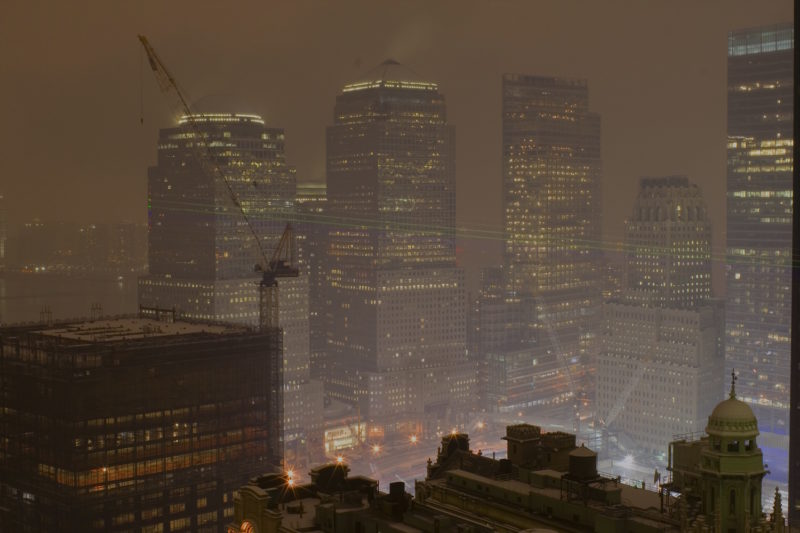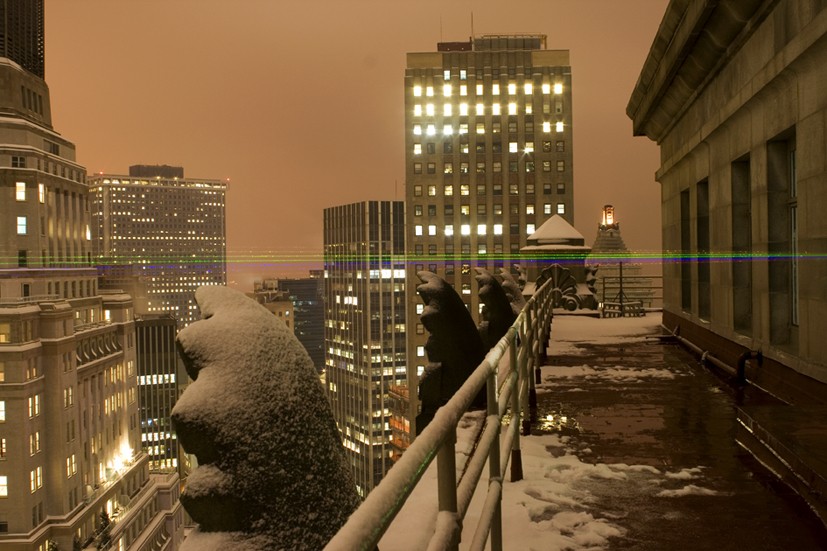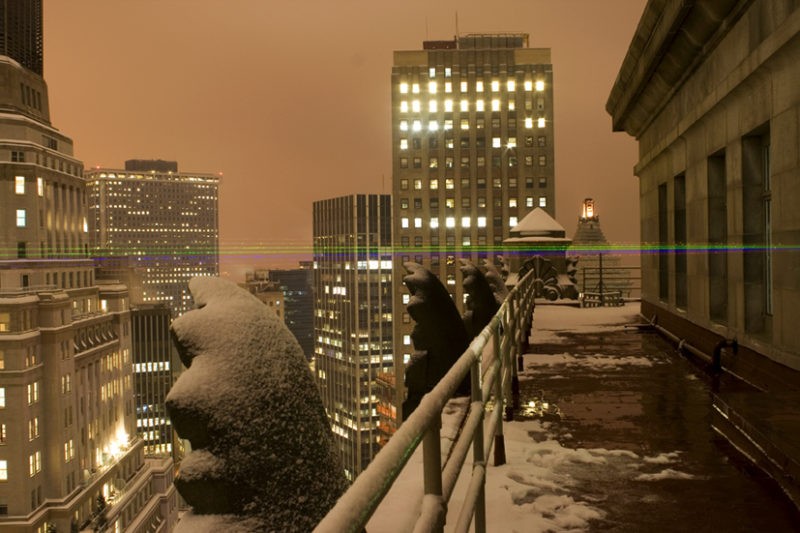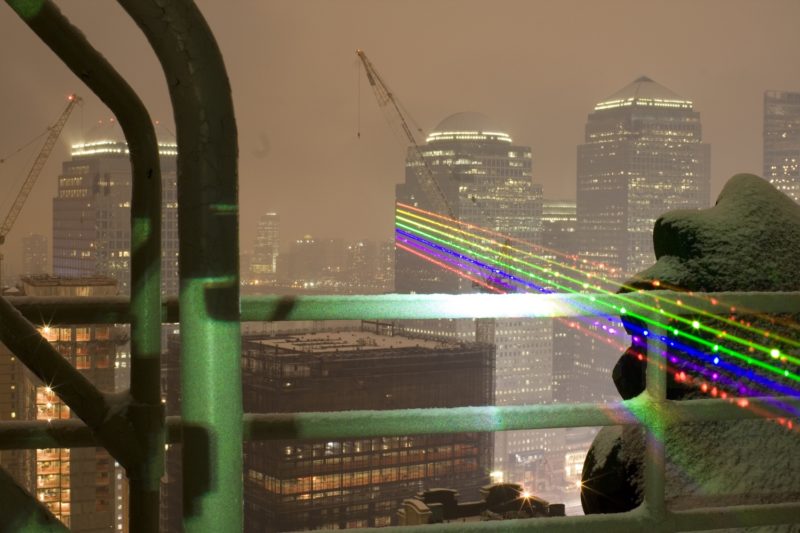 After the Storm, Standard Hotel, 2012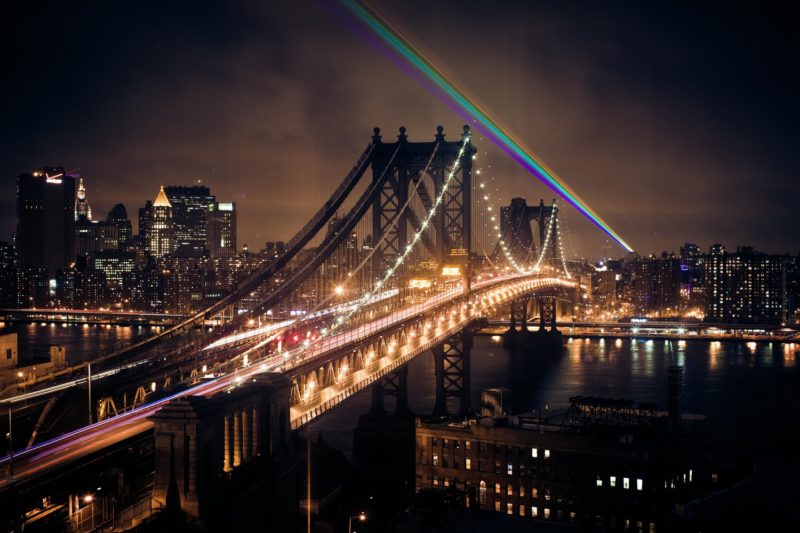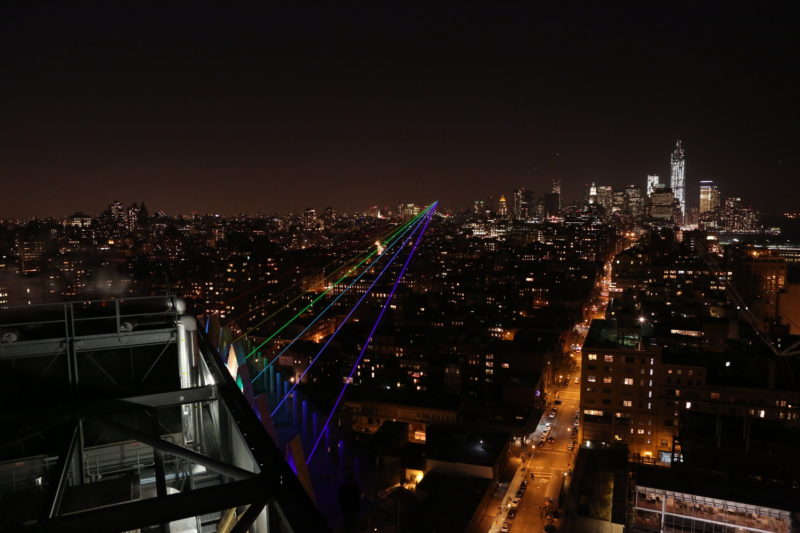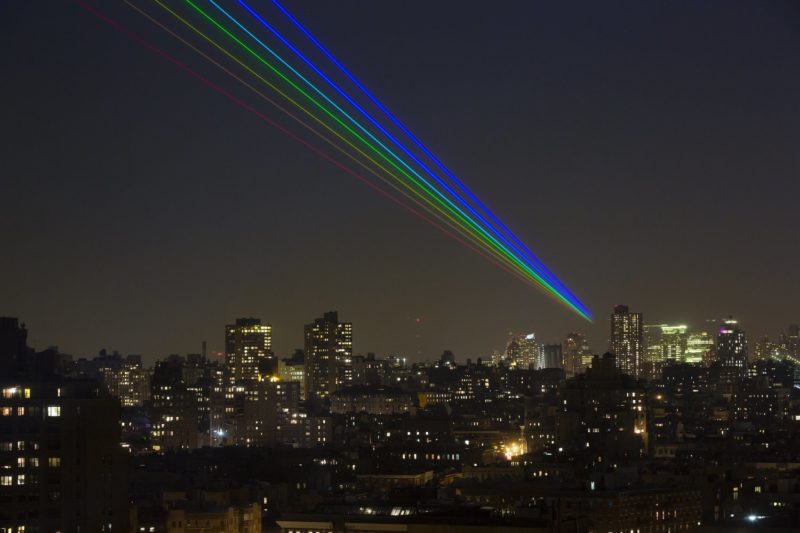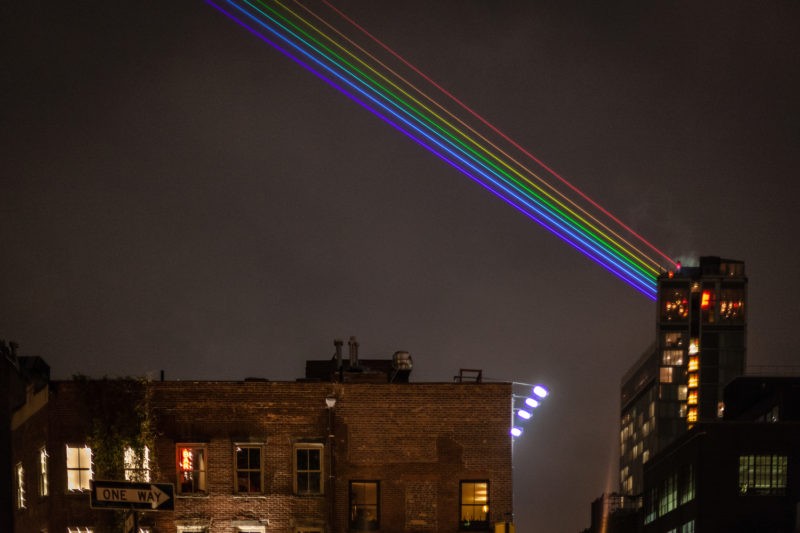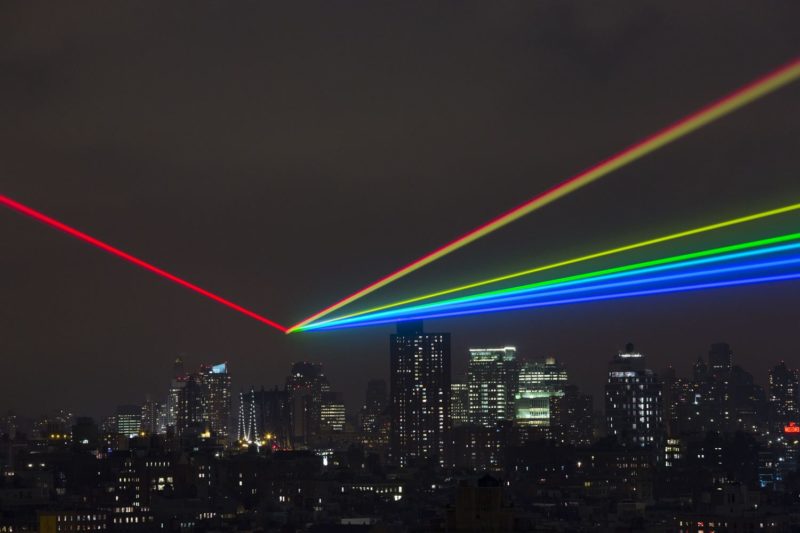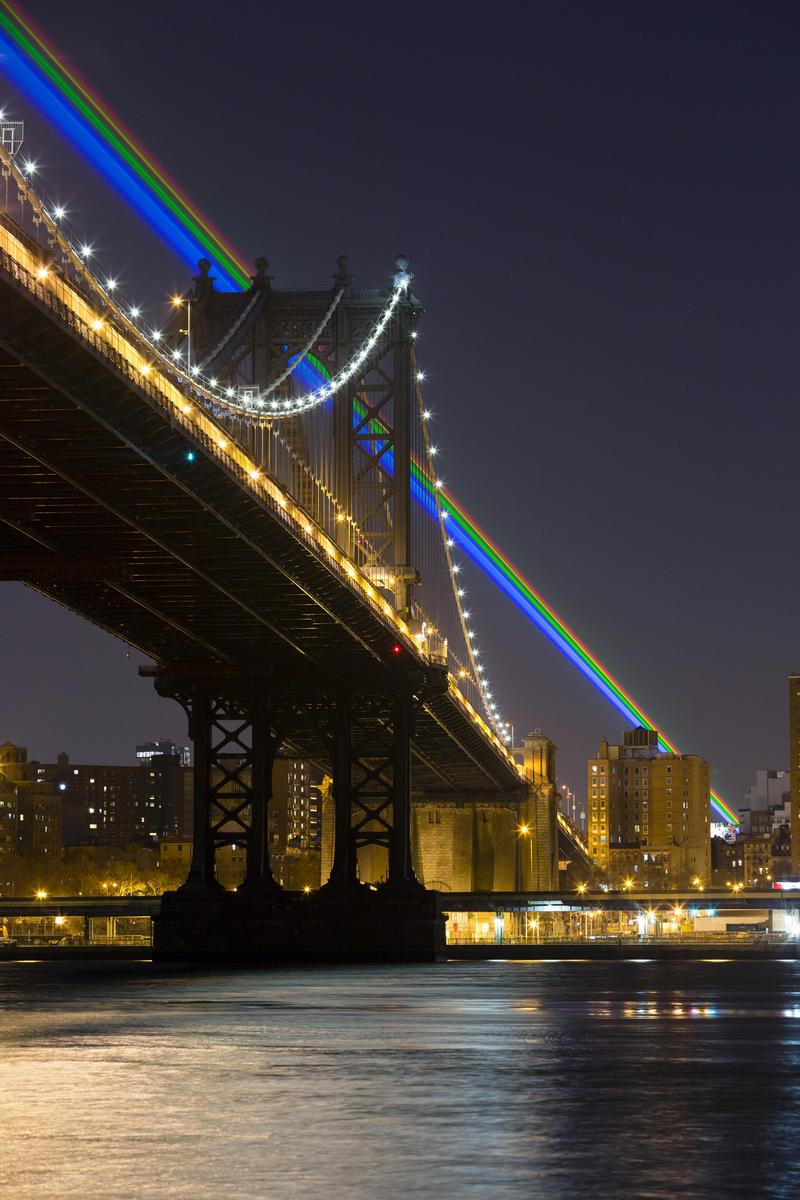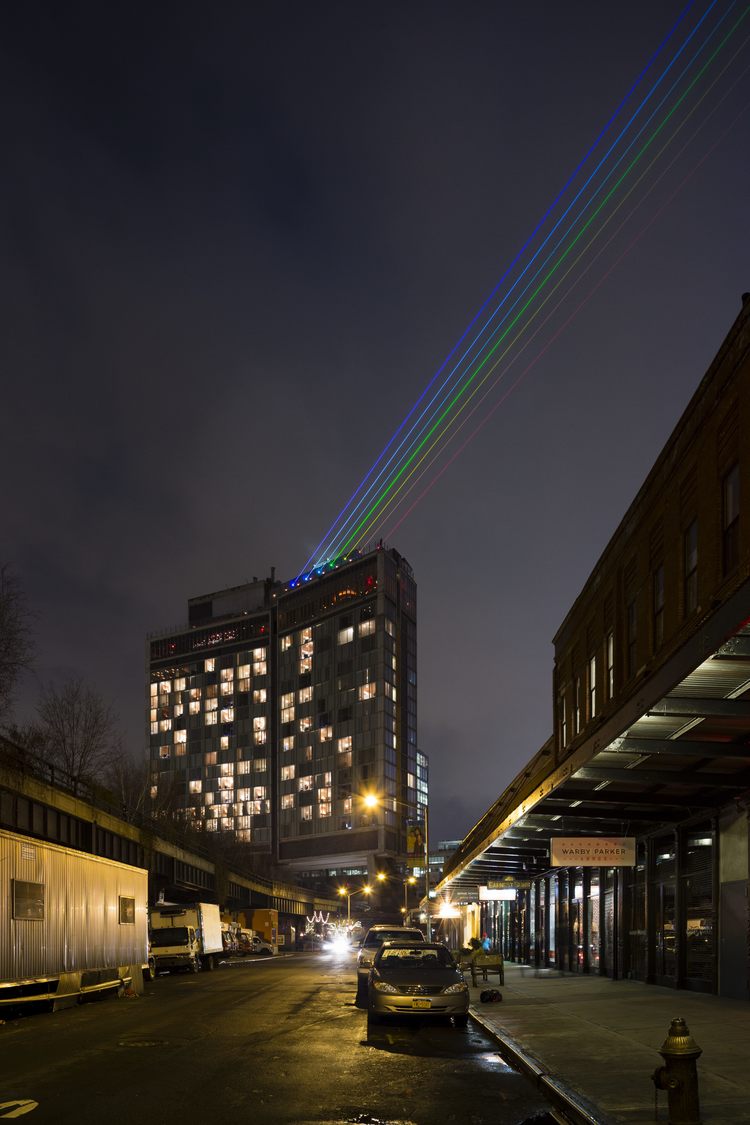 New Haven, 2013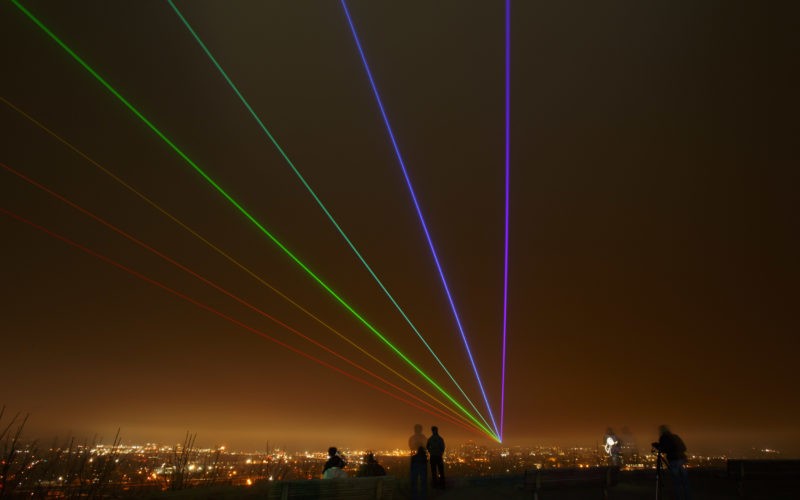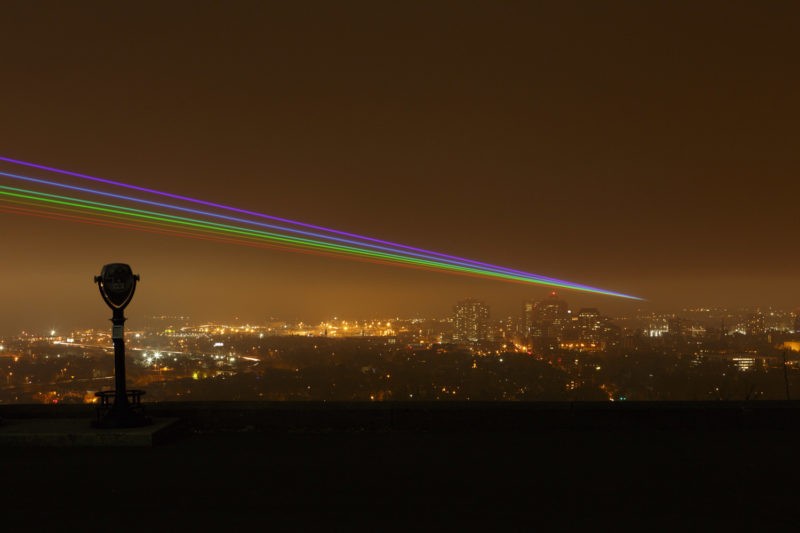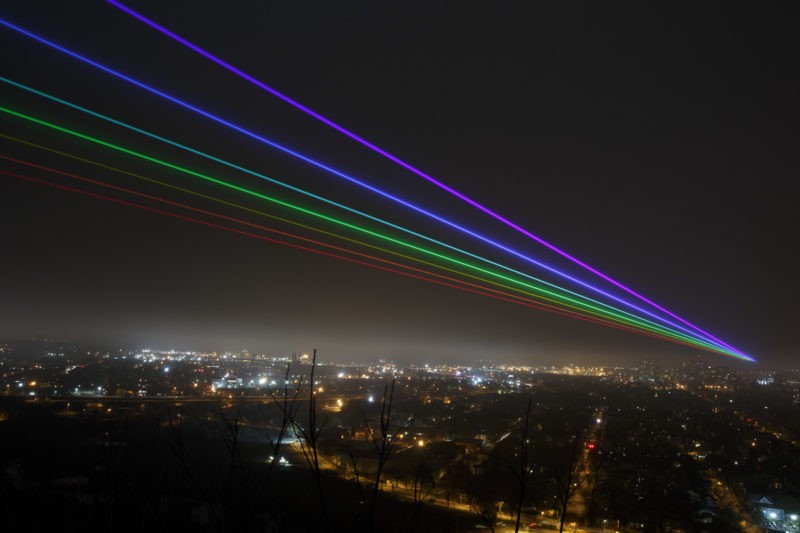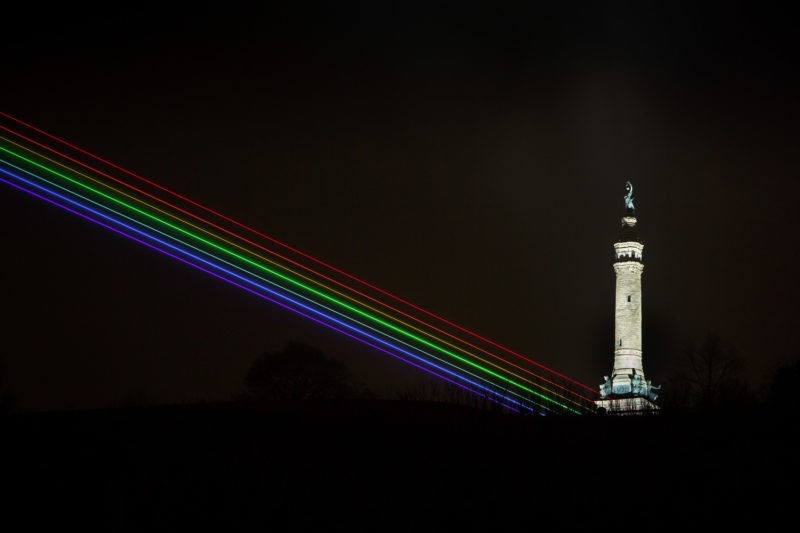 Global Rainbow, Scotiabank Nuit Blanche, 2014
Scotiabank Nuit Blanche 2014: Global Rainbow by Yvette Mattern
Aha! Festival, Cleveland 2014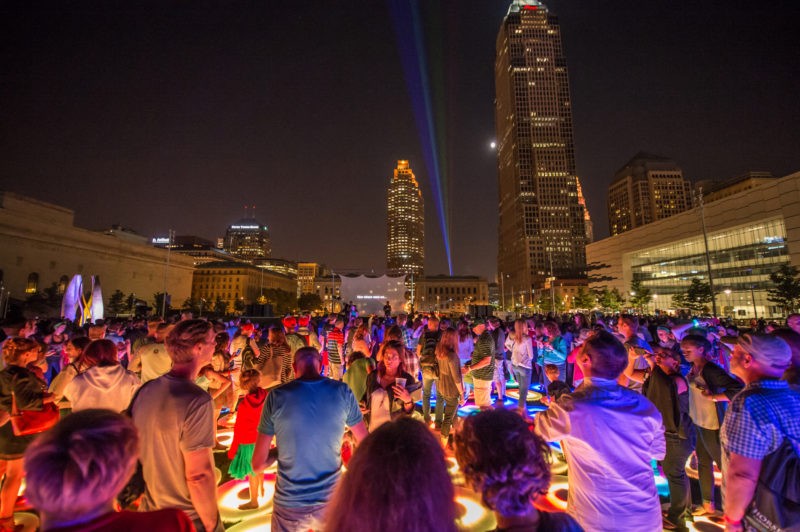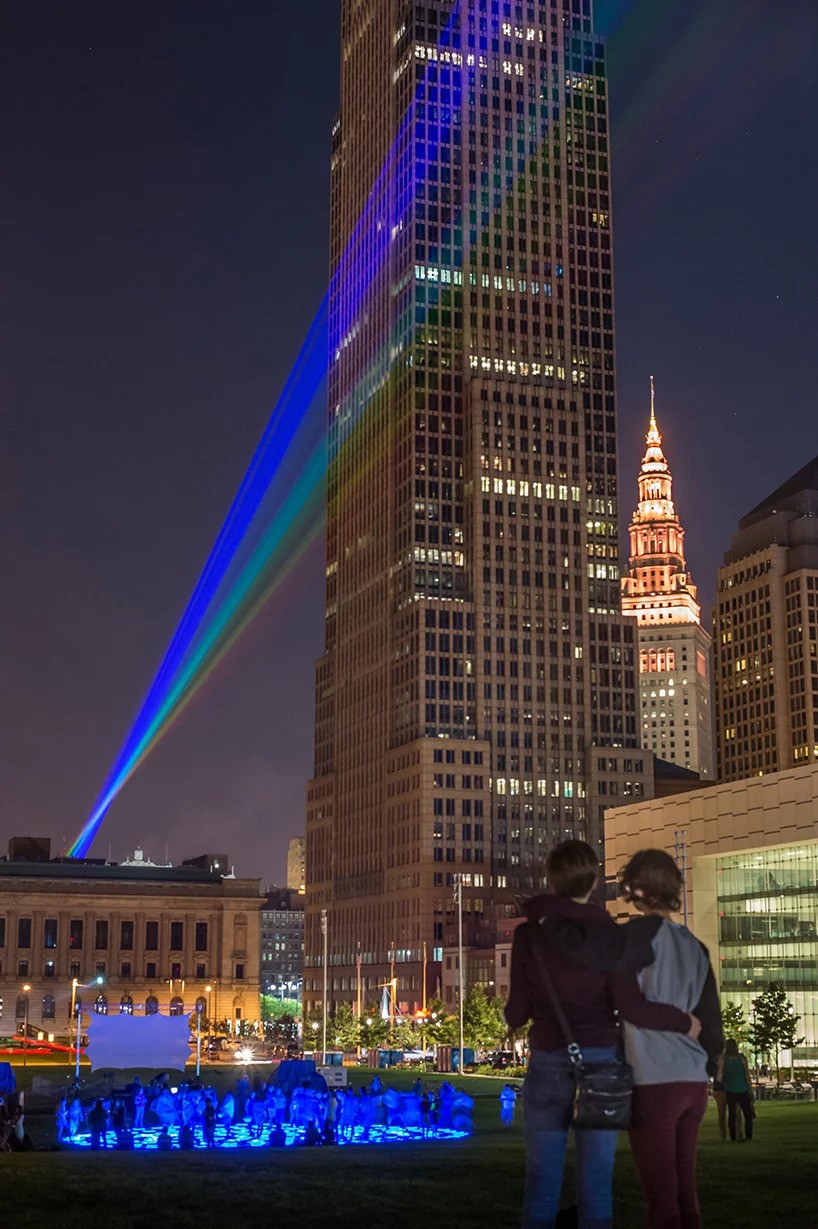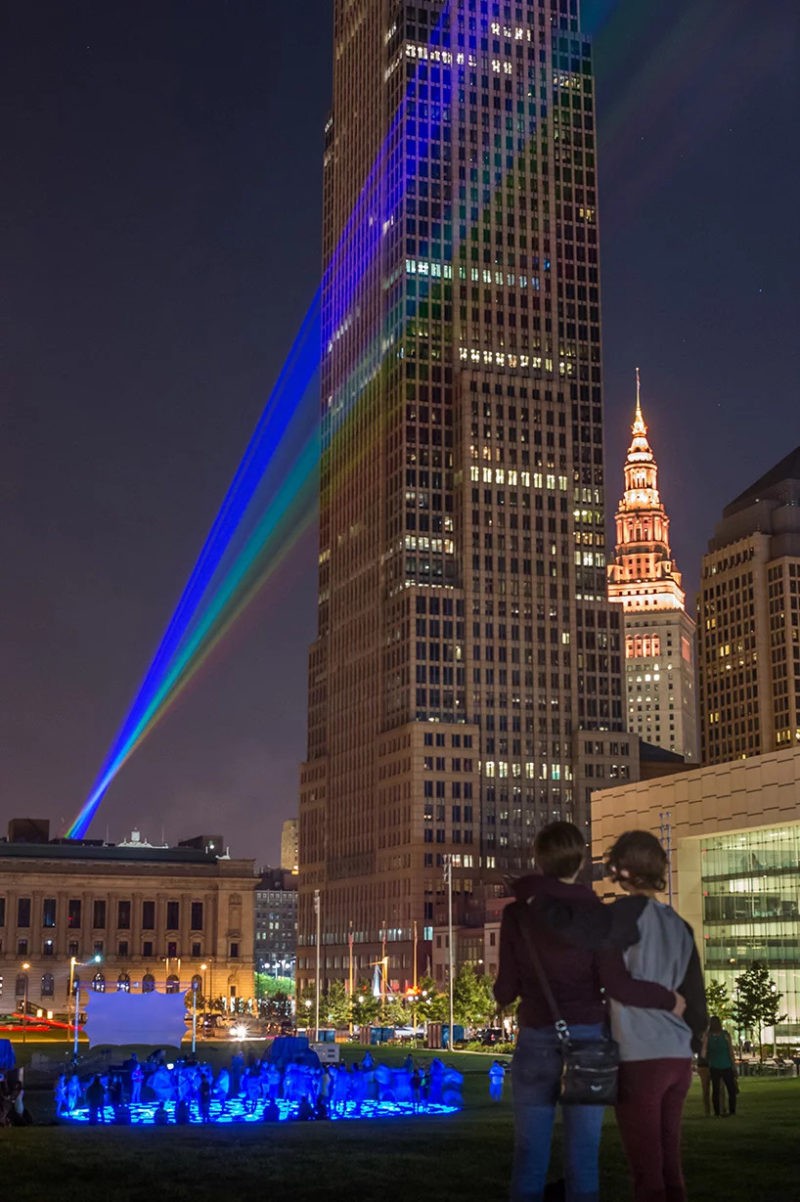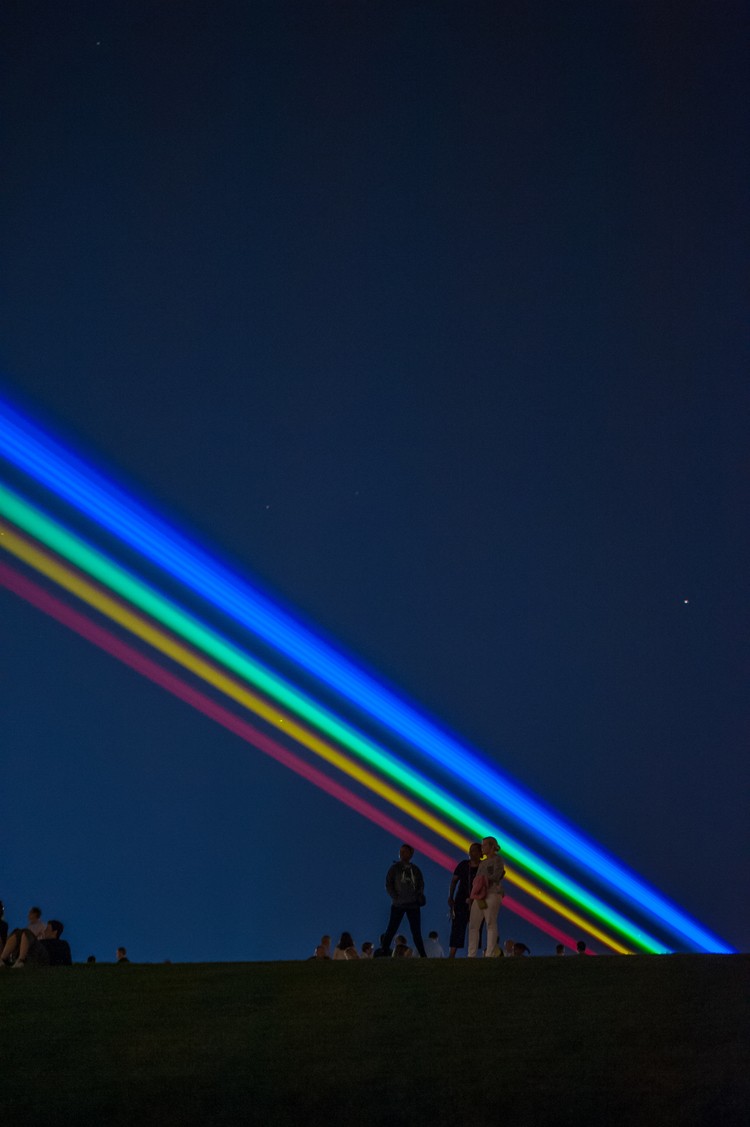 Marseille, France, 2018