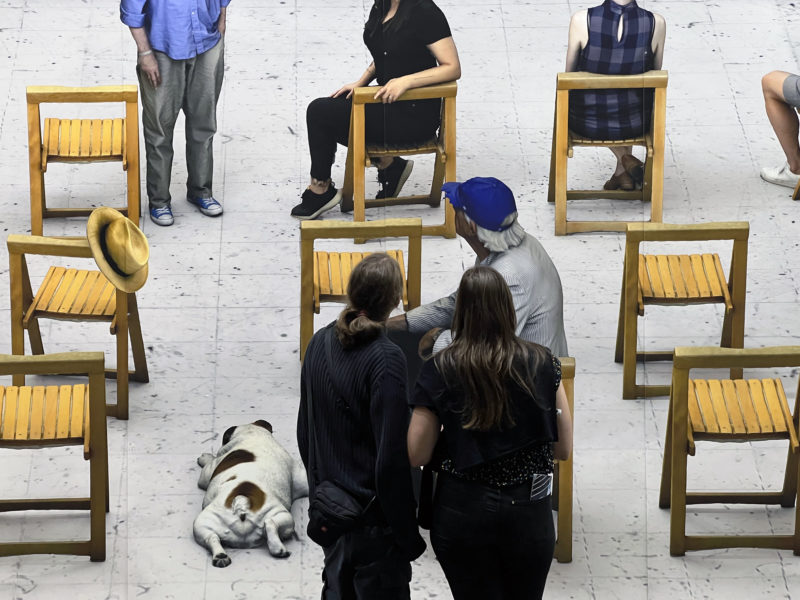 Introduction
The return of in-person exhibitions at Art Basel has echoed a huge sigh of relief across the art community. Its 2021 edition was originally slated for June but had to be put off until September to give countries across the globe more time to carry out their vaccination campaigns and lift travel restrictions.
With so much coverage in mainstream and social media, it's clear everyone's excited to see the 51st edition of Art Basel in full swing in Basel, Switzerland. Notwithstanding, it's actually the second in-person fair organized by Art Basel since the pandemic hit the world of art in 2020. The first fair to happen in person was held in May 2021 in Hong Kong, while the 2020 edition was convened exclusively online.
What is Art Basel Unlimited?
Perhaps the most talked-about segment of the fair is Art Basel Unlimited. This is the sector of Art Basel designed especially for large, museum-sized works that won't fit the traditional art fair booths. Art Basel Unlimited 2021 was curated by Giovanni Carmine and featured more than 60 artworks from a variety of artists from different countries.
Today, we will highlight ten crème de la crème works of Art Basel Unlimited 2021.
Artworks
Alighiero Boetti – Ononimo, 1973
Alighiero Boetti's magnanimous work originates from his eponymous five-part Ononimo series. Along with I sei sensi, Ononimo (1973) is perhaps the most prominent of his Biro series that he started creating in 1972.
It is made up of eleven panels of closely and laboriously hatched markings made using a biro (a ballpoint pen). The title, a wordplay on Italian words Omonimo (meaning homonymous) and Anonimo (meaning anonymous), is left bare as white background at the top.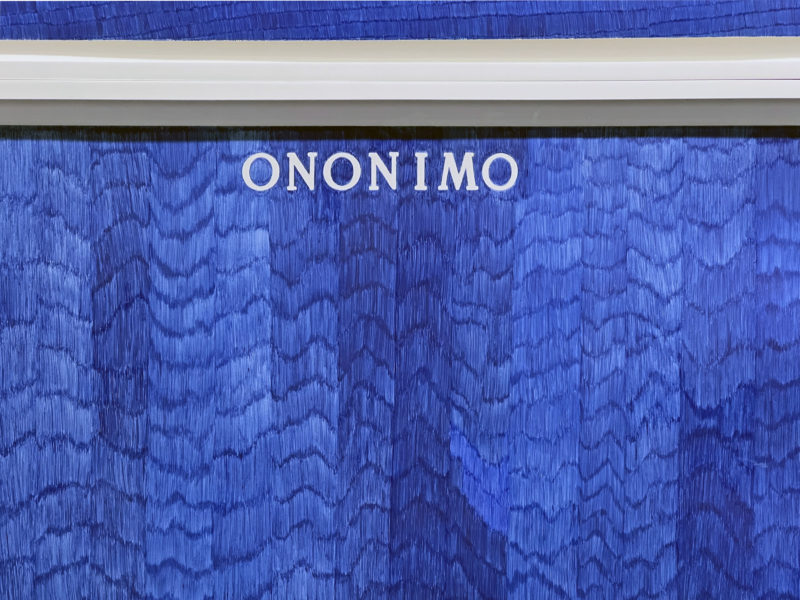 The work follows Boetti's deep-seated belief that the ideation of artwork is independent of the actual production. In fact, most of his works were physically created by a number of unnamed artisans. This collaborative project resulted in divine monochromatic works with bright, textural quality that reveals the best of Boetti's play on words.
Braco Dimitrijević – Sailing to Post History, 2019
Braco Dimitrijević's oeuvre is mostly based on his "post-history" theme seen from a critical point of view. He thought out the notion of "Post History" in his dissertation Tractatus Post Historicus, which was originally published in 1976.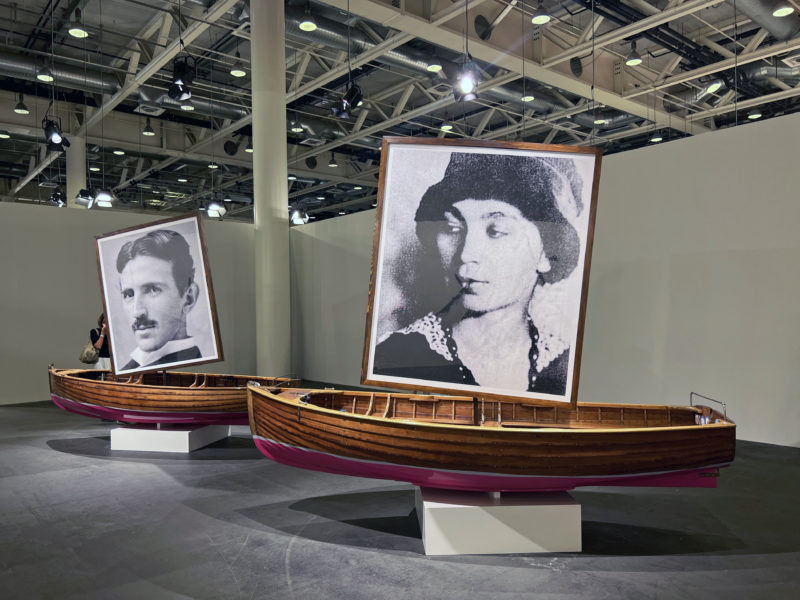 Dimitrijević's Sailing to Post History comprises two boats that display dual-faced black-and-white portraits of Natalia Gončarova, Kazimir Malevič, Amedeo Modigliani, Nikola Tesla, and other brilliant minds as their sails.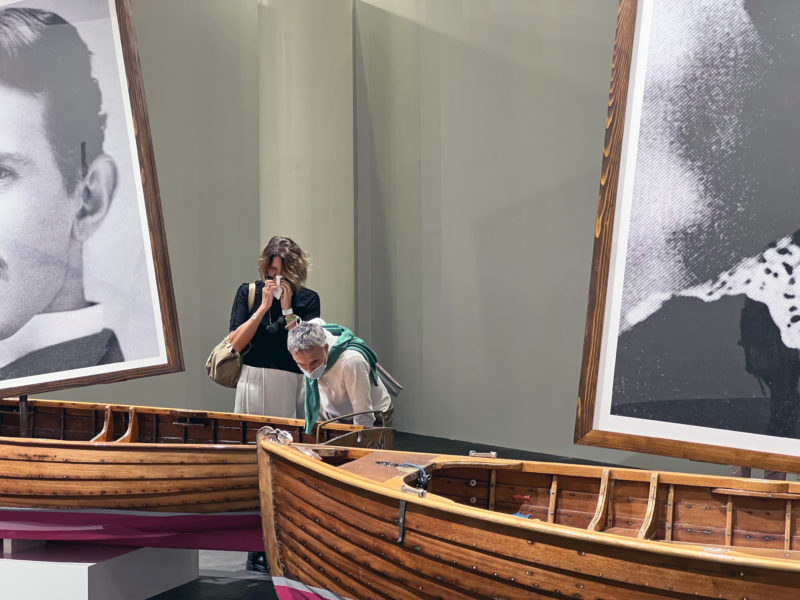 In essence, the oeuvre pays homage to these intellectuals and artists who didn't receive much-deserved recognition, respect, and accolades during their active time. Even more interesting, these are historical icons that carry a special meaning for Dimitrijević, casting doubt in presumptive aesthetic and ethical criteria.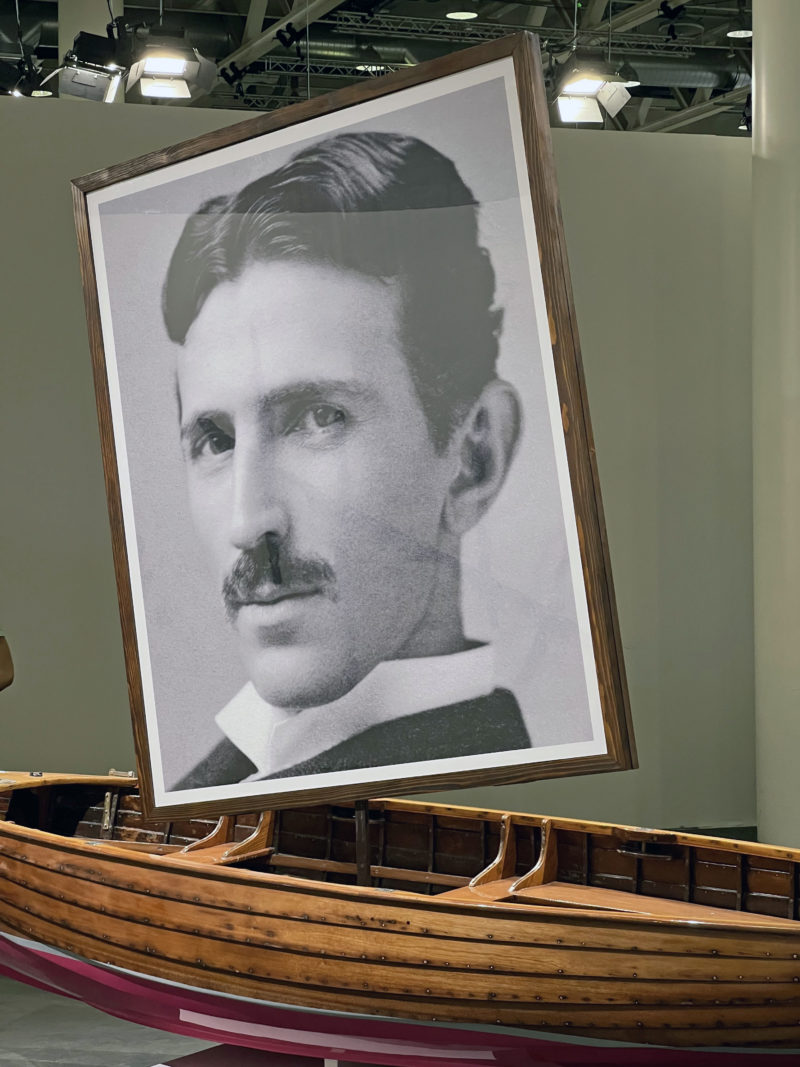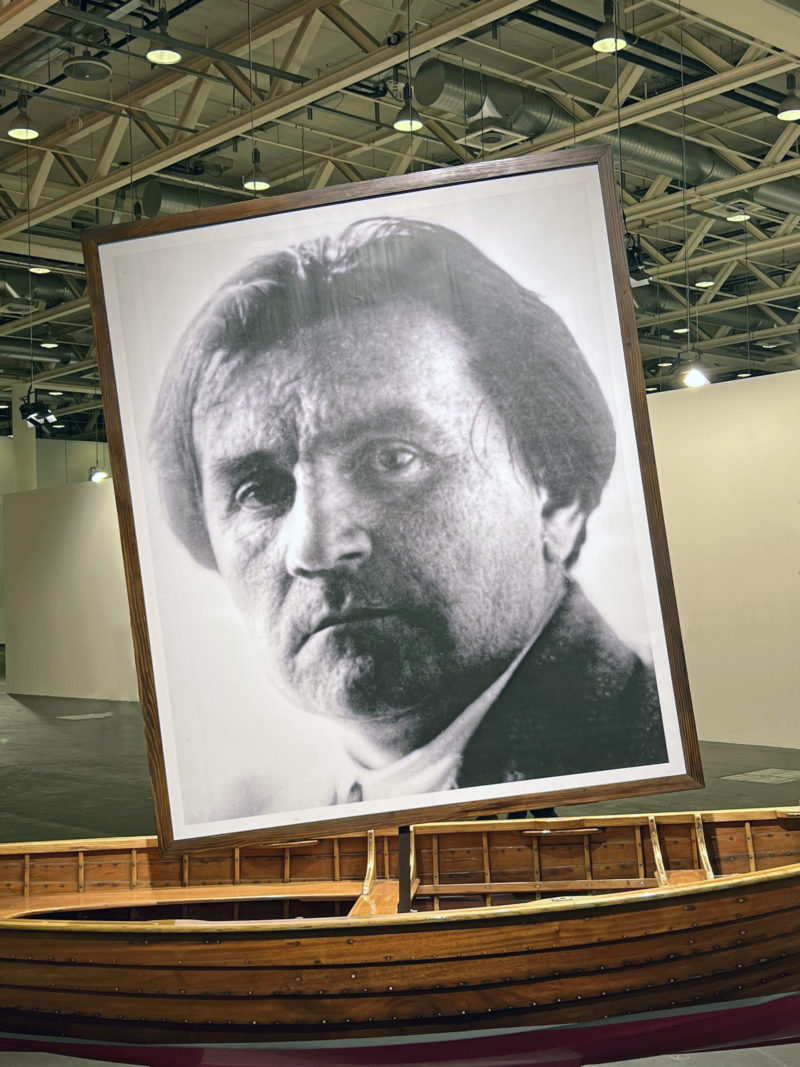 Dan Flavin – untitled, 1974
One of the most famous Op and minimalism artists, Dan Flavin, is one to rethink and redefine space through ingenious art. This untitled work featured at Unlimited is exemplary of his early installation art featuring serial and modular structures.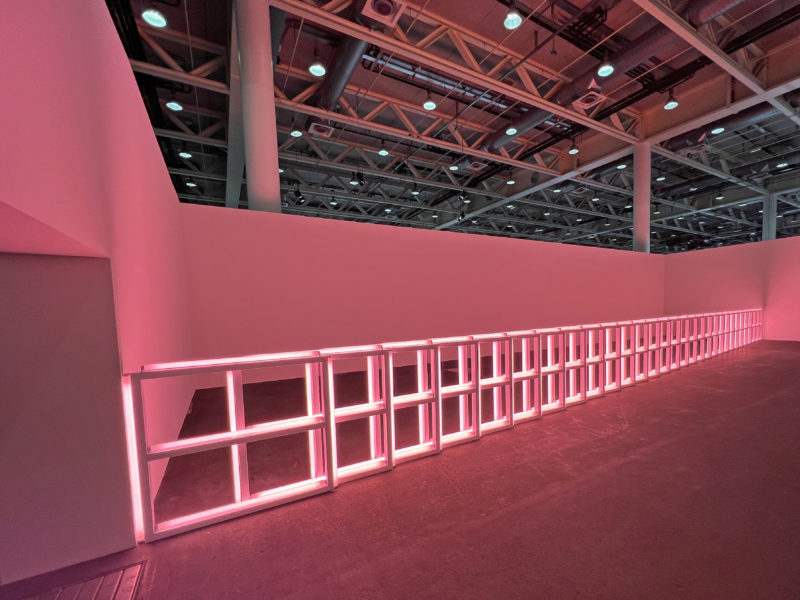 In this installation, Flavin created barriers in different colors, structures, and heights, paying homage to his love for conceptual and minimal art movements of the 1960s-1970s.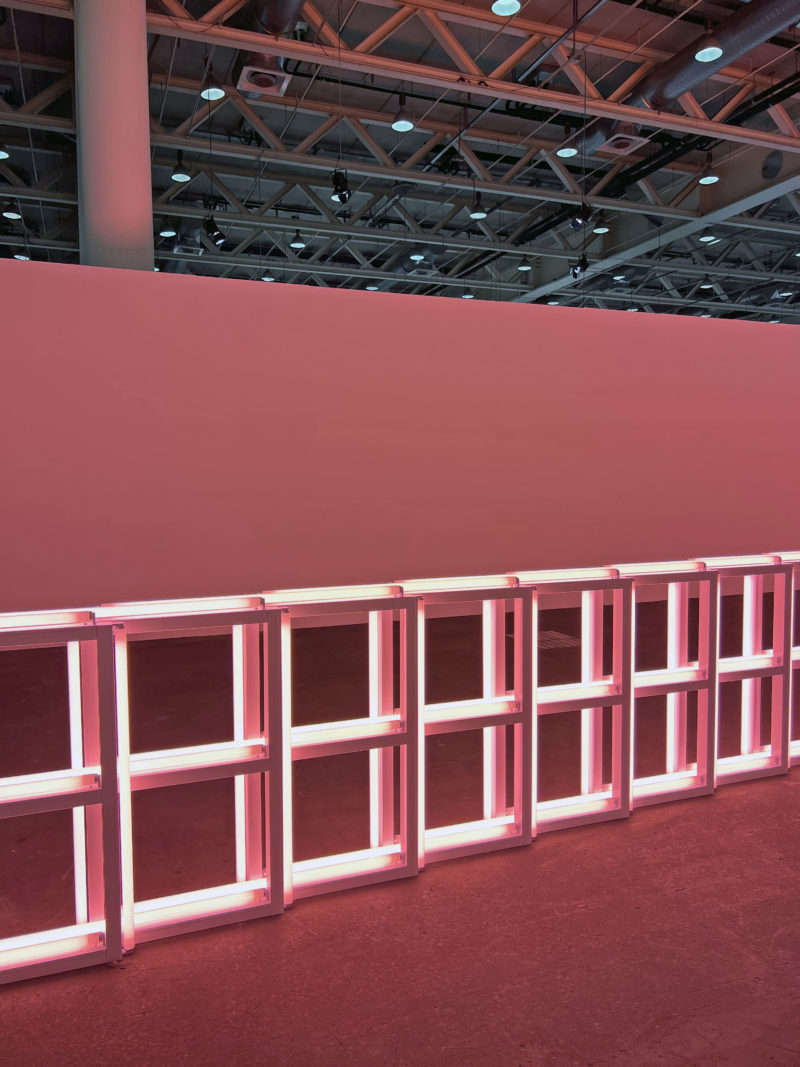 untitled floods the exhibition space with pink light, allowing the installation to engulf the entire room and interrupt the adjacent architecture. The other identical barriers exhibited in 1975 were in green, yellow, and blue, respectively.
David Hockney – Pictures at an Exhibition, 2018/2021
In his long, colorful, and eventful career, David Hockney has not been one to shy away from embracing nascent technologies with the goal of extending the perspective, spatial, and temporal capabilities of his artwork.
He's utilized image-detailing and altering tools like Photoshop, as well as new and old photography widgets, ranging from the Polaroid camera to the latest iPad, in a bid to enhance the visual appeal.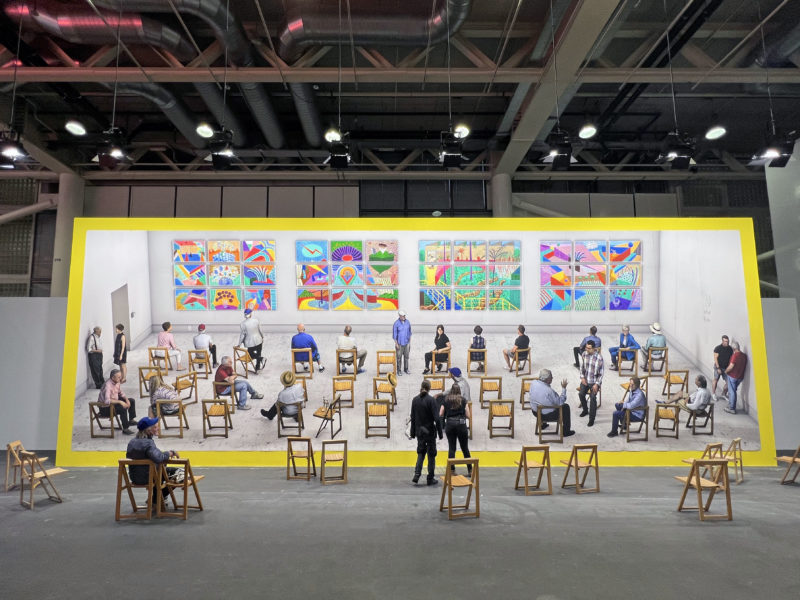 More recently, he used a combination of modeling software and 3-D photography to develop 'photographic drawing' like never before.
Pictures at an Exhibition is the first example of such work to be rendered in life-size.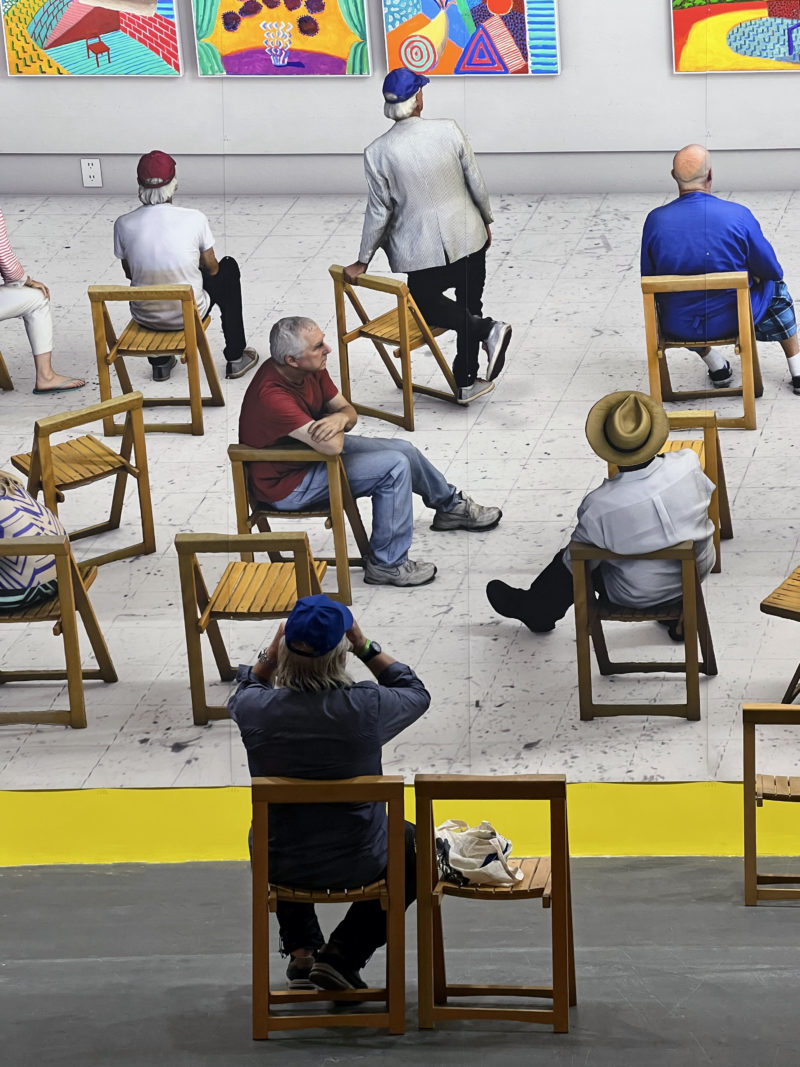 The work doesn't conform to the traditional pictorial narrative and space, making it a meditation on the passage of time and the action of viewing art. It communicates three-dimensional time and space upon a planar picture field.
Elmgreen & Dragset – The Outsiders, 2020
Presented by Pace Gallery, The Outsiders is one of the most conversational pieces at Art Basel Unlimited 2021. It's a sculptural installation tucked right outside the entrance of the Unlimited.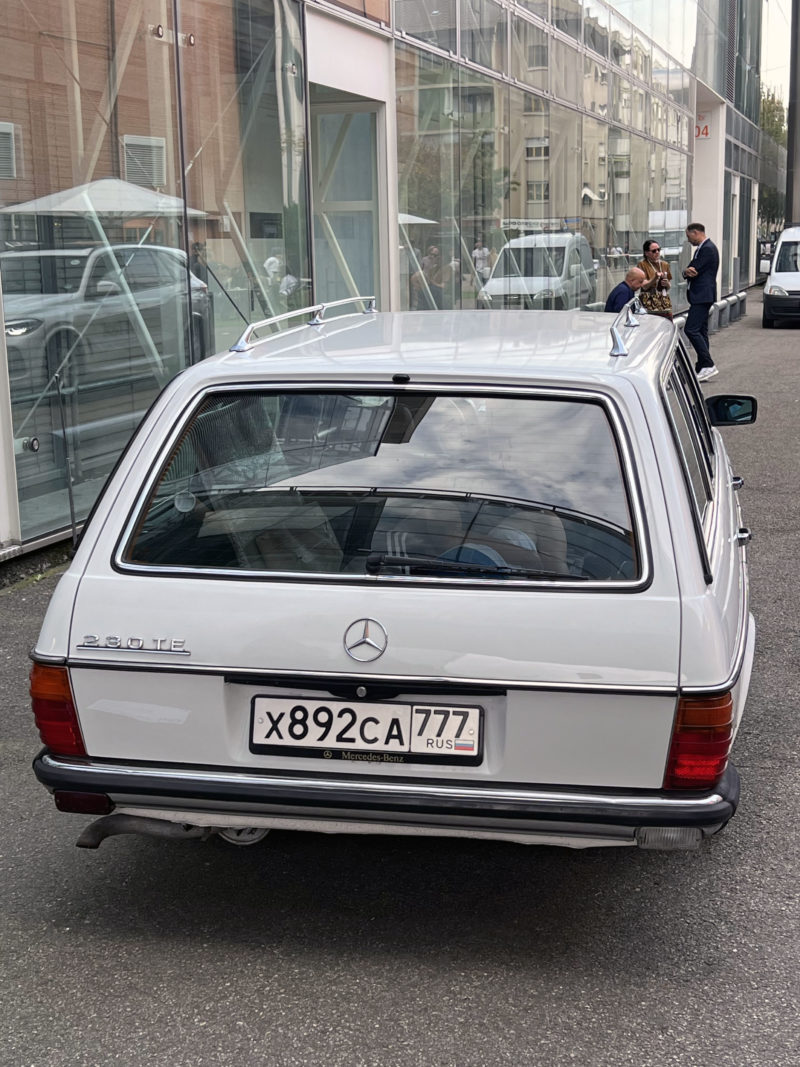 The artwork of the Danish and Norwegian artist duo of Elmgreen and Dragset comprises a vintage Russian-plated Mercedes Benz with super-realistic figures of two men cuddling intimately inside the ride.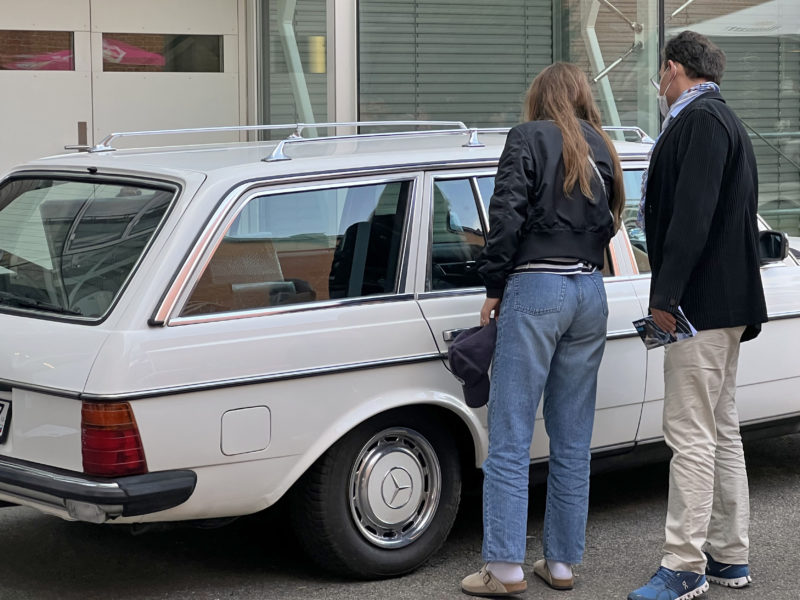 The installation is surrounded by magazines, snacks, and artworks wrapped in bubble wrapping material. Like most of the Scandinavian duo's work, The Outsiders borrows a big leaf from the elements of social and cultural critique.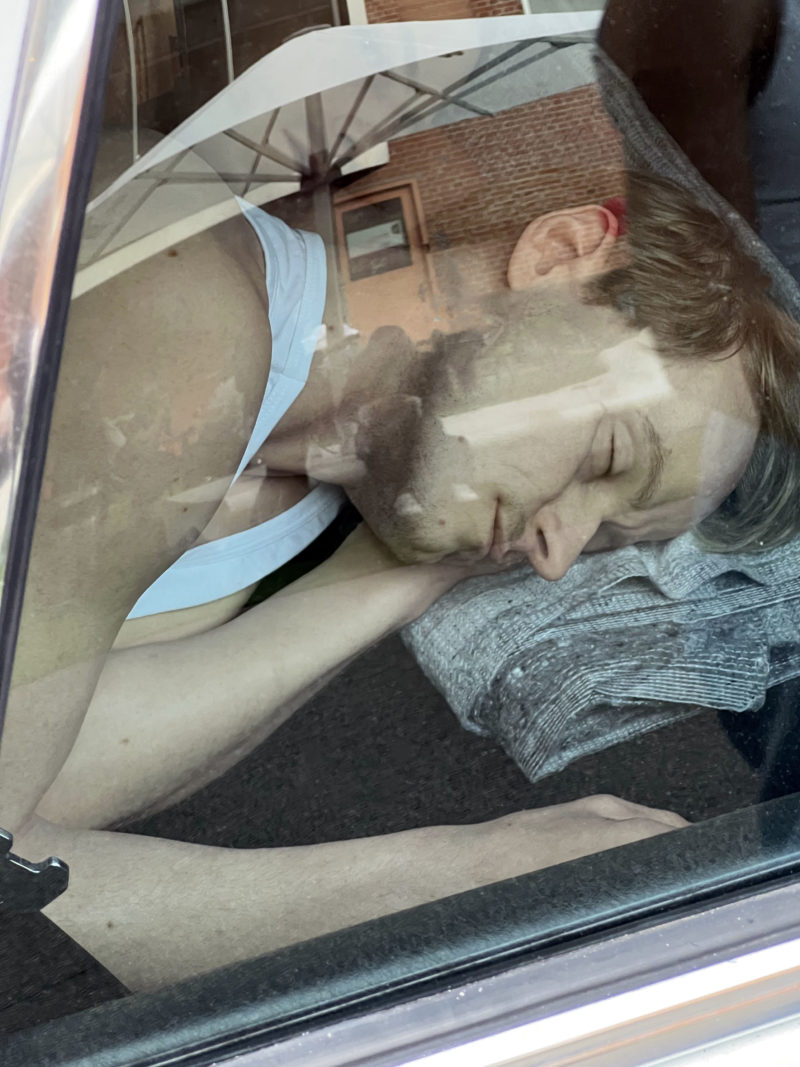 It looks to challenge the structures and traditions of the world of art. More importantly, the installation speaks to the themes of teamwork, love, and hours that go into putting together wow-inspiring art.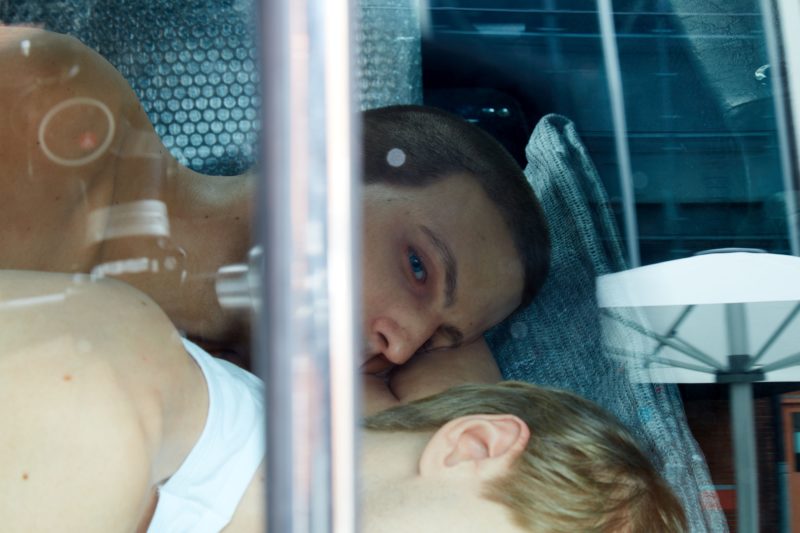 Ha Chong-Hyun – Conjunction 18-201 & Conjunction 18-202, 2018
Comprising four large-scale paintings, Conjunction 18-201 & Conjunction 18-202 is a culmination of Ha Chong-Hyun's highly topical Conjunction series. The work displays his classic 'smoking the paint' and backpressure techniques.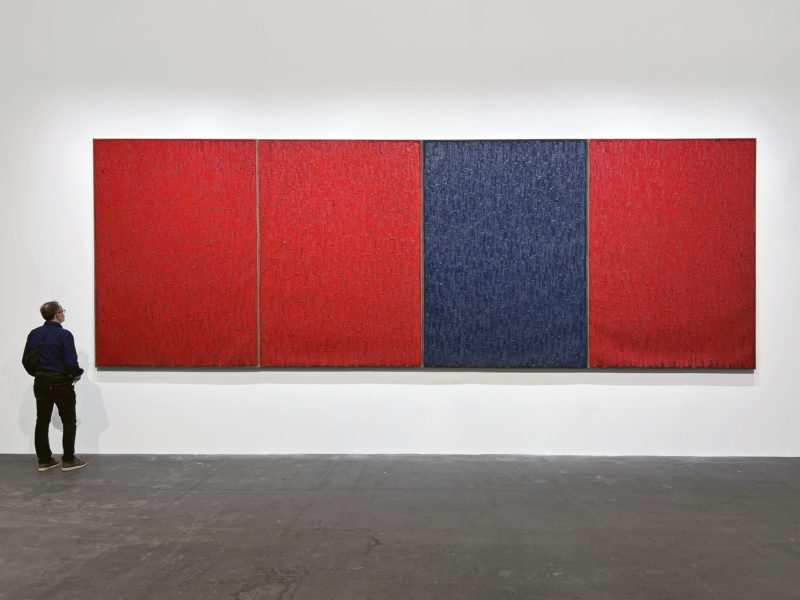 The presentation demonstrates the artist's critical role when it came to rethinking and reimagining painting in rebellion against pre-existing methodologies. Ha Chong-Hyun spent many hours in the studio, turning ordinary burlap into a mesmerizing work of art. Although redefined, his painting technique could be likened to the meditative works of Neha Vedpathak.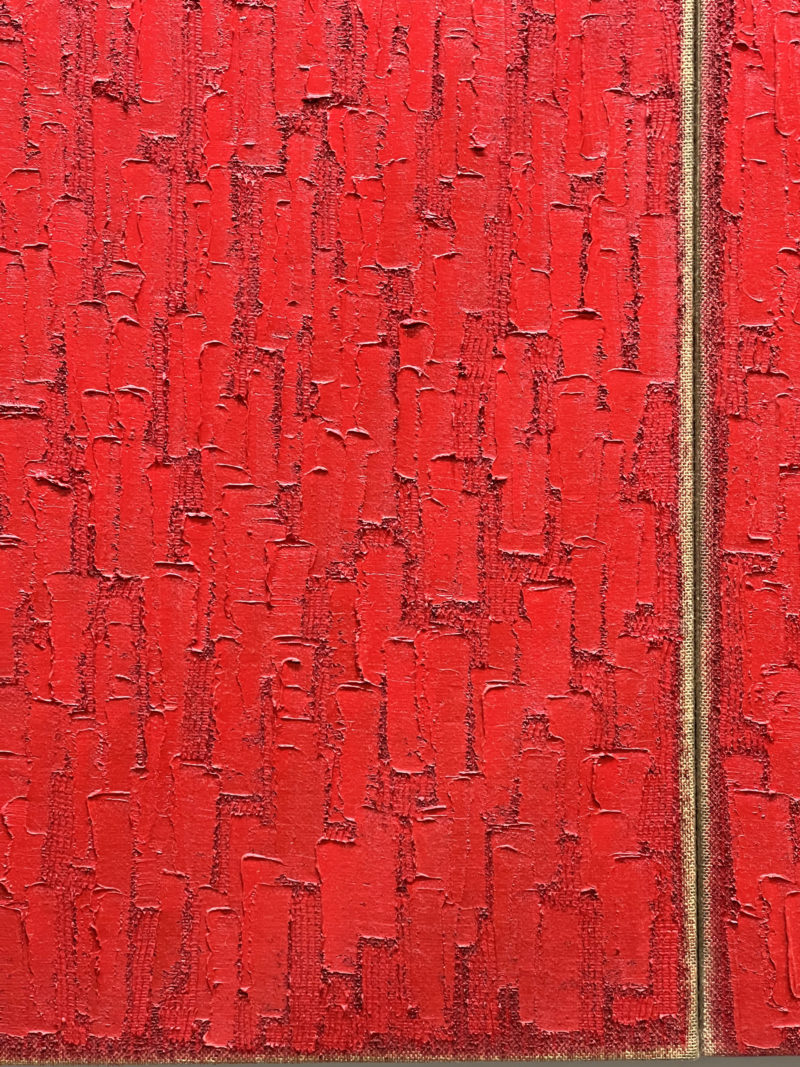 It creates a subtle balance between creative techniques and aesthetic concerns, essentially combining meditative action and physical work into a powerful composition of abstract art. You're invited to have a closer inspection of the texture and immerse yourself in the vibe of the presentation.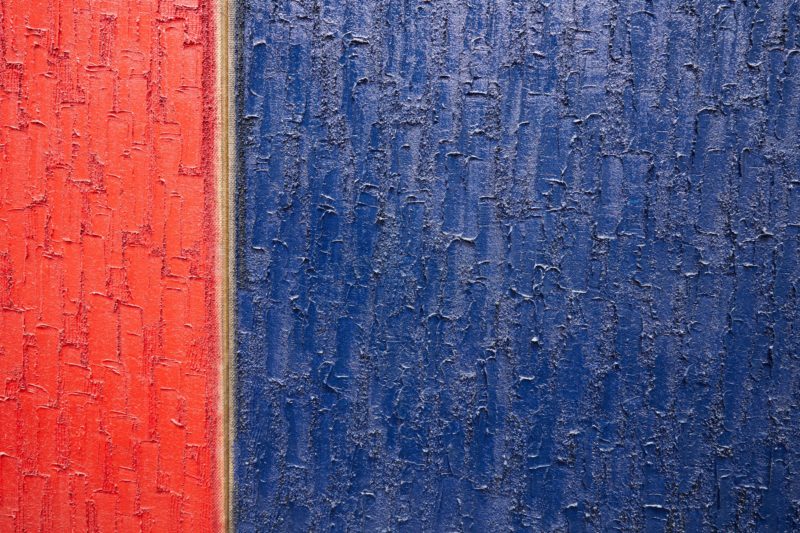 James Turrell – Prado, Red, 1968
The name James Turrell is now almost synonymous with the Light & Space art movement, and with good reason. He's known for producing mesmerizing optical illusions using an array of colored light holographs and installation. These pieces are projected to resemble tunnels, pyramids, flat planes, and even cubes, yet they are simply constructed of light.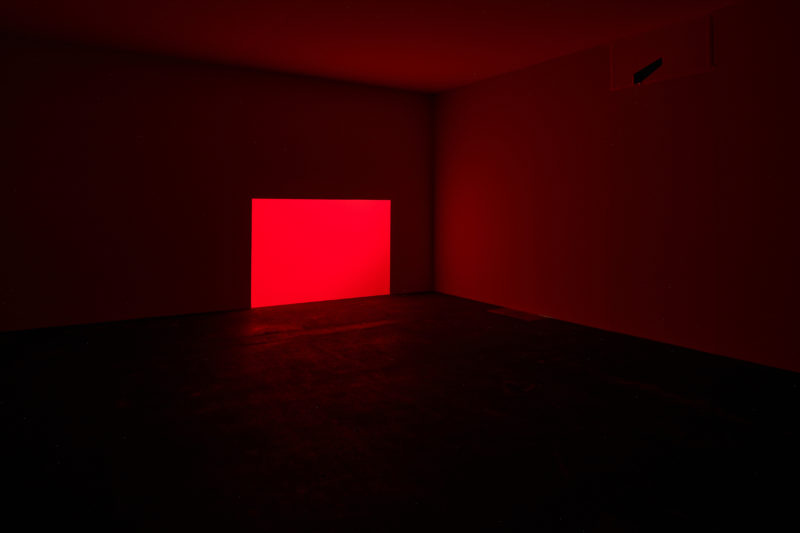 The showing of James Turrell's Prado, Red at Unlimited, provides viewers with a one-of-a-kind opportunity to experience his famous Projection Pieces firsthand.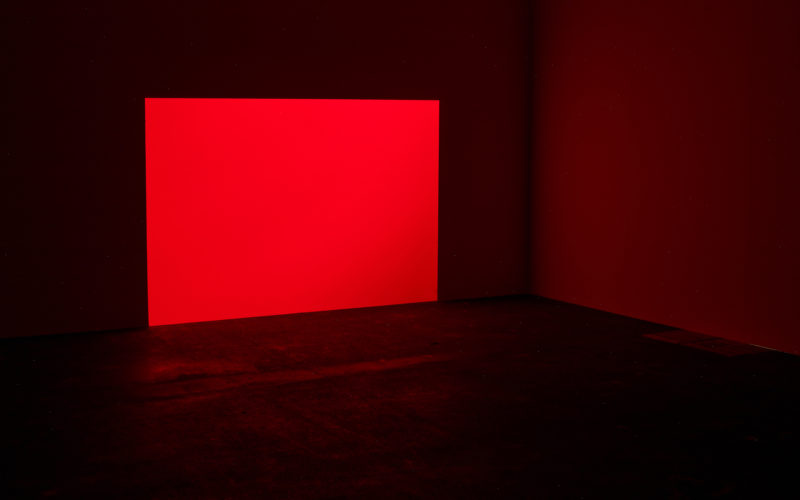 The Projection Pieces were initially exhibited at the Pasadena Art Museum in 1967. These pioneering systematic examinations of the interaction of exterior/interior spaces and natural/artificial light facilitated the emergence of the skyspace architectural design and art movement.
Ryoji Ikeda – data-verse 3, 2021
The visual elements of the work of Ryoji Ikeda are so impressive that they make us think they're an energetic examination of the invisible aspects of cosmic perception. And, yet at the core, Ikeda is a fully-fledged musician.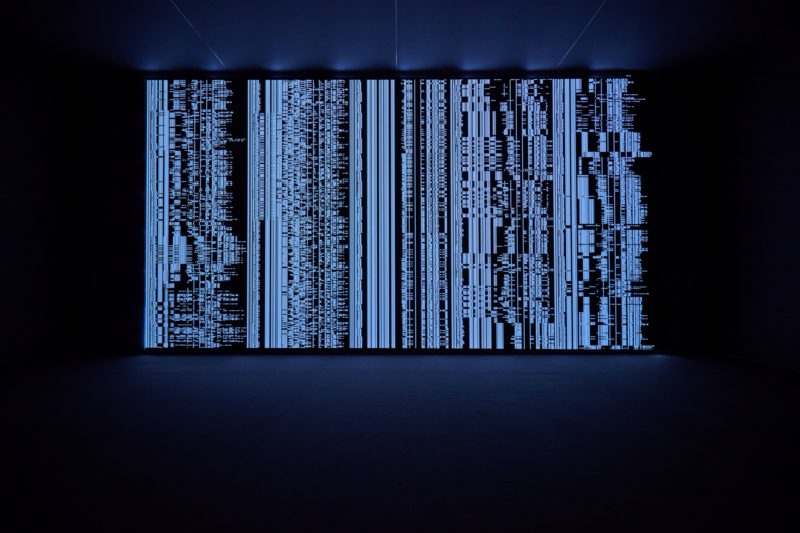 The work exhibited at Art Basel Unlimited 2021 is the third iteration of his three-part data-verse series. Driven by large swaths of scientific data, data-verse 3 transports the viewer through three legs of an intergalactic journey, namely macroscopic, human, and microscopic.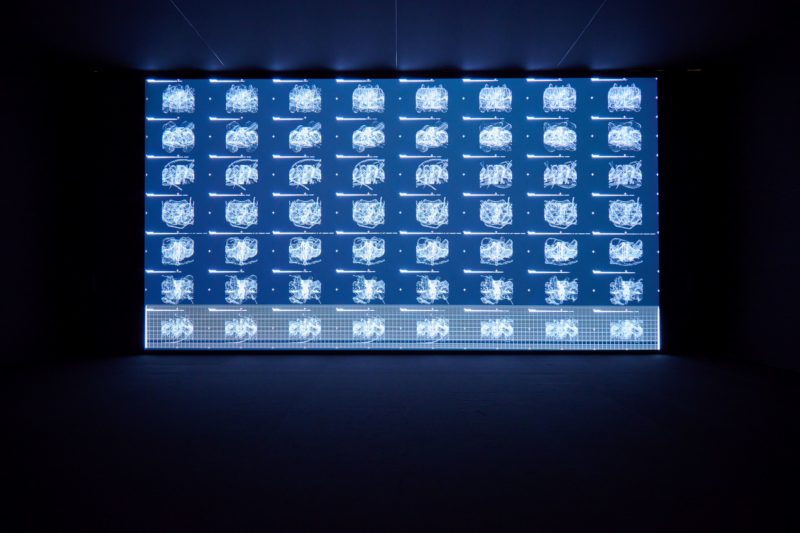 The first variation – data-verse 1 – debuted at the Venice Biennale in 2019, while both data-verse 1 and data-verse 2 were exhibited from December 2019 through March 2020 at Kunstmuseum Wolfsburg. All three works in the data-verse trilogy were commissioned by the Audemars Piguet Contemporary.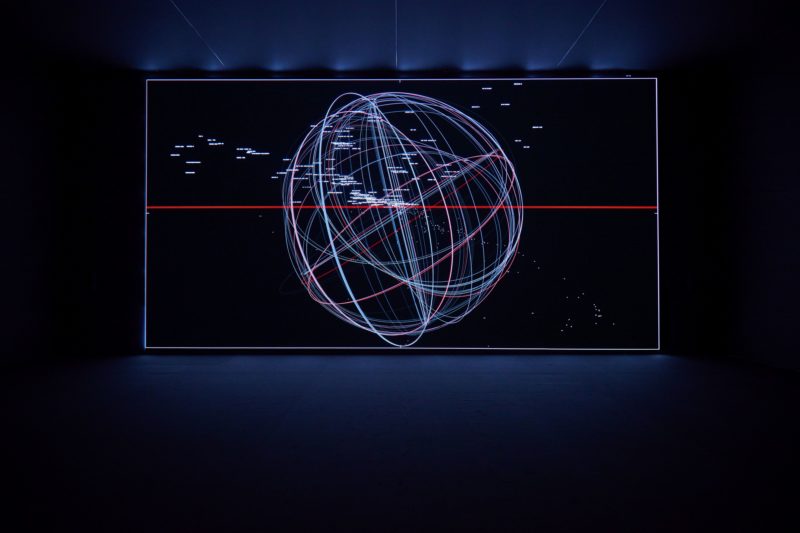 Tadashi Kawamata – Destruction, 2019
The majority of Tadashi Kawamata's artworks urge the viewer to rethink and reassess their environments. Destruction is a three-dimensional work that showcases destruction resulting from the collision between natural and human elements.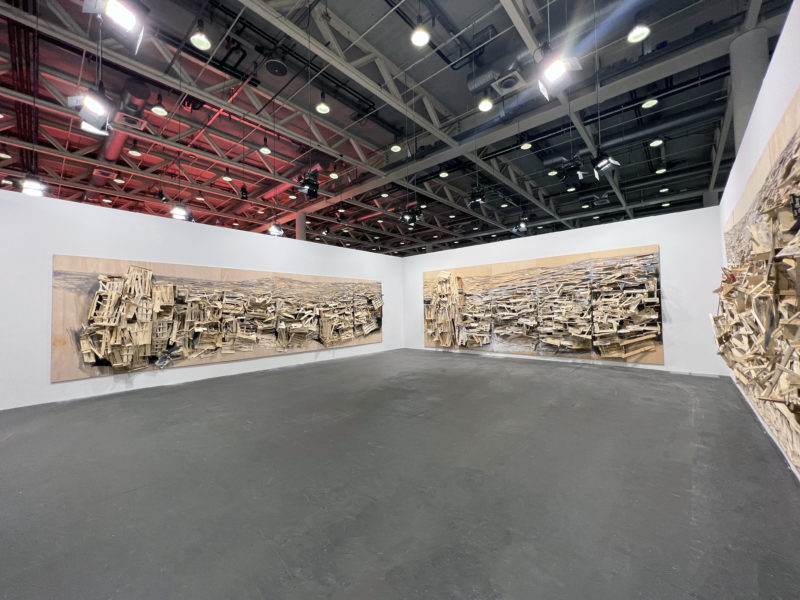 In this piece, the viewer witnesses not only the transitory elements like turbulent waters, earthquakes, and winds but also the resilience of the landscape itself.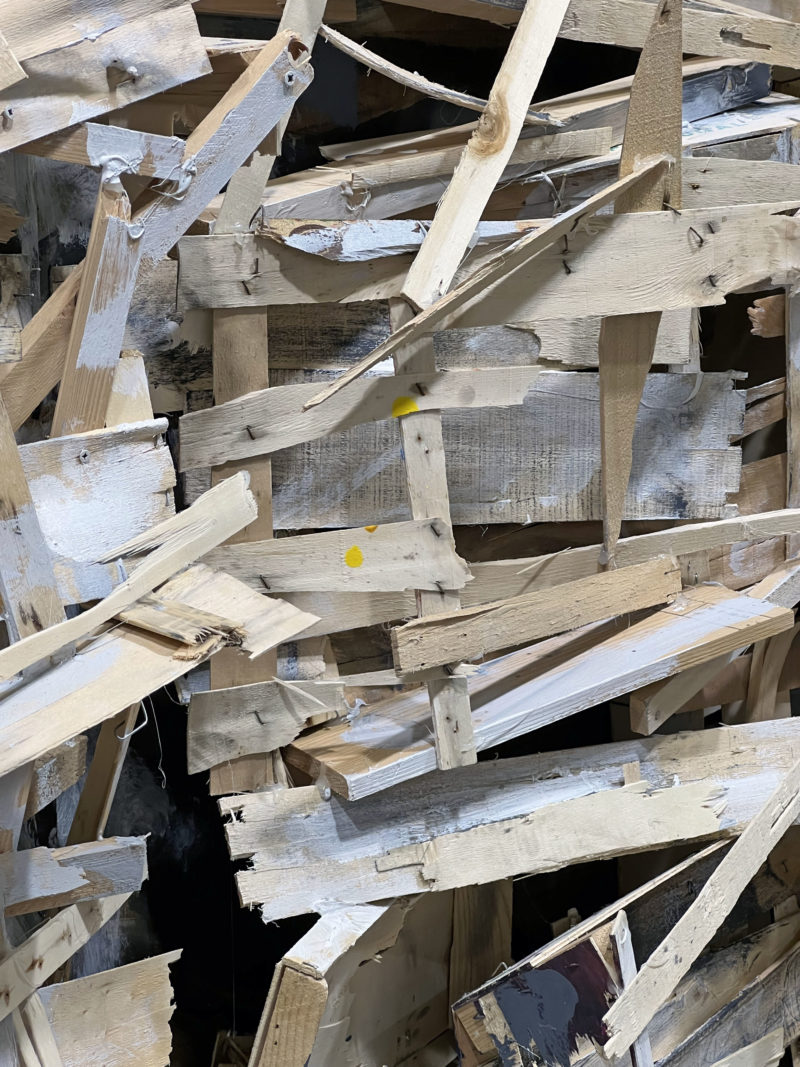 Meanwhile, these abstract marquees of destroyed landscapes address the consumed experiences of the human race. The landscapes of ruins can be interpreted as environments confronted with chaos, depicting the consequences of unpredictable disasters that can wipe the human race from the face of the planet in a snap.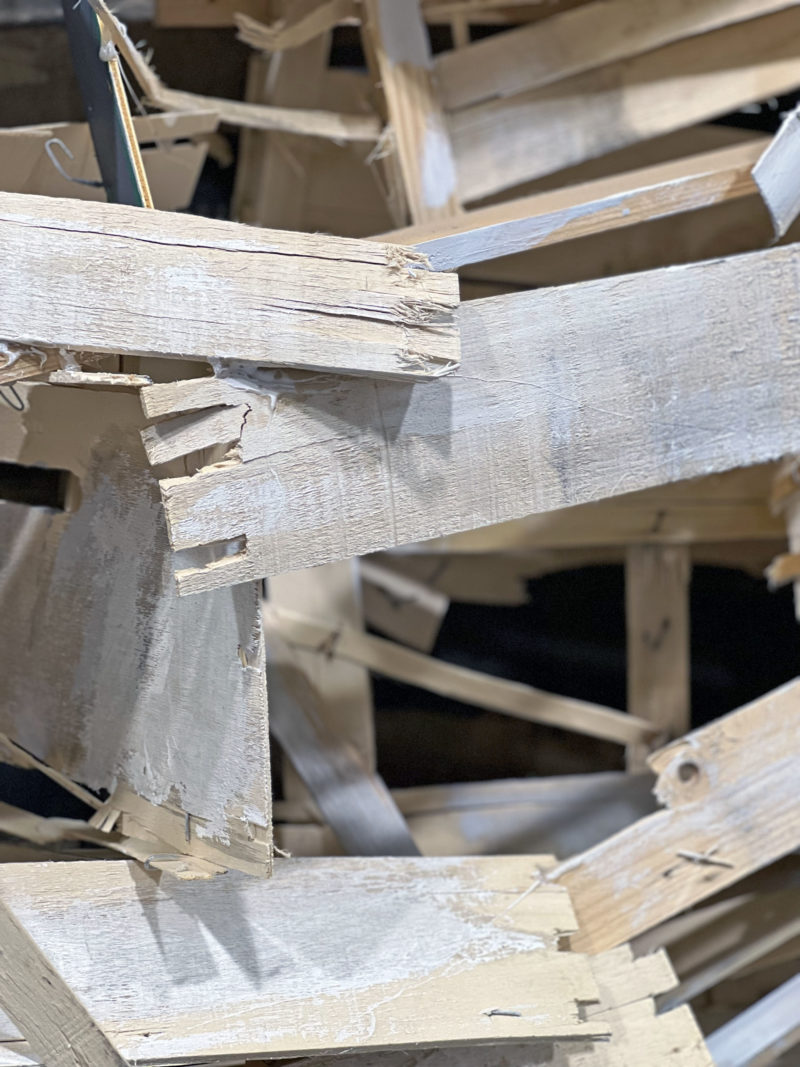 Destruction intimates the existential tension between the ever-destructive and vulnerable civilization and the formidable forces of the landscape.
Urs Fischer – Untitled (Bread House), 2004–2006
Valued at a whopping $3 million, Untitled (Bread House) is one of the most photogenic and most popular works of the Swiss artist Urs Fischer. It is a classic example of his characteristic use of unusual materials and unique sculptural art style.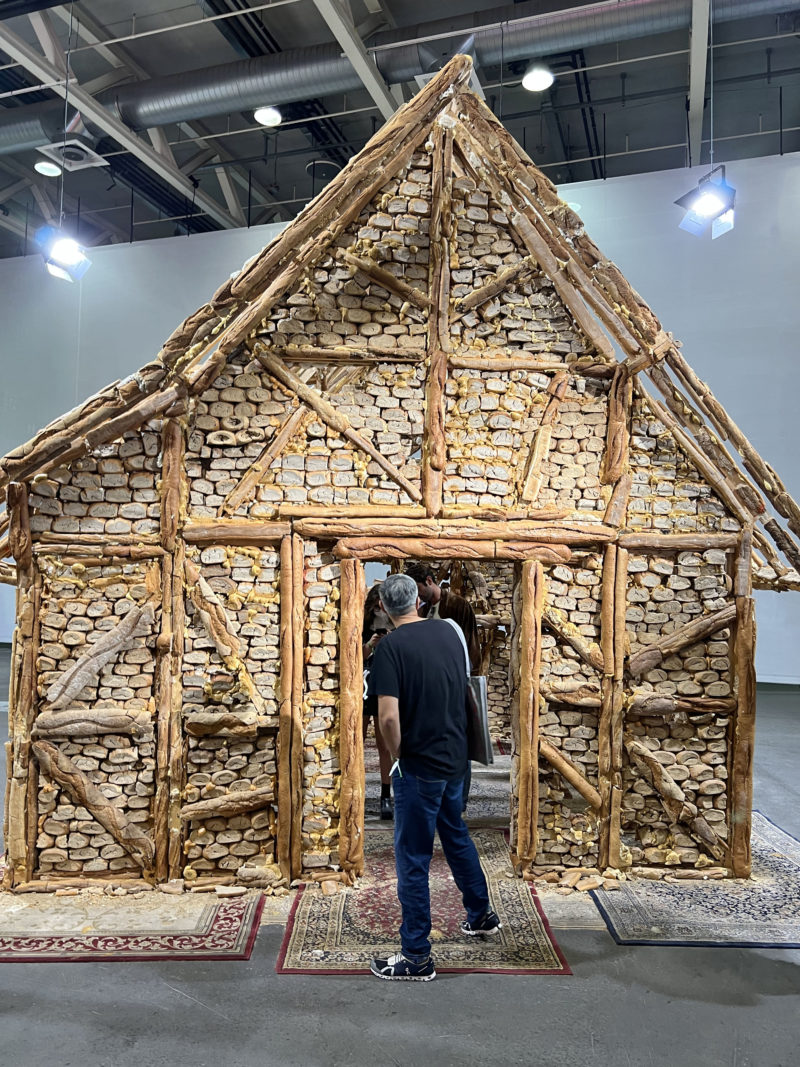 The artwork is a Swiss chalet constructed exclusively of crumbs and loaves of bread attached to a supporting wooden frame. In the original installation, the Bread House also featured some run-of-the-mill support materials like screws, tape, acrylic paint, silicone, rugs, and polyurethane foam. Fresh bread has been added to the current installation.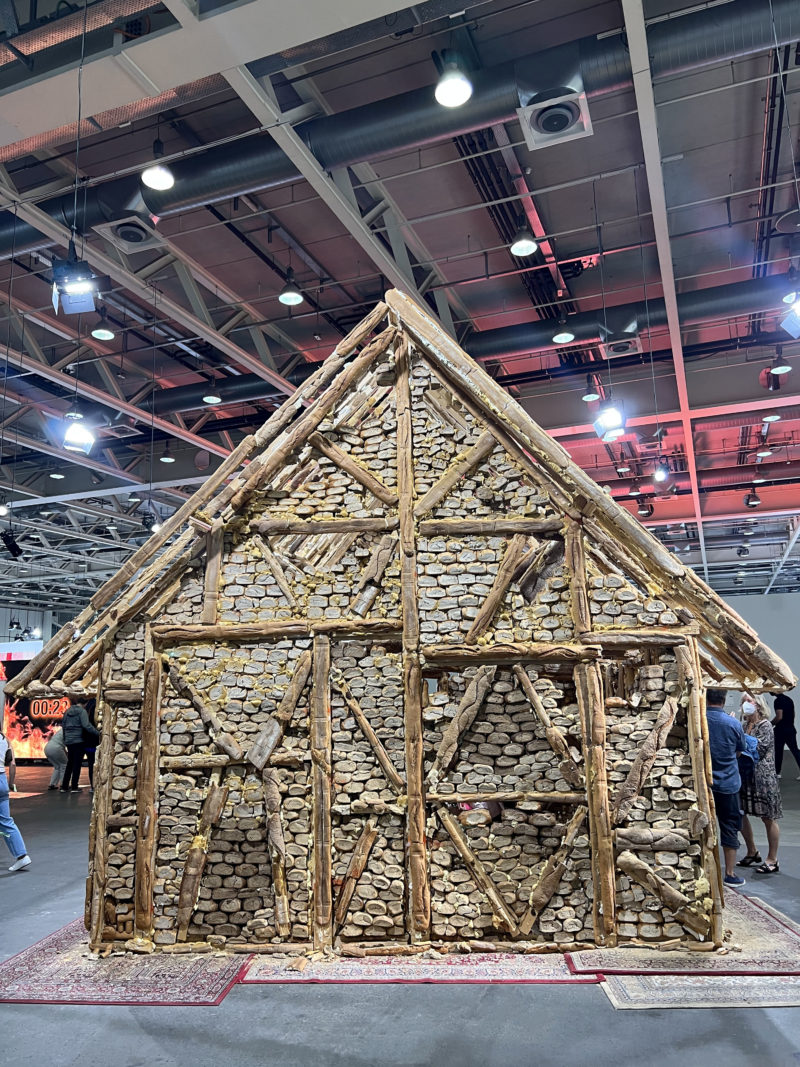 Fischer's work is designed to lay every ingredient bare for the viewer to feed their eyes on. In this way, it has both an experiential essence infused with an iconic presence at the Art Basel Unlimited 2021. The fact that the Bread House is degrading by the minute depicts Fischer's central theme: construction versus deconstruction — the hero is confronted with an antihero.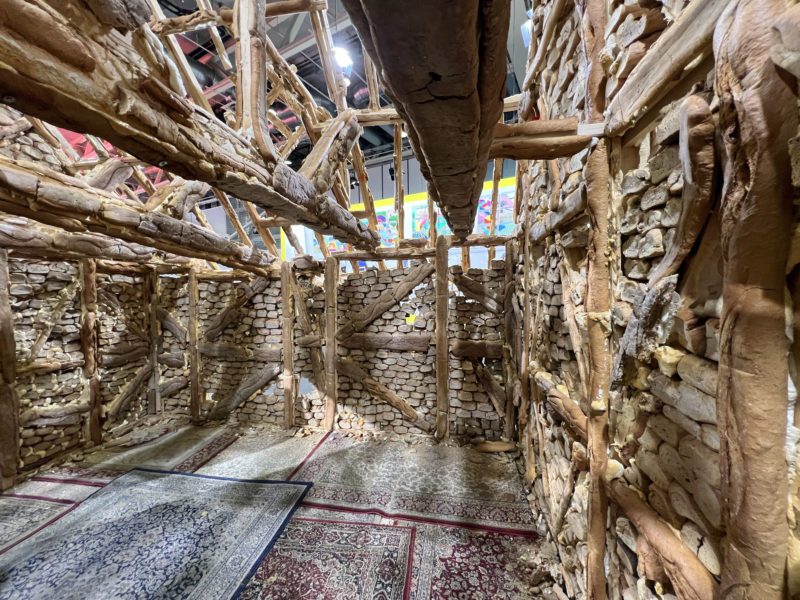 In this installation, Fischer brings together the worlds of metaphysics and physics, incorporating his exploration of materialism and fantasy. That certainly speaks volumes of the economic disparities that define our society today.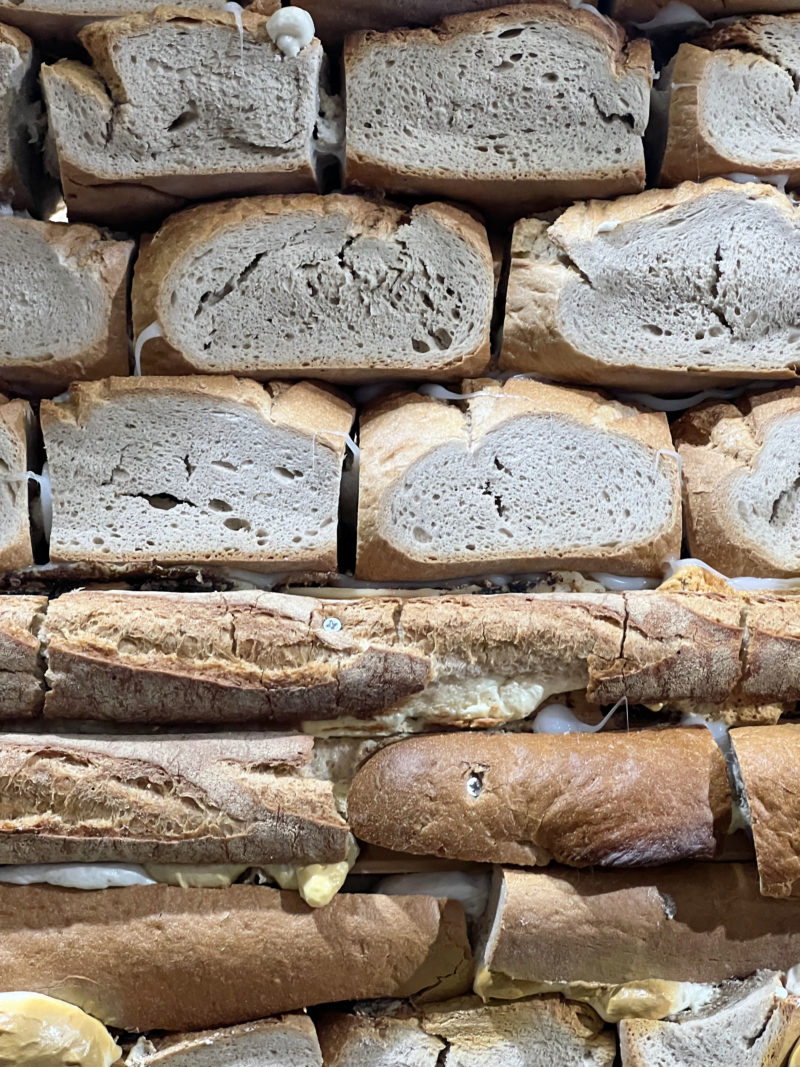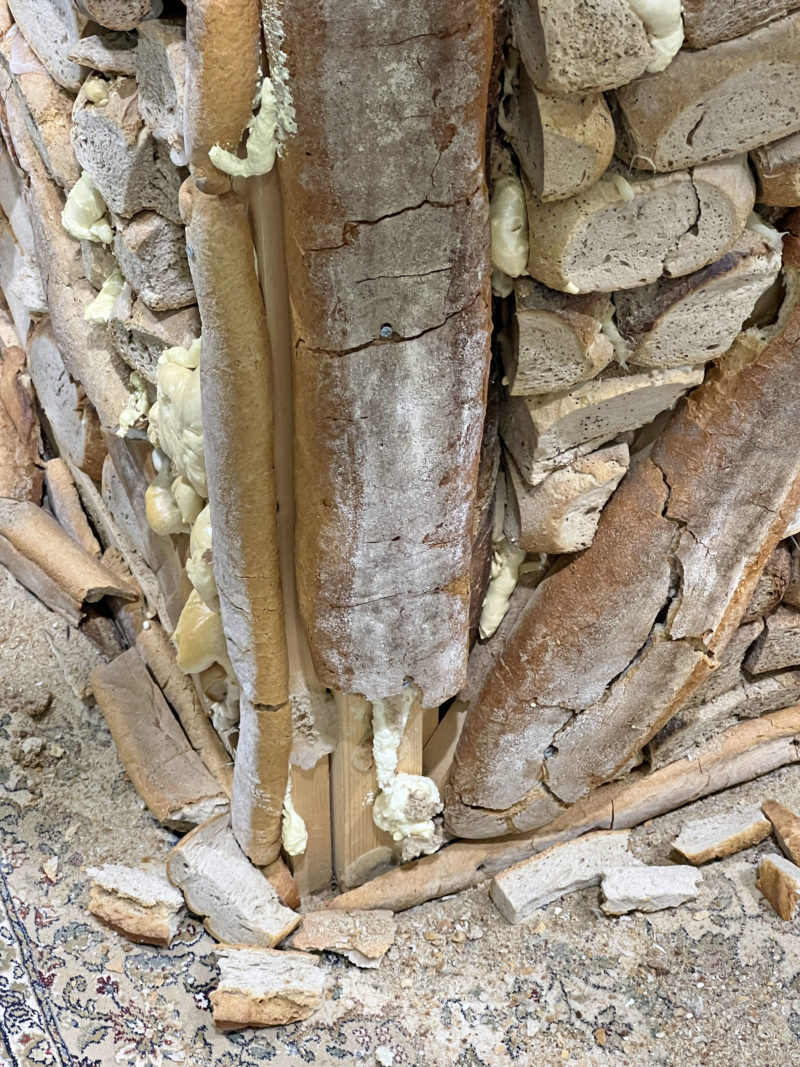 More Art Basel Unlimited
More art fairs