Andy Goldsworthy – Touching North, 1989, North Pole
Andy Goldsworthy's installed sculptures at the North Pole
In 1989, Andy Goldsworthy created four massive snow rings at one the most remote place on Planet Earth, the North Pole. These ephemeral sculptures marked the position of the North Pole and were built around it. Through any of the four sculptures, the direction will always be south.
The material was cut and built in the white on white environment. The artist learned snow-cutting and packing techniques from a traditional indigenous source, an Inuit based in the Ellesmere Island, Canada's third-largest island, the 10th-largest island in the world and the most northerly island in the Arctic Archipelago. In winter 1989, before leaving for the North Pole, he wrote: "It belongs to no one — it is the Earth's common — an ever-changing landscape in which whatever I make will soon disappear."
Andy Goldsworthy (b. 1956) is a British sculptor, mostly known for his site-specific sculptures and land art. He lives and works in Scotland.
Photos

Andy Goldsworthy – Touching North, 1989, part 1 out of 4, North Pole

Andy Goldsworthy – Touching North, 1989, part 2 out of 4, North Pole

Andy Goldsworthy – Touching North, 1989, part 3 out of 4, North Pole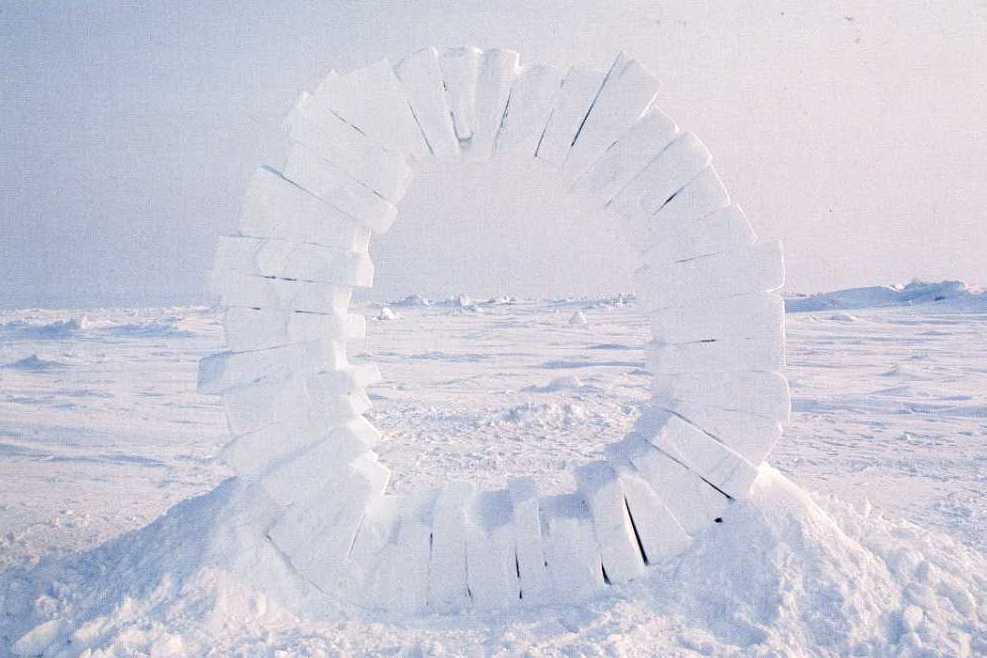 Andy Goldsworthy – Touching North, 1989, part 4 out of 4, North Pole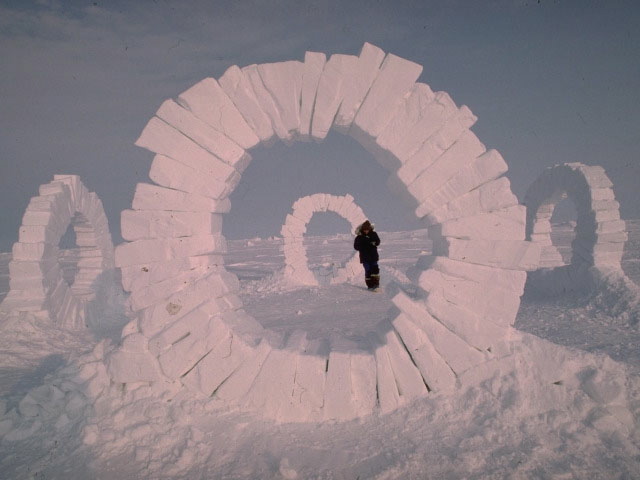 Andy Goldsworthy with Touching North, 1989

Andy Goldsworthy with Touching North, 1989
Photo: Julian Calder