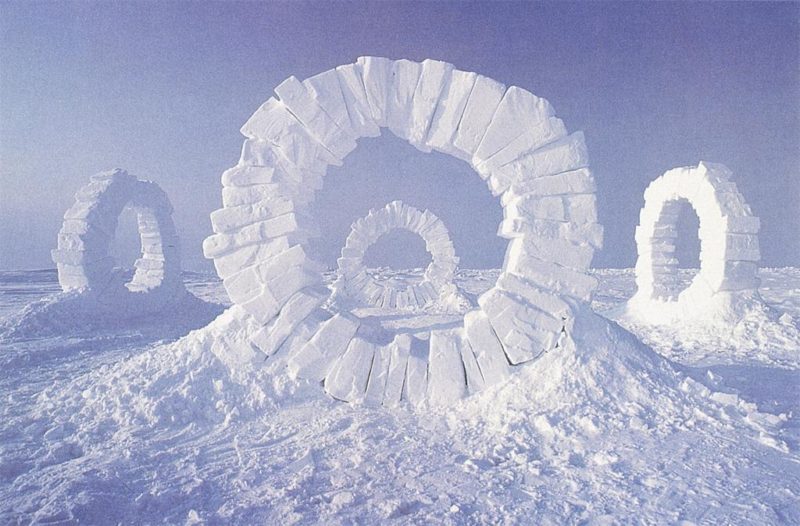 Andy Goldsworthy's installed sculptures at the North Pole
In 1989, Andy Goldsworthy created four massive snow rings at one the most remote place on Planet Earth, the North Pole. These ephemeral sculptures marked the position of the North Pole and were built around it. Through any of the four sculptures, the direction will always be south.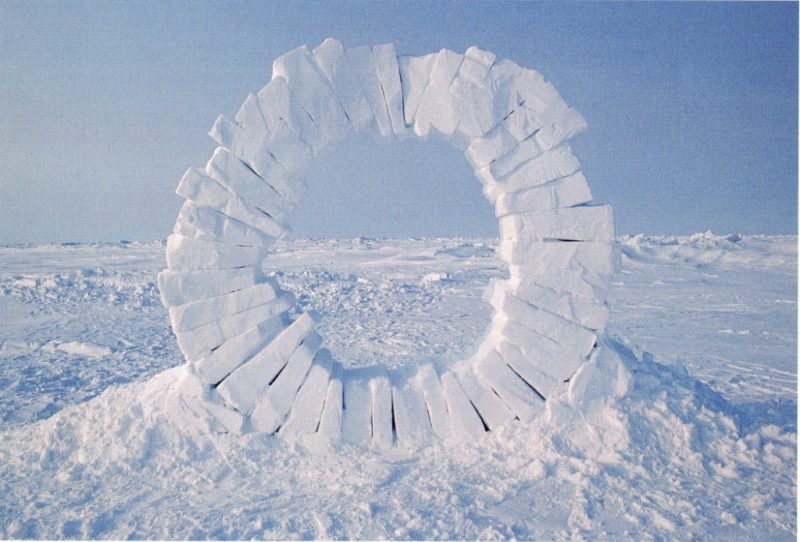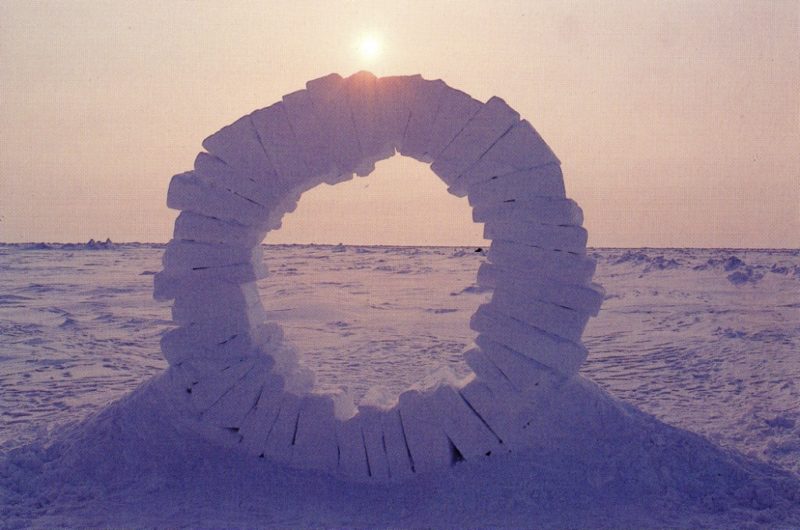 An Inuit teaching snow-cutting & packing techniques
The material was cut and built in the white on white environment. The artist learned snow-cutting and packing techniques from a traditional indigenous source, an Inuit based in the Ellesmere Island, Canada's third-largest island, the 10th-largest island in the world and the most northerly island in the Arctic Archipelago.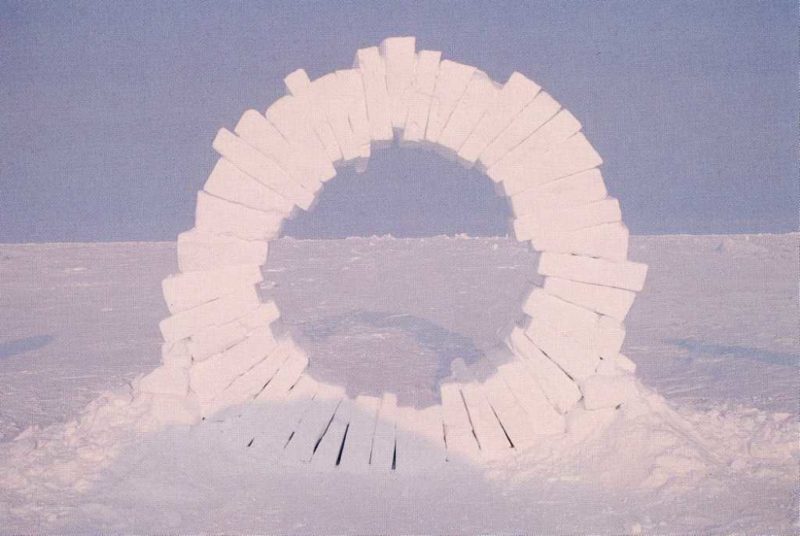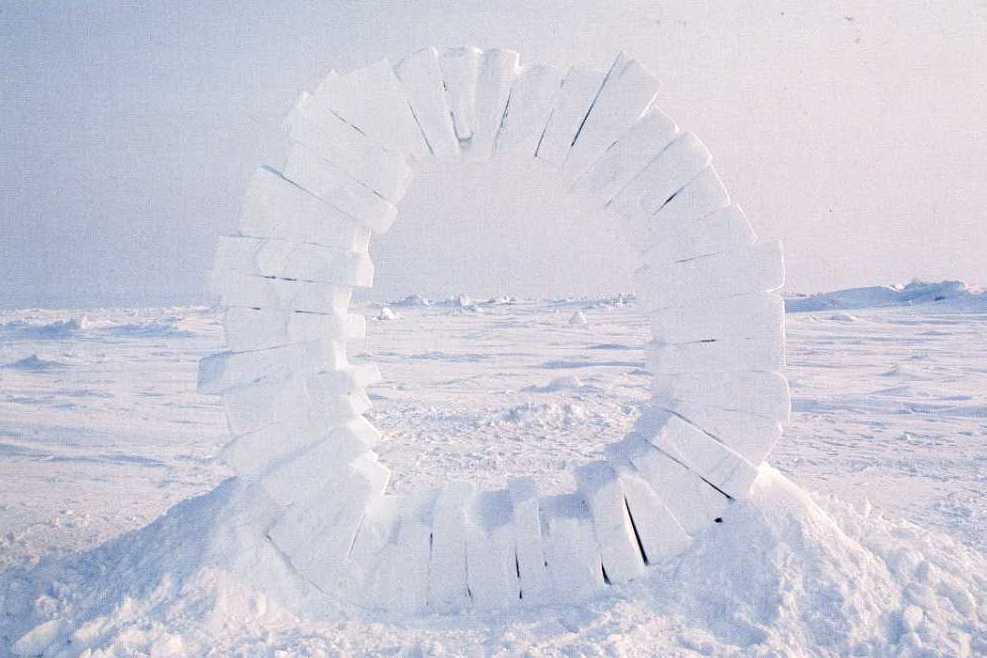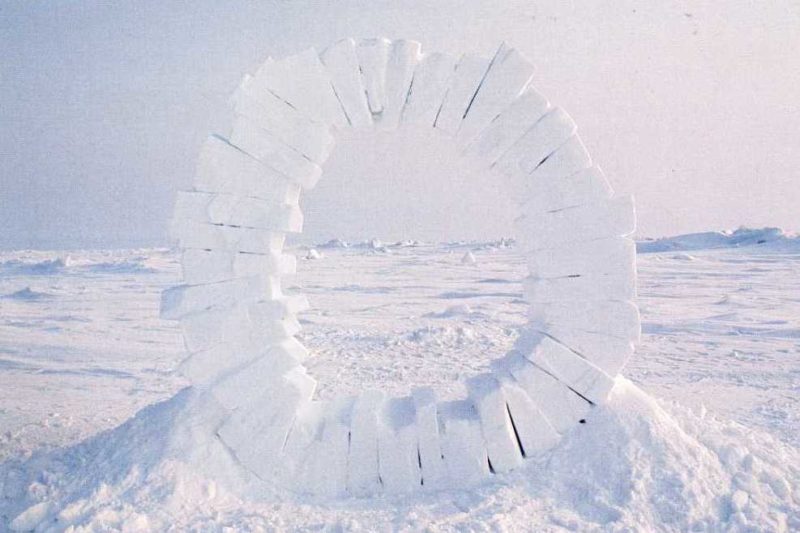 Why the North Pole is special to Andy Goldsworthy
In winter 1989, before leaving for the North Pole, he wrote:
It belongs to no one — it is the Earth's common — an ever-changing landscape in which whatever I make will soon disappear.
Video: Andy Goldsworthy talks about his life's work
Andy Goldsworthy talks about his life's work
About Andy Goldsworthy
Andy Goldsworthy (b. 1956) is a British sculptor, mostly known for his site-specific sculptures and land art. He lives and works in Scotland.
How to get to the North Pole?
If you want to reach the North Pole by air, you will have to go to Norway. You can go anywhere in Norway, but from that location, you need to go to Barneo, as that's an ice station at around 60 miles from the North Pole. From there, you can take a helicopter that will help you reach the North Pole quickly. Going by sea is also an option. You can go via a Russian Icebreaker if you want. These tend to depart from Helsinki and go to Russia, then to various regions near the North Pole. While you can go to the North Pole, this is a very demanding and challenging task you will undertake. You need to prepare yourself for severe cold, so proper training might be needed.
Why does the North Pole not show up on Google Maps?
Humanity has always tried to push the limits and actively focused on setting new records. Reaching the toughest and most challenging locations on our planet has always been extremely difficult. And getting to the North Pole is certainly a huge challenge. You can't see the North Pole on Google Maps, but it really exists, and if you want, you can get there. Google Maps uses the web Mercator projection system, so anything north of 85 degrees north or south of around 83 degrees will not be visible. The North and South Pole are represented differently because the south pole is covered by a huge landmass, while that doesn't happen in the case of the North Pole.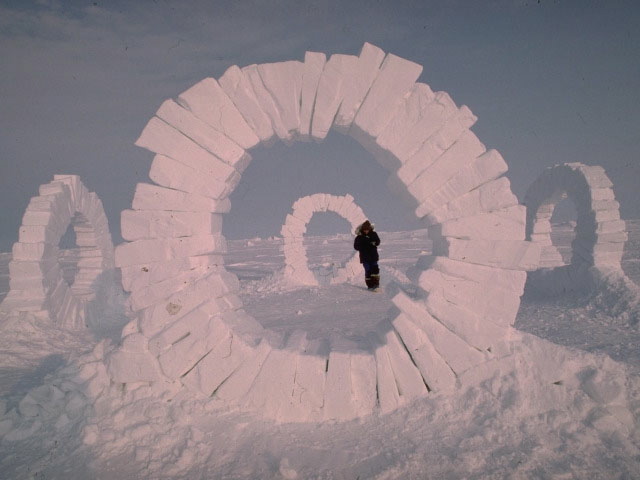 More by Andy Goldsworthy
Art in remote places