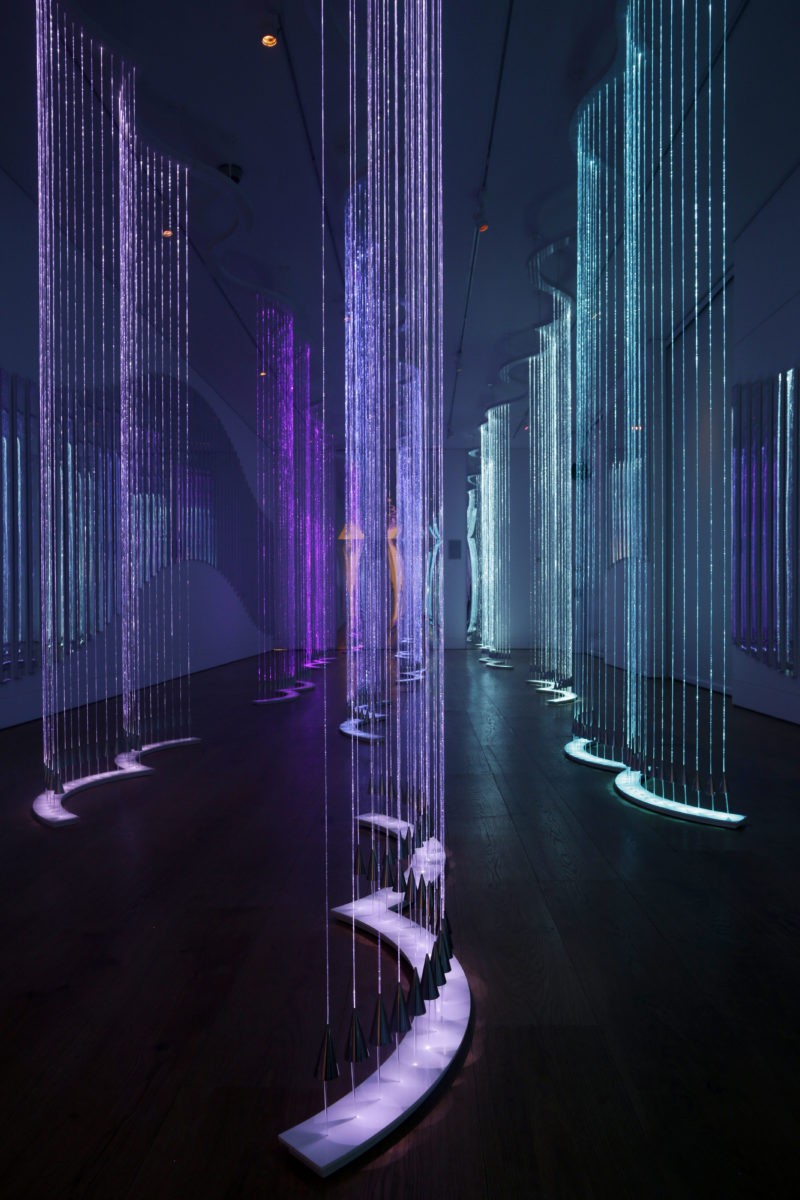 Who is Bruce Munro?
Bruce Munro is one of the most prominent light artists. Over the years, he has demonstrated an uncanny ability to produce intriguing work in traditional surroundings. More importantly, he has come up with several top-notch productions, including his latest creation – Cantus Arcticus. In this article, we examine the qualities that make Cantus Arcticus one of the most impressive works out of Munro's collection.
Inspiration
You probably read the title of the work and wonder where you've heard it before. Well, Einohujani Rautavaara – a Finnish composer – created a piece of music that goes by the same name. Bruno Munro relied on this song to provide the inspiration he needed for his work of the same name. In Munro's creation, sound and light combine perfectly to leave you feeling highly inspired at the perfect artwork that you just viewed.
In addition to that, Munro also obtained inspiration for this creation from the Northern Lights. For a long time, the Northern Lights have inspired and charmed hundreds of millions of people worldwide. Because of this, it's not shocking to discover that it also acted as one-half of the inspiration that Bruno Munro relied upon to create his latest artwork. Any person who has watched the Northern Lights would not doubt the close resemblance with the artistic Cantus Arcticus.
Video: Einojuhani Rautavaara – Cantus Arcticus, 1972
Einojuhani Rautavaara - Cantus Arcticus (1972)
What is Cantus Arcticus all about?
It would be proper to start by stating that Cantus Arcticus is genuinely a work of art. It also hits all the right places in terms of providing the immersive experience that art audiences need. Through it, you see that Munro has used mirrors cleverly. That way, the creation captures your imagination straightaway at Waddesdon Manor.
What is clear from Bruno Munro's piece is the focus on creating a visual soundscape. More critically, he achieves what he set out to do in the first place. The mix of colors involved in Cantus Arcticus is worth beholding.
Furthermore, the installation is Munro's imagination of the arctic landscape. As previously stated, he uses sound and light creatively in his latest piece of art. Looking at the Cantus Arcticus, you would not fail to notice some of its most remarkable features that reek of infinity, and these include:
▪ Curtains of shimmering light
▪ Fiber optic cables
▪ Mirrors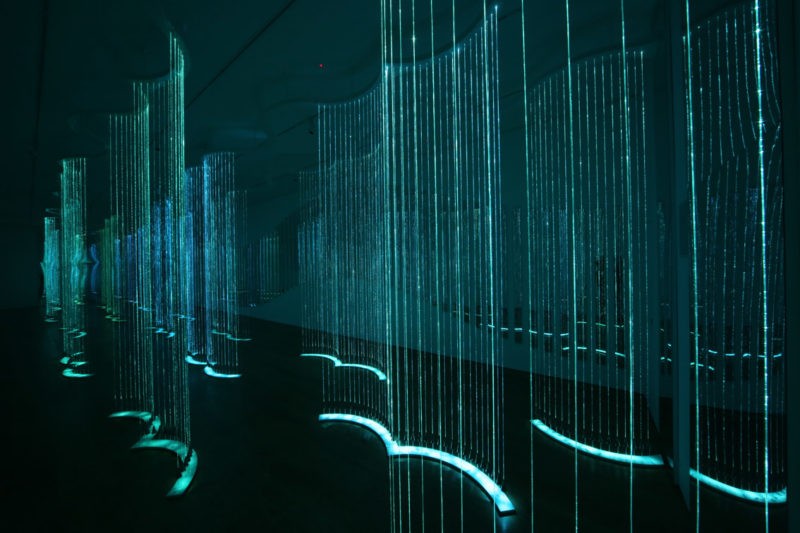 Exhibition video
Bruce Munro - Cantus Arcticus
Conclusion
Through Cantus Arcticus, Munro has shown his determination to transform Waddesdon into his canvas. Consequently, all these creations are his way of filling the space with color, sound, and light. Because of that, he goes a step further in creating art that is not only challenging but also witty and moving. In Cantus Arcticus, Munro has demonstrated his ability to harness the emotional power of light. Additionally, he has also proven capable of harnessing the magic of light in a way that leaves art lovers impressed.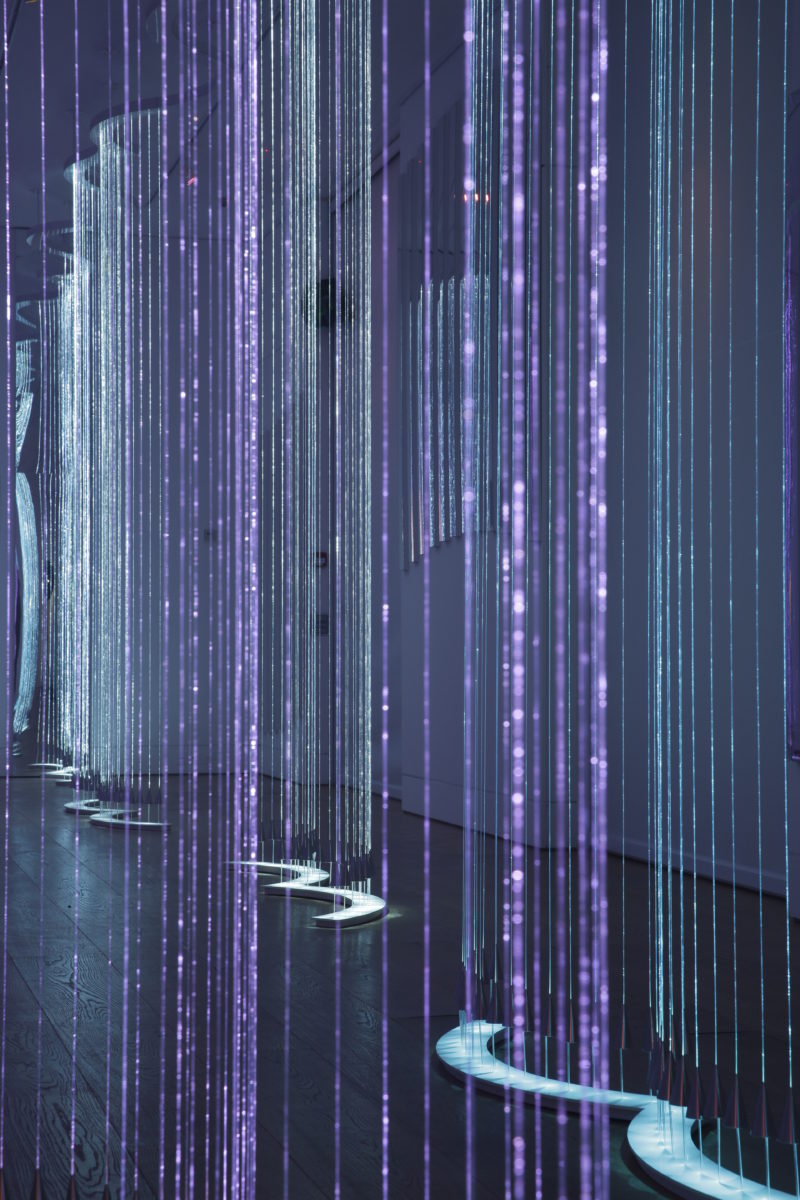 More by Bruce Munro