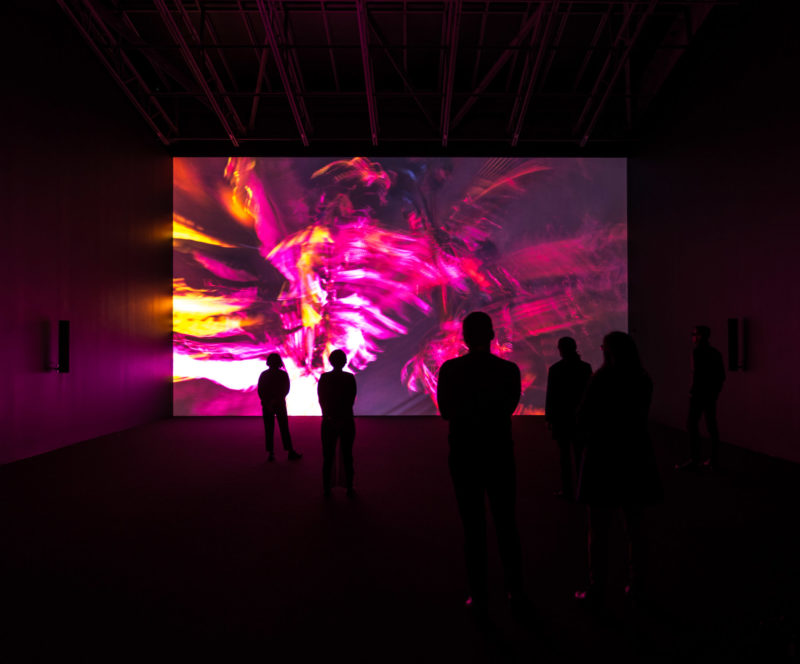 Background
Cyprien Gaillard is known for creating work that interconnects history and nature, as well as humankind's connection to both. In particular, Gaillard is known for exploring the beauty of failure and the natural collapse of things in general, and in particular, only deeply interested in ruins.
His work spans numerous mediums, including etching, performance art, public interventions, photography, painting, and sculpture, almost all created outside his studio.
Many of his works are centered on the recurring nature of time, but he is also known for his work on the legacy and future of contemporary architecture, which has led him to win numerous awards and honors, including the highly coveted Marcel Duchamp Prize, which he was awarded in 2010.
Inspiration
As stated earlier, Cyprien's work focuses primarily on the artistic expression of different concepts of destruction, entropy, and man's influence on the environment and nature in general. Gaillard was born in Paris, but he grew up in Silicon Valley, where his rebellious childhood contributed greatly to his interest in destruction and entropy. His most pivotal work before Nightlife was his 2009 piece titled Dunepark.
In this piece, he excavated a World War II bunker from a beach in the Netherlands. Gaillard created Dunepark to criticize the practice of burying historical gem pieces such as these under newly formed layers of construction. It was because of this piece that Gaillard was awarded the Marcel Duchamp Prize in 2010.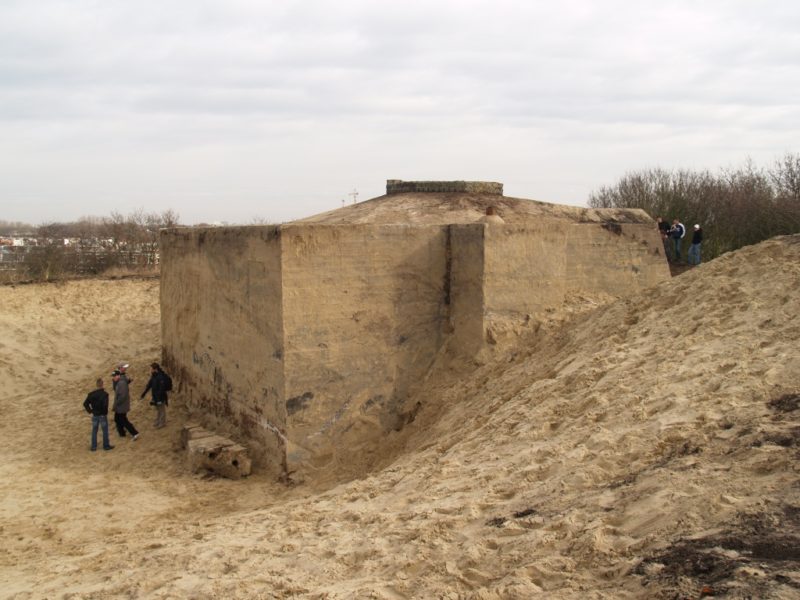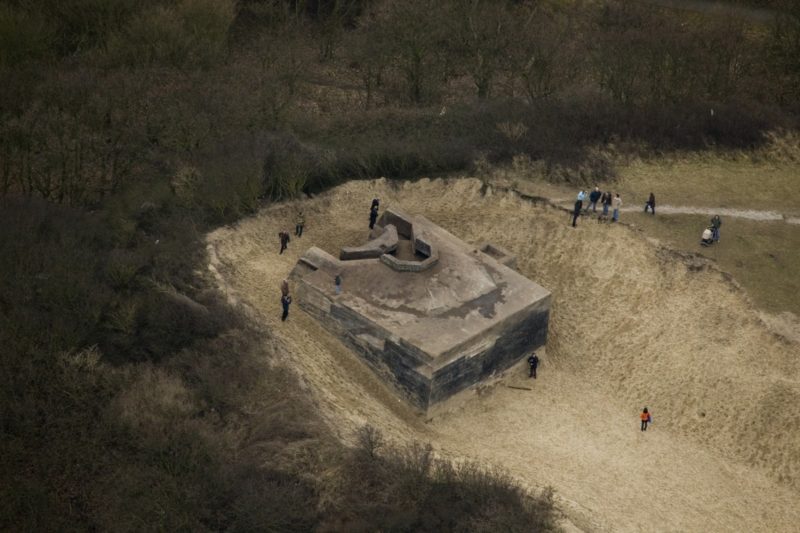 Nightlife – Description & composition
Cyprien Gaillard's Nightlife is an installation comprising a 3D film that was shot over the course of two years in various locations, including Cleveland, Los Angeles and Berlin. Nightlife displayed in 2015 was the main piece in Gaillard's exhibition titled Where Nature Runs Riot. Nightlife was shot using cutting-edge imaging techniques as well as drones, which explains how the camera flows and glides up close with ease.
Video: Excerpt of Nightlife
Cyprien Gaillard - Nightlife
Cyprien Gaillard - Nightlife 2
Part 1-4
Part one: Rodin's Thinker, 1880
Nightlife took almost two years to complete, featuring night scenes from the three cities. Nightlife was segmented into four parts, starting with a portion of a film from Rodin's sculpture The Thinker, which was created in 1880.
The Thinker had been partly destroyed in during a bombing1 orchestrated by a radical political group known as Weather Underground in 1970. The violent act of the bombing was exemplified in the film by the Hollywood juniper plant, which was featured in the second part.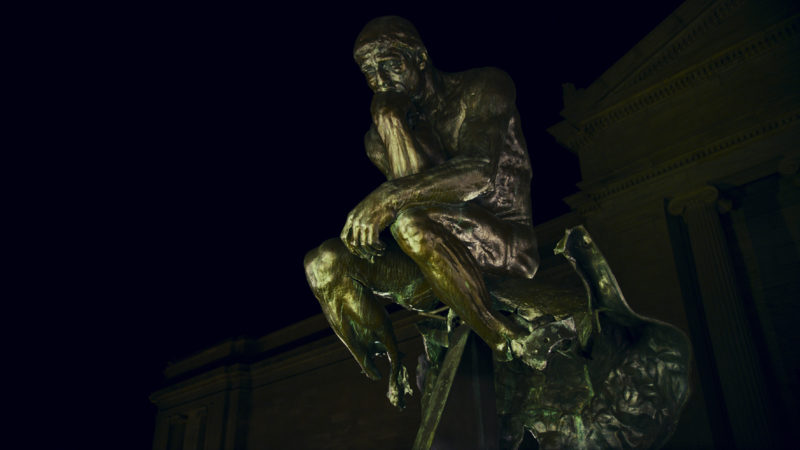 Part two: The Hollywood Juniper
The Hollywood Juniper plant refers to a species of tree that has non-native origins in California. The tree is seen whipping itself vigorously against several infrastructural surfaces like cement walls and chain fences. The flora shot by Gaillard was all non-indigenous species.
Notably, like the Hollywood Juniper or palm trees, many other plants that inhabit the California region were imported to the city for the 1932 Summer Olympic Games2 in Los Angeles, which in turn transformed the city into an exotic and perpetual holiday destination. The Hollywood Juniper is featured severally in Gaillard's other works.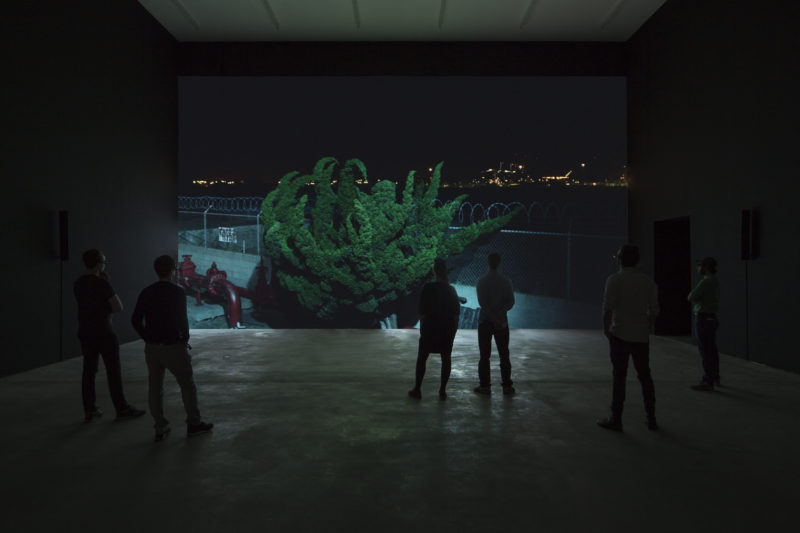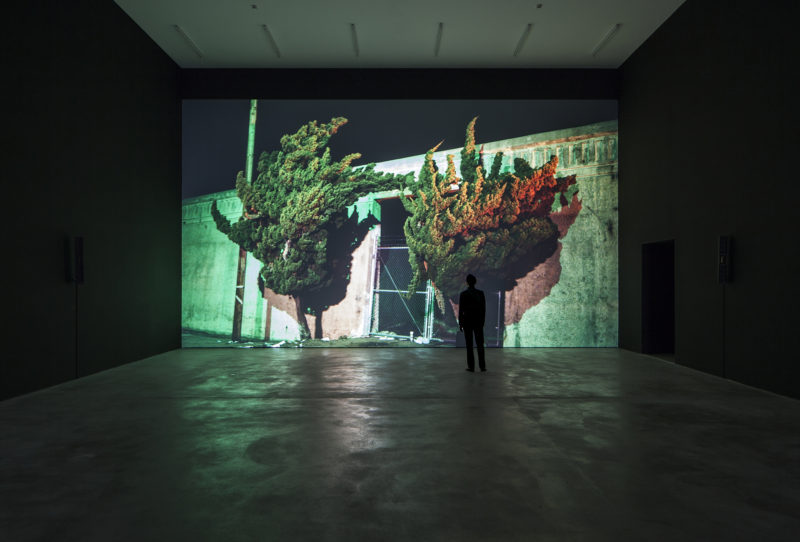 Part three: Fireworks & fascist architecture
The third section consisted of a series of fireworks in Berlin's fascist-constructed Olympiastadion3 that were captured using an aerial drone.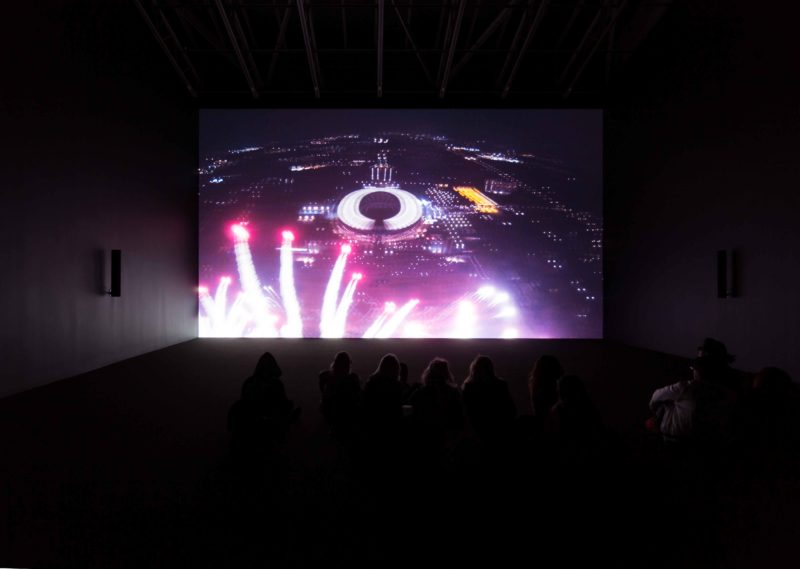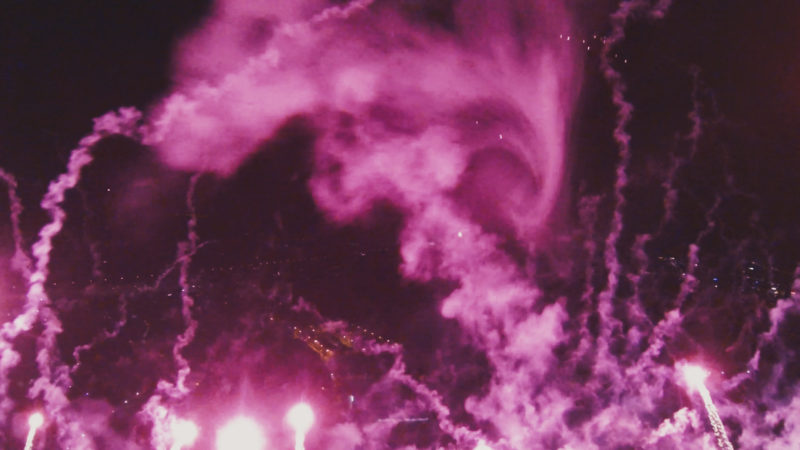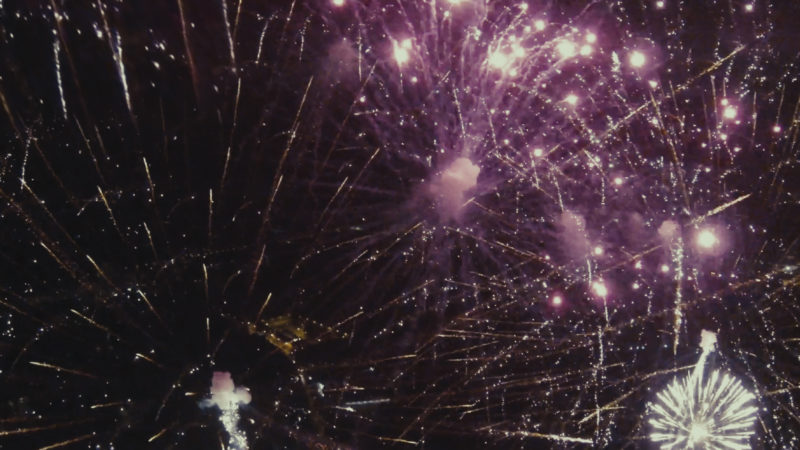 Part four: Jesse Owens' Olympic Oak
The fascist-constructed Olympiastadion is also where the popular historical athlete and track superstar Jesse Owens was awarded four gold medals during the 1936 Olympic Games. It is also where the track star was awarded a German oak tree that today can be found outside the high school where Jesse Owens trained.
Like the Thinker, the oak tree is also located in Cleveland, Ohio. The oak tree that was awarded to Jesse by Hitler was illuminated from various points of view by a circling helicopter, which created a series of shadows dancing through the tree's branches.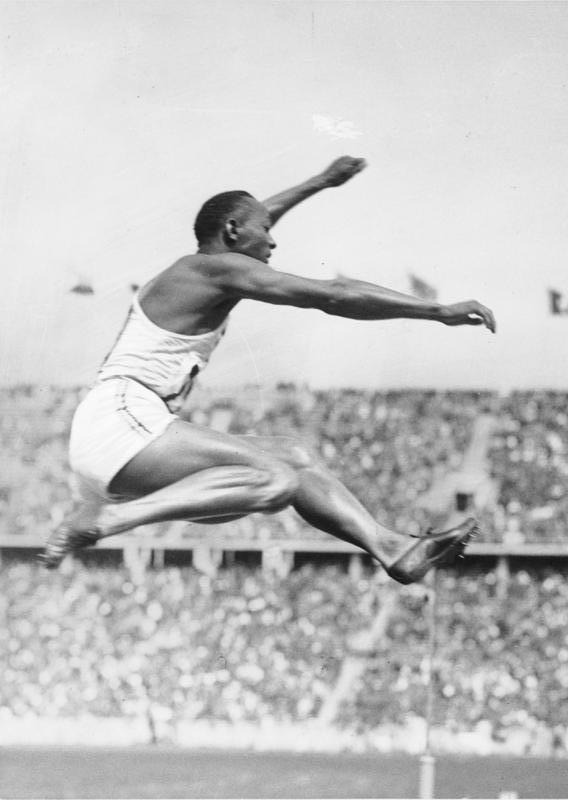 The soundtrack of Nightlife
Included in the 3d film was also a soundtrack created by Gaillard himself using a range of analog filters and basic sound effects, which helped to make the images even more engrossing.
The soundtrack used by the artist featured a sample from the chorus of Alton Ellis' song, Blackman's Word, which was played in a loop throughout the film's various categories. Each of the categories was presented without any narration of captions.
Alton Ellis - Blackman's Word - The Supersonics - Version
Analysis
Gaillard's 3D film was a luxurious acknowledgment of high-definition color, 3D-projection, as well as slow-motion capture. At its most basic form, Nightlife was created to highlight a vibrant portrait of what occurs in different cities at night. Nightlife was also created to trace the remainders of history left on the scenery and contemporary environment, be it manmade or natural.
Although Nightlife was made up of different abstract shots consisting of city streets, swaying trees, fireworks, aerial views of popular buildings, all of which were captured at night, Nightlife was deeply symbolic. It managed to successfully tell a complex and long history of revolution and resistance through manmade objects and buildings, as well as plants.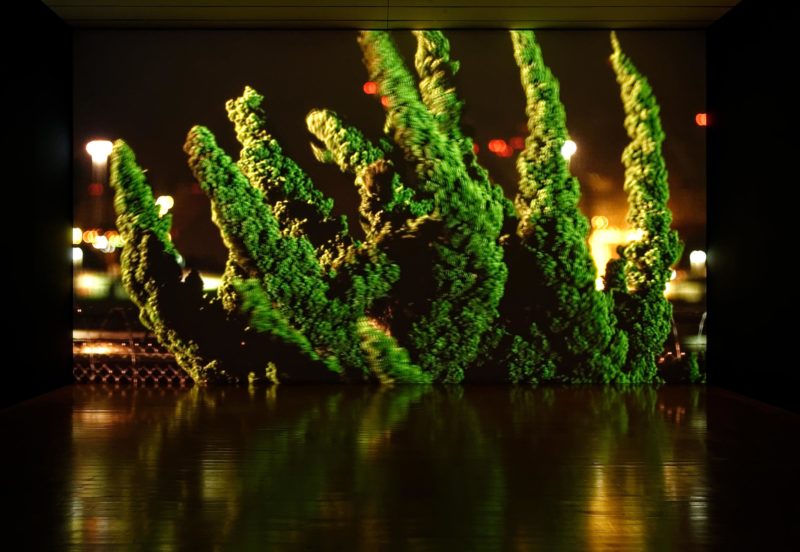 More by Cyprien Gaillard
Footnotes