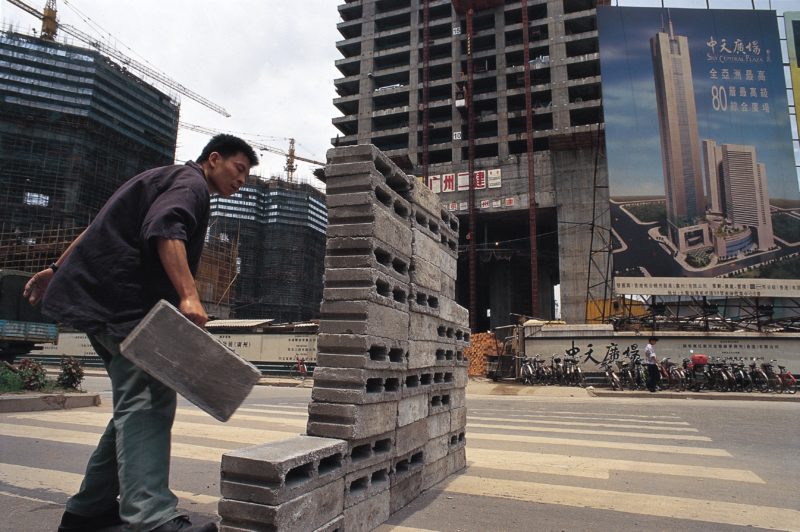 Lin Yilin
Lin Yilin needs no introductions in the world of performance art. As one of the most well-known Chinese artists, Yilin has made a name for himself for his contemporary interventions and performance pieces that often criticize China's extreme urbanization, modernization, commercial globalization, as well as its geopolitical conflicts.
Lin was born in Guangzhou, China, and was trained how to create sculptures as an undergraduate student at the Guangzhou Academy of Fine Arts.
Lin's work is deeply rooted in site-specific performance art, which is often created by an artist in relation to a site and staged at the particular stage itself. Like many Chinese artists, the Chinese government has not always made it easy for performers and artists to express themselves freely.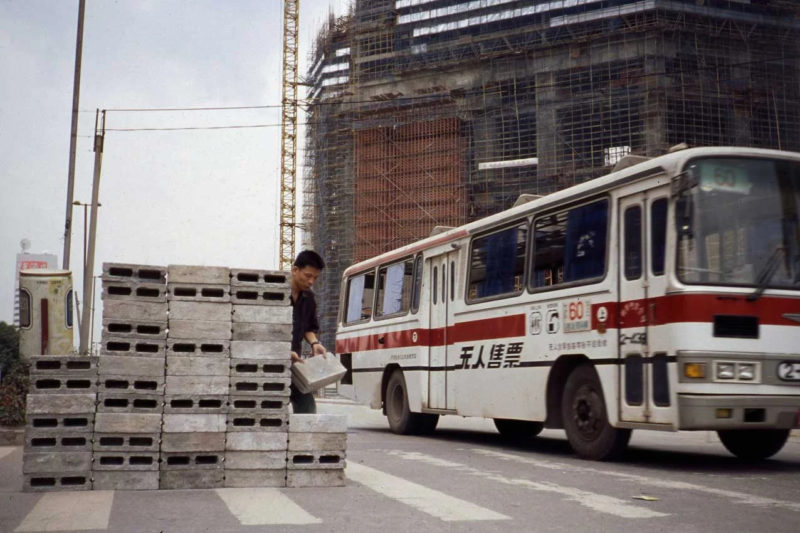 Limited greatly by the censorship system that has existed in the country for decades, mainstream artists in the country are typically divided from society in several ways. As such, masterpieces that truly reflect the current and ongoing realities of the people are extremely rare.
Lin, who immigrated to the United States, uses his background as a centerpiece for many of his works, managing to express points of view that would be looked down upon by authorities.
Lin Yilin - Safely Maneuvering across Lin He Road, 1995
Through the years, Lin racked up a reputation for his stacked brick installations, which led him to develop an interest in urban architecture, as well relationship that architecture has with its city and society in general.
Together with fellow artists Chen Shaoxiong, Liang Juhui and Xu Ta, Lin formed the Big Tail Elephant Group, which was a collective that was created to pursue issues and challenges related to cities in China.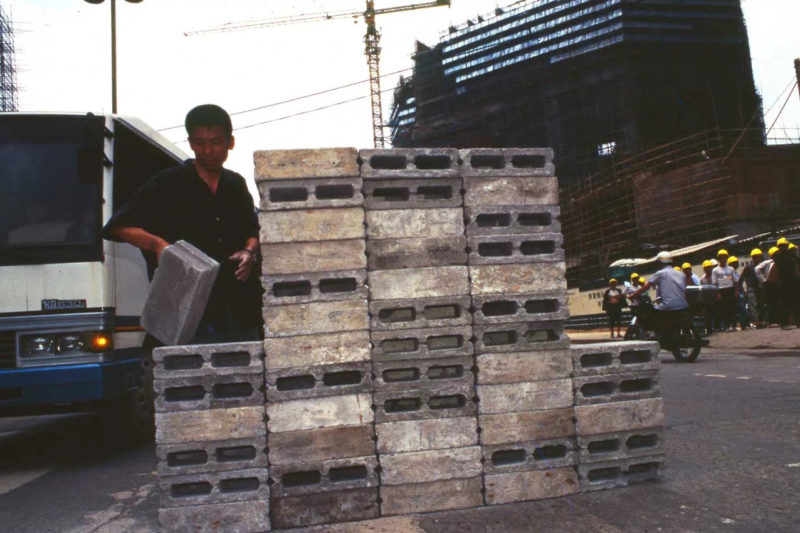 Safely Maneuvering Across Lin He Road
For this performance piece, Lin used hundreds of bricks to erect a wall on one side of a busy street in his hometown of Guangzhou. In this 90-minute performance, Lin laid bricks to create a wall before taking them down from one end to the opposite end, where he would stack them again. Lin repeated this motion over and over as he recorded this activity.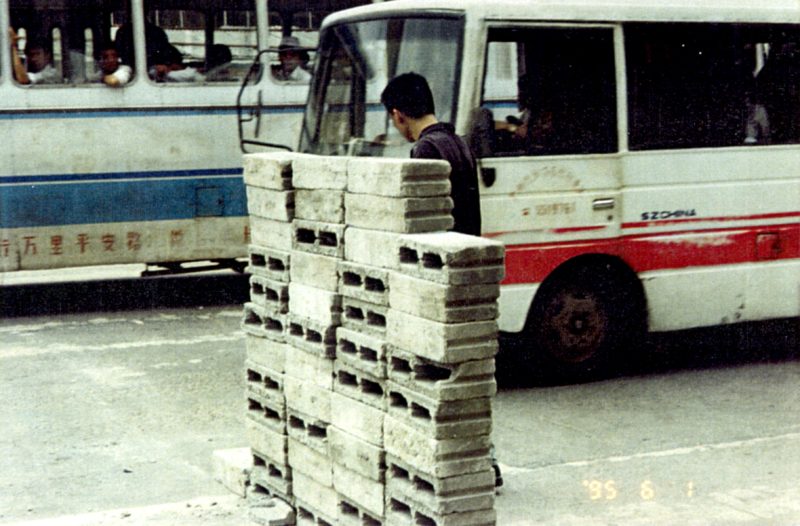 In a conversation with Nonny de la Peña1, Lin said this about his performance:
Safety was a big problem in China's road traffic in the 1990s. Of course, the title of this work was chosen after I finished it. Lin He Road is the only way to the nearby railway station. There are many cars passing by. Whether I could successfully complete this work was my biggest worry at that time. There was another point of safety here, and there was no one or the police to interrupt my actions at the time.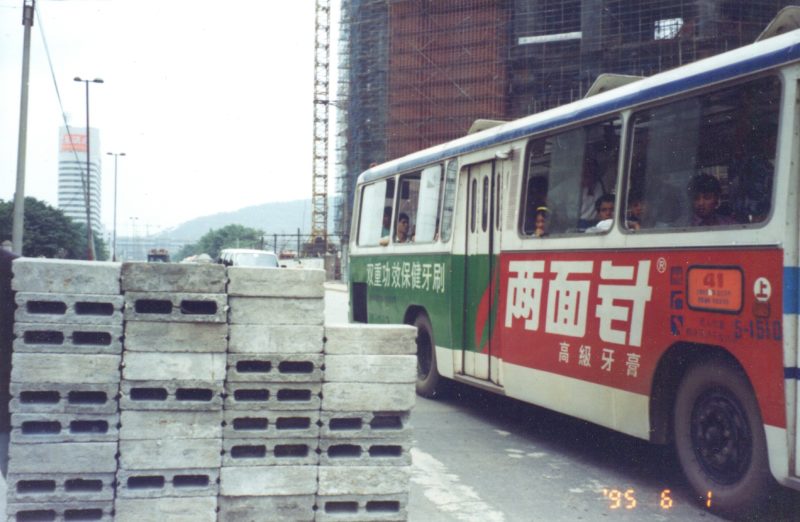 This process of repeating the stacking and the unstacking not only effectively turned a steady wall into a moving one, but the intensive labor of building and rebuilding also helped to slow down traffic, which on a normal day would be bumper to bumper.
This moment, though monotonous, helped to create a disturbance in the hustle and bustle of urban life in a busy city street. This action caused people, whether pedestrians or motorists, to stop and wait rather than rush off to the next thing.
Lin Yilin Safely Maneuvering across Lin He Road, 1995
Well-known Chinese curator Hou Hanru says about this piece2:
This action creates moments of void in the turbulent flow of urban life.
In essence, this performance piece was created to force people to stop, take a look at their surroundings and contemplate the fundamental changes that have taken place in society and our environment.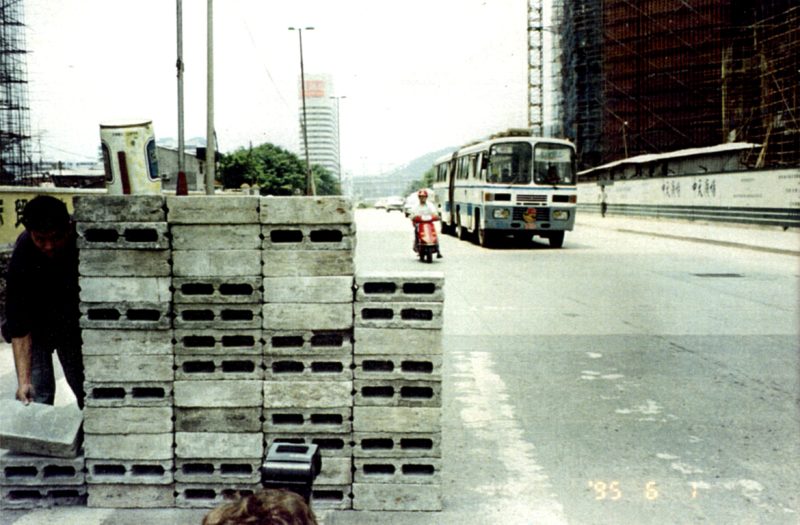 Final words
Performance art, such as this, is one of the freest art forms and because it is not bound by rules, it tends to have a positive impact on the observers or intended audience.
Performance artists such as Lin have been central to the art movement not just in Asia but all over the world because of their willingness to test both the limits of the law as well as social norms.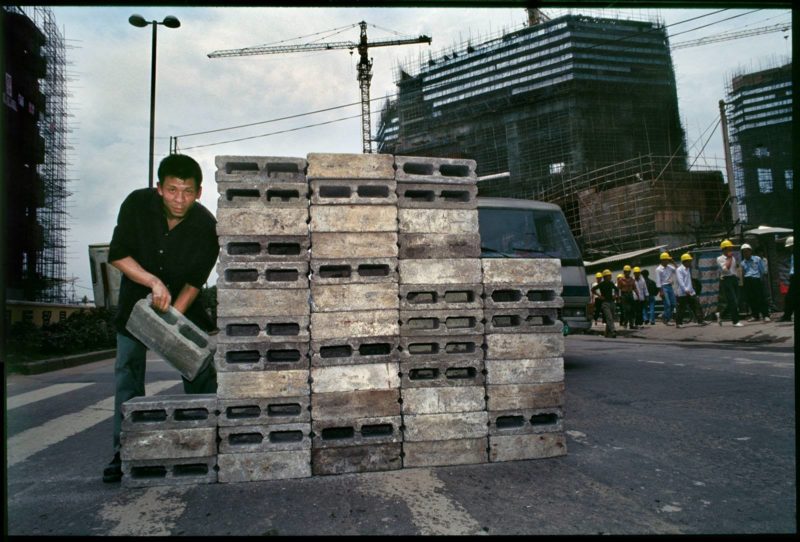 More performances
Footnotes