Cyprien Gaillard – Neon Indian, 2011, neon tubes, steel construction, 10m, Haus der Statistik, Alexanderplatz, Berlin
Photo: Krzysztof Zielinski
Cyprien Gaillard (b. 1980 in Paris) put up the enormous Neon Indian on the Haus der Statistik at the Alexanderplatz in Berlin. The Indian is reminiscent of the logo of the US Baseball team Cleveland Indians. Gaillard often uses this in 1894 created image and refers to the use of indian names and mascots in the US, despite their extermination. Even though those images seem outmoded, they still continue to exist in mass culture, and although Indians were victims of exclusion, some part of their culture serves as marketing tools for American sport teams and others.

Cyprien Gaillard – Neon Indian, 2011, neon tubes, steel construction, 10m, Haus der Statistik, Alexanderplatz, Berlin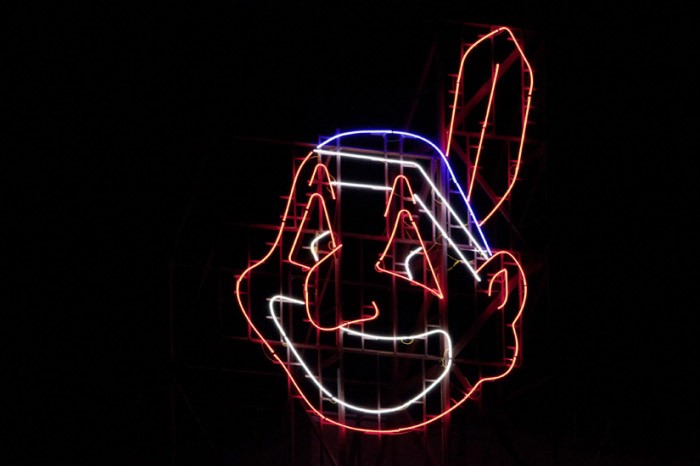 Cyprien Gaillard – Neon Indian, 2011, neon tubes, steel construction, 10m, Haus der Statistik, Alexanderplatz, Berlin

Cyprien Gaillard – Neon Indian, 2011, neon tubes, steel construction, 10m, Haus der Statistik, Alexanderplatz, Berlin
Last updated