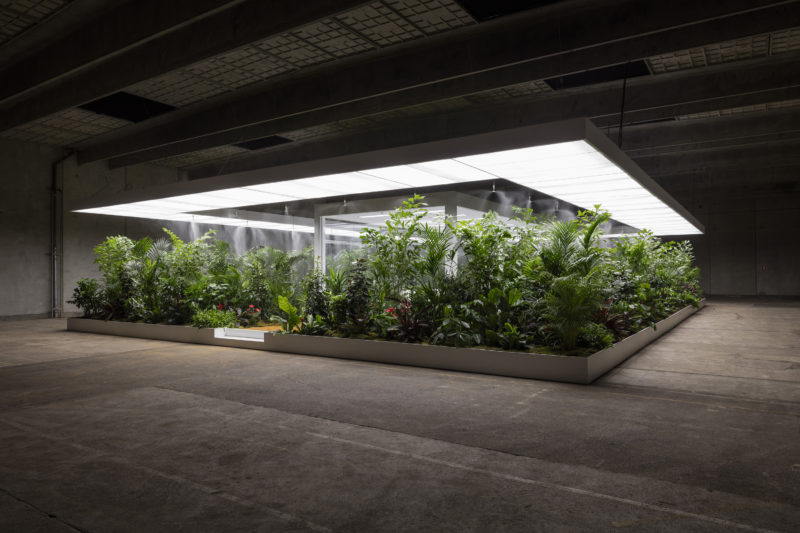 Who is Doug Aitken & why is he important?
Over the past twenty years, or so, mixed media artist Doug Aitken has done everything that he can to stand out with his performances and art installations- of which he has done successfully. Throughout his career, this Los Angeles based artist has earned respect and global acclaim owing to his complex and engaging installations that provide audiences with thought-provoking visuals of the effects of the post-industrial contemporary era on the planet. Thanks to his innovative performance pieces and works, Aitken has managed to start important conversations regarding the conflicts that exist between nature and technology with the hopes of forcing human beings to realize the effects of urbanization on their surroundings.
The Garden
In his typical style, rather than create a painting (which is perfectly acceptable, by the way) to stimulate a discussion about the state of the environment today, Aitken took the experiential route, as he so often does with his other works, when designing the Garden. The Garden was created as a triptych, which is basically a set of art pieces created to be appreciated together. In this case, Doug's triptych on the theme of the eco-system and environmental conservation consisted of two other installations, the first at the Coachella festival. At the same time, the second was featured in the Art Basel Contemporary Art Fair.
Doug Aitken's Destructive Installation
Visitors were encouraged to smash objects inside the installation
The garden was an immersive installation that invited visitors to interact with the garden, a green jungle full of plants and other household items such as chairs, lamps, and tables. This jungle was housed by a rectangular transparent glass box. Visitors who found their way inside the box were encouraged to perform an act of destruction, mainly smashing up the objects inside it using a sledgehammer. All the events occurring inside and participants entering the box were recorded and everything was live-streamed to Doug's website.
Doug Aitken | The Garden | ARoS Museum Triennial 2017
Analysis
The garden was created as a synthetic vision of the environment and it was designed to exist in conflict with objects that are considered vital to everyday contemporary life. With the Garden, audiences were able to experience the artwork from the outside before becoming the subjects inside the rectangular container. As such, the Garden was created as an experimental lab that confronts the separation between nature and the artificial environment created by human beings. By smashing the man-made objects placed within the Garden, visitors were symbolizing a return to their primal instincts.
Photos
The Garden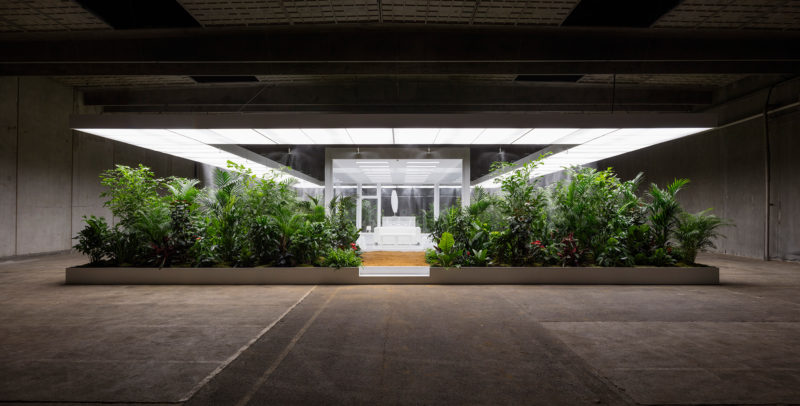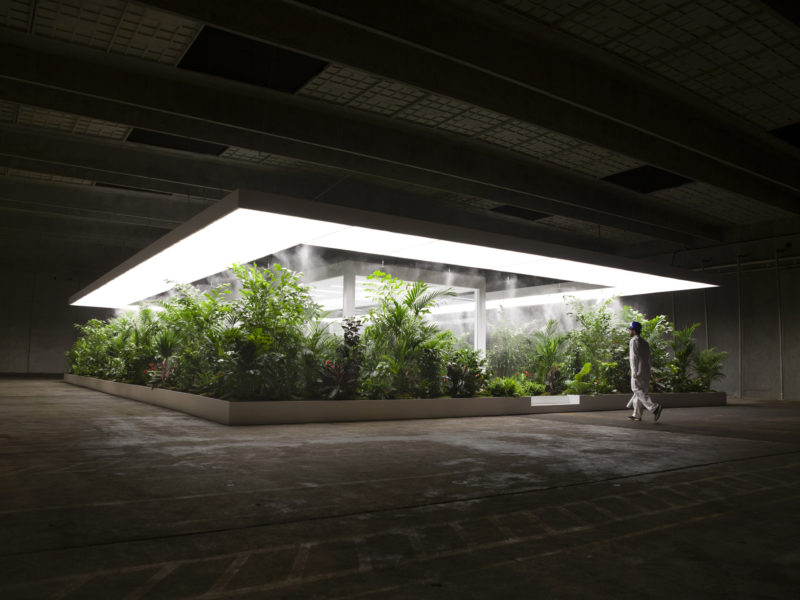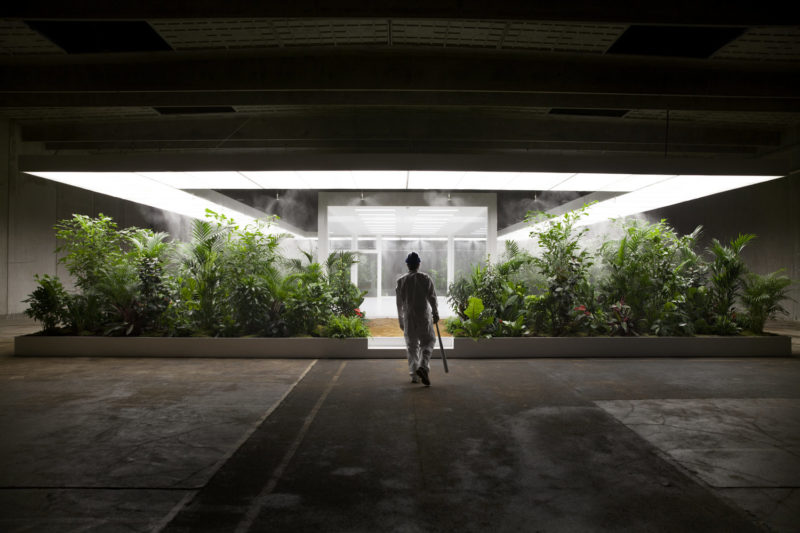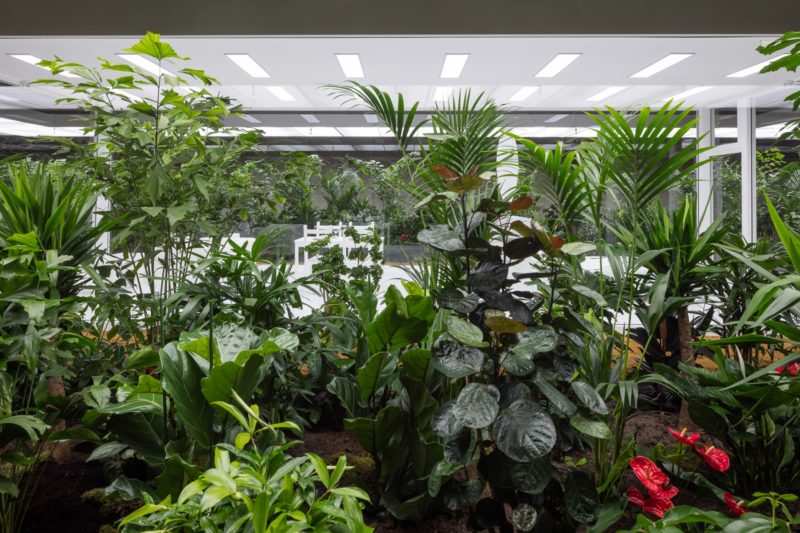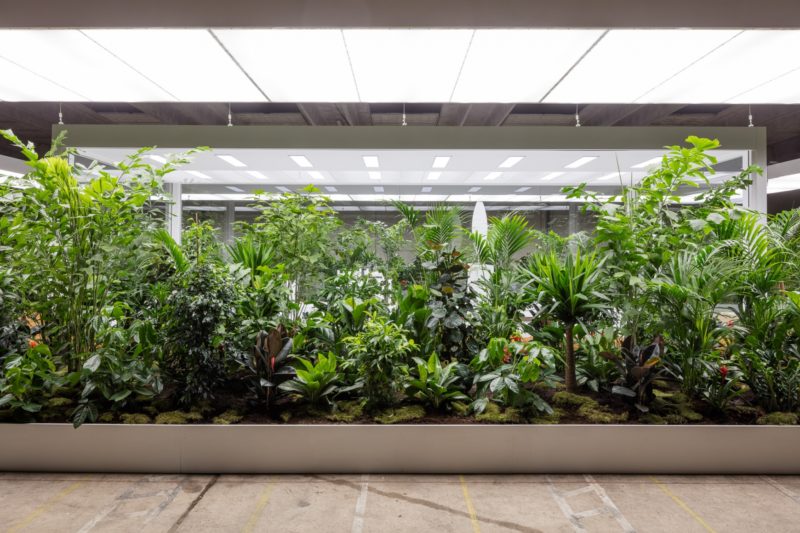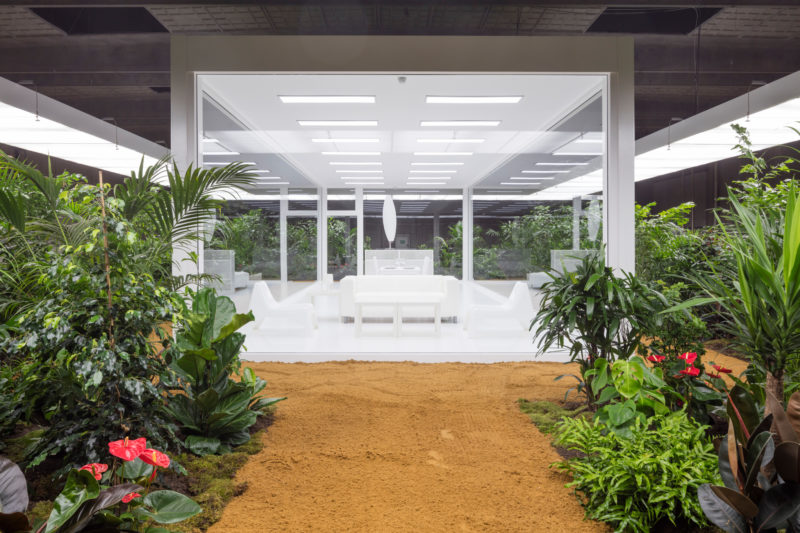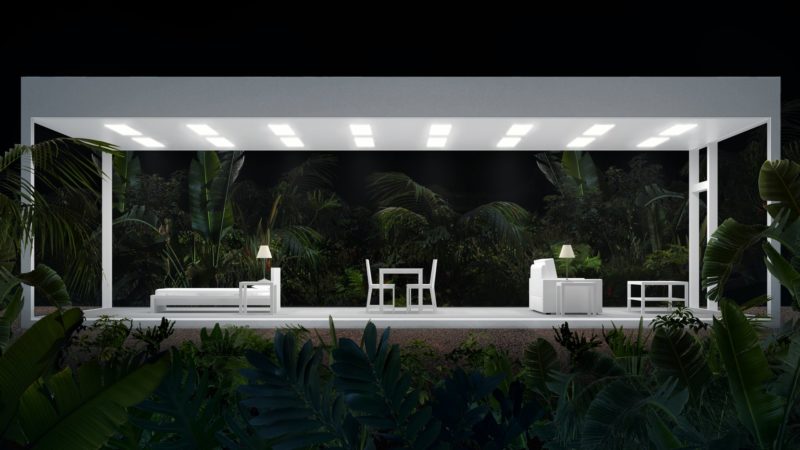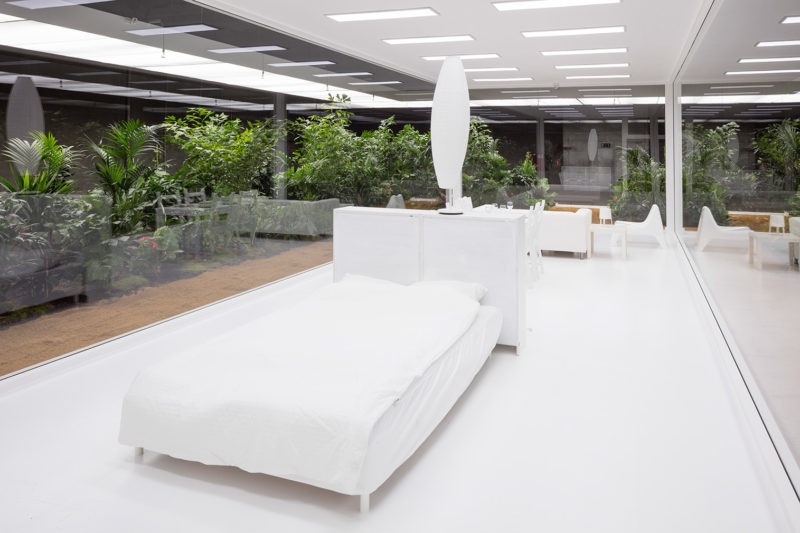 Visitors smashing objects in The Garden