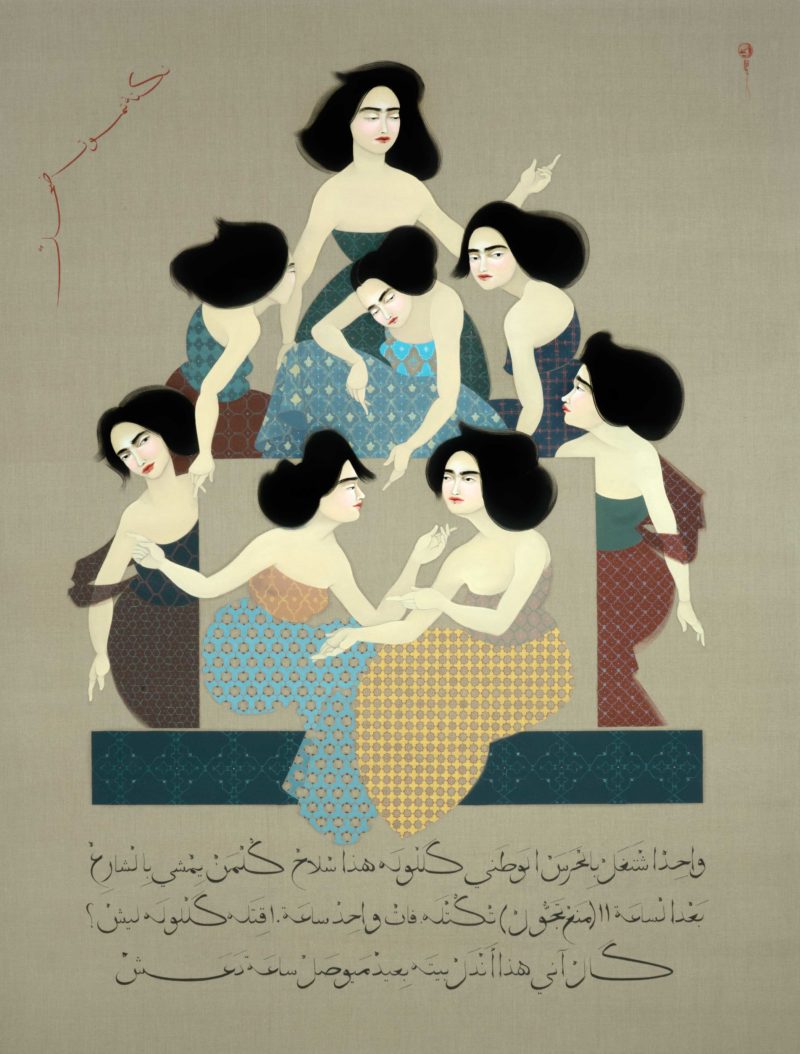 Hayv Kahraman's biography
Hayv Kahraman was born in Baghdad, Iraq in 1981, moved to Sweden at the age of 11 and began painting at the age of 12. She uses art in various ways to create something unique and catching. Kahraman's artwork depicts the impacts of war, significantly the effect on war women. Her diverse stylistic references range from Japanese and Arabic calligraphy art nouveau, Greek iconography and Persian miniature.
How being an immigrant influenced her work
Hayv Kahraman's work contends with the marginal spaces between Western and Middle Eastern culture, including the physical traits and the concepts of gender through her individual histories as an Iraqi immigrant to Europe then to the United States. Her work has intertextual notes of the Western and Middle Eastern art histories, but her personal aesthetic, as an immigrant, is of her very own and belongs to neither.
Who are the pale women in her paintings?
Hayv Kahraman's second solo show at Jack Shainman Gallery, New York, called "How Iraqi Are You?" is a grabbing expedition, building on the refined figuration of Persian miniatures. Her paintings depict pairs and groups of similar-looking women in conversation, with pale skin, large gestures and features that are reminiscent of the women featured in Renaissance paintings combined with the features of the stunning powdered geishas on Japanese woodblocks. The scenes in Hayv Kahraman's works are actually those from Ms. Kahraman's childhood, where she grew up in Saddam Hussein's Iraq and later in Sweden. The images depict a sense of styles that have been reborn in addition to the emotions of female empowerment, strength, and intimacy.
Video: Hayv Kahraman: Gendering Memories of Iraq
Video: Hayv Kahraman's poetry
Exhibitions
Kahraman now lives and works in Los Angeles. Her work has been featured in exhibitions including at several renowned venues, including the Nelson-Atkins Museum, Kansas City; Victoria and Albert Museum, London; Paul Robeson Center for the Arts, Princeton; Newtopia: The State of Human Rights, Kazerne Dossin Museum, Mechelen, Belgium. Her work is also included in several public collections, including the American Embassy, Baghdad; The Barjeel Art Foundation, Sharjah; MATHAF Museum of Modern Art, Doha; and The Rubell Family Collection, in Miami.
Paintings