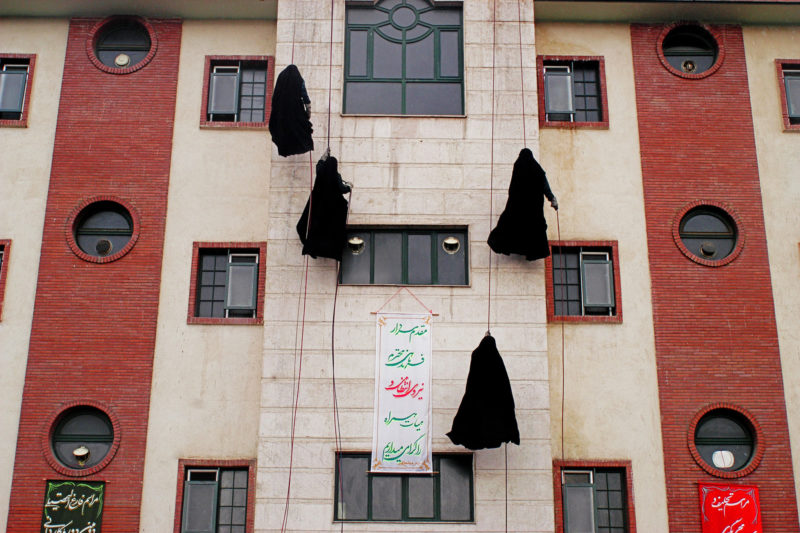 Tehran's first all-female police unit
In 2003 the first females ever graduated from Iran's police academy in the capital city Tehran, after undergoing training for three years. Spiritual leader Ayatollah Khamenei himself had to give permission to Tehran's police chief Mohammad Baqer Qalibaf to create the first all-female police unit.
Abbas Kowsari about his project
"During Qalibaf's time as police chief," Kowsari said, "policewomen performed many martial arts and chase routines, including climbing walls and jumping out of the windows of moving cars. But after he stepped down, that training was eliminated. Last year's ceremony was limited to a parade, speeches, target practice, and the loading of revolvers by blindfolded policewomen graduates. No photographers were allowed."
Video: Hundreds of newly trained policewomen graduate
Hundreds of newly trained police women graduate
About Abbas Kowsari
Photographer Abbas Kowsari does not shy away from controversial topics. He has worked for over ten Iranian leading newspapers, most of which are now banned from publishing. He was granted permission to take photos of the graduation ceremony, which turned out to be quite unusual. Abbas Kowsari currently works as the senior photo editor for Shargh newspaper in Tehran. His photos have been published in The New York Times, Time magazine, Der Spiegel and others.
Photos of Tehran's Police Women Academy