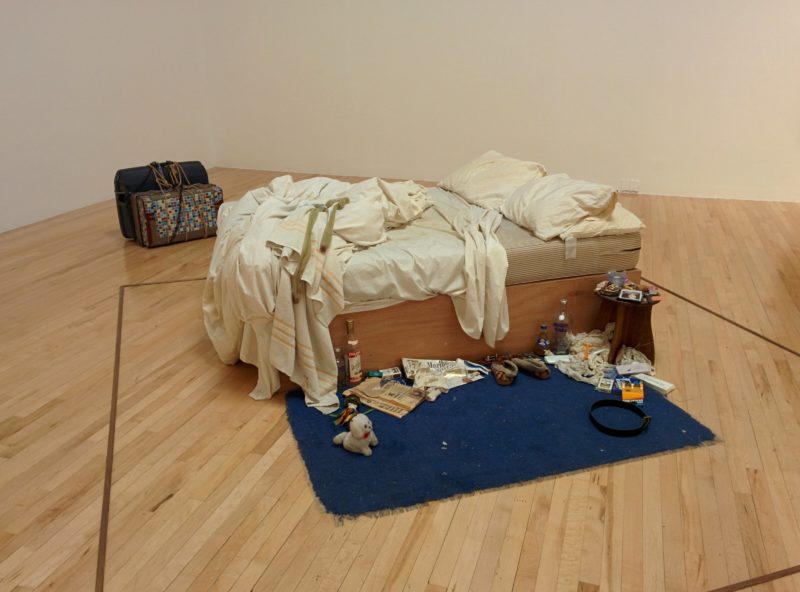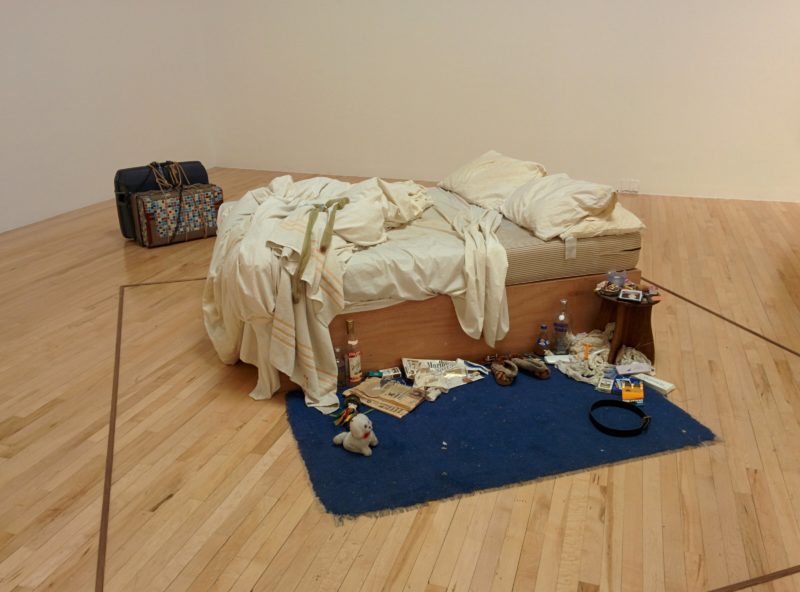 Introduction
Tracey Emin's work has always been shrouded in revelation and discovery, where she uses her real-life events as the inspiration for her works. So far, her art has become varied to include video installations, paintings, drawings, neon sculptures1, photography, and even needlework.
Emin's work is characterized by an imminence and frequently sexually challenging boldness that places her within the traditions of the feminist dissertation. Emin's work, therefore, resonates firmly with the tenets of feminism.
Some of her most controversial works include Everyone I Have Ever Slept With, which was created between 1963 and 1995, Every Part of Me Is Bleeding and Feeling Pregnant III.
The recurring themes in her artwork include rape, sex, abortion. Although she is regarded as one of the most controversial artists of her generation, her works never fail to attract attention from audiences and celebrities, who are ardent fans of her controversial artwork.
Artwork description and composition
My Bed was first created in 1998 and was exhibited at the Tate in 1999 after being shortlisted for the Turner Prize. My Bed was created after Emin survived a mental breakdown in 1998, after which she spent four days almost unconscious and highly intoxicated on vodka and cigarettes.
The scene around her bed highlighted the breakdown. It featured empty bottles that were laid out, used cigarette packets, blood-stained underwear, used and unused condoms, containers of contraceptive pills, waist belts and an array of other items.
When Emin left to help herself in the toilet, she quickly noticed that her bed had turned into a work of art that chronicled one of the darkest moments of her life. In response, Emin opted to transform it into an art installation.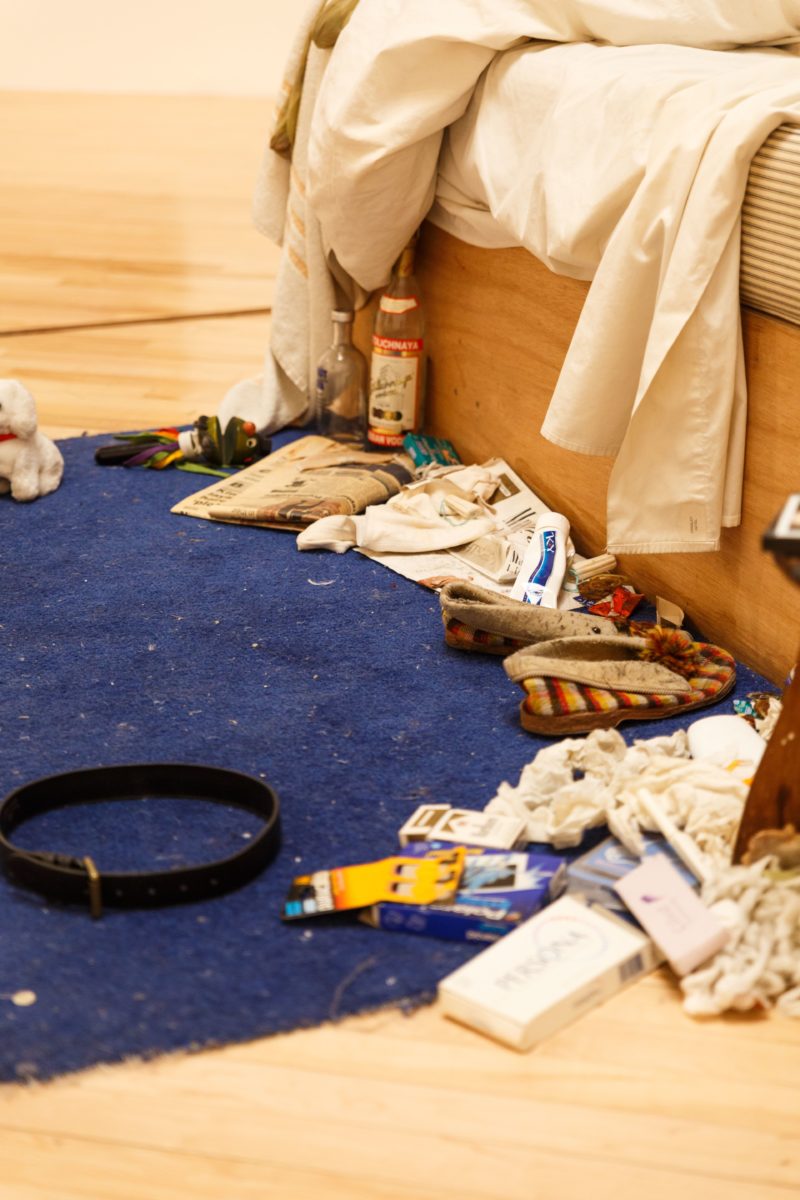 Although nominated for the prestigious Turner Prize, My Bed received a lot of criticism and backlash, especially from circles that were not quite prepared to deal with her level of conceptualism and how open she was with her sexual experiences.
Emin ended up not winning the Turner Prize, but also received significant praise for My Bed, which was created to explore the various symbolic qualities of a bed as a location where birth, sex, and death take place.
Through her work, Emin highlights her hopes, successes, and humiliations in candid and excruciating detail. Her work borders on both the catastrophic and the humorous, revealing intimate details of her experiences through the years.
This paradoxical perspective, both at once daring and confessional, as well as self-absorbed and self-deprecating, is what has earned her several nominations and awards.
Analysis
The primary idea with My Bed was to push the boundaries of decency and blur the lines between societal norms. With My Bed, any normal human being would have cleaned up the mess and thrown away any unnecessary items in the bin.
But since Tracey opted to highlight her suffering as a work of art, the entire sordid scene ended up exploring the experience of anxiety and depression through a personal and intimate lens, making it much more approachable and easier for the audience to relate to.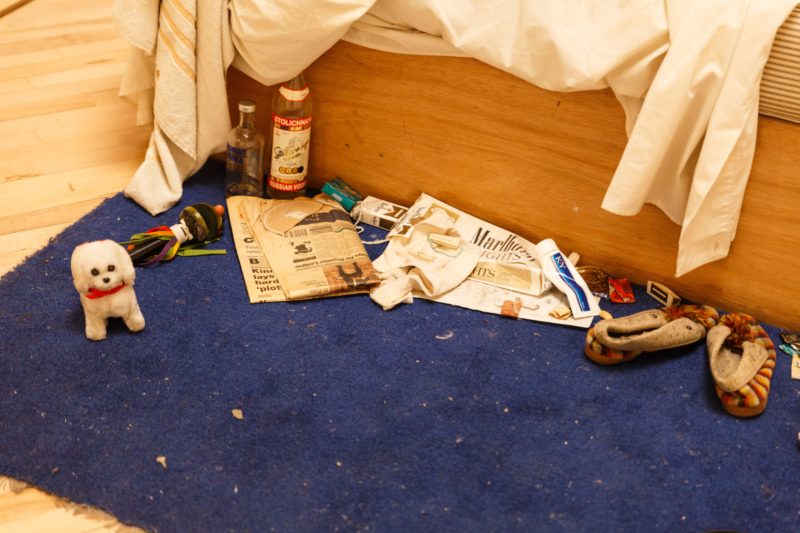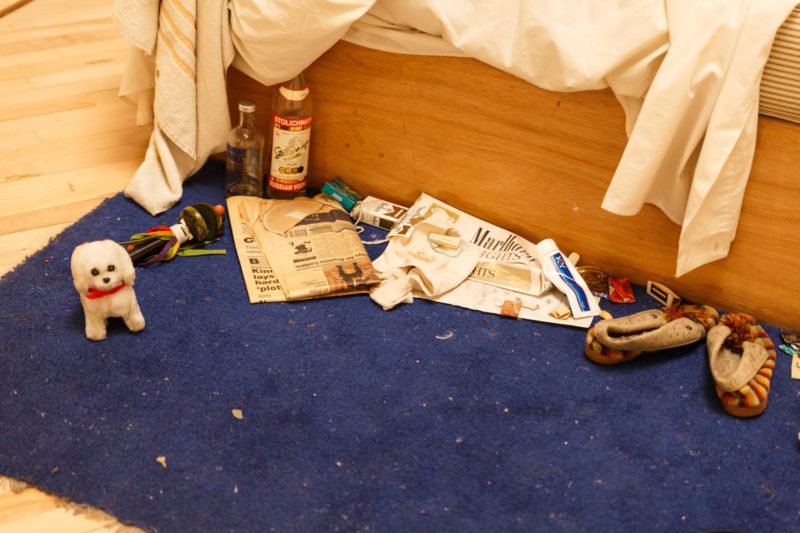 By publicly airing her dirty laundry through her artwork to the public, her work seems to engage audiences at a profoundly personal level, making it easier to interpret and understand.
Her courage and willingness to be vulnerable have brought attention to the discrepancies that exist between men's and women's ability to engage with specific issues of alcoholism, gender roles, sex and more.
Auction & Value
On July 1, 2014, My Bed sold at Christies auction2 for 2,546,500 GBP ($4,351,969). The bidder was Jay Jopling of White Cube gallery who acquired the work on behalf of Count Duerckheim, a German industrialist.
Where is Tracey Emin's bed?
According to Tate director Sir Nicholas Serota, the current owner of My Bed, Count Christian Duerckheim, agreed to loan this work to the Tate "for a period of at least 10 years"3.
The work is currently not on display. Check the artwork page on Tate.org.uk4 for updates.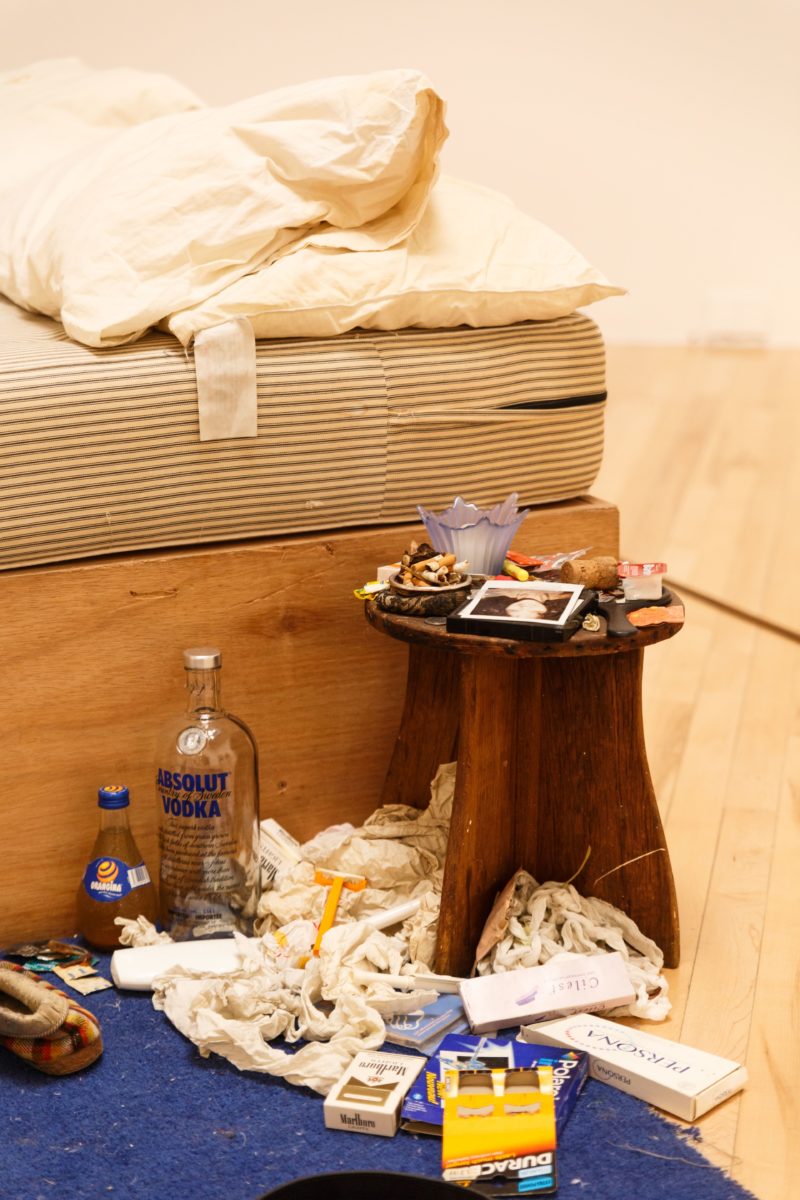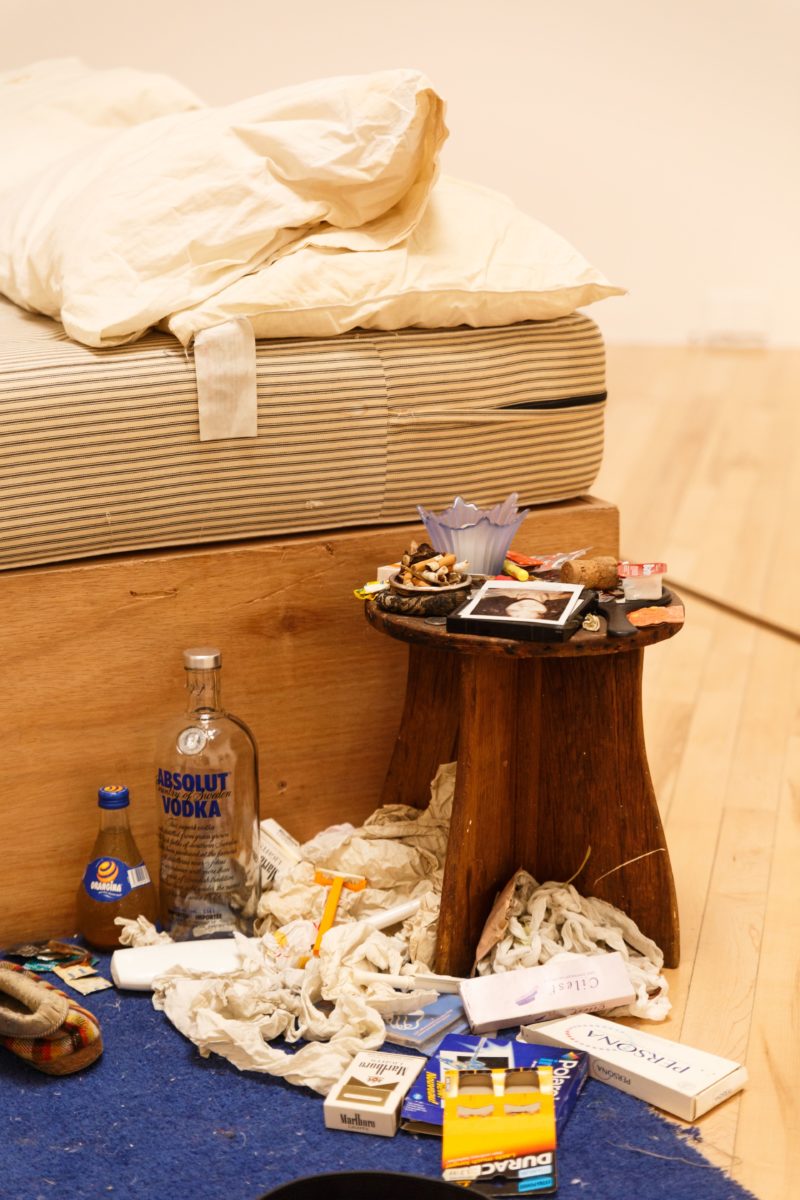 Inspiration
Few artists in the world have been able to express themselves as well and as intensely as Tracey Emin. Known widely in British art circles for her daring ability for self-expression, Emin has been creating art that defies societal norms and previously held philosophies of femininity for years.
Emin's work can best be described as confessional, owing to her use of personal history as the subject of her work. She is known for using her body as a medium in her performances as well as her self-portraits.
Emin is most recognized for her highly personal and confessional work, which is commonly reported through her fame and the use of media. Through the years that she has been in business, she has highlighted personal traumatic events that she has endured in her life, including alcoholism, sexism, unreported rape, promiscuity and more. The quality of her work is often contested, which has further helped to propel her success.
Conclusion
The point of the piece was to elevate the experiences of women to a level of imaginative expression. Even though the artwork was shocking and unacceptable by many people's standards, it consequently played a crucial role in breaking numerous societal taboos regarding the female form, sexuality and shame.
More by Tracey Emin
Footnotes