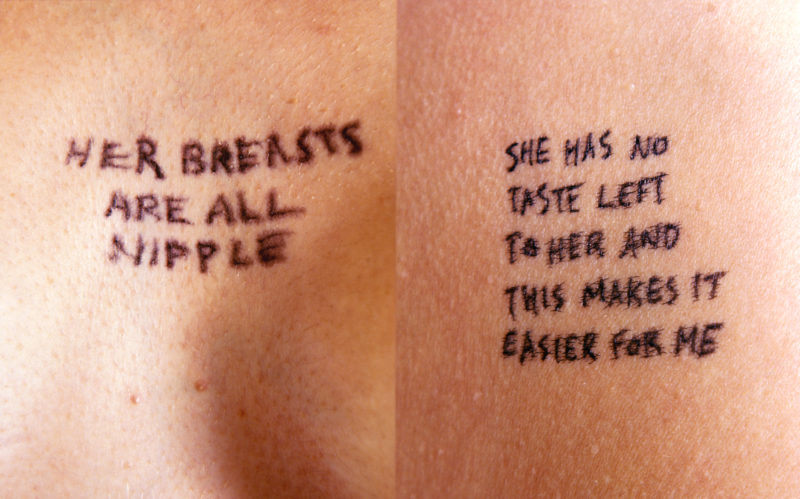 What is Jenny Holzer known for?
Conceptual artists are well known for favoring ideas that completely reject standard and accepted notions of art, and Jenny Holzer is no different. As one of the most recognizable conceptual artists of her time, Jenny Holzer's work strives to explore the spirit of art, giving special prominence to the use of language. As one of the most awarded conceptual artists of her generation, Holzer is widely praised for her use of provocative language-based public works like Lustmord that deal with powerful subjects of disease, torture, gender inequality, and death.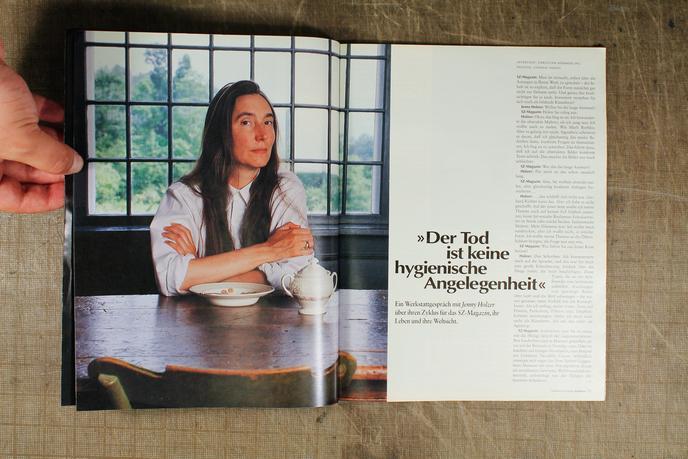 Influence and background
A well-known Neo-Conceptualist1 artist, Holzer has always used the standardized rhetoric of information systems and technology to highlight political discourse. Having begun her long and prolific career in the 1970s, she quickly gained ground due to her Truism series of one-line dictums and sayings that were wheat-pasted to buildings and walls all over the Manhattan area of New York.
Lustmord
Lustmord was created as a response to the methodical rape and murder of women that occurred as a result of the irrational act of ethical cleansing during the Bosnian War2. Lustmord was created to draw people's attention to these brutal acts. The works were created between 1993 and 1994 and featured a total of three poems that recounted the sex crimes3 that took place during that time from the perspective of the victim, the perpetrator of the sex crimes and the observer.
Different forms of presentation
The title Lustmord was taken from a German word used to mean sexually inspired murder. Aside from creating the poems, Holzer also included an LED installation. The texts from Lustmord were represented in various other formats. For instance, the Süddeutsche Zeitung, the Sunday magazine belonging to one of Germany's largest daily newspapers commissioned Holzer4 to reproduce up-close photos of the texts that were handwritten in blue, black and red-black ink on skin.
Lustmord was also reproduced for a house whose walls were made of sheets of leather. These different formats allowed the audience to have multiple viewing experiences that permitted them to understand the subject matter better.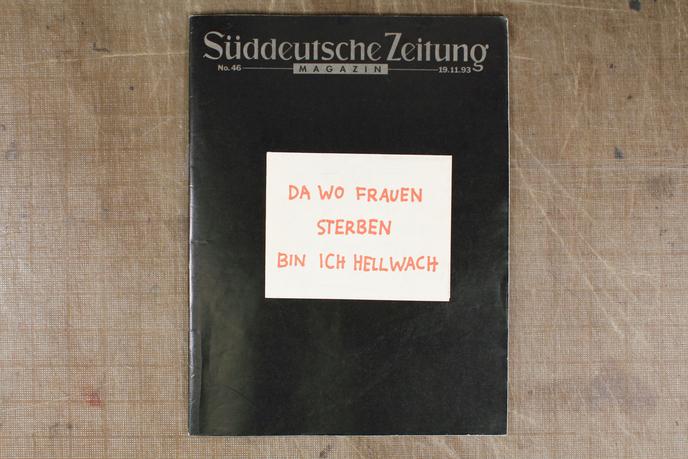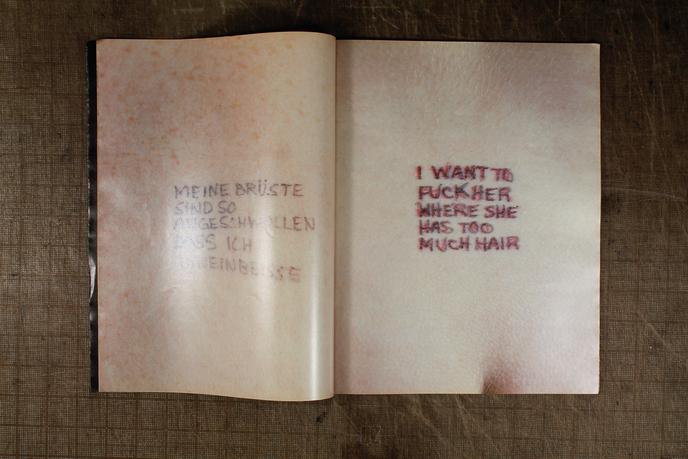 Analysis
Lustmord was a powerful and thought-provoking project not only because it featured texts, images, and objects that forced audiences and observers to look at their own bodies more closely but also because it featured brutal acts that actually happened in real life. Textually, Lustmord described the actual rape and murder of Bosnian women in three voices; the females experiencing the torture, the male performing the crimes and the gender-neutral witness to the entire terrible event. The first-person accounts given in the poems were explicit and painful. In so doing, Holzer managed to implicate the audience through their personal interpretations of the work, which then forced them to closely examine how women are treated and how society responds to rape culture and victim shaming.
Photos
Lustmord Table, 1994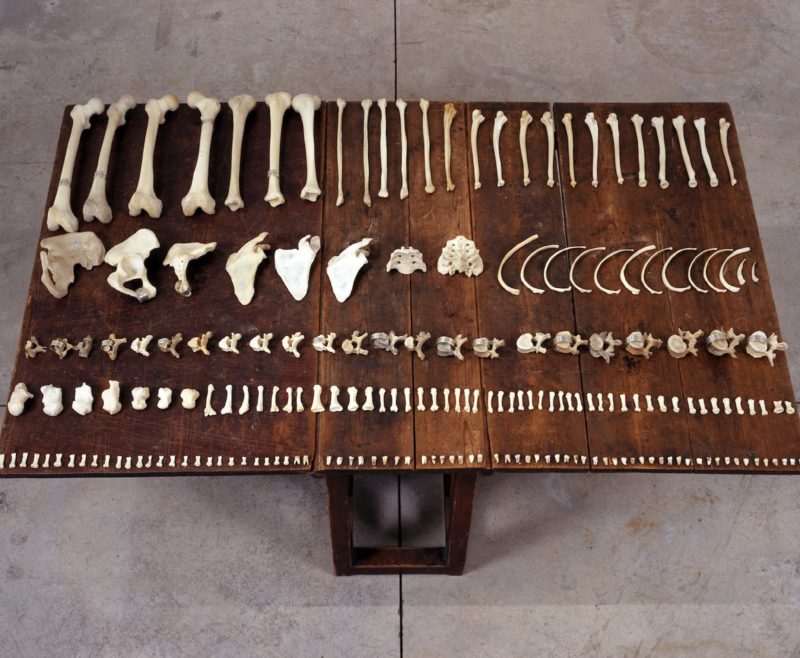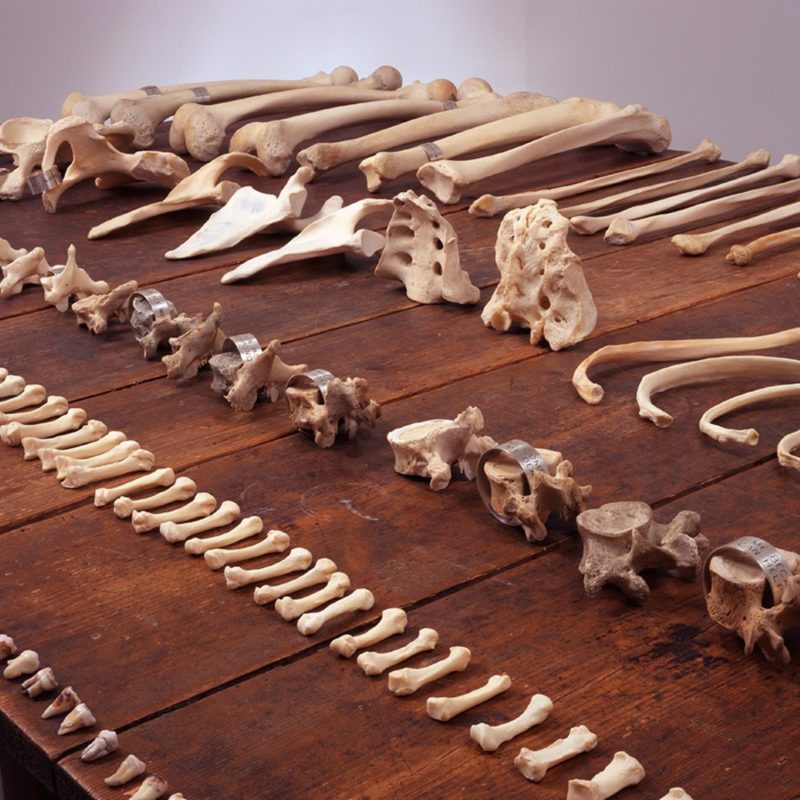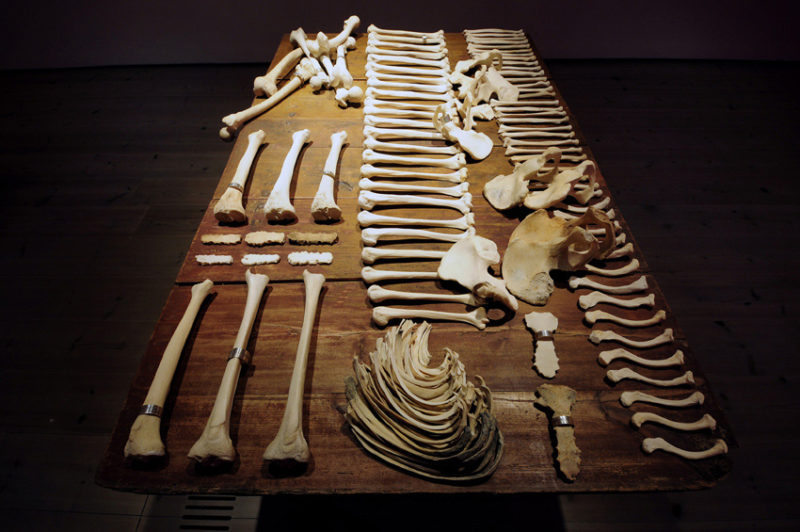 Lustmord, ink on skin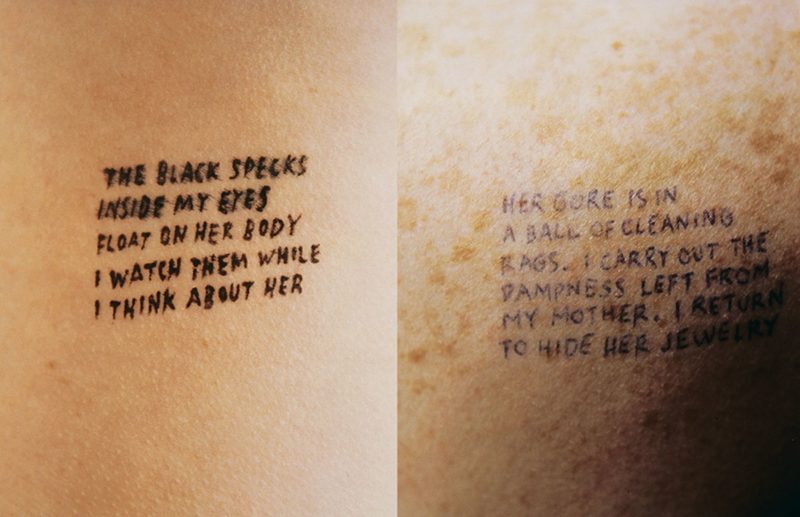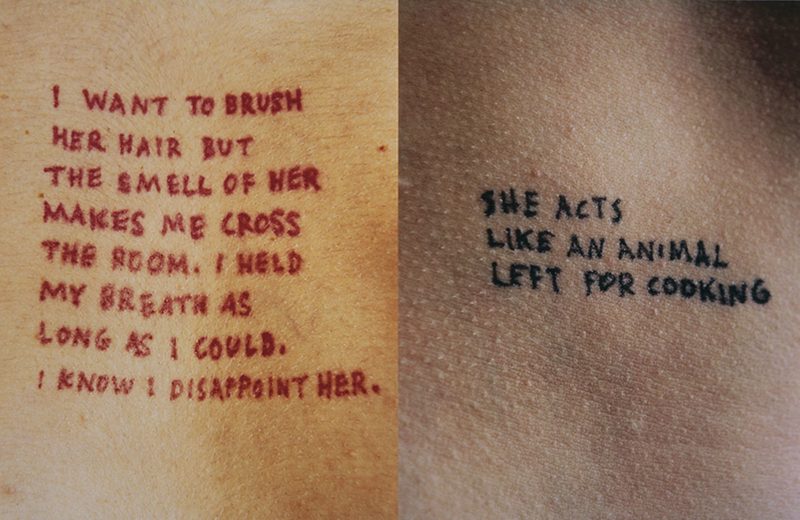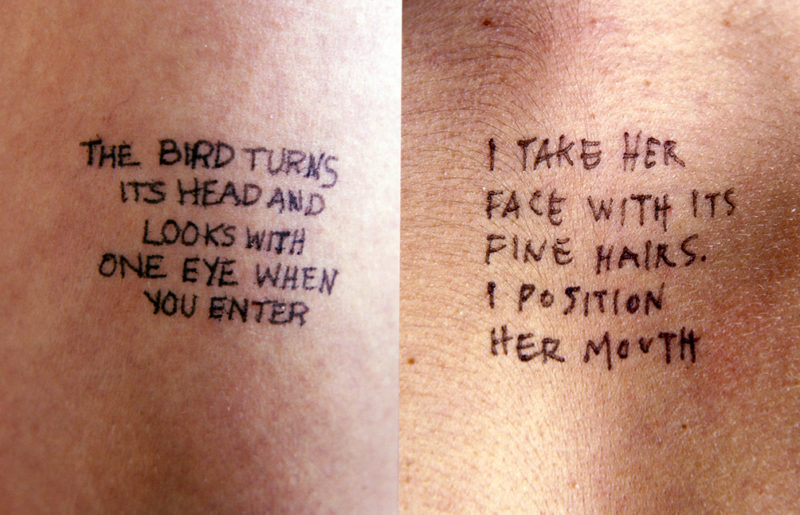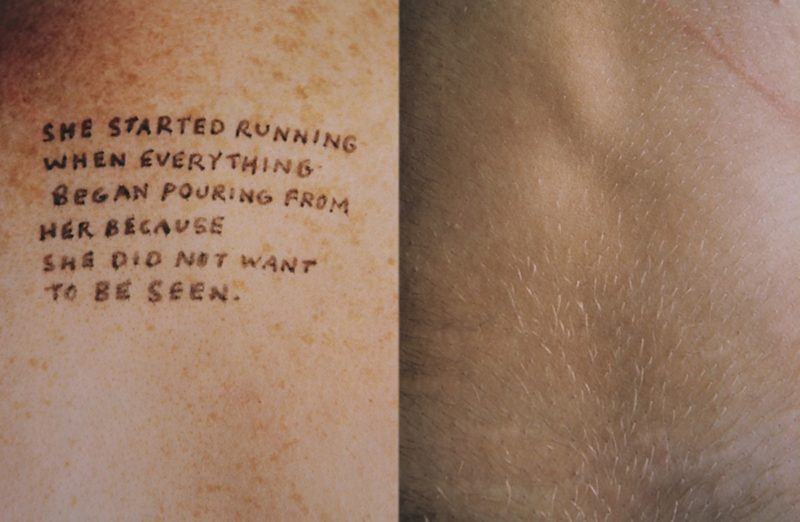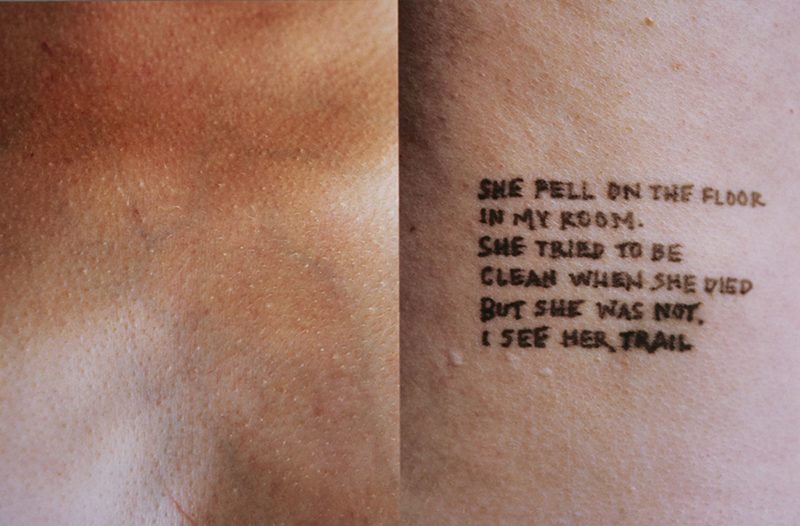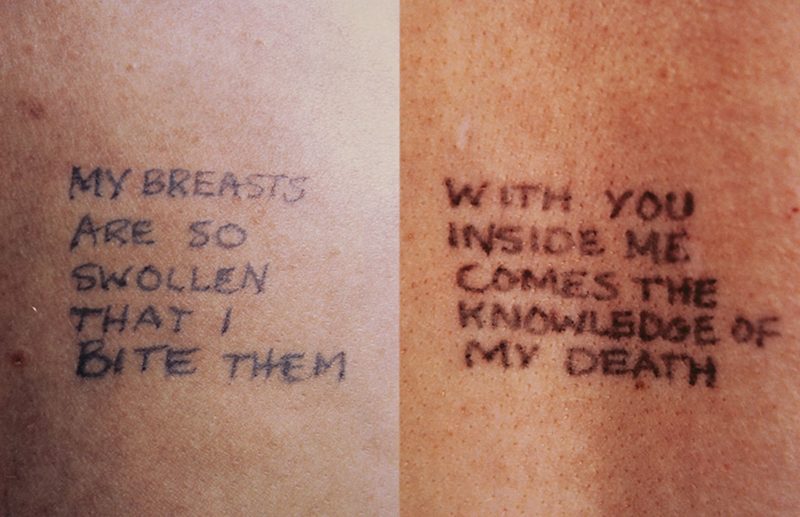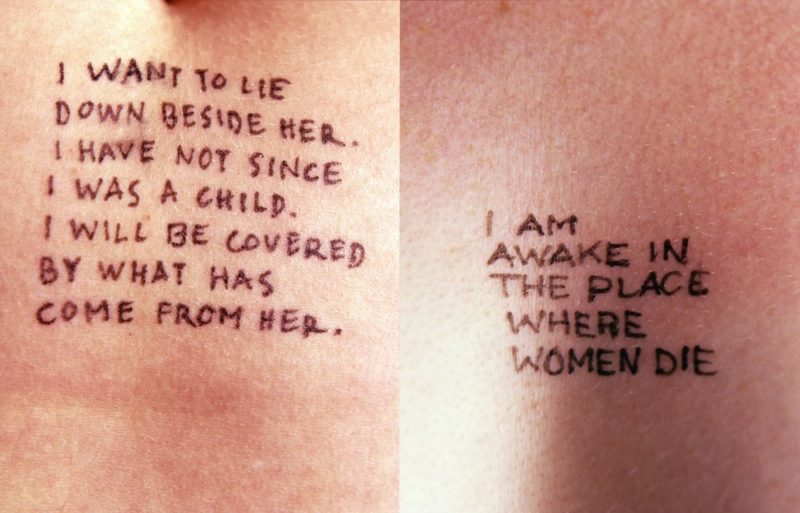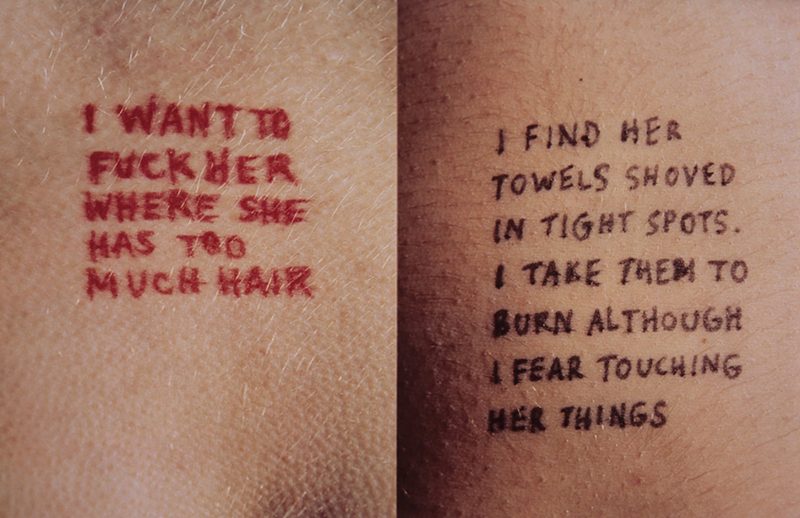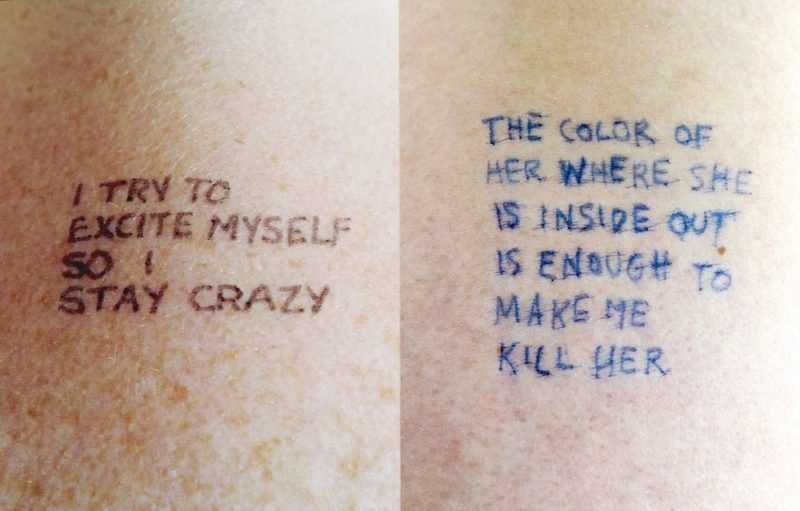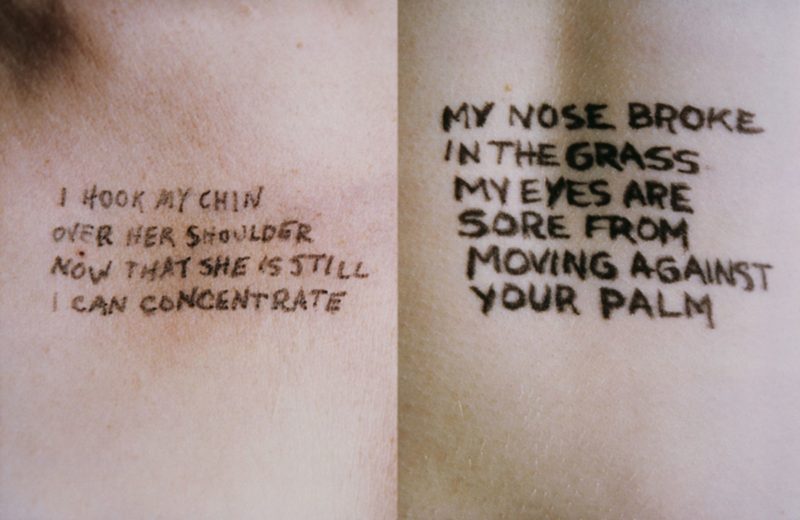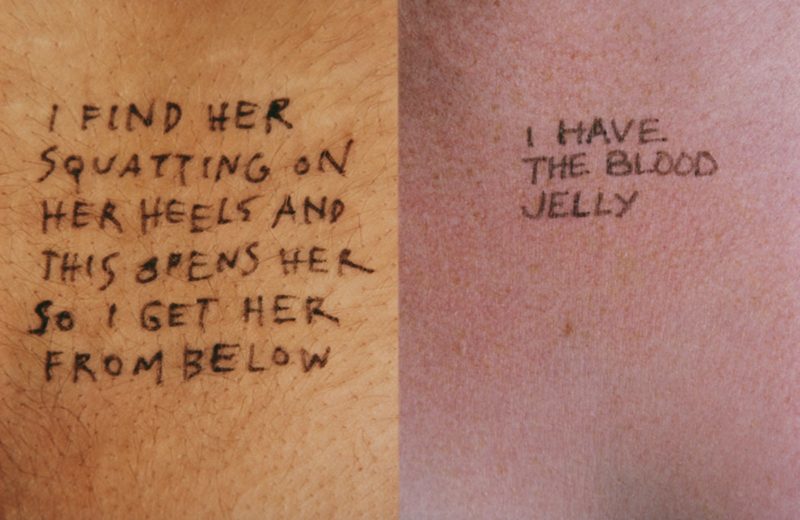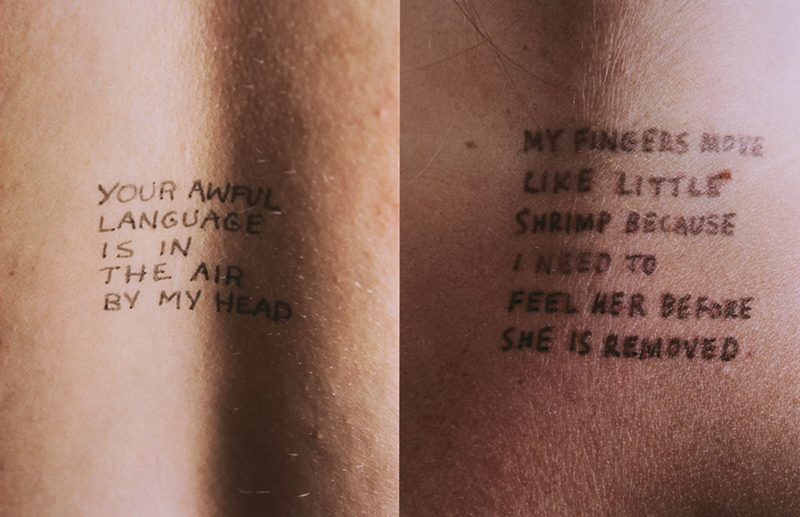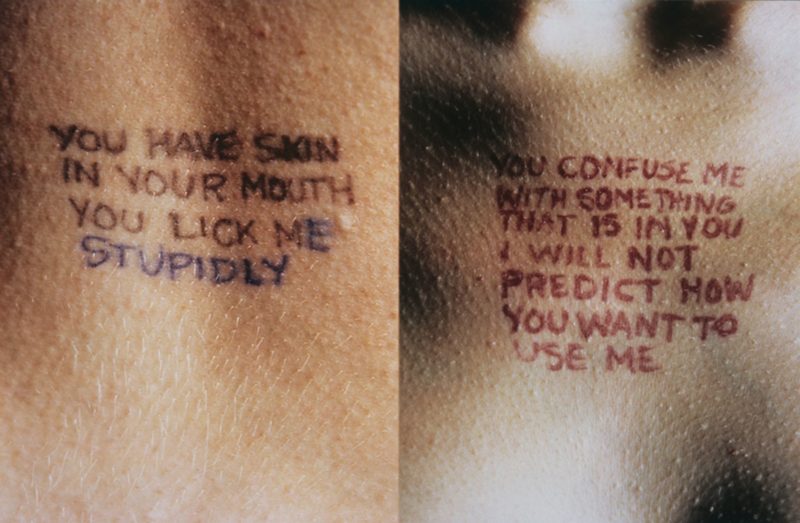 More by Jenny Holzer
Footnotes