Carsten Höller – Test Site, 2007, New Museum, New York – Exhibition: Experience, 2011
Carsten Höller is well known for playfully including his slide installations in major museums across the world. Höller, who is formerly a scientist with a degree in agronomy, is famous for repurposing components of the real world, such as slides, for art spaces. The majority of his works feature aesthetics that are relational, meaning that the projects created are inspired by the relationship that people have with their social contexts. The end result of Höller's incredible work is an experience that resembles part playground and part lab, which is a crowd pleaser.
Höller stages quasi-scientific experiments that affect the audience's state of perception; his slides cause participants to question their relationship with ordinary things that surround them, with other people around them and with themselves. As such, all of the slides are both playful and dissident, creating an experience which is enjoyable and unnerving.
By opening up places that were traditionally considered to be serious, anarchic and utopian, Carsten Höller creates an environment that enables people to relate to each other and the art situated in the gallery freely. Because of the fascinating slides, people are reborn and are able to create new human relations in a space that suspends social order. Undoubtedly, the experience of sliding down the humongous pieces of art is exhilarating in itself; however, audiences do not have to grasp the significance of the slides by sliding down them.
His body of work is popular with audiences and attracts large groups from different parts of the world. Visitors seem to delight in his artworks because it allows them to experience art that can be looked at and touched. The works created are all encompassing, meaning that it is also possible to experience the pieces through other attendees. Alternatively, the pieces can also be enjoyed through contemplation or from an outsider's view.

Carsten Höller – Isomeric Slides, 2015, Hayward Gallery, London

Carsten Höller – Isomeric Slides, 2015, Hayward Gallery, London

Carsten Höller – Isomeric Slides, 2015, Hayward Gallery, London

Carsten Höller – Isomeric Slides, 2015, Hayward Gallery, London

Carsten Höller – Isomeric Slides, 2015, Hayward Gallery, London

Carsten Höller – Isomeric Slides, 2015, Hayward Gallery, London

Carsten Höller – Isomeric Slides, 2015, Hayward Gallery, London
we


Carsten Höller – Test Site, 2007, New Museum, New York – Exhibition: Experience, 2011

Carsten Höller – Test Site, 2007, New Museum, New York – Exhibition: Experience, 2011

Carsten Höller – Vitra Slide Tower, Weil am Rhein, Germany
Photo: Wladyslaw Sojka

Carsten Höller – Vitra Slide Tower, Weil am Rhein, Germany
Photo: Wladyslaw Sojka

Carsten Höller – Vitra Slide Tower, Weil am Rhein, Germany
Photo: Wladyslaw Sojka

Carsten Höller – slide at Prada, The Milan headquarters, Italy, Miuccia Prada's office with entrance to slide

Carsten Höller – slide at Prada, The Milan headquarters, Italy, starting in Miuccia Prada's office

Carsten Höller – Slide House Project (Riviera Beach Hotel Accra Nr. 1/1 17.Februar), 2000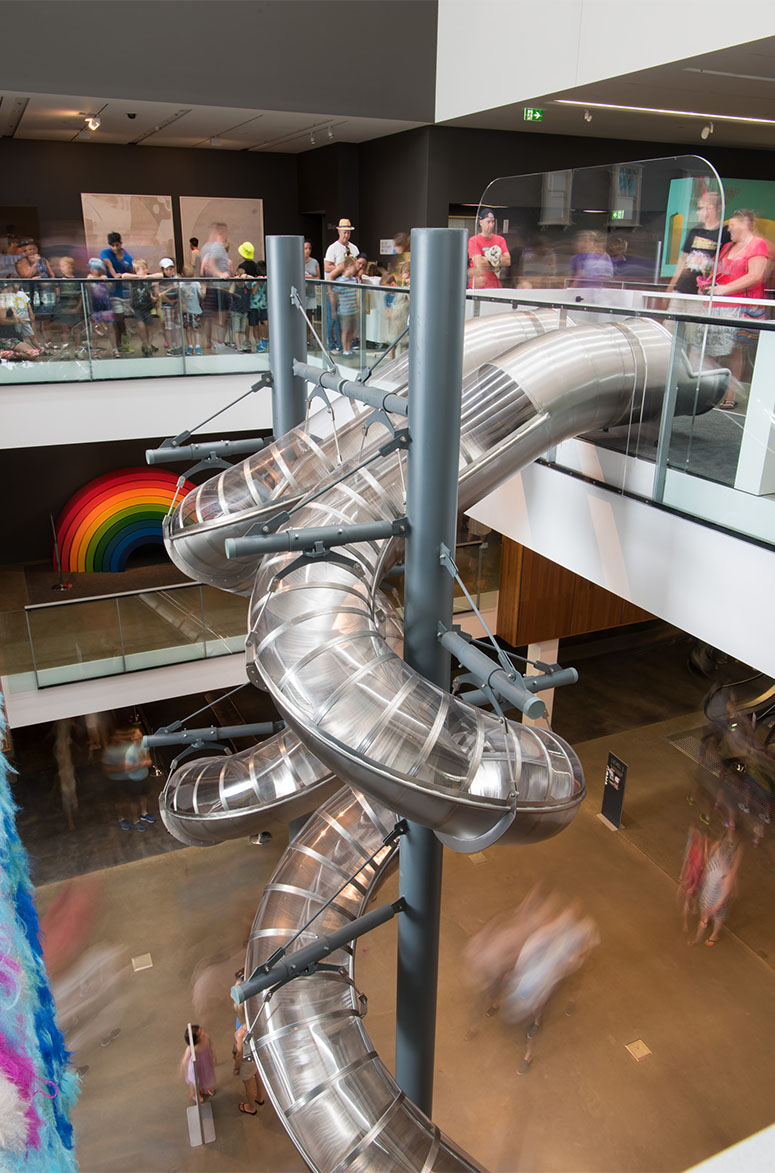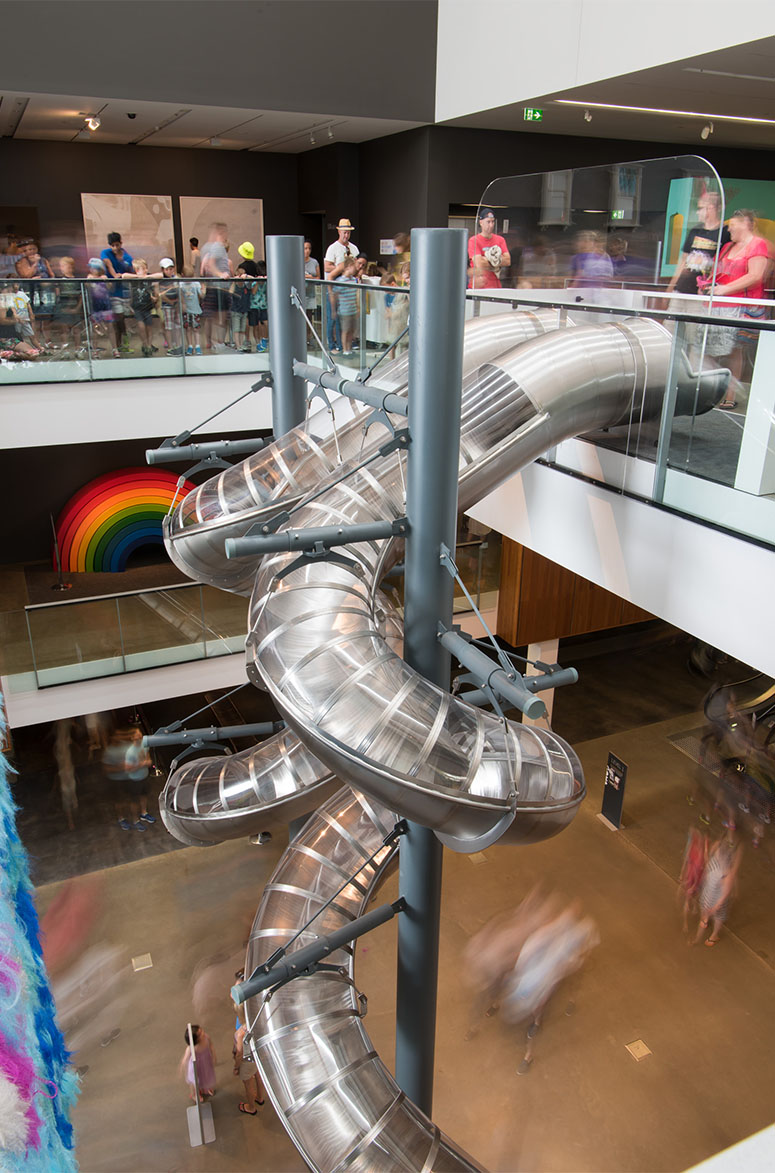 Carsten Höller – Left/Right Slide, 2010, Gallery of Modern Art, Brisbane, Australia
Photo: Natasha Harth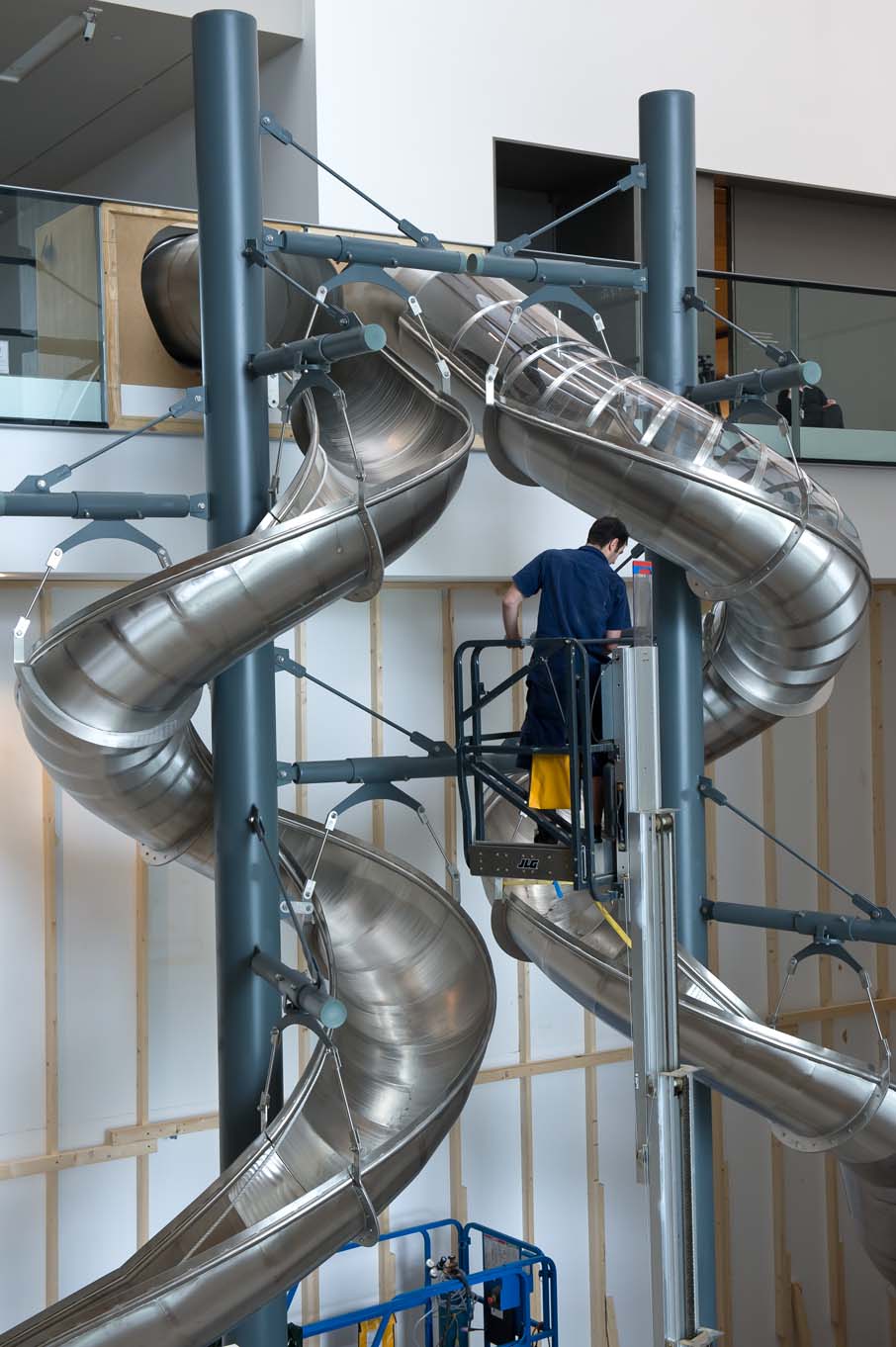 Carsten Höller – Left/Right Slide, 2010, Gallery of Modern Art, Brisbane, Australia
Photo: Natasha Harth

Carsten Höller – Left/Right Slide, 2010, Gallery of Modern Art, Brisbane, Australia

Carsten Höller – Left/Right Slide, 2010, Stainless steel, polycarbonate and rubber mat, Gallery of Modern Art, Brisbane, Australia

Carsten Höller – Double Slide, Museum of Contemporary Art, Zagreb, Croatia
Photo: Myriam Thyes

Carsten Höller – Double Slide, Museum of Contemporary Art, Zagreb, Croatia
Photo: JasonParis

Carsten Höller – Test Site, 2006, Turbine Hall, Tate Modern, London

Carsten Höller – The Slide at ArcelorMittal Orbit Tower, 2016, London

Carsten Höller – The Slide at ArcelorMittal Orbit Tower, 2016, London

Carsten Höller – The Slide at ArcelorMittal Orbit Tower, 2016, London
i
Carsten Höller – The Slide at ArcelorMittal Orbit Tower, 2016, London