Who is Jazoo Yang?
Jazoo Yang is a South Korean artist who lives and works in Beijing and Seoul. She uses her paintings and installations to document others' solitude, often in interesting ways. Her paintings, which she creates by using brushes or knives, are usually not finished so that the surface becomes the infinite space for her.
Yang has exhibited in numerous galleries in Seoul, at the Sang-sang International Art Museum, Beijing and had a solo exhibition at the Kunstraum Bethanien, Berlin, this year.
In her own words
I use my actual body for my works with minimum-using tools like a brush and a knife. There is the mixture of finger-painting and action-painting. It immerses me in the act of painting like a trance. Furthermore, it takes various sincere emotions out of my unconscious. The act of painting means the work of harmonizing body and mind for me. The immersion to that brings my energy, 'ki(氣, Chinese character)' out. The aim of my works is to make infinite space on a limited plane. 'A dot, a line and a face' holding my 'ki' have continuous movement. I make them extend into that infinite space.

I also pay attention to the painting itself. A true painting has the characteristic of material like run-down, sprinkled, stuck, crumbled and scratched. The movement of a painter, the pace of a work and the intensity of emotion are found from that characteristic. To make the most of material's characteristic become the process to release my characteristic and freedom. The completion means the end, so I just explode my energy, never complete my painting. After pouring my momentary energy onto my canvas, I just leave it as it is. As a result, the fixed and limited plane surface becomes the infinite space. 'A dot, a line and a face' holding my energy infinitely extend to the space by themselves.
Fingerprints
Yang Jazoo uses one of the most apparently mundane things – thumbprints – to show that there are different ways of protesting. Through her series titled Fingerprints, Yang proves that fingerprints can be great symbols of protests. Essentially, what this talented Korean artist demonstrates is that art is a powerful way of speaking about issues that matter in life.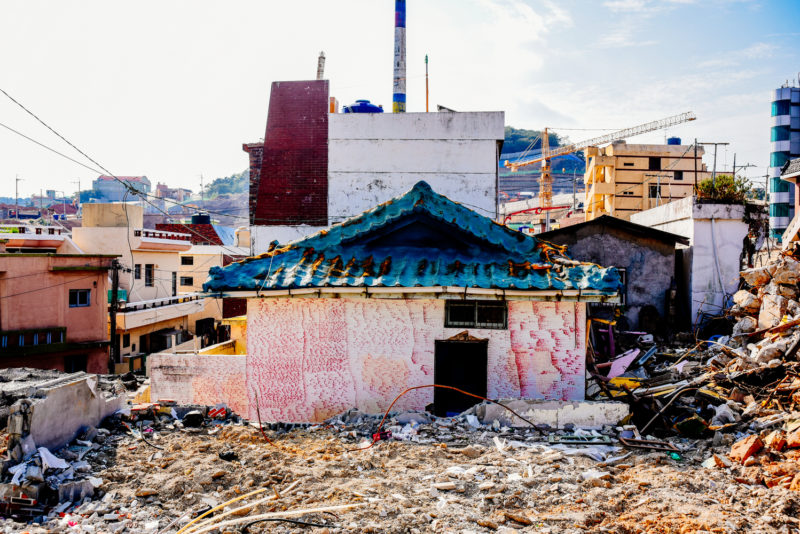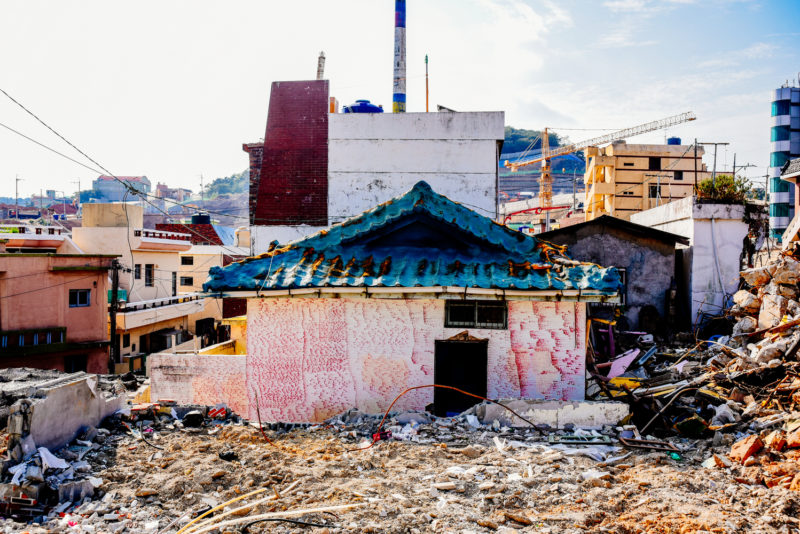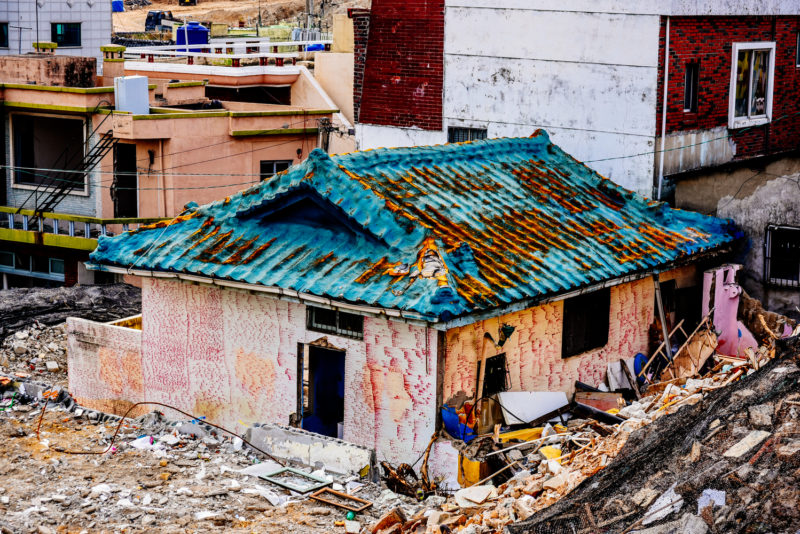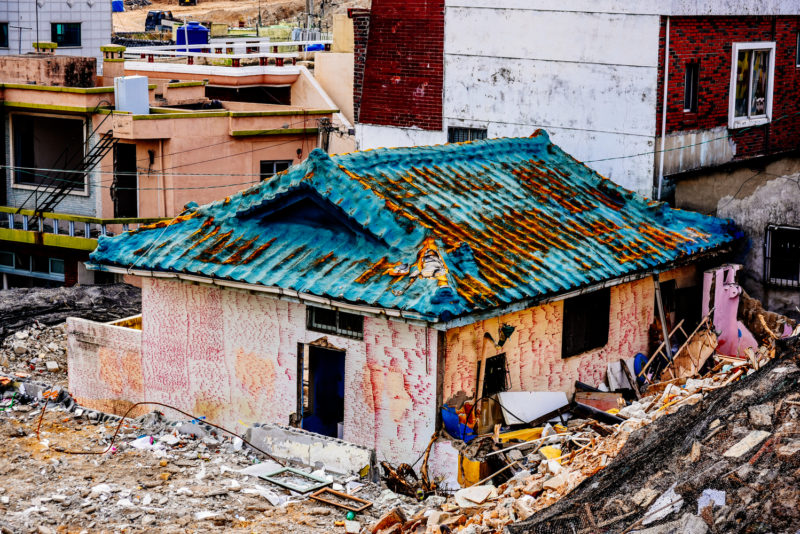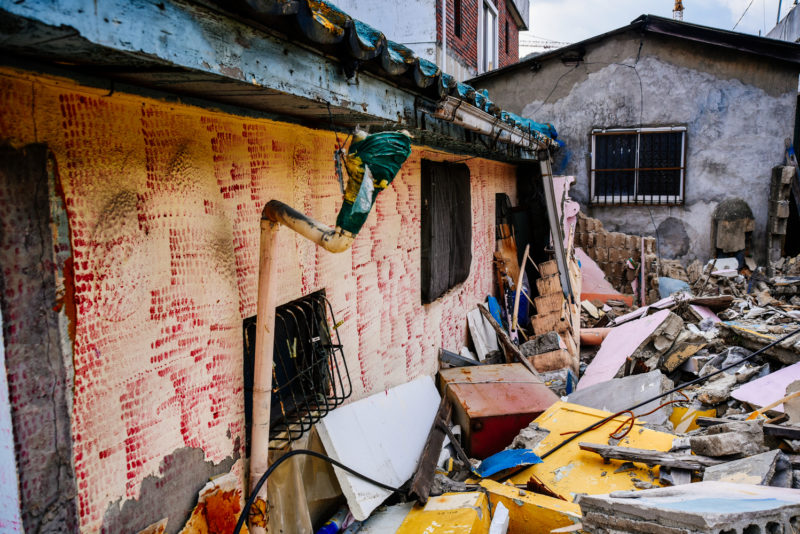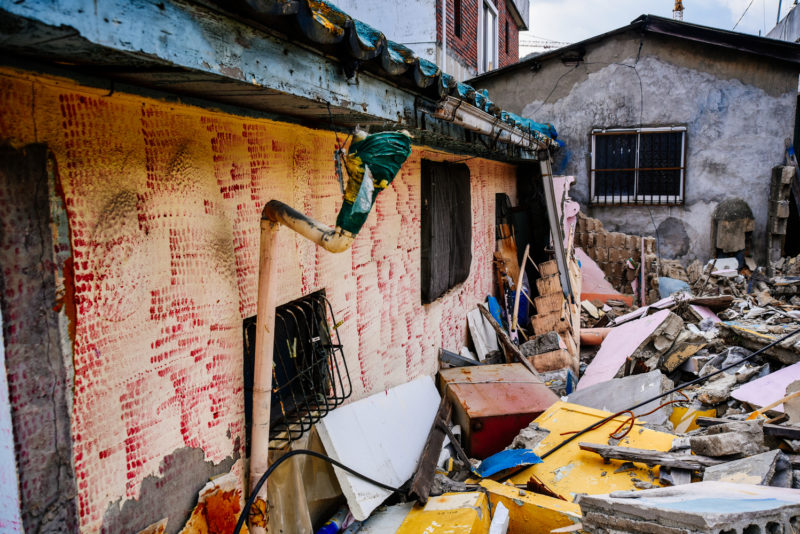 What are Fingerprints?
Fingerprints are Yang's thumbprints on the walls of an abandoned Korean home. Through it, she wants to inform Koreans about the changes taking place within society. Some of these changes are good, while the rest aren't. In this case, her protests center on the changing landscape of Motogol, Busan. It's worth noting that Busan is South Korea's second-largest city.
The focus of Yang's protestations is the continued disappearance of ancient buildings. Their inhabitants are disappearing too. More importantly, all these changes are creating a sort-of humanitarian problem in the form of forced demolitions. Consequently, the vulnerability of the dwellings and the people who lived in them have attracted Yang's attention, and she wants the world to know.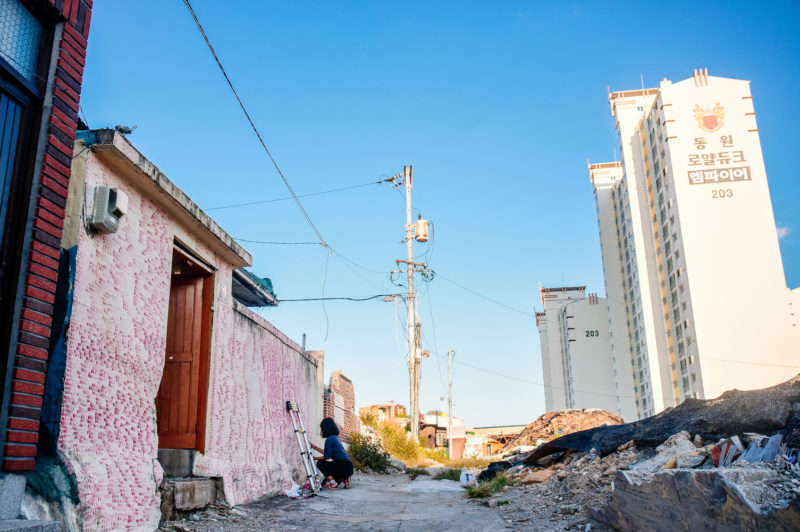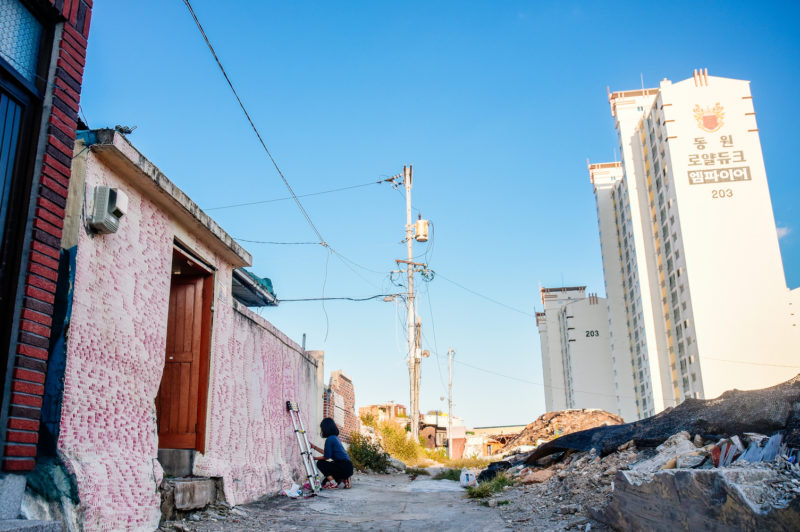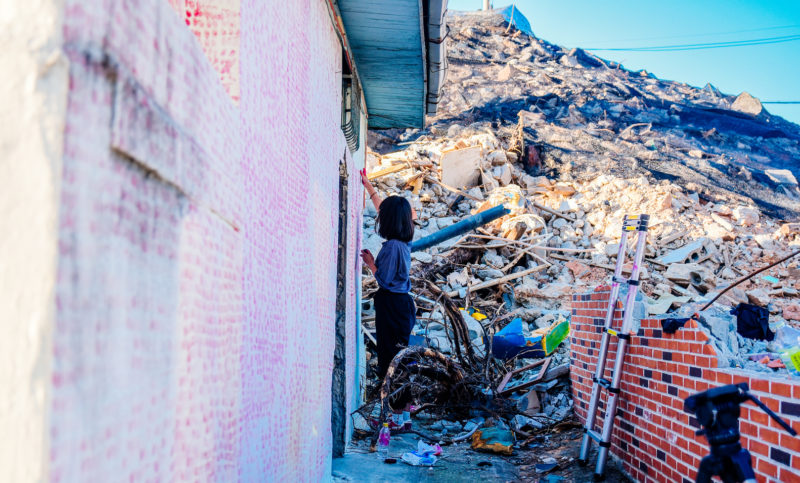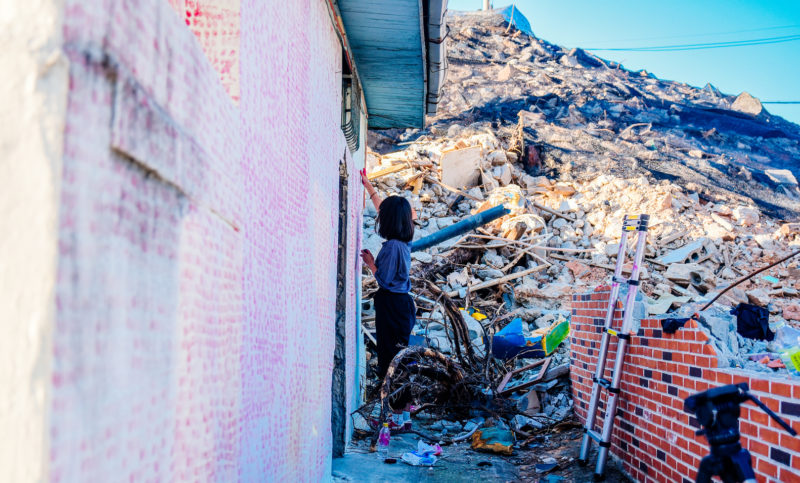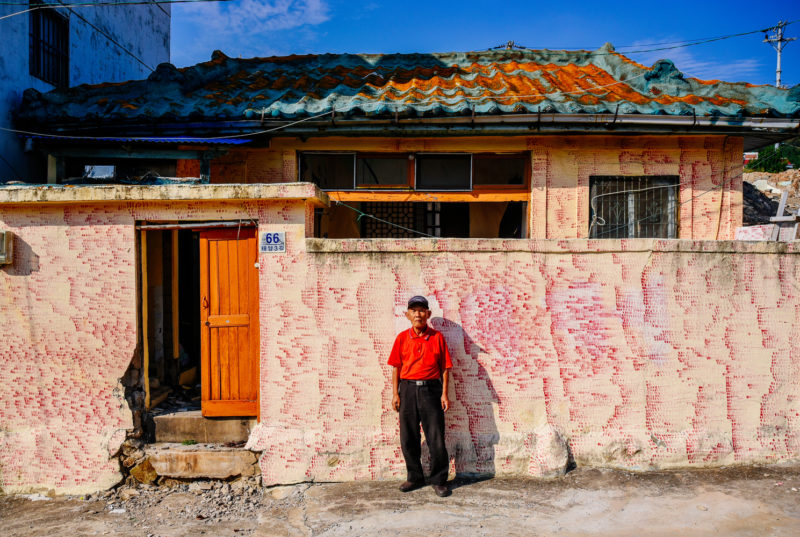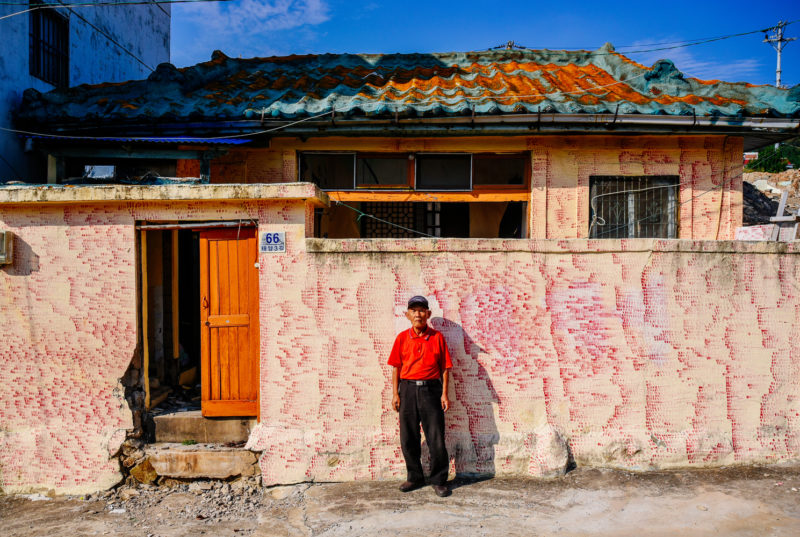 South Korea's Protests
What Yang has done here is to show the world that there's no shortage of ways of carrying out protests. For years, South Koreans have been demonstrating to the world that demonstrations can be compelling tools. They are renowned for their love for mass protests. Yang's Fingerprints, however, offers a different solution. It's about thumbprints in an abandoned house.
How long it took to create this work
The actual name of the piece of artwork through which Yang's Fingerprints appears is Dots: Motgol 66. Through it, she covers a home that's destined for demolition. She worked on this piece for 20 days. She worked for 4-5 hours each day and three days per week. Yang believes that all the cases of early and forced demolitions are the result of corruption and apathy.
Without corruption and apathy, all those who are forced to leave their homes would get much-deserved compensation. Sadly, they are not able to do that. Motgol 66 is the address of a house that's earmarked for demolition. Yang hopes to use her artistic talent to highlight it and the more significant issues at play here. Without a doubt, one has to say that she has managed to do that successfully.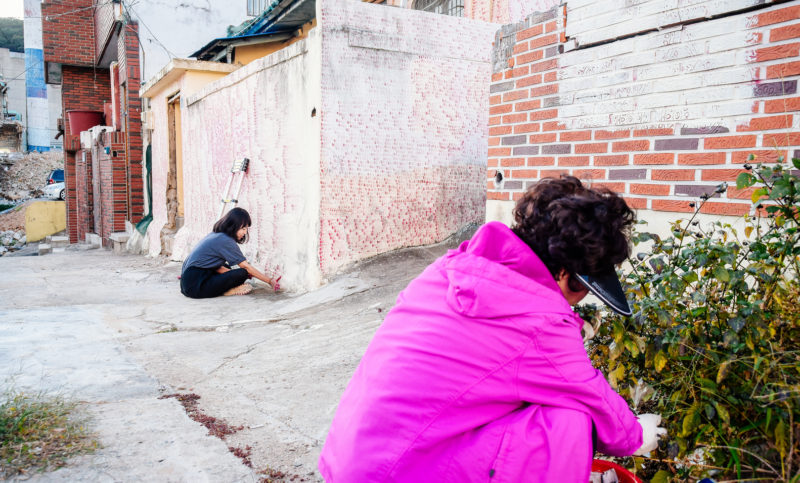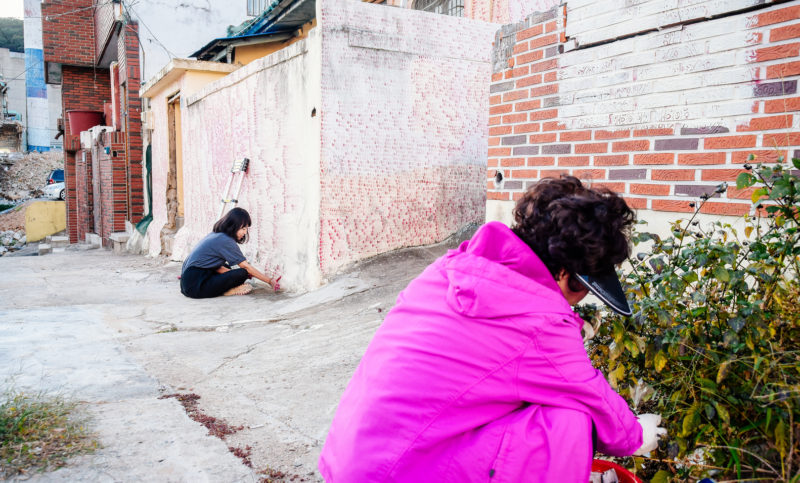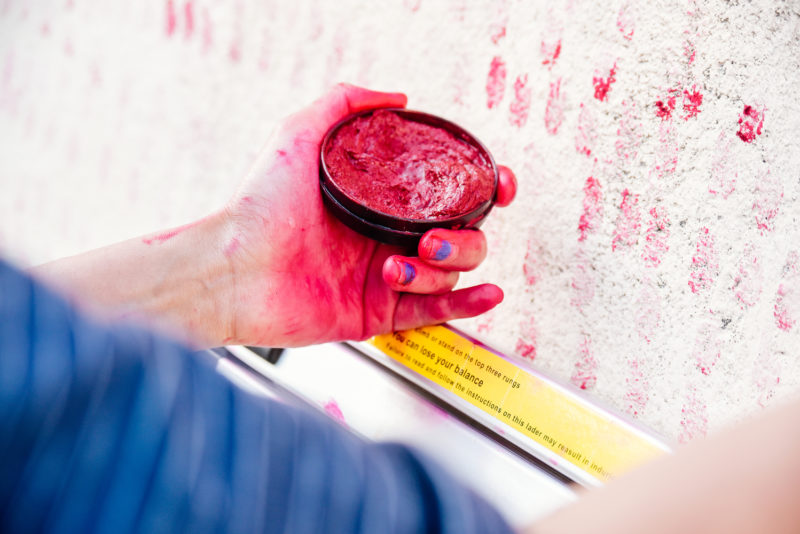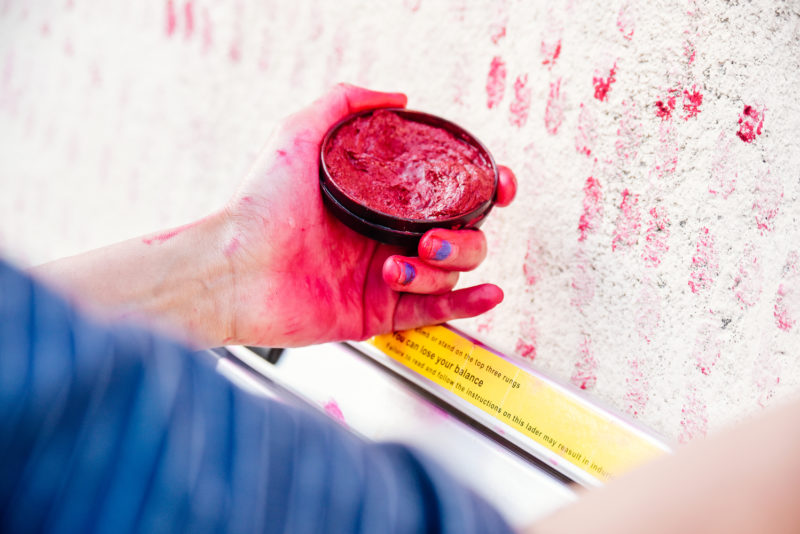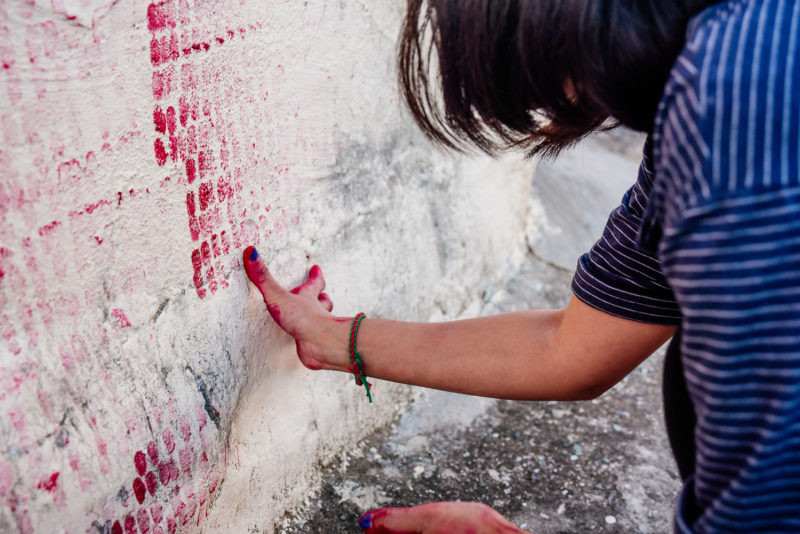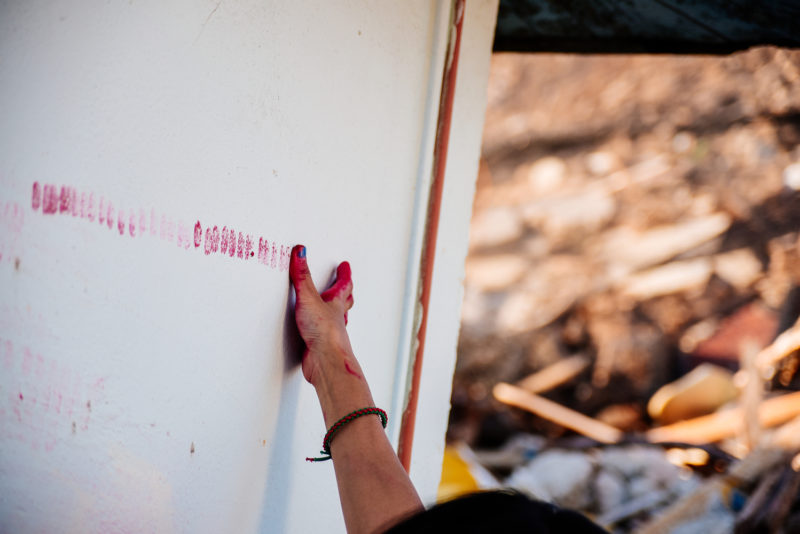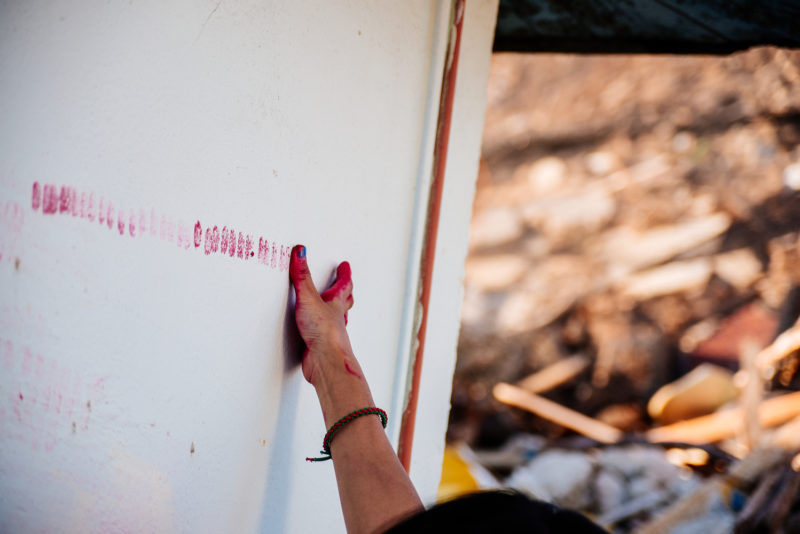 Why does this work matter?
In South Korea, fingerprints, especially thumbprints, have just as much power and recognition as signatures. For this reason, it's easy to see why Jazoo Yang opted for this powerful, easily recognizable tool. Through it, her protestations and their focus are more comfortable to grasp. Thumbprints have a bit of permanence about them and act as a constant reminder of the government's failings, mistakes, and corruption.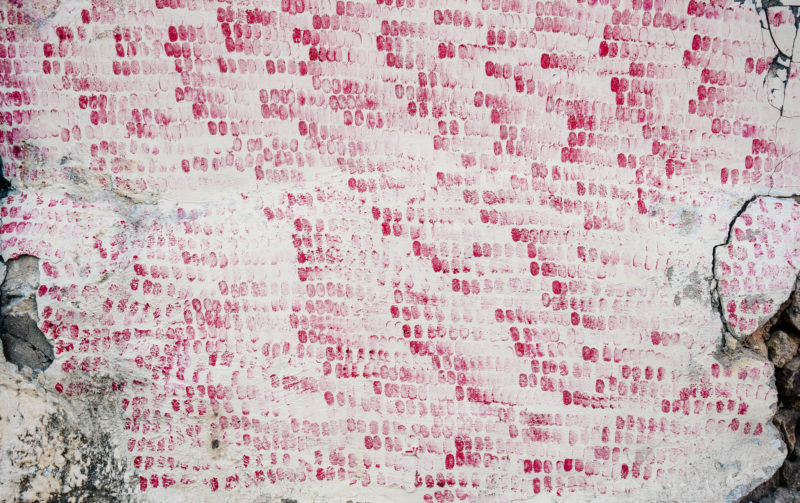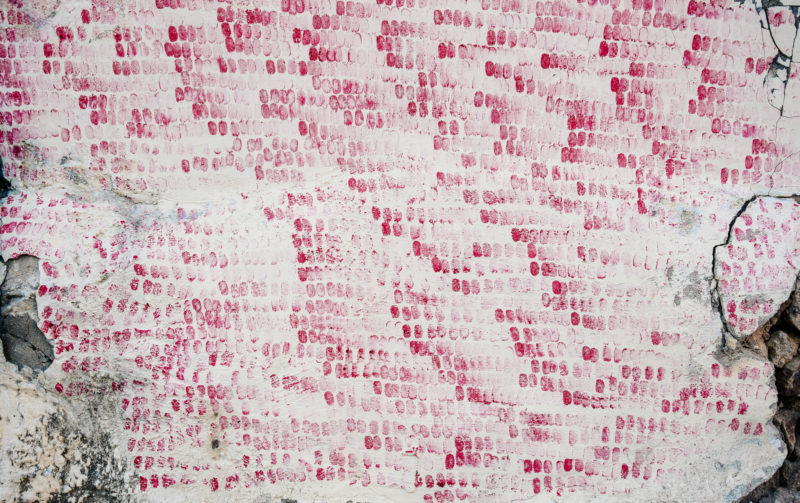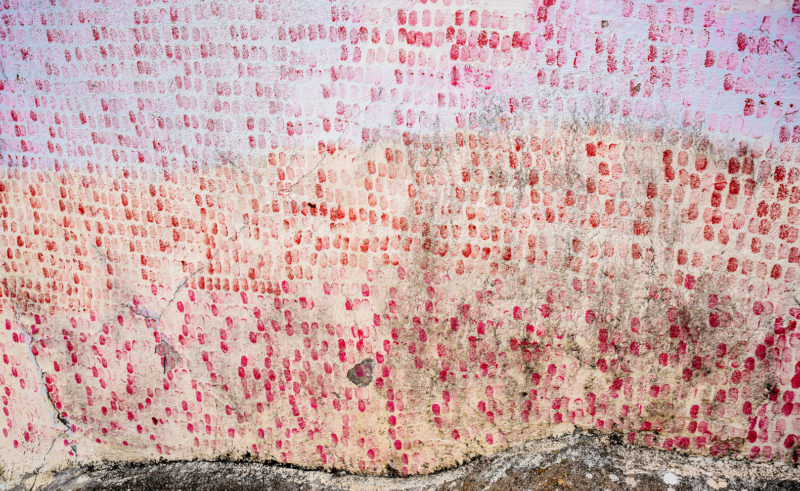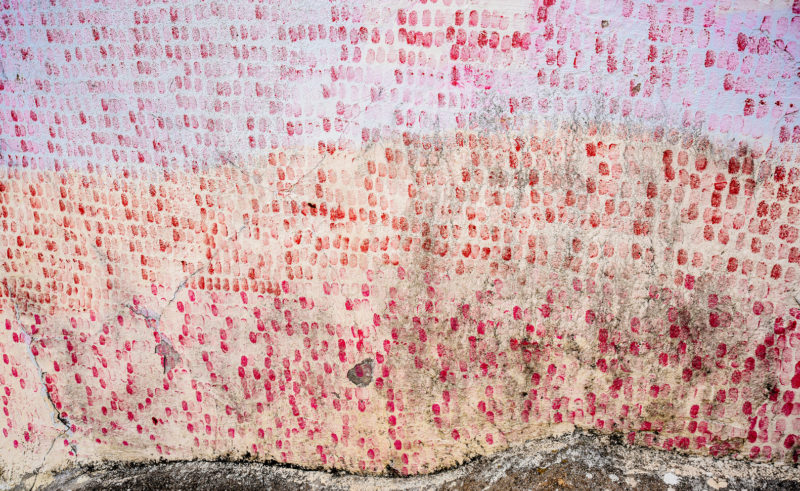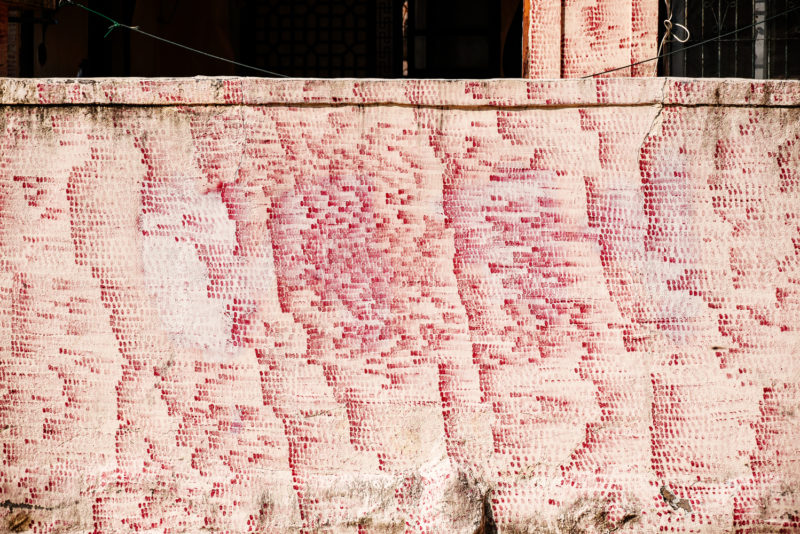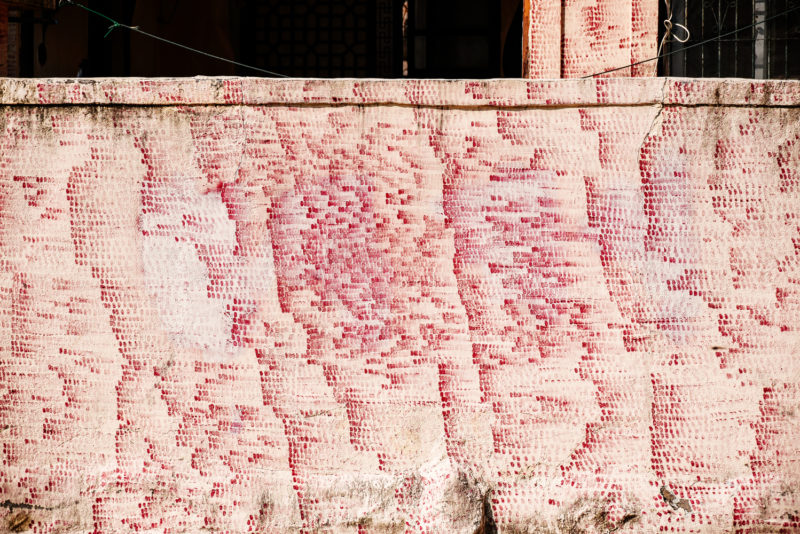 Other works
Common Alleys, 2010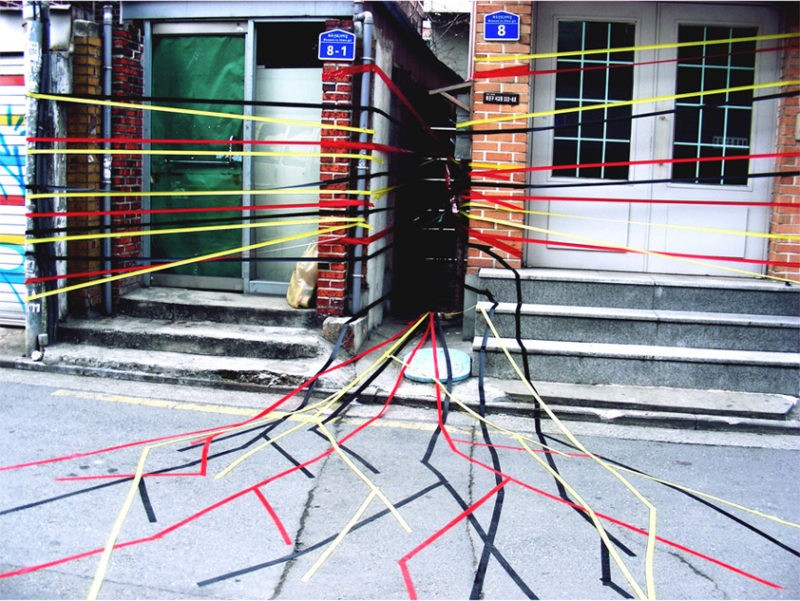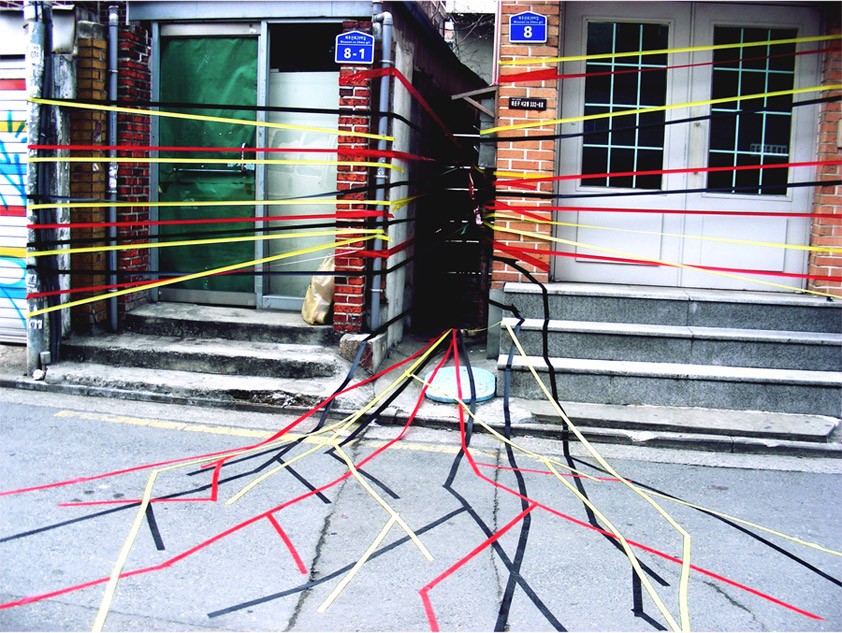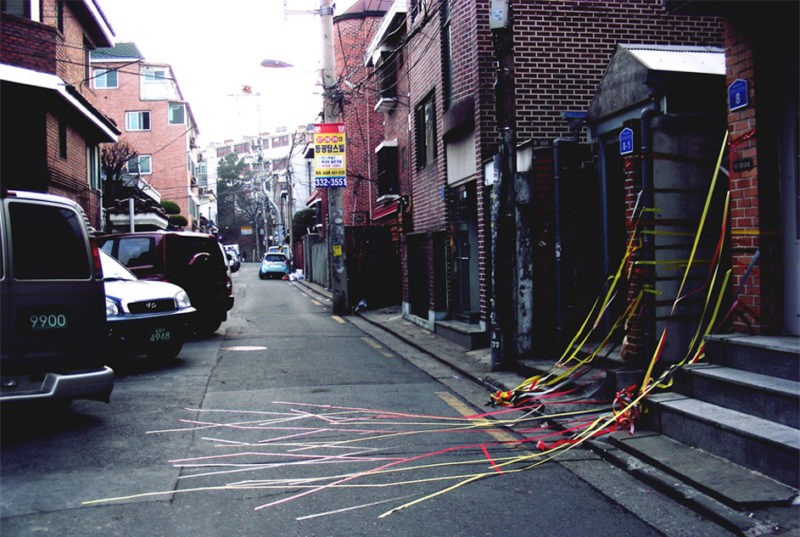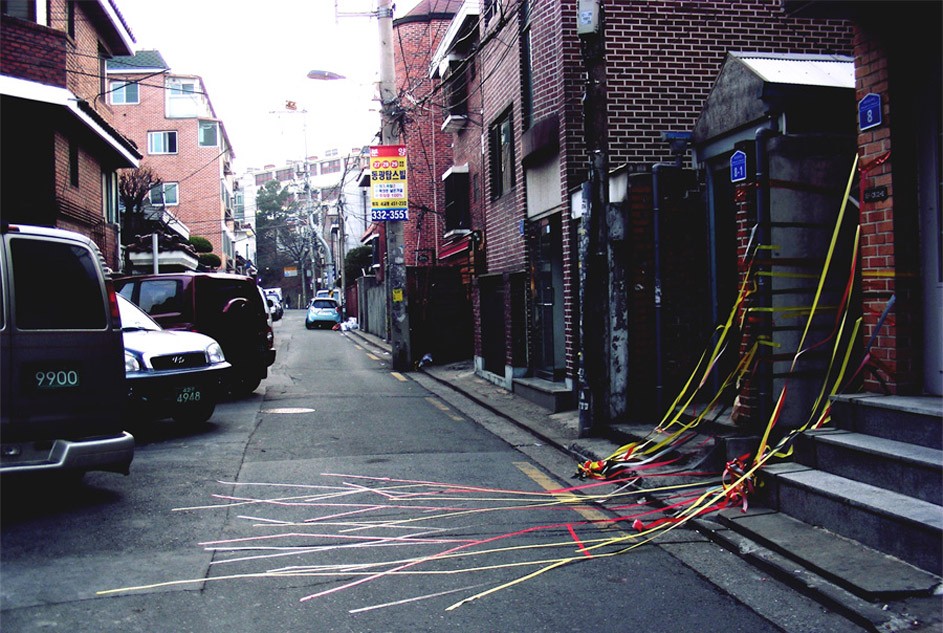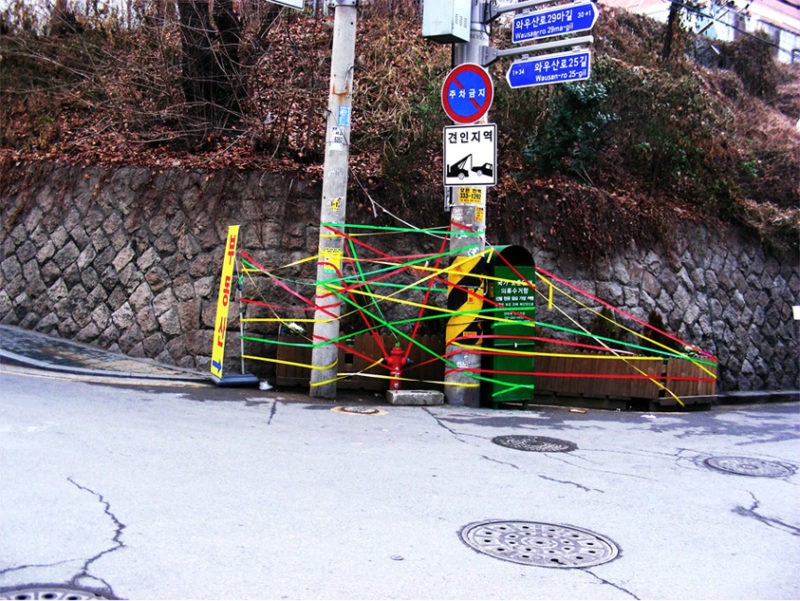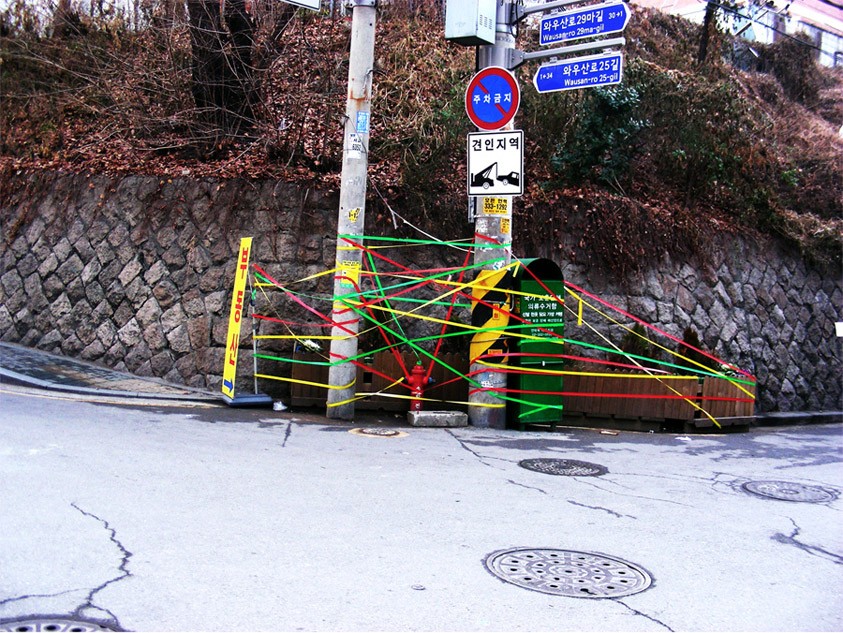 Paintings in public on Jeju Island, 2010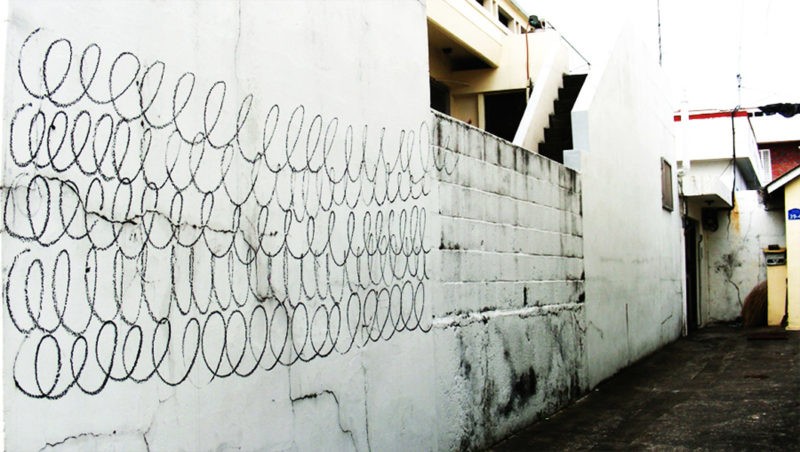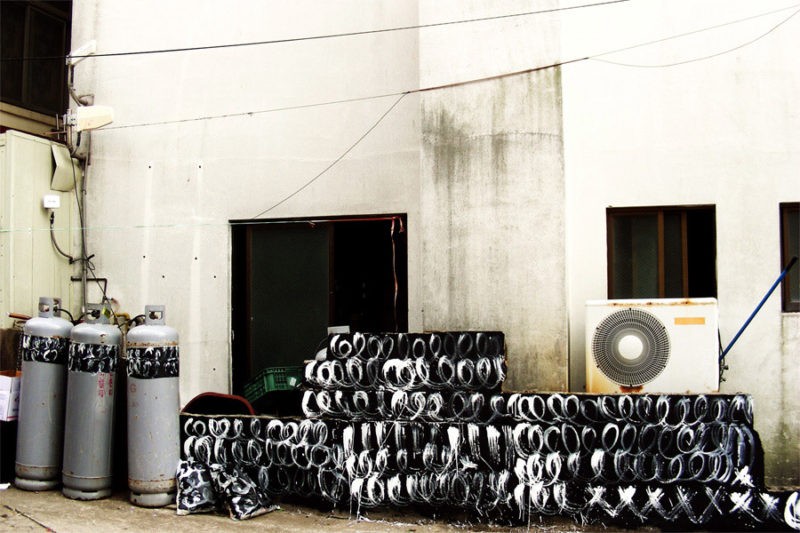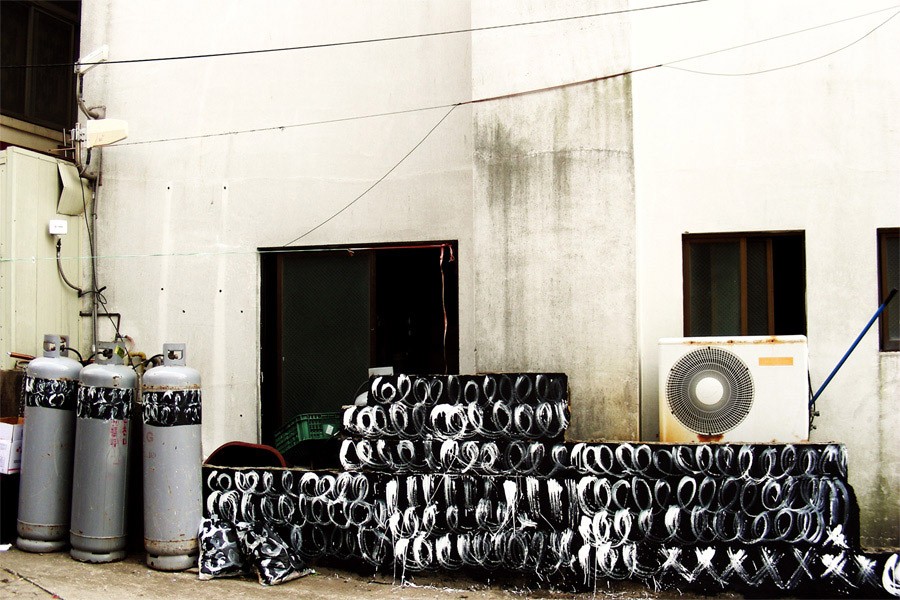 Others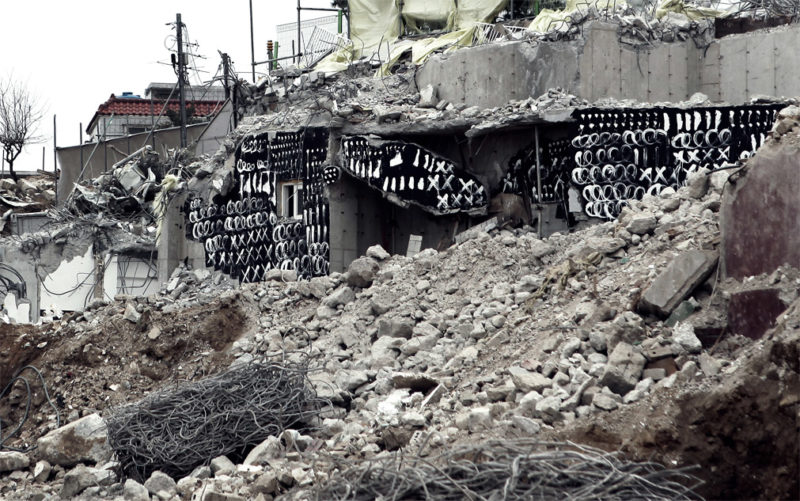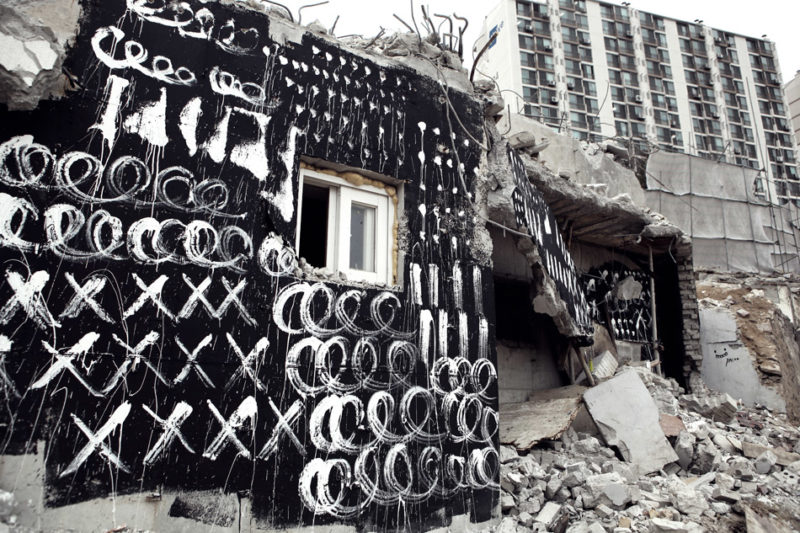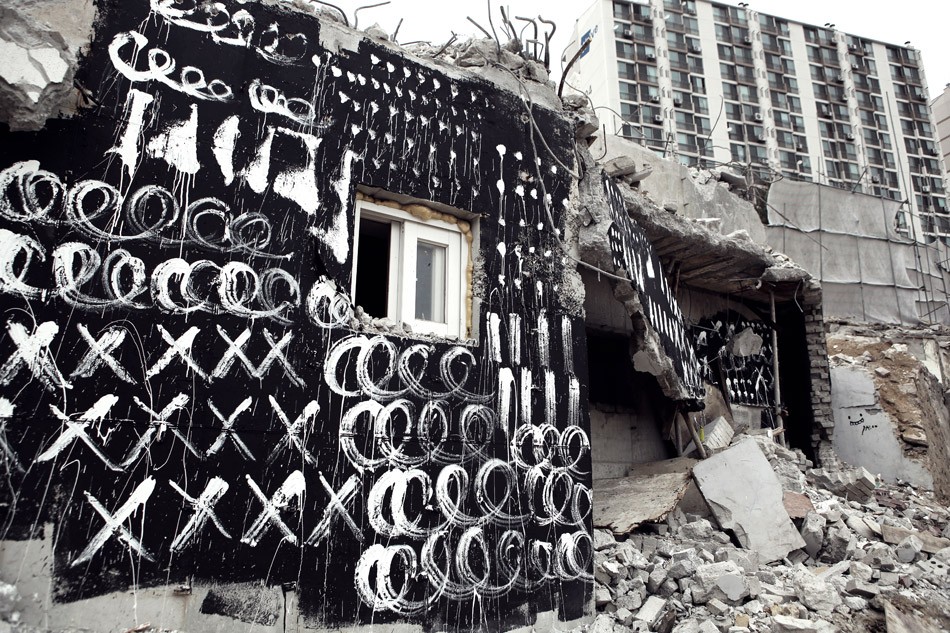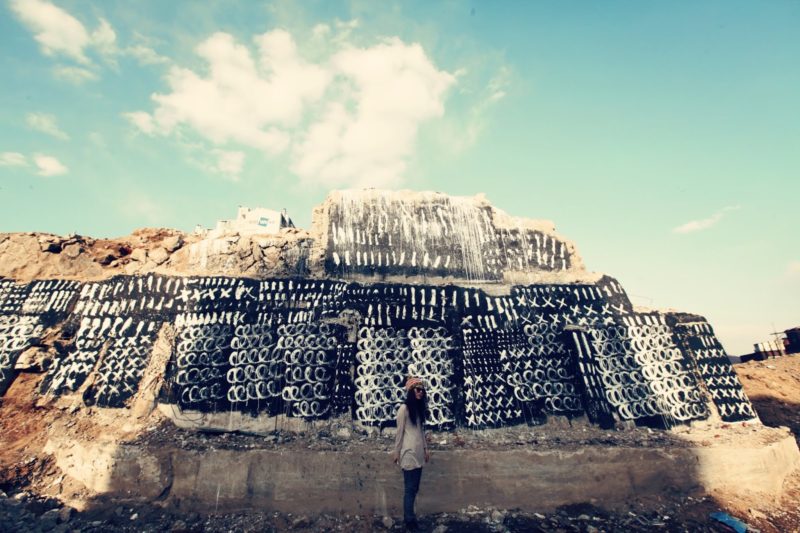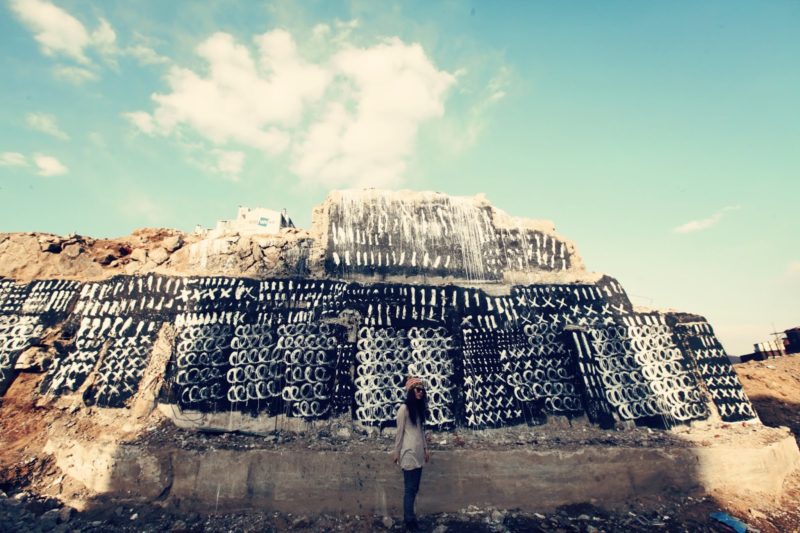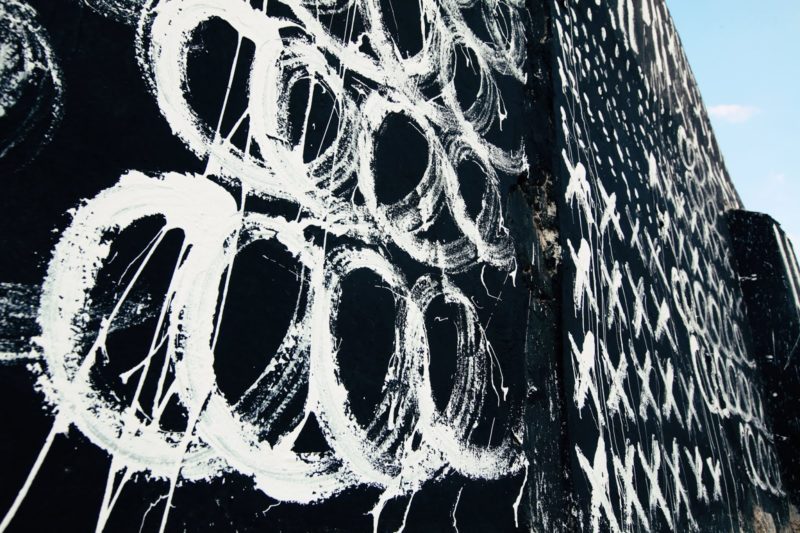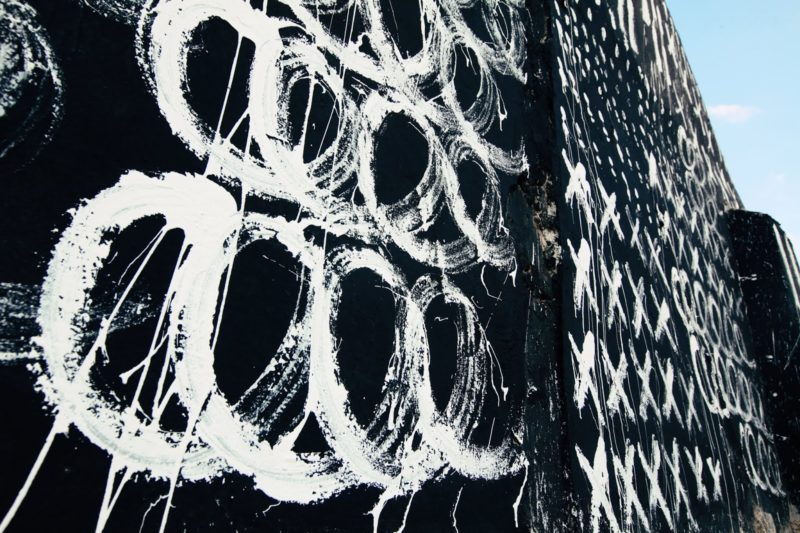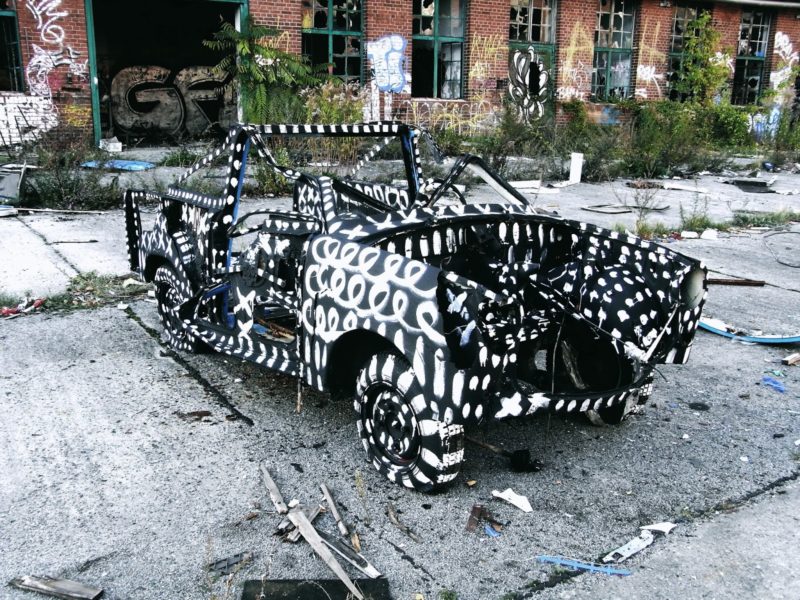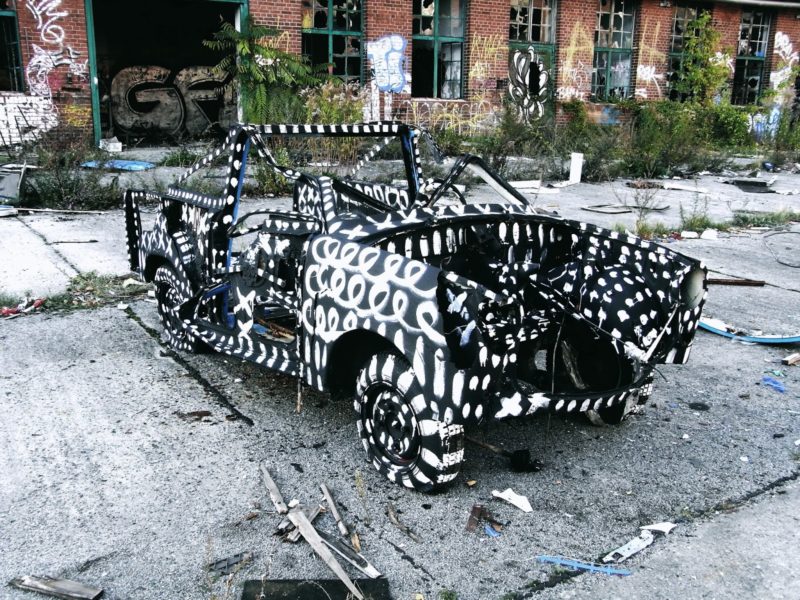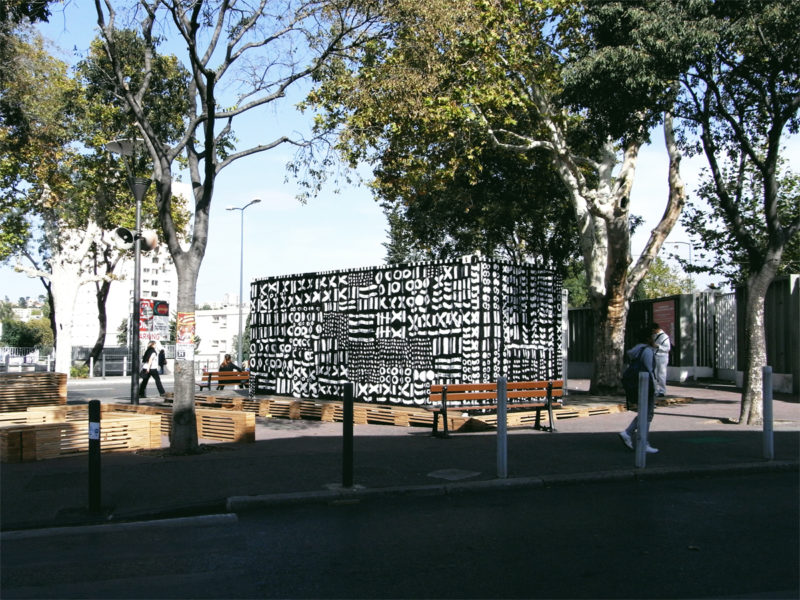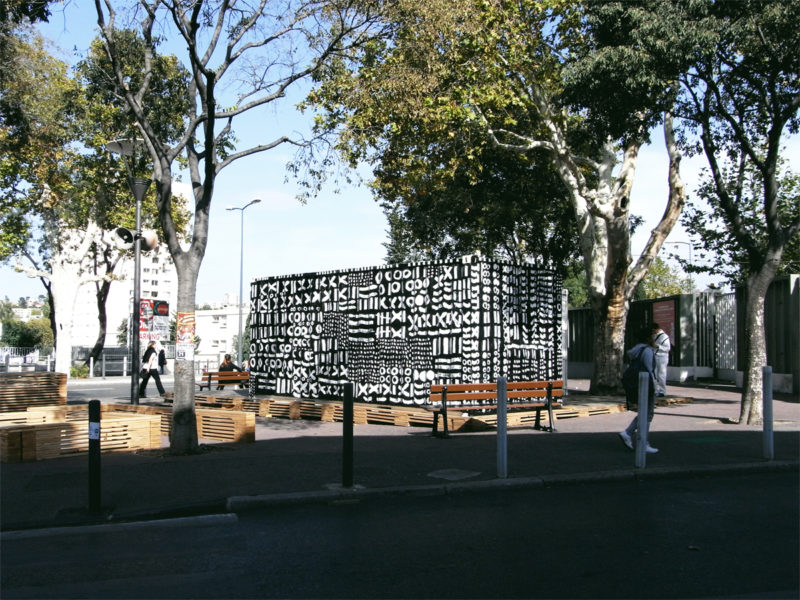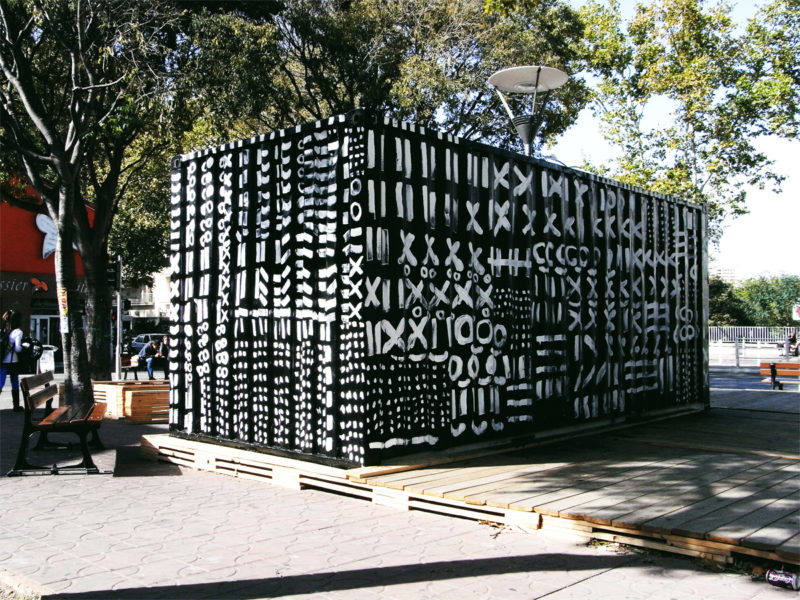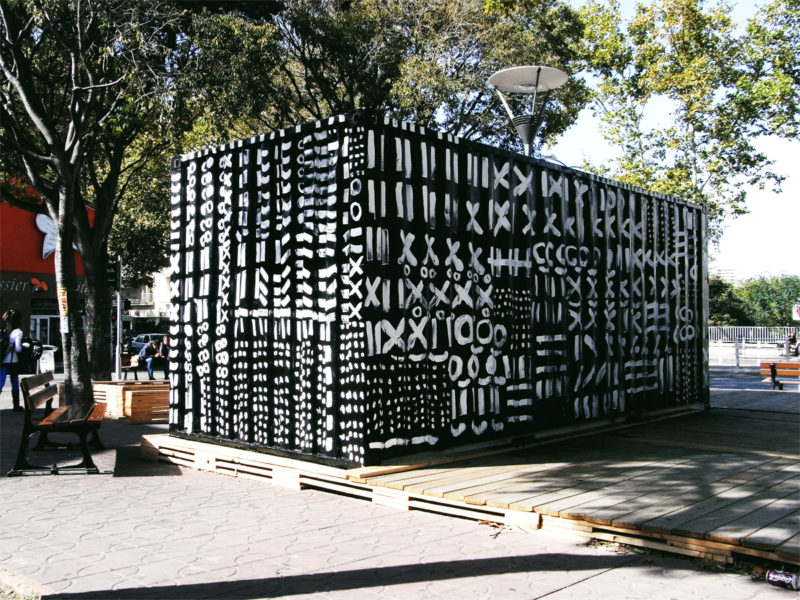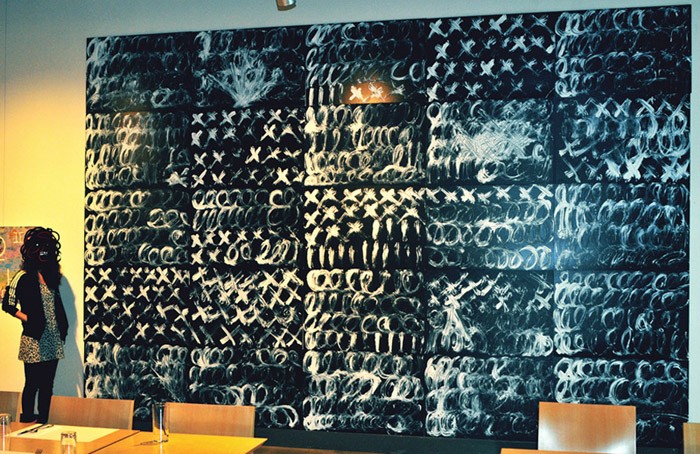 Jazoo Yang – The Excretion Series (acrylic on paper, 300 x 540cm), installation view, Gallery Space101, Seoul, 2010
More street art