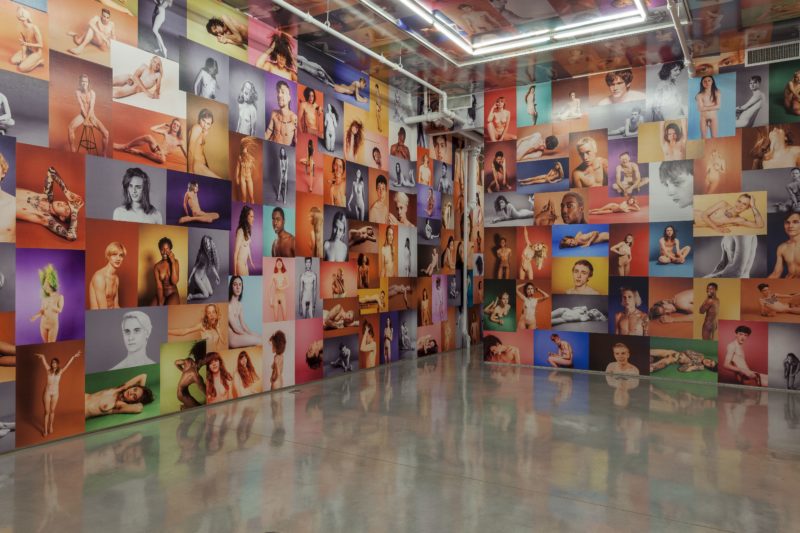 Introduction
In art, the more authentic a piece is, the greater it is appreciated by art enthusiasts. For artists like Ryan McGinley who use nudity as a medium for their art, the message remains the same; exclusivity. Yearbook might be a single artwork, but each of the more than 500 portraits taken in a studio makes it quite intricate. All the models are in their nude, and the portraits are printed on vinyl, enhancing their features.
Installed on every inch of the gallery walls, the prints have a magnetic visual power that draws the viewer's eyes to the bold forms and color on display. With so many small individual images on a large wholesome entity, it is almost impossible to comprehend the bigger picture. Focusing on the individual images is the only way a viewer can enjoy these numerous private moments.
Candy-colored backgrounds
McGinley is known for previous works in outdoor photography, but this indoor project not only showcases a classical context of himself but his models too. In 2010, he unveiled his desire to use black and white, as is evident in the work Everybody Knows This is Nowhere. Although he still will not let go of the sense for the historical, he subverts it in a way that sells it as brand new. Everybody loves candy and knowing this, McGinley uses candy-colored backgrounds in his work. Besides the fact that the vinyl prints have a poster-style appearance, this aspect gives pop art quality to the already inviting images.
Yearbook was born out of the omnivorous attitude of the artist that makes all manner of art presentations appealing. He is brave enough to explore visual culture that was previously the reserve of photographic history, subway advertisements, and nude vintage magazines.
Exhibition video, Team Gallery, 2014
Ryan McGinley: YEARBOOK, Team Gallery, SoHo NYC, 2014
Time lapse video, La Termica, 2016
Yearbook, La Termica, 2016
Analysis
In a sense, the viewer can pinpoint the artwork's academic perspective, but why does the project portray a sense of intuitive sense of humanity? Started in 2008, the yearbook project came before Instagram, and it is quite provoking how for three years, it celebrated, categorized and compartmentalized the carnal. It stands out as an art piece that is interwoven into the soul of the artist owing to the fact that past works by McGinley have no borderline between private and public.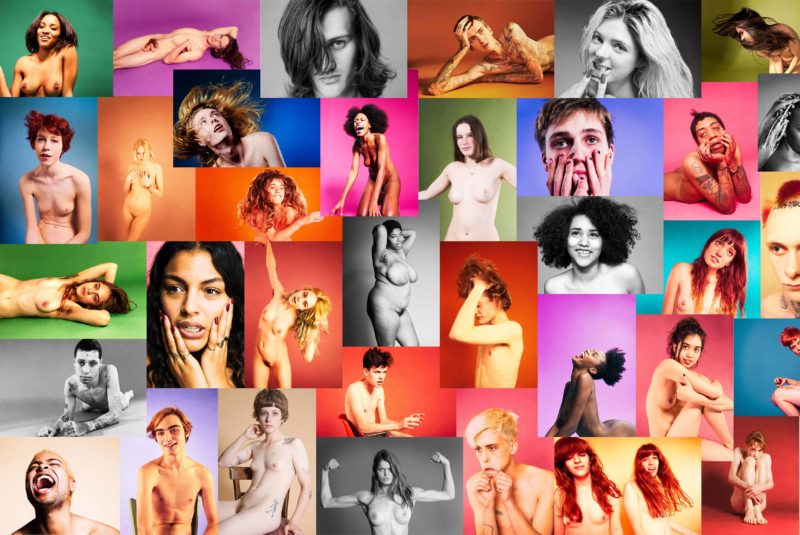 Conclusion
Looking at the massive art piece on the gallery wall, this constellation of human forms has a macrocosmic effect on the space. The posters appear to physically overlap with one another, which sends an assurance of unity in each one of them. Apart from the aesthetic and emotional synergy they stand for, this sea of images has the power to arouse a unique but temporary tension. Look at them – does the feeling of a happy eternity engulf you as you soak in the euphoria of limitlessness of form?