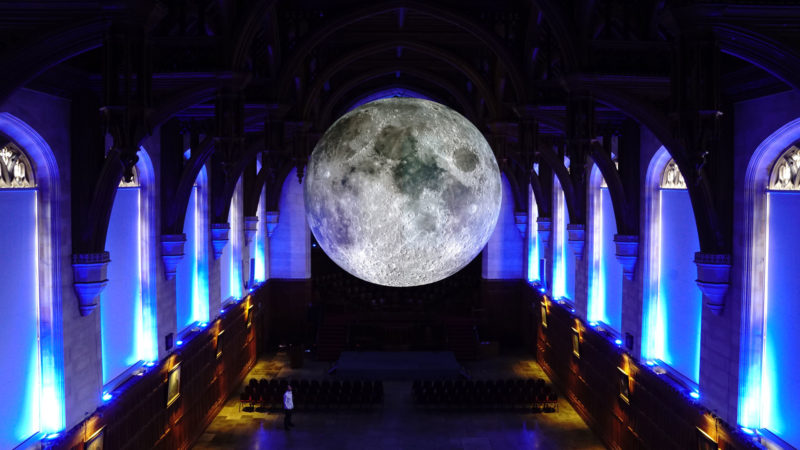 About the Museum of the Moon
Bristol native and artist Luke Jerram has an unerring knack for creating arresting public art projects. One of his recent works is Museum of the Moon, a model of the moon that was singlehandedly created by Jerram. It is so realistic in its detailing and features such that each centimeter of the spherical structure represents 5km of the moon's surface. The spherical surface is covered with accurate pictures of the moon, and the inside is lit internally to make it as similar looking to the actual moon as possible.
Jerram used official images taken by NASA
The moon, which is 7-meter diameter, was designed and intended to be a touring art piece. The light included within the gigantic sphere helps to make the imagery more visible. To ensure that the renderings were as realistic as possible, Jerram had to use official images that NASA had taken before using bright colored lights to backlight the inside of the sculpture.
How did Jerram come up with the idea for the moon?
Jerram came up with the idea of the piece because of the moon's universal appeal and influence; the moon looks the same, and it has the same effect regardless of where in the world it can be seen. The moon has always served the role of a cultural mirror that reflects people's traditions, cultures, and beliefs. As such, the moon can be classified as a god that has inspired the development of numerous art forms, including music, poetry, language and art. Therefore, the Museum of the Moon was created as an homage to the natural wonder.
Impact
Because people have different beliefs about the moon and its power, Jerram's sculpture was designed to be showcased in different parts of the world. This way, the moon will provoke different sensations, thoughts, and feelings depending on where in the world it is being observed. The purpose was to create something that is both attractive and a piece that can also invite questions about life in general. In the end, the hope is that audiences will be moved to reconnect with the ubiquitous moon as they explore the impact of the moon on various cultures and societies.
Videos
Museum of the Moon | Official Video 4K
Museum of the Moon unveiled at Liverpool's Anglican Cathedral | The Guide Liverpool
Photos
Installation photos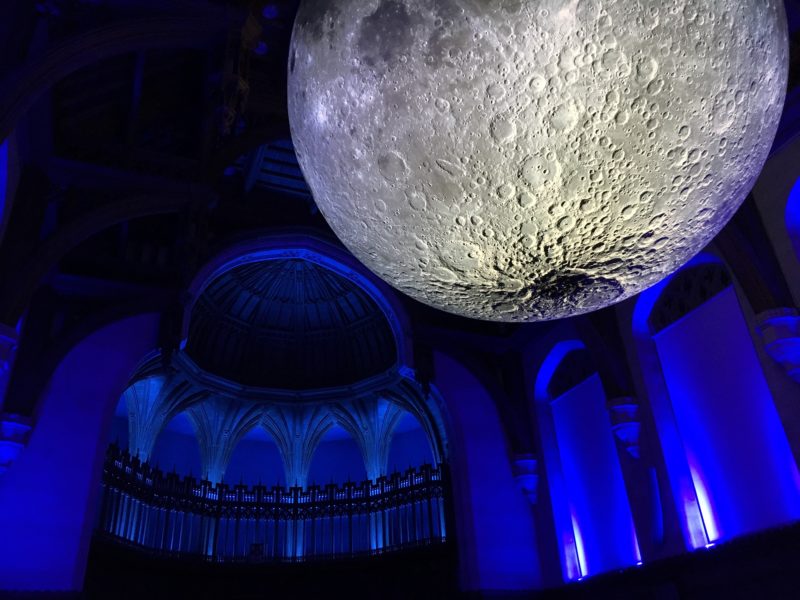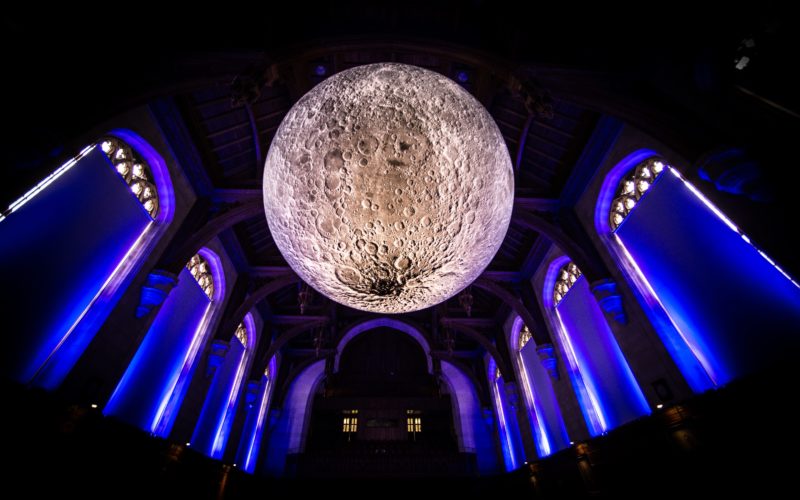 Behind the scenes