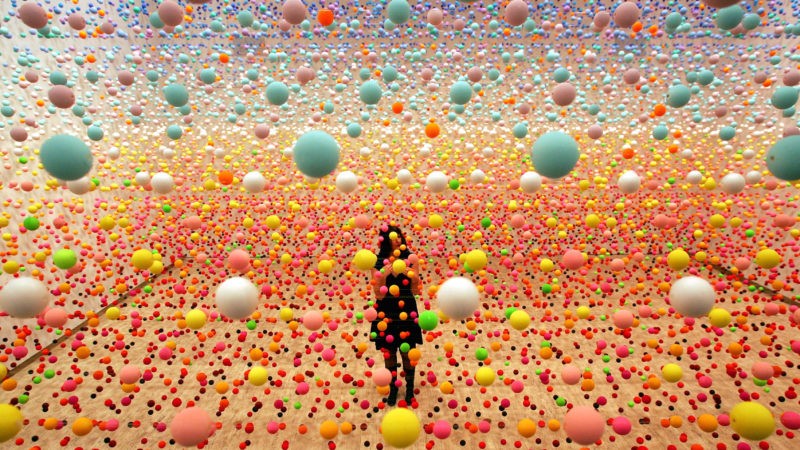 What is it?
Colored balls have a magical effect on viewers. You can watch the balls moving around for hours. Even if the balls were stationary, it would be impossible to resist gazing at them and getting lost in your world.
Nike Savvas' Atomic: Full of Love Full of Wonder is an impressive capture of the intrigues that colored balls present. It shows thousands of balls suspended. Other than that, it represents the wonders of a three-dimensional masterpiece.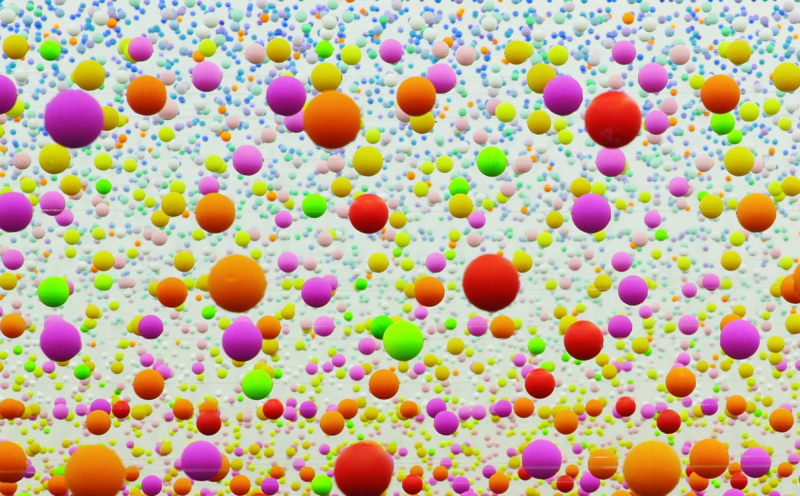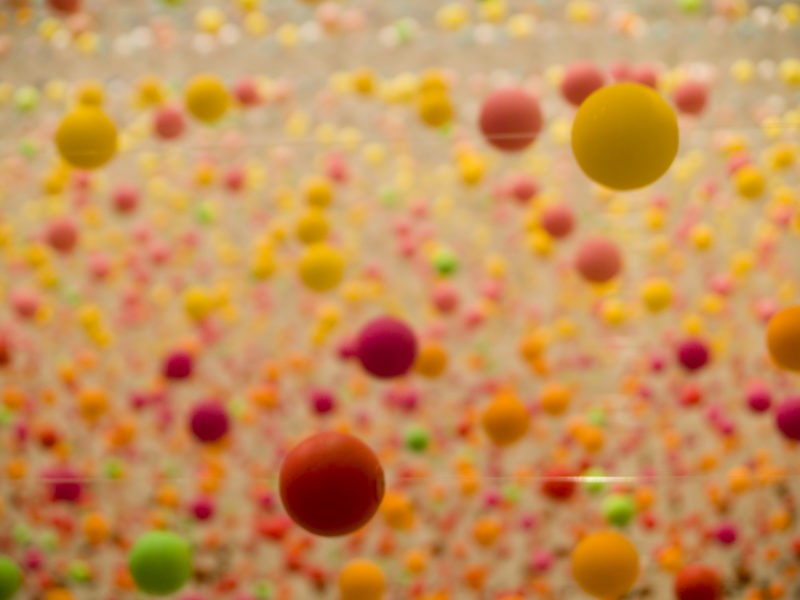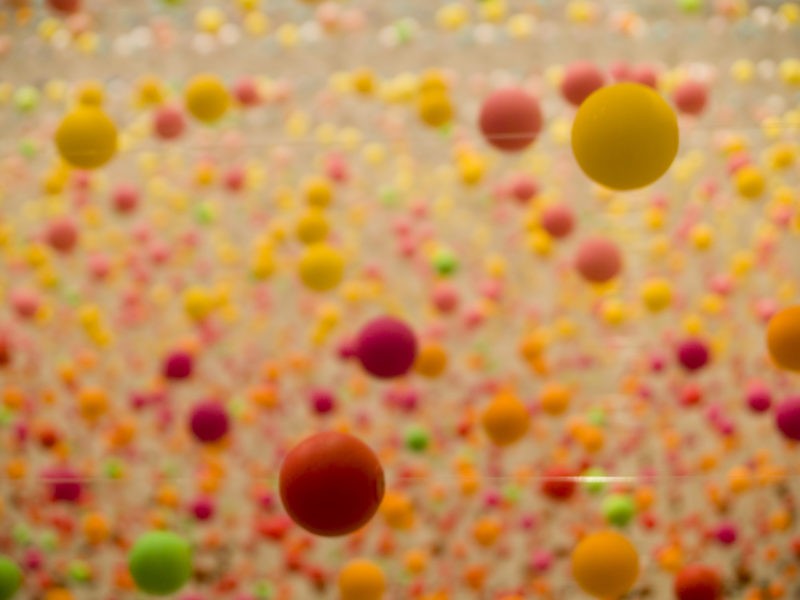 How does Atomic make you feel
Atomic has no trouble immersing your senses. It ensures that you remain in the moment while losing yourself into the world of endless possibilities that the balls offer a glimpse of. Time no longer matters when you watch Atomic.
Furthermore, Atomic is a representation of love and wonder. Yes, it is impossible to love without holding the other part in wonder. Your gaze, posture, words, and mannerisms all display the wonderment of life and love.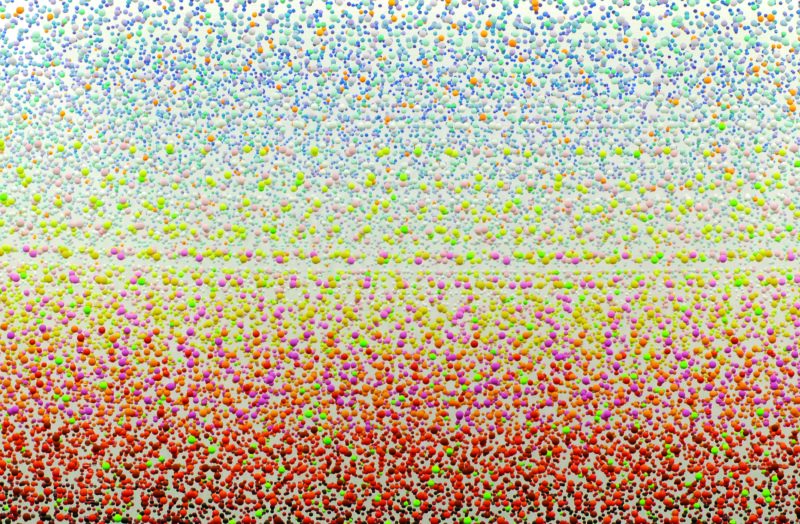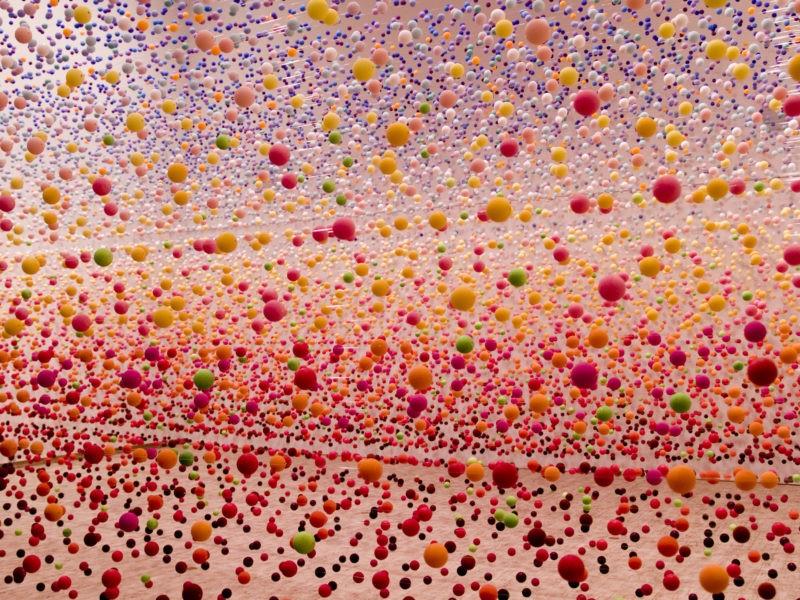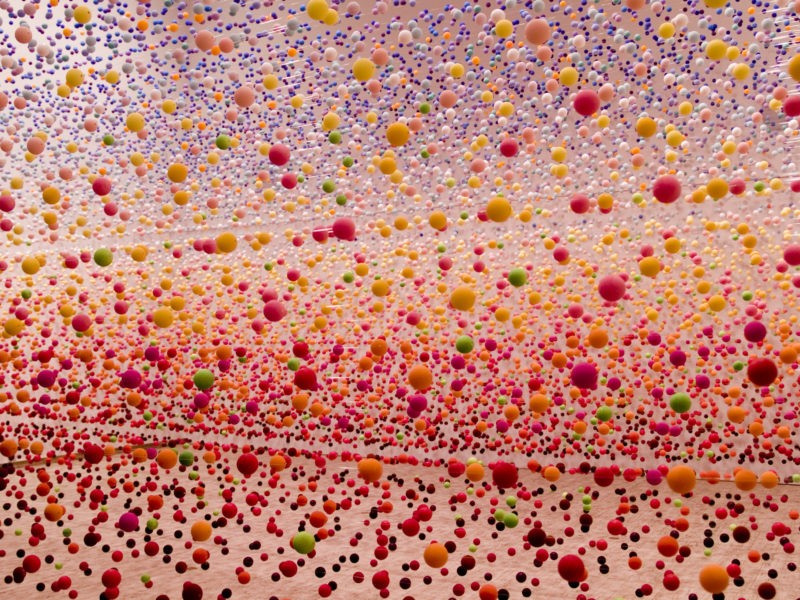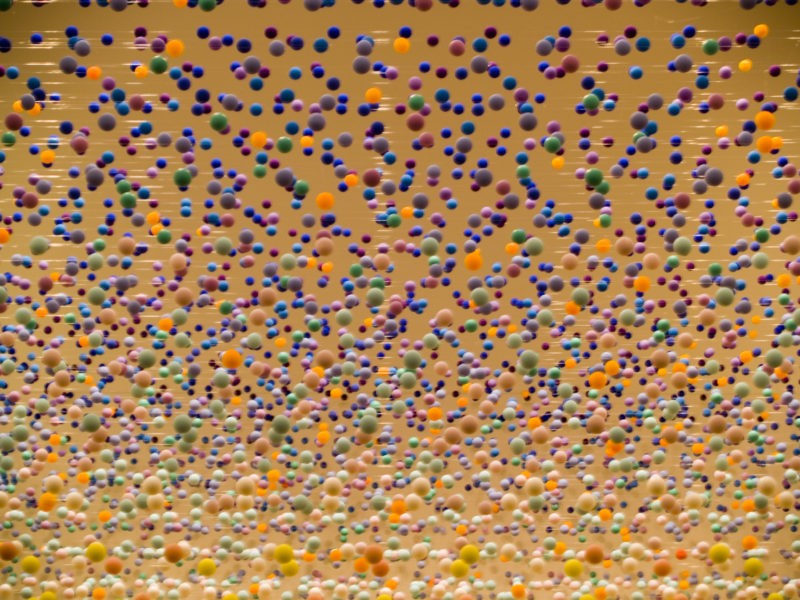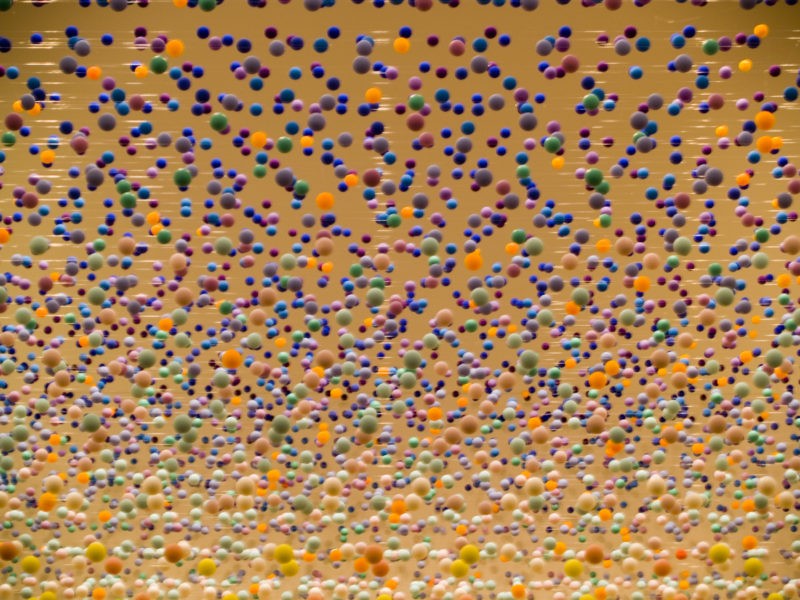 The engulfing power of Atomic
Nike Savvas's Atomic has such an engulfing effect on us. You would be hard-pressed to resist the engulfing appeal of it all. It is fine to feel like stepping back to allow your senses to be fully engulfed in the moment.
Atomic is full of visual overload. Undoubtedly, that makes it a bit mysterious too. The apparent infinity it displays forces you to stand in awe. What is more, the spatial color field will incite, excite, and exhaust all the words you have learned in life.
Atomic is also about the ability to harnessing optical effects. If done well, one creates such mesmerizing imagery that remains in mind long after leaving the gallery. Add the gentle vibration created by large fans, leaving a soft breeze, and you can't help but gaze in wonder.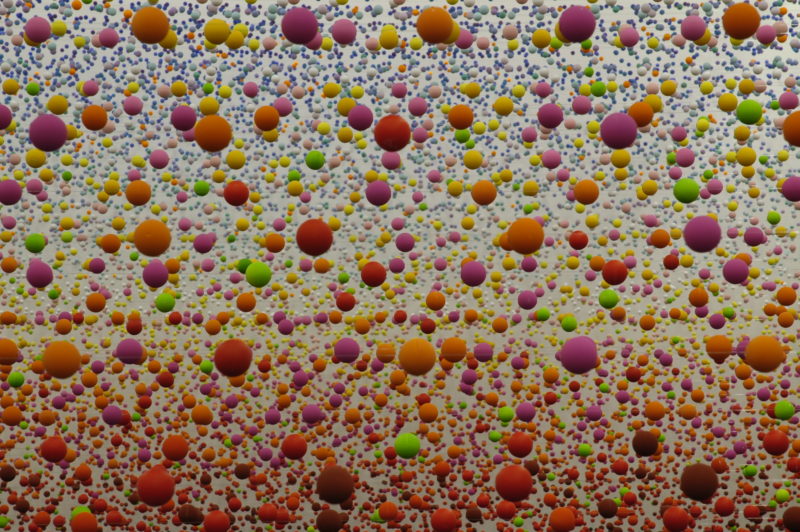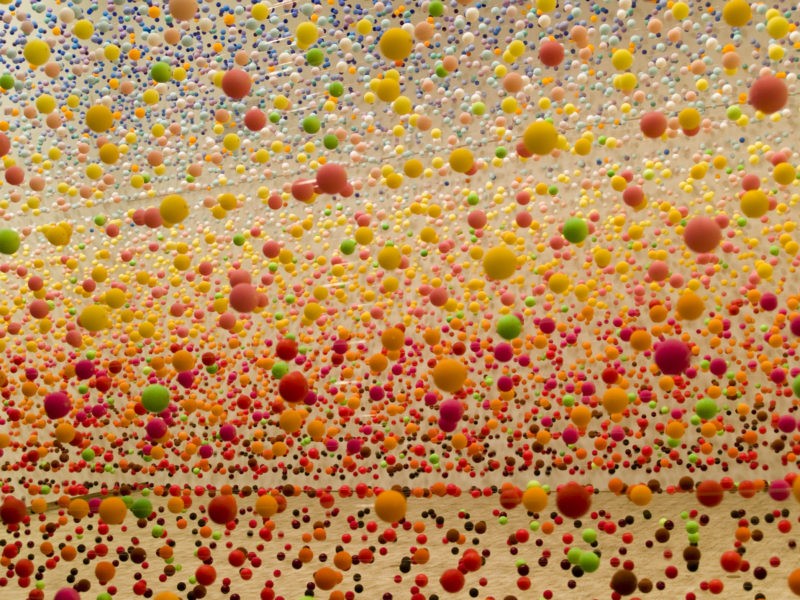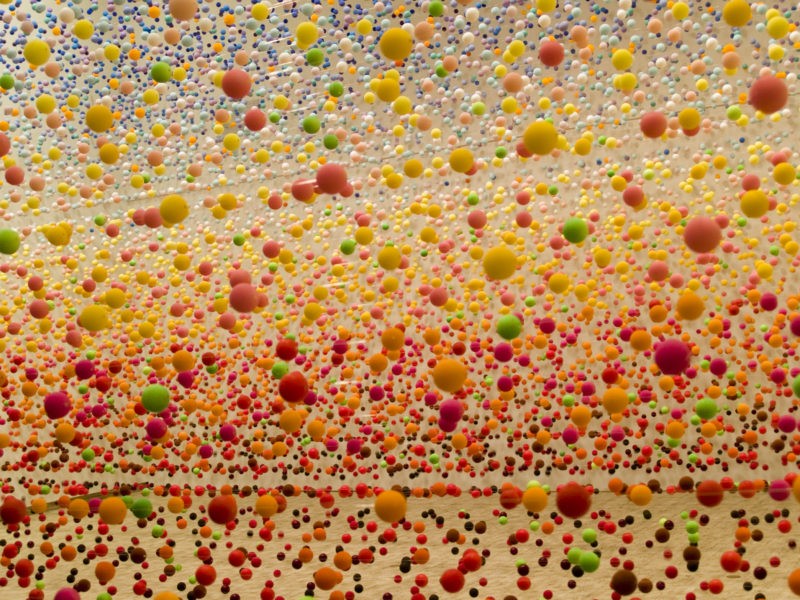 Savvas' inspiration for Atomic
The talent of the Australian artist is clear for all to see. She evidently found inspiration for this masterpiece from the magical Australian landscape. The colorfulness and warmth of his creation is a reflection of the landscape that makes Australia attractive.
Conclusion
Gazing at Atomic, your mind will recall the red earth of the Australian landscape. Blazing blue skies, which makes Australia one of the world's must-visit destinations, will also appear in your memory. The timelessness of the artwork hits you right between your eyes.
Through Atomic, you will ask yourself if differences between sculpturing and painting really exist. It is worth noting that Savvas studied painting while in art school. She has always felt fascinated by painting. Don't forget that she is also an expert in creating abstract art.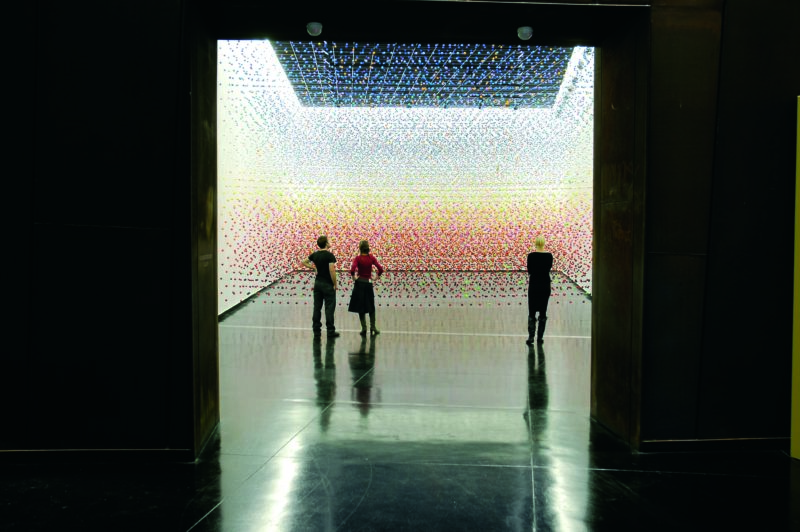 More by Nike Savvas