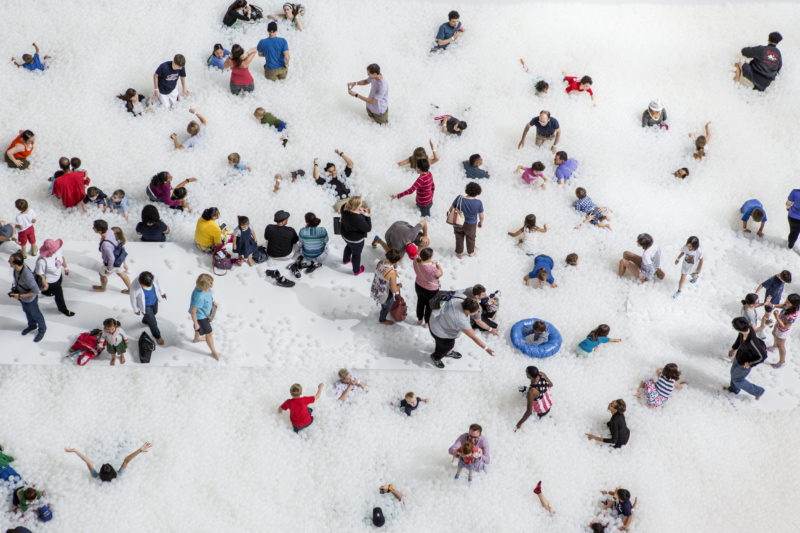 The beach
Have you ever seen a beach inside of a museum? This might be the first time you have this chance, thanks to Snarkitecture. They are a New York-based design practice, consisting of Daniel Arsham, Ben Porto, and Alex Mustonen, known for bridging the gap between art and architecture.
The project used brightly colored recyclable balls and beach toys to make the experience memorable. The piece was first seen in The National Building Museum in Washington, DC. Since then, it has traveled to the Sydney Festival, Museum of Decorative Arts in Paris, Tampa, Florida, and Bangkok. Each installation offered inconsequential variations in theme and size.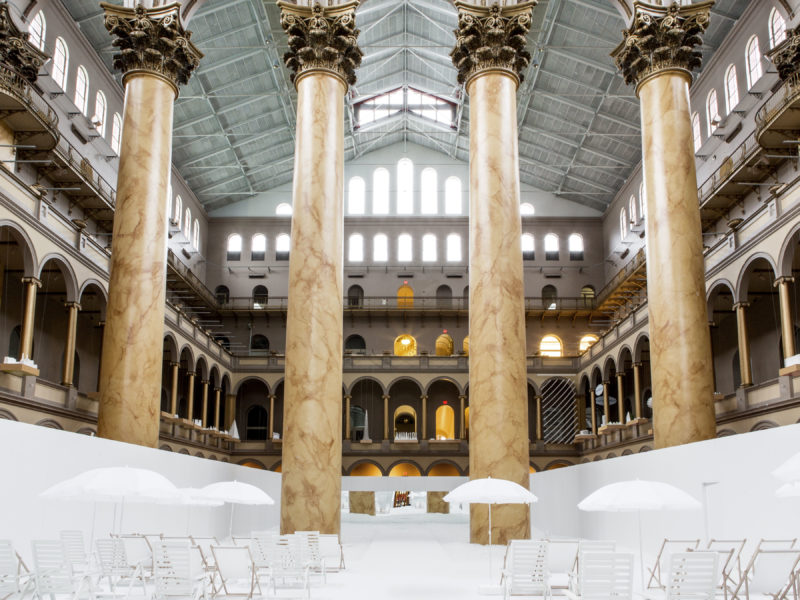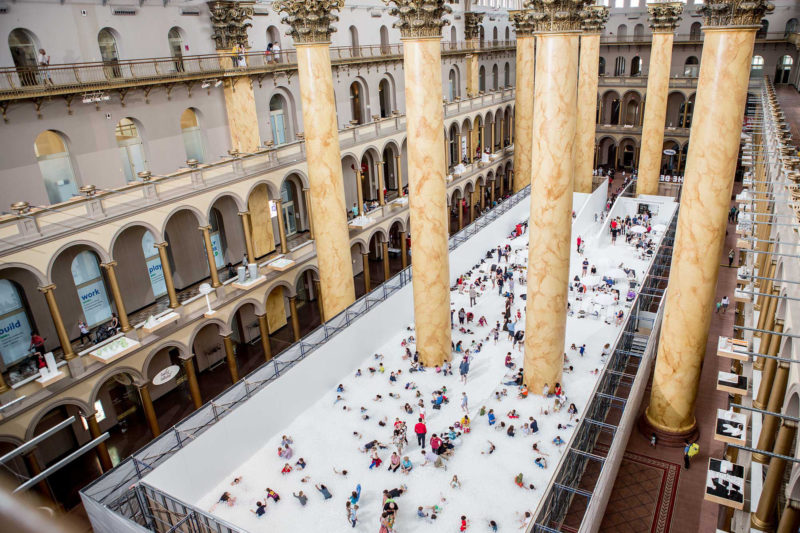 How it was made
Snarkitecture first constructed a 929-square meter enclosure of wooden panels, perforated mesh, and scaffolds. Then, nearly one million translucent, recyclable balls filled this area, creating a sea. One side of the installation featured a 15-meter shoreline, which makes it look like a real beach. This part of the massive work, measuring about 48 meters in height, was filled with lounge chairs and umbrellas.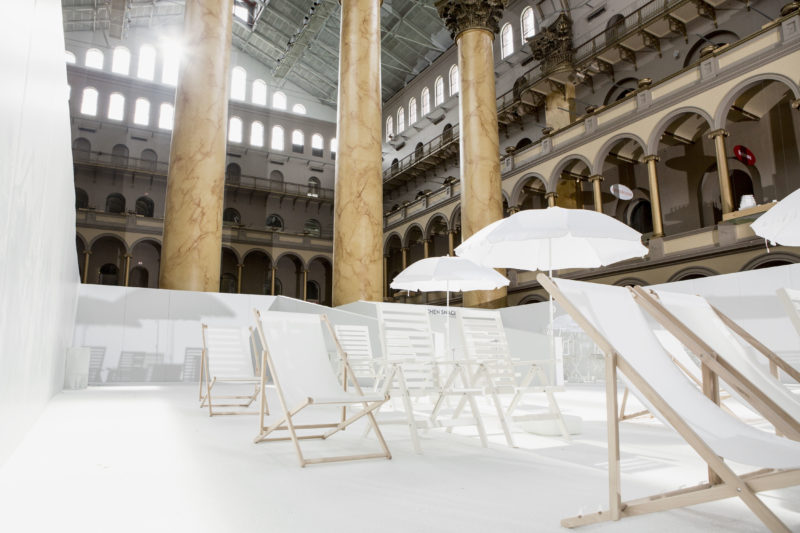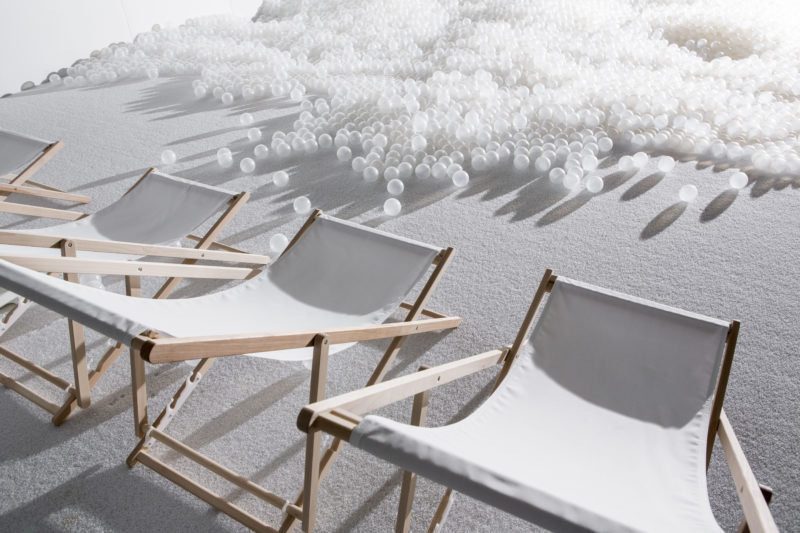 There was also a mirror that creates a seemingly infinite reflected expanse on the other side of the installation. An imagined island invited people to inspect and discover. Throughout the whole setup, there were visual cues, including signage, representing a typical beach-going experience.
A ramp was included to allow people to stand in the center of the space to watch others enjoy themselves. Just like it's the case of a real beach, visitors could either swim on the balls or just hang out on the sandy shores, reading a book or playing paddle ball. There is no water or sand, but everything is monochromatic. The whole installation took about two months to complete.
Video: How Snarkitecture created the Beach
Snarkitecture's Million Ball Beach | The Process
Sustainable material
Every material used for The Beach was to allow for economical and sustainable re-installation of the whole project in other venues. During installation, Snarkitecture wanted to make sure that their creation feels like a real beach. For this reason, a spongiform material that made the whole experience feel like that of a sandy beach carpeted it.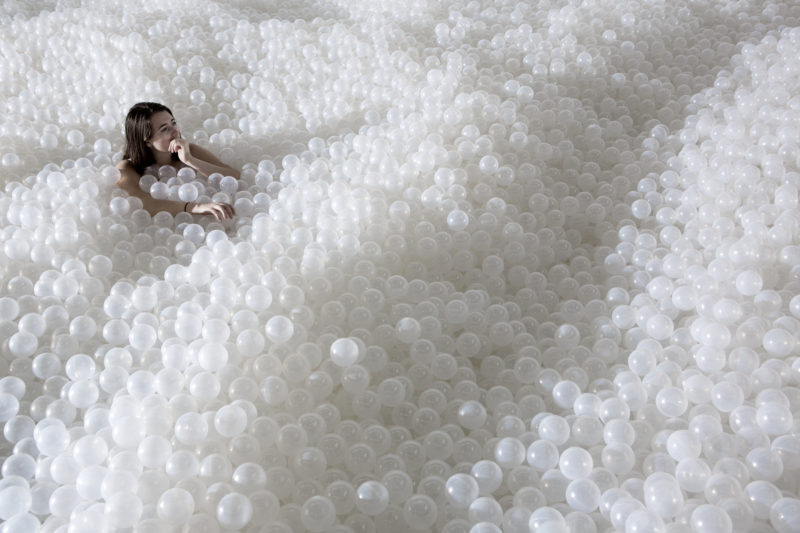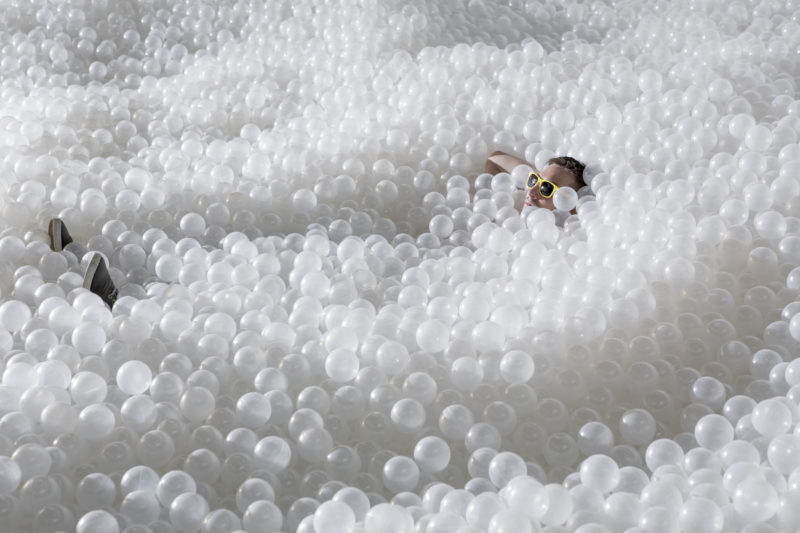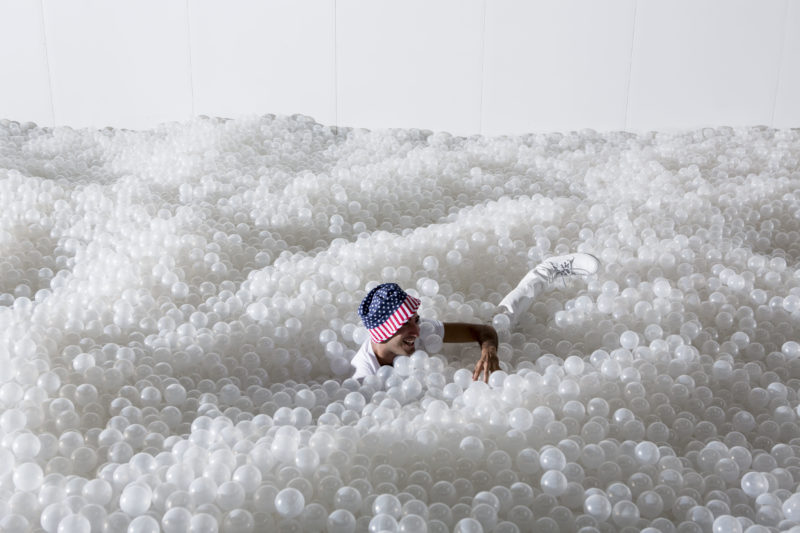 Time-lapse installation video
National Building Museum: The BEACH Time-Lapse
Analysis
Snarkitecture has installed similar art projects, but The Beach is their most ambitious public installation yet. It's a careful creation both in terms of scale and agenda. More than 50,000 visitors experienced this work in Washington, DC.
Snarkitecture wanted to reimagine the feelings of a day on a beach and brought the whole idea into different indoor venues. It's a very different version of a regular beach, mainly because this installation visualizes a spotless and abstract version of a beach. The installation reimagined the acquainted natural and the cultural rudiments of a beach, creating an engaging and memorable experience for beach lovers and people of all ages. Using a museum was the perfect location for this unique playground.
The National Building Museum has been holding large-scale exhibitions for several years now. In 2017, Jeanne Gang followed with her project Hive1 in the same space.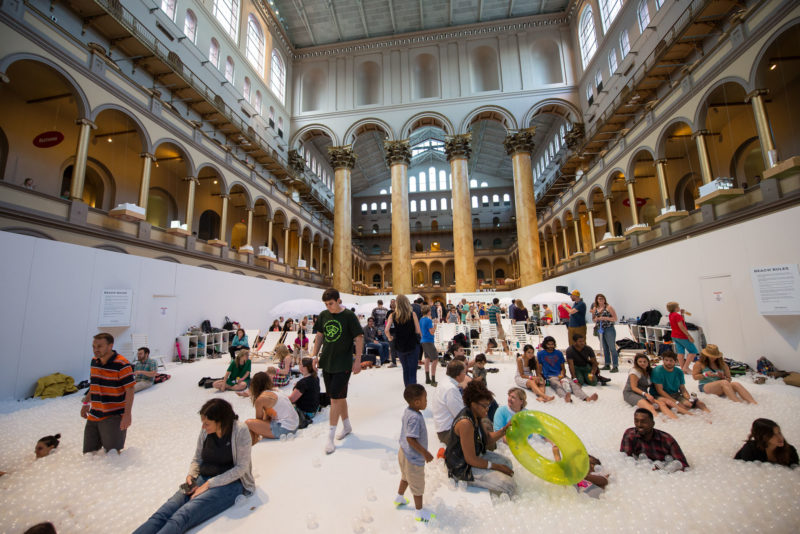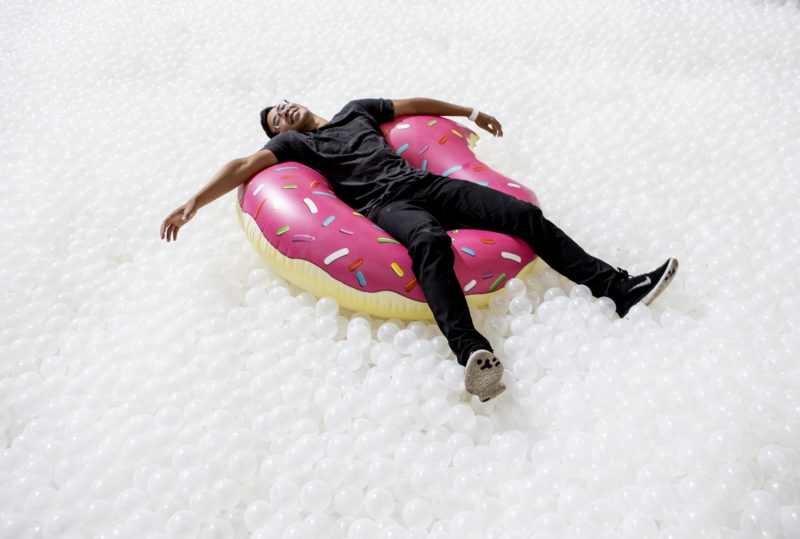 Conclusion
The Beach was an exciting opportunity to make people think of the possibilities and qualities of materials. The work encourages interaction with the environment, offering a memorable landscape and an exclusive space for relaxing and socializing.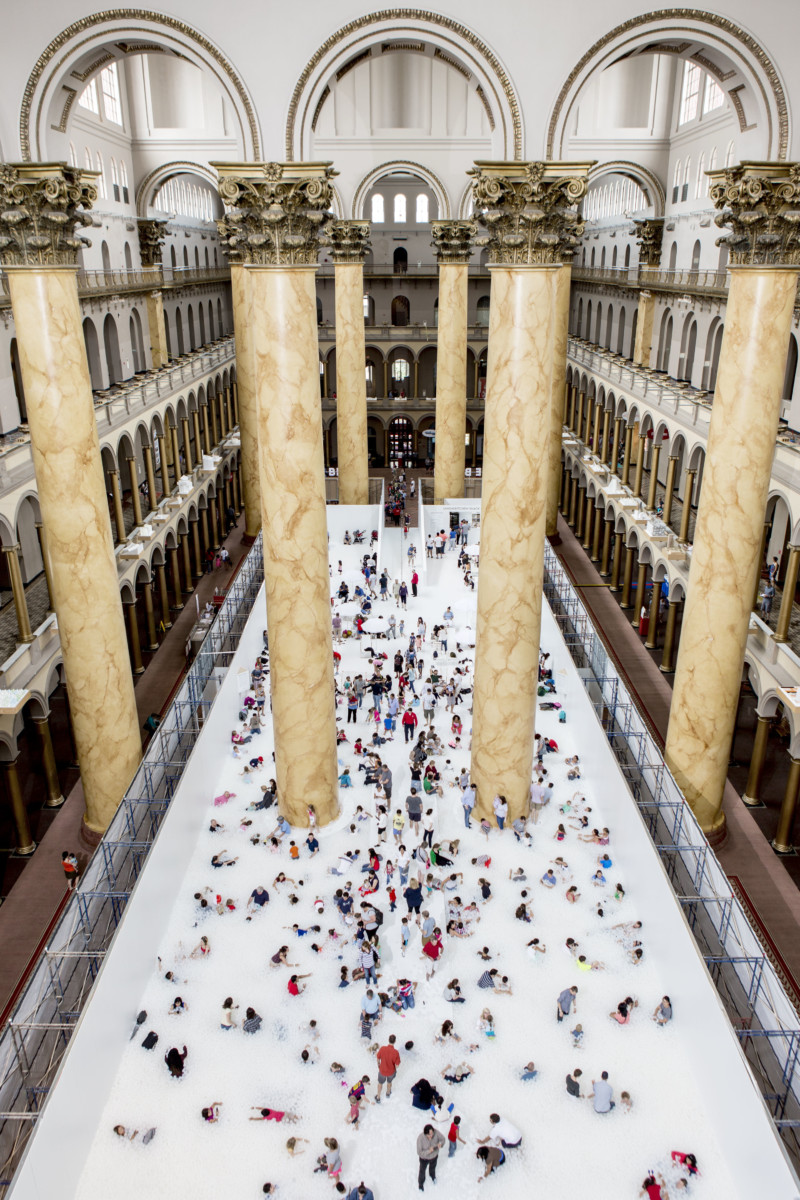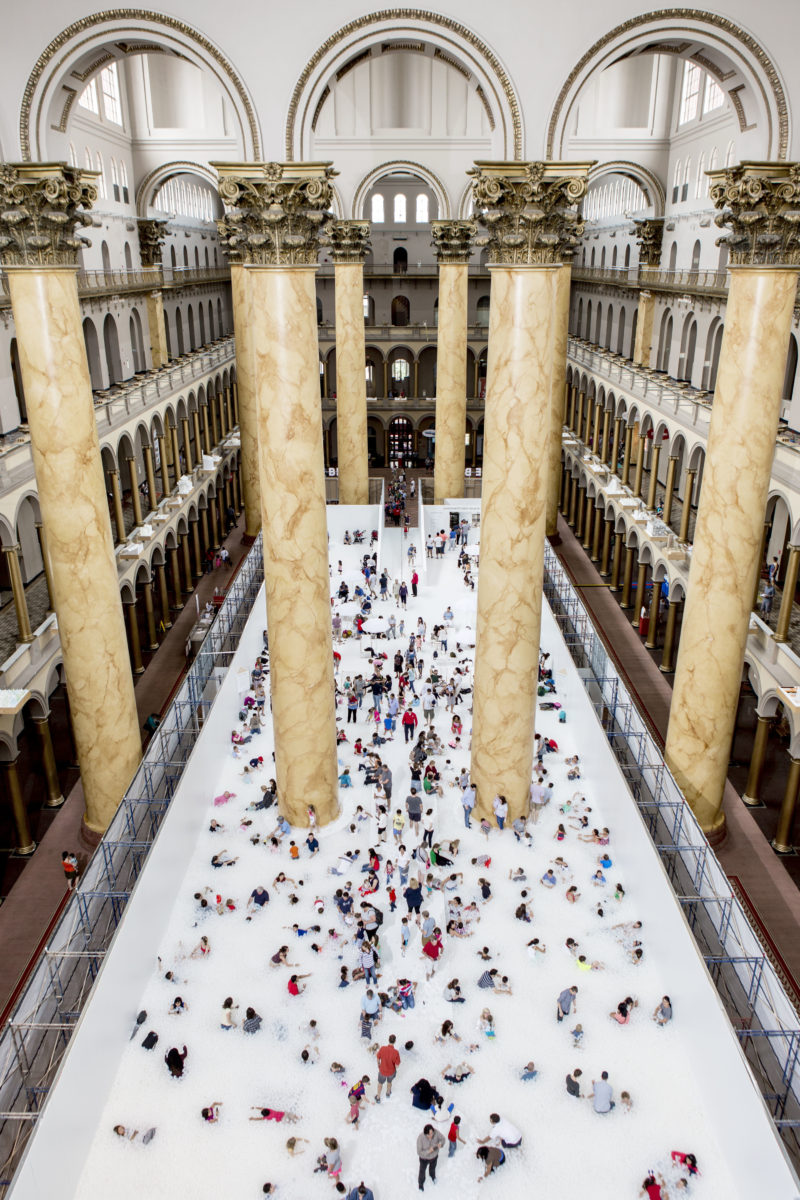 More by Snarkitecture
More National Building Museum exhibitions
Footnotes