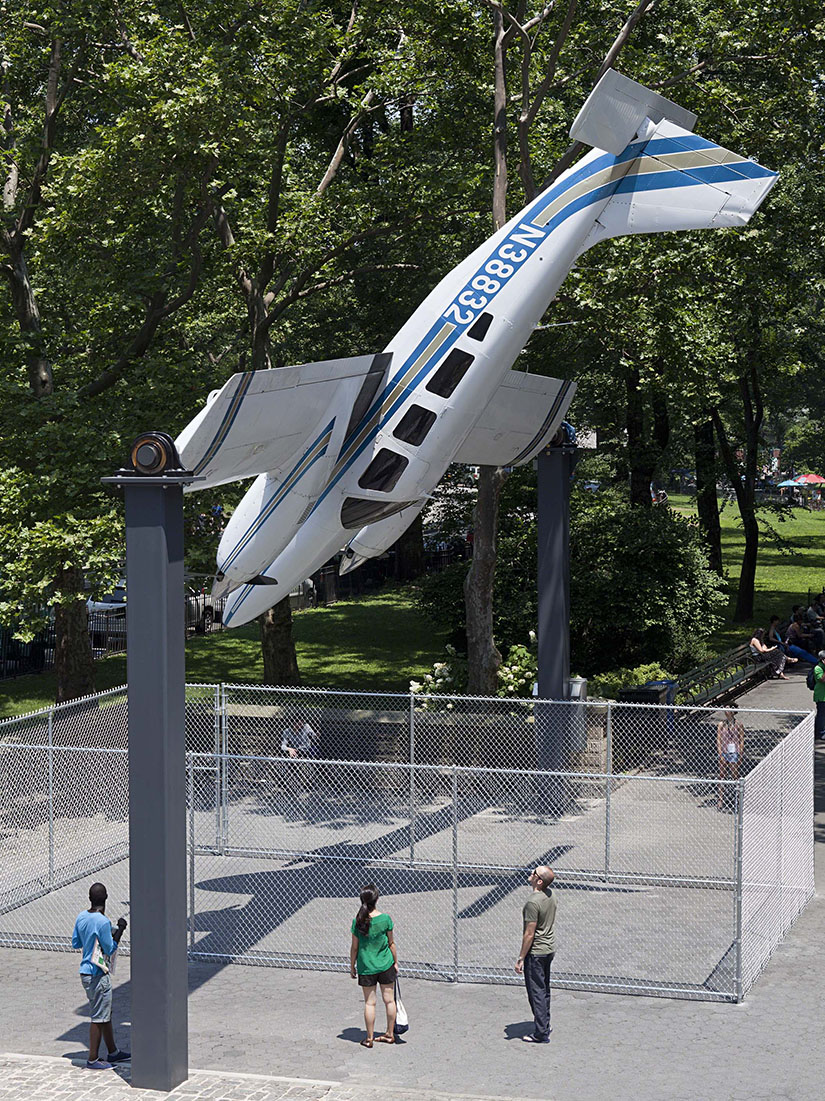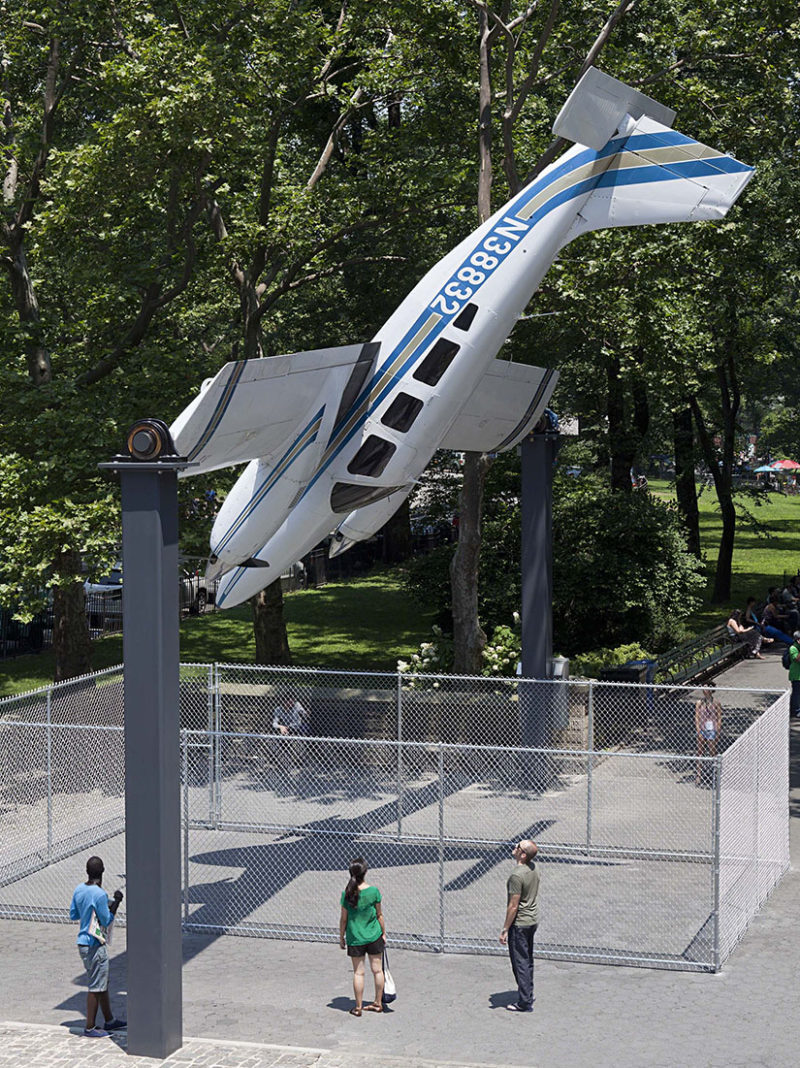 About How I Roll
For two months a small air plane was rotating 24 hours a day in summer 2012 in Central Park, New York. Previous works by Paola Pivi have also featured large machines, including an overturned tractor-trailer and a helicopter placed upside down.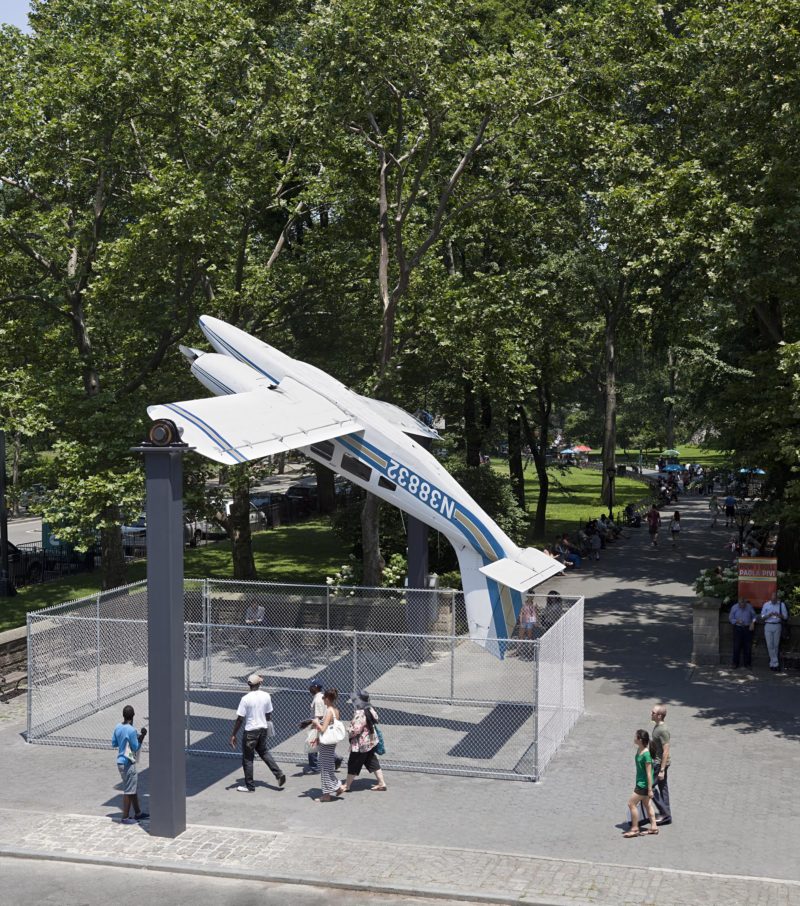 Born in Milan, Italy, in 1971 and now based in Anchorage, Alaska, Paola Pivi's diverse artistic practice embraces sculpture, photography, video, and performance. How I Roll is Pivi's first public commission in the United States.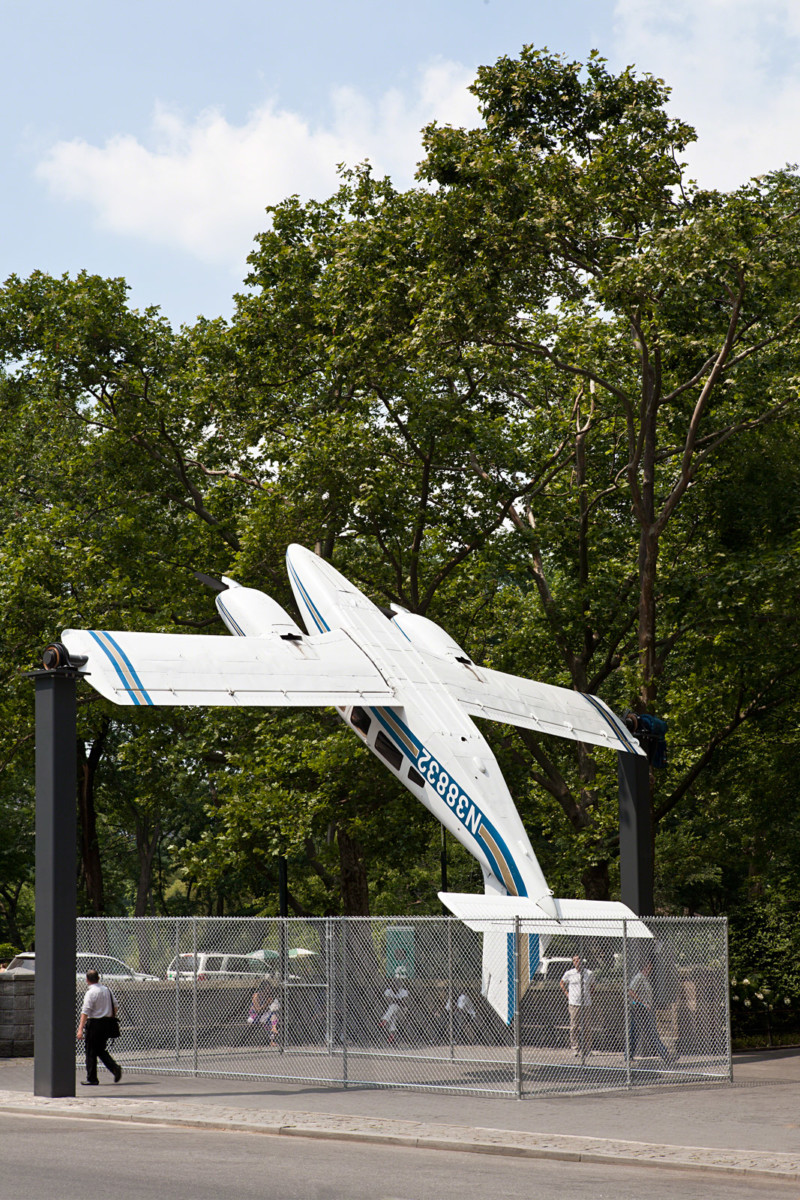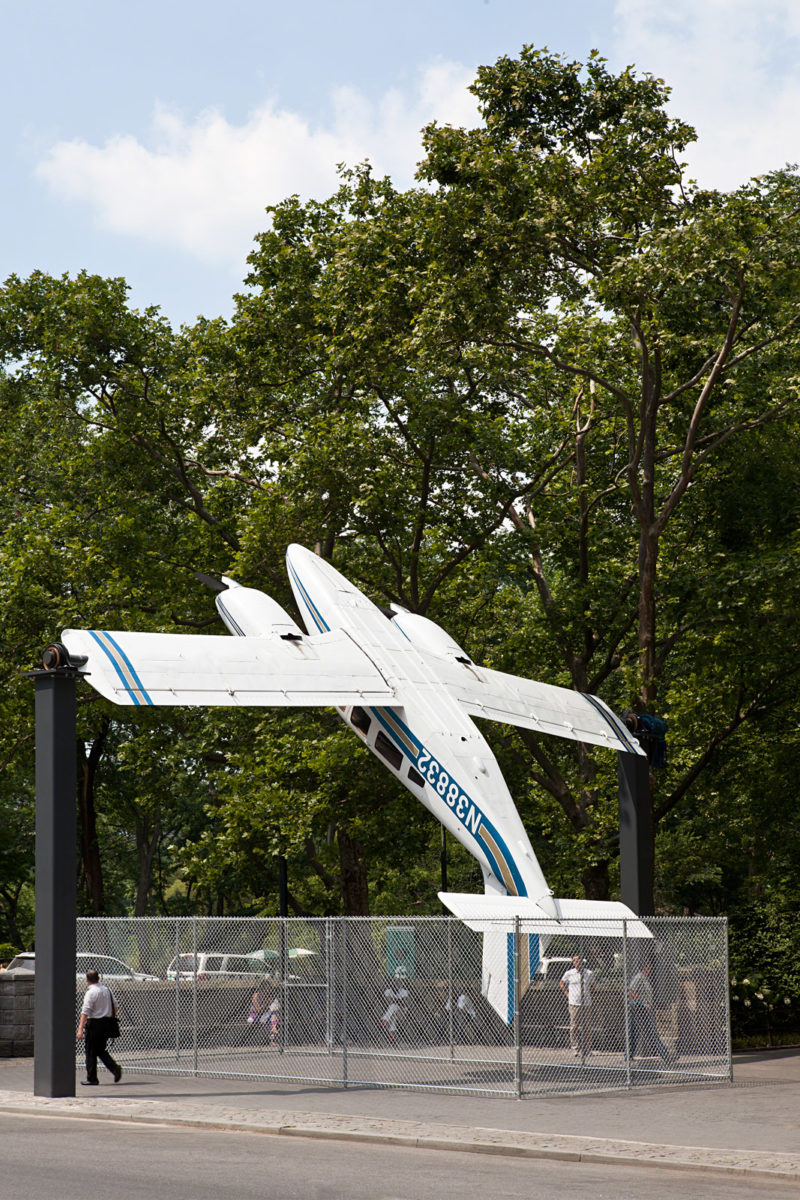 The meaning of the artwork
Nicholas Baume, director of the Public Art Fund, explains the artwork's meaning and its relationship to the birth of modernism by recalling a story when modern art pioneers Constantin Brancusi, Marcel Duchamp, and Fernand Léger visited the 1912 Paris Air Show together. When examining a propeller, Brancusi said:
Now that is what I call sculpture!
According to Baume, Pivi's installation signifies that a romance between modernist artists and industrial design can now, one hundred years later, still produce remarkable visual poetry.
Airplanes are a recurring motif in Pivi's work. In 1999, she showed a flipped 11,8 meter long Fiat G-91 fighter at the Venice Biennale, curated by Harald Szeemann. This work won Pivi the Golden Lion award for best national Pavilion. Untitled (Airplane), 1999, later traveled her 2006 solo exhibition at the Trussardi Foundation.
How I roll also references an earlier work of Pivi, a 16 meter long overturned truck, created in 1997 and called Camion.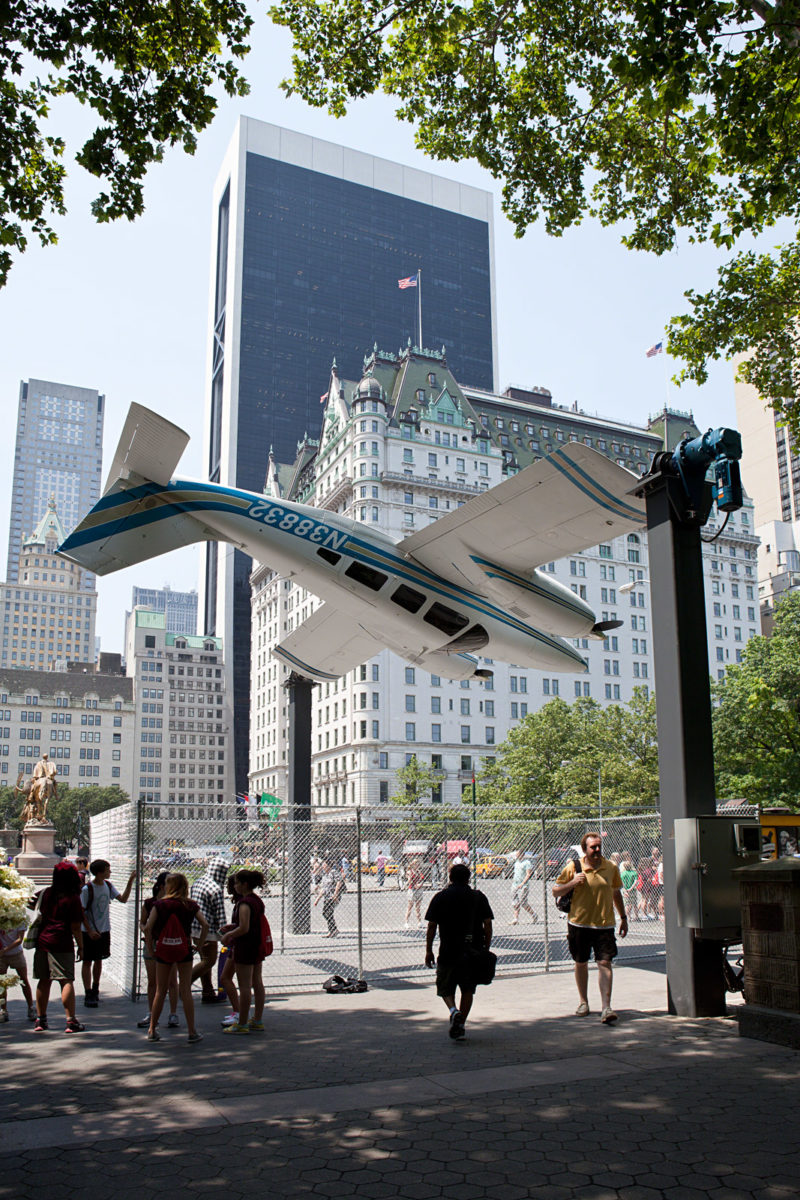 An early ending
Since June 20, the inauguration date, the installation has been active at the Doris C. Freedman Plaza, the corner of 5th Ave and 60th St in Central Park. It was set to rotate non-stop until August 26. However, due to a rainstorm on July 18, the airplane began turning much slower.
The artist and the Public Art Fund determined that a repair was needed and removed the airplane. Back in the studio, they found that it would take several weeks to fix and test the complex structure, meaning that the plane would be patched by late August. Therefore, the project stopped earlier than expected.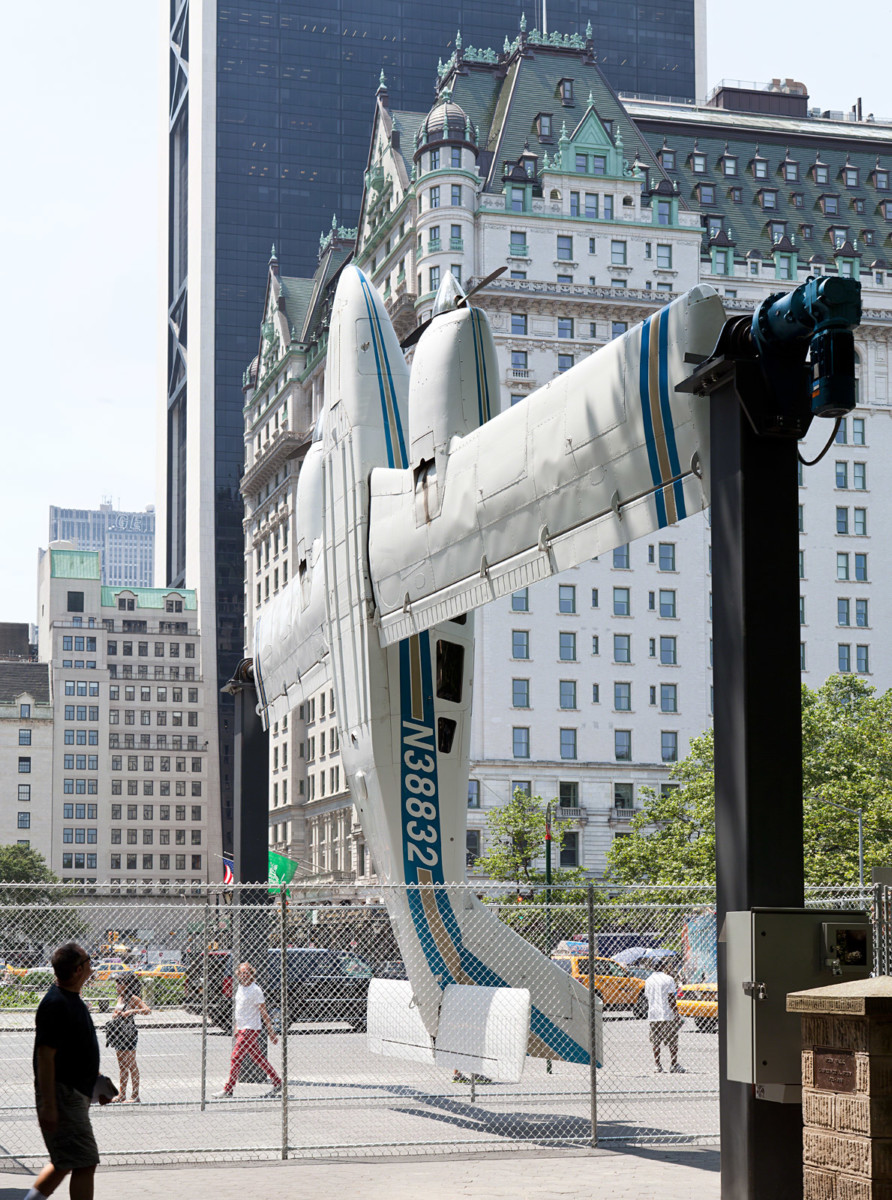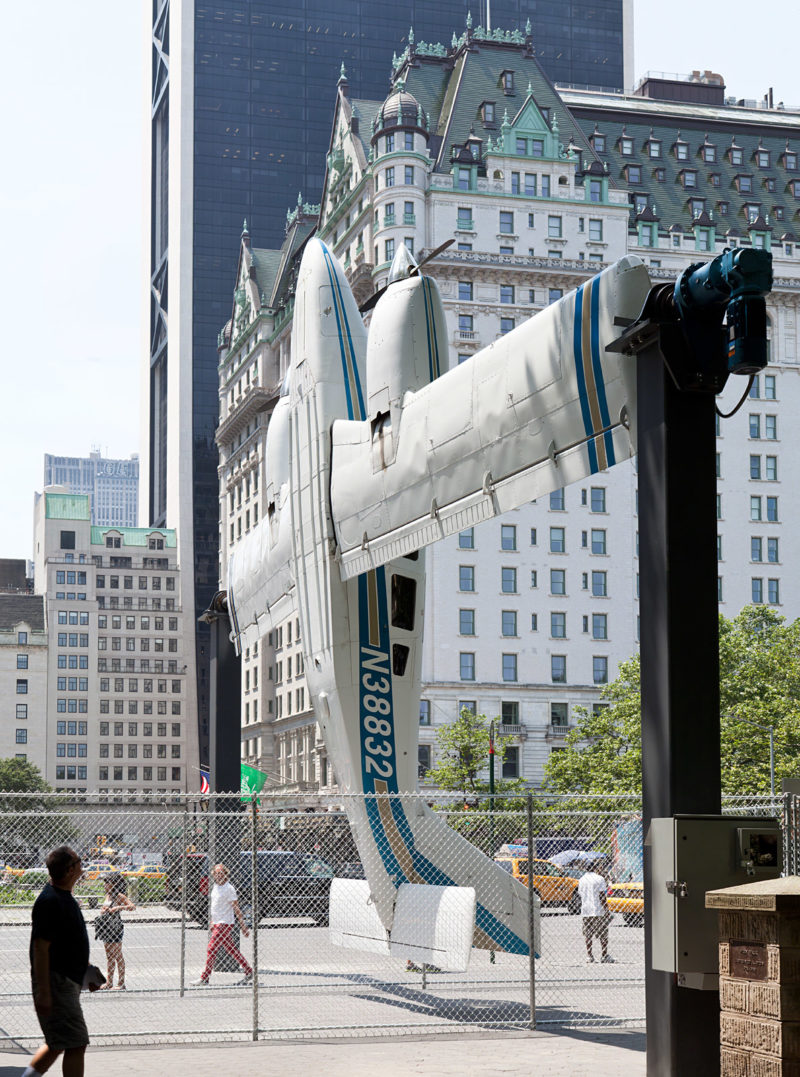 Former location of How I Roll in New York