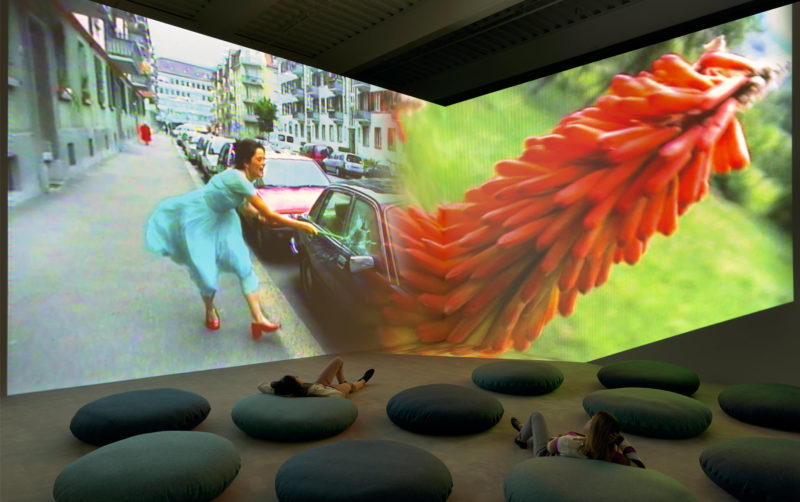 Introduction
Pipilotti Rist is an authority when it comes to merging the highs and lows as far as culture goes in the art world. Through lush videos, Rist has, over time, blended aspects of female sexuality with pop culture, as seen in music videos.
Have you ever stopped for a moment to imagine what life would be like if your local police officer was called to a scene of crime or unrest, came, looked at what was happening, then walked away like they saw nothing?
Many of Rist's works comprise a level of imagined optimism that, in an actual sense, goes against what is believed to be reality. Stepping into the art space created by Ever is over all, visitors get enveloped in a pair of slow-motion pictures projected on opposite walls.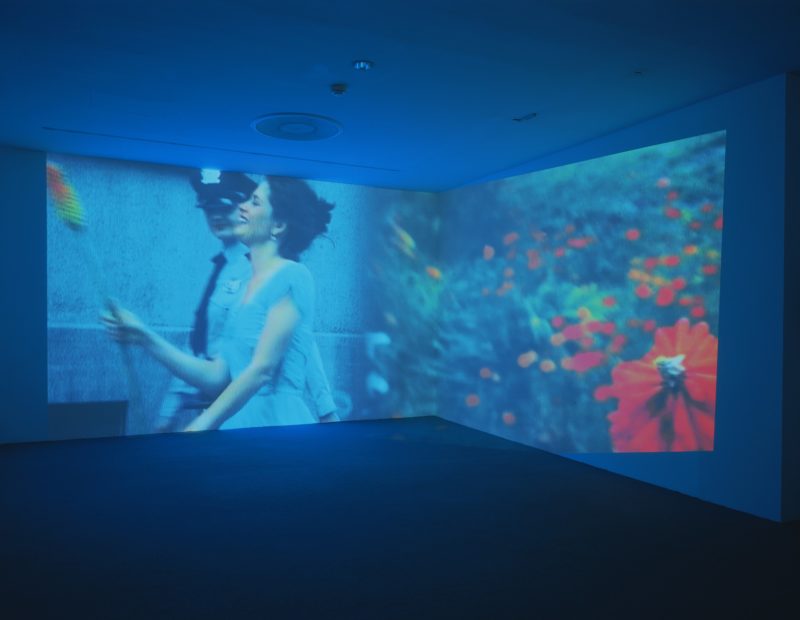 Ever is over all – Part 1
Almost as attentive as one is when crossing the road, the two screens show different stories which a viewer must become a part of. Turn your head to one side and what you encounter is the images of red flowers zoomed closely in a field where lush vegetation grows.
On the other side is the footage of a woman wearing a pair of sparkling ruby slippers walking down a street where cars have been lined up on the sides. In a way, the calm and lull of the beauty found in the midst of vast openness create harmony with the calculated promenading of the woman on the opposite screen.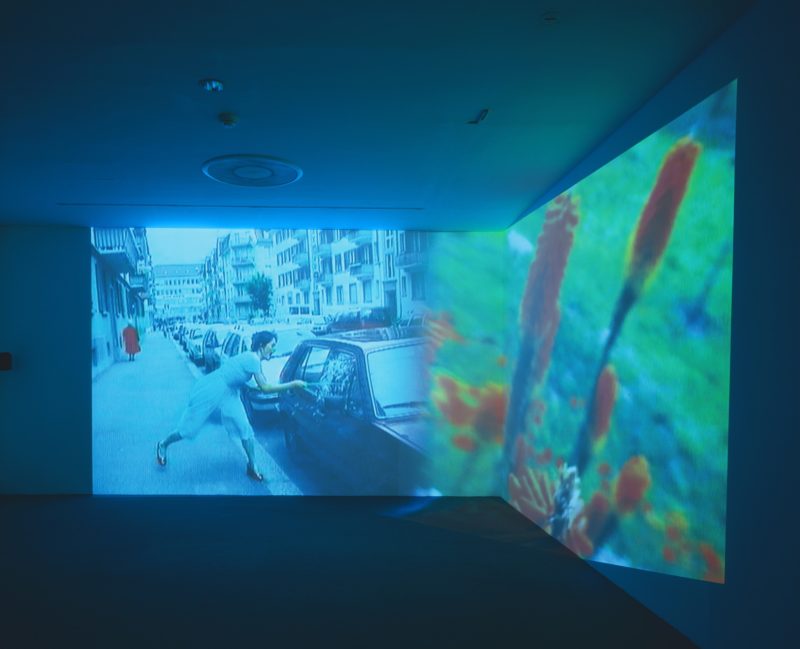 Ever is over all – Part 2
What could possibly ruin this perfect presentation of how ideal life is supposed to be? Suddenly, there is the sound of violent smashes of glass, and the eyes draw quickly to the video where the cars are lined. The seemingly jovial and happy trotting woman of a few seconds ago has transformed into a raging lunatic that now smashes the windshields of all the cars.
Her weapon, surprisingly, is the long-stemmed flower that she had been carrying. The audience can almost sigh in audible relief at a policewoman who is seen walking down the street towards the woman. What does she do? Smile in approval, and it is the viewers who now become tense as to the imagination of how this whimsical scene is going to end.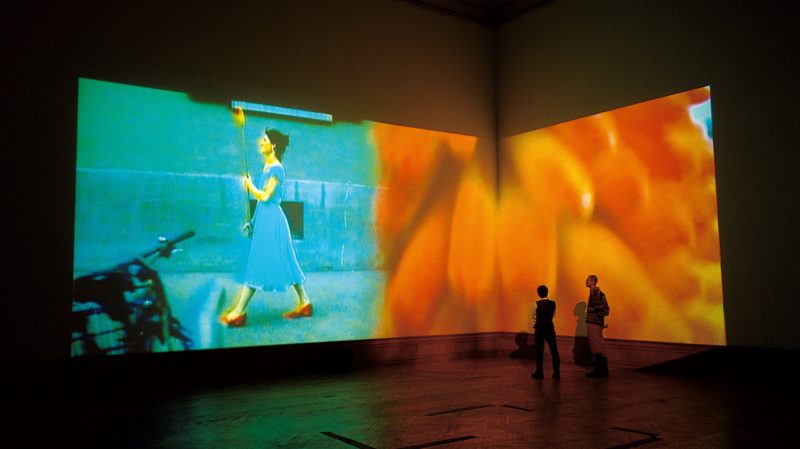 Video: Excerpt of Ever is over all
The first 45 seconds are filmed at the National Museum for Foreign Art, Sofia, in 1990. The next part is a 2min extract of the original video in a simulated view of the installation.
Analysis
Well, pop music lovers will by now have related this scene to one from Beyoncé's music video for the song, Hold Up. It is worth mentioning, though, that there is a huge difference between the two videos; onlookers in Beyoncé's video are excited with a mixture of shock and delight, while in Rist's work, the policewoman acts as though there is nothing going on.
By incorporating images of large fresh-looking flowers as the smashing is going on, Rist suggests that femininity is synonymous with innocence. When the law of the day is female and facing up against feminine crime, then it does not apply.
Video: Beyoncé – Hold Up
Video: Pipilotti Rist Interview: Color is Dangerous