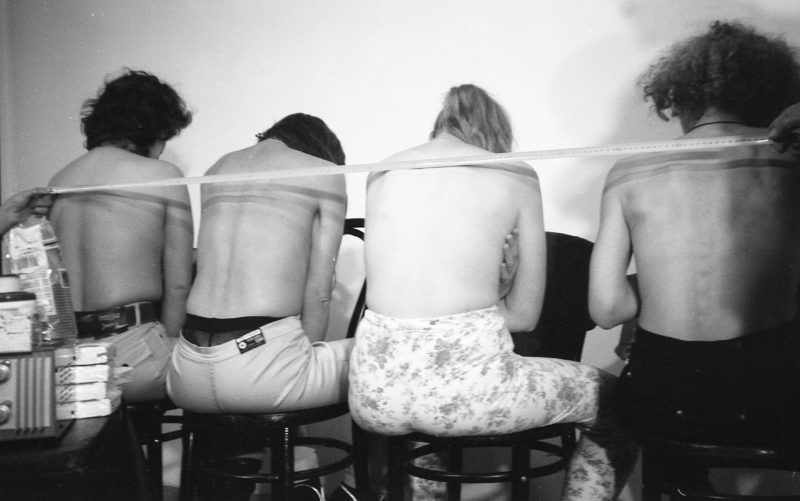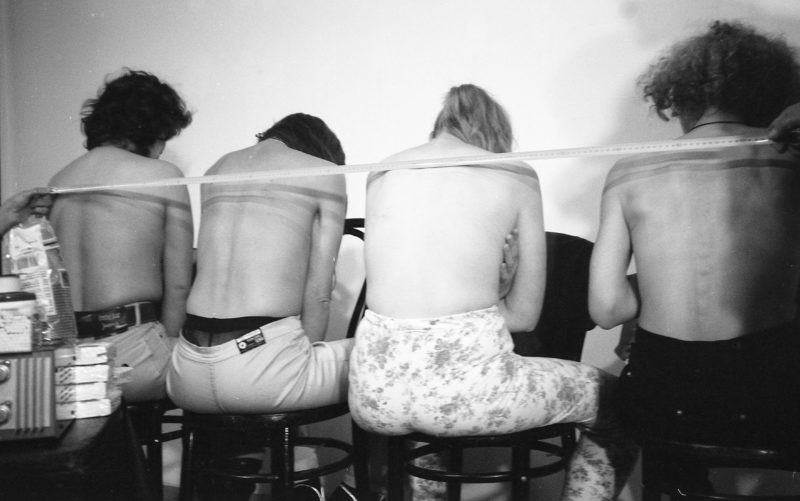 Introduction
In a video recording of the process of drawing a tattoo on the back of four women, the documentation by an artist, Santiago Sierra, has a far deeper meaning. The event took place in Salamanca, Spain, in 2000. From the artist's explanation, the four women are prostitutes and addicted to her. Their pay for agreeing to be tattooed is the price of a single shot of her.
Does the fact that the artist pays them what they would normally earn in 4 hours for an hour's work just? Apart from the fact they are addicts and desperate, it does seem quite thoughtful? What if the prostitutes did not want to be tattooed at all and only did it for the attached benefit? The circumstances surrounding the process give the artwork the name '160 cm Line Tattooed on 4 People …'
160 cm Line Tattooed on 4 People, 2000
As the tattoo artist draws the tattoos on their backs, the 4 women appear oblivious of the pain, although they might very well be concluded to be nervous. Their movements over the duration of the entire process involve laughing, chatting and even smoking. On numerous occasions, two men dressed in dark attire can be seen taking measurements of the tattoo as it progresses.
250 cm line tattooed on 6 paid people, 1999
This is not the first time that Sierra has used people as his canvas. He considers human skin to be abundant and cheap. Other works he has done that prove this are; 250 cm Line Tattooed on 6 Paid People, in 1999 in Cuba and 30 cm tattooed on a Remunerated Person, in Mexico in 1998.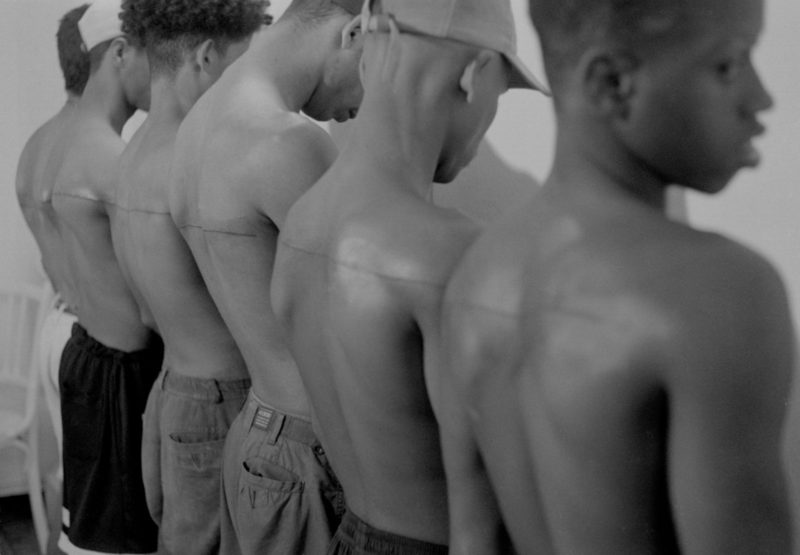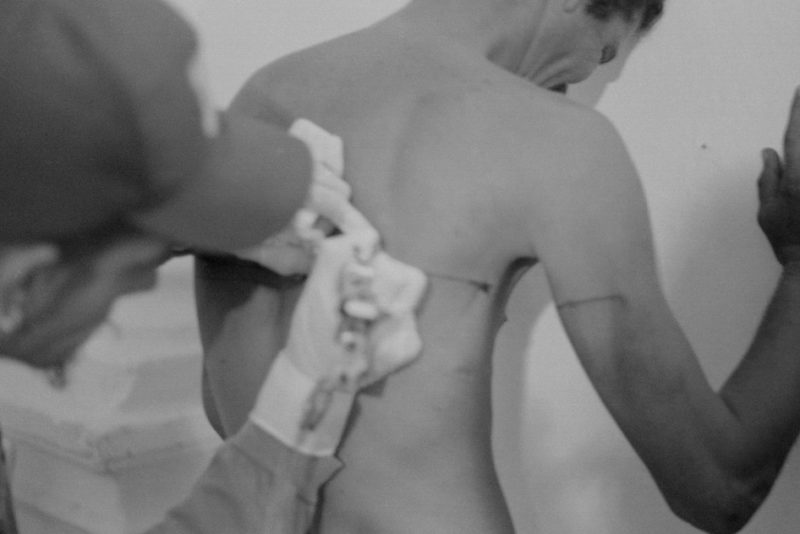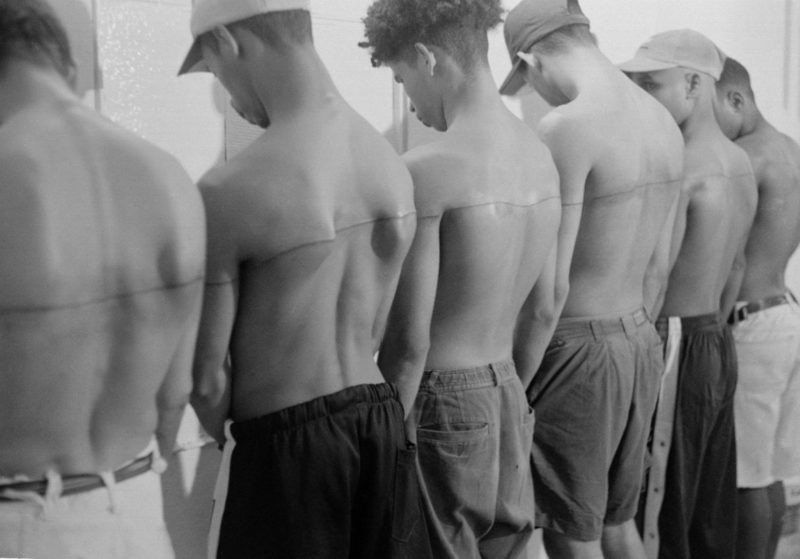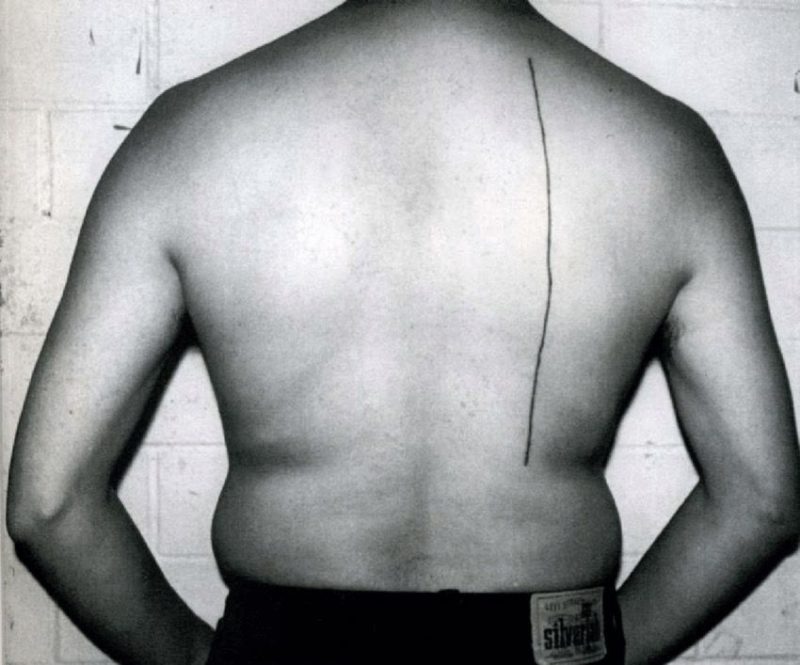 Analysis
Mostly by design but taking advantage of the current status of his subjects, Sierra pays people that would otherwise not be tattooed to get an audience for his work. Looking beyond the skin, one gets the impression that Sierra is challenging the system.
Social responsibility and political ideology are the two major themes surrounding his work. While most of his works are targeted at the affluent and well-to-do society, Sierra avoids situations where his techniques would be challenged.
Sierra says:
The tattoo is not the problem. The problem is the existence of social conditions that allow me to make this work.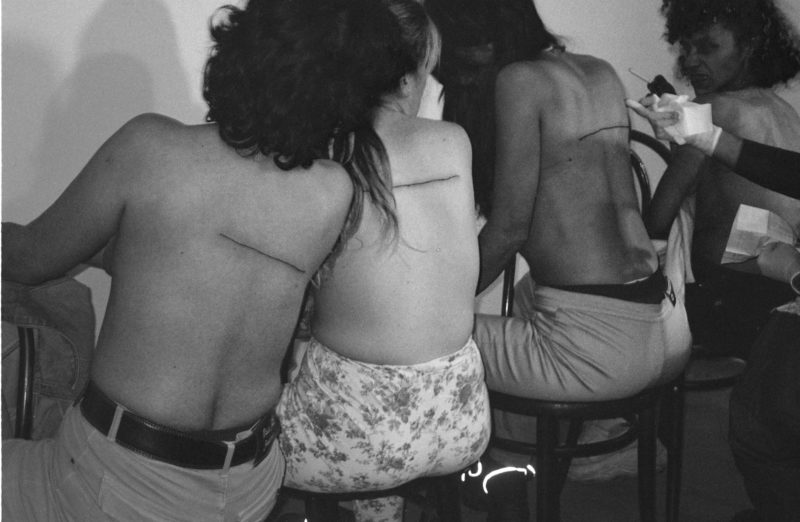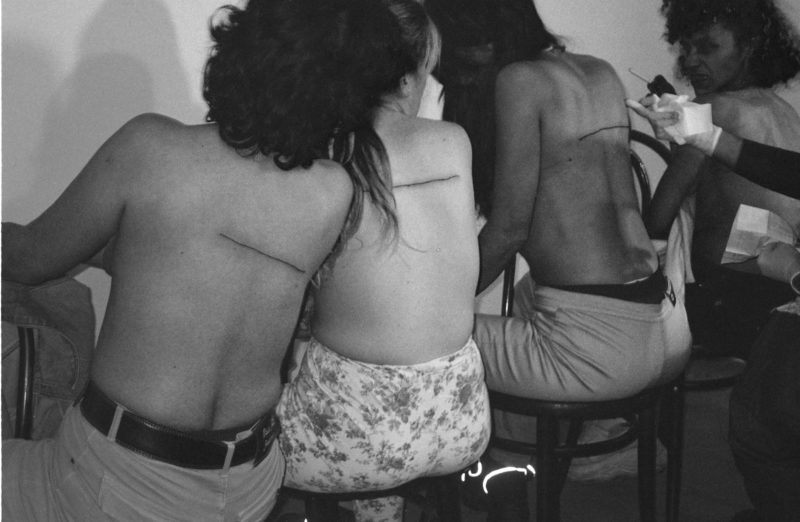 Conclusion
By presenting to his elite audience documentation of what happened, he, in a way, takes control over his actions, albeit not in a good way. If he were to carry out the transactions and proceed with the art right before a live audience, would there be one person to stop it?
This is his depiction of the power that the political class has amassed for themselves. In the same way, they will hide their actions from the public and only come out when they have already made personal gain from a situation. Sierra definitely opens our eyes to the exploitation that exists in the world today.