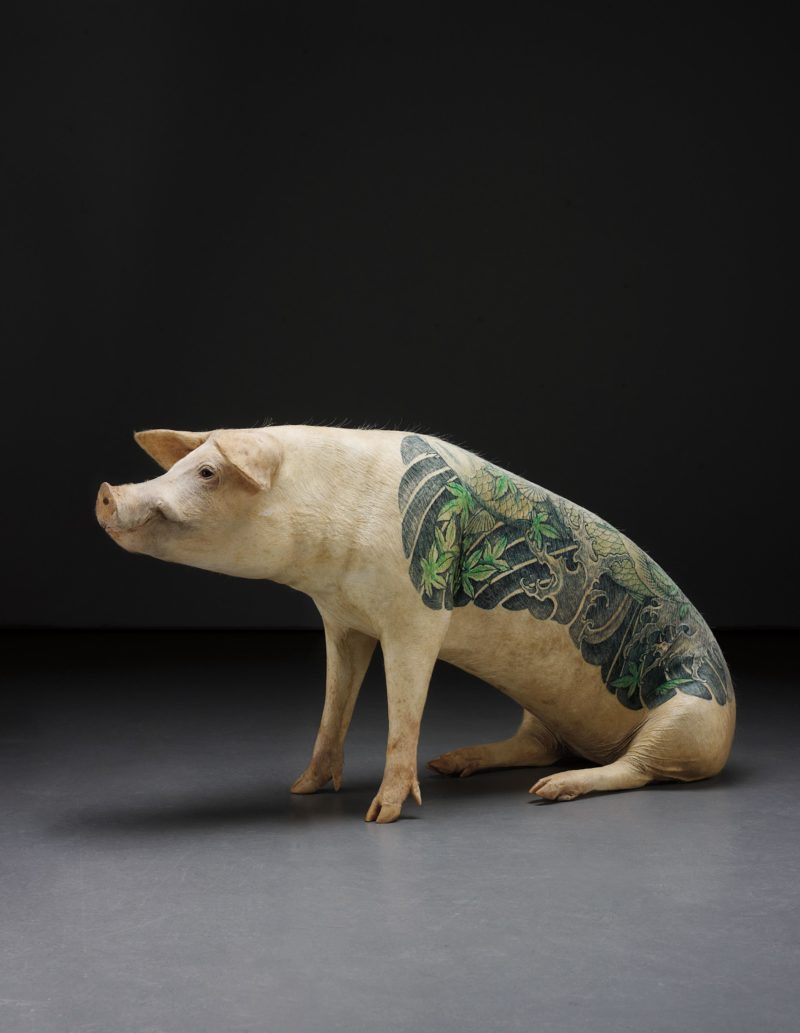 Introduction
It is often said that art is an expression of one's soul and when the medium of art is an animal's back, it is rather fascinating. According to Wim Delvoye, the Belgian artist that came up with the tattooed pigs' concept, an artist does not have to be cruel to animals to make great art pieces out of them; an ideology that is supported by many animal rights groups all across the world. When most people think of chickens, pigs and cows, all they see is food. Many people are oblivious to the fact that animals not only feel pain, but their emotional wellbeing could negatively affect the quality of their produce.
Wim Delvoye is no stranger to controversy
Experimenting with different art mediums is nothing new to Wim Delvoye who has been previously involved in art projects where the final creation was gothic style twisted towers made from marble replica. He once tattooed a man's back to selling it as an art piece; the collector would be entitled to the man's skin upon his death. The inspiration to tattoo pig's backs came about as he thought of ways to fascinate people without doing the obvious. With the Shanghai Contemporary Art Fair beckoning at the time, the LV trademark would be the image of choice to be tattooed on the animals' backs.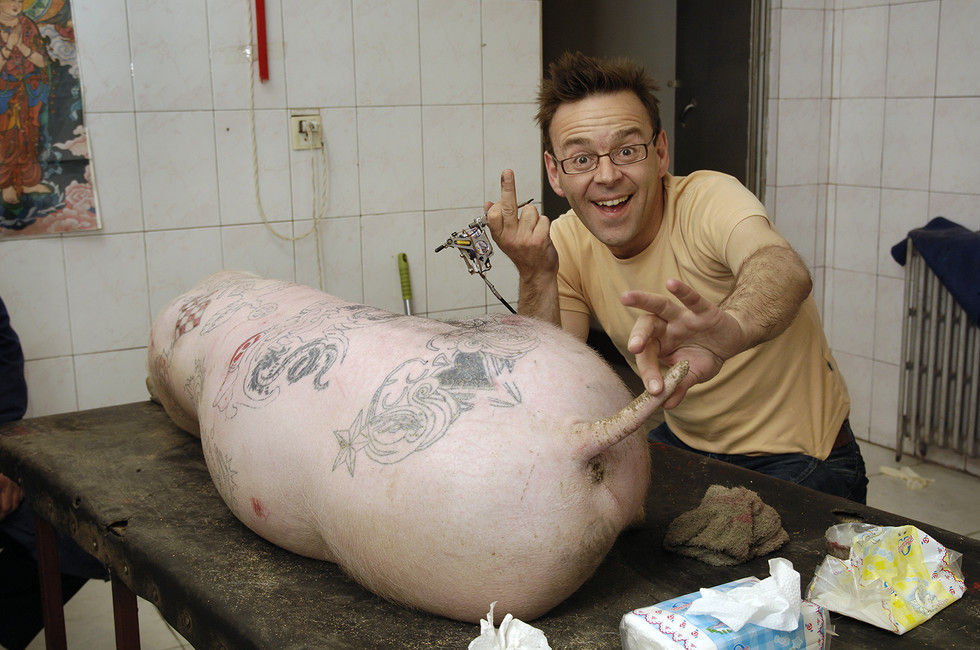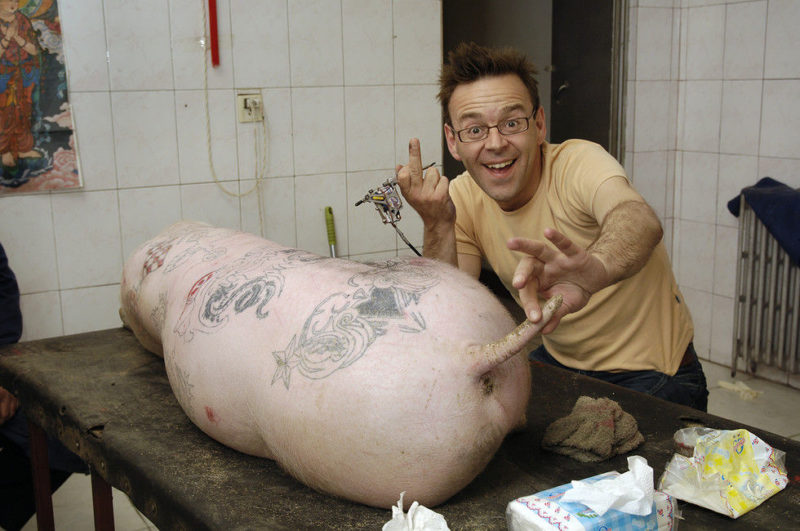 Pigs as living, walking canvas
Besides being showcased at the Shanghai fair, the animals were also displayed at galleries, although this move was received with mixed reactions. While the idea was to make the pigs a living, walking canvas, it went further beyond their death. The animals would later be stuffed and sold as souvenirs. Even though the animal rights laws were lax in China compared to other places, Wim Delvoye still believes that the pigs which he tattooed when they were smaller received humane treatment and were sedated before the procedure.
Wim Delvoye's Art Farm in China
Tattooed pigs represent new art form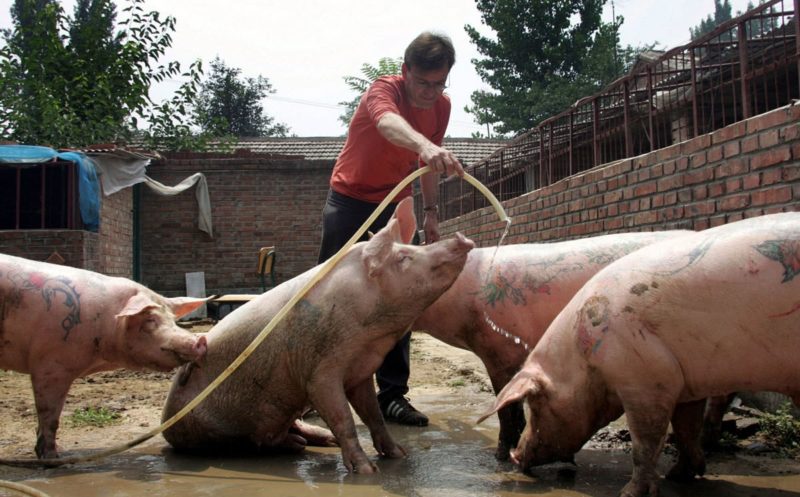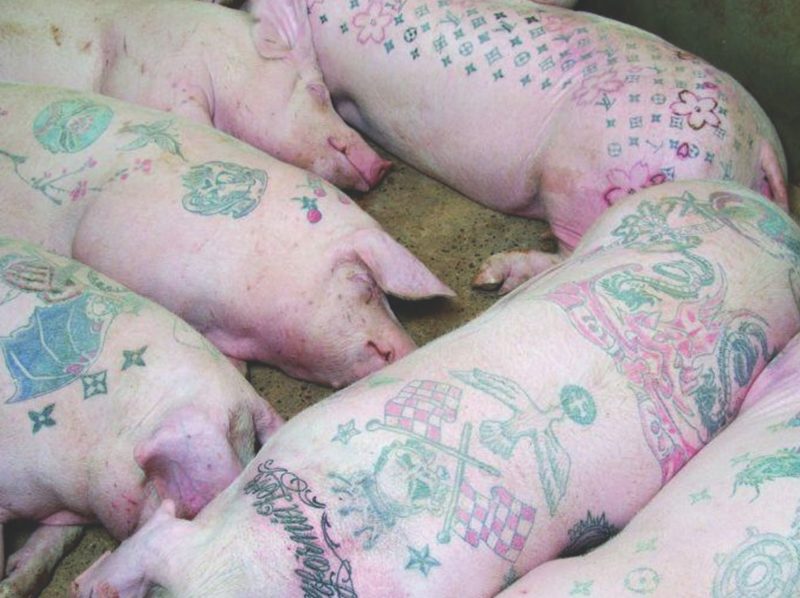 Sold for more than $70,000
The cattle fur that has adorned the runway for decades may still have a loyal following, but the Chinese seem to have been hypnotized by the pig tattoos. This form of artwork gets even more appealing with the prospect that a single pig could fetch up to $70,000 depending on the design on its skin. From Disney cartoon characters, designers' house logos and inmate markings, there is no limit to what a tattoo artist can draw on a pig's back.
Animal rights activists feel that inking an animal is wrong and cruel, but what about the pampering and special care it received to preserve the art and quality of the skin?
Tattooed pigs
Pigs with traditional tattoos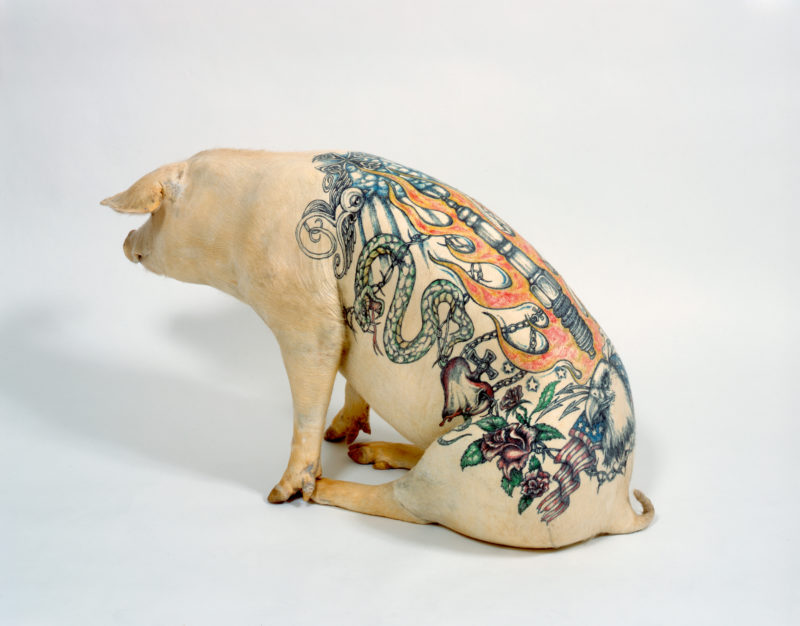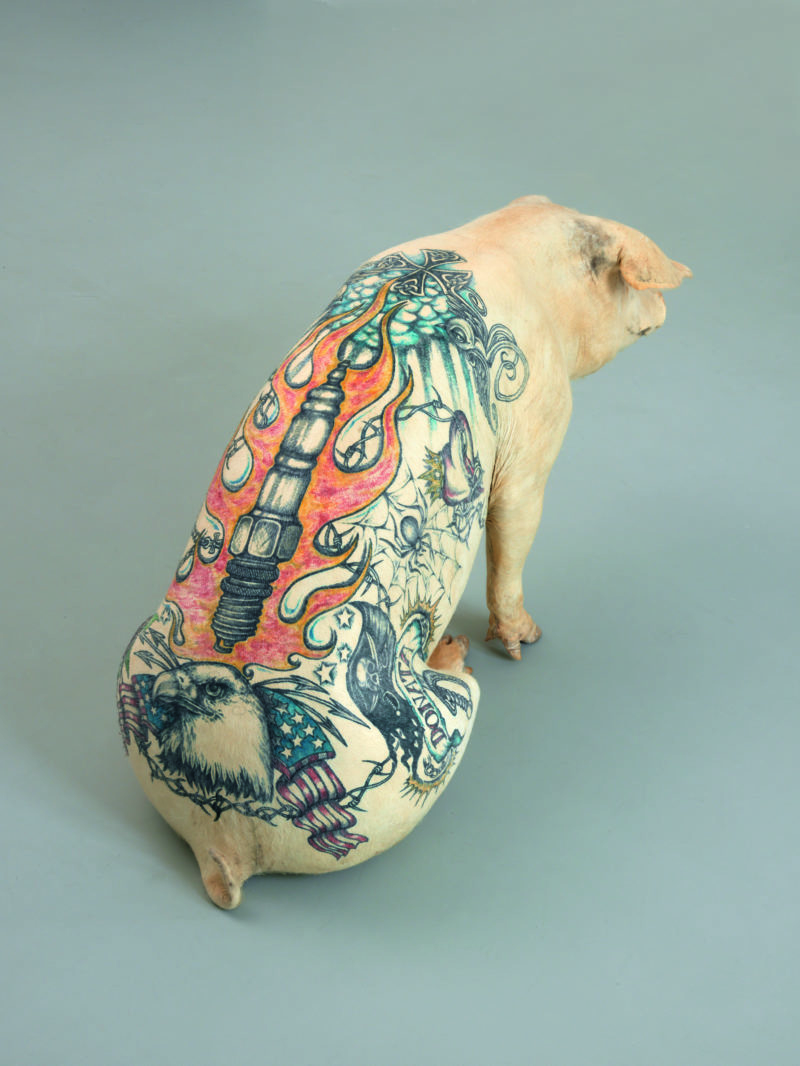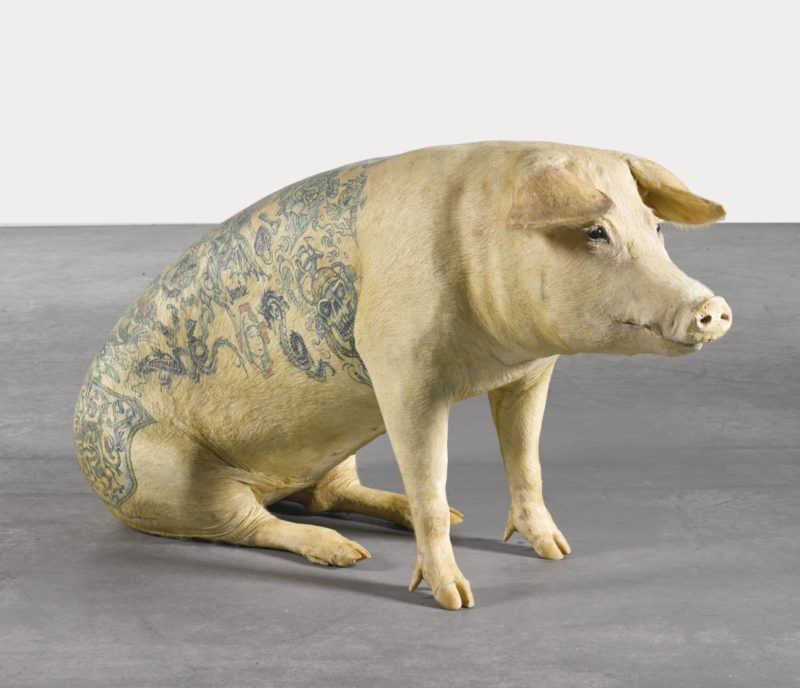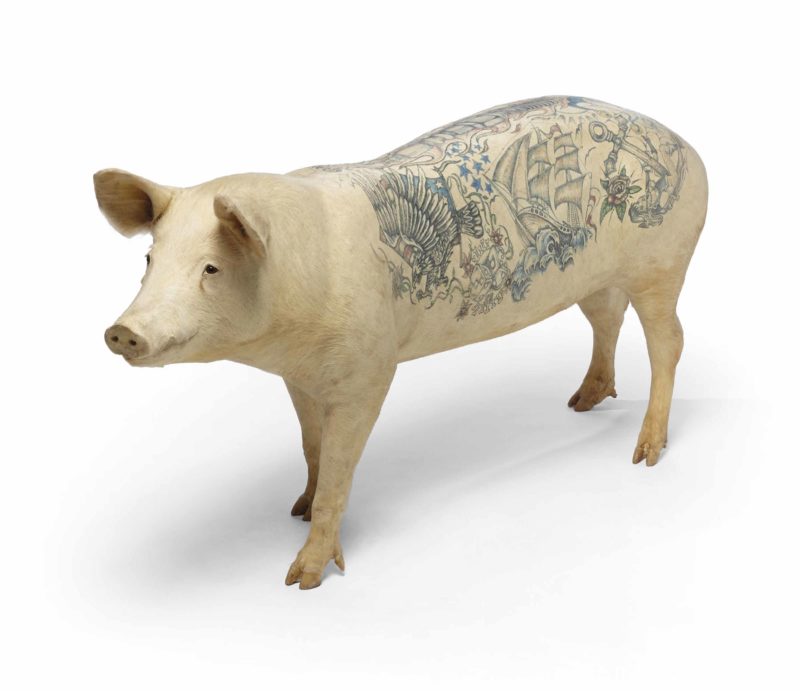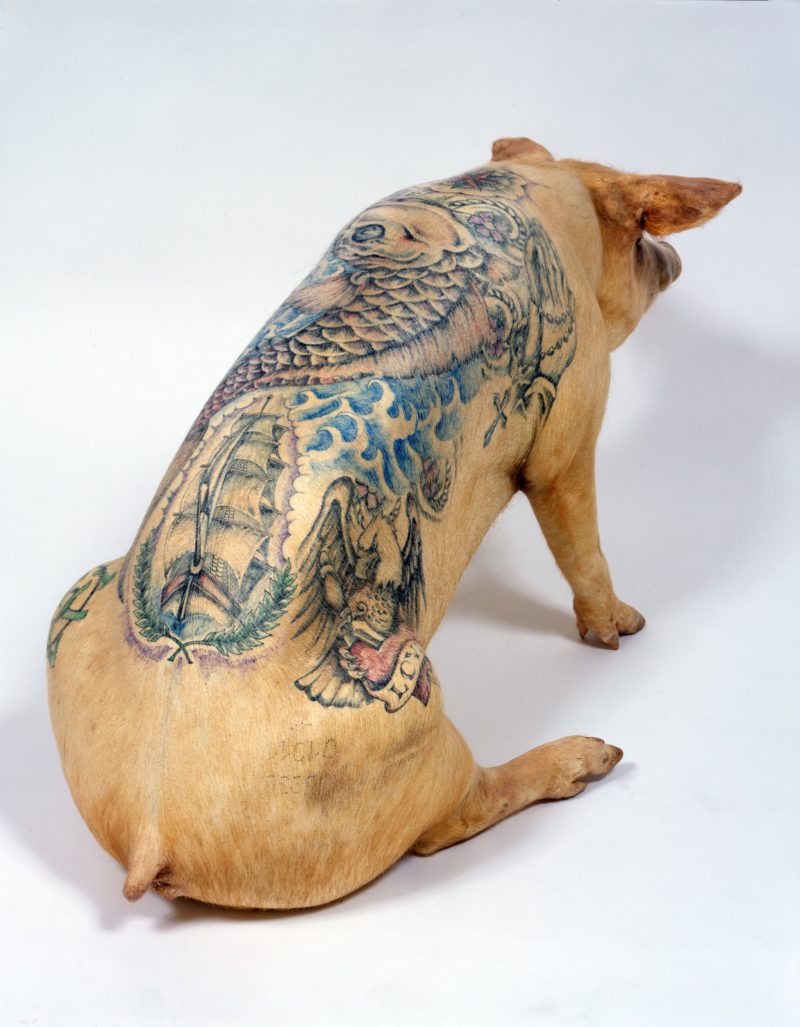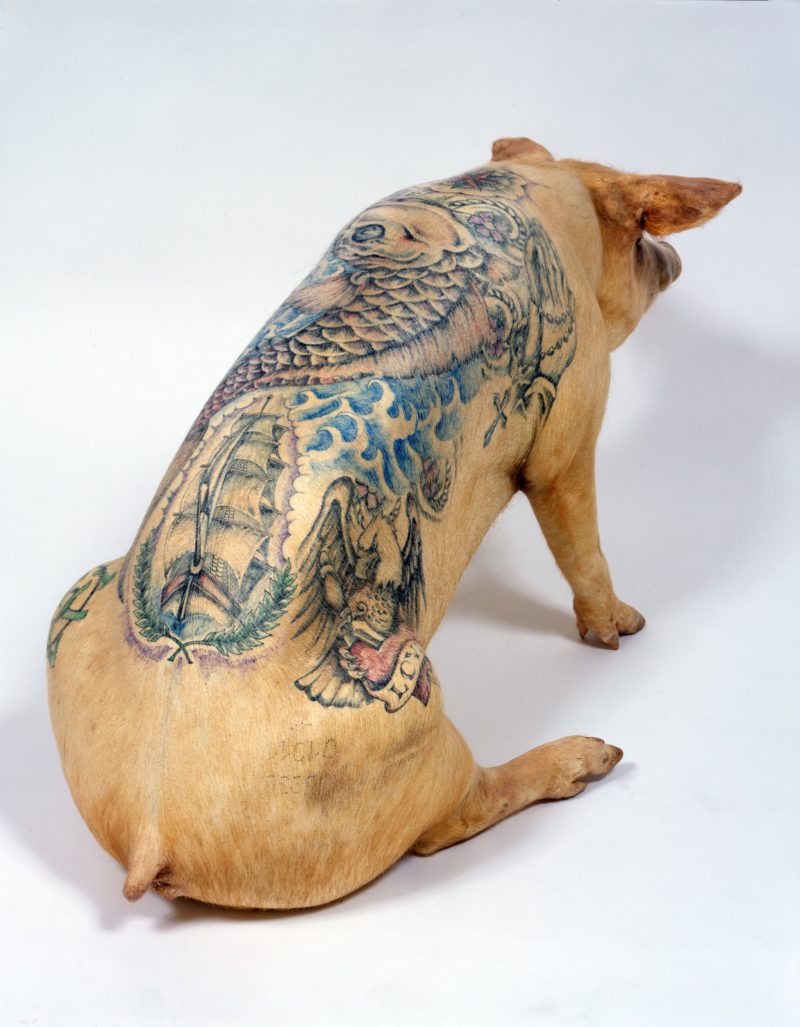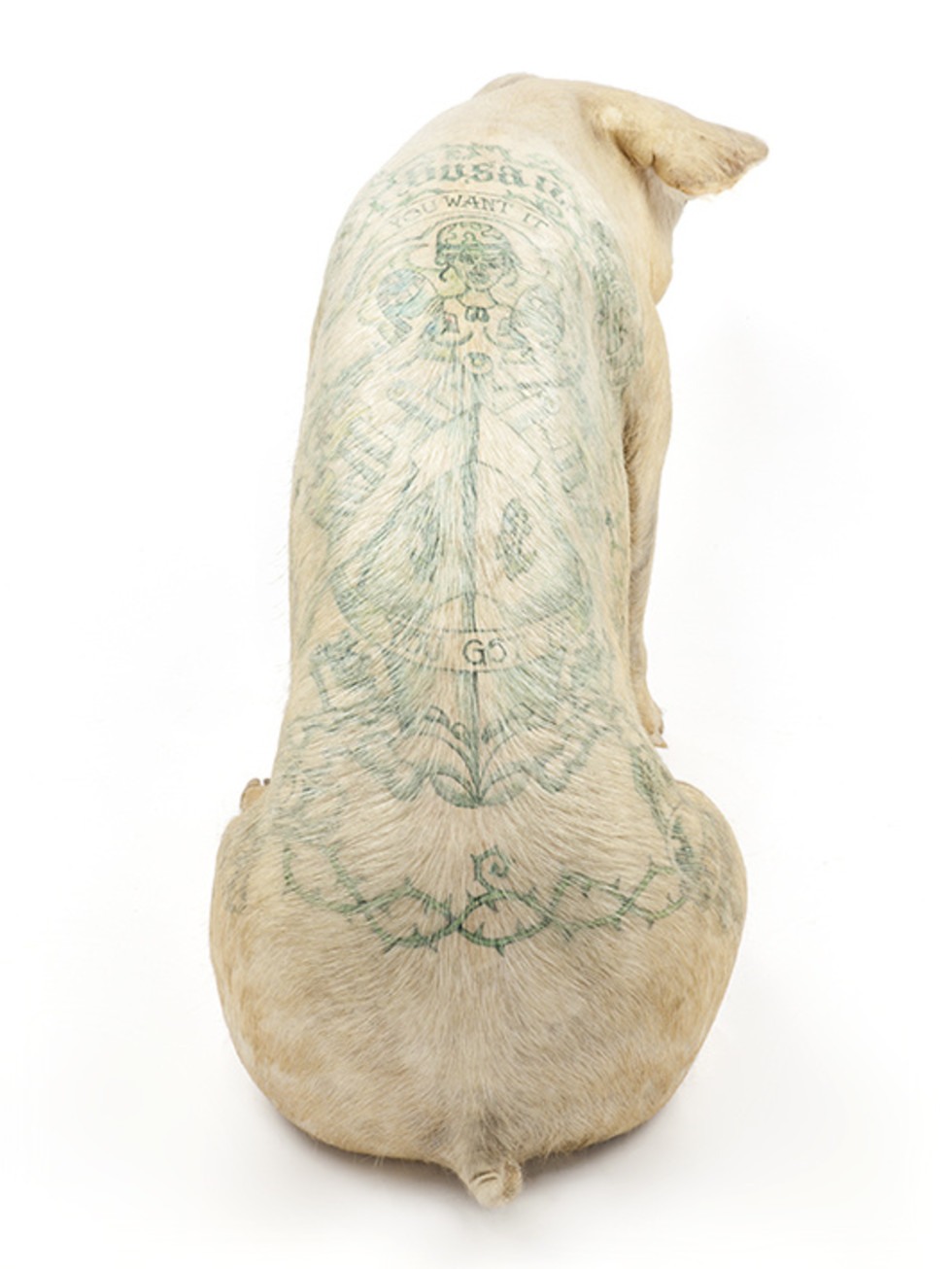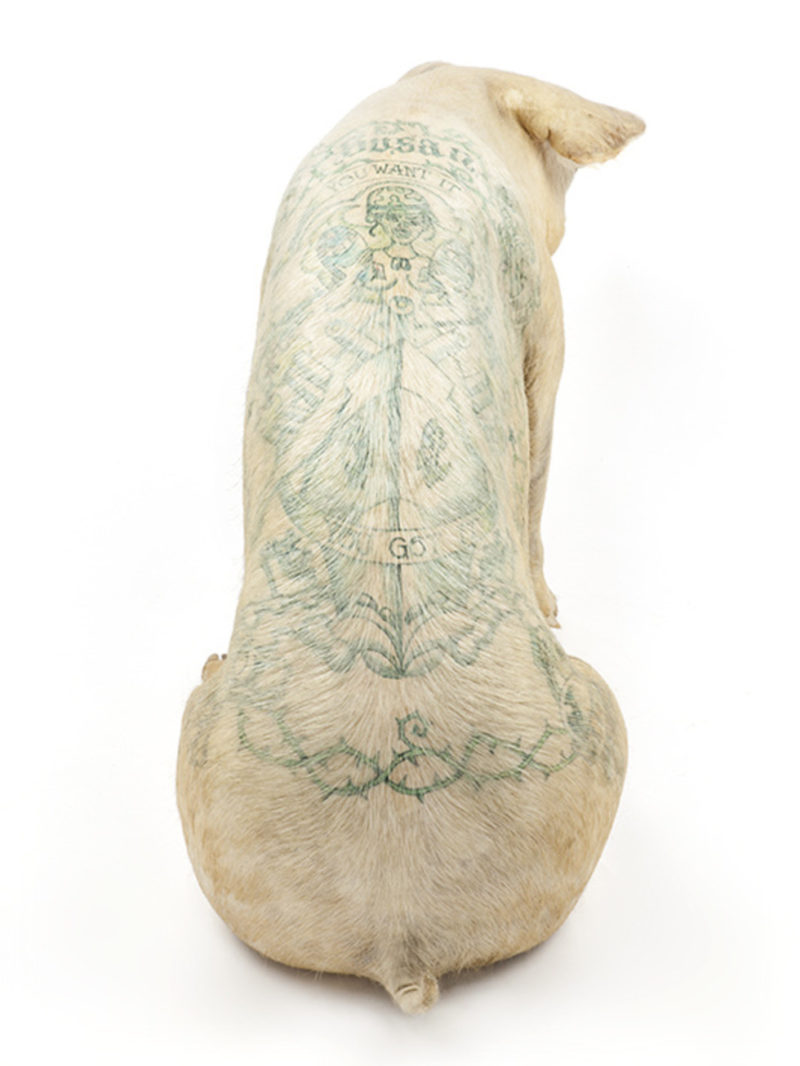 Pigs with religious tattoos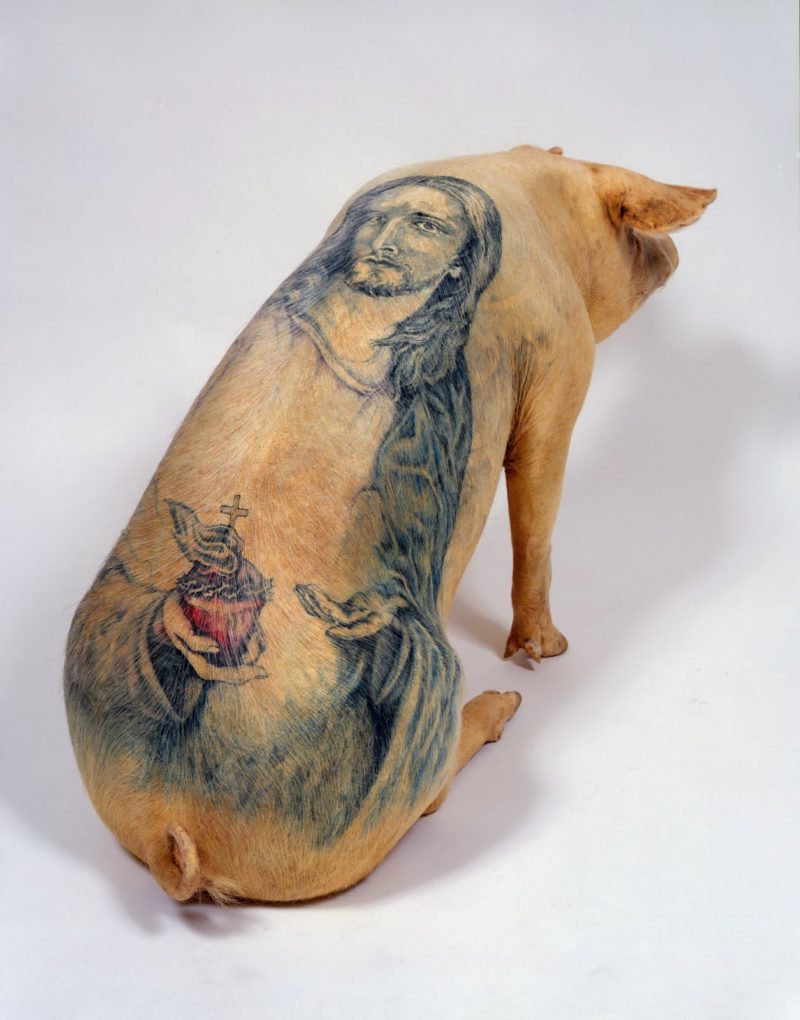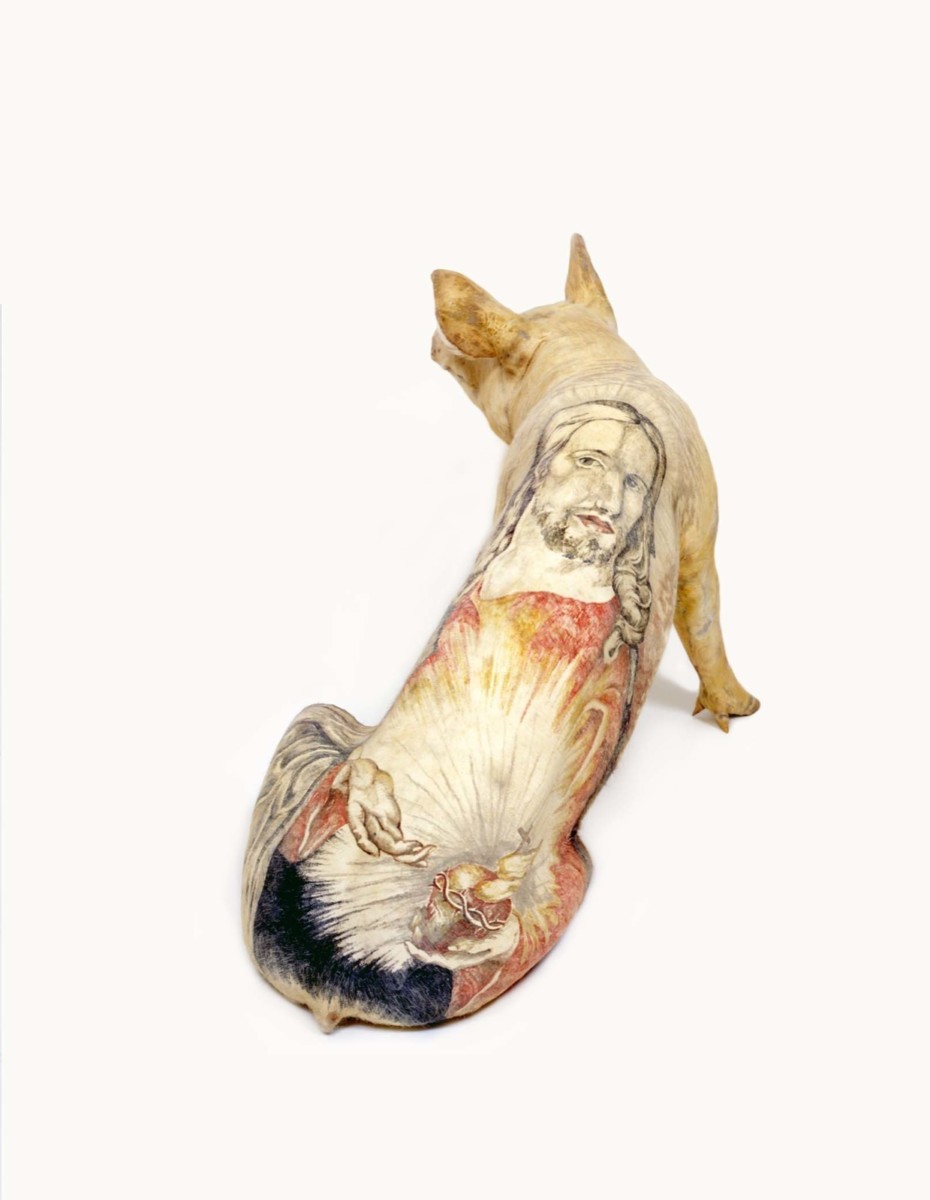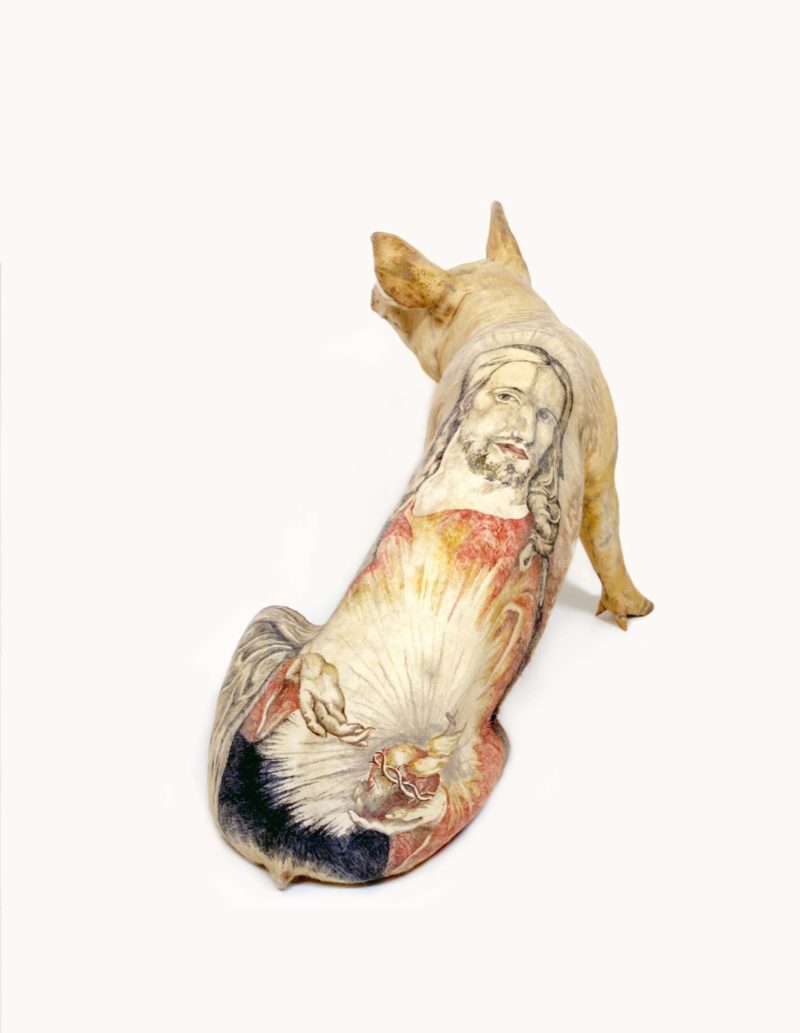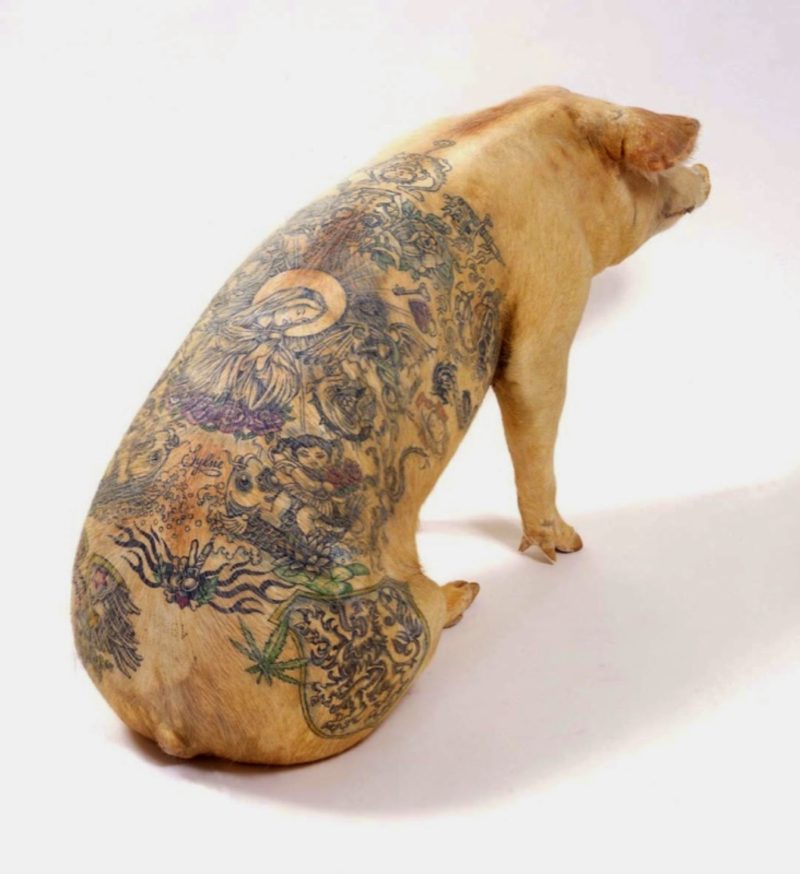 Pigs with Louis Vuitton & Disney tattoos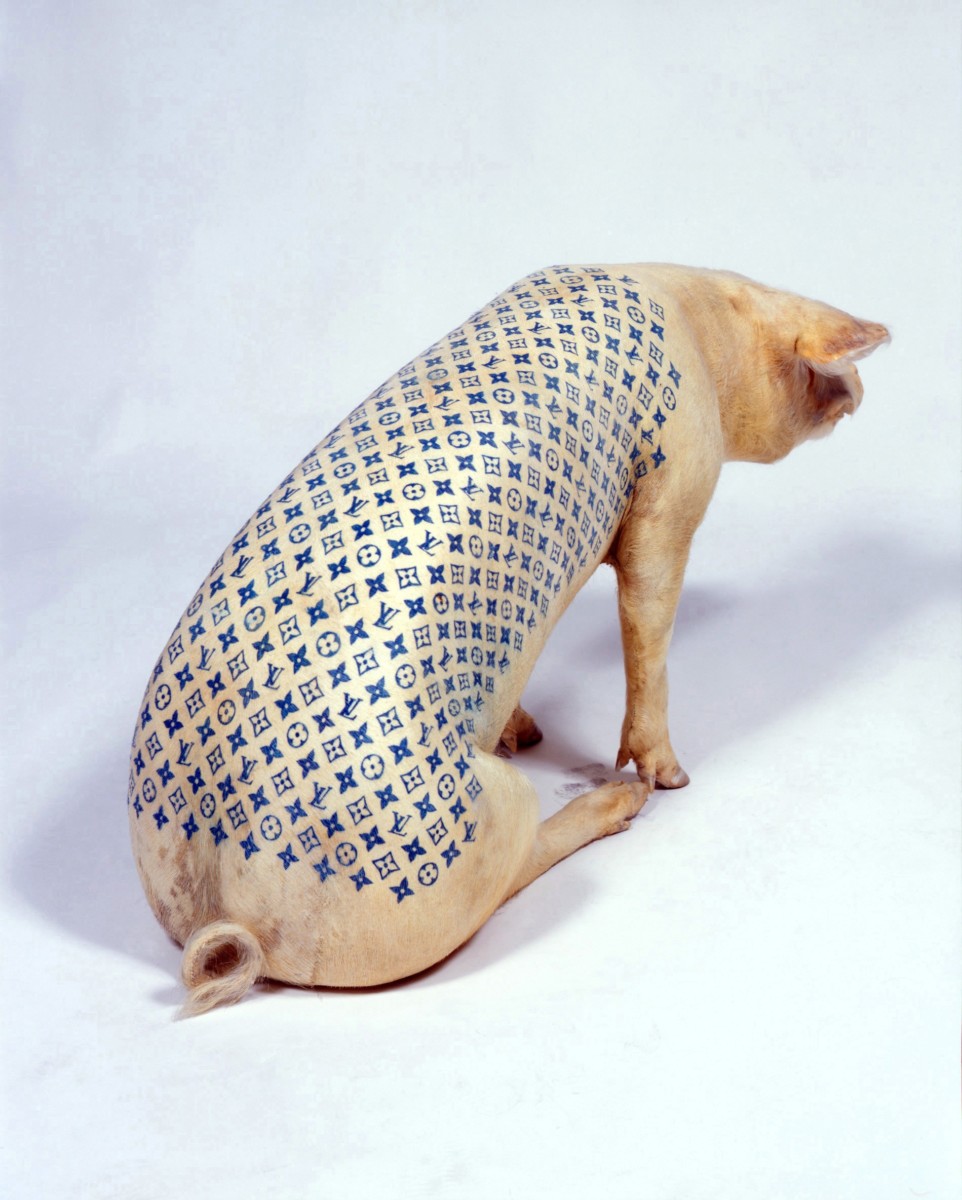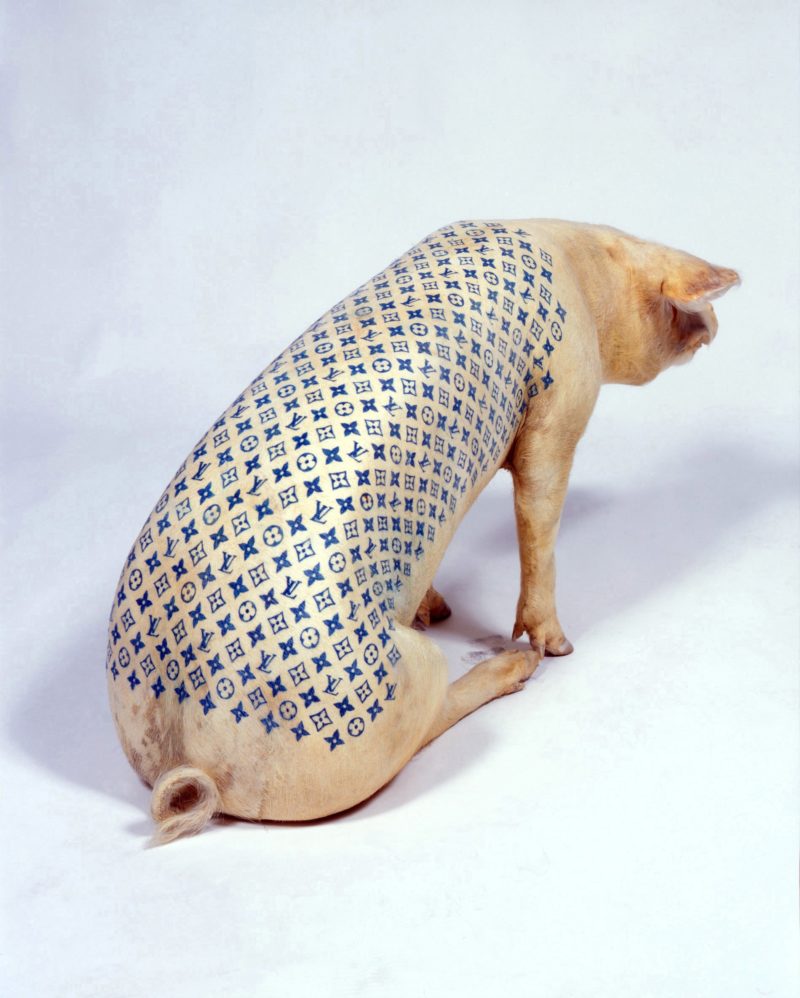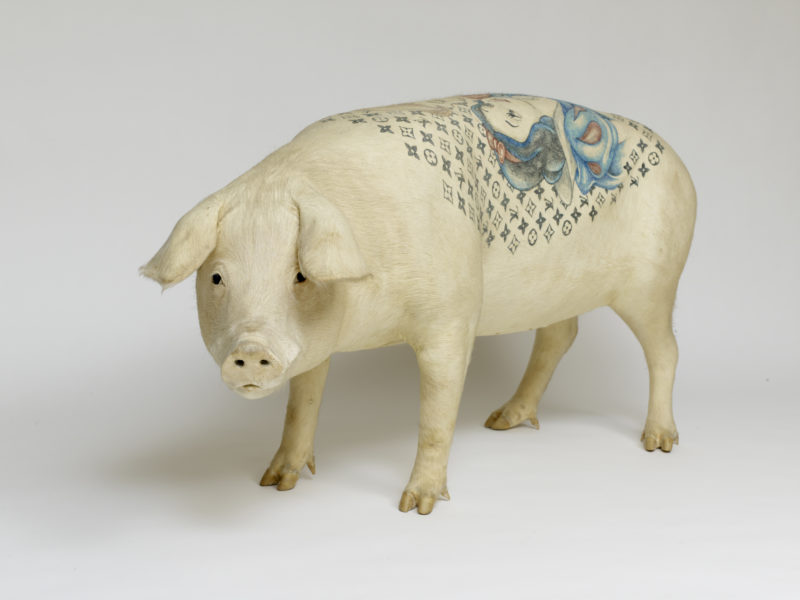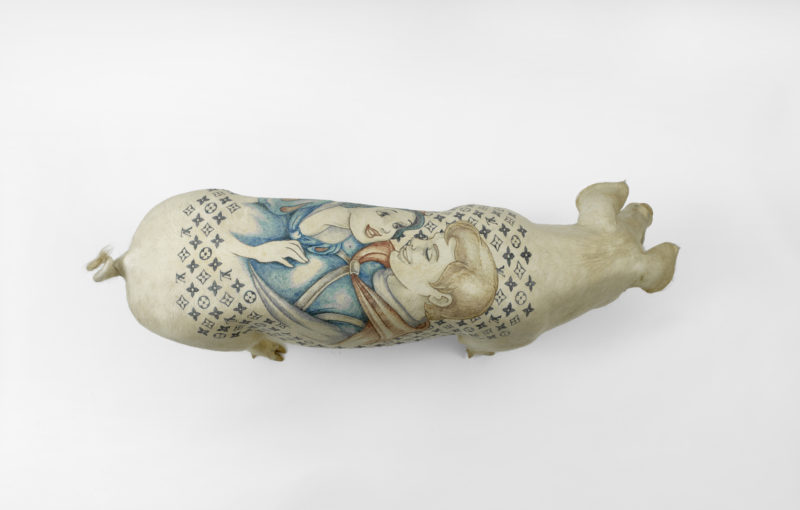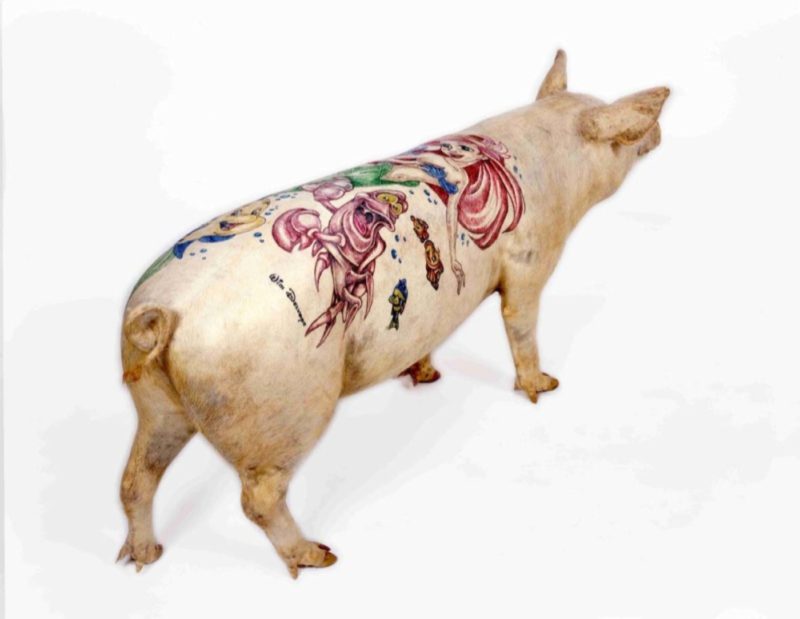 More by Wim Delvoye