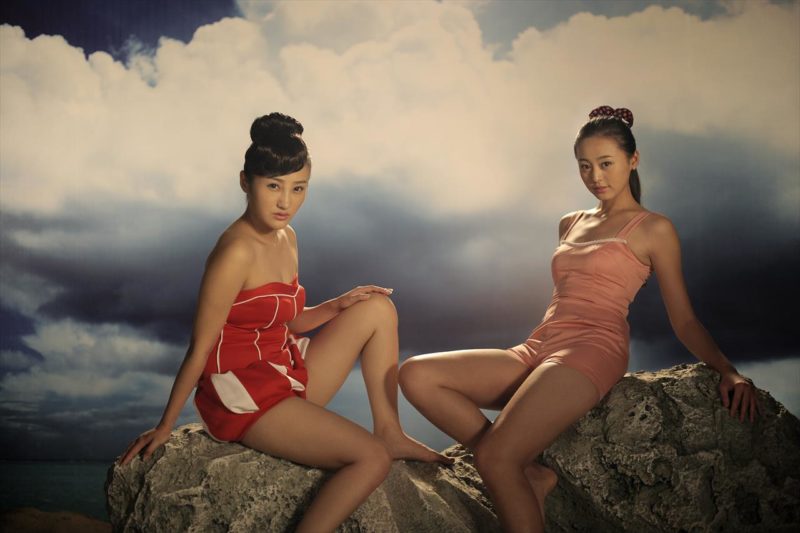 Introduction
Yang Fudong's multi-screen video installation titled The Coloured Sky: New Women II was created in 2014 to portray today's radiantly colored world. Though Yang had racked up a reputation for himself for working with film, The Coloured Sky: New Women was actually the artist's first piece of color digital film.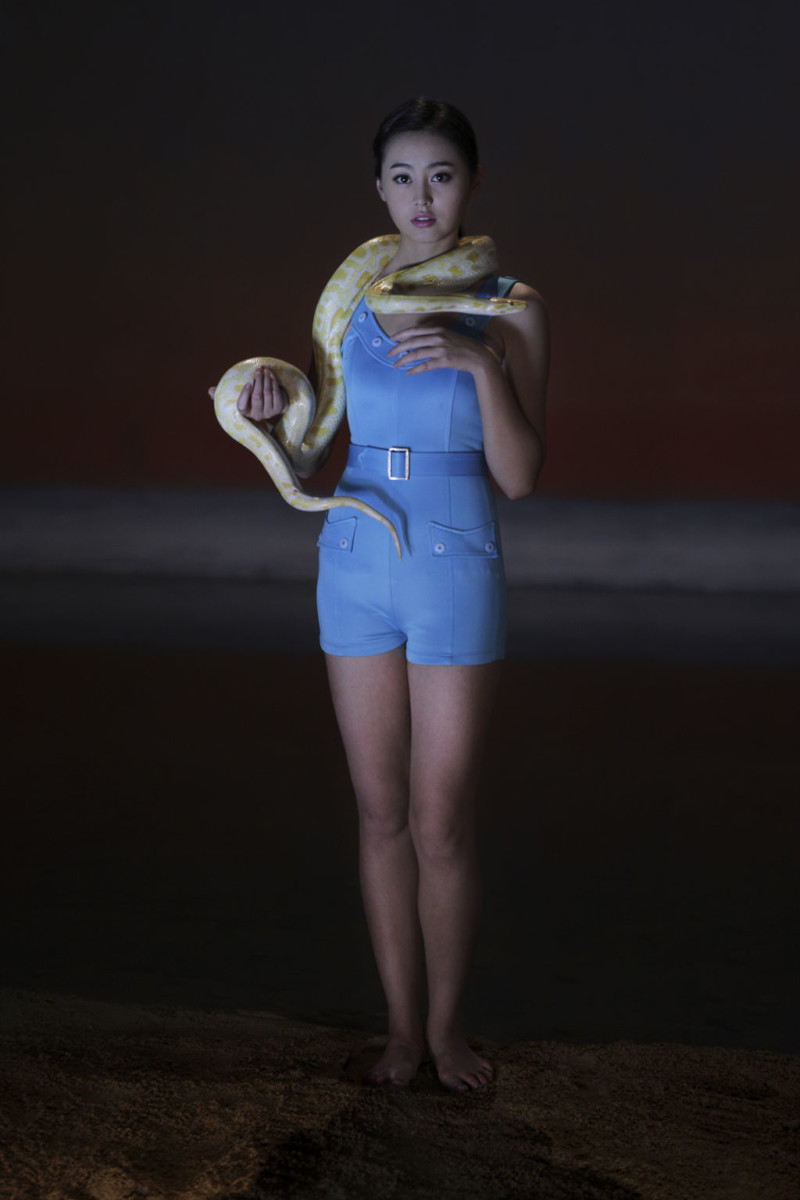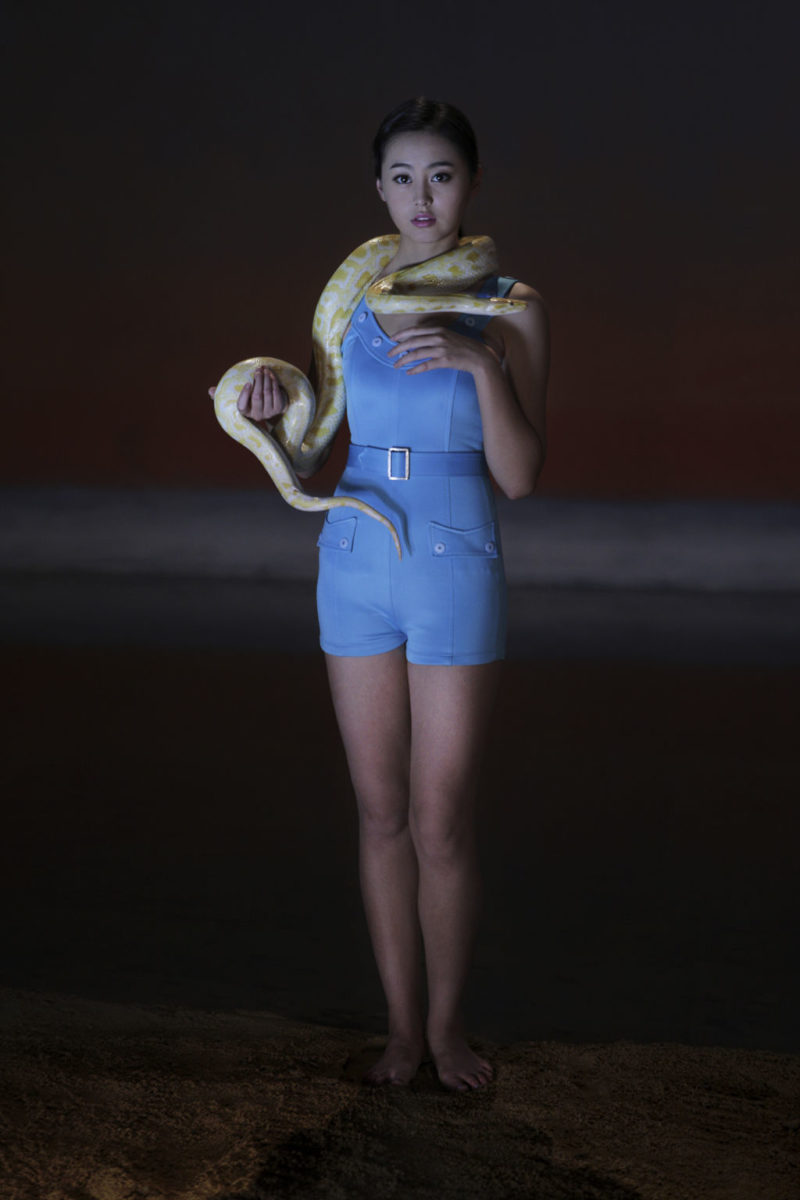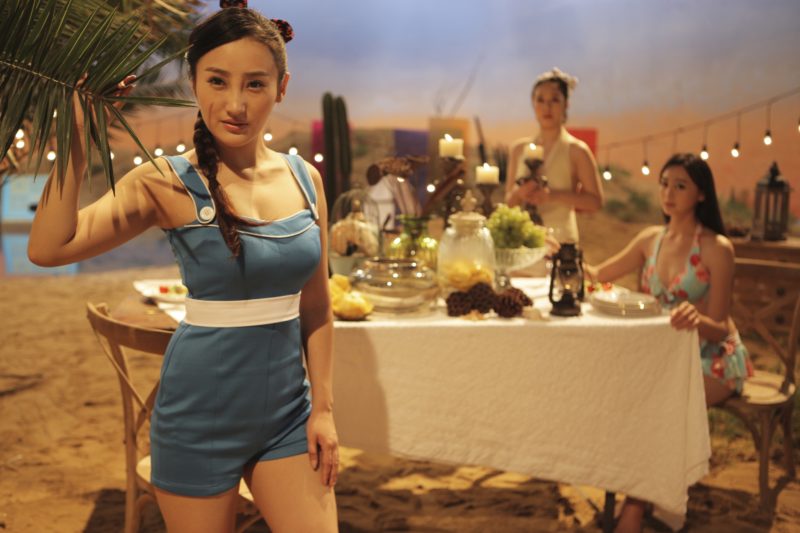 Composition
The multi-screen video installation was made up of a group of 5 young females, young and naïve looking, and dressed in vintage swimwear. Each of the young women featured had been captured by the artist at an artificial beachfront setting, which was used as the background. Yang filmed the participants in slow motion, almost seductively, against a vibrant backdrop of laughter, the ocean's movement, and the sound of crickets.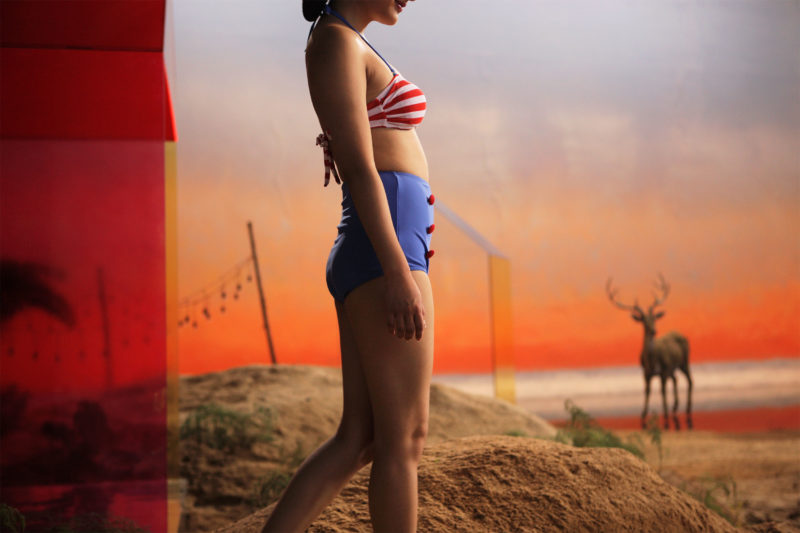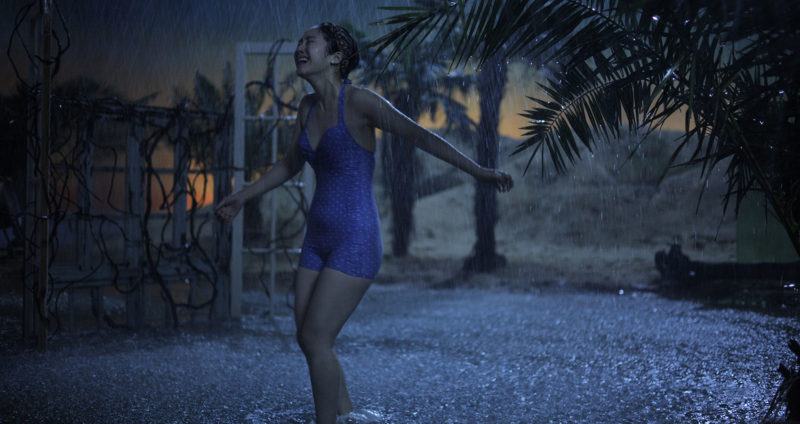 What inspired Yang?
The installation was inspired heavily by a silent film shot in 1935 by legendary Chinese director, Cai Chusheng1, titled New Women. New Women was a black and white film that explored society's ideas of what true beauty looks like.
The film featured a music teacher that committed suicide as the protagonist. The female teacher in the film commits suicide due to interference from several male characters who had each tried to pursue her unsuccessfully.
Cai Chusheng--The New Woman 1935 蔡楚生《新女性》
Exhibitions
From October 18, 2017 to March 11, 2018 The Coloured Sky – New Women II was exhibited at the Espace Louis Vuitton, Tokyo. Another exhibition took place at Marian Goodman Gallery in Paris in 2015.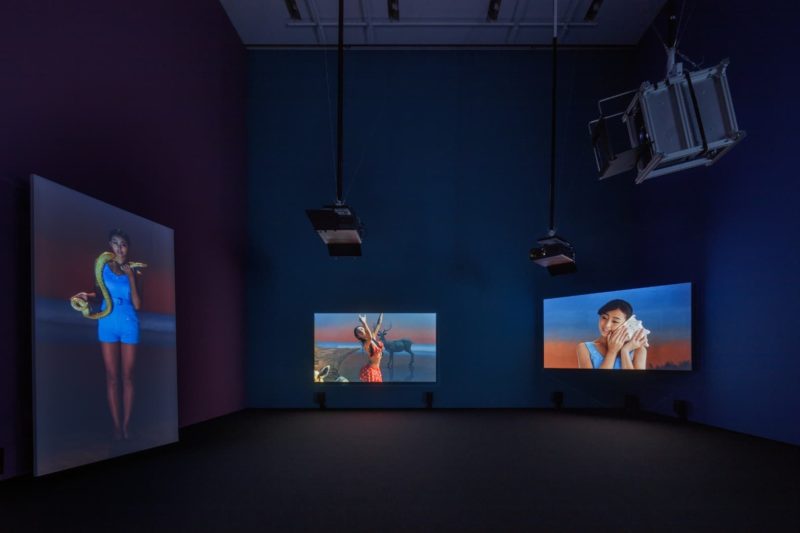 For the exhibitions, the five portrait and landscape-format screens were arranged in an incomplete circular arrangement in a dark area of a room. Three women, who may or may not be different versions of the same subject, were shown playing at an undisclosed beach dressed in classic swimsuits.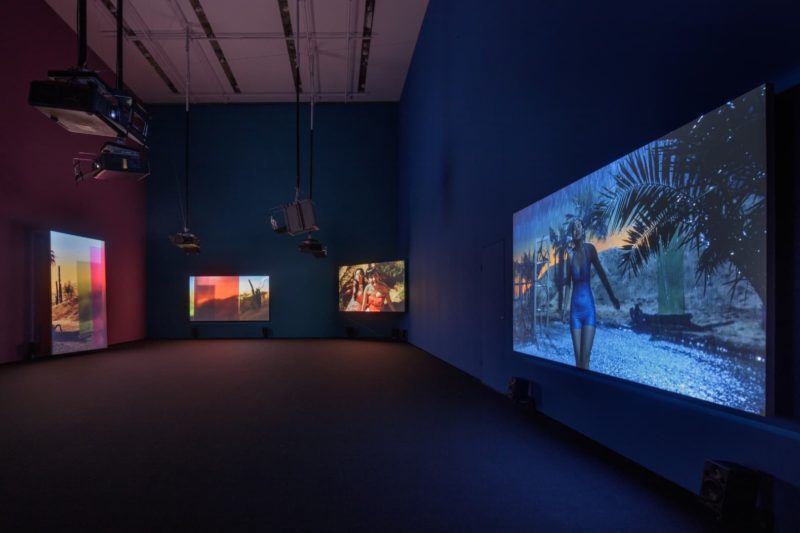 The women participate in several activities, including running on the sand and rocks situated on the beach. At specific points, the women pose seductively, sometimes appearing to be happy and other times appearing to be sad.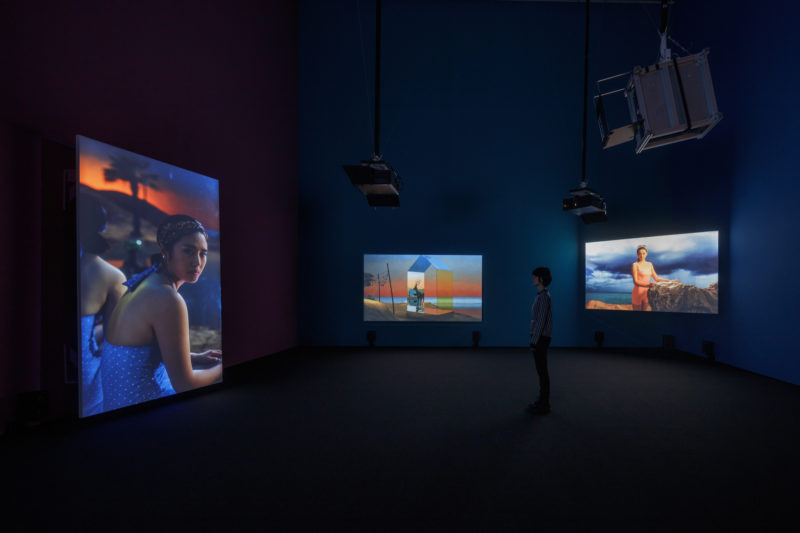 Along the beach, transparent colored screens had also been set up in various scenes. At one point, the women are seen handling different objects, such as a large seashell and a glistening snake. There are also sightings of animals, such as deers and horses, created from a projector.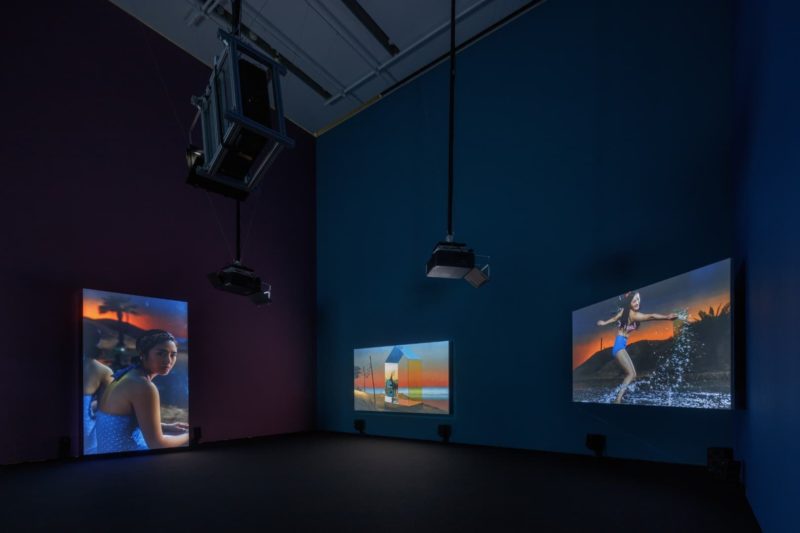 Video: Behind the scenes
Yang Fudong: Behind the scenes
Analysis
Yang's The Coloured Sky was created to present both a dream and nightmare of the idealized woman. The Coloured Sky shows the point of view of a young woman and her apprehension about her future.
The installation was created to highlight the hopes and dreams of young women everywhere. The five screens representing food, sun, beach, games and sea were placed there to represent the false sense of security that some women find themselves in.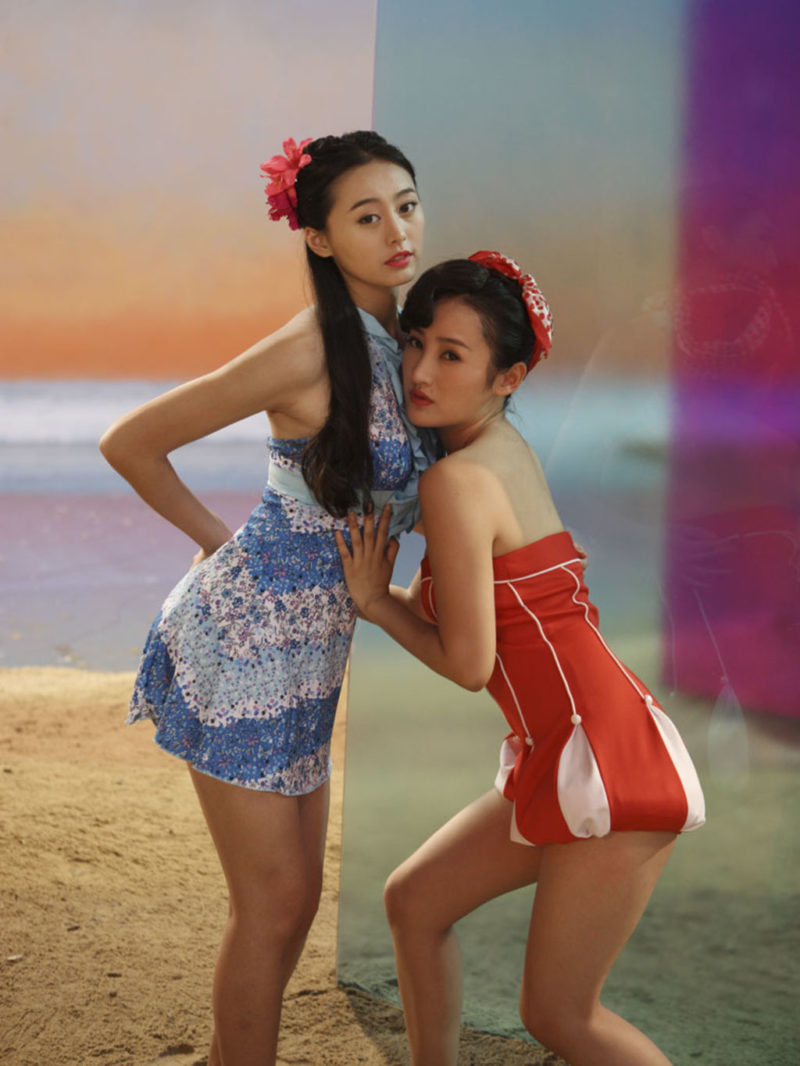 Production photos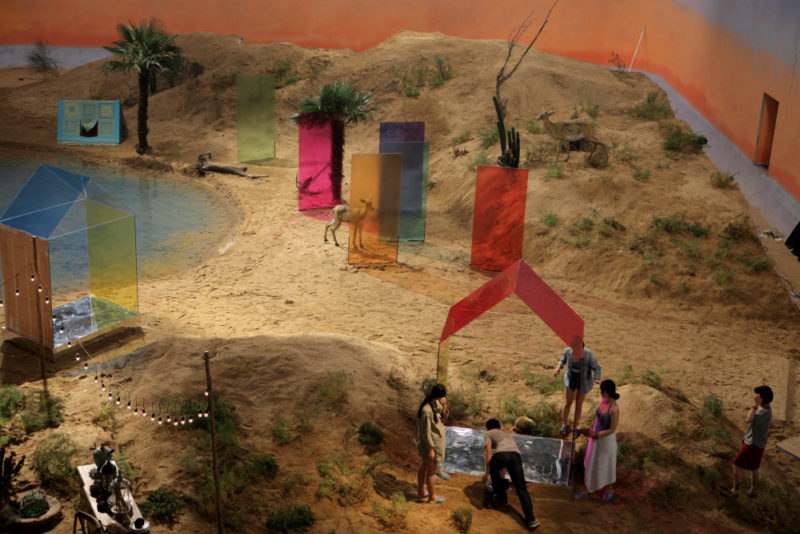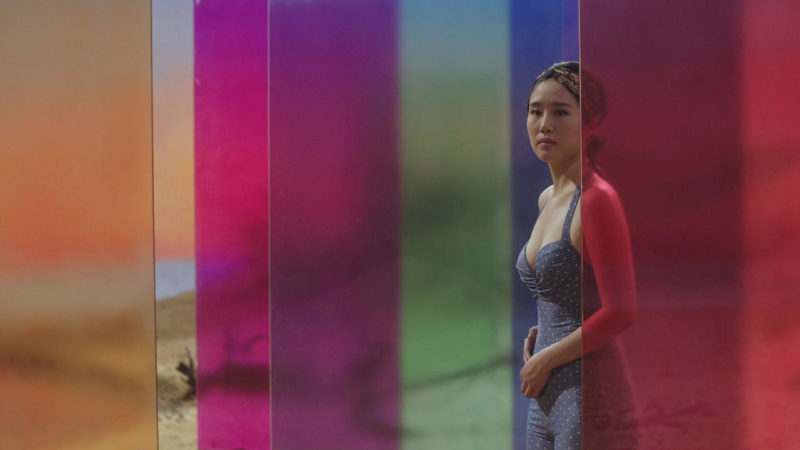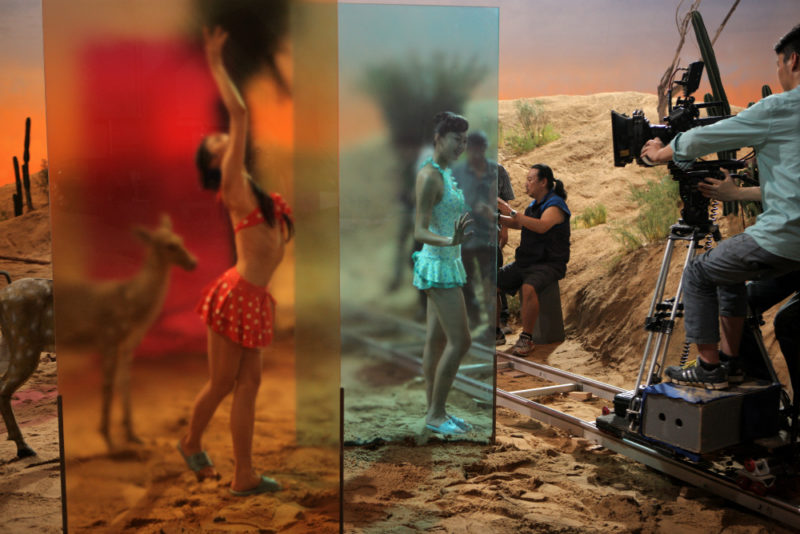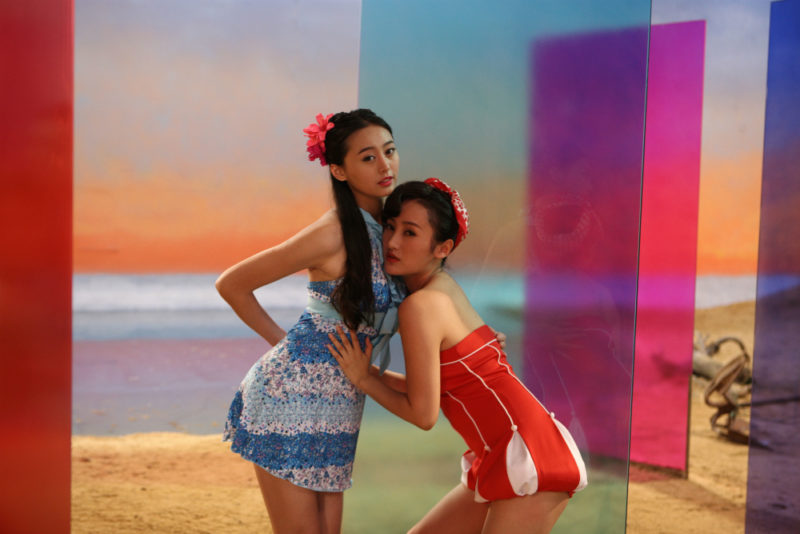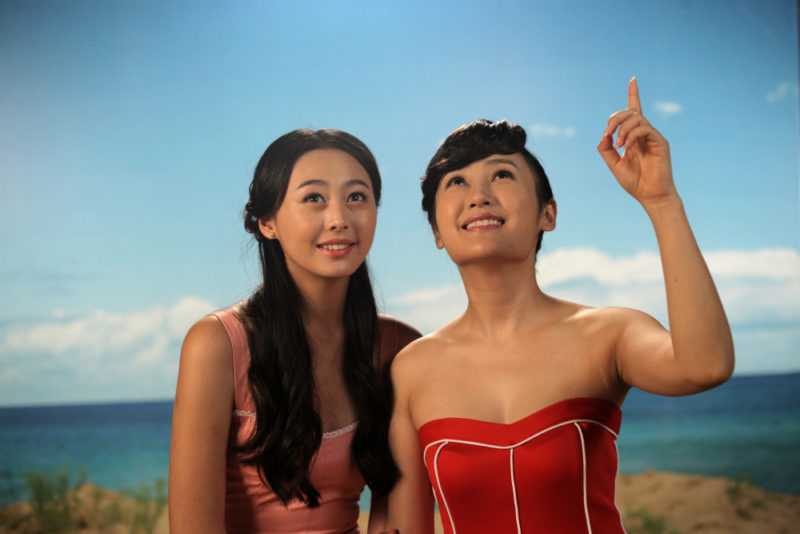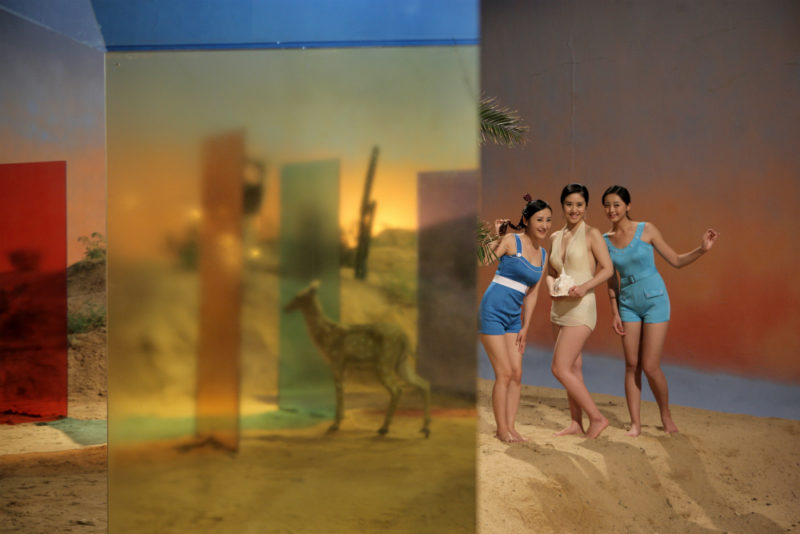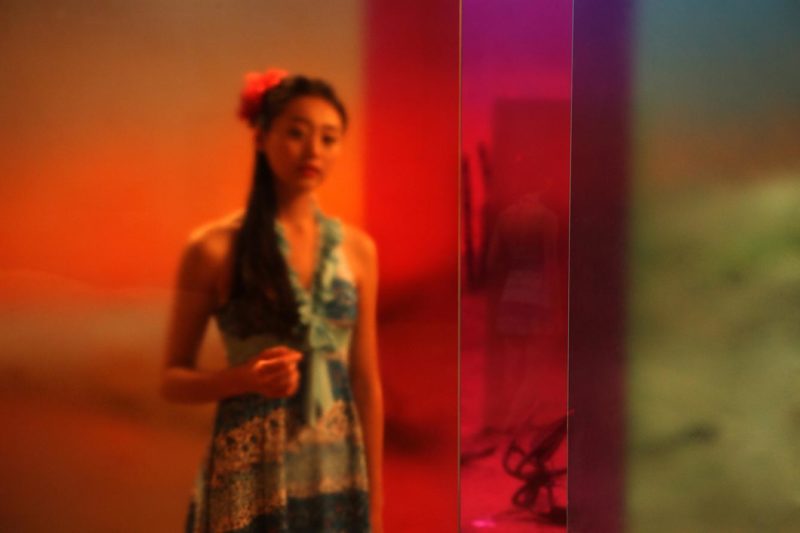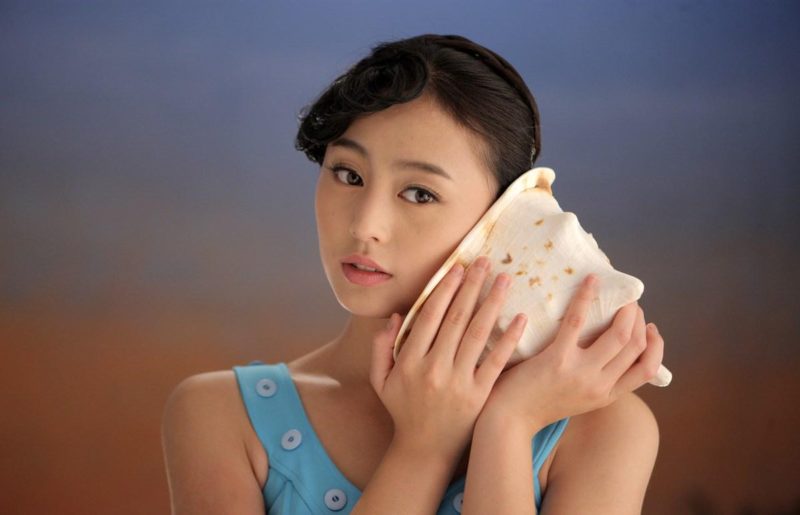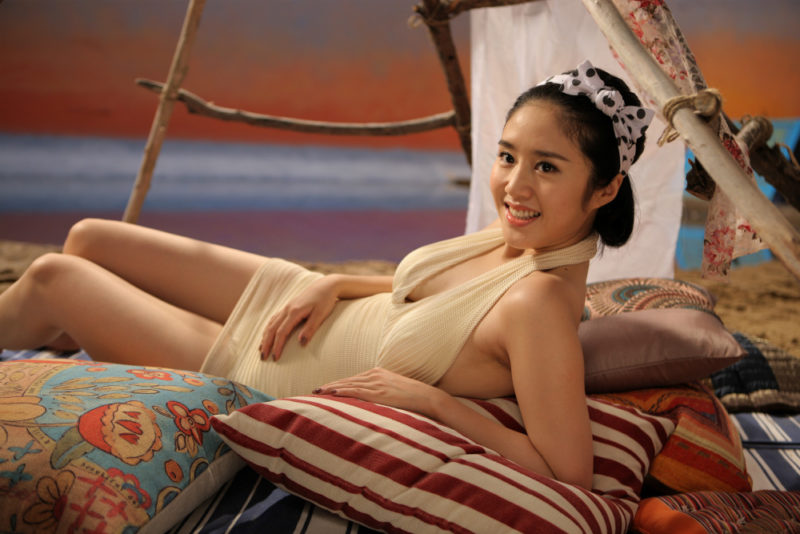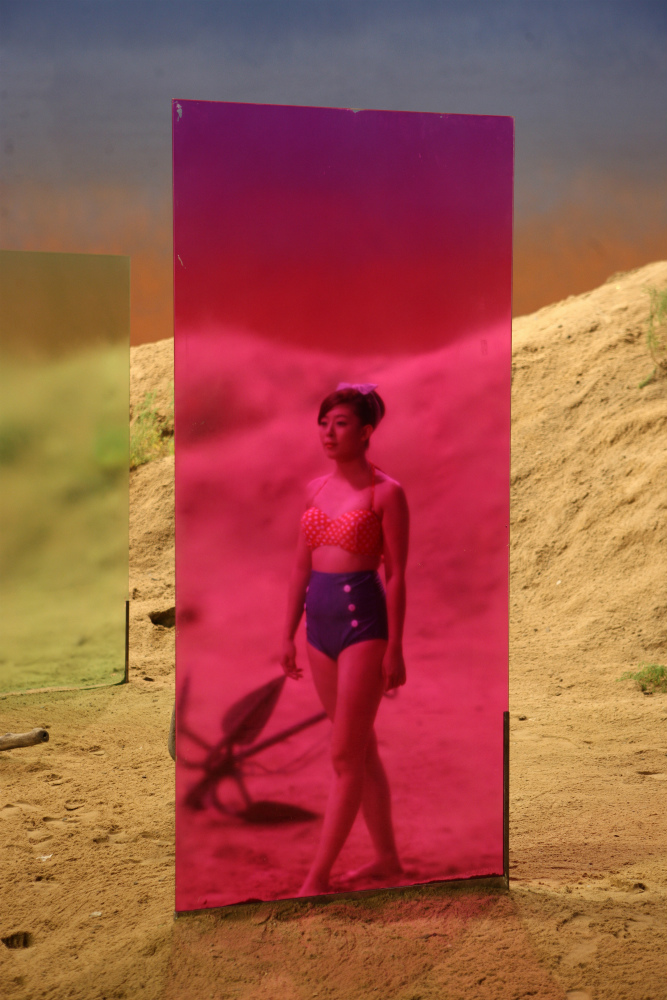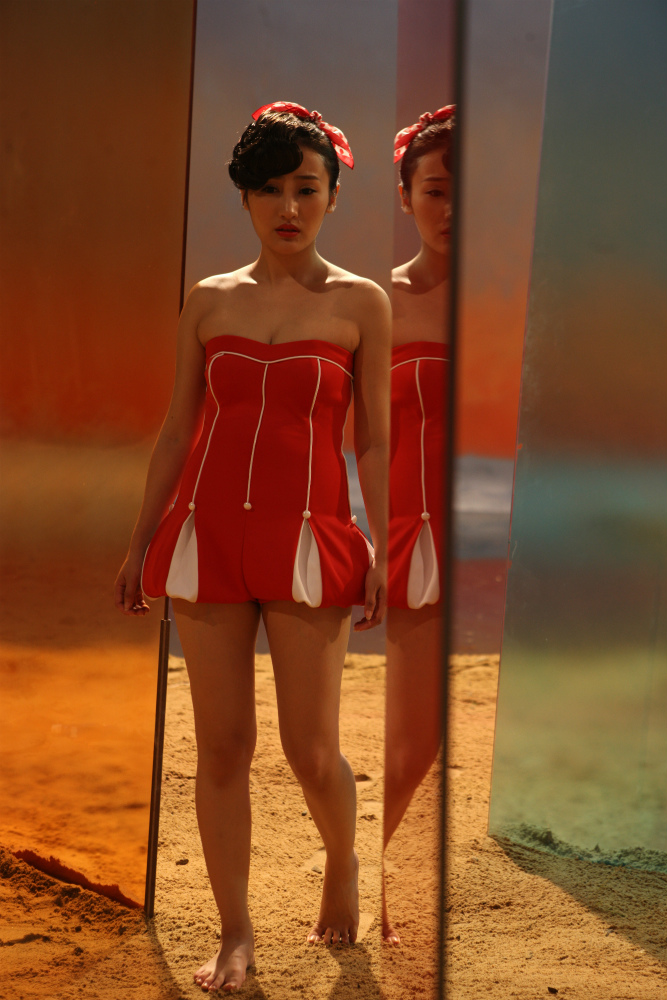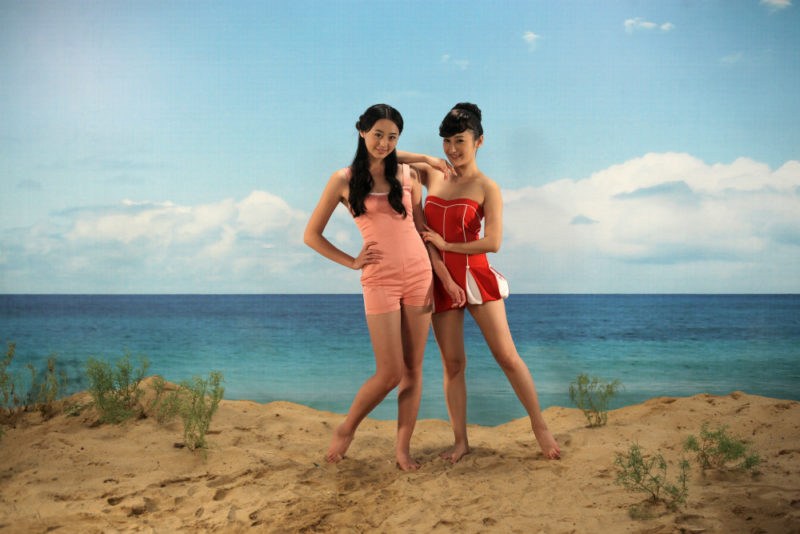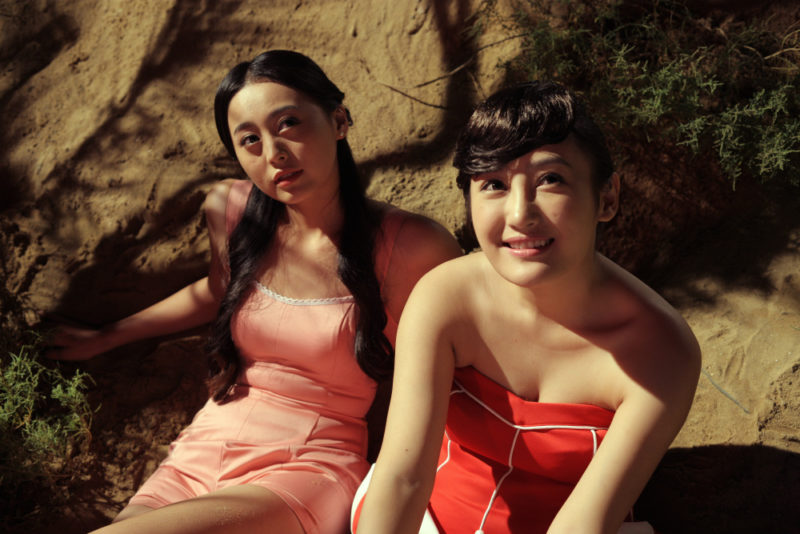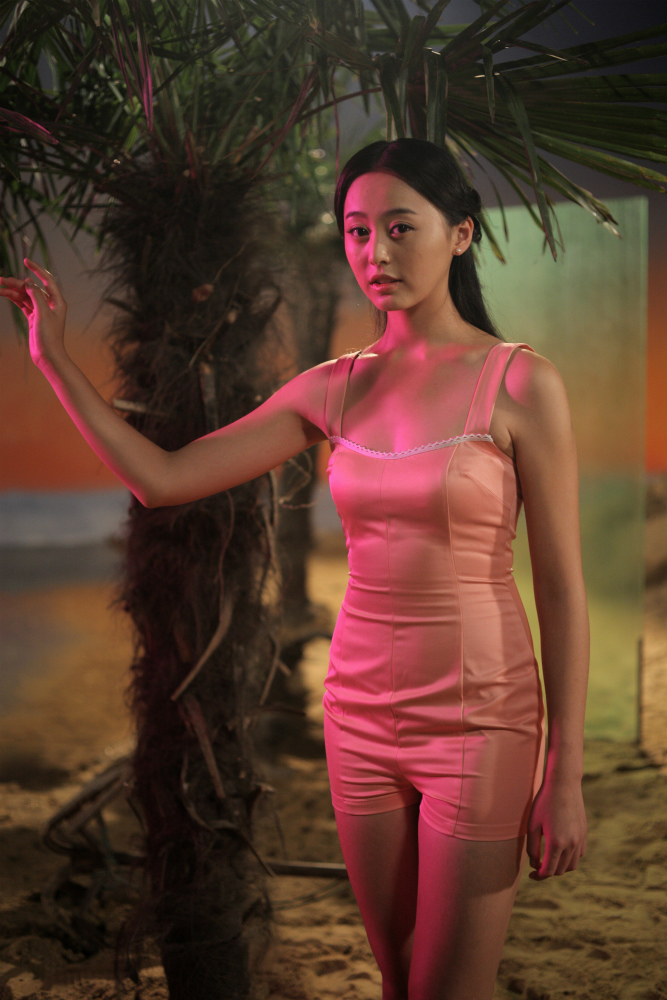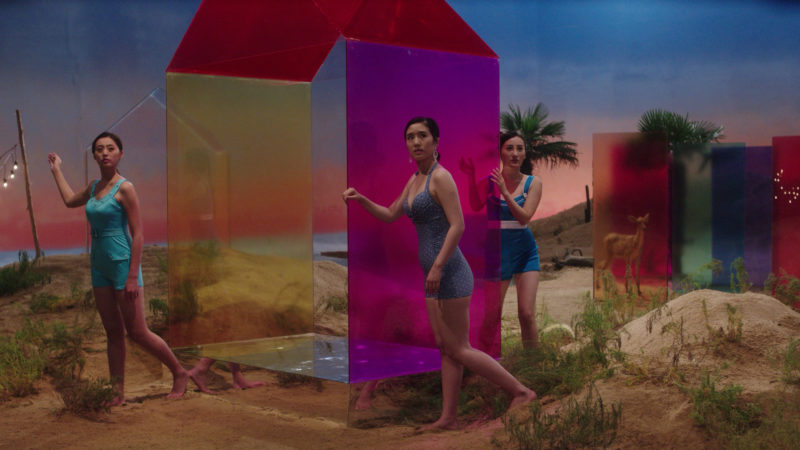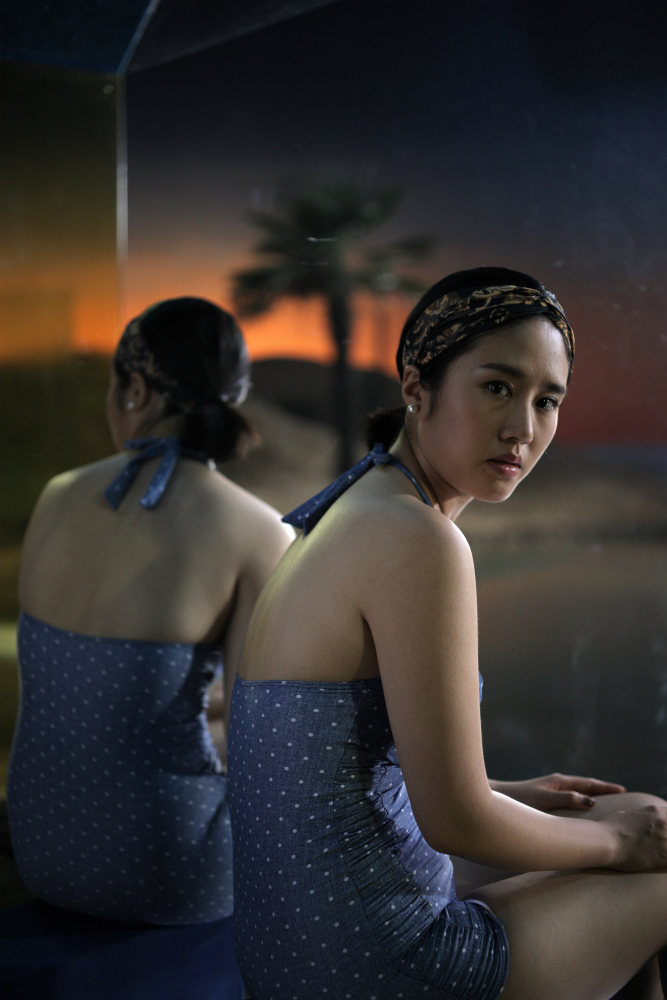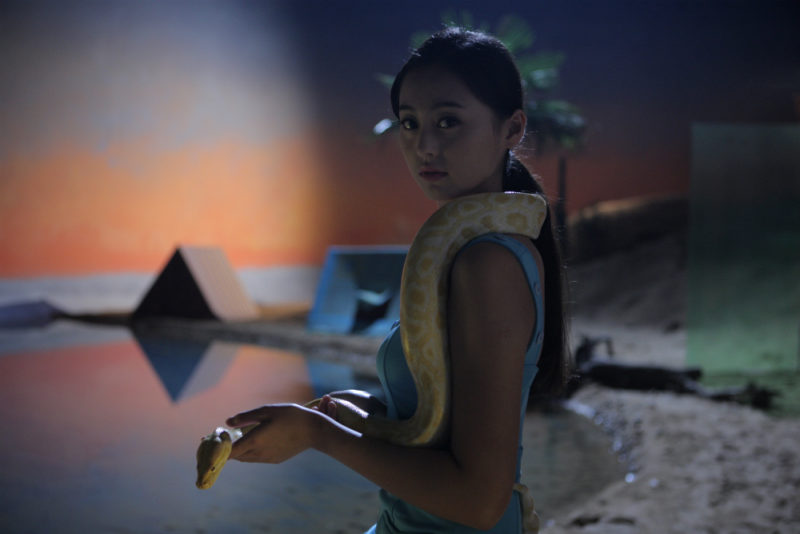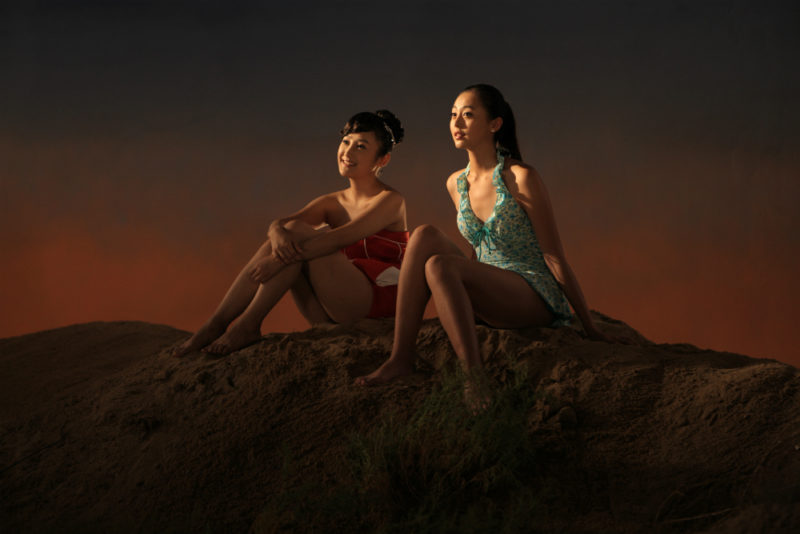 Photos: Marian Goodman Gallery, Paris, 2015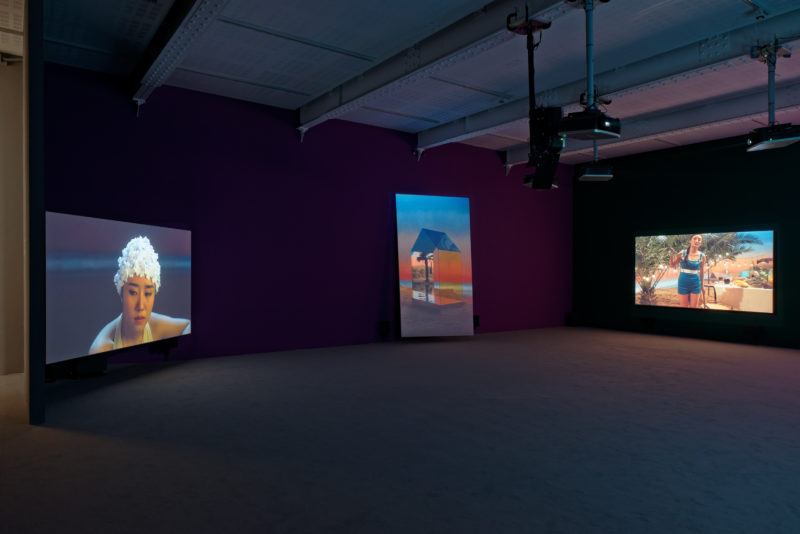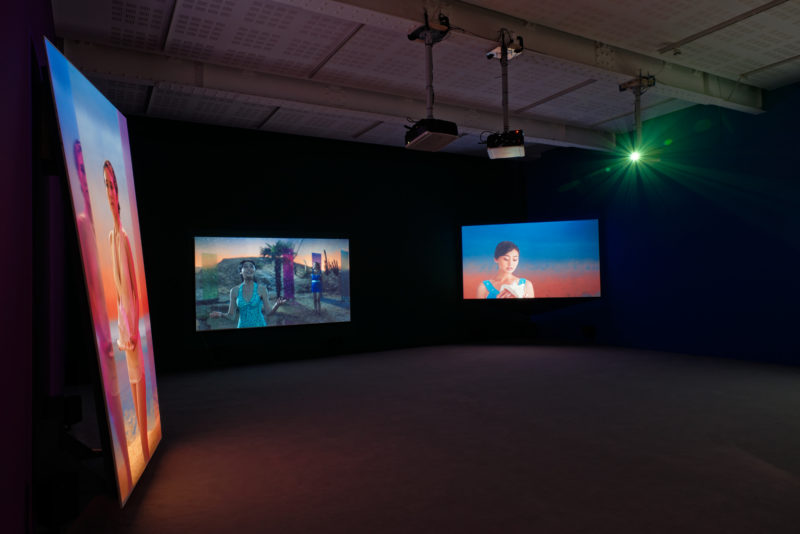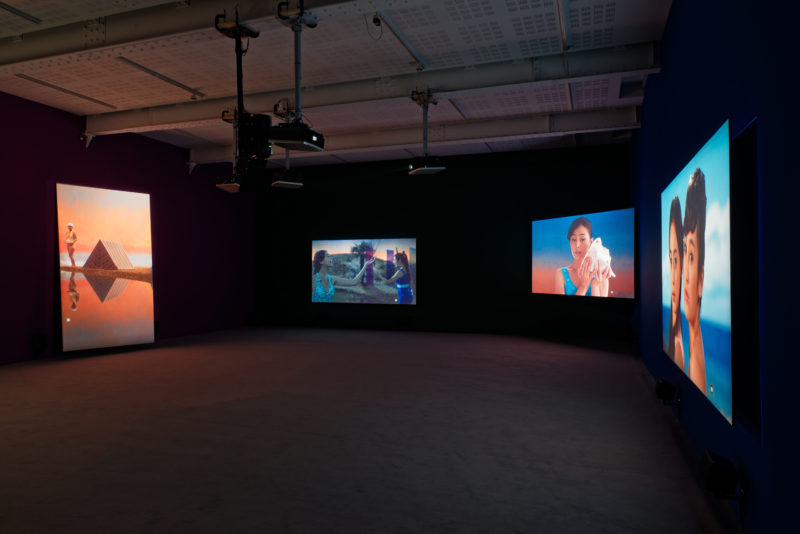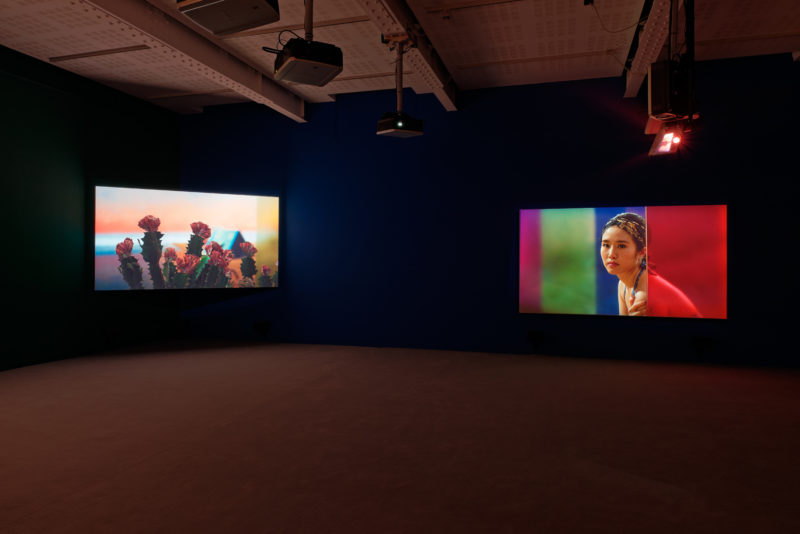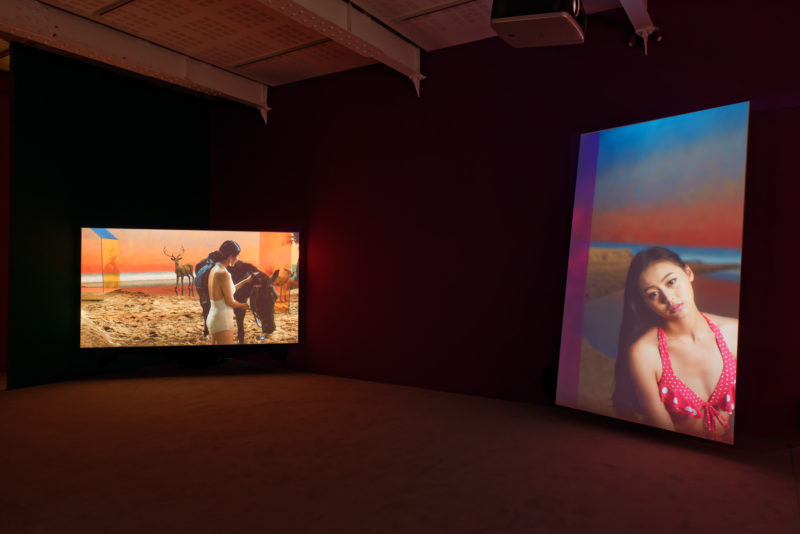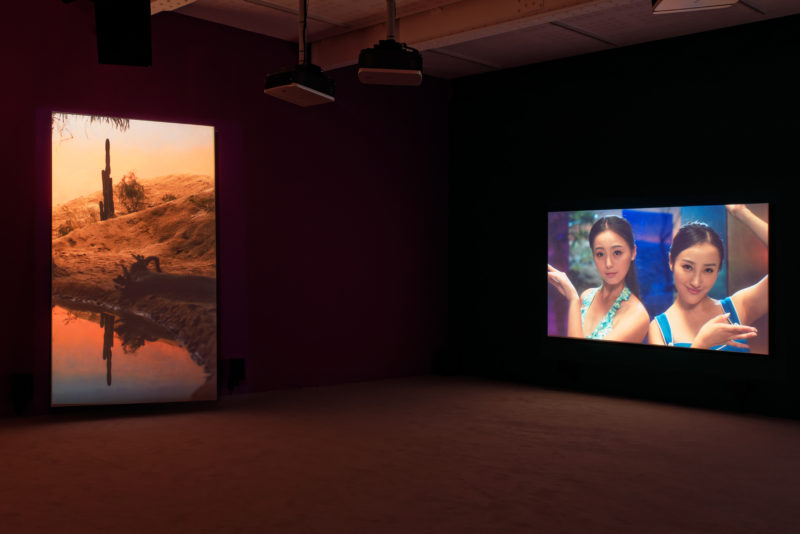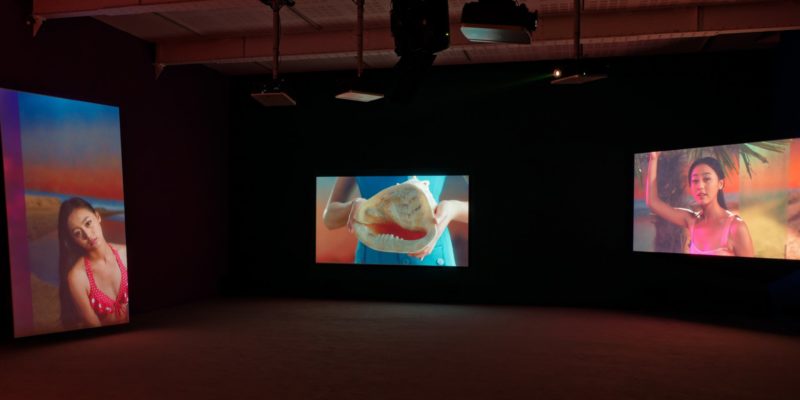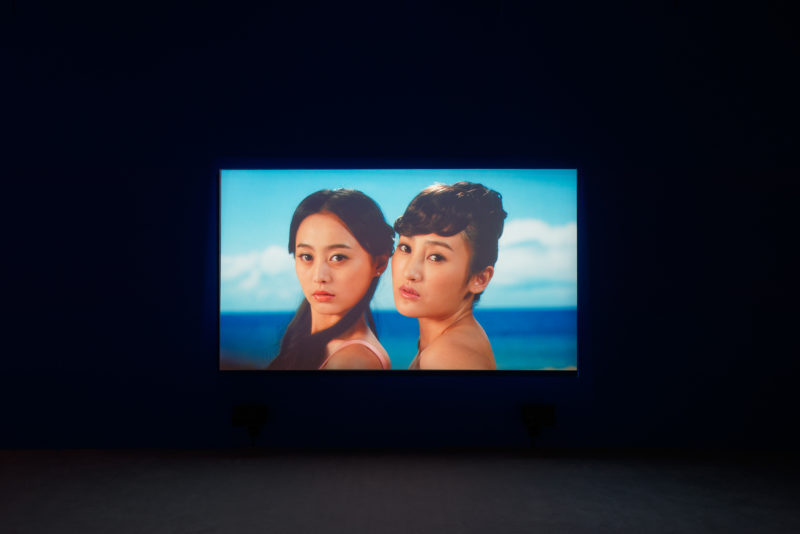 More by Yang Fudong
Footnotes