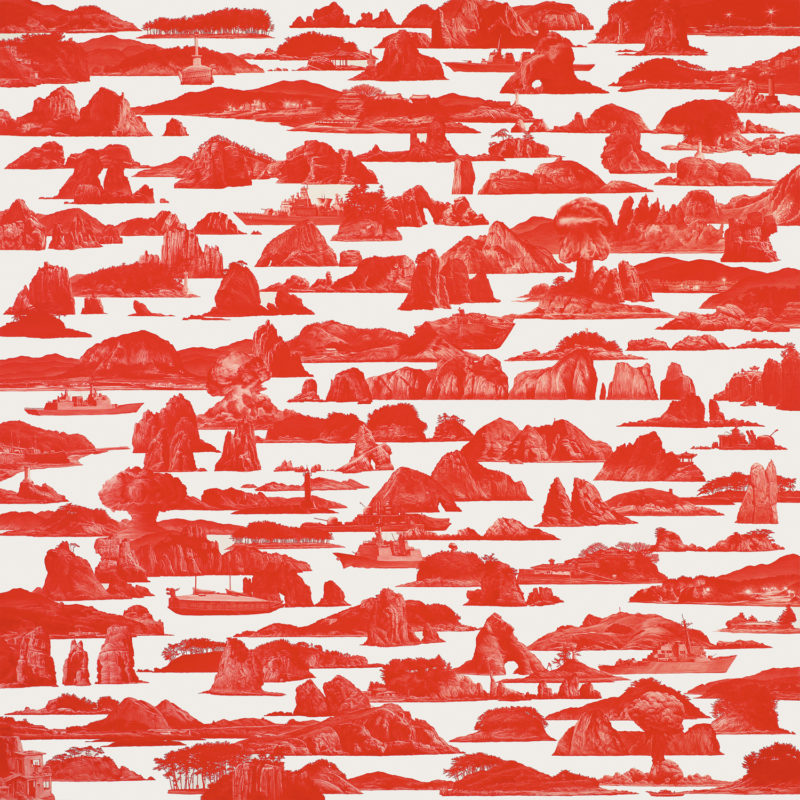 Sea Hyun Lee's Between the Red
South Korea's traditional illustrative and art history is immovable; however, cultural and artistic experimentation will always be relentless. Sea Hyun Lee demonstrates his understanding of just how true the above statement is through his art. He manages to join the two forces of past and present together to create Between the Red.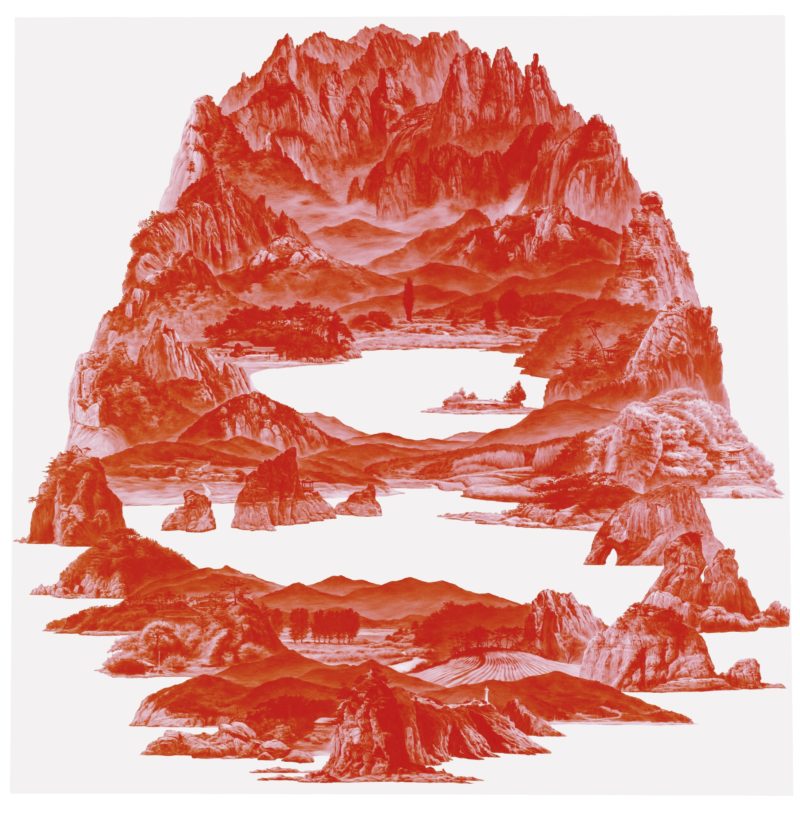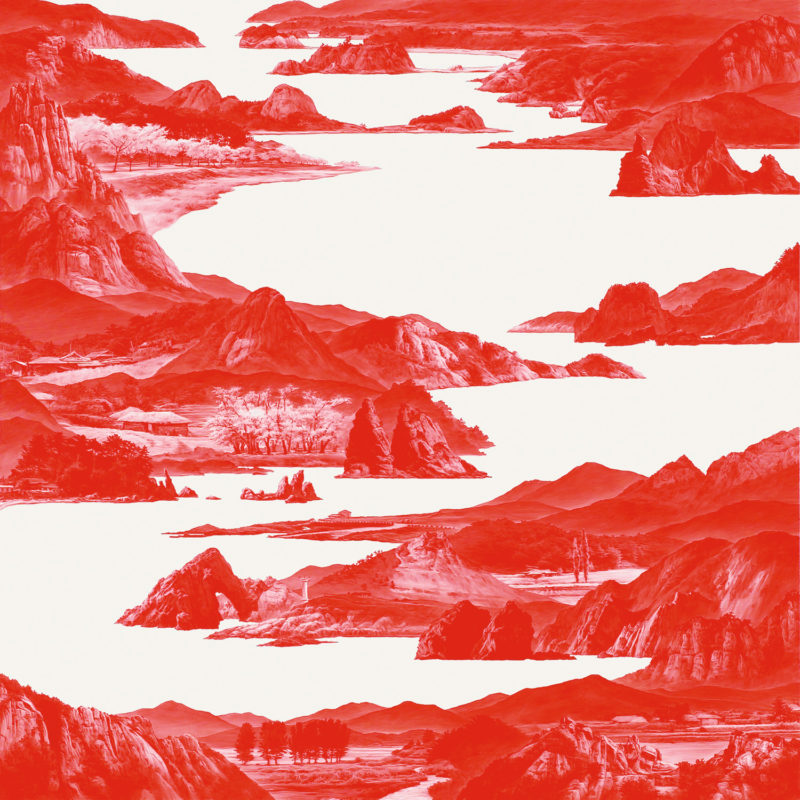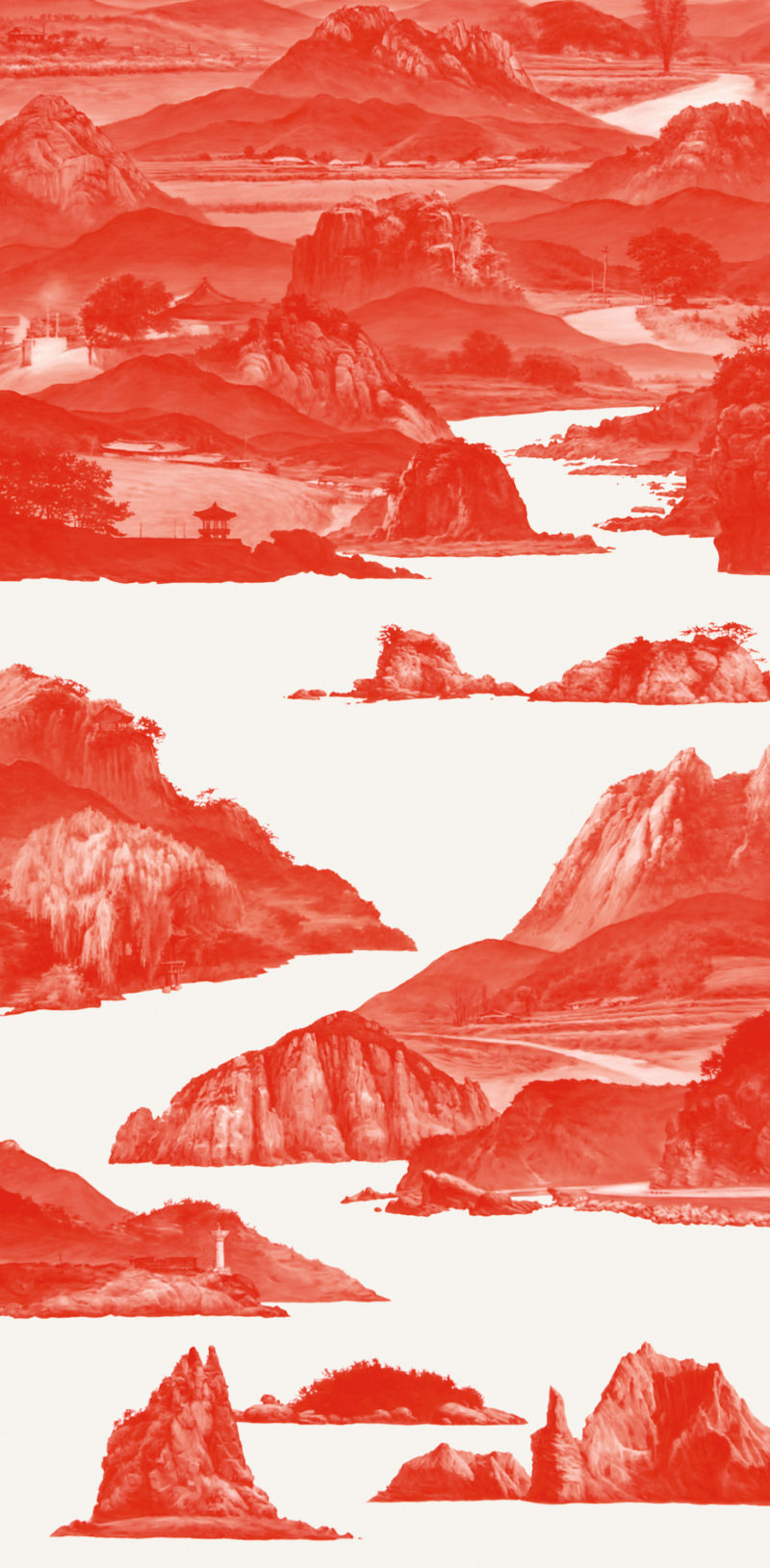 Inspiration
Sea Hyun Lee drew and painted the landscapes from his memories of his time in military service where his primary responsibility was to survey the Korean Demilitarized Zone (DMZ) at night through infrared glasses.
This explains why these paintings appear to have the shadow-like and ethereal quality of faded film stock. The patchy images summon thoughts of a lost natural world that remains pure and untouched by human civilization or urban development.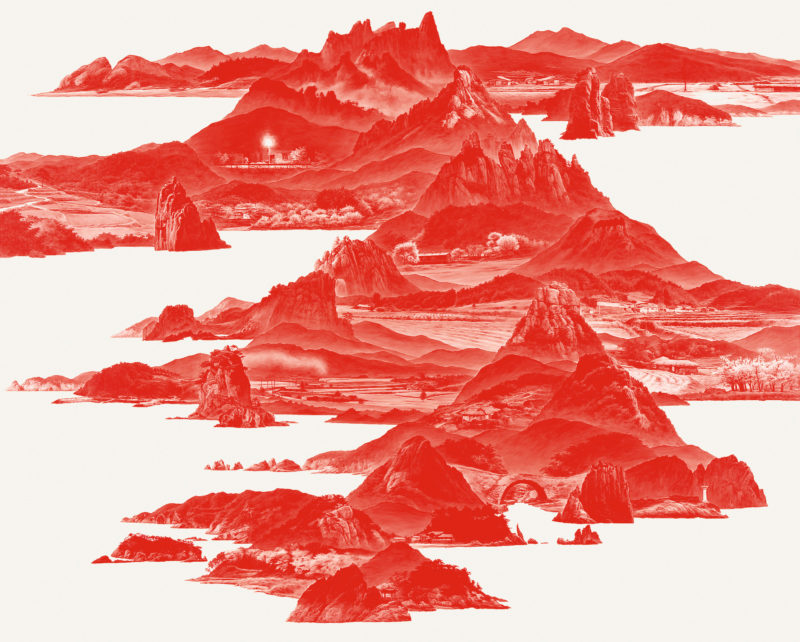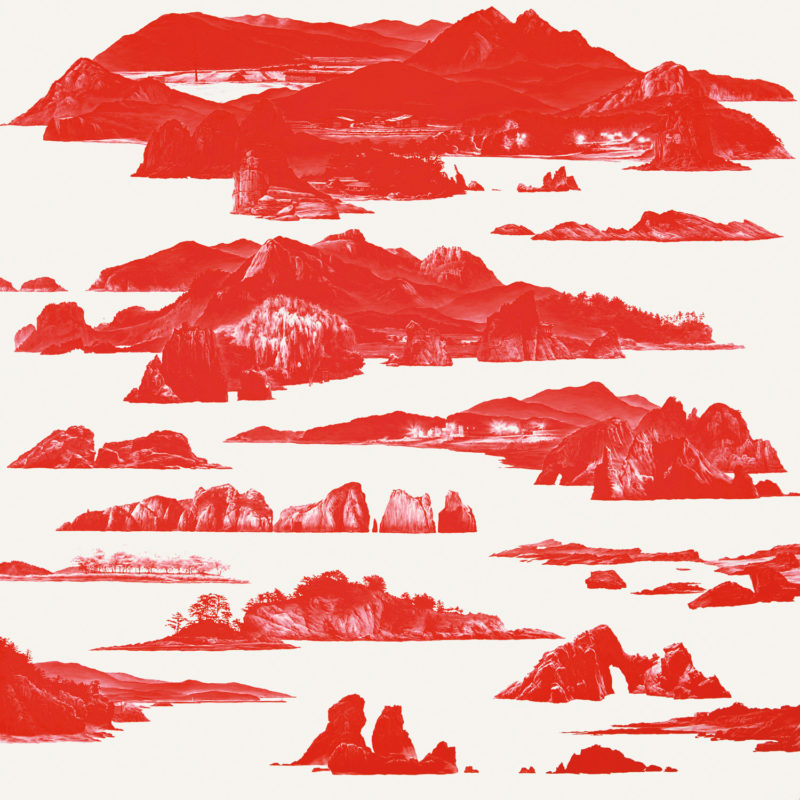 Analysis of his paintings
When you first look at the series, the images appear overpoweringly simple; the series features a range of landscape paintings rendered in subtle washes of red. Large strips and rows of unmarked and unpainted territories meander between the islands of red land.
These empty spaces are set harshly against the commanding red fragments, making the series more compelling. It is the fragments of the paintings that bring to mind compound dualities and a vast landscape characterized by inconsistencies and fissures, which are fascinating both aesthetically and conceptually.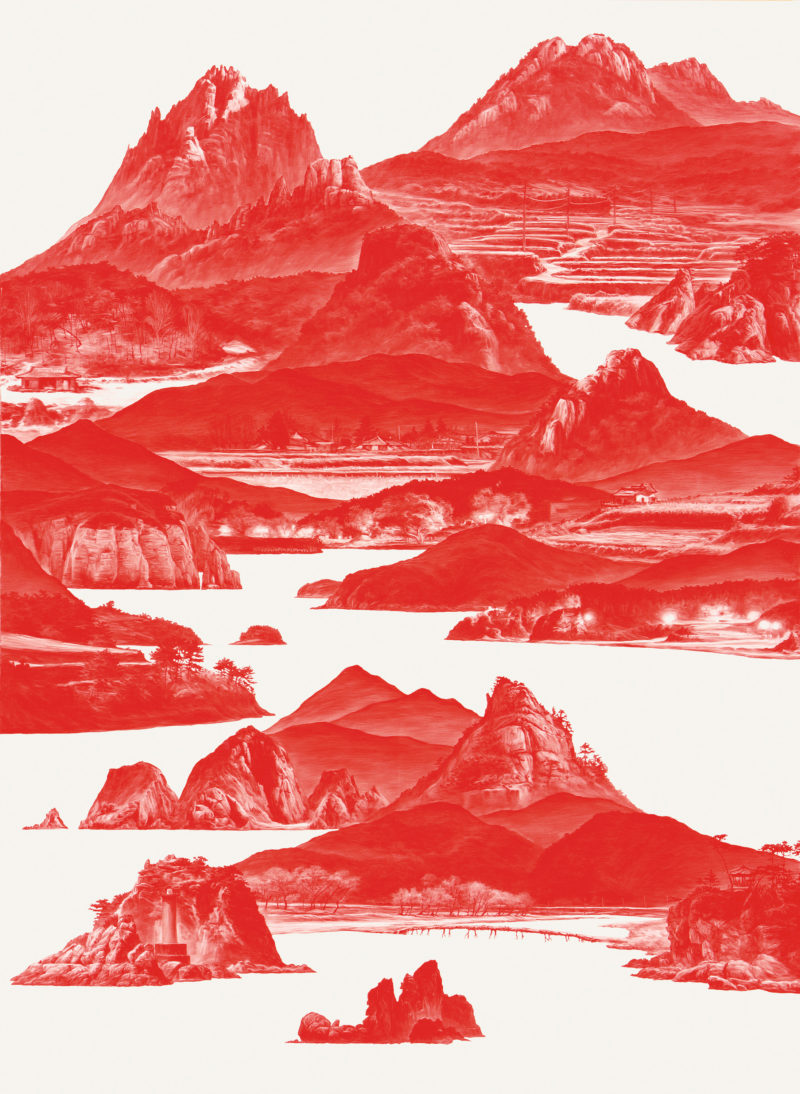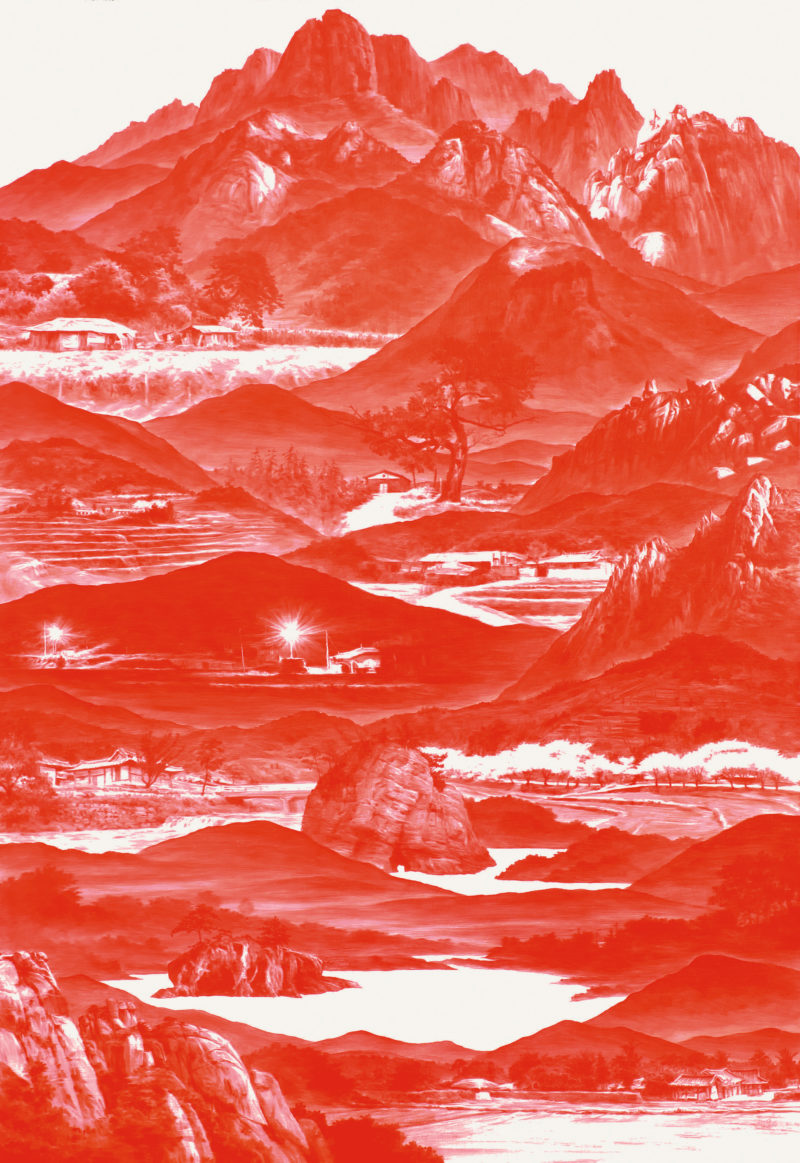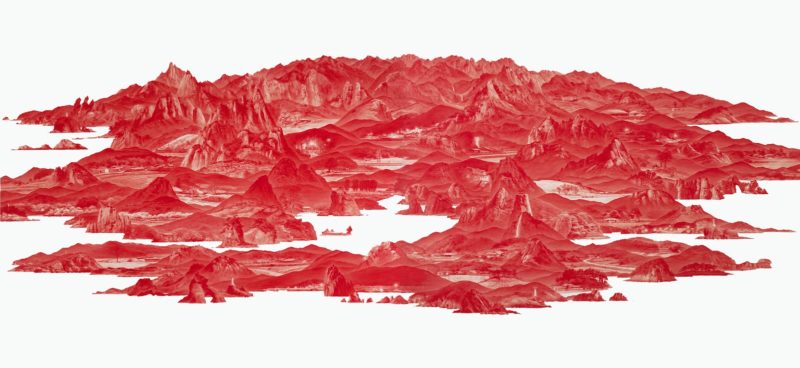 North and South Korean elements combined
The paintings combine critical elements of North and South Korean mountains and the symbolic red color works to pass across Lee's intended message. While the paintings may appear to communicate a political statement, the paintings are not politically driven. Instead, Lee uses them to express his sense of the past and the losses that have occurred in his lifetime.
As such, they are deeply personal pieces that reference two main ideas, utopia and melancholy. Lee avoids separating the two, managing to infuse a sense of nostalgia and utopia in equal measure so that one is not shining brightly than the other.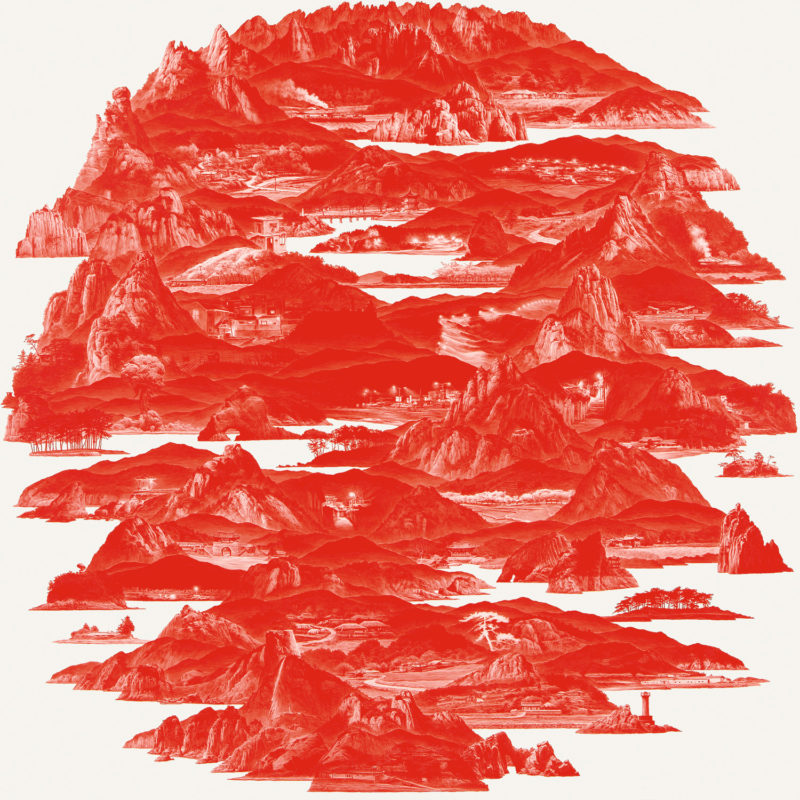 Conclusion
When Lee started the process, he was concerned about the disappearing landscapes and eroding memories, and since the landscapes he knew once no longer existed as he knew them before, he opted to paint them. The paintings are. However, not all centered on the past. They also focus on reconstitution and the endless attempts by people to review and recover the mistakes of the past.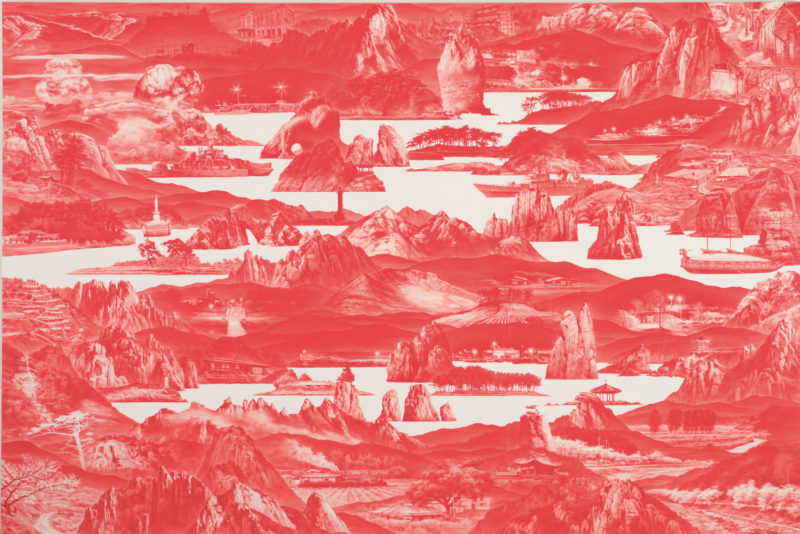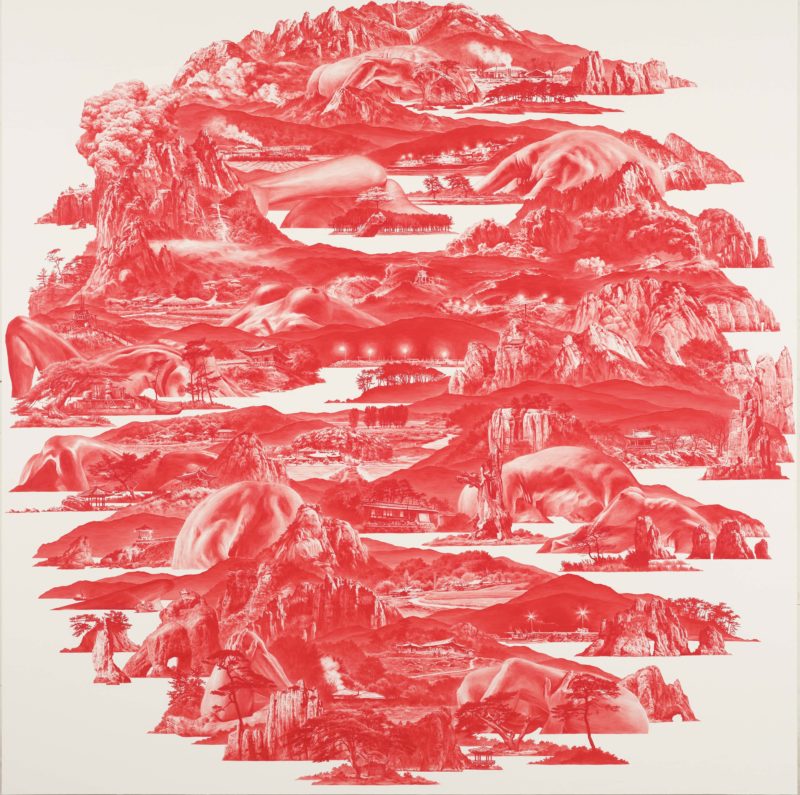 More North Korea