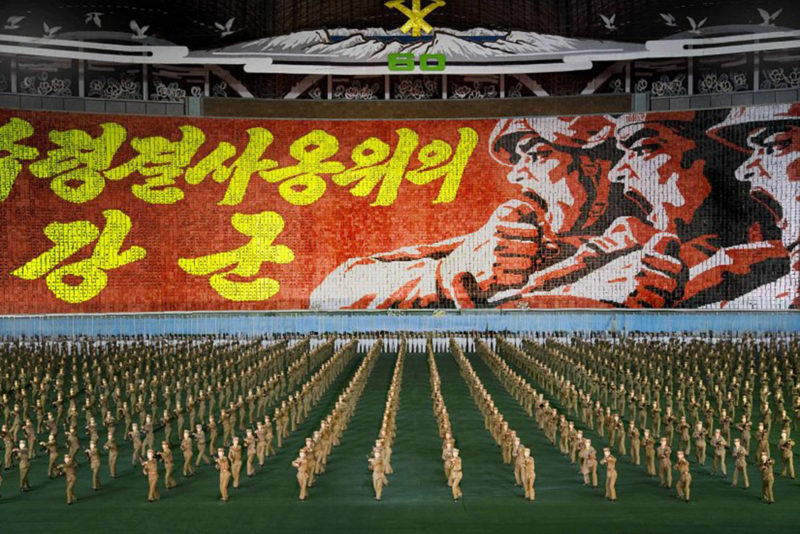 North Korea's Mass Games
Every year, North Korea holds a lavish and extravagant celebration for its ruler known as the Arirang celebrations. The Arirang celebrations can be classified in the same category as the Olympic celebrations. The audience is always treated to a highly choreographed show, the likes of which have only ever been seen at the Olympics.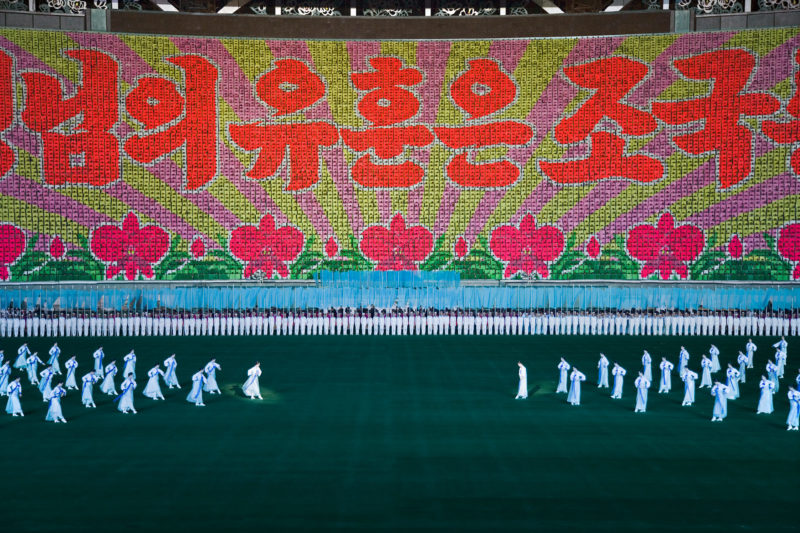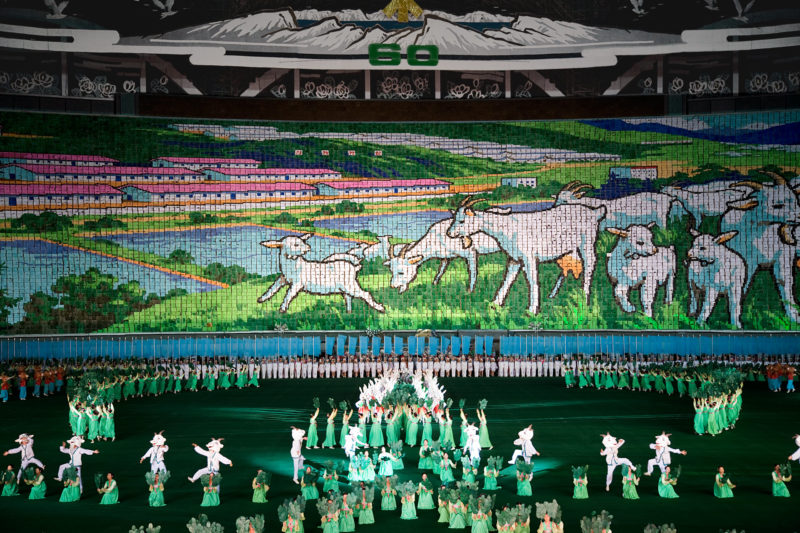 What is Arirang?
The Arirang celebrations are a combination of dance, music, art, and patriotism, performed by tens of thousands of gymnasts and dancers. Not many people have ever photographed the Arirang celebrations, but French photojournalist Philippe Chancel has.
The Arirang festivities depict a well-known Korean song by the same name. The Arirang song tells the tale of a young couple that is forcibly torn apart. In this case, the song refers to the division of North and South Korea.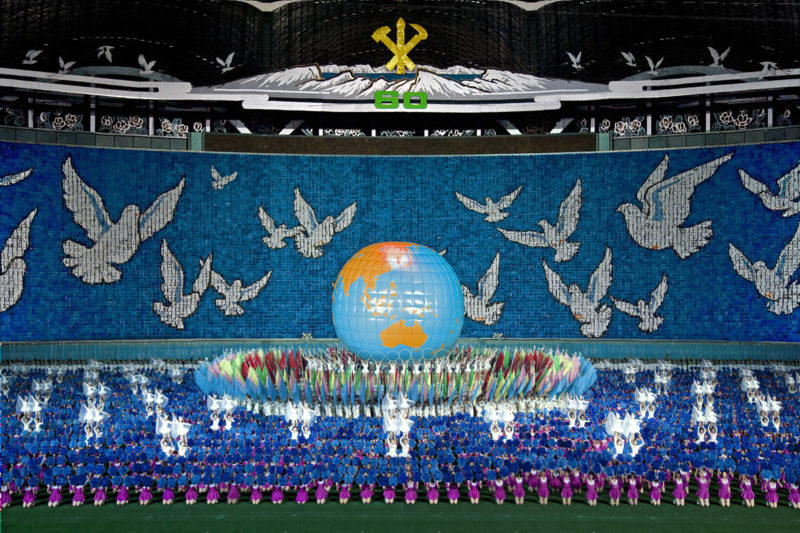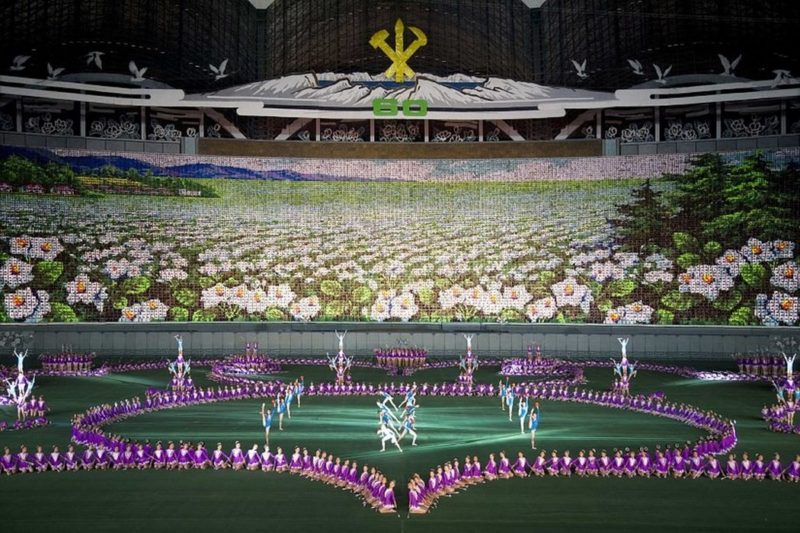 What do the photos show?
Most of Chancel's photographs feature dancers at the festival who move in such a synchronized and uniform fashion that from a distance, it appears as if you are watching the transitions on a TV screen. The Arirang festival offered Chancel some of the best visual materials for the photographic series, which he also titled Arirang.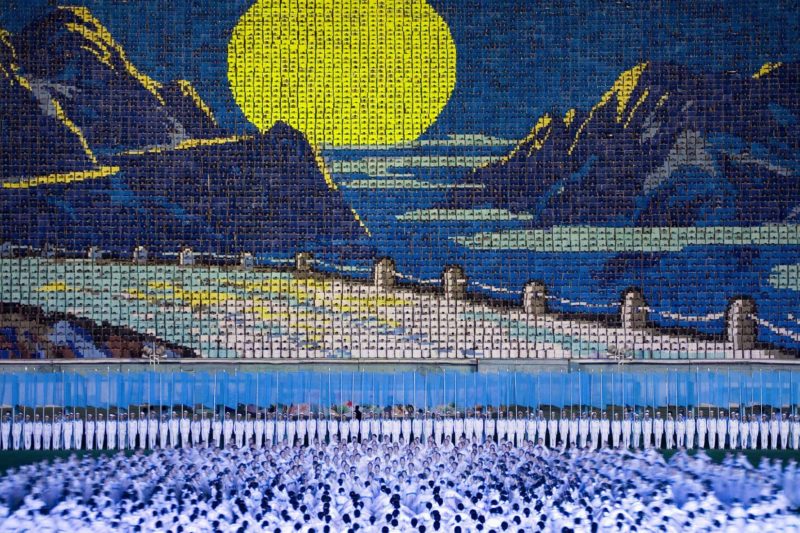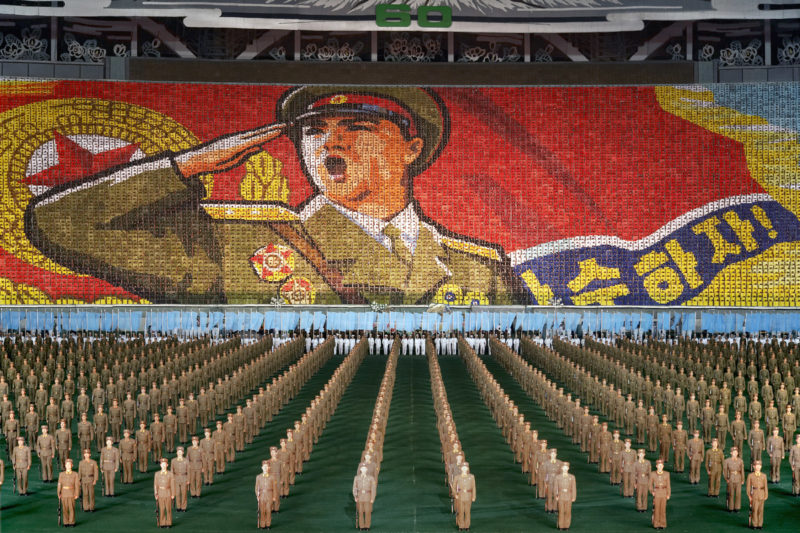 Philippe Chancel's second project in North Korea
Arirang is Chancel's second North Korean project which he released after his first project DPRK. DPRK brought him the international recognition that resulted in publications and exhibitions of his works in several prestigious publications and galleries.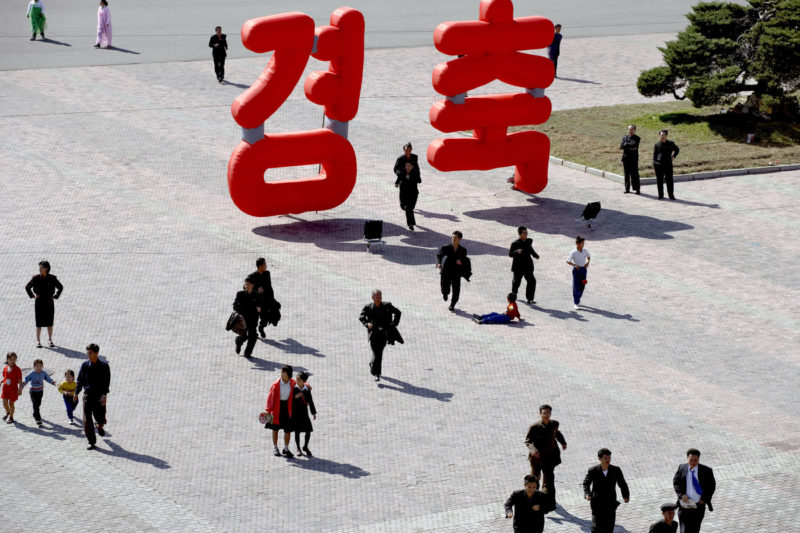 About Philippe Chancel
Over the past 20 years, Philippe Chancel has been taking photographs in North Korea that explore the complex, shifting and ever-growing territory where art, photojournalism, and documentary meet. Phillipe is constantly evolving and so are his projects.
His Arirang series focuses on the images that the world is confronted with when they do an internet search of North Korea versus what actually happens in the state of North Korea. His photographs of the Arirang festivals offer audiences an unparalleled and uncontrolled image of a tainted version of North Korea.
The backdrops and matching outfits as a silent but clear statement
Not only did pictures of the festival give an enhanced understanding of life in Pyongyang, but the photos also helped to give a glimpse of propaganda. The propaganda-filled backdrops and the colorful matching outfits make a silent but clear statement that has helped people better understand the eerie nation.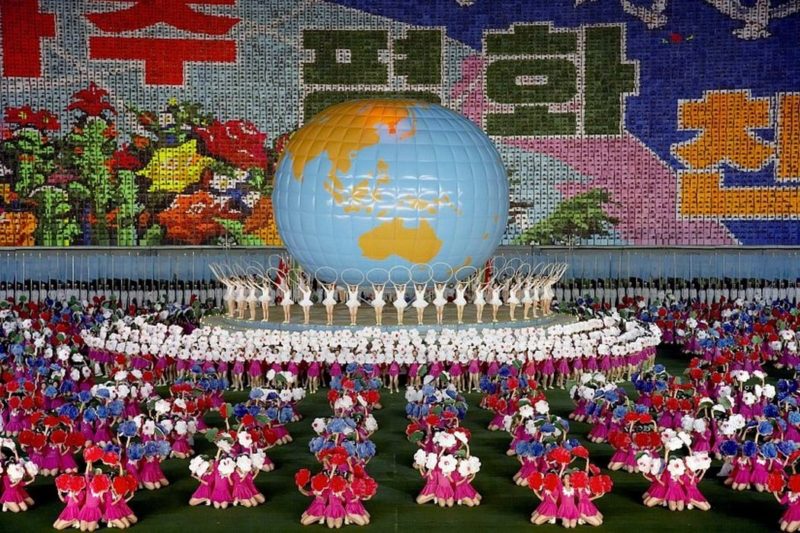 Conclusion
The celebration also reflects the significant artistic capabilities that human beings are capable of while highlighting the tyrannical rule that North Korean citizens are made to endure in the 21st century. On one side, the photographs make North Koreans appear like ordinary people participating in a run of the mill celebrations.
However, on the flip side, these people live a very different existential experience where they are segregated from the rest of the world. Luckily for us, photographers like Chancel provide an insider's look into the most unknown country in the world.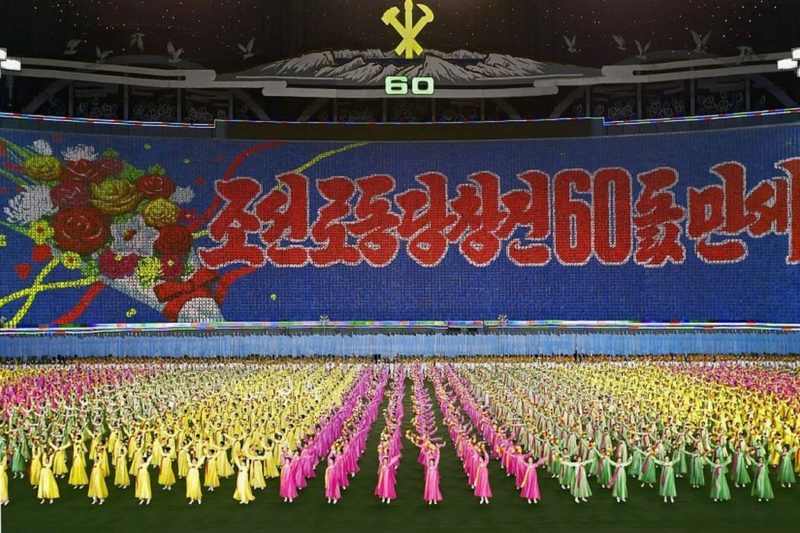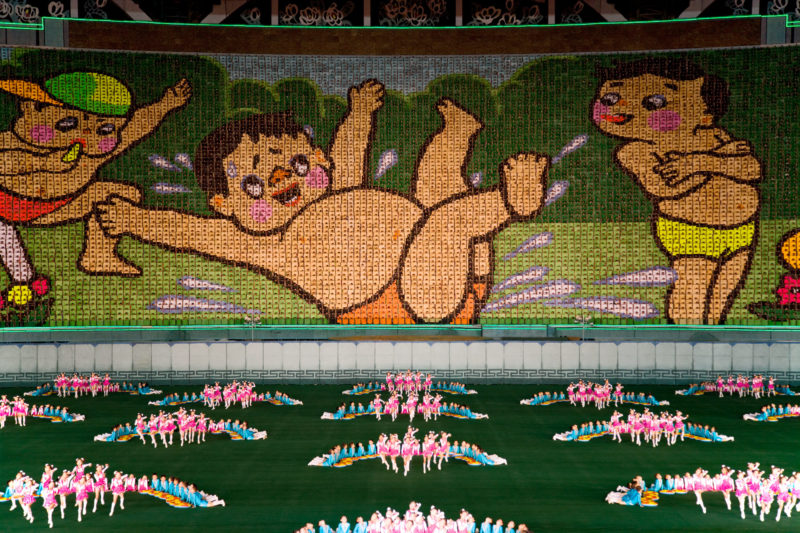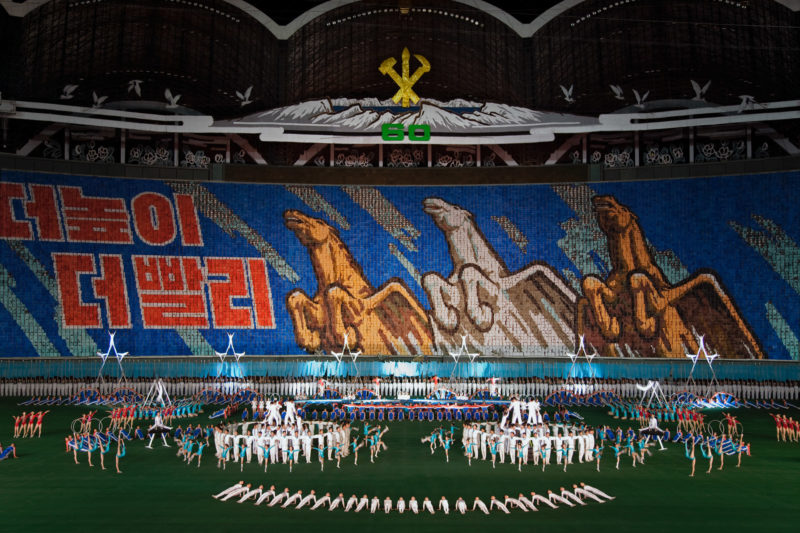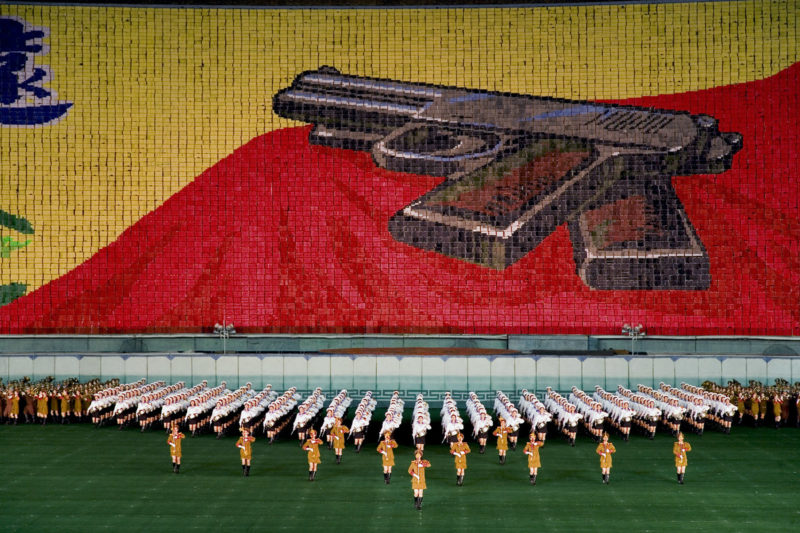 More by Philippe Chancel
More North Korea