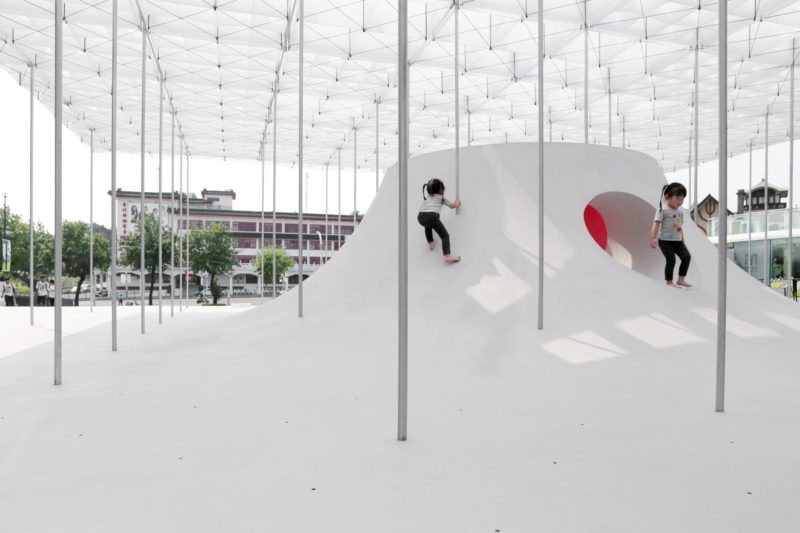 The Floating Pavilion
The Floating Pavilion was a temporary structure exhibited at the Taipei Fine Arts Museum Plaza, Taiwan, in 2016, as the winning design in the annual competition to build pavilions at different spaces in the TFAM complex.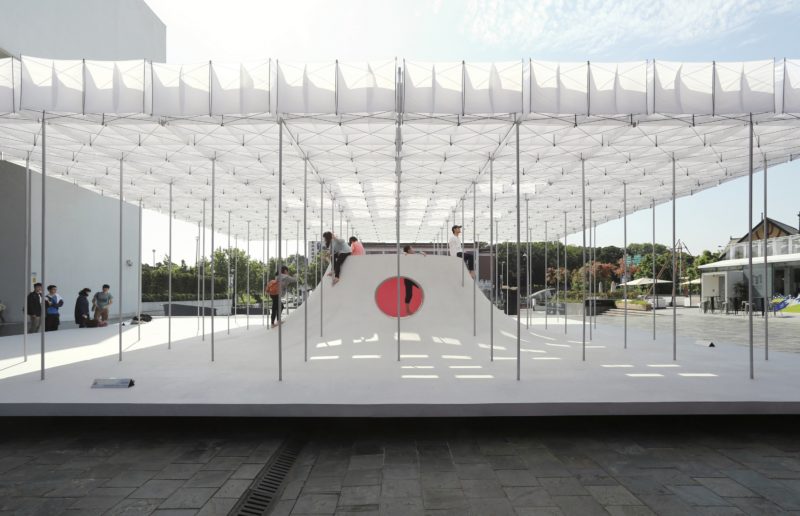 The pavilion was designed by Shen Ting Tseng Architects to add vitality to the plaza, which is usually wind-beaten and lacking in sunlight. It was designed to encourage visitors to the plaza to take some time to reflect on the interaction between natural and manufactured forces at play as gusts of wind and light shifted shadows across the pavilion at different times of the day.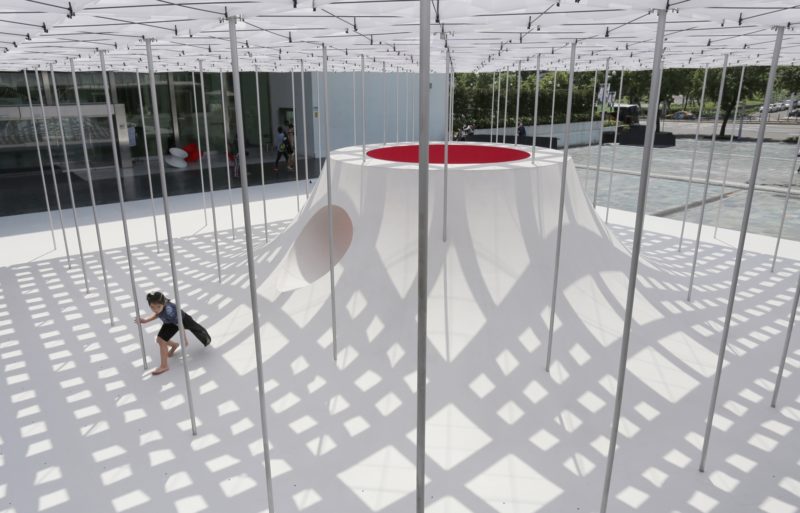 How was it made?
The floating pavilion gives the illusion of an island being carried away by the clouds. Its square base is made of carbon fiber and wood. The carbon fiber is molded like a volcanic cone that rises from the base at the center. The cone has an ingress at the side to allow visitors to crawl through.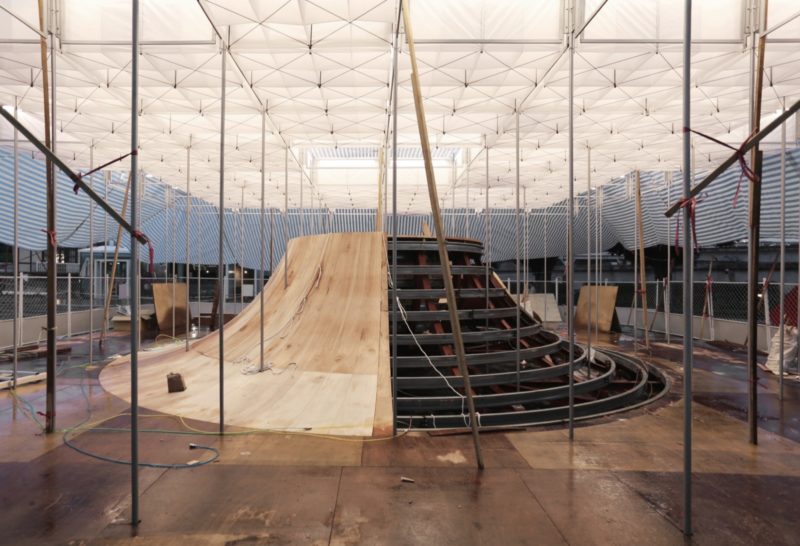 The floating top is made of 320 nylon box kites. The top is connected to the base by a series of thin steel poles. The constant sway of the box kites in the wind plays on the lighting coming through, making the floating pavilion a space of constantly changing shades and shadows.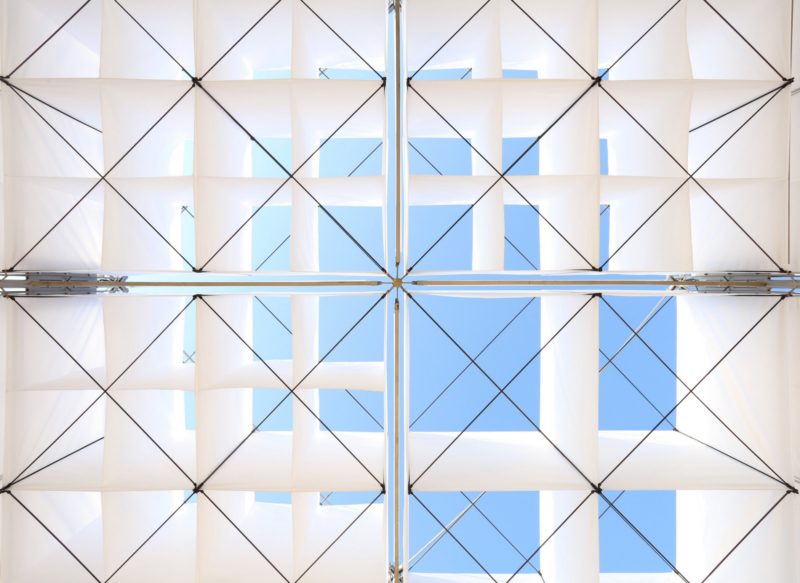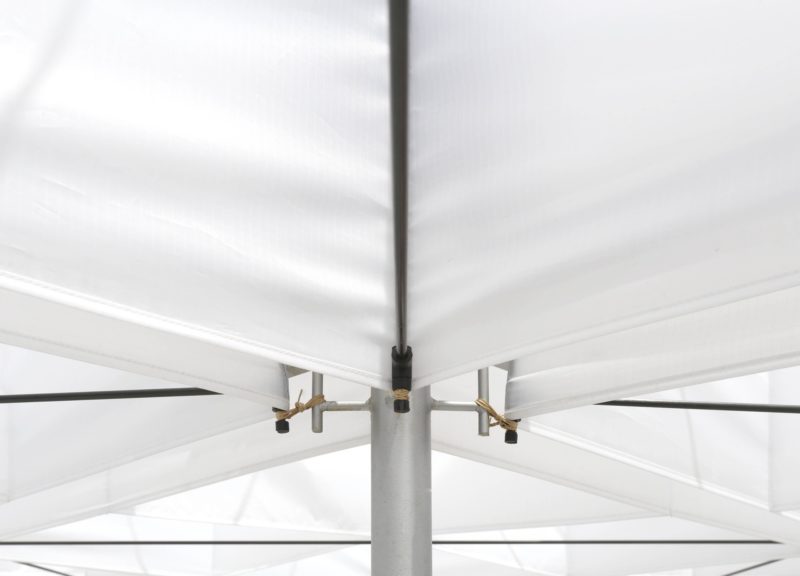 Visitors to the pavilion can enjoy the unique sound effects of the cone when they crawl through it, although it is tall enough for children to stand in. Its reddish-pink hue on the inner surface adds to the illusion of being in a quiet and serene dormant volcano.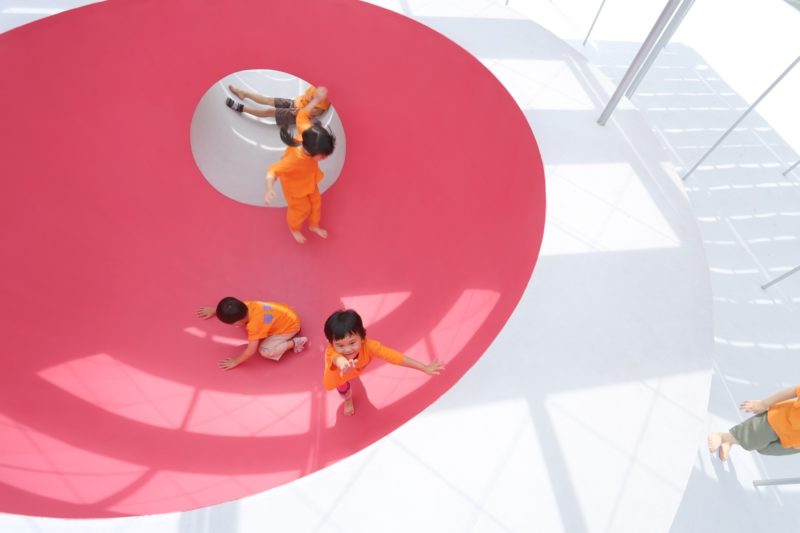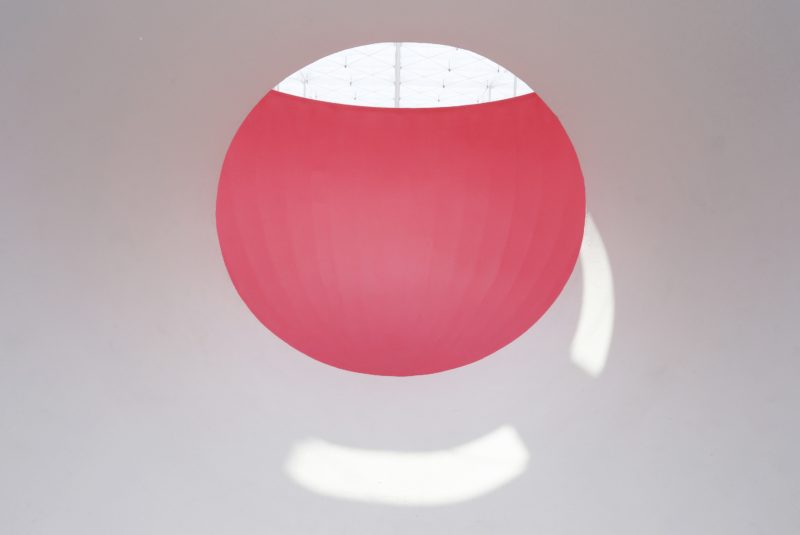 References
The outer surface of the cone slopes gently to the base, providing an excellent opportunity to slide. The gathered people in the pavilion, especially the children playing sliding games on the cone, add to the vitality of the space.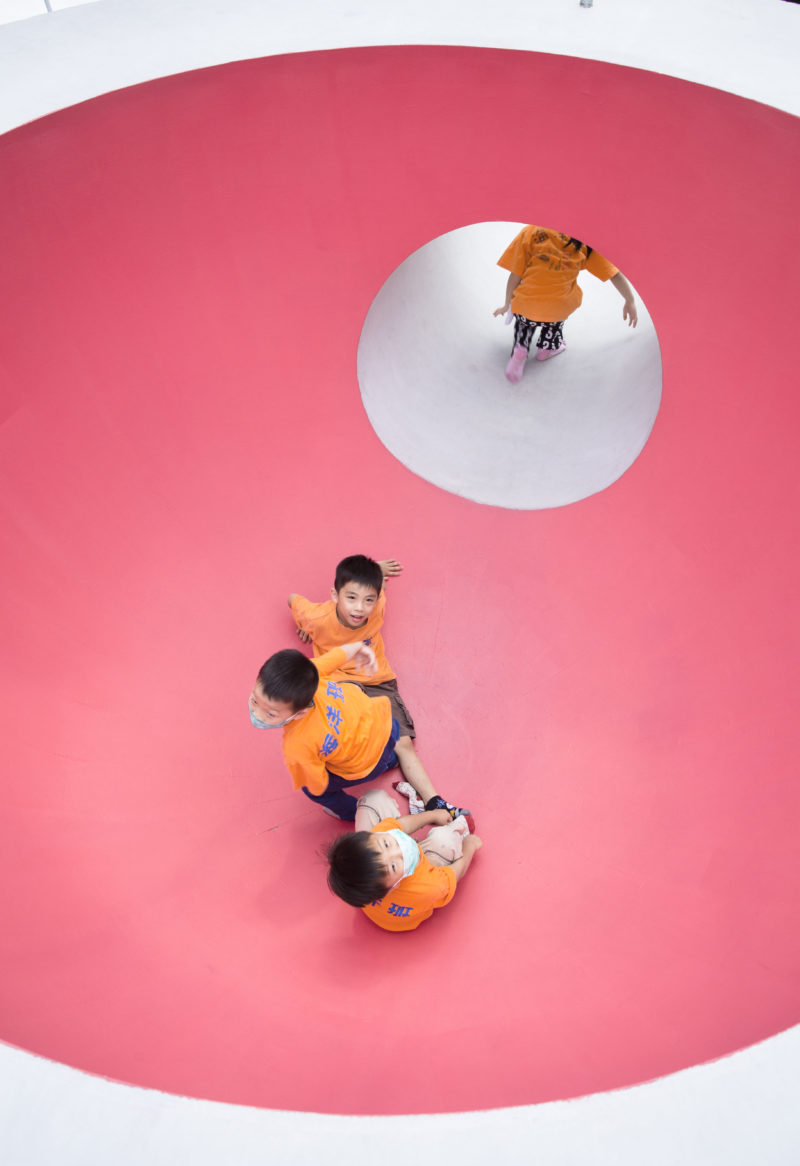 In the evening, the lighted kites create an ethereal floating city harking back to a different era of Floating World (Ukiyo)1, which were hedonistic havens in 17th and 19th-century china and Japan.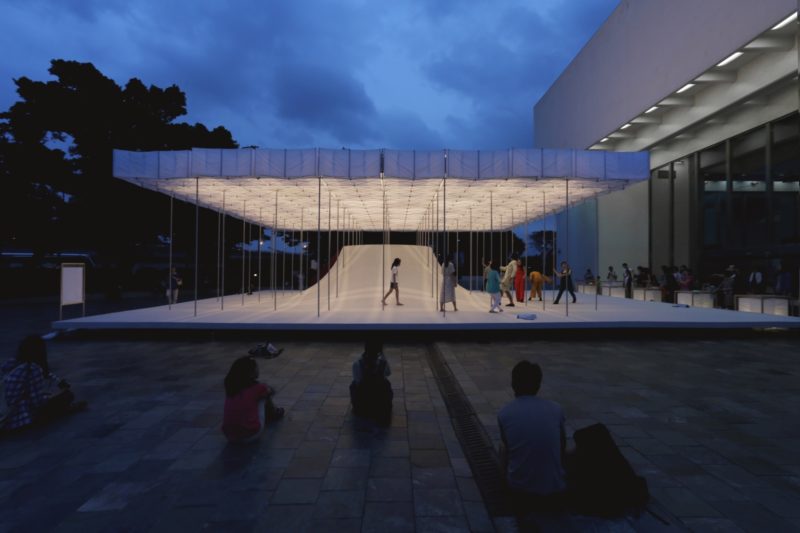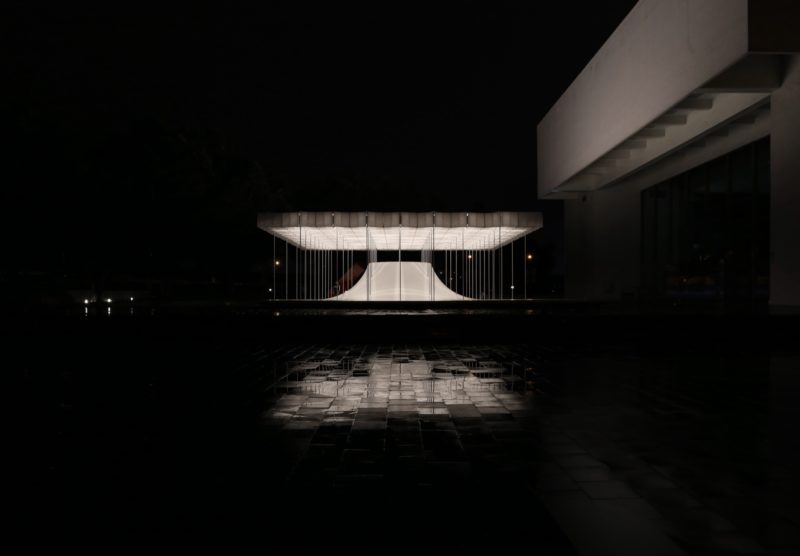 Final words
The designers of the pavilion aimed at changing the way public space is perceived. The empty area of the plaza before the pavilion was devoid of life and vitality. By adding a simple place for people to stop and reflect, space is transformed with energy coursing through it.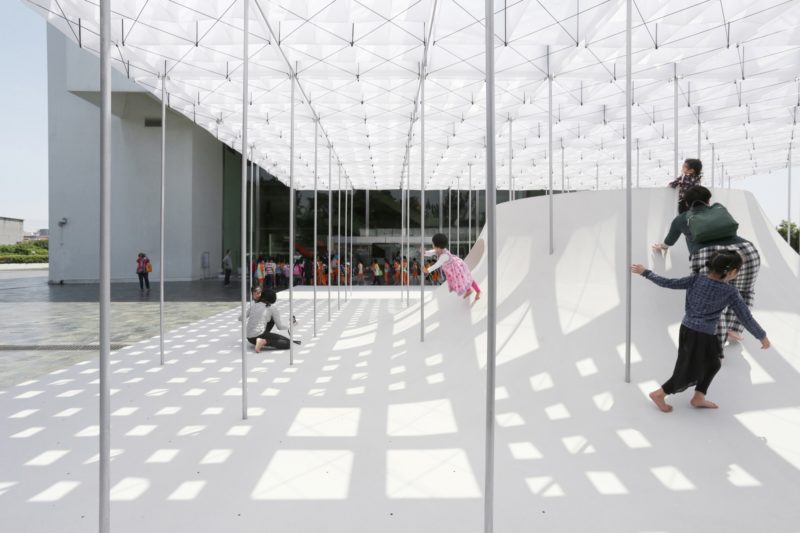 People are attracted to the shifting light, giving it a sense of an intimate space but in a public space. The floating pavilion also becomes the focal point in the vast area of the plaza, disrupting the visual sense of visitors.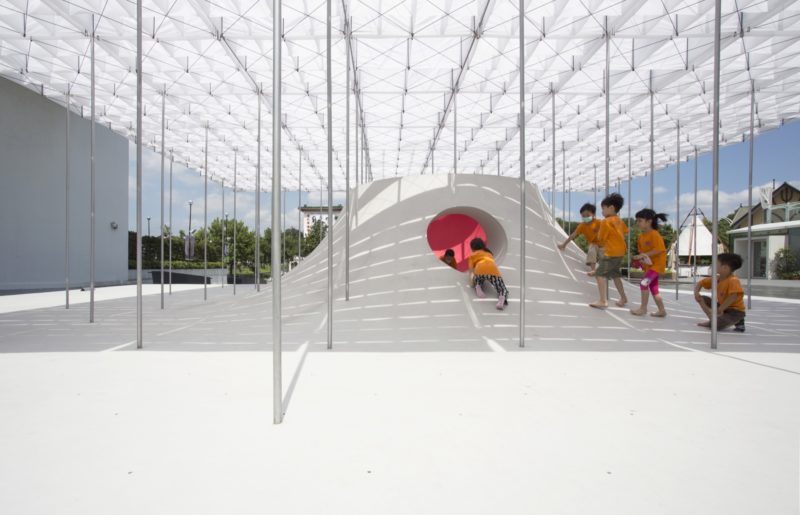 Plans & Drawings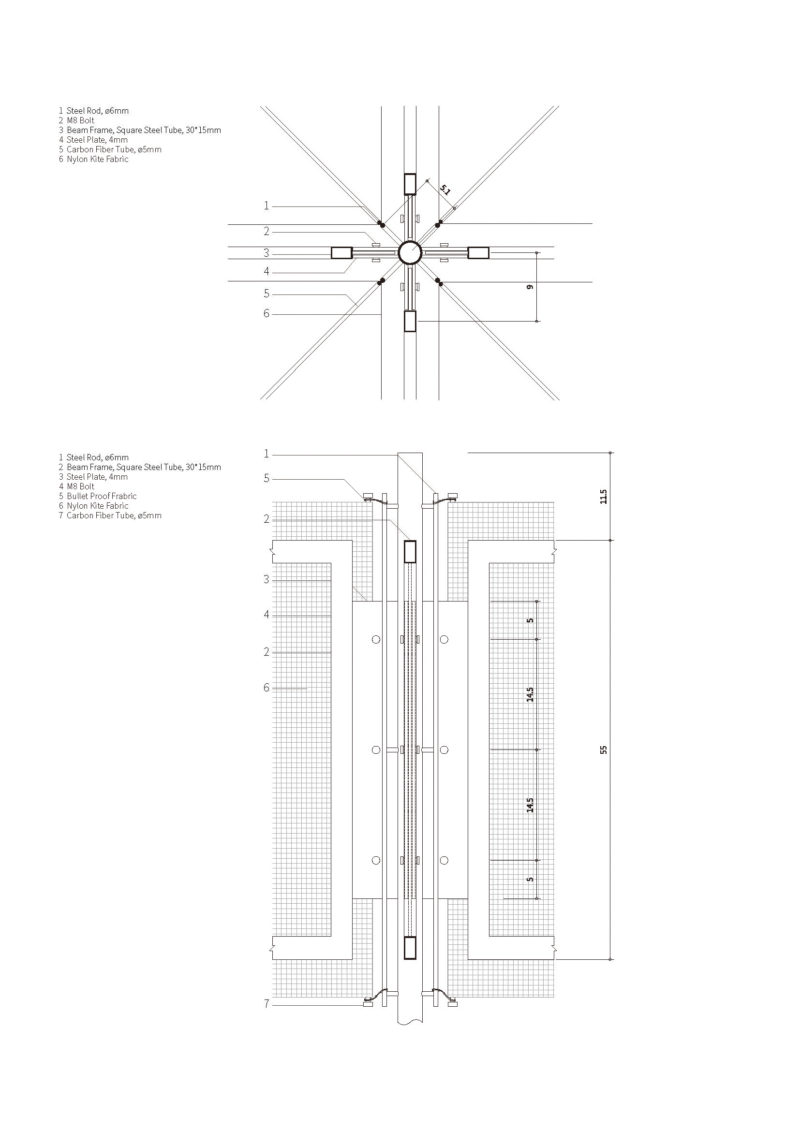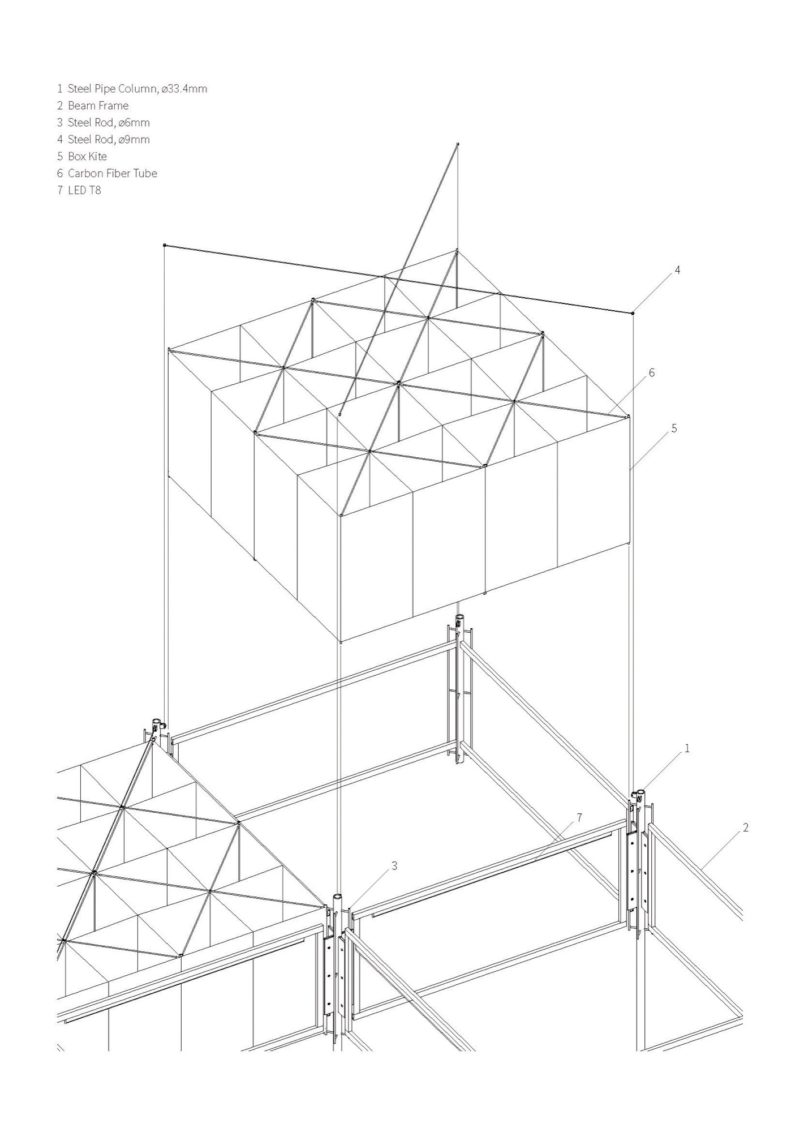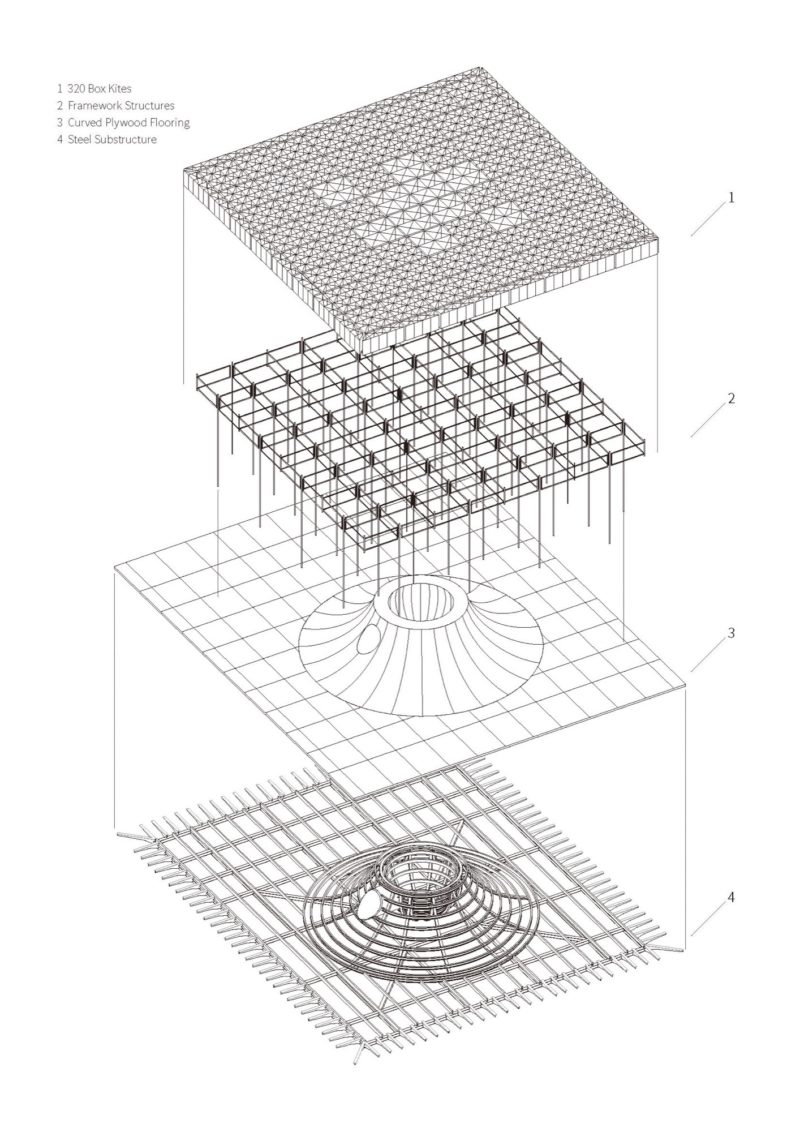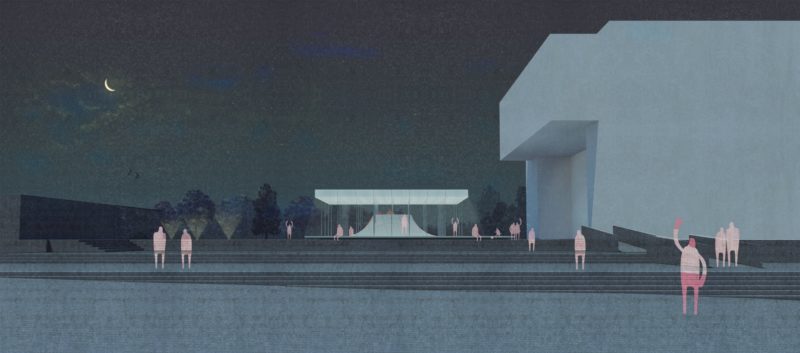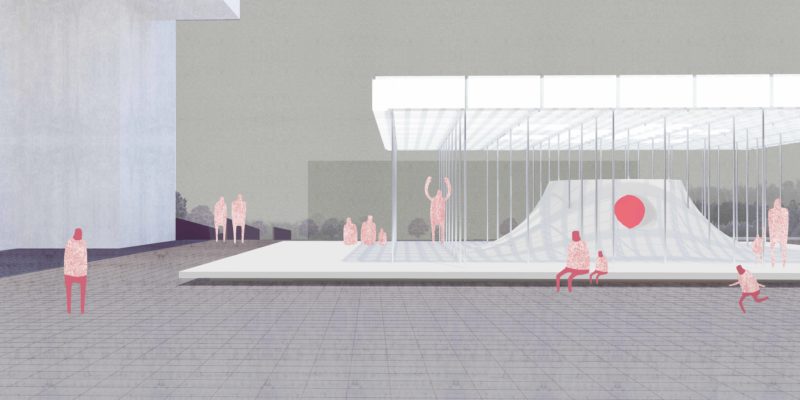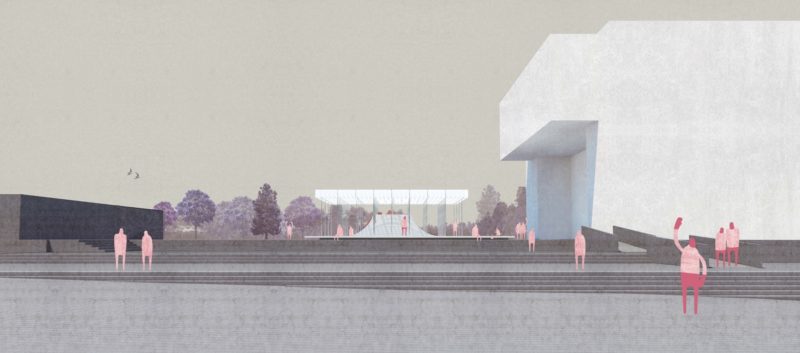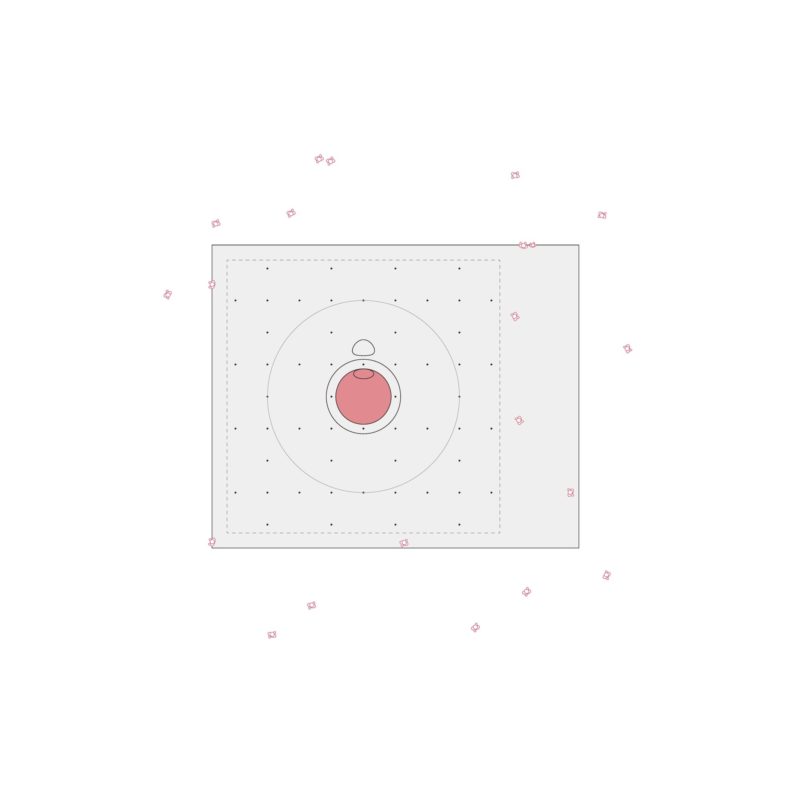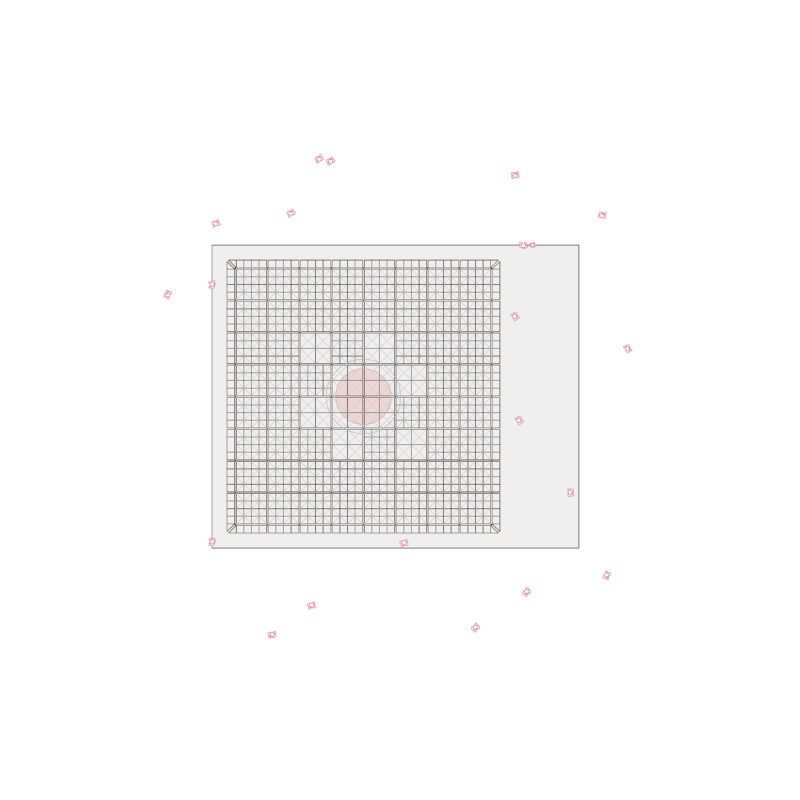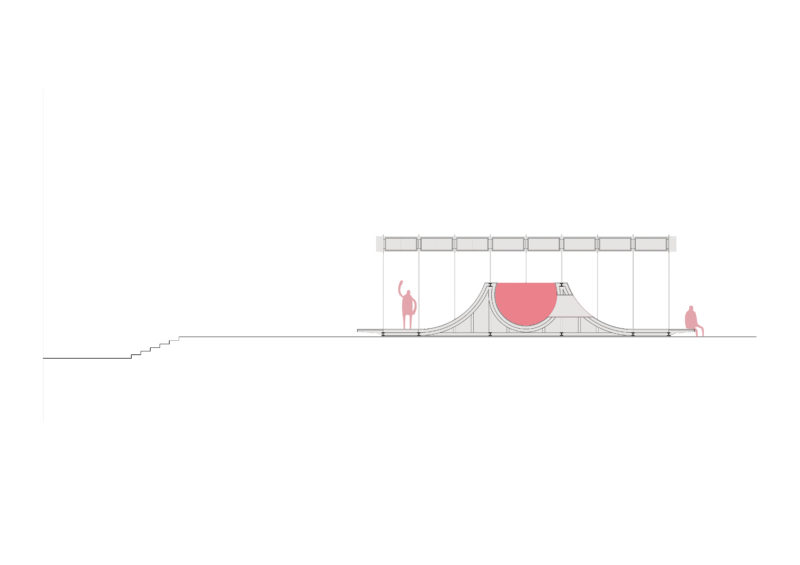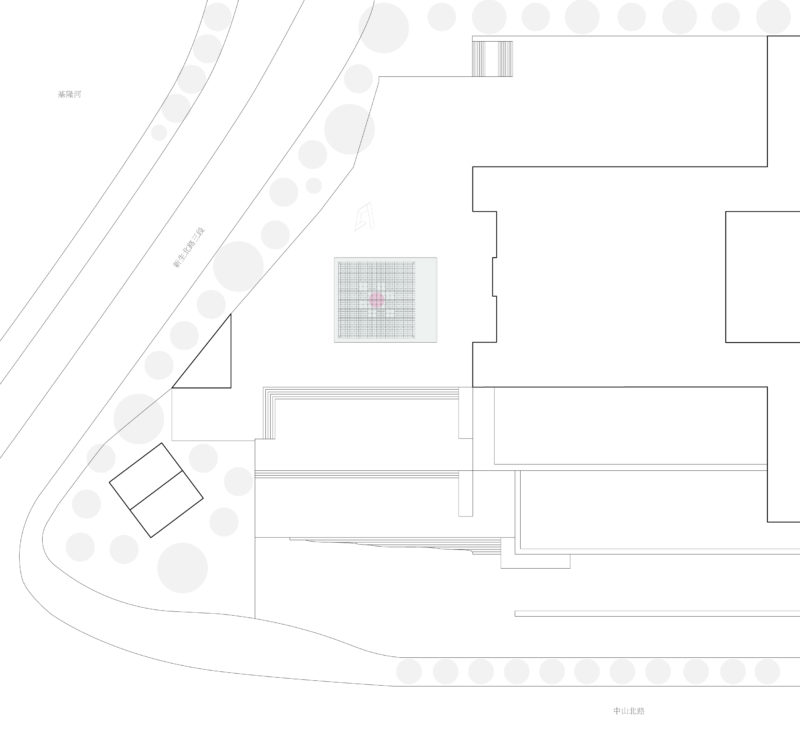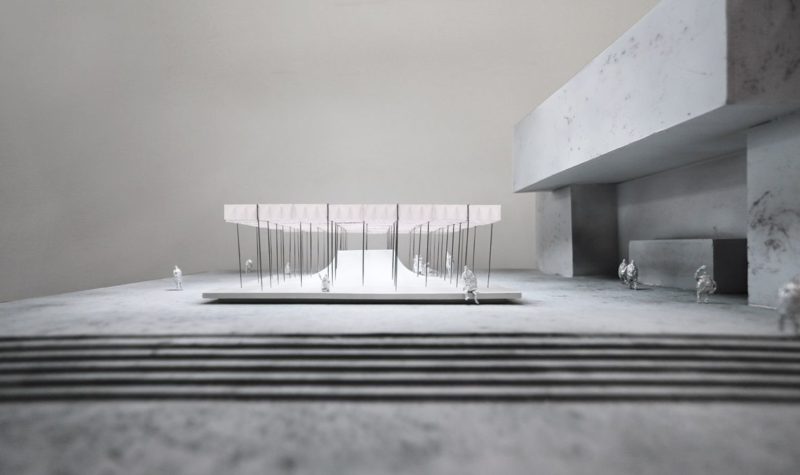 Footnotes