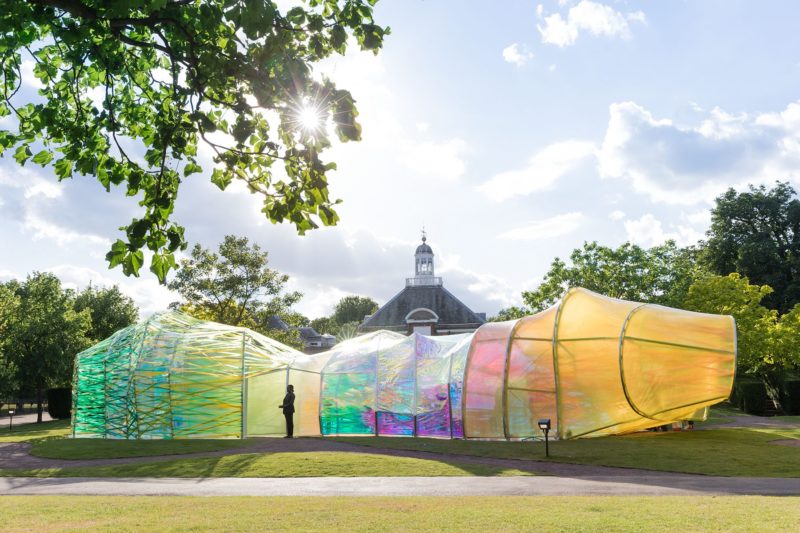 Serpentine Gallery's Pavilions
In architectural language, a pavilion refers to a subsidiary building that is either positioned separately or as an attachment to the main building. Often its function is creating pleasure and providing a place to rest. Pavilions also offer shade to shield us from too much exposure to the sun. All ages and abilities can enjoy a pleasant outdoor setting here; these are designed to be accessible and gathering points.
There are two contemporary art galleries in central London, present at 5 minutes' walk from each other. The Serpentine Gallery is in Kensington Gardens, while the Serpentine Sackler Gallery is in Hyde Park, both linked with a bridge over the Serpentine Lake from which the galleries get their names.
Since 2000, the Serpentine Gallery has commissioned a temporary summer pavilion by a foremost architect every year. This series features the work of an international architect or design team who had not completed a building in England at the time of the gallery invitation. Each pavilion is situated on the gallery's lawn for three months for the public to explore. The first Summer Pavilion was designed by Zaha Hadid in 2000 and ever since featured heavy-weights such as Sou Fujimoto, Kazuyo Sejima and Ryue Nishizawa of SANAA, Olafur Eliasson and Rem Koolhaas. The last edition in 2019 was designed by acclaimed Japanese architect Junya Ishigami.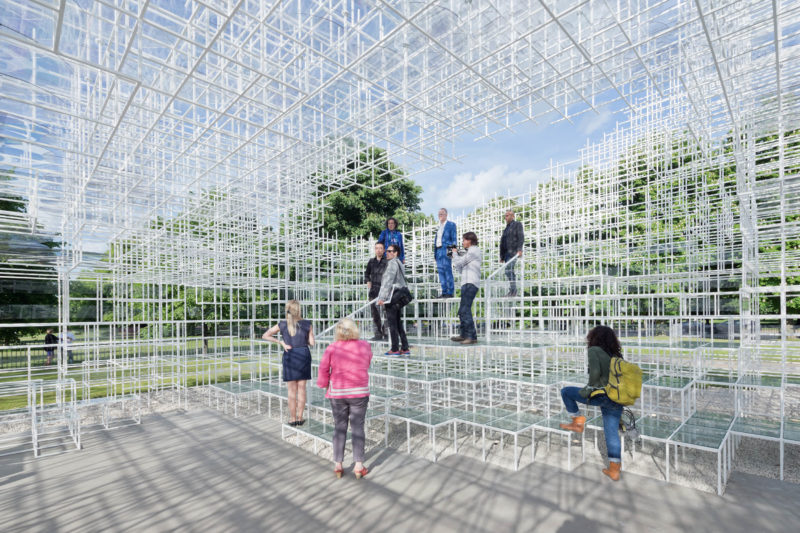 SelgasCano's Serpentine Pavilion in London, 2015
The 2015 Serpentine Gallery Pavilion introduced colorful plastic designs to the public through Spanish architecture studio SelgasCano, founded by Jose Selgas and Lucia Cano.
Their building consisted of a minimal steel frame wrapped in multi-colored ETFE sheets. This and the webbing are encompassed by secret corridors, which provide access to the main internal space. The structure was inspired by the multi-layered and sometimes chaotic network of the London underground.
Known for their work with synthetic materials, SelgasCano's use of colored ETFE provided the structure with movement and lightness. The plastic was in a position to deflect within the rigid steel frame – offering a dynamic and almost fragile appearance, untypical to our usual expectations of enclosure. Working with top engineers like Aecom and David Glover, the ETFE used was printed in 19 colors to achieve the kaleidoscopic design of the architects.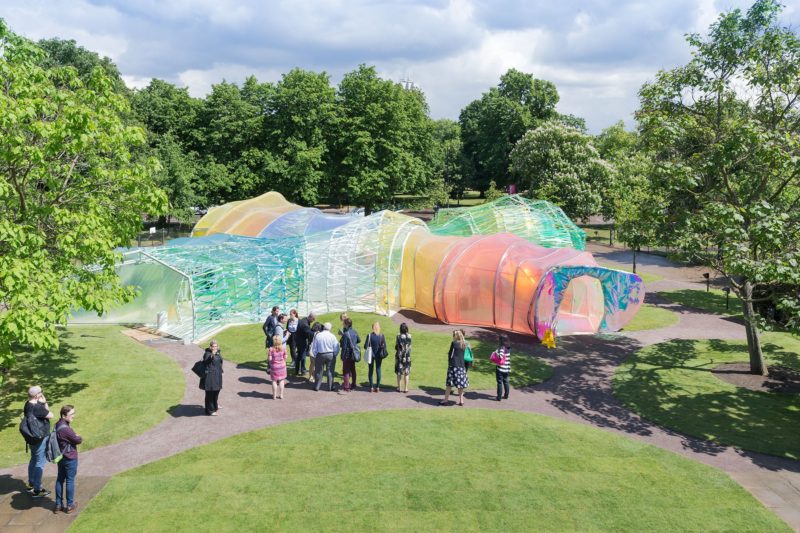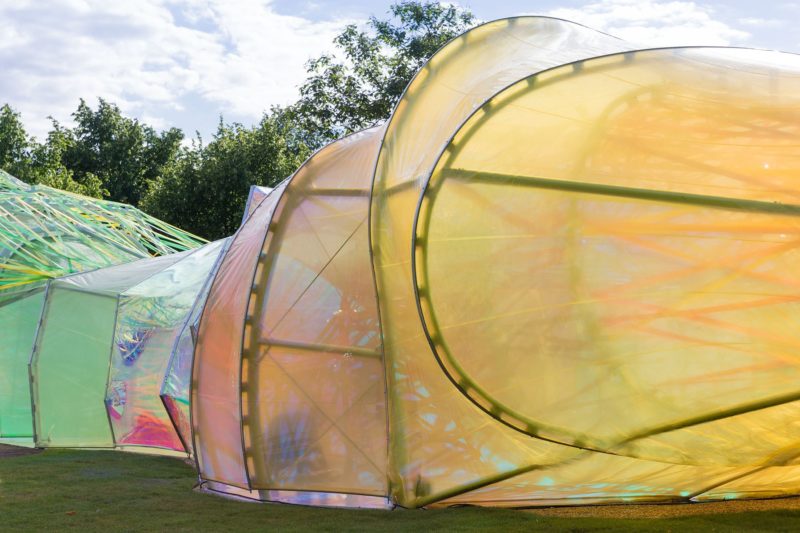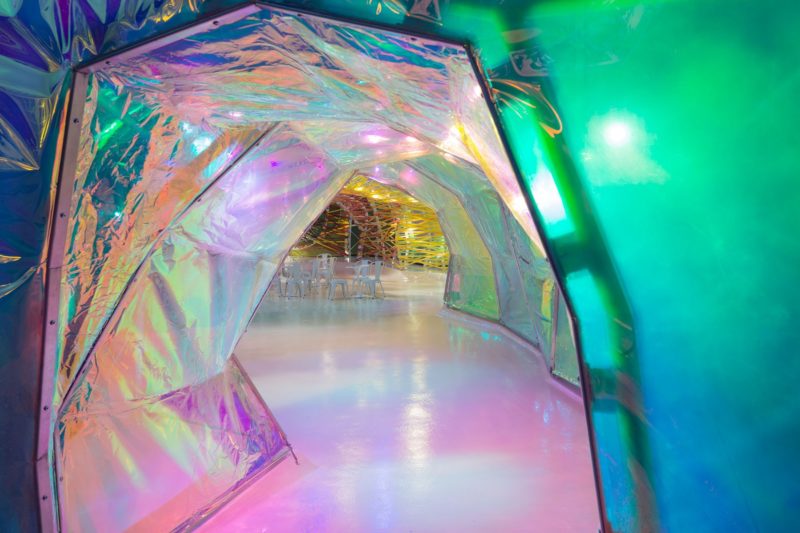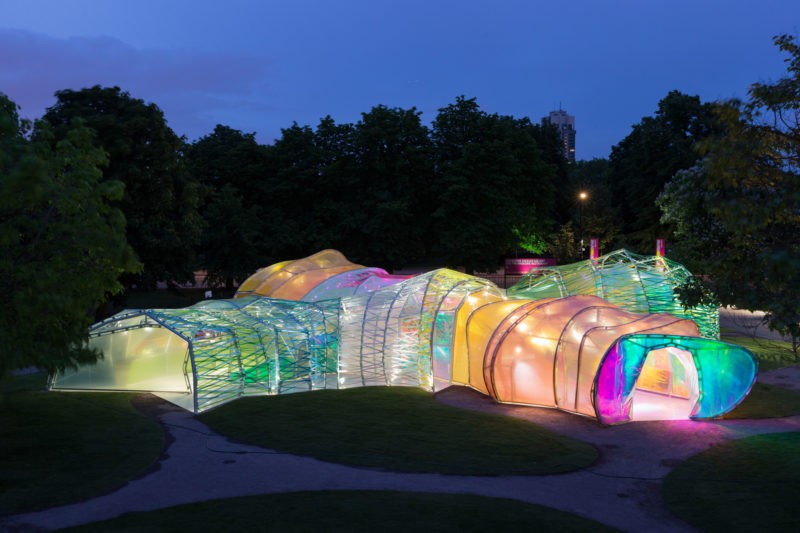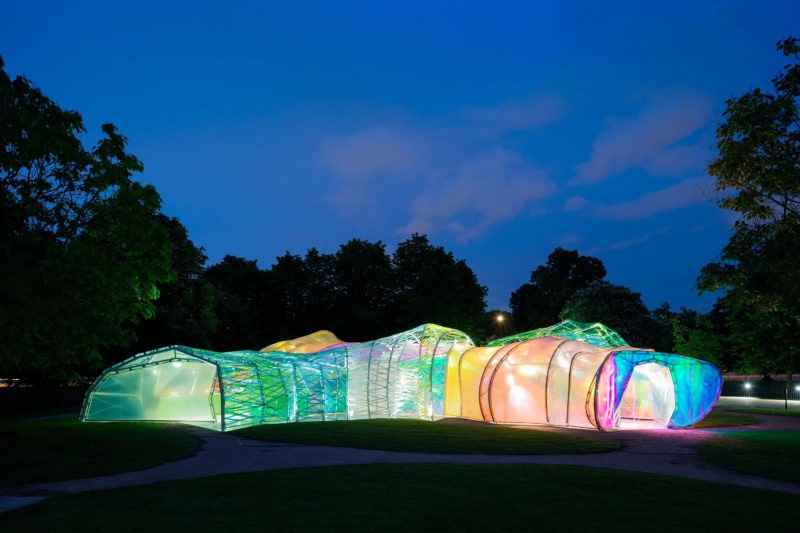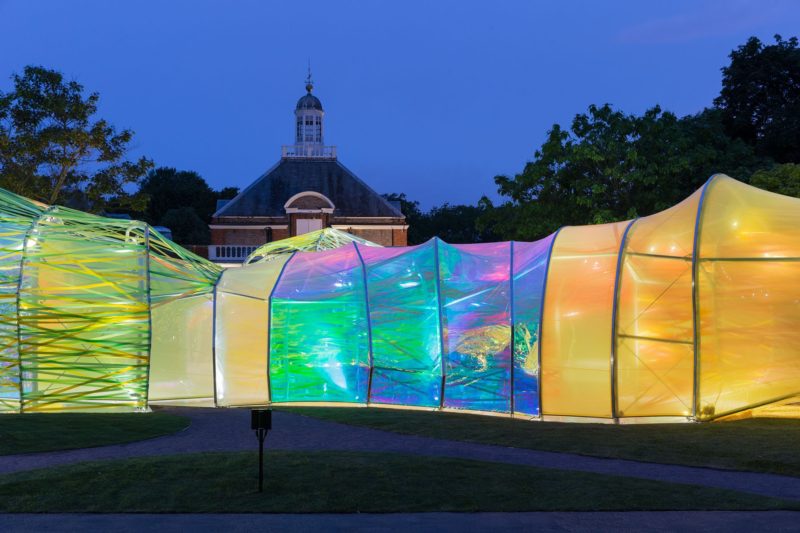 Video: SelgasCano interview
SelgasCano interview: Serpentine Gallery Pavilion 2015 | Architecture | Dezeen
Video: Animated design process
Who is SelgasCano?
The rainbow-bright pavilion by SelgasCano became a selfie magnet, but José Selgas and Lucia Cano come from a predigital generation. Both graduated from the Escuela TécnicaSuperior de Arquitectura in Madrid and are 54 years old.
In projects across Europe, the two founders are referred to as architects who defy conventions and gleefully embrace a trippy, sci-fi aesthetic. Their translucent, tangerine-colored Palacio de Congresos de Plasencia in Spain is possibly a hallucination drawn from a Tom Wolfe acid trip.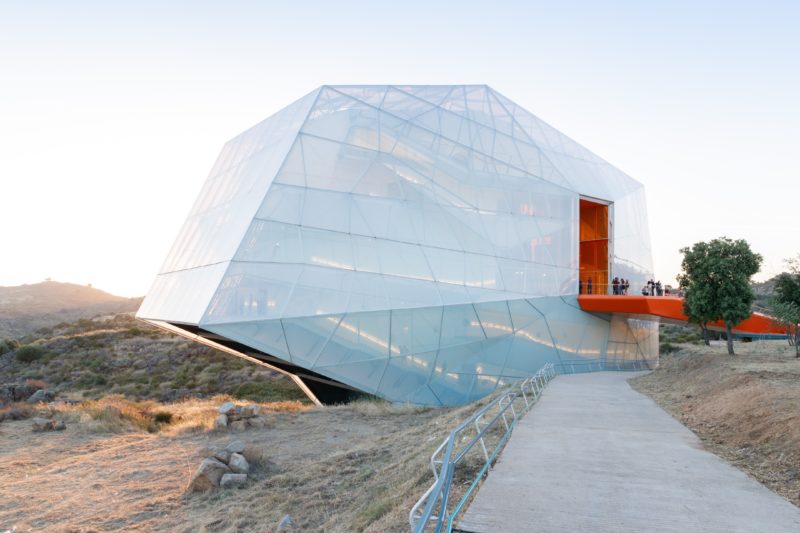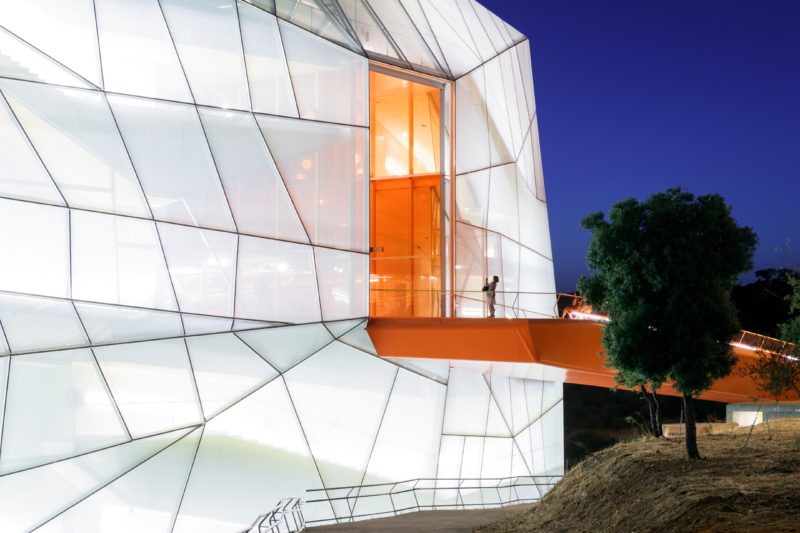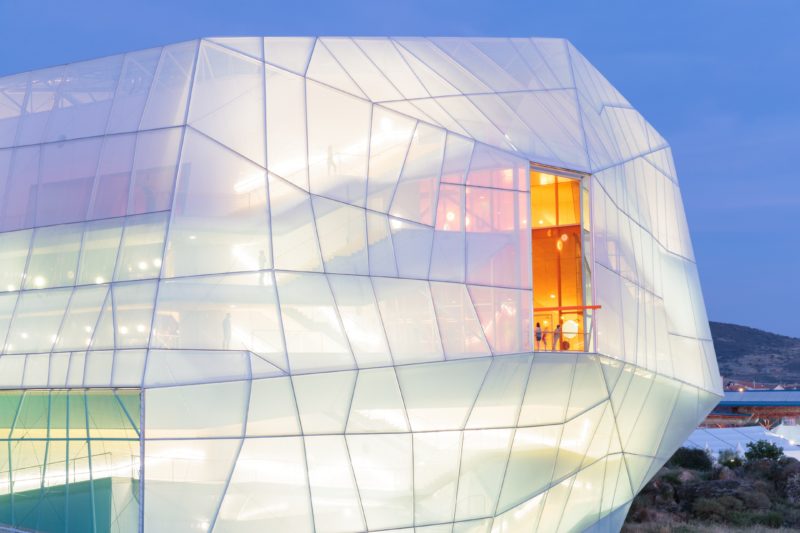 SelgasCano's Serpentine Pavilion in Los Angeles, 2019
The plastic-wrap Serpentine Pavilion has been rebuilt in Los Angeles as an events space for the British co-working company Second Home. They collaborated with the Natural History Museums of LA County to move the colorful structure to the city's La Brea Tar Pits.
SelgasCano's structure reopened as Second-home Serpentine Pavilion for the public in June 2019, after the four years in 2015 it was initially built at London's Kensington Gardens. It was used to host free public talks, film screenings, and other events up until 24 November.
Imitating its initial installation of the 15th Serpentine Gallery Pavilion, the structure embraces a series of metal arches wrapped in an exceedingly colorful plastic that makes various segments and a range of openings. Some form large arched corridors, and some are more discreet.
The Pavilion will be a space for diverse communities and ideas to come together, and we can't wait to welcome everyone in.
– Second Home co-founder Rohan Silva.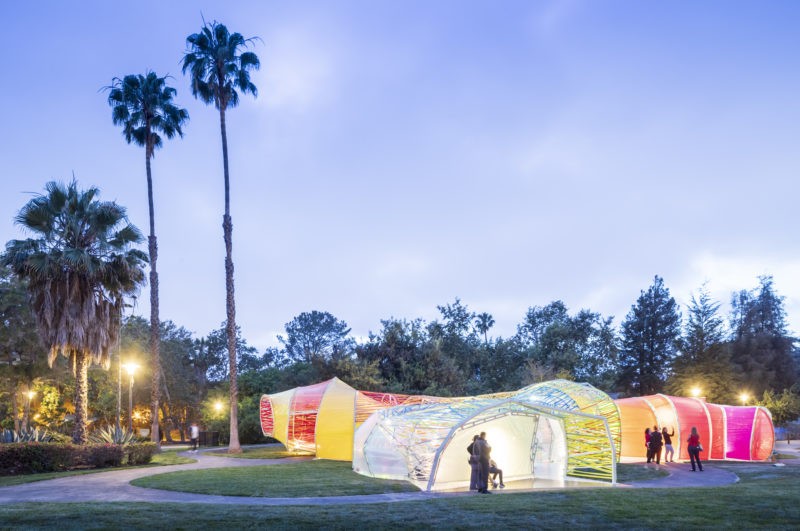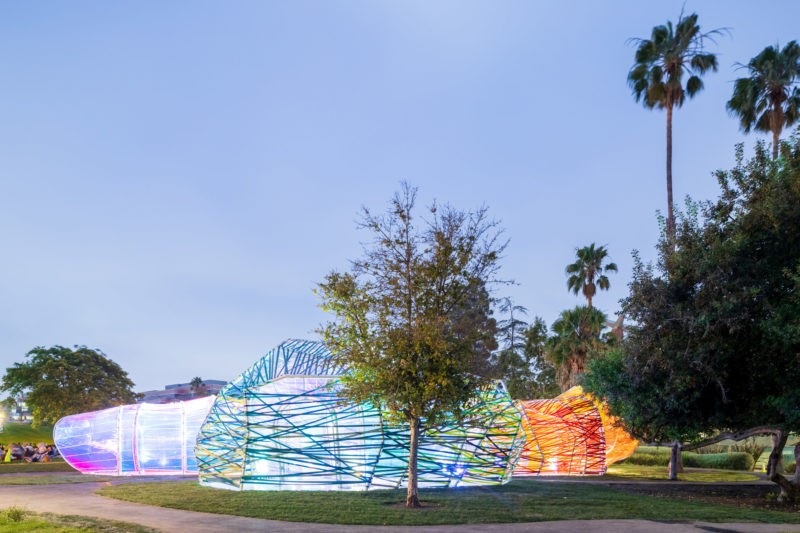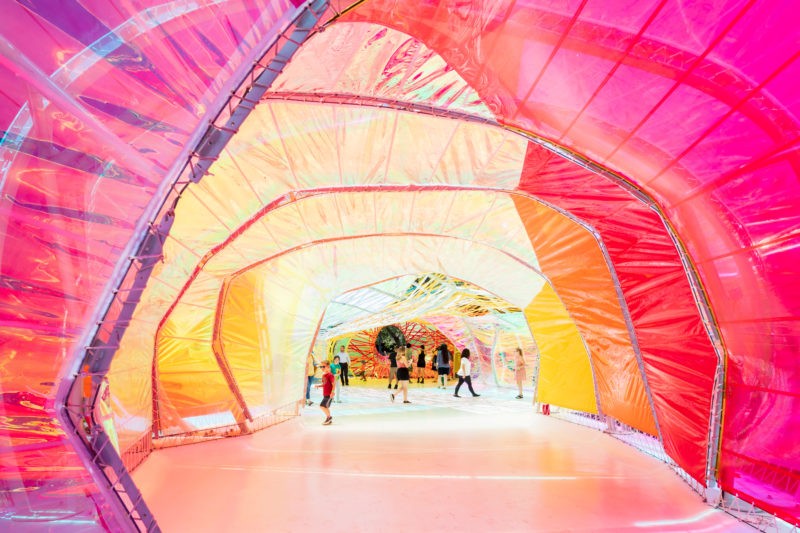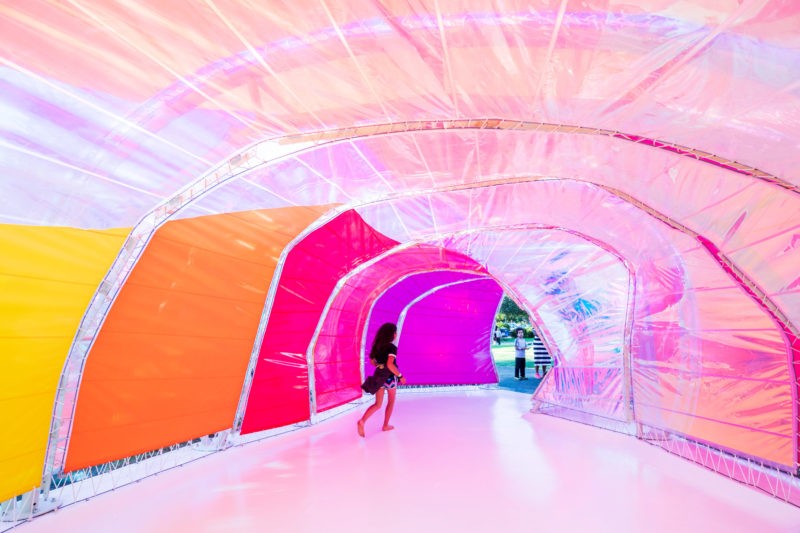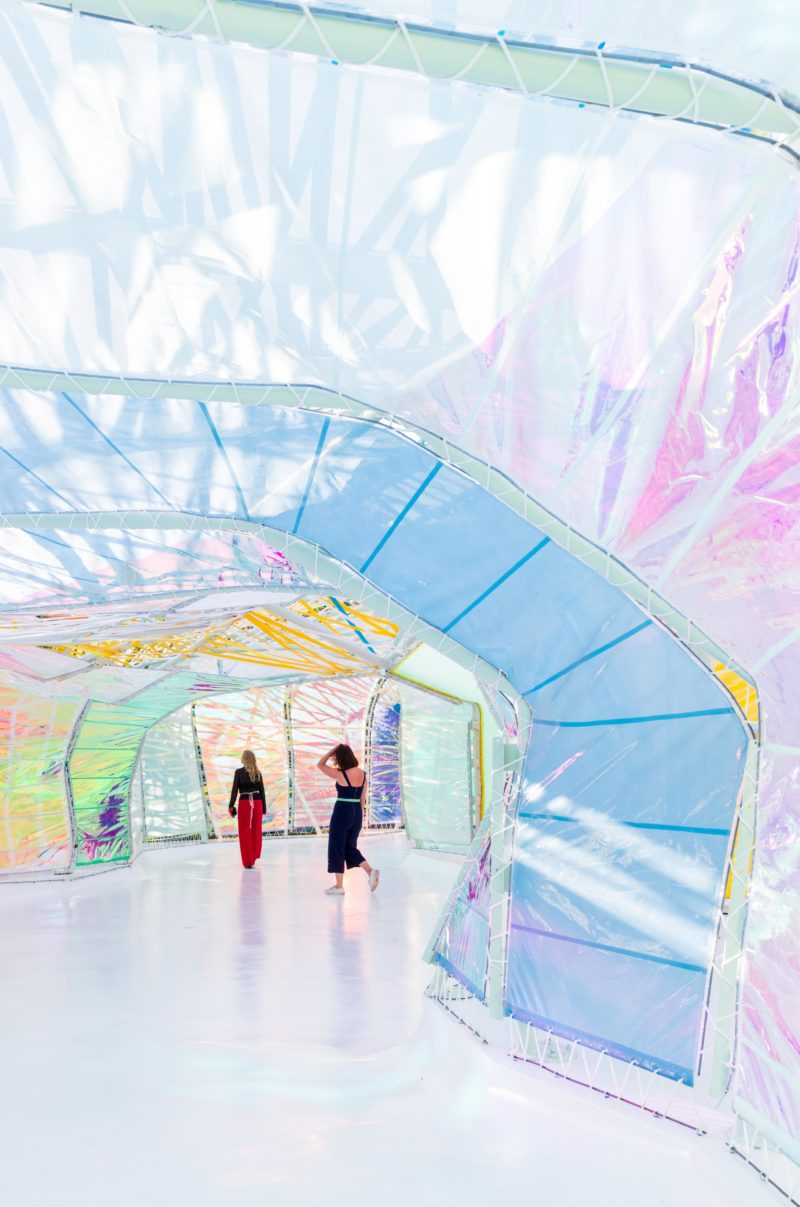 The Second-home Serpentine Pavilion coincided with the grand openings of Second Home L.A., a co-working space designed by Spanish architects José Selgas and Lucía Cano.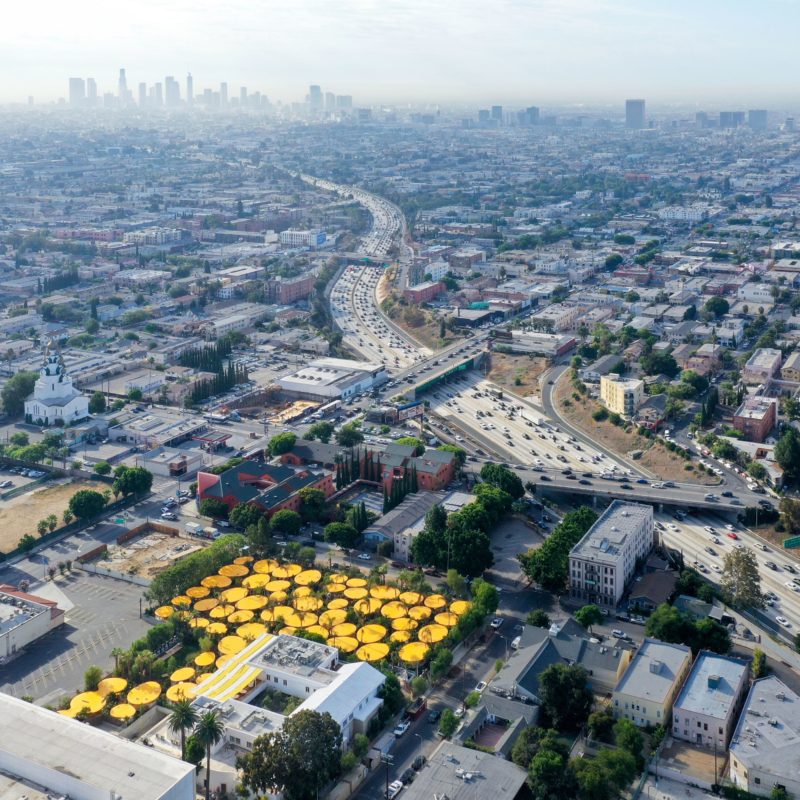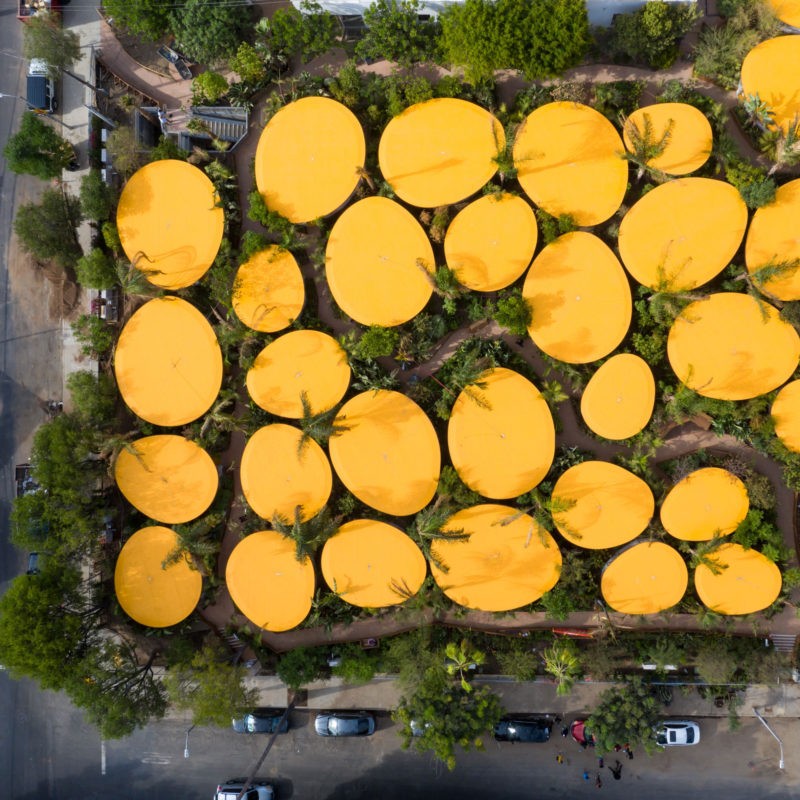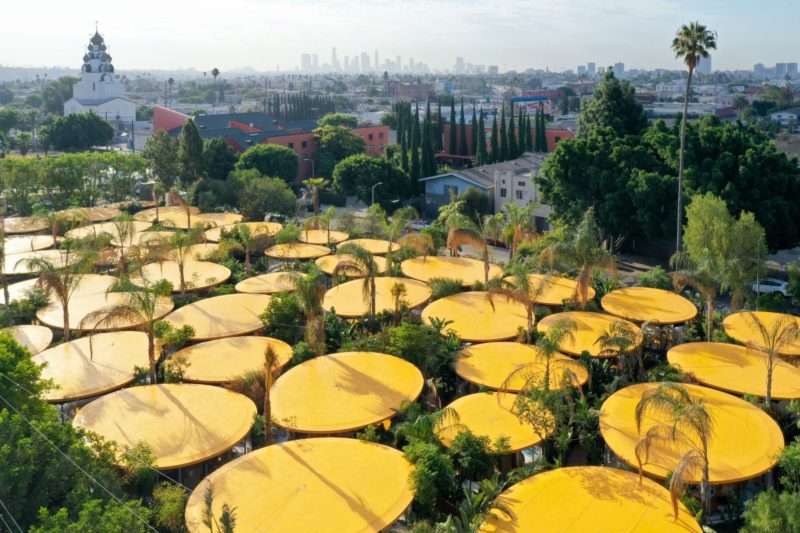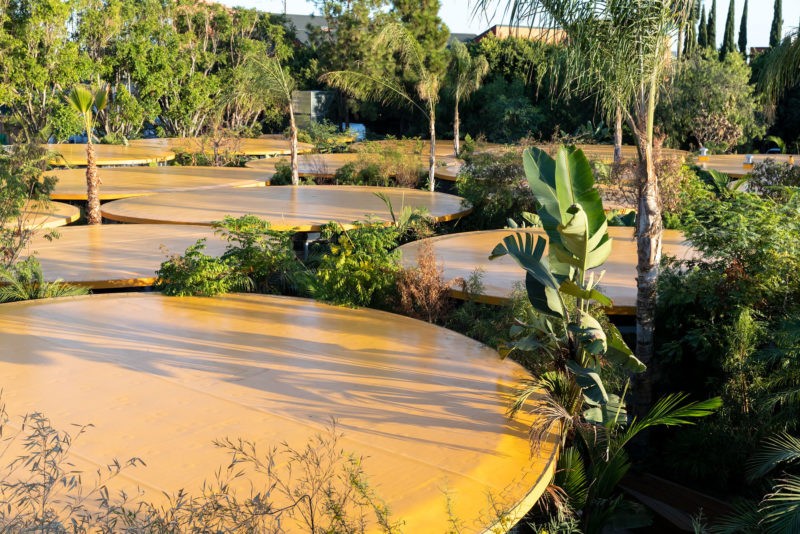 How it was made
Again, the 866-square-foot structure's skin is formed from ETFE – a sort of fluorine-based plastic that's transparent in some areas and opaque in others. When light hits the plastic, it creates colorful stained glass markings across the pale rendered flooring inside.
ETFE features high resistance to corrosion and remains very strong in various temperature ranges. The team, however, has slightly adapted the development so that the plastic attaches to the metal via threads to form it better suited to LA's hot climate. The psychedelic-hued pavilion looked like it came straight out of Alejandro Jodorowsky's Dune.
Conclusion
Selgas said, Every corner has to be different, and he explains why phones fail to capture the kaleidoscope of light and color and the texture ribbons layered with an ethylene tetrafluoroethylene (ETFE) membrane stretched over a steel frame.
We need to go back to nature — to see life with new eyes, again.
– José Selgas
The Serpentine Pavilion is among the most-visited architectural exhibitions worldwide. This great architectural fun provides outdoor rest on the way and a free and fun way to explore creations by some of the world's leading architects.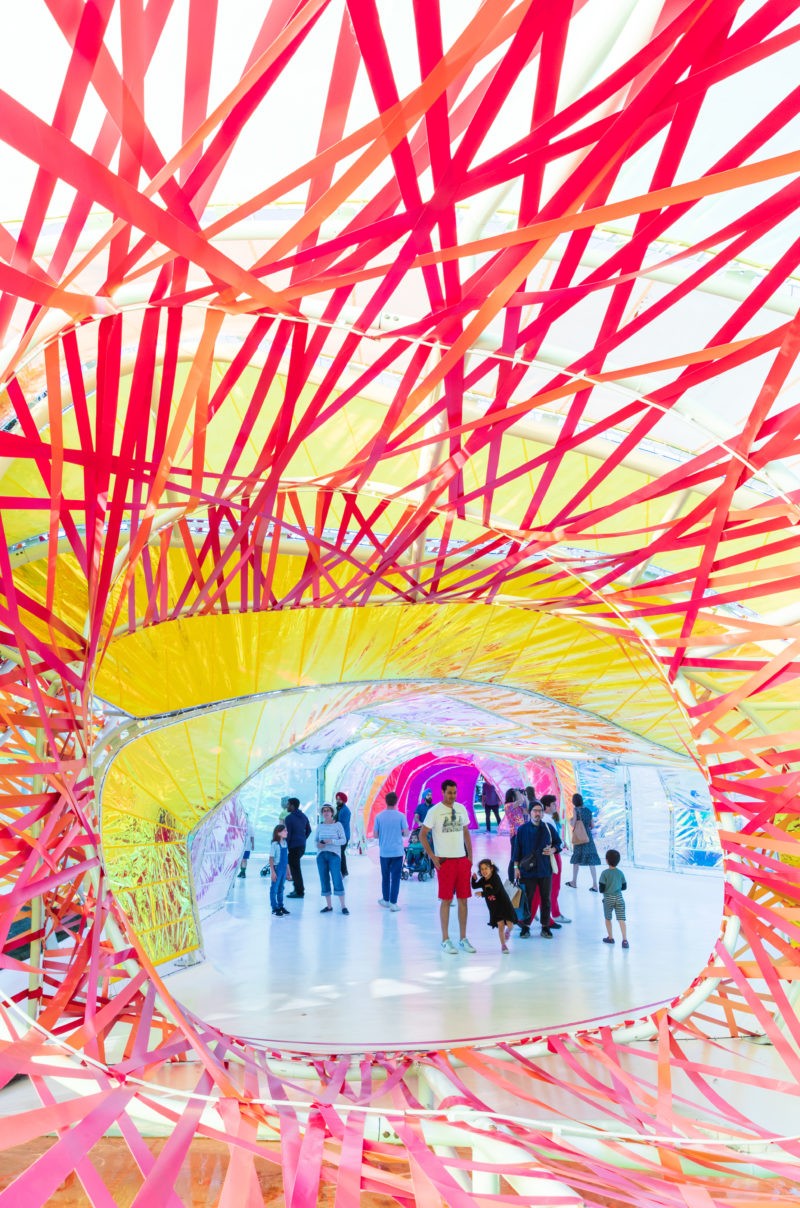 Other Serpentine Pavilions