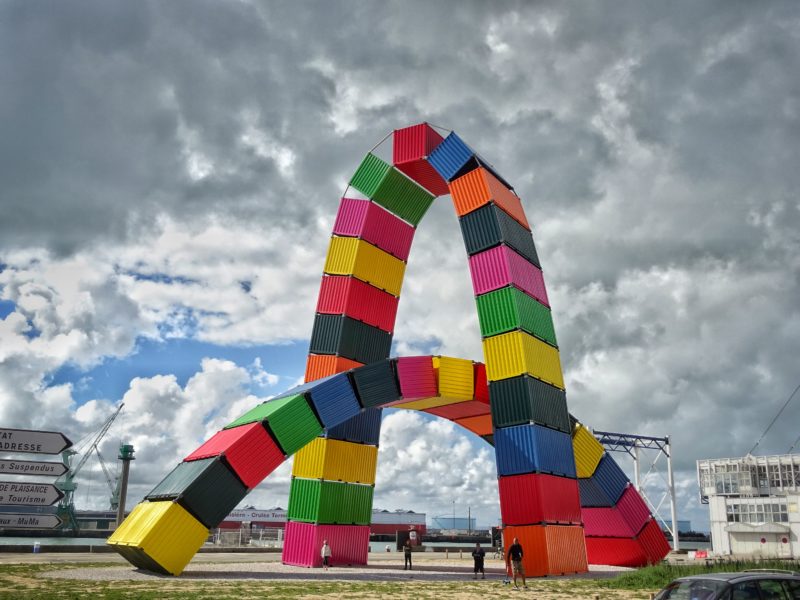 Le Havre – Catène de containers
The Catène de Containers is a sculpture created by Vincent Ganivet in 2017. To build the monument, Ganivet made two archways of containers to commemorate the 500th anniversary of the French city Le Havre.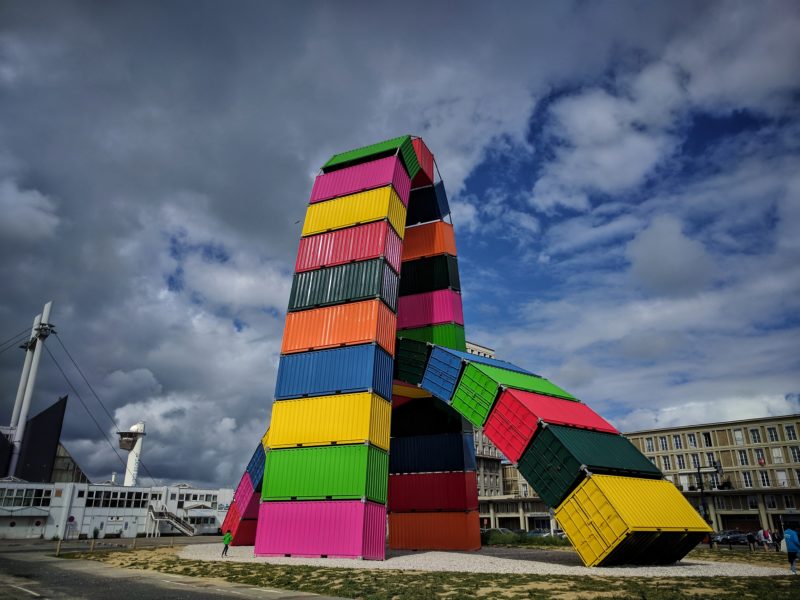 The containers, which were stacked up to 30-meters high, are easily distinguished by the various bright colors and are situated at the rue de Paris in the manufacturing port of Le Havre.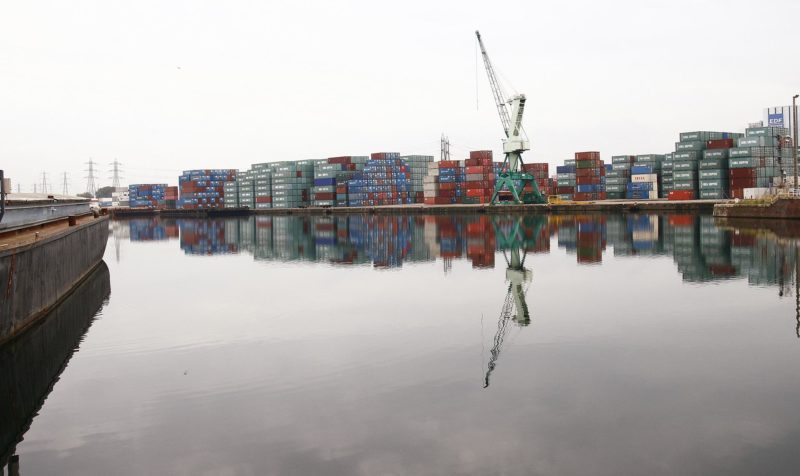 The stacks of containers were designed to look a lot like a LEGO set as the monument was created using containers. These containers were stacked together using a special engineering tactic, so no glue or any other adhesives were used in the assembly process.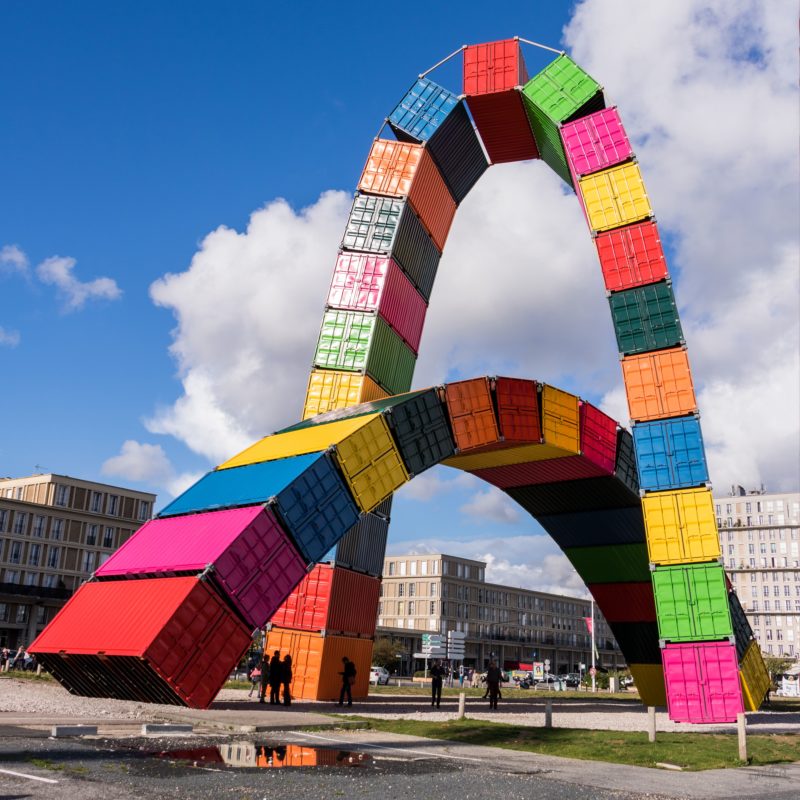 For this specific project, Ganivet raised his containers and sized them to scale to match the surrounding neighboring buildings.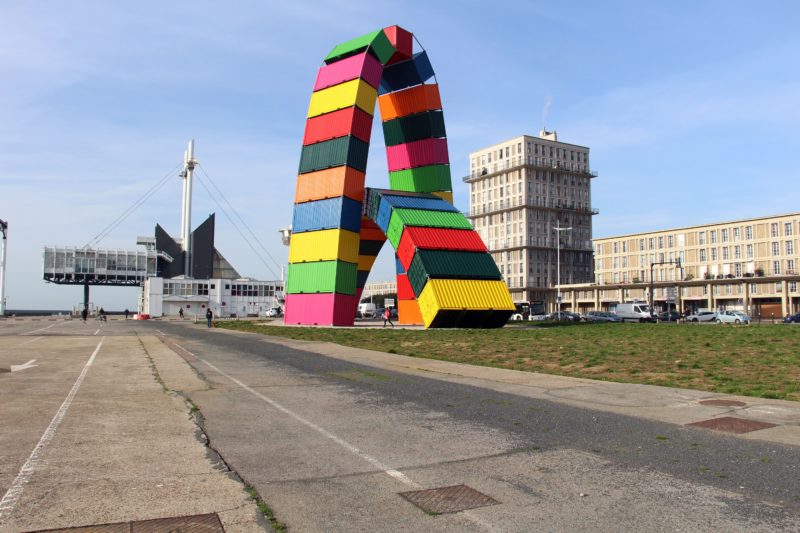 Construction
This massive construction site developed gradually to ensure that everyone involved was kept safe. To start the construction process, concrete slabs were poured on the ground to support the massive structure.
Catène de containers de Vincent Ganivet
Containers were then stacked in two distinct arches, beginning with the smallest one, which comprised 15 containers extending 40 meters long and 13 meters high.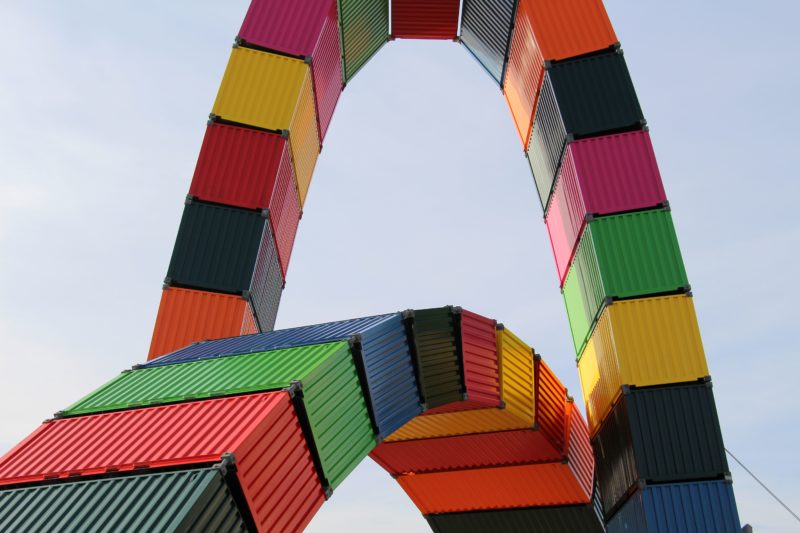 The second arch was then assembled with the engineers stacking containers 29 meters high; the equivalence of the height of one of the tallest buildings in the rue de Paris.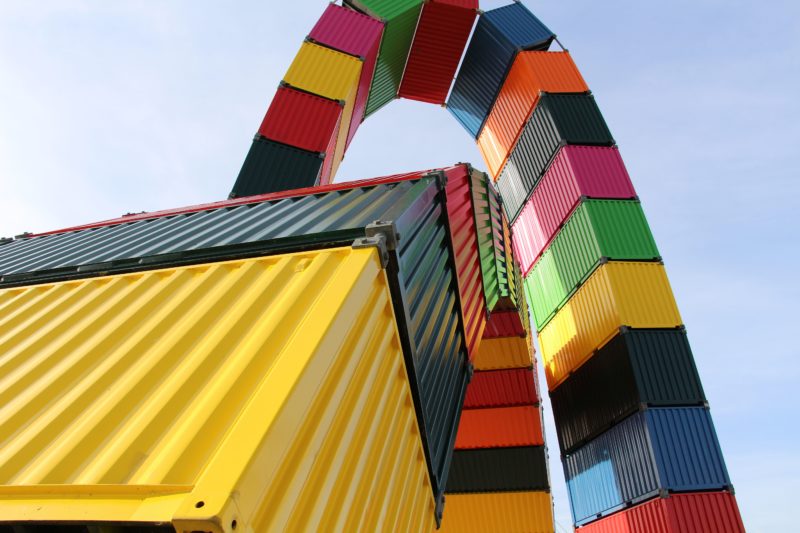 To ensure that the containers stayed in place, reinforcements were added between each container. These reinforcements are also what allowed the arch to be created. In total, Catène de Containers is estimated to weigh approximately 500 tonnes.
500 ans du Havre : time lapse du montage de "Catène de Containers", l'œuvre de Vincent Ganivet
Location
Address: Quai de Southampton, 76600 Le Havre, Seine-Maritime
Hours: 24h
About Vincent Ganivet
Throughout his career, Vincent Ganivet has been utilizing bricks and concrete blocks to create massive and often complex arches and structures that seem to disregard the laws of gravity. After graduating from Beaux-arts de Paris, the artist started working in construction and, later in his studio, experimented with cascading dominoes made from concrete blocks.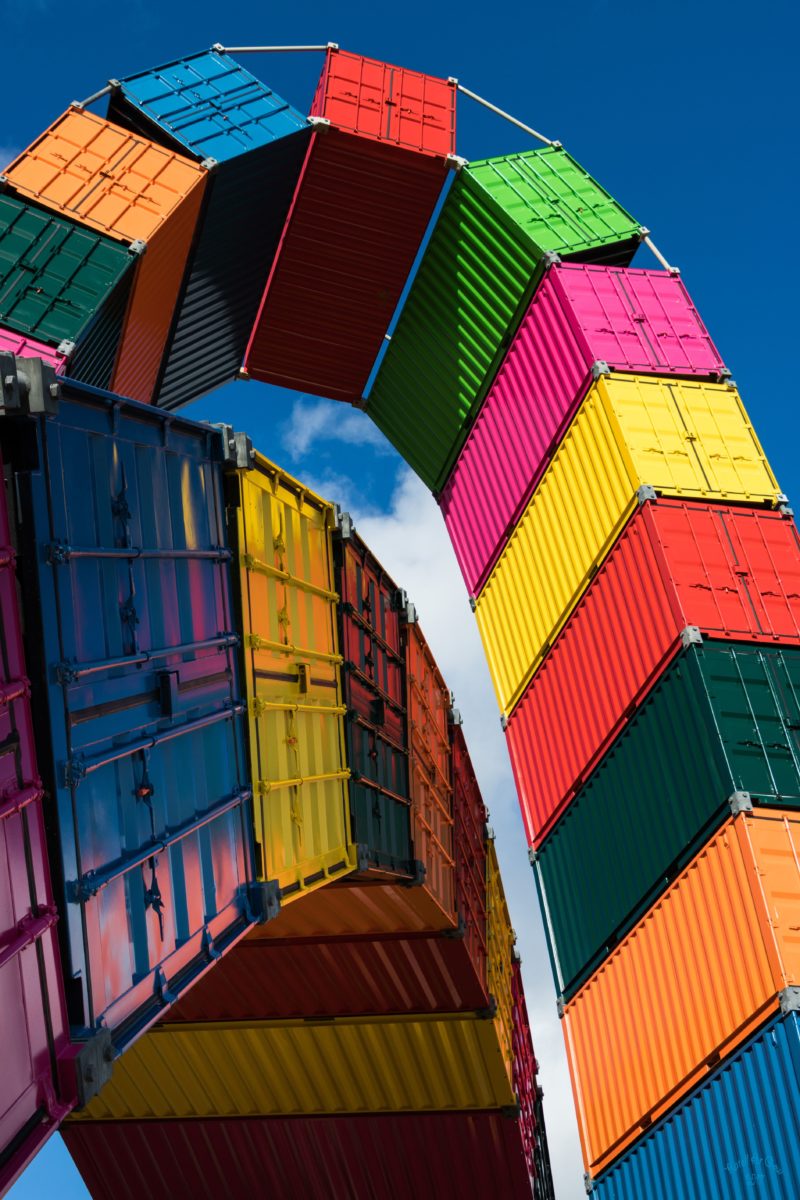 Ganivet uses a mathematical system to ensure that his creations remain stable, the same process that was utilized by the famous architect from Catalan, Antoni Gaudi. Trying the technique for the first time, it immediately worked and since then, he has repeatedly complicated the structures and increased their size.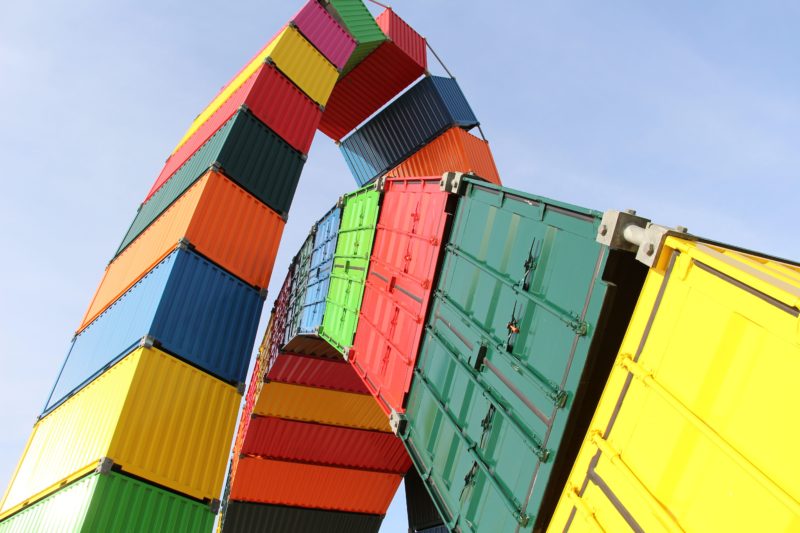 In particular, for this project, Ganivet utilized Gaudi's catenary arch technique1 that relies on a flexible hanging chain or cable that can support items of various sizes by depending solely on gravity. Ganivet is constantly looking for new ways to push the envelope, always making the next installation bigger and higher than the last.
Catène de containers de Vincent Ganivet (explication technique)
Ganivet's artistic approach calls on the deliberate use of inexpensive materials such as containers, concrete bricks, and wooden blocks to come up with his creations. As such, on most occasions, Ganivet has to assume three roles- artist, engineer, and mathematician.
Ganivet is primarily interested in the process of implementing and constructing, comparing his works to a giant puzzle. Each sculpture undergoes rigorous testing at his studio through carpentry, drawing and testing smaller models. According to him, this portion makes up the bulk of his work.
He summarizes his practice2 as follows:
I don't invent anything. I apply.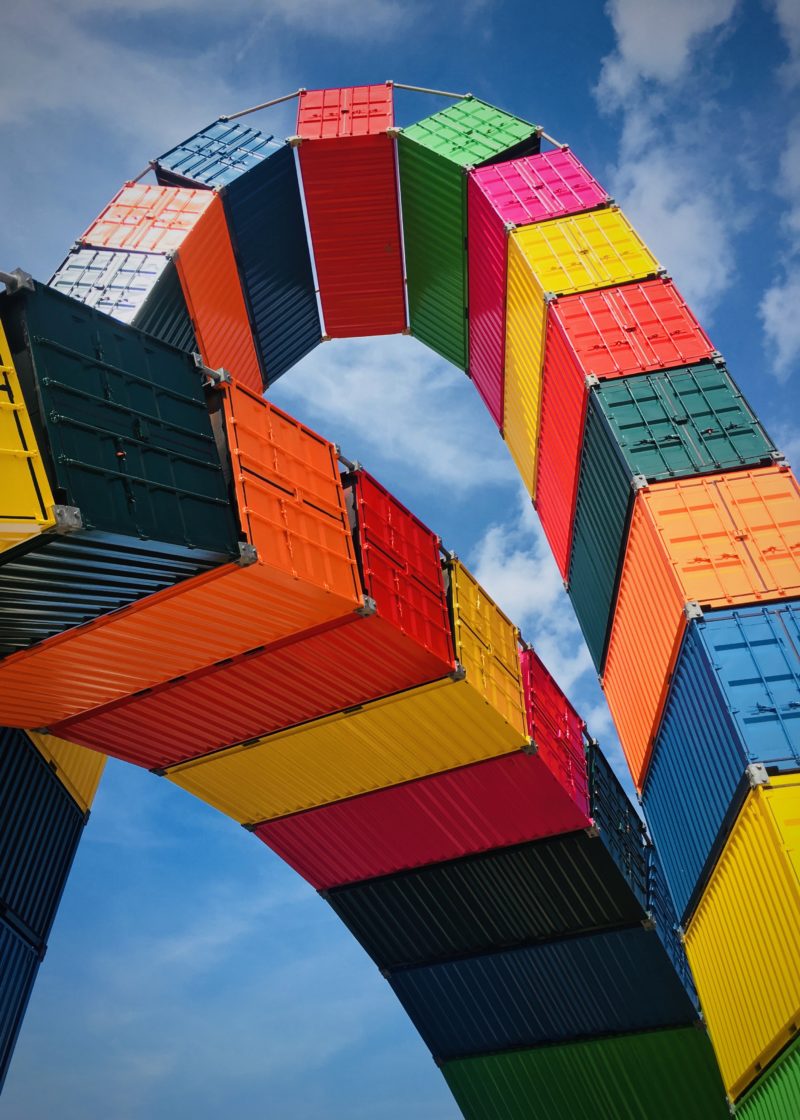 He has built a knack for testing and taking his blocks and sculptures to hazardous and almost dangerous limits. So much so that in 2011, one of his sculptures at Karlsruhe Kunsthalle collapsed mid-exhibition3.
Born in Suresnes, France, in 1976, Ganivet continues to create masterpieces that defy gravity with simple materials at his studio in Île Saint-Denis, France.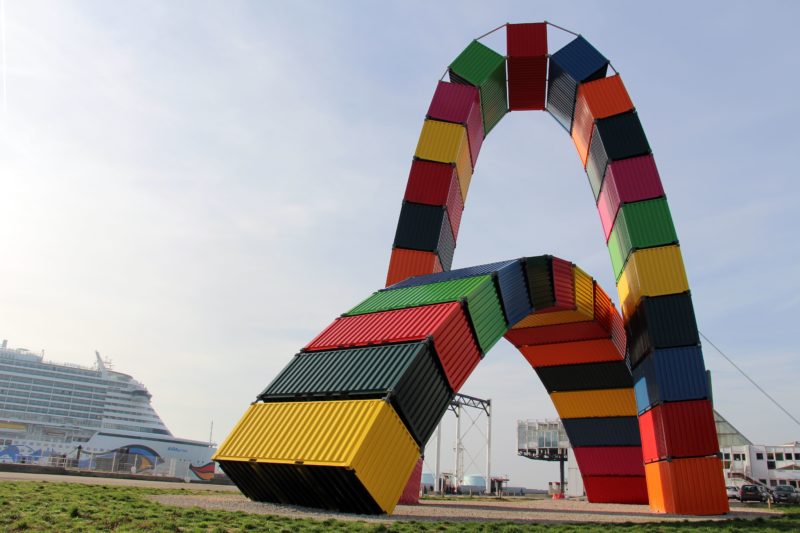 Over the years, his monumental freestanding archways have been exhibited in several regions and institutions worldwide, including in Staatliche Kunsthalle Karlsruhe, Palais de Tokyo, MAMAC Nice, the Lambert Avignon Collection, and more.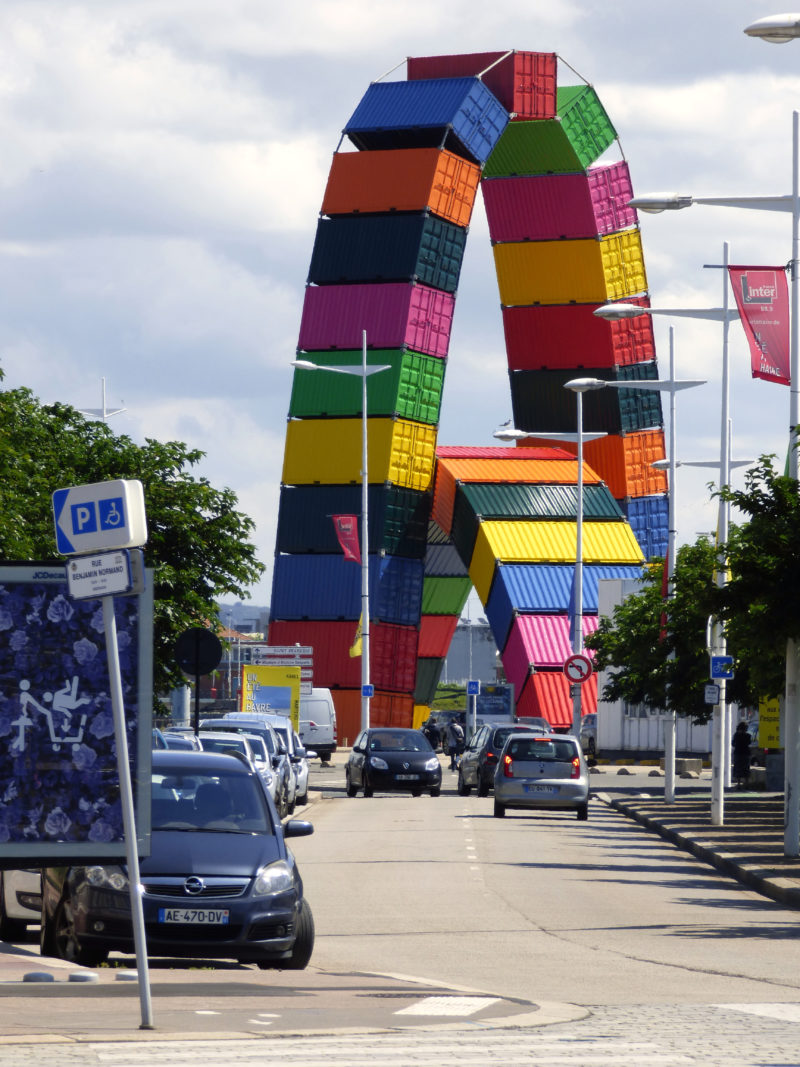 Footnotes
https://mathstat.slu.edu/escher/index.php/The_Geometry_of_Antoni_Gaudi#Catenary_Arches_and_Catenoids
https://officiel-galeries-musees.fr/les-arches-de-vincent-ganivet-portrait-de-lartiste-en-magicien-de-la-sculpture/