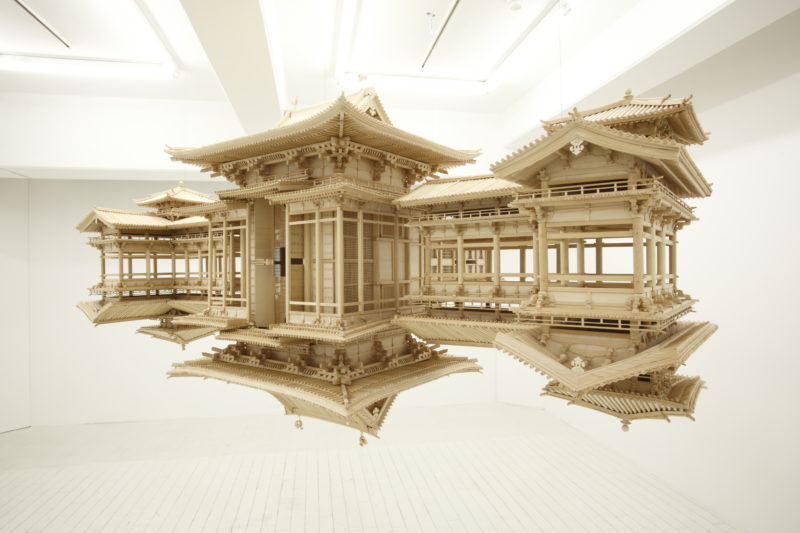 Introduction
Japanese artist Takahiro Iwasaki's sculpture the Reflection Model (Perfect Bliss) is a sophisticated miniature recreation of Phoenix Hall, which is part of Japan's Byodo-in Temple complex1.
Embodying many elements of tradition and modernity, the piece imitates the reflection of the traditional mirror pond as a physical object, suspended from the ceiling, performing to the audience as a three-dimensional mirrored image hovering magically in the air.
Reflection Model (Perfect Bliss)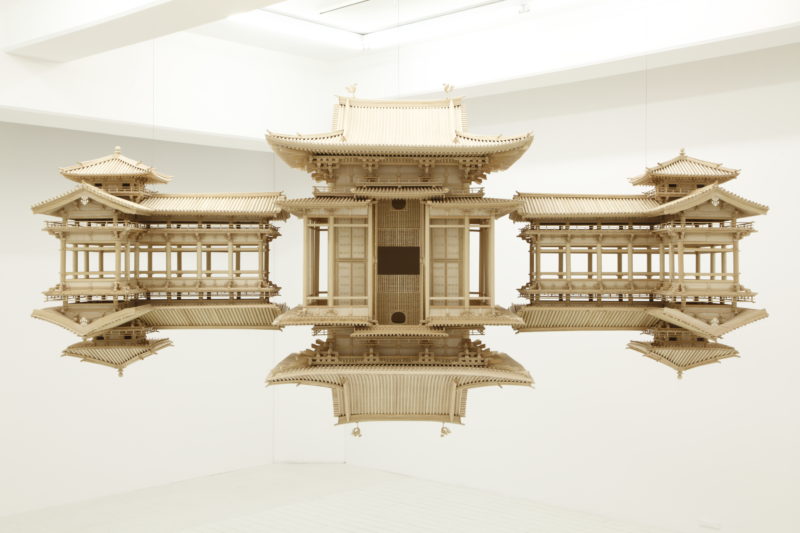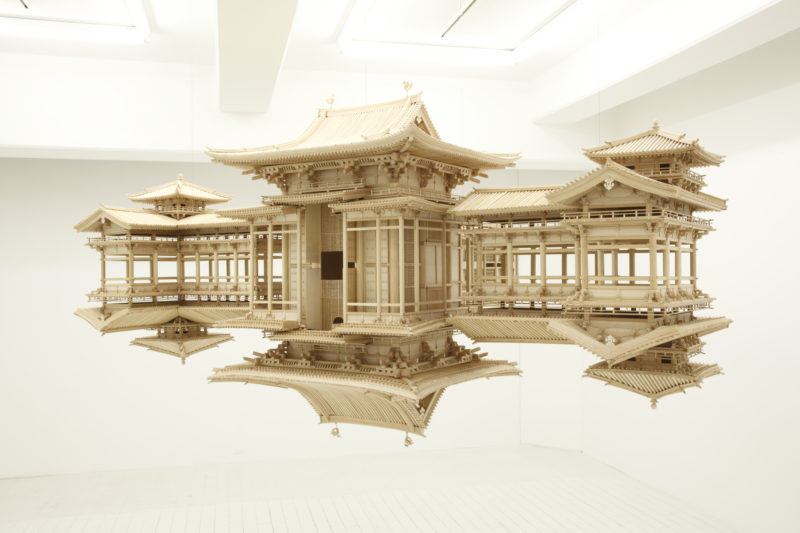 The meaning of the work
The juxtapositions within this piece are appropriate in considering Iwasaki's artwork's relationship to Orientalism2 and Japanese modernity3. This work reflects upon how architecture has been influential in the development of conceptions of Japanese national identity, along with the opposed concept of Westernization in Japanese culture.
Iwasaki's use of 'construction' is both corresponding and fundamental, inferring the function of architecture in forming social values and perceptions of collective identity.
The miniatures are fashioned with inverted imagery, bringing the sculpture to life through the illusion of water and reflection. Iwasaki's work involves a combination of realism and dreamlike ingenuity to create a feeling of awe as the weightlessness of the floating building can bring to mind sentiments of exposure and delicacy with a contrasting sense of sustenance and strength.
Reflection Model (Omnipresence/Gold)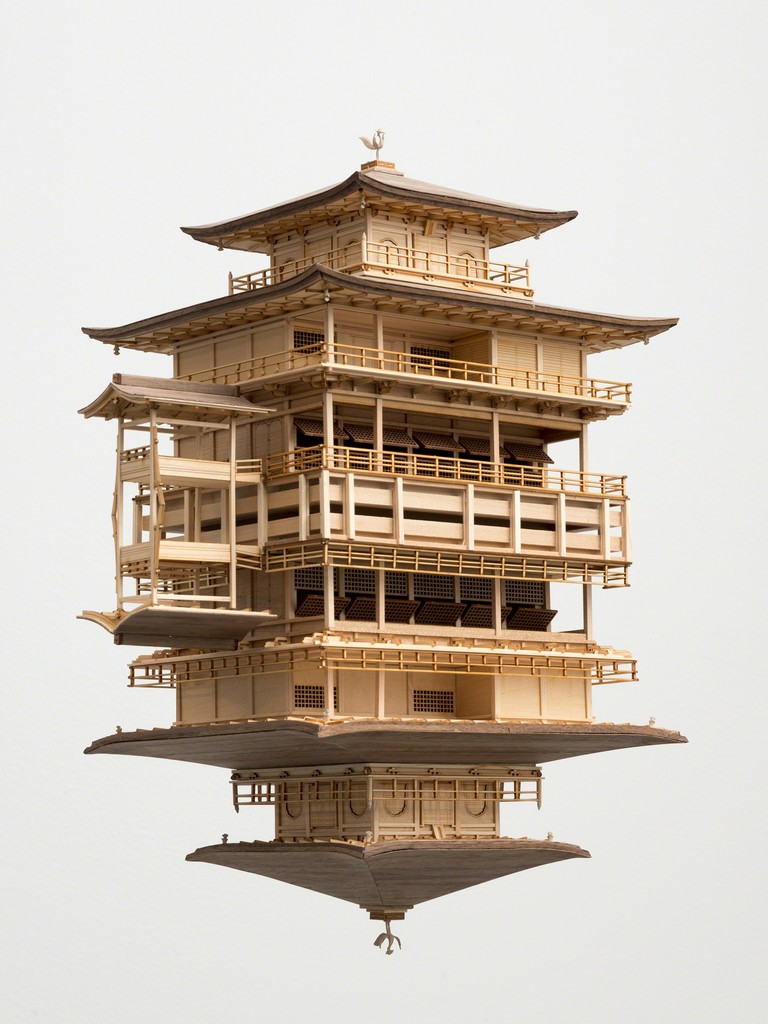 Conclusion
As you stand to peer at the piece's eye level or sit below the flying building looking up as it seemingly grows before your eyes, you are immersed in Japan's cultural identity that includes reverence for the past and tradition while simultaneously embracing modernity and futurism.
The beauty and the intertextual meaning is paramount. It demonstrates the ways in which national identity is not static but a progression of complex and continuing negotiations between fluctuating domestic and international circumstances.
Reflection Model (Itsukushima)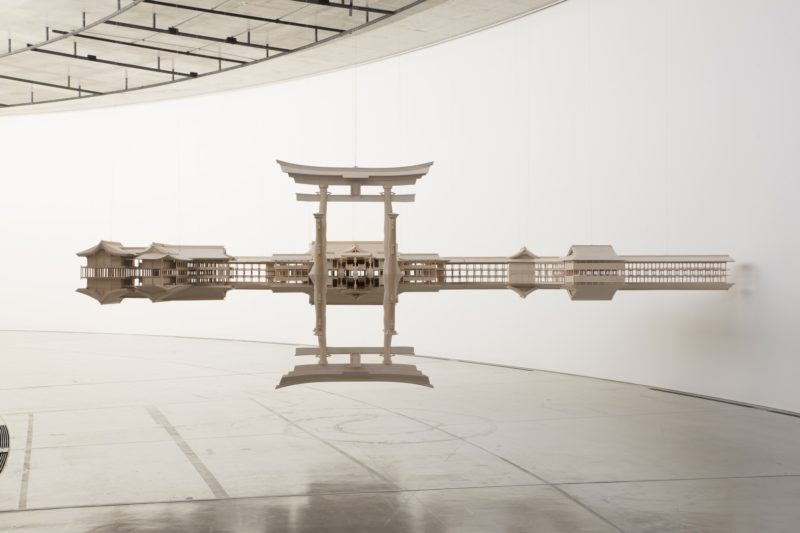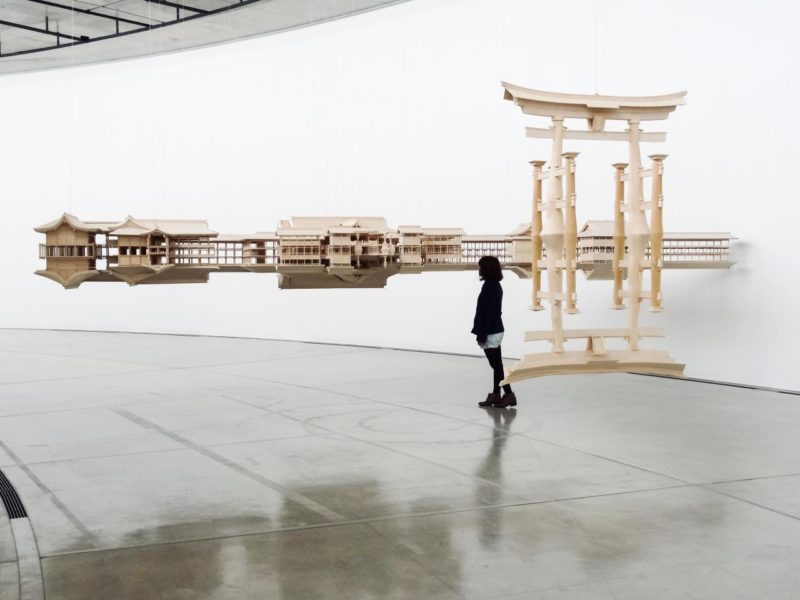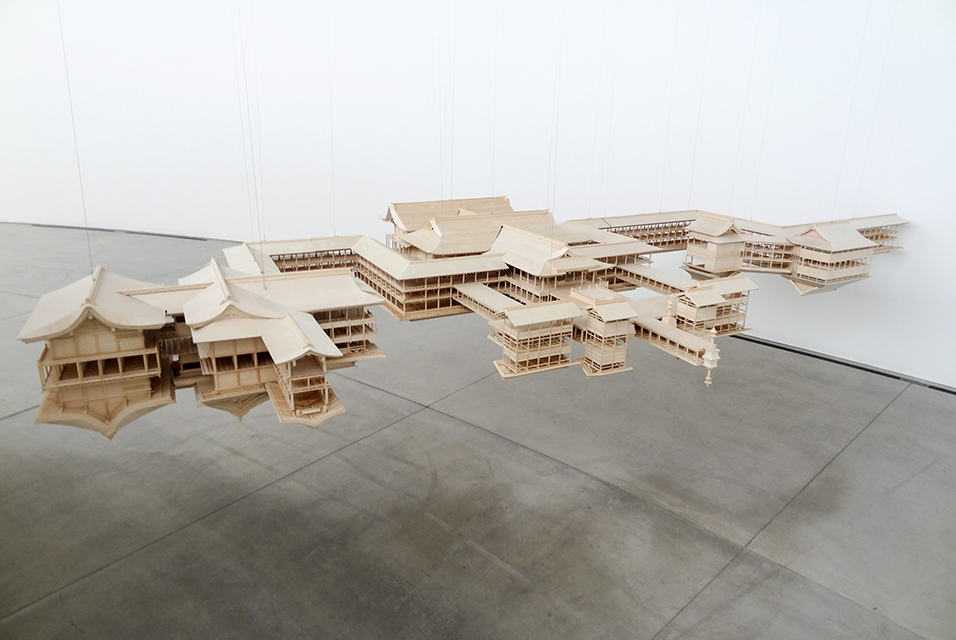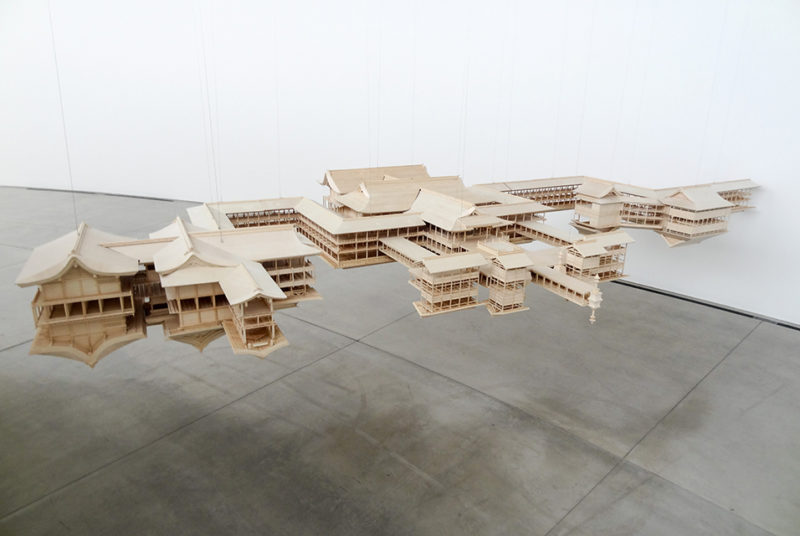 Footnotes