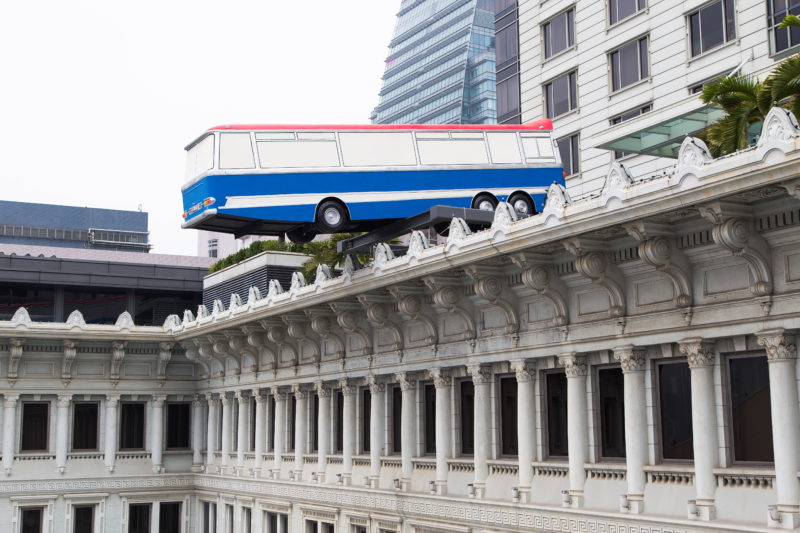 Richard Wilson's coach artwork in Hong Kong
The sculptural installation by Richard Wilson titled Hang On A Minute Lads, I've Got a Great Idea showcases a full-sized replica of a old-fashioned twin-axel Harrington Legionnaire1 coach that looks as if it is teetering precariously on the edge threatening to fall off The Peninsula's seventh-floor.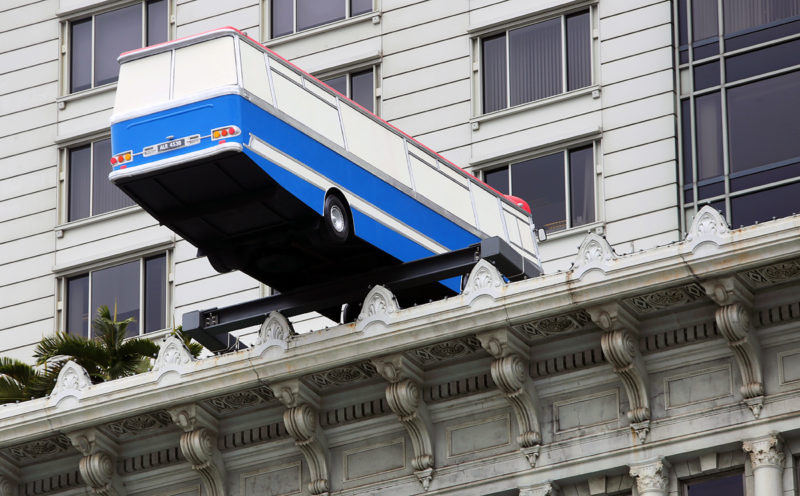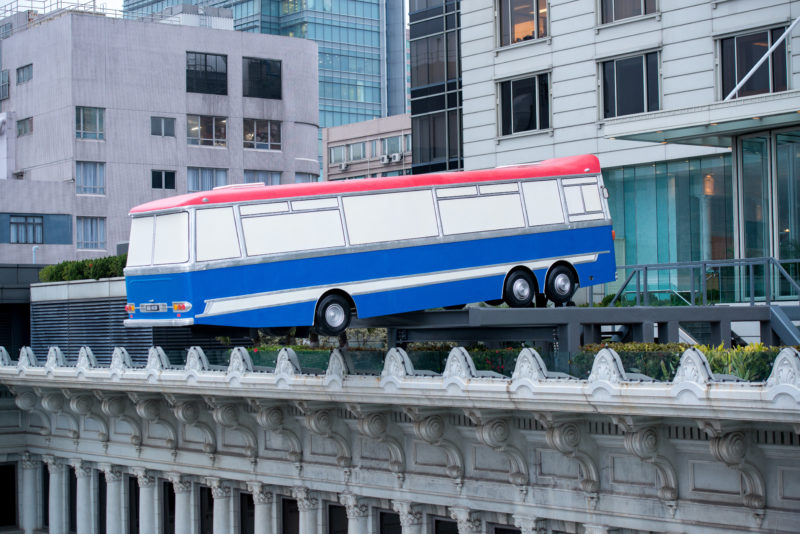 How did it work?
The sculpture was inspired by classic 1969 British heist movie 'The Italian Job'2. The dynamic sculpture weighs six tons at its core and uses hydraulic equipment that makes the coach rock by up to 12 degrees at irregular periods, making it seem that the coach could very well plunge off the ledge to the ground at any moment.
The installation draws onlookers' attention to the hotel's distinctive architecture, serving to highlight and accent the building in different and unanticipated ways.
Video: The Italian Job – Cliffhanger Scene
THE ITALIAN JOB "Get a Bloomin' Move On" (AKA "The Self Preservation Society"
How did viewers react?
Seeing the piece causes onlookers in Hong Kong a surge of adrenaline- and rightfully so, seeing such a large vehicle perched "insecurely" (no fear, it is secure) and seemingly unsteadily should bring everyone a hint of that natural fight or flight reaction. Once the shock associated with the spectacle subsides, you can embrace the creativity, the unique building designer, and the contrast between the coach and the hotel in what is undoubtedly awe.
Video: Richard Wilson's installation in Hong Kong
Richard Wilson's Great Idea | | LoveArtPHK
About Richard Wilson
Richard Wilson, born in 1953, is one of Britain's most renowned sculptors. He is celebrated internationally for his interventions in architectural space, which draw heavily for their inspiration from the worlds of engineering and construction.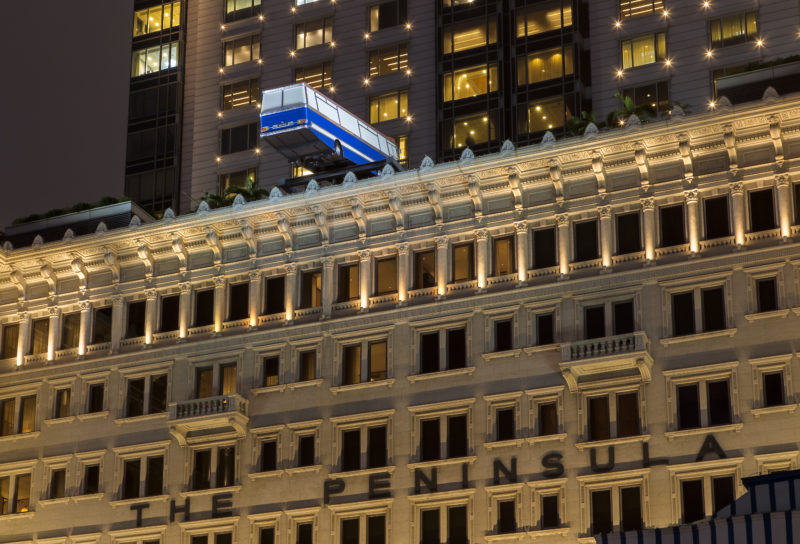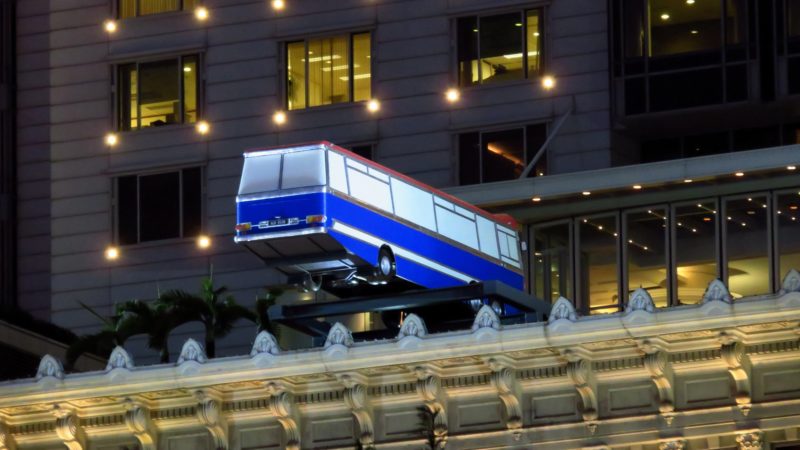 More by Richard Wilson
Footnotes