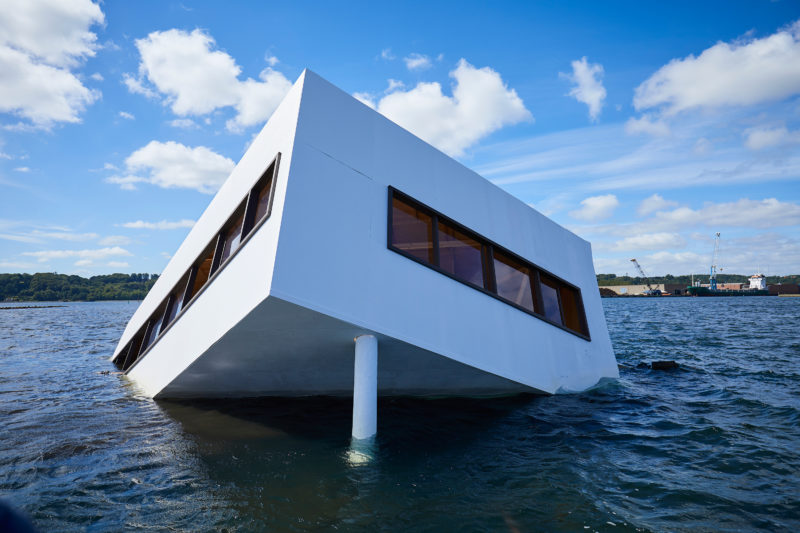 Introduction
Globally, flooding seems to be growing more intense each year. At any given moment, you will always come across people who are forced to relocate because of flooding. That's just the way modern life is.
According to scientists, humans have invaded the paths that water has always flown along. As this happens, coupled with the growing problem of global warming, it's clear that more flooding will take place. Asmund Havsteen-Mikkelsen captures this phenomenon through his artwork known as Flooded Modernity.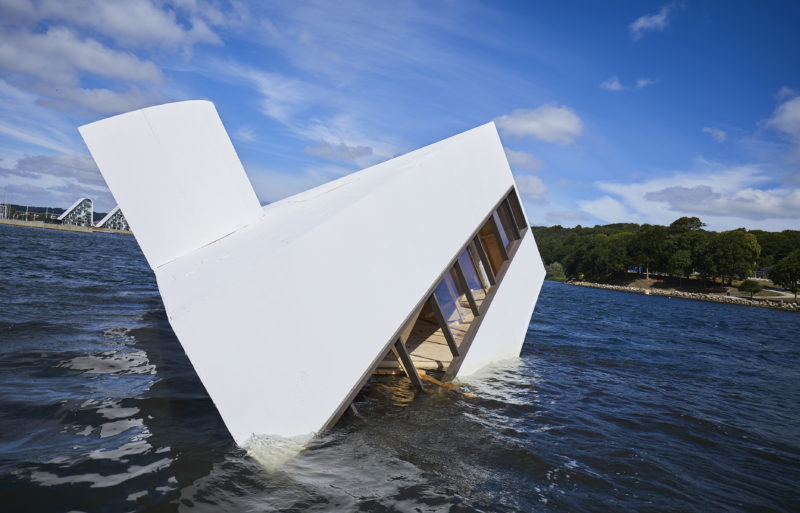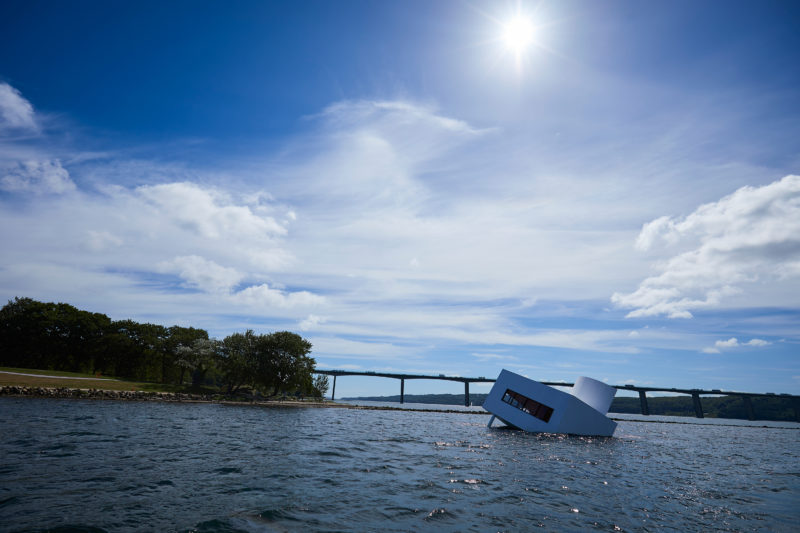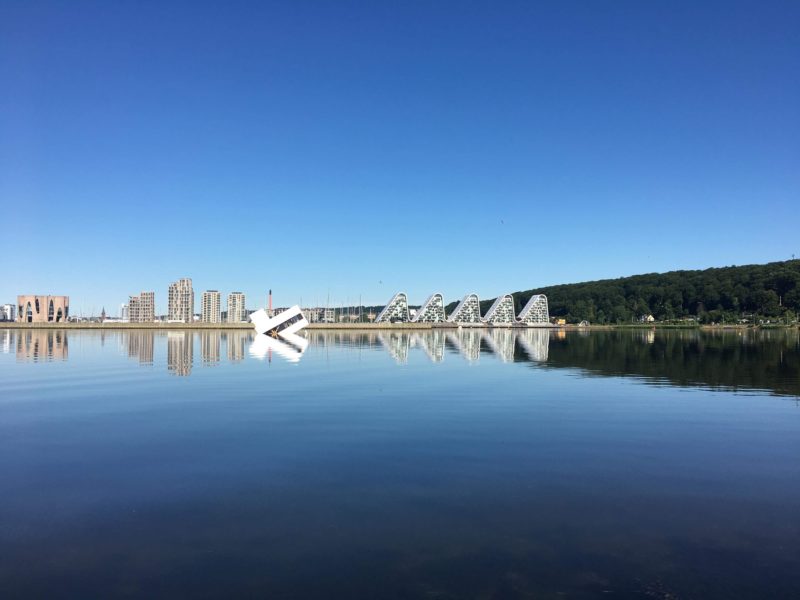 Flooded Modernity
Flooded Modernity is a combination of modern life (represented through the classic villa) and nature. It represents what's happening in different parts of the world where man's creations seem to be at loggerheads with nature. In this case, a Swiss-French architect – Asmund Havsteen-Mikkelsen – has created a perfect representation of all that. A villa appears to have collapsed and be on the verge of sinking. More interestingly, it is akin to what you might expect to see in the North Pole, where icebergs jut out from the ocean everywhere you look.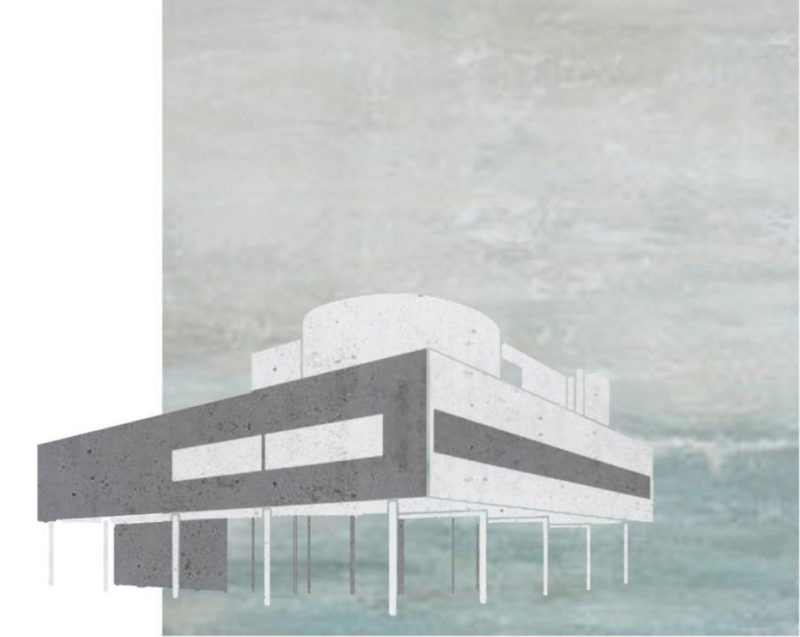 The meaning
Vejle Museum, a Danish establishment, has offered space to the architect to display his work. According to the architect, however, the picture offers more than a representation of the modern climate and developments. It also touches on everything that's happening around the world politically. He calls Flooded Modernity a symbol that stands for modernity and enlightenment. It also shows the audience the incredible power of mankind's mind in leading a progressive life critically.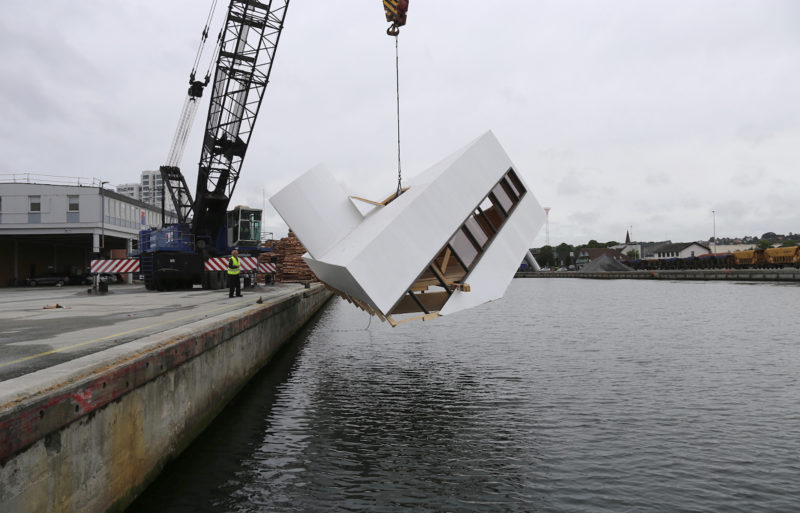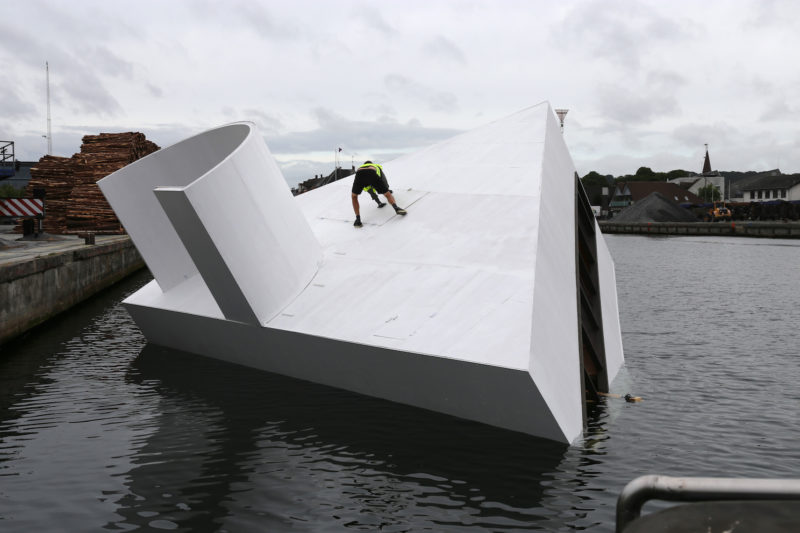 Analysis
Ideally, Flooded Modernity is Mikkelsen's way of using metaphor critically and creatively. He calls his work the 'sinking sculpture.' More impressively, Mikkelsen demonstrates his amazing ability to talk about the fakeness of the news that the entire world seems ever so keen to consume. After all, his work is not real. His creation is a mock-up of a piece of art that has been in existence for decades. You might see its resemblance to the 1929 Villa Savoye by Le Corbusier. The piece 'mocks' that classical piece of yore creatively and artistically.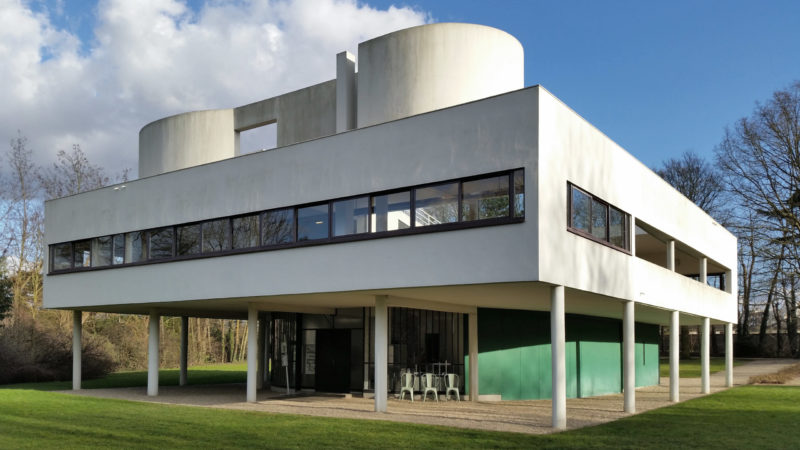 Conclusion
Mikkelsen shows his incredible ingenuity. Through Flooded Modernity, he has weaved his artistic touch masterfully. He has offered an artistic commentary into many of the issues that affect the world today. The piece delves into politics, news coverage, human architecture, modernity, and nature. What happens when humans focus more on developing while ignoring all that's happening around us? Mikkelsen wants you to focus on that every time you look at the Flooded Modernity.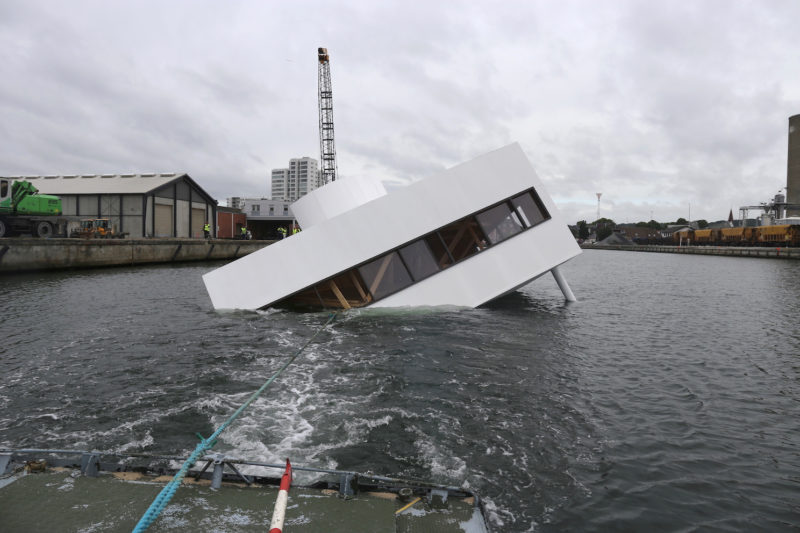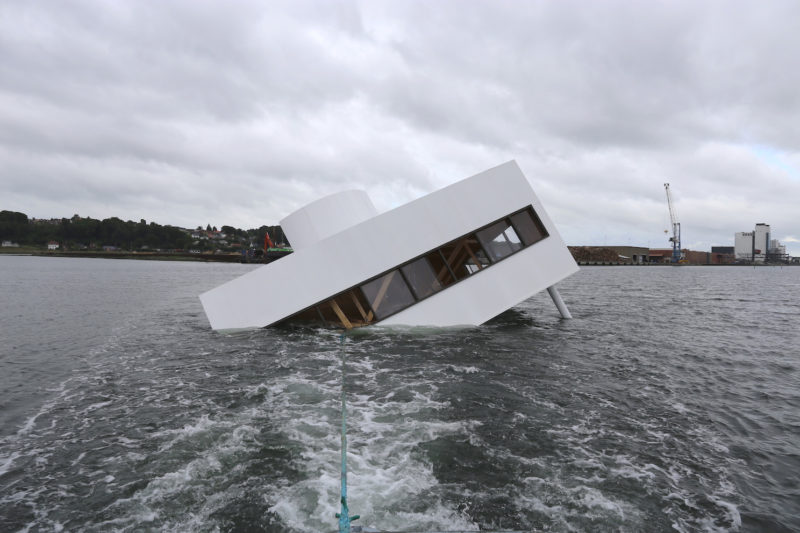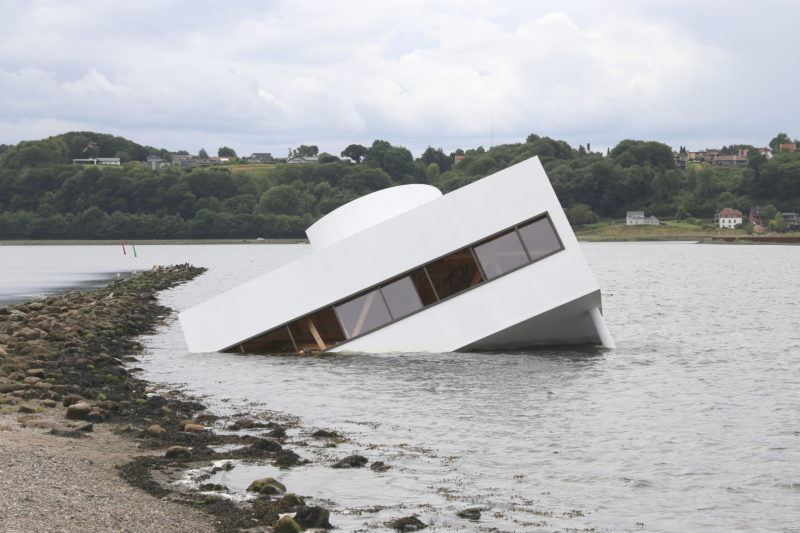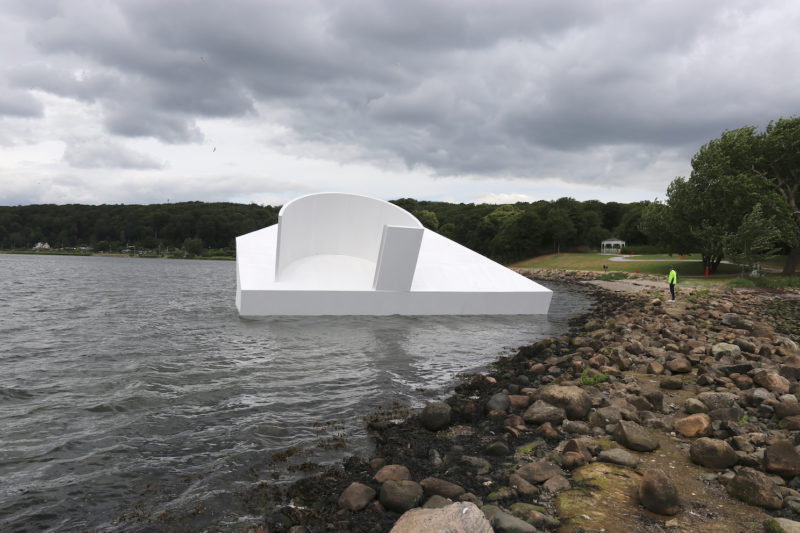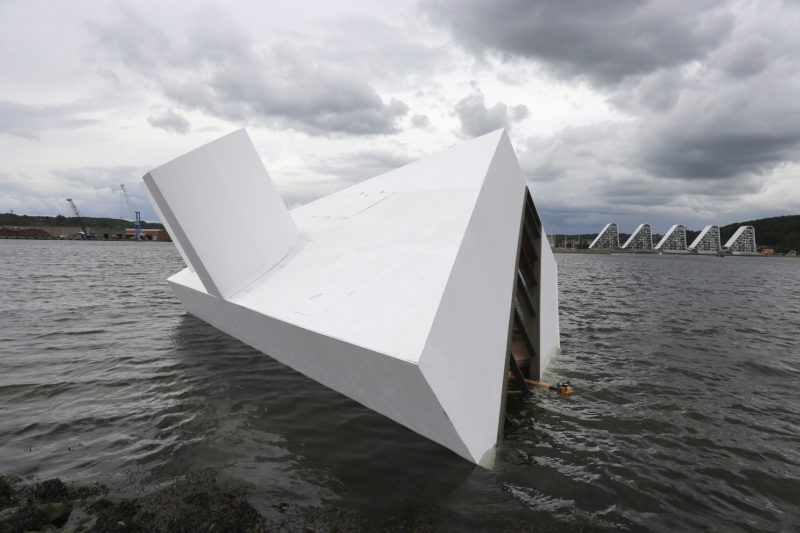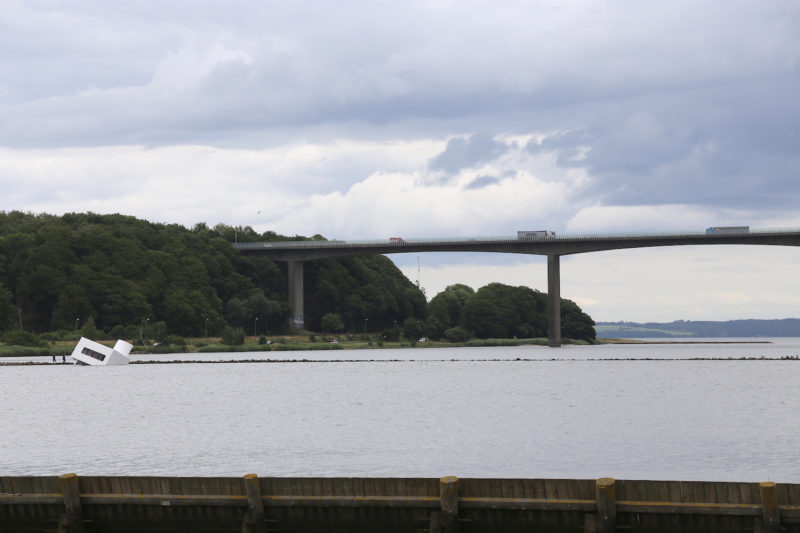 More Modernist architecture