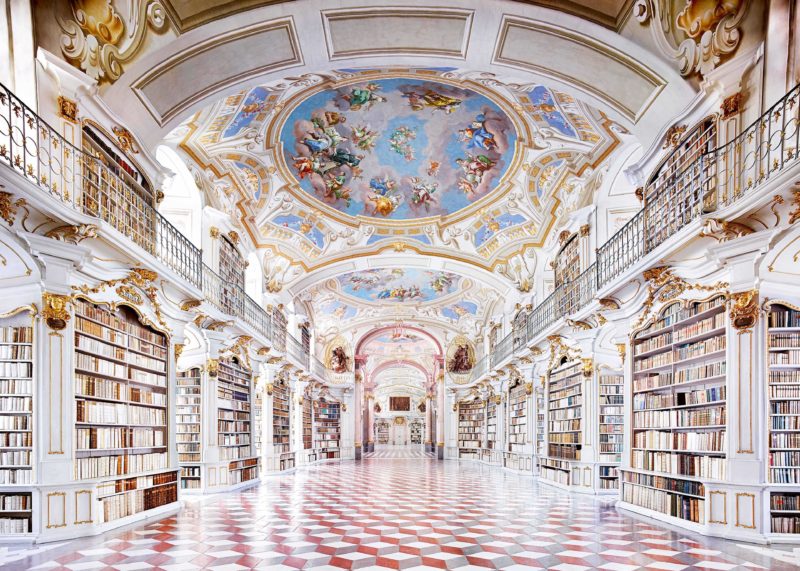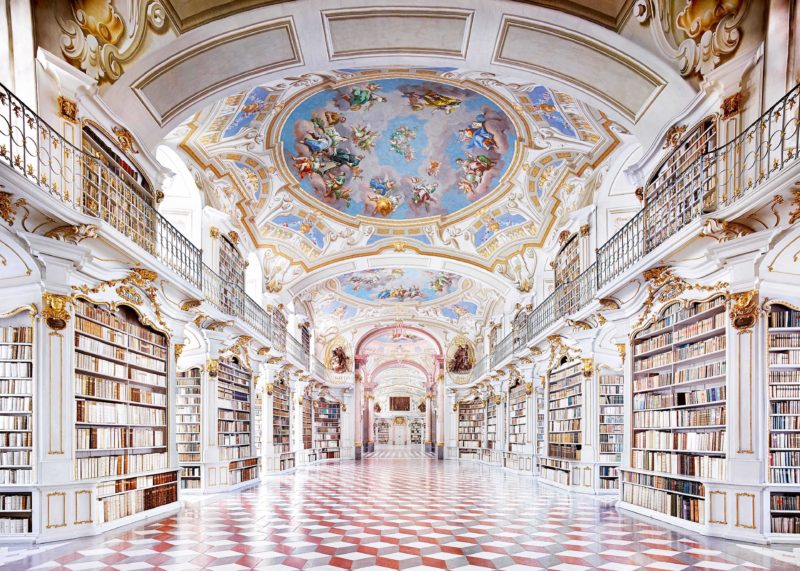 Introduction
Nobody ever thinks of standing in the library aisles to take photographs, apart from Candida Höfer of course. She not only does a great job of bringing out the beautiful aspects of the spaces between books she takes but also captures the intensity of the reading mood. With no effort to stage any of the locations she pictures, Höfer targets locations that have no form of human disturbance. This emptiness allows viewers to see the spaces for their color. The loud silence that is imagined by virtue of an absence of human interference offers the objects in the room an opportunity to project their voices.
Libraries
Libraries is a volume of pictures that is rather sumptuous; viewers are treated to pictures taken in the British Library located in London, the Whitney Museum of New York, the Escorial of Spain, and Pierpoint Library of New York among many others.
What is this project about?
In her work, the artist conducts an exercise to redefine the library space. While definitions encompass what is contained therein and what happens, Höfer understands that the subject is rather complex and diverse. The focus in her photographs is in the interior spaces. Only once or twice has she had an interest in exterior views. Actually, when taken from the outside, such pictures are intended to capture how the library looks as opposed to how it blends with buildings around it.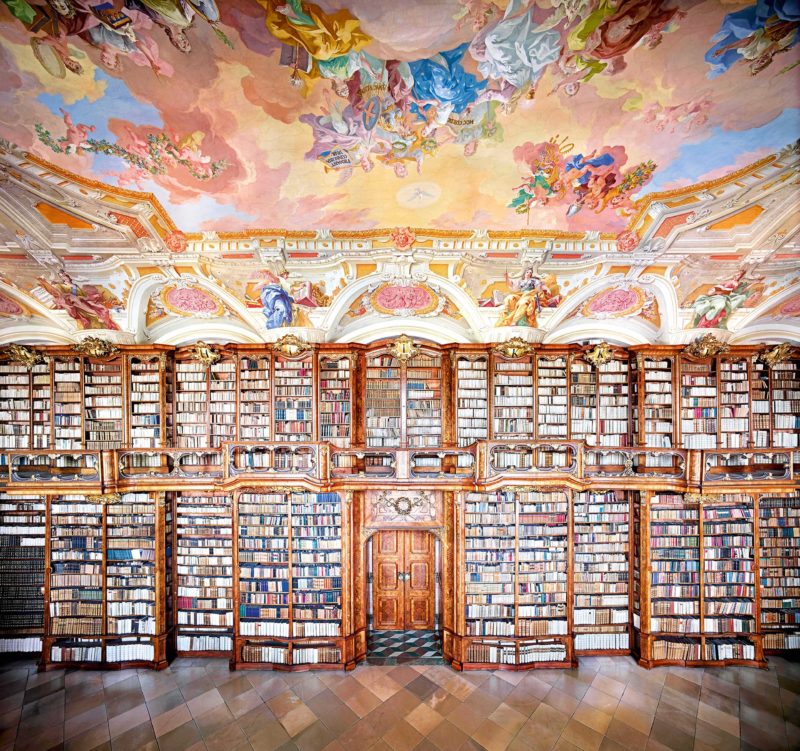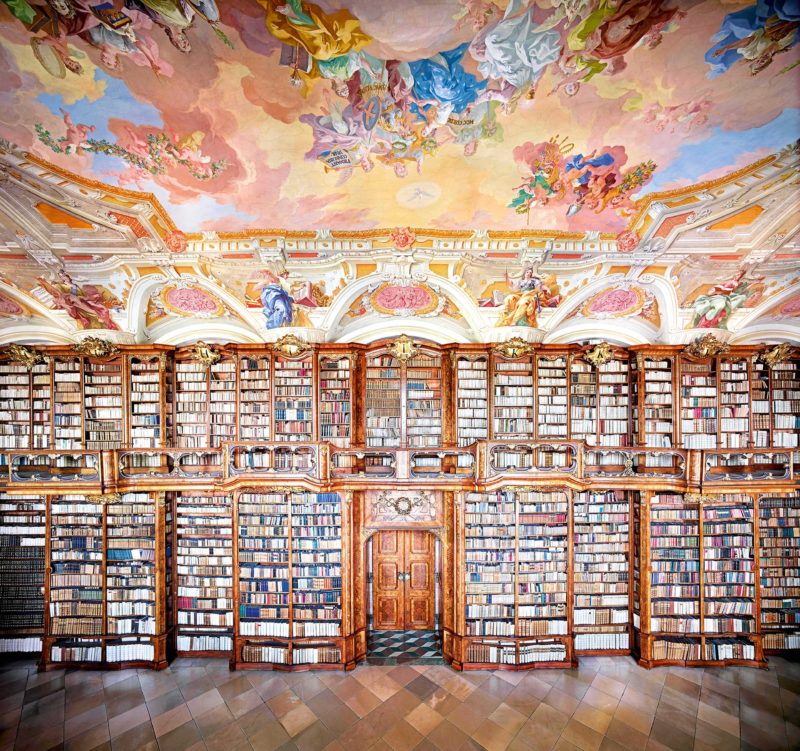 Video: Candida Höfer about camera preferences & technique
Analysis
Libraries is predominantly a show of the inner core of library structures in different parts of the world. Visitors can expect to come across pictures of reading areas, halls, index cards, shelves with books, and computer terminals. Sometimes the only evidence that someone or people have been using the library is book-lined corridors, messy reading cubicles, and empty shelves; these too have been included in the album. From a distance, it appears as though the books are abstract art pieces on the walls. Only when a picture has been taken within close range can the photographer and viewer bear witness of the torn and well-maintained among them.
Conclusion
Quite deliberately, Höfer takes her photographs, intending to explore social architecture. Does a building have emotions? The buildings in Höfer's pictures can be seen to intimidate, oppress, seduce, and even adopt a sense of hospitability or not. How viewers interpret the surfaces of the various building is a factor of how their cultural beliefs tie in with present life forms.
Library photos
1990s
2000s
2010s
Exhibition photos