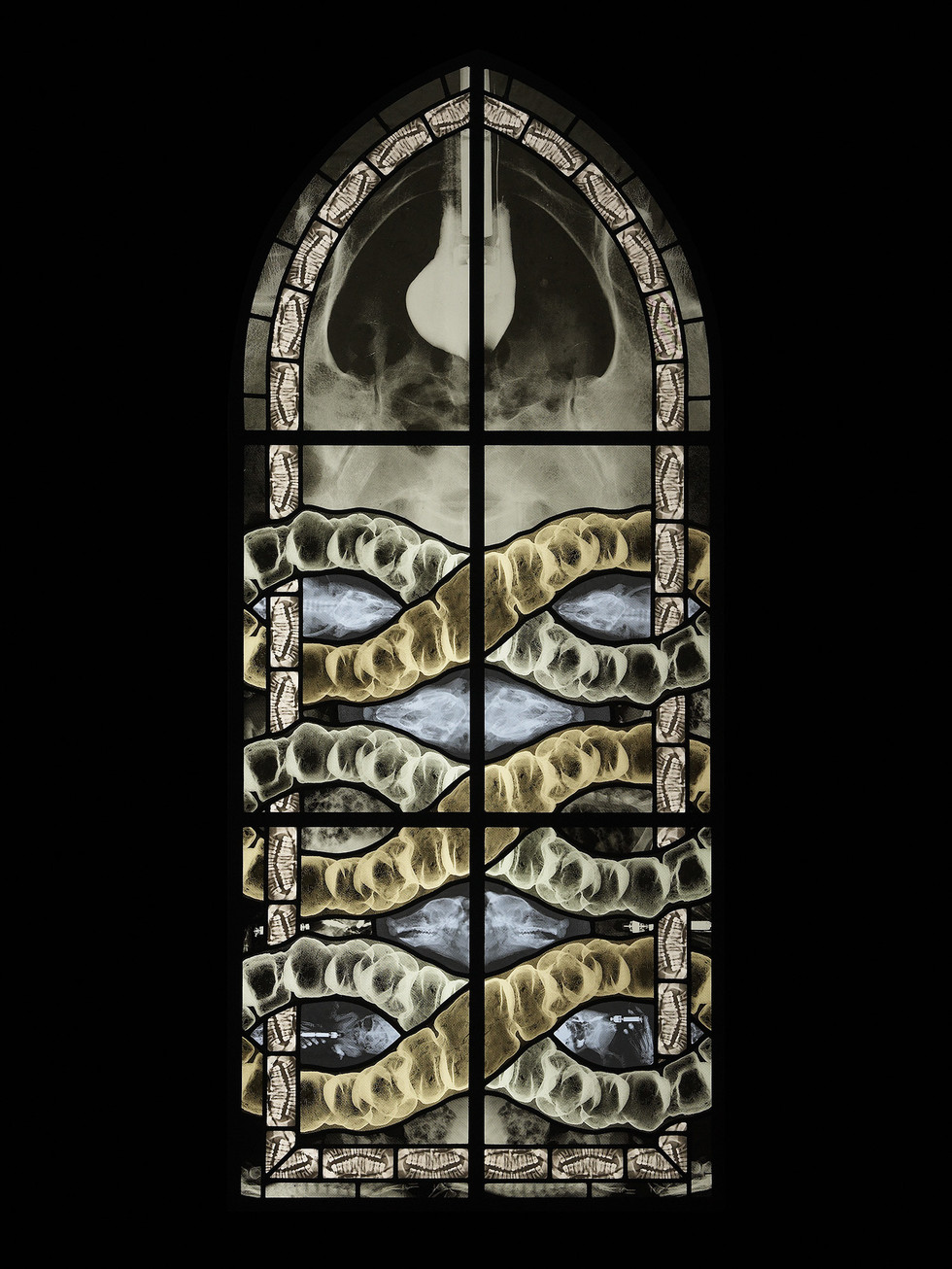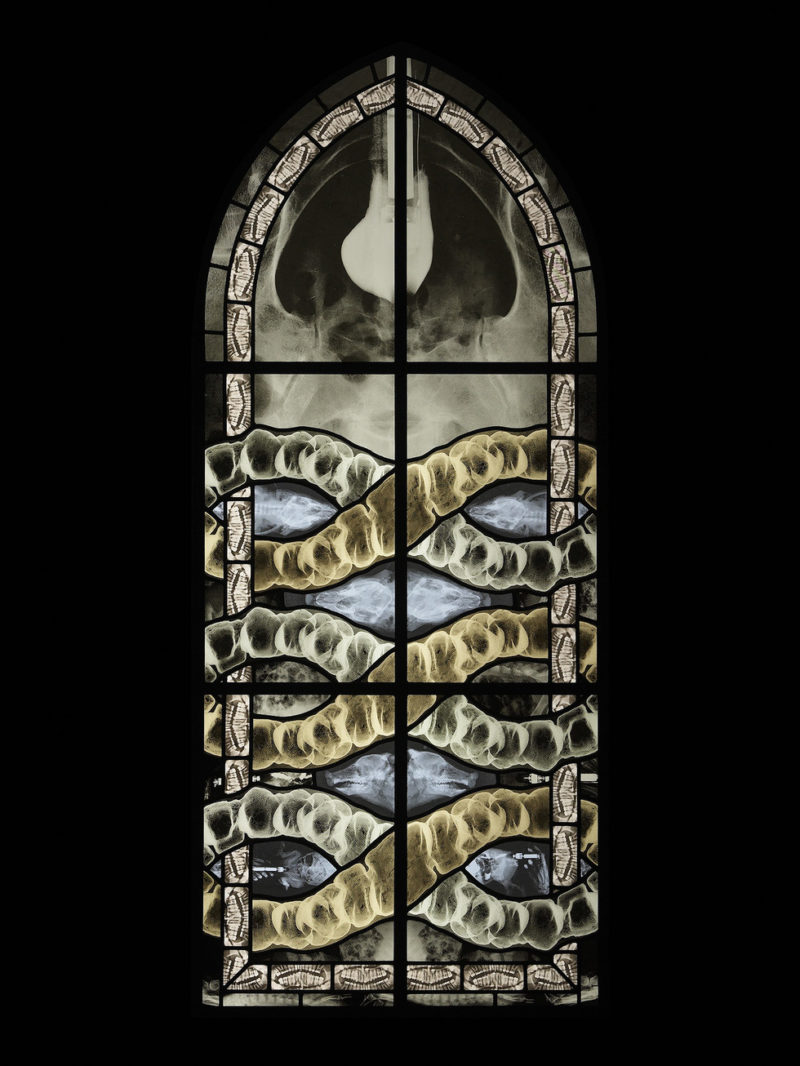 Wim Delvoye – Stained glass
Belgian artist Wim Delvoye has always had a proclivity for employing the shock factor in his works. Known and designated as a confrontational and revolutionary artist, his works celebrate the paradox.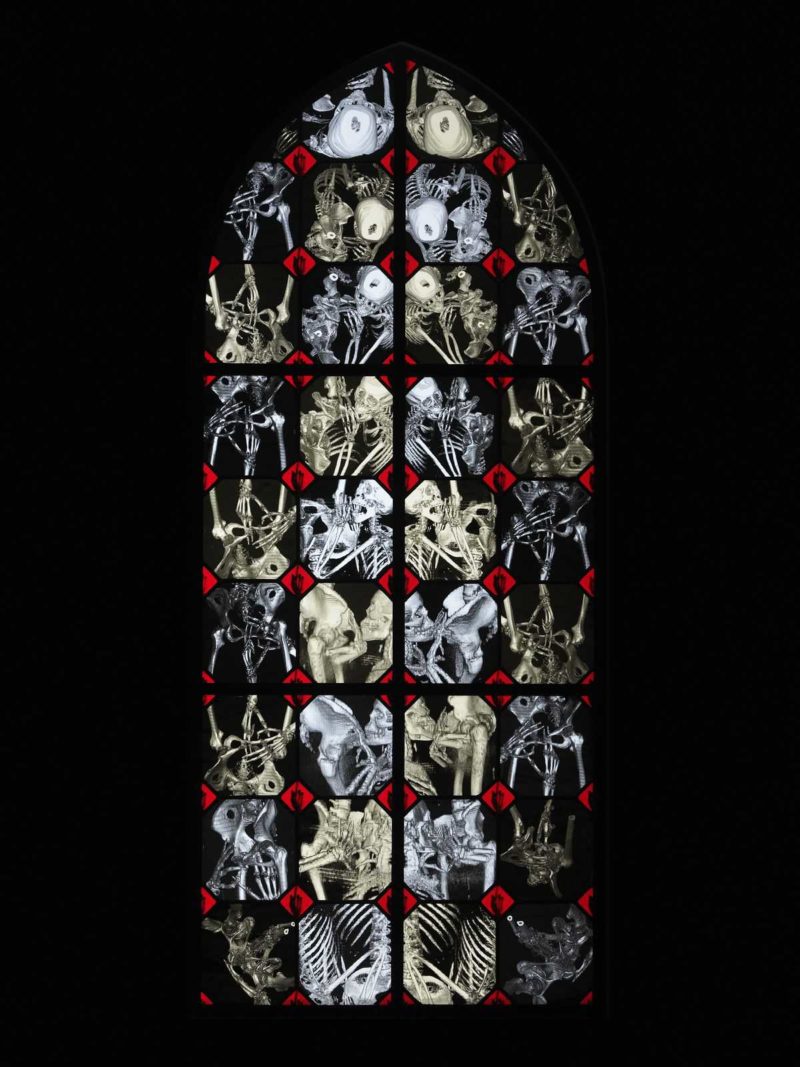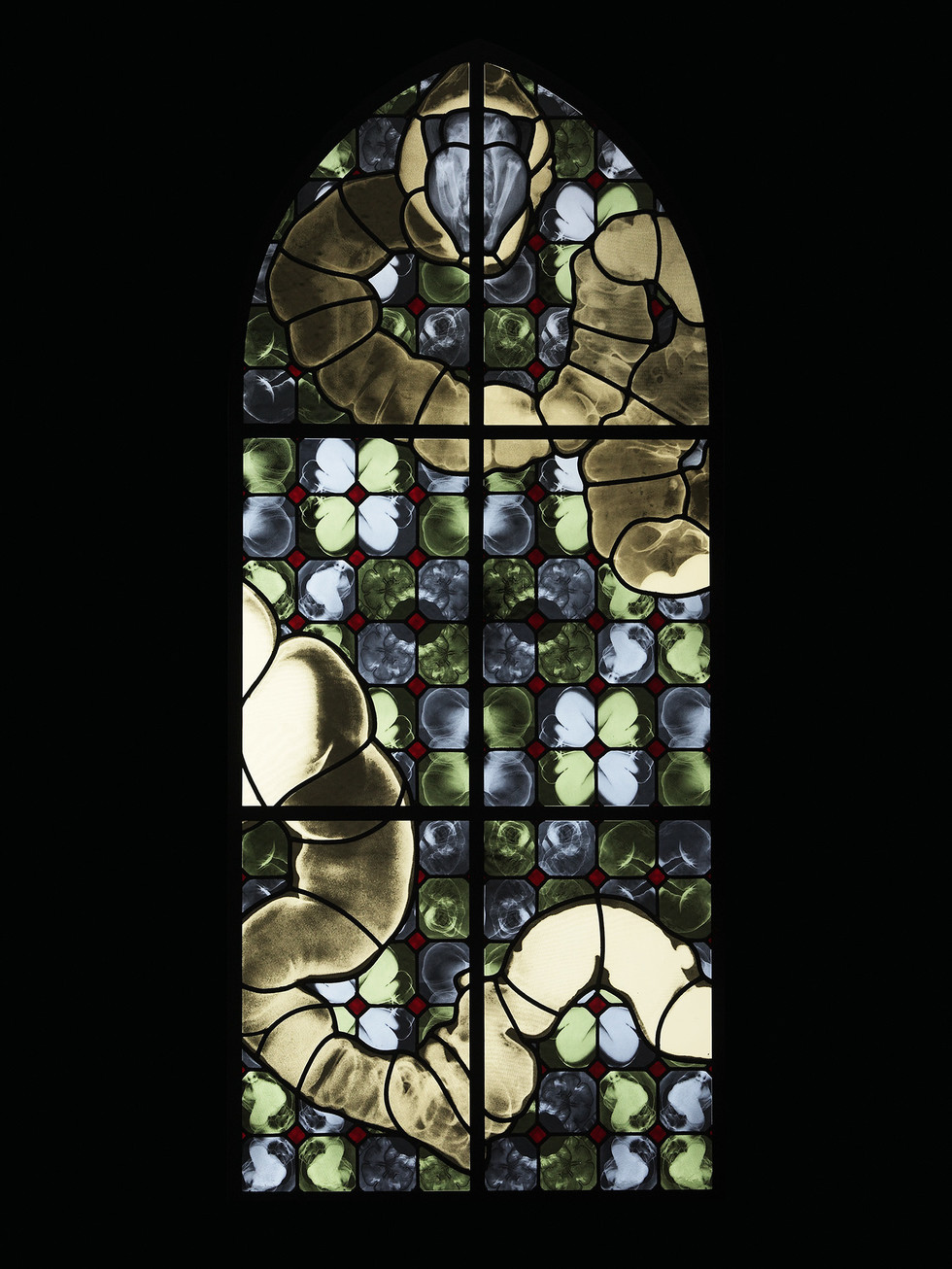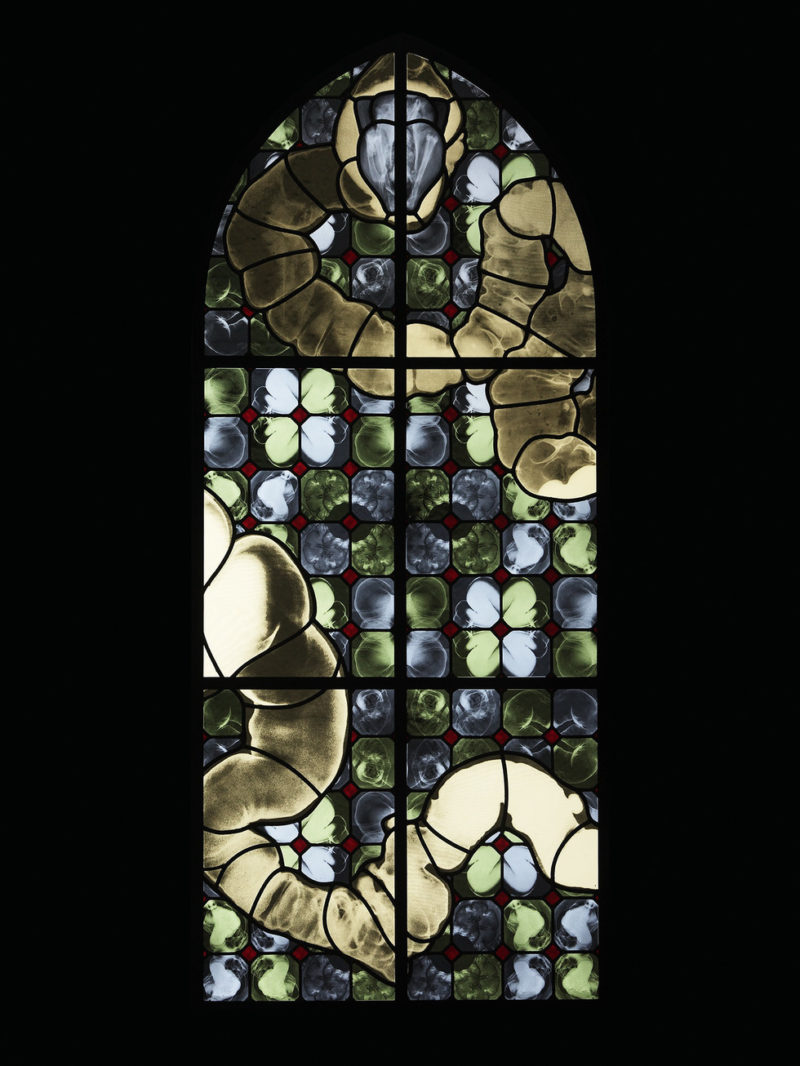 The artist builds on the Belgian surrealist tradition of combining superficially unrelated components and engaging assorted provoking abstract themes by referencing various styles and movements, including Baroque, Gothic and Rococo conventions.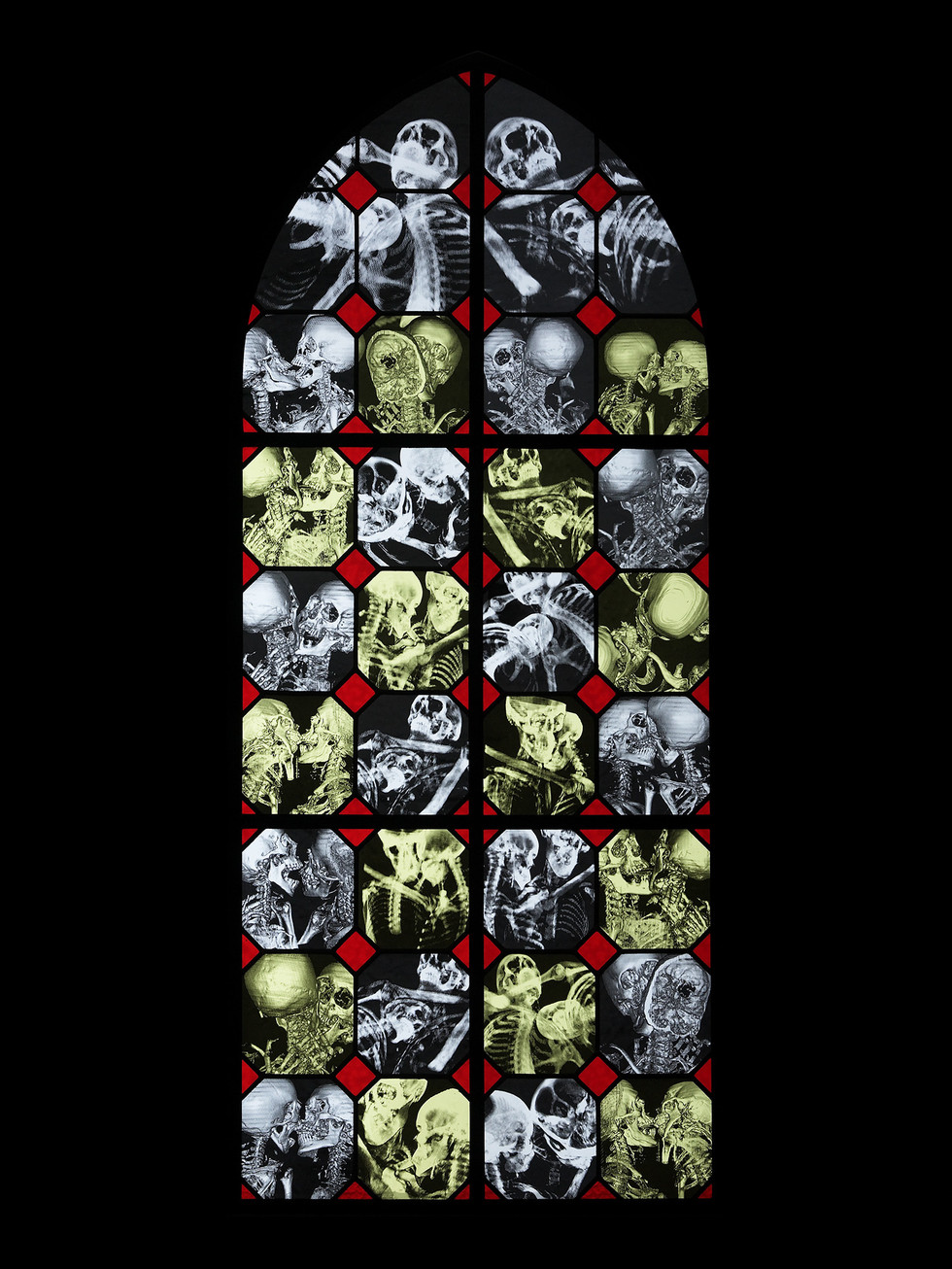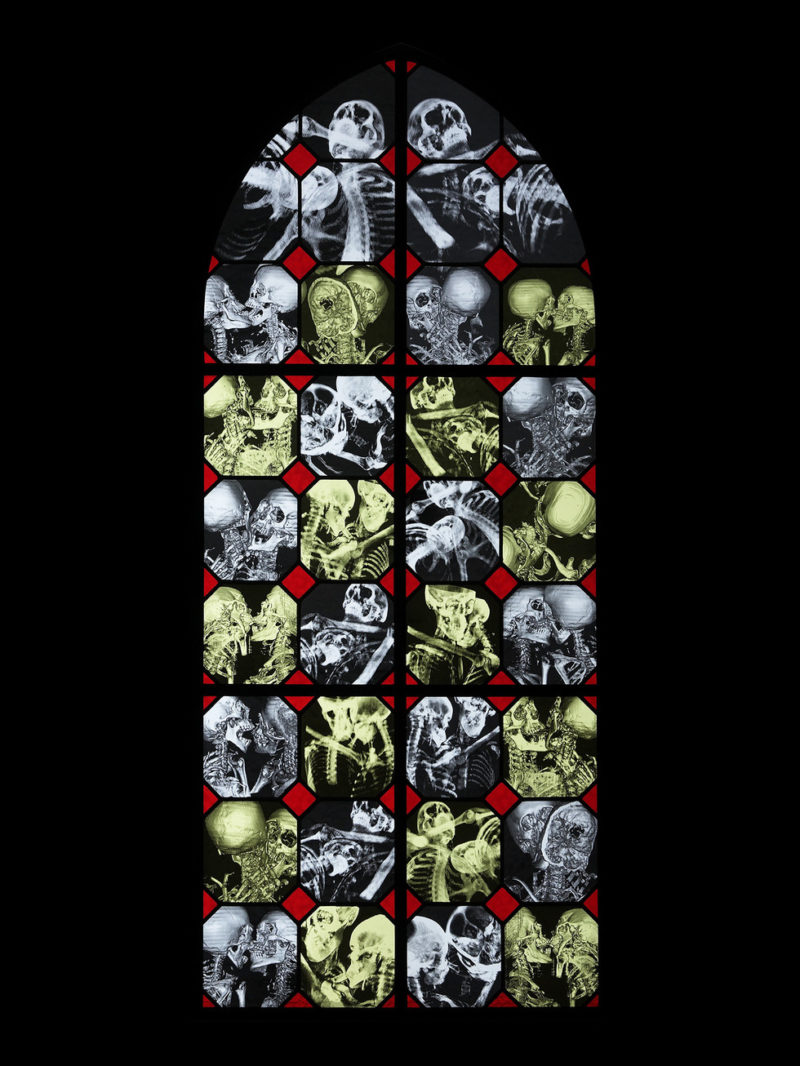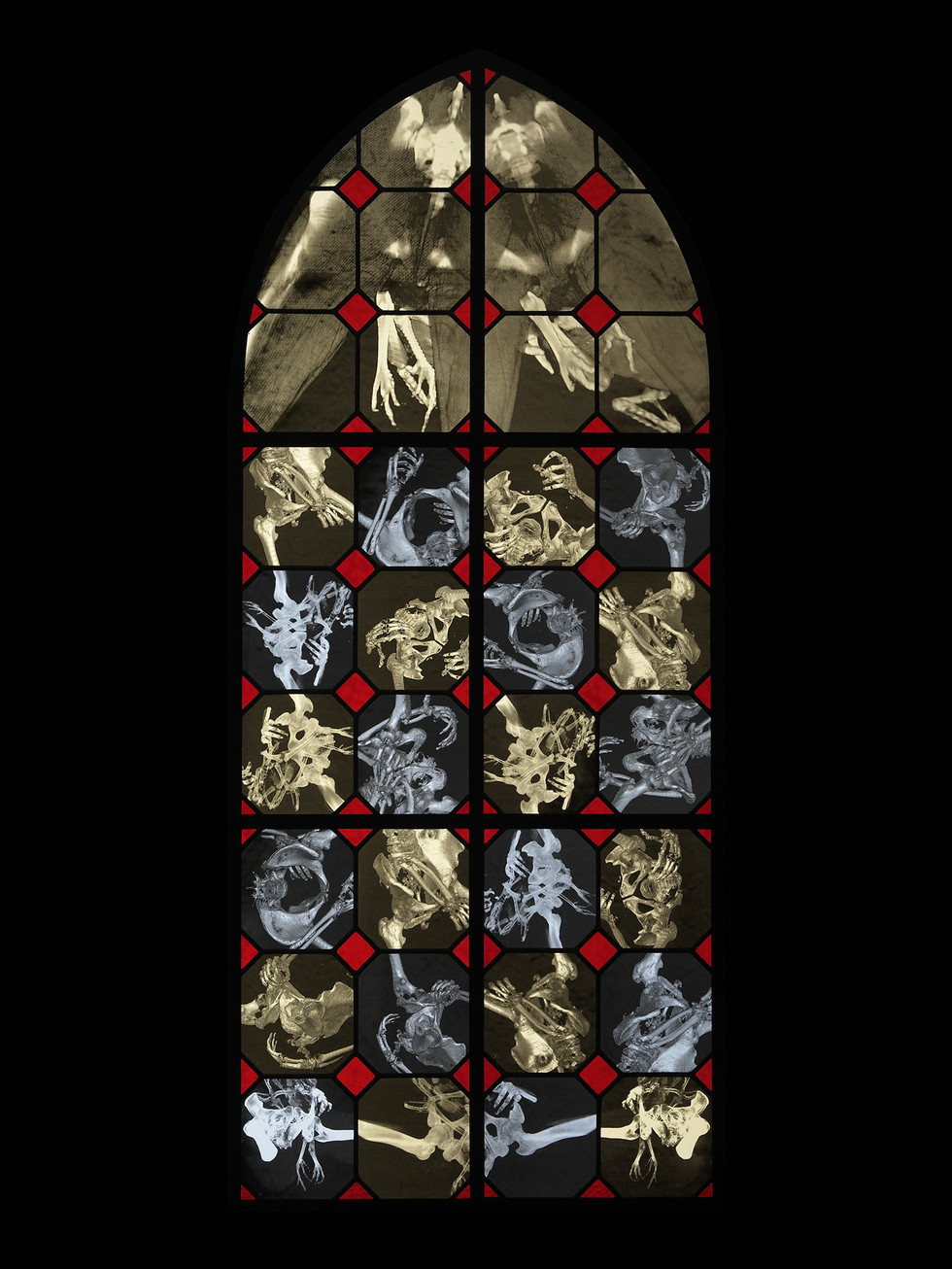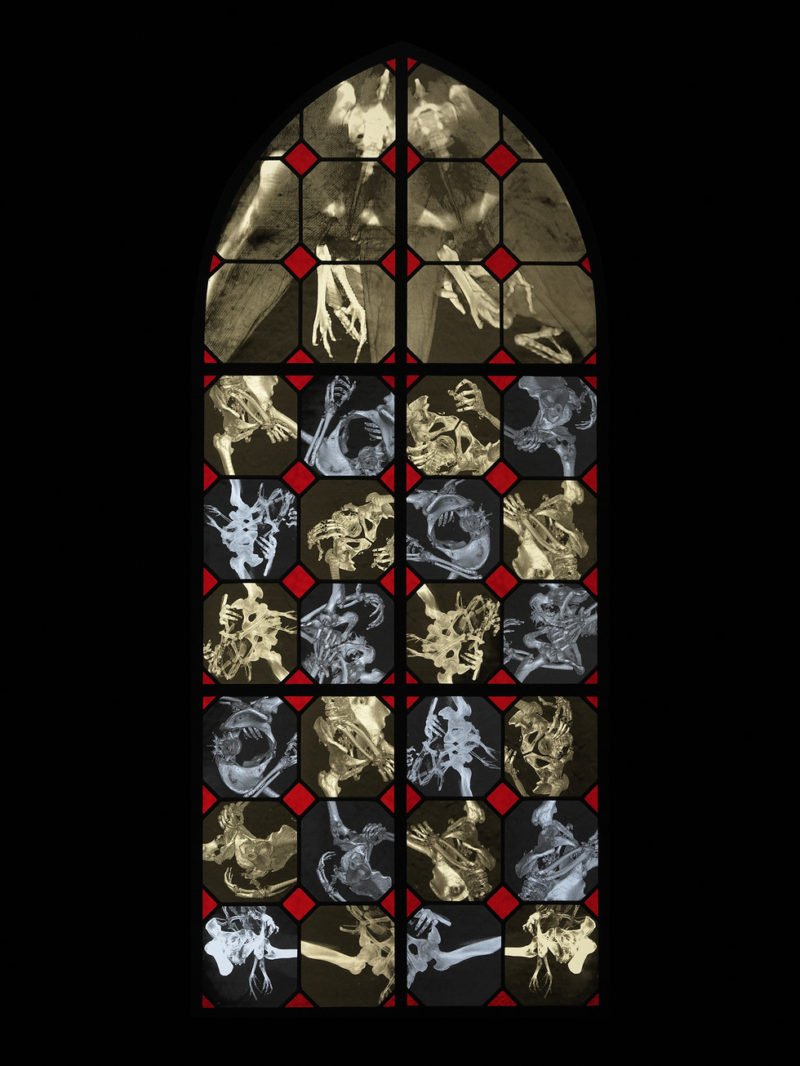 In particular, his Stained Glass series has always been a source of controversy. For this work, Delvoye transformed the way artists approach stained glass designs. Rather than using saintly images and biblical characters for his massive stained glass windows, Delvoye incorporated skeletons of humans involved in passionate embraces, hugging, and kissing between the different panels that make up the windows.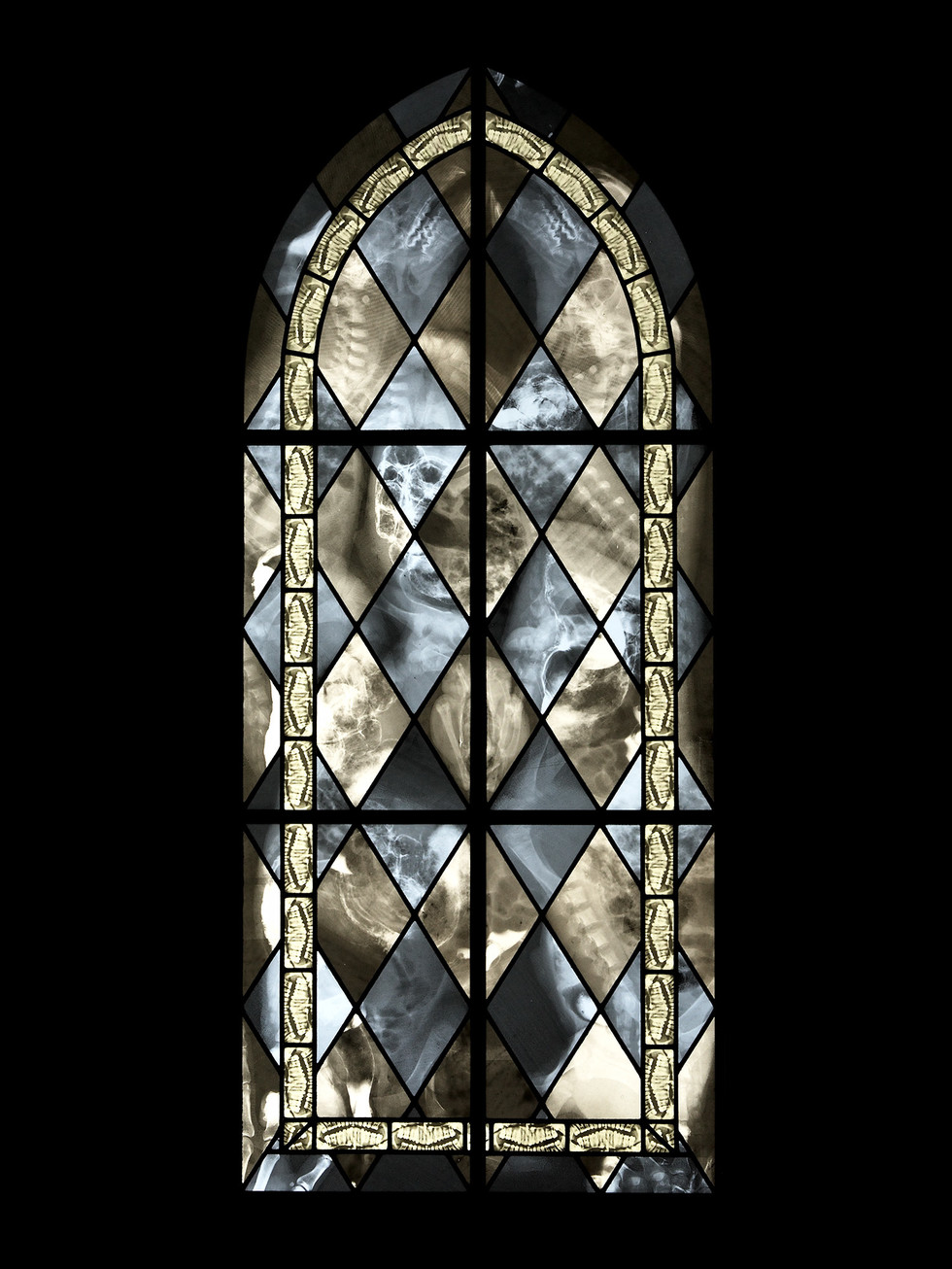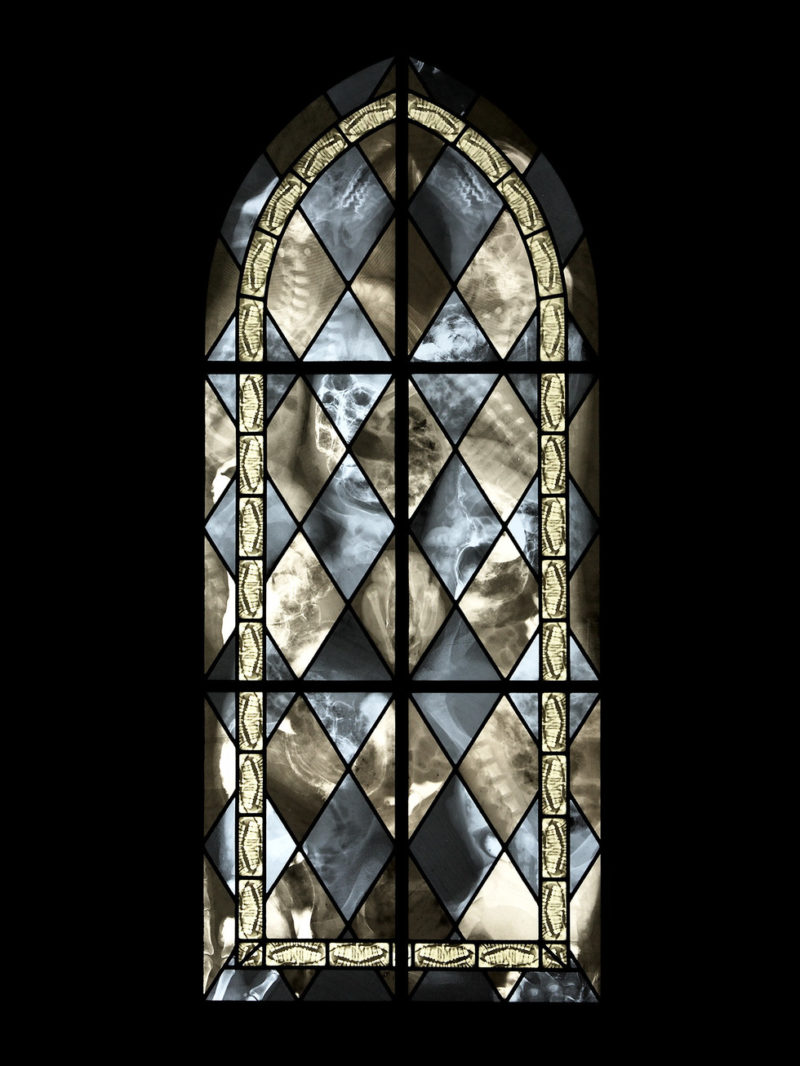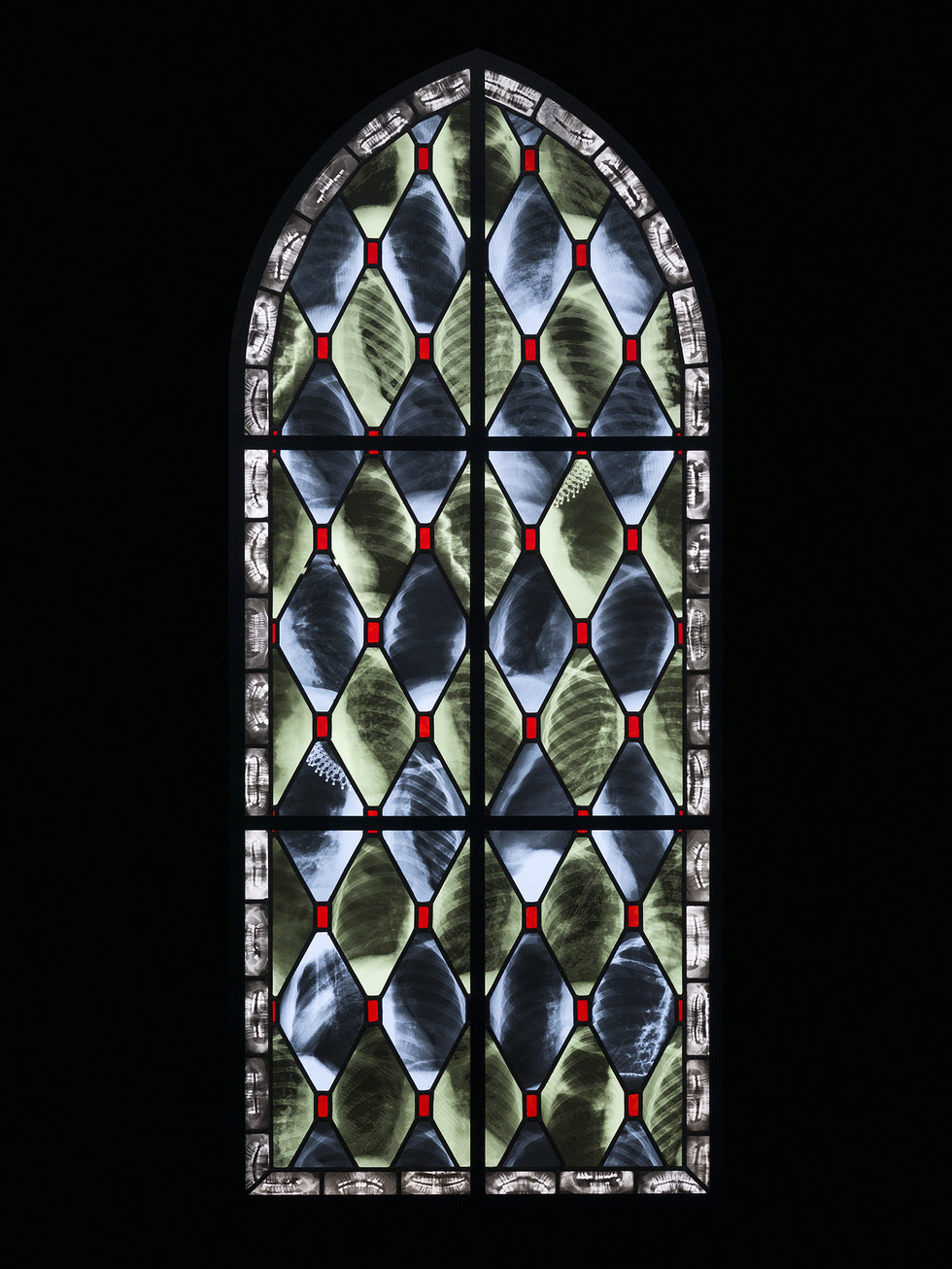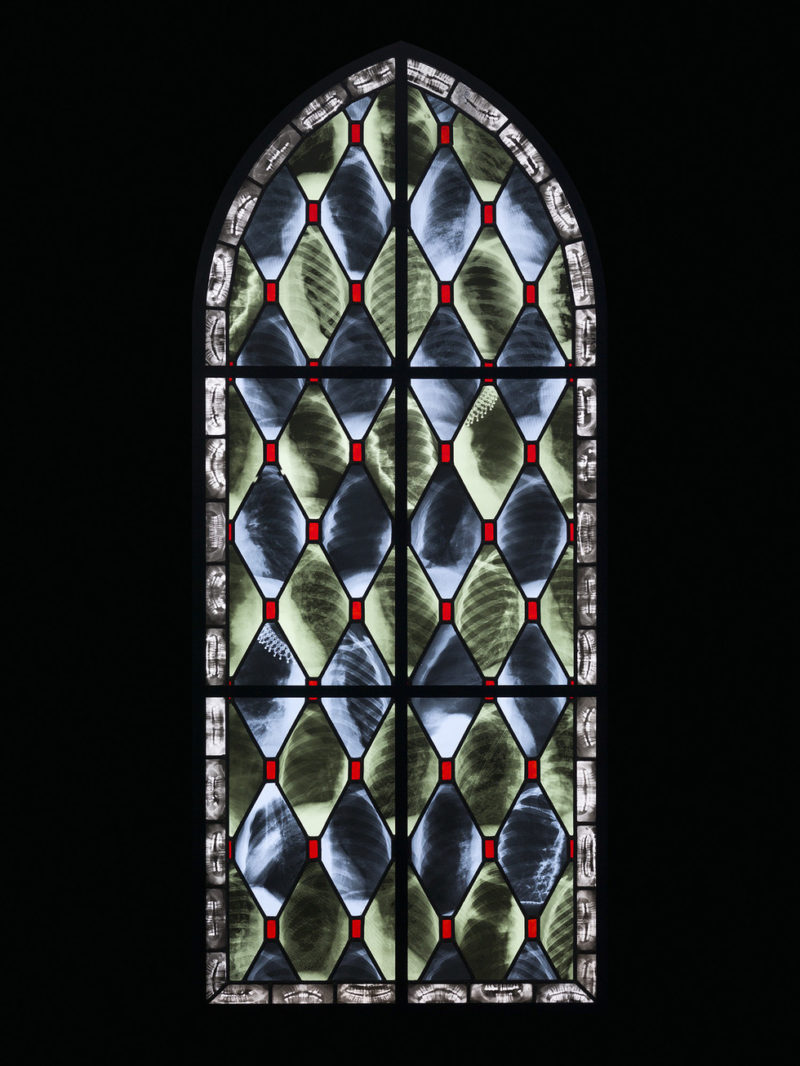 As part of his ongoing sequences of Gothic works, Delvoye created a series of intriguing and peculiar stained glass windows and sculptural works. Stained glass was a popular part of late Medieval art before becoming the main feature of the Gothic Style of architecture. Delvoye commenced on these pieces of Stained Glass work in 1999 using a combination of materials, including glass, lead, steel, and authentic x-rays.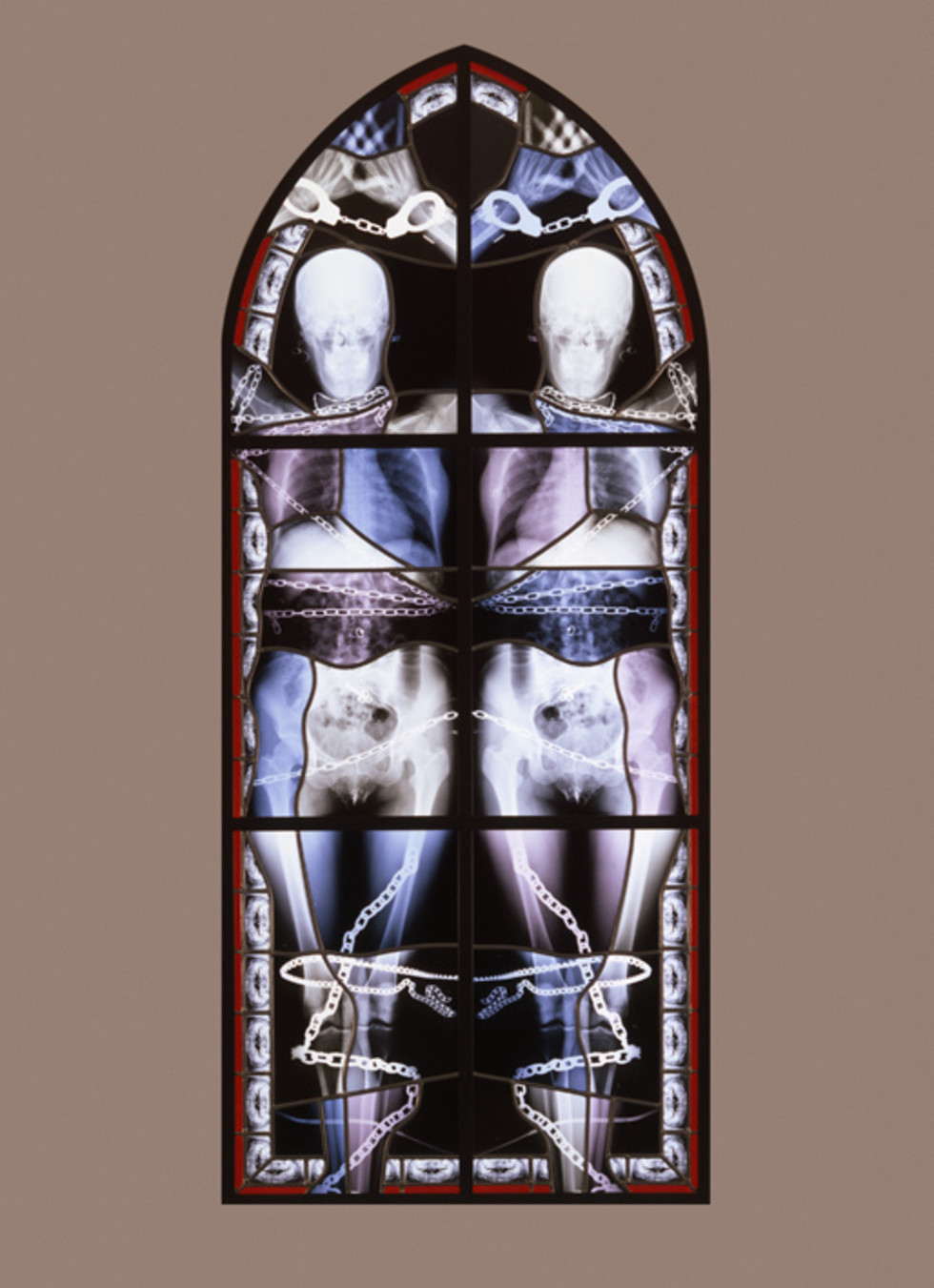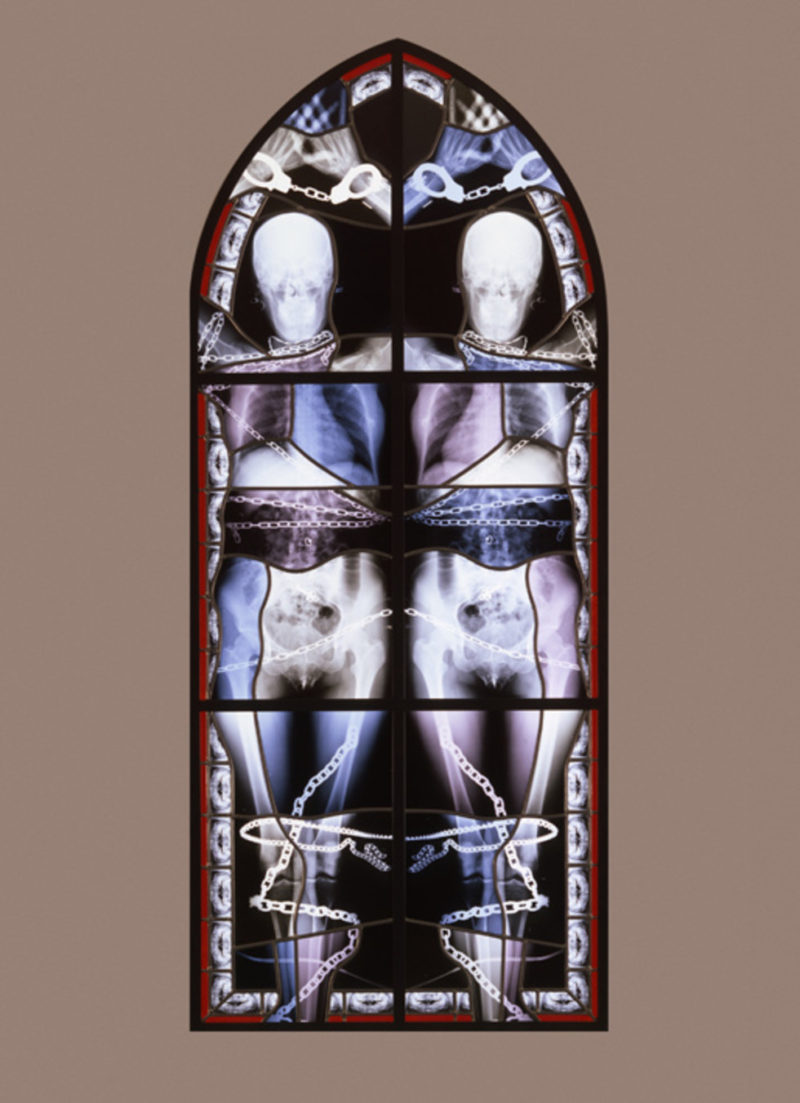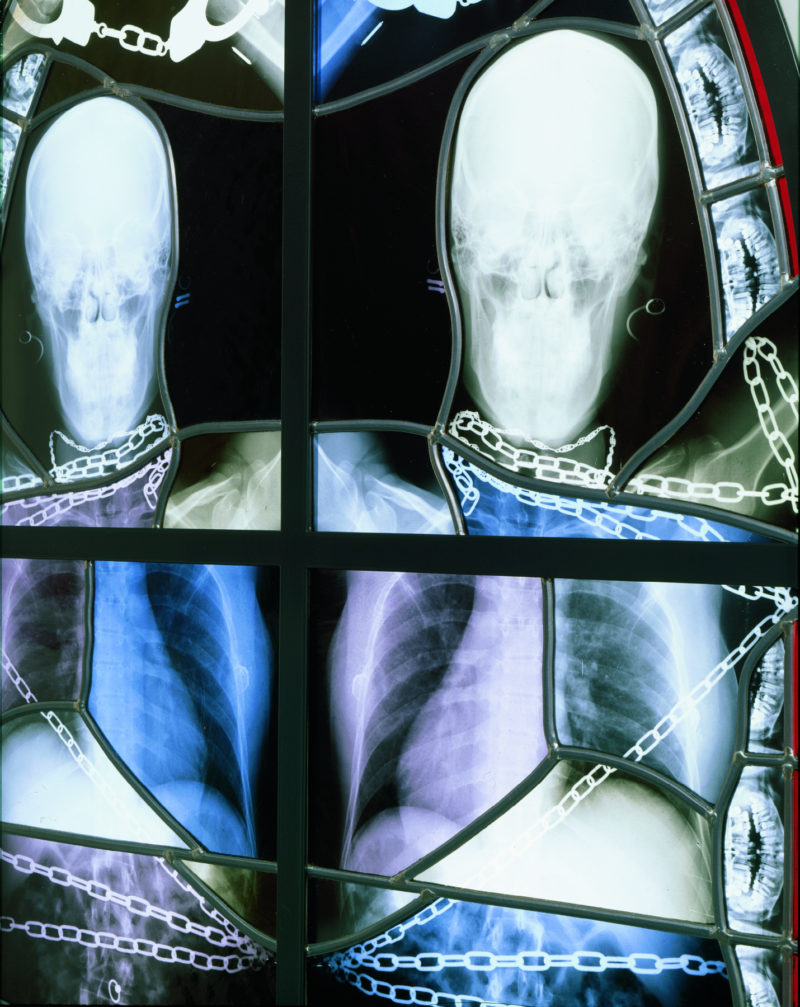 For his Chapel series, the artist took X-Rays of two friends during live sex, which he later combined with stained glass to fill the windows of a gothic-style sanctuary. From a distance, the windows appear as though they have been created from abstract artwork. However, upon closer inspection, one can easily make out the various anatomical features like skulls, teeth, intestines, and bones. Some X-rays are a lot more explicit, with subjects even kissing.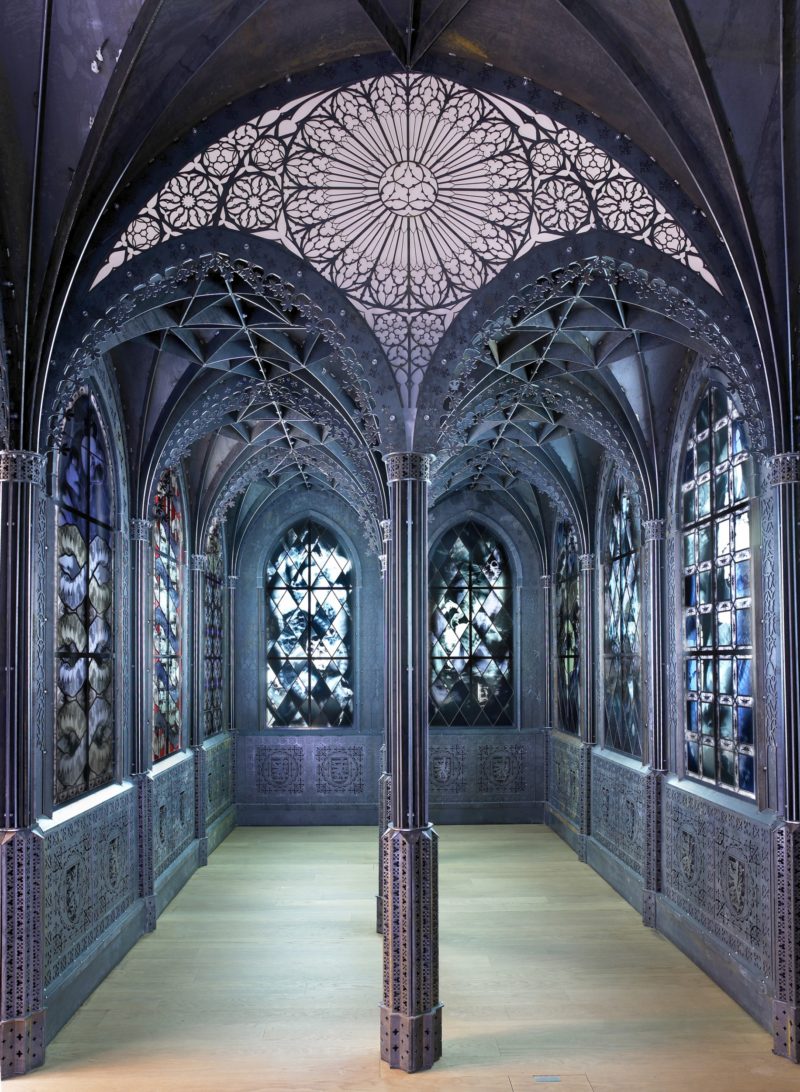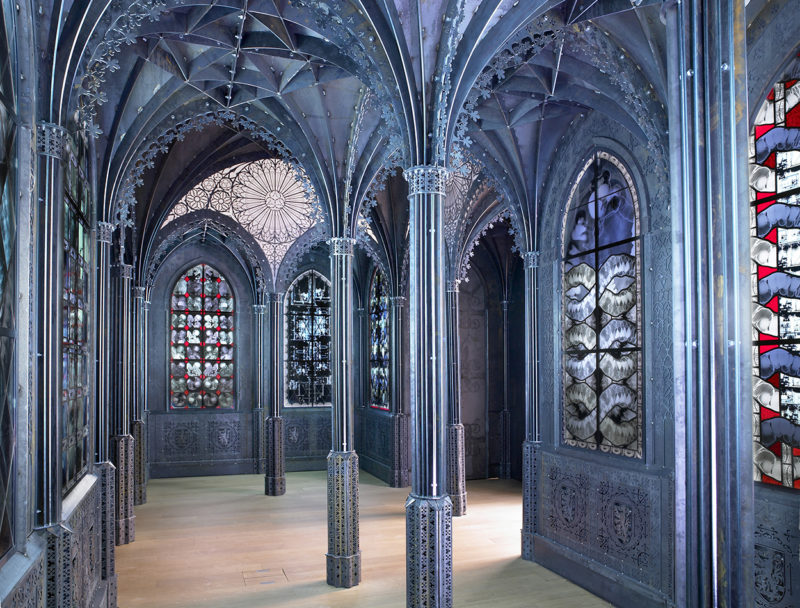 Most of the X-rays feature human subjects, while a few others also feature animals like pigs1 and snakes. The more abstract stained glass windows feature twirls of spinal columns, intersecting rows of X-rayed teeth that have been set against a background of red glass.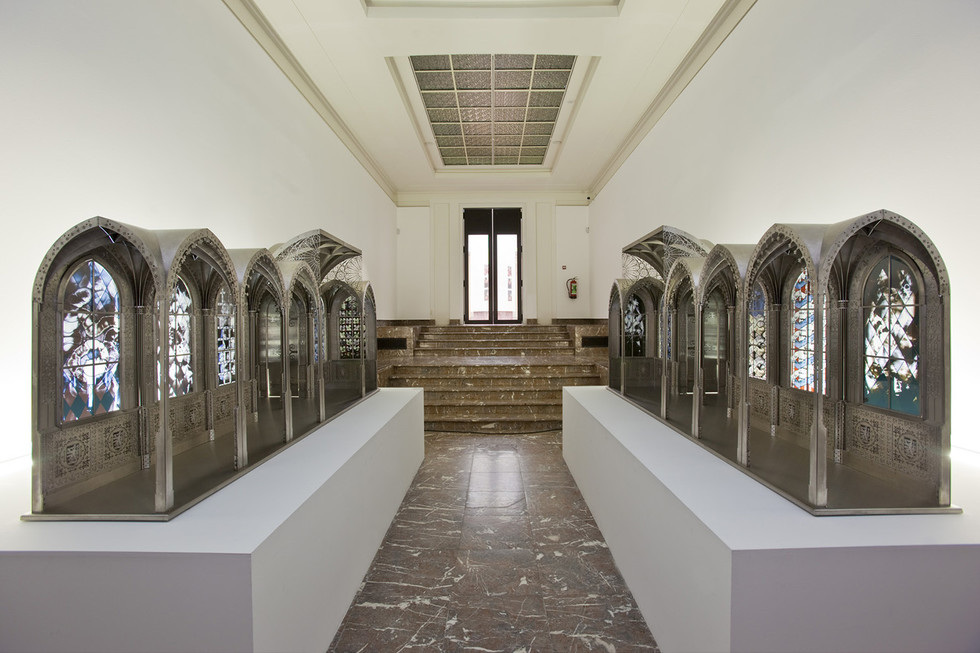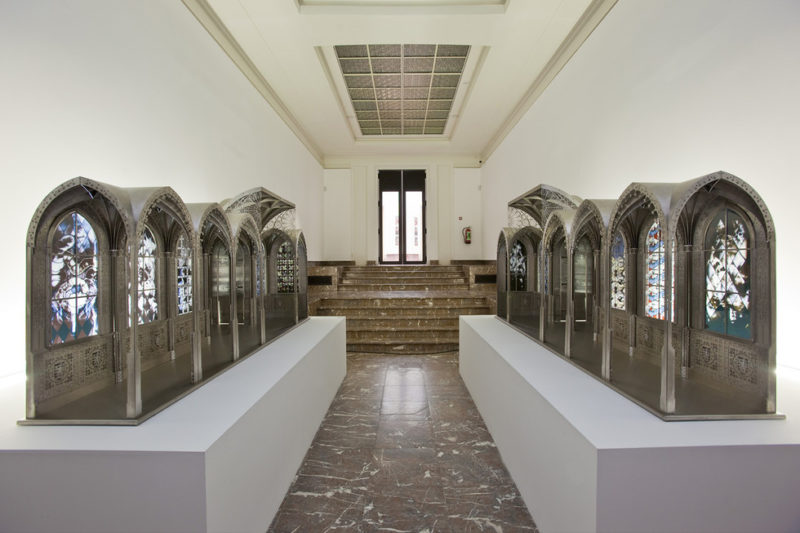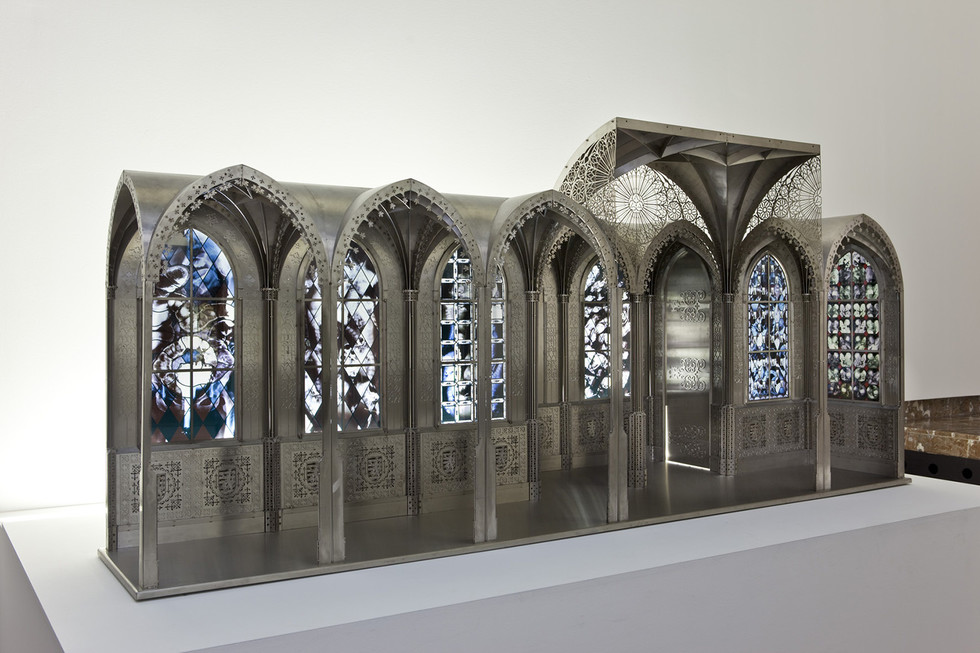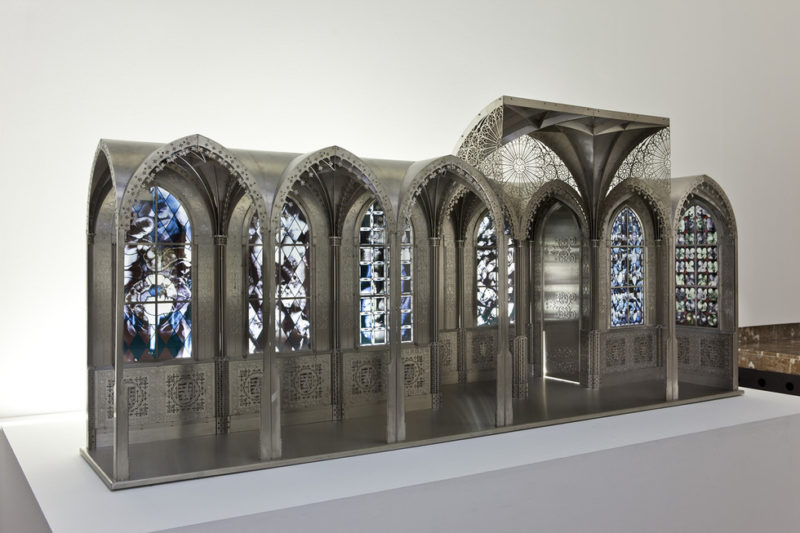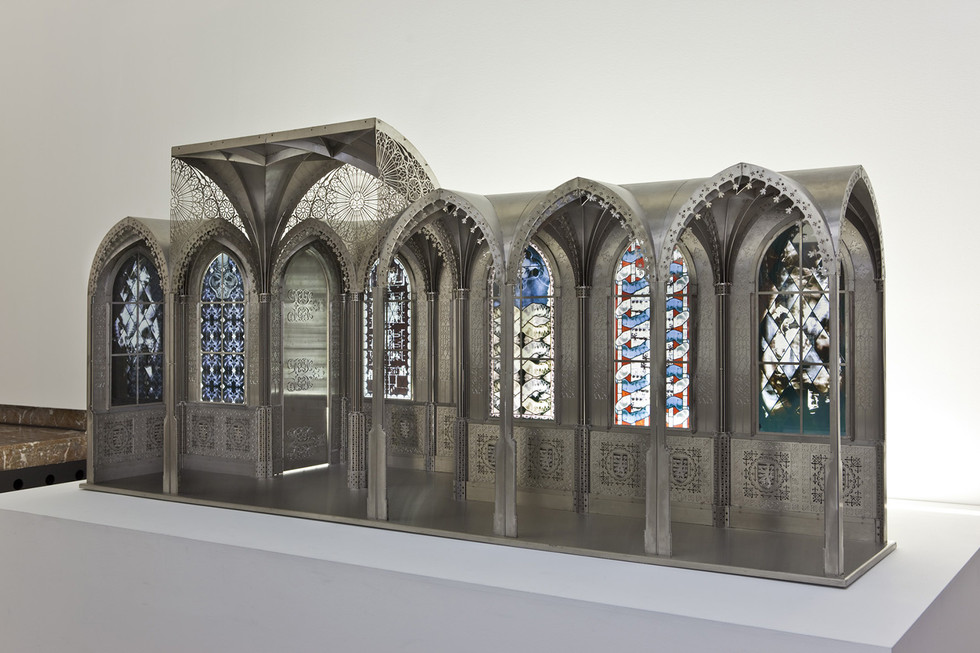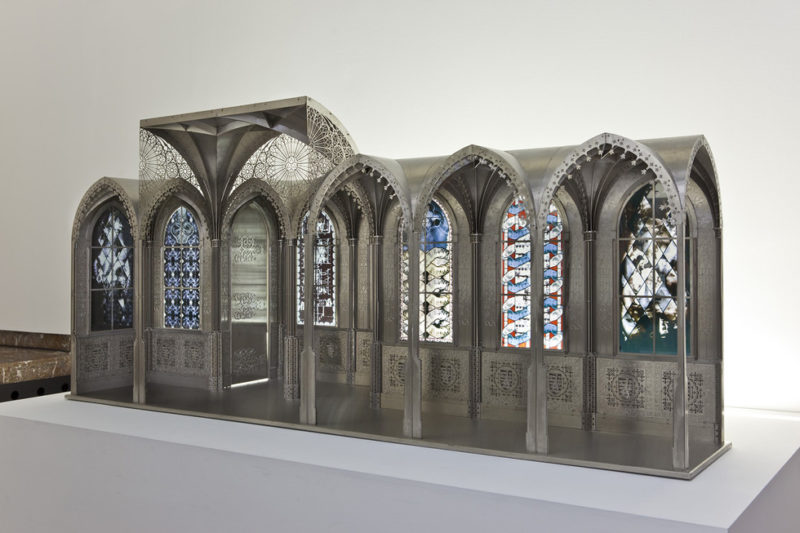 The various features, including hips, skulls, and spines, all intermingle to produce bold images that make up the massive stained windows. The luminous X-rays are easily illuminated, just as easily as colored glass, thus creating a glittering yet morbid display that creates a general spooky ambiance.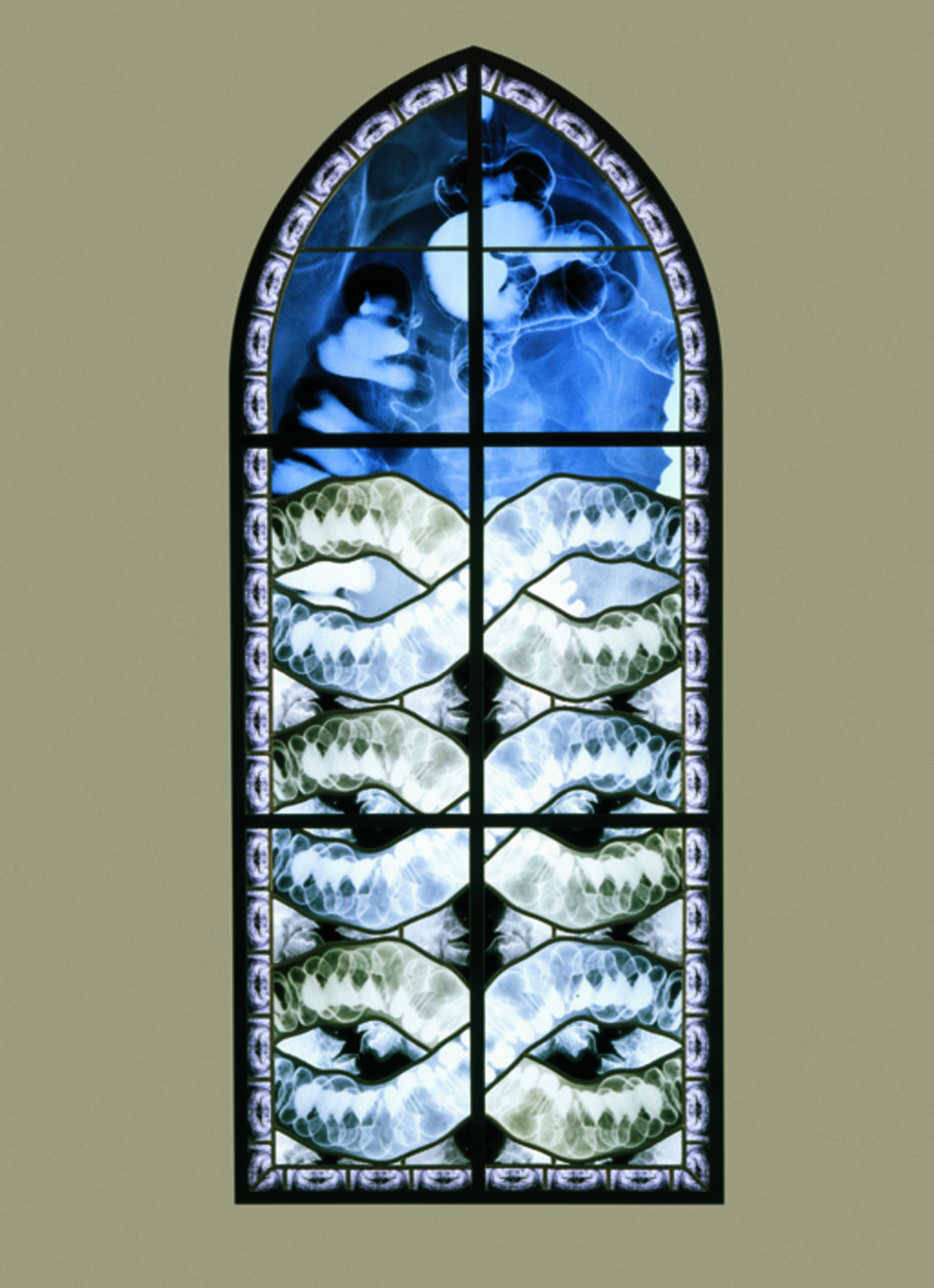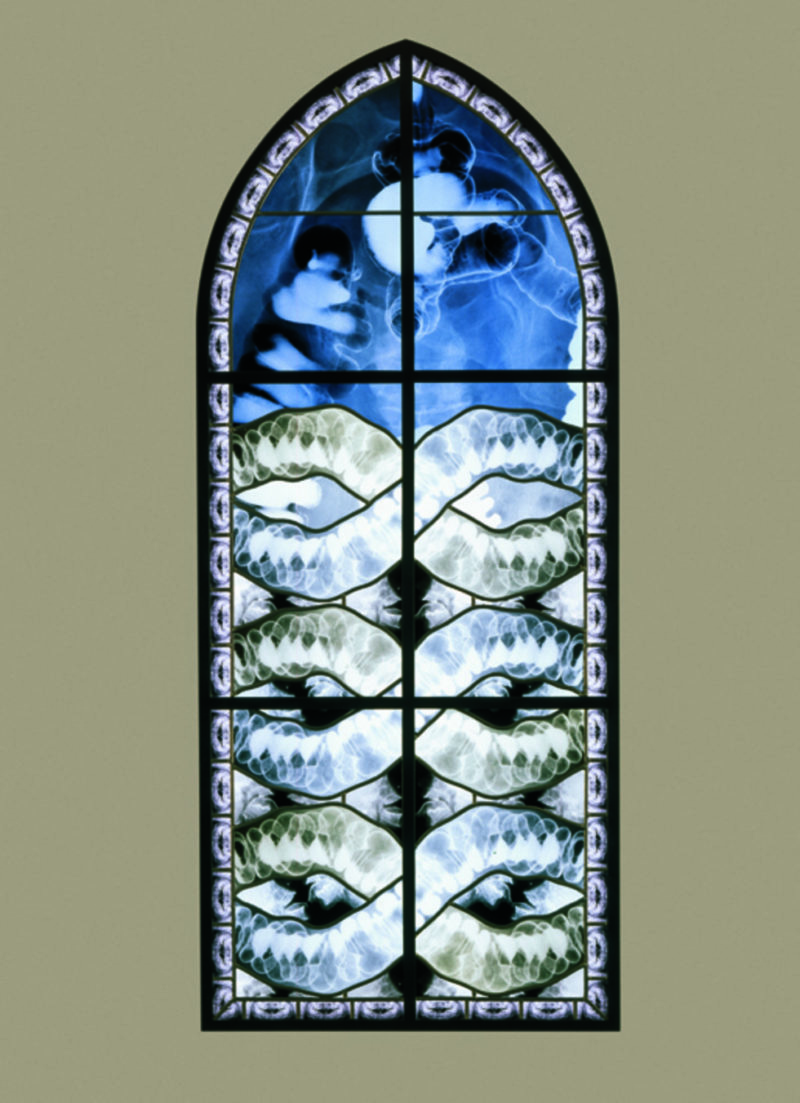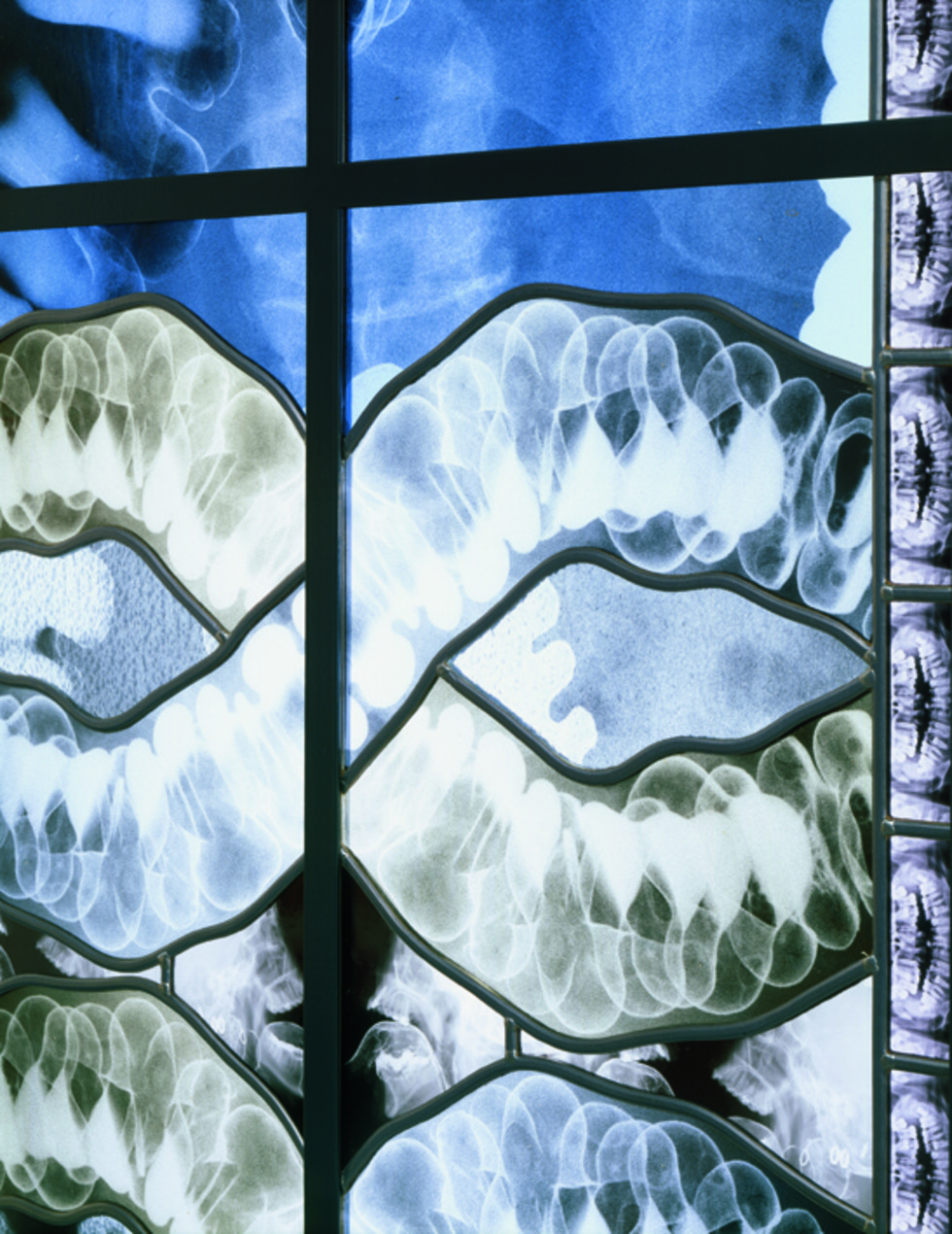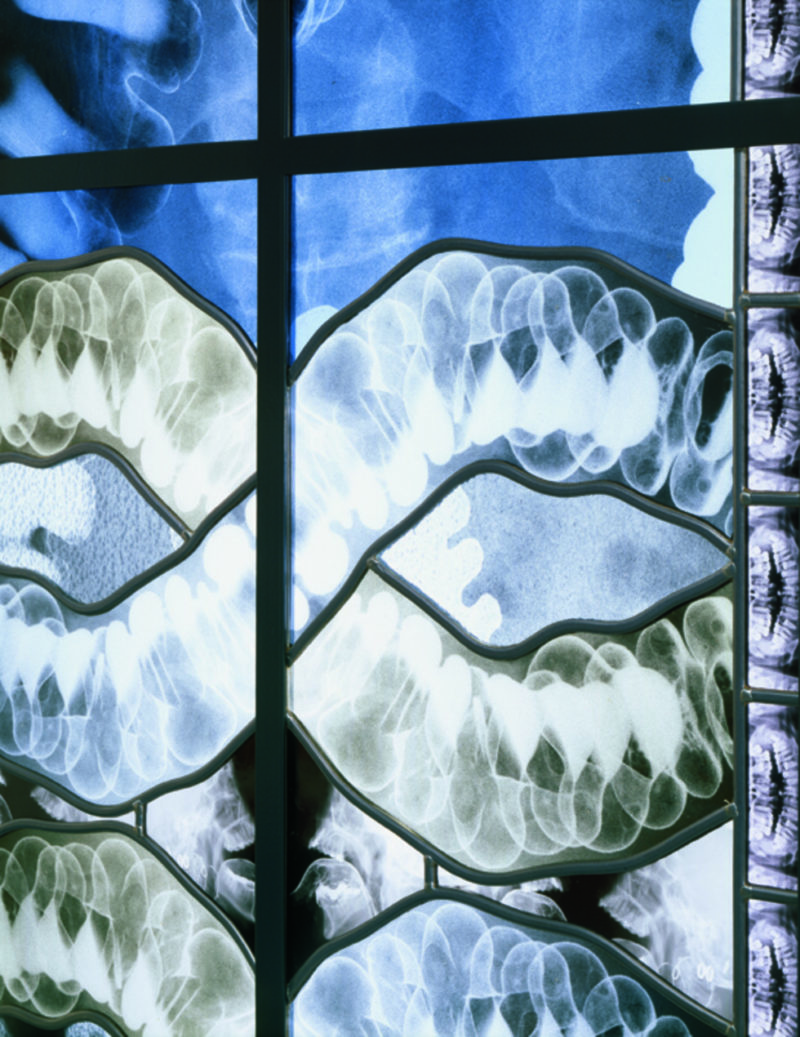 What makes these works stand out?
Delvoye thrives in creating works that challenge his audiences to be more open-minded by making them feel uncomfortable and disconcerted. His non-conformist panache and showmanship effortlessly set him apart from other contemporary artists as he often dares to challenge our perception of beauty.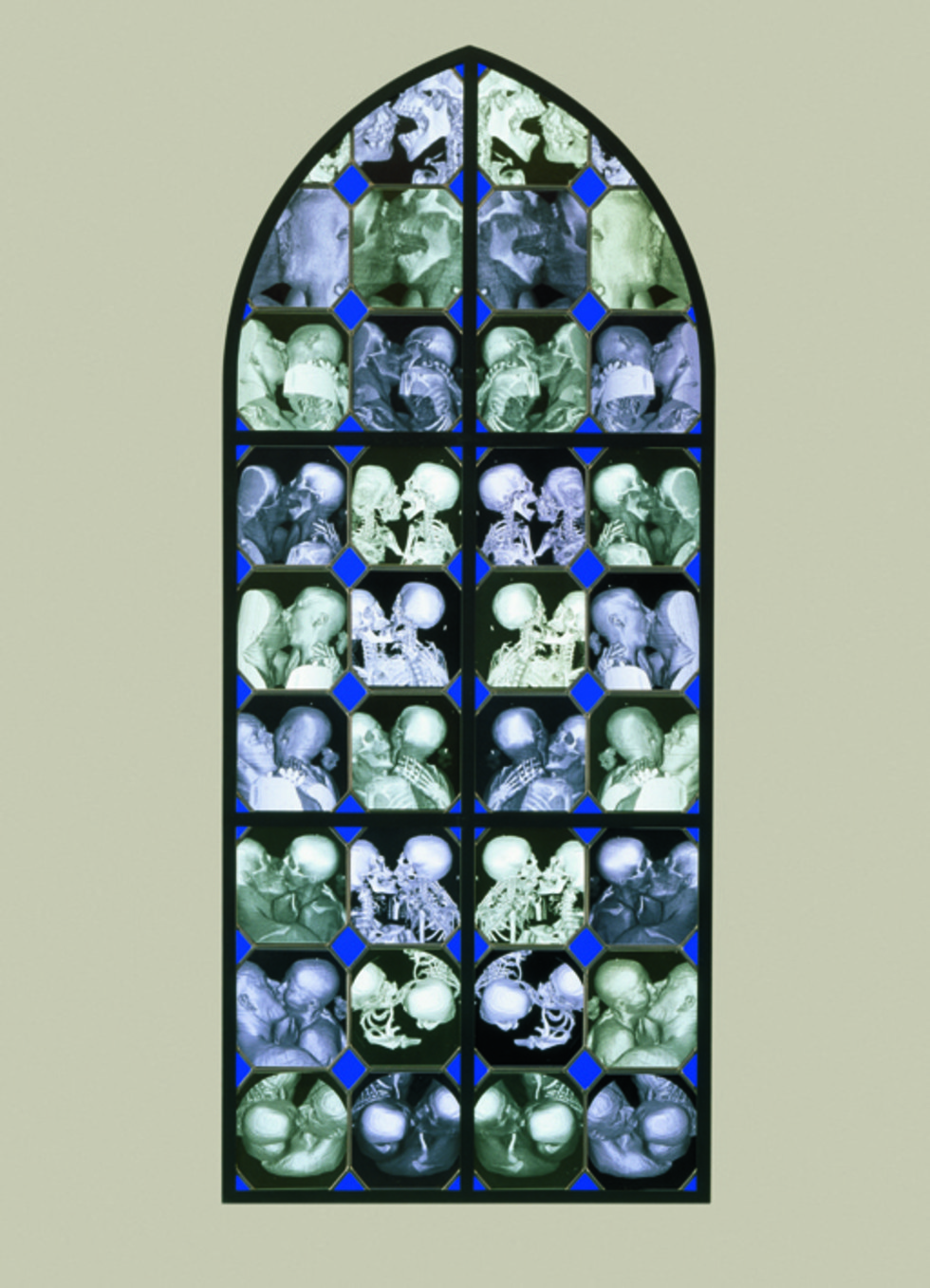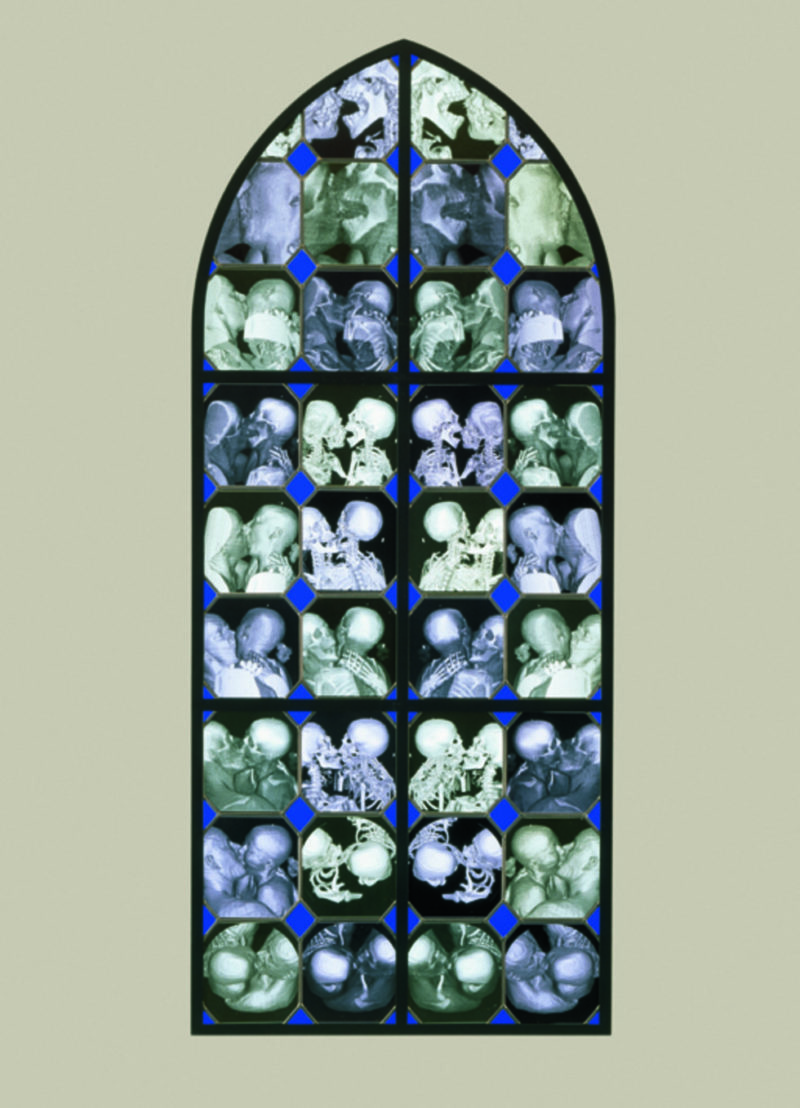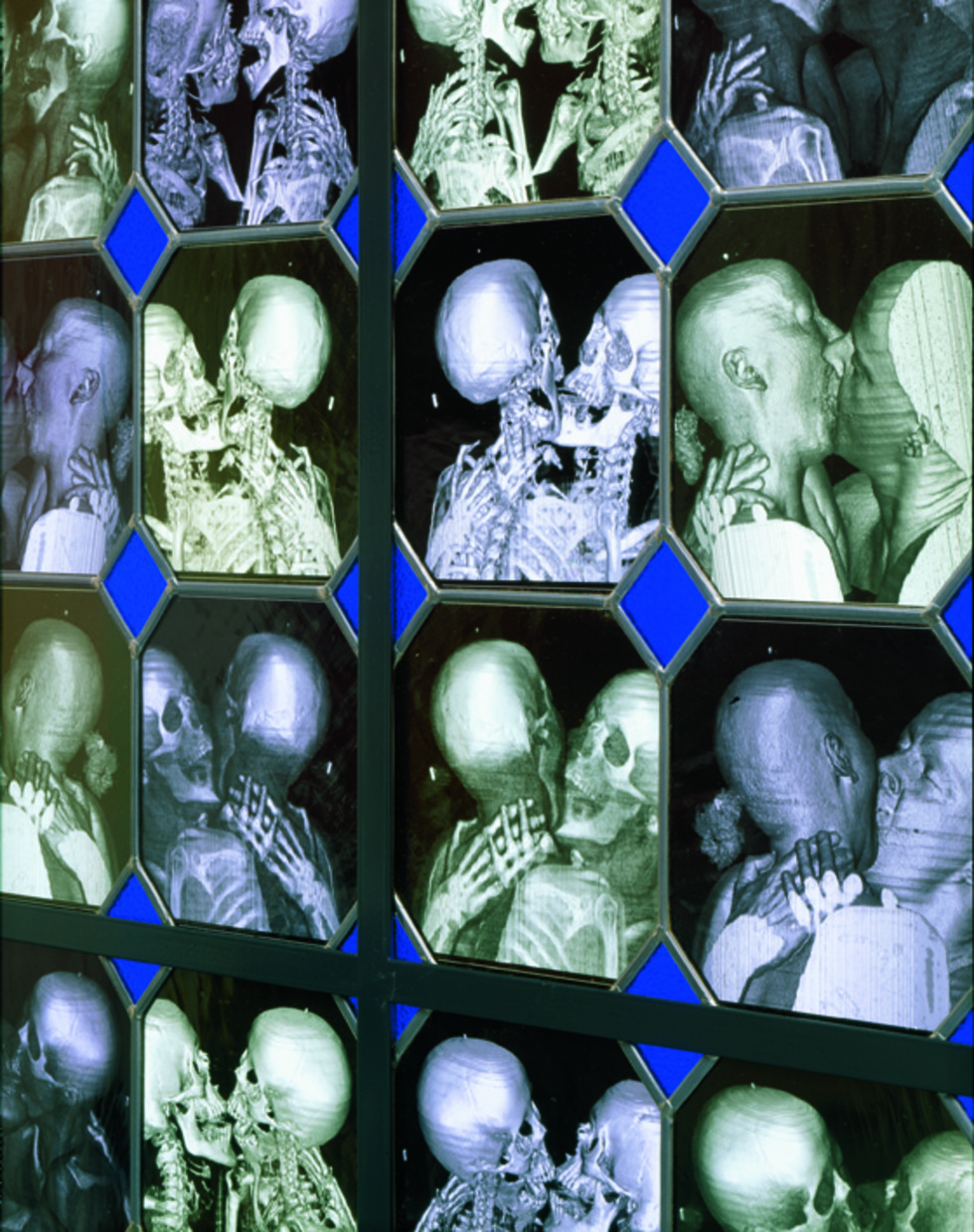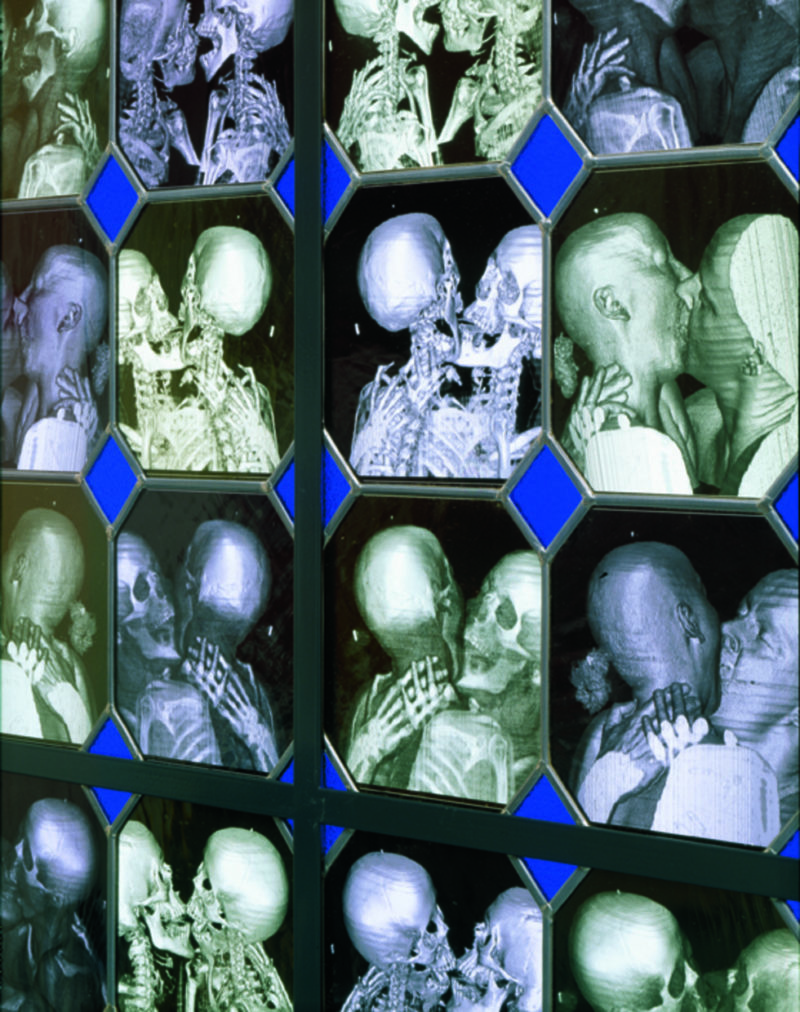 Even though his gothic works have stimulated many arguments, his daring style is what allows him to create masterful works of art. Additionally, to ensure that the large stained glass windows captured the attention of observers, Delvoye cut the windows from laser-cut steel in the style that was characteristic of 17th-century Flemish Baroque churches. Delvoye supervised the entire design and manufacturing process to ensure the integrity and proper pigmentation of the glass.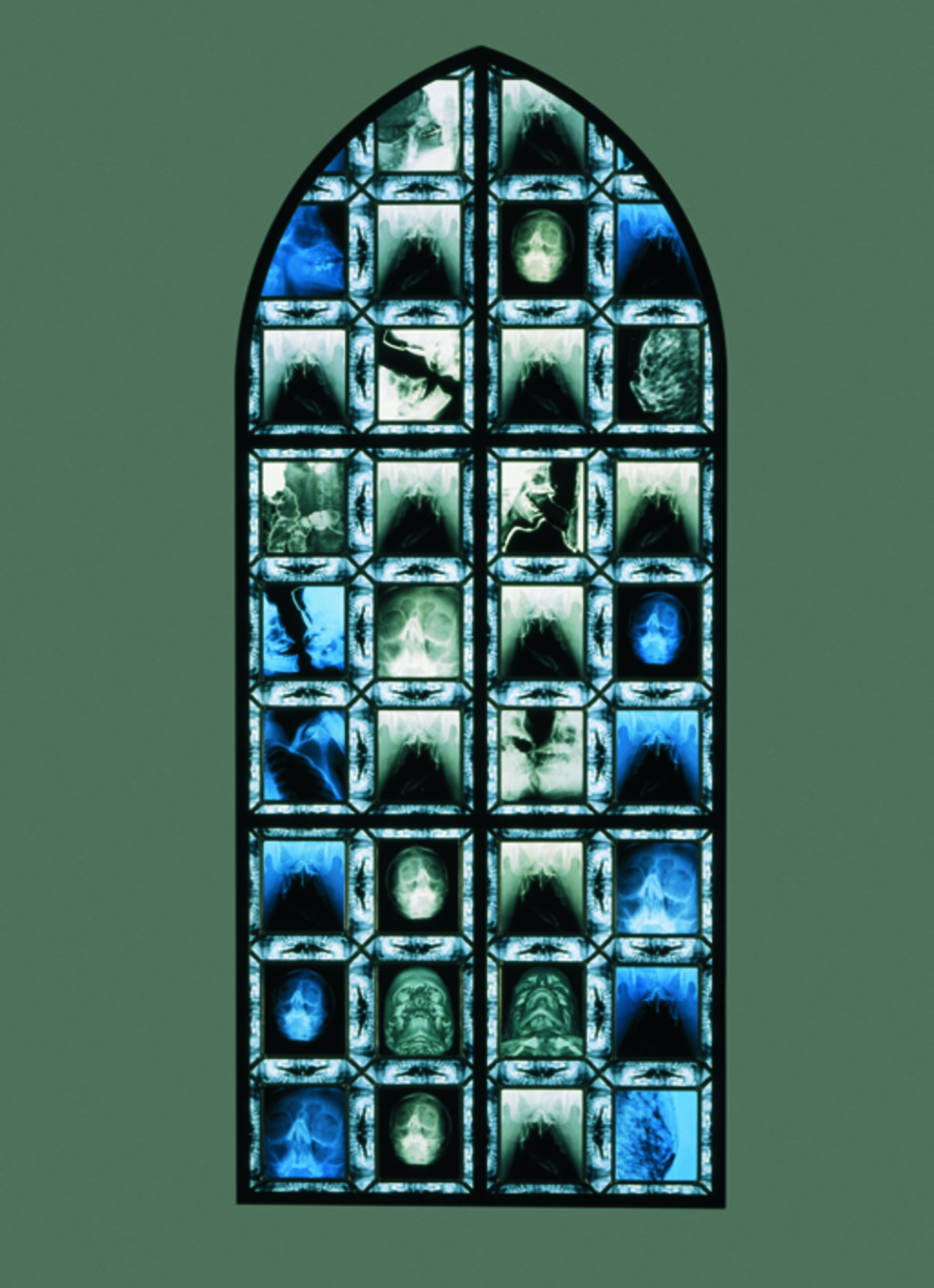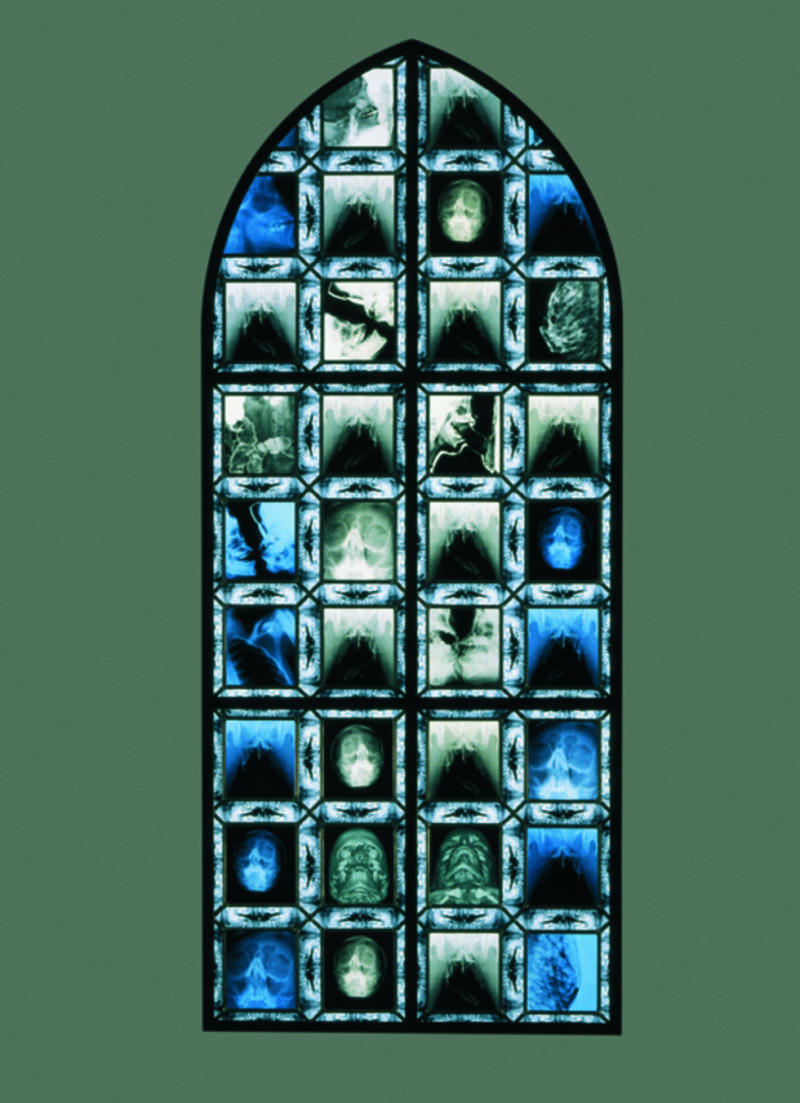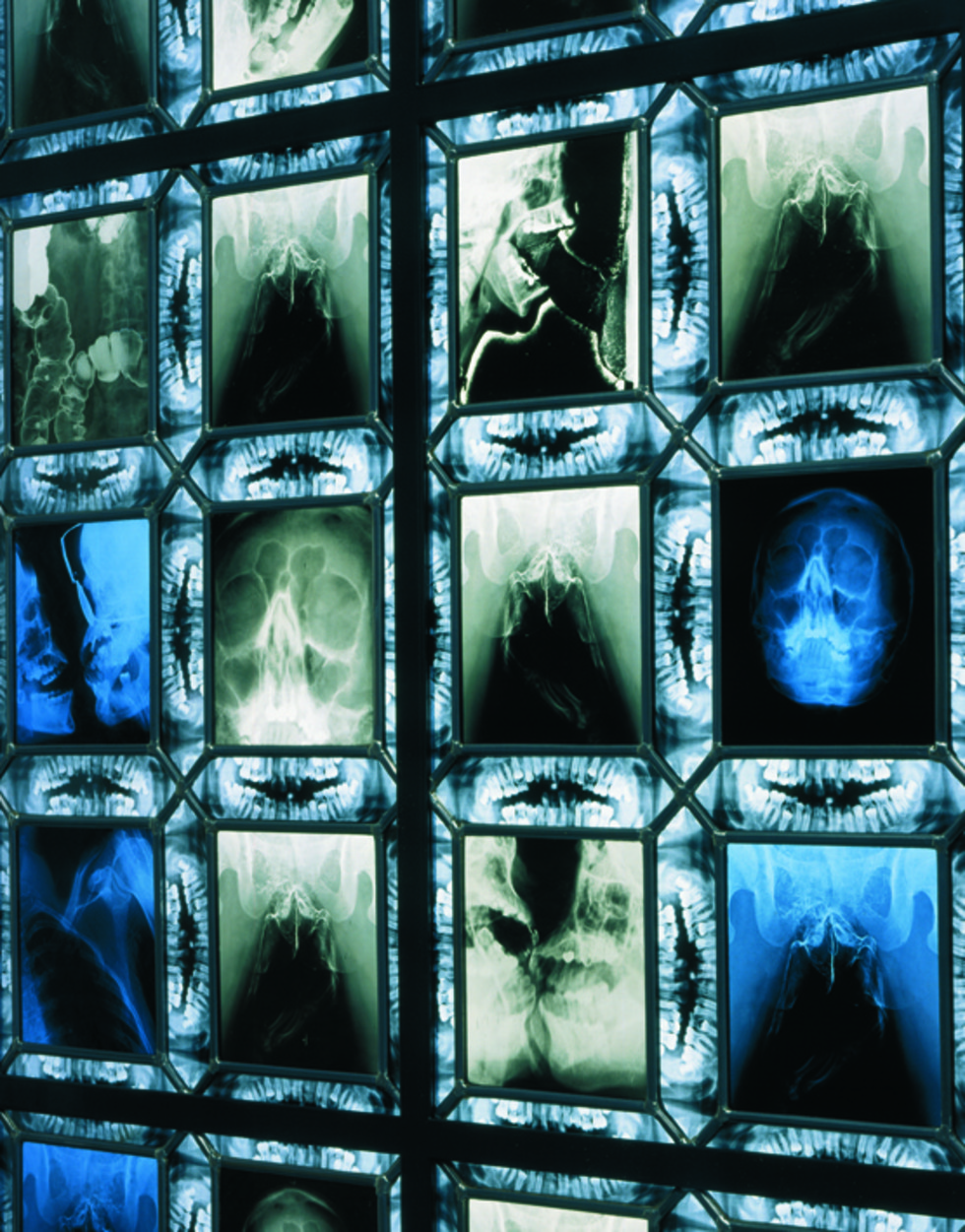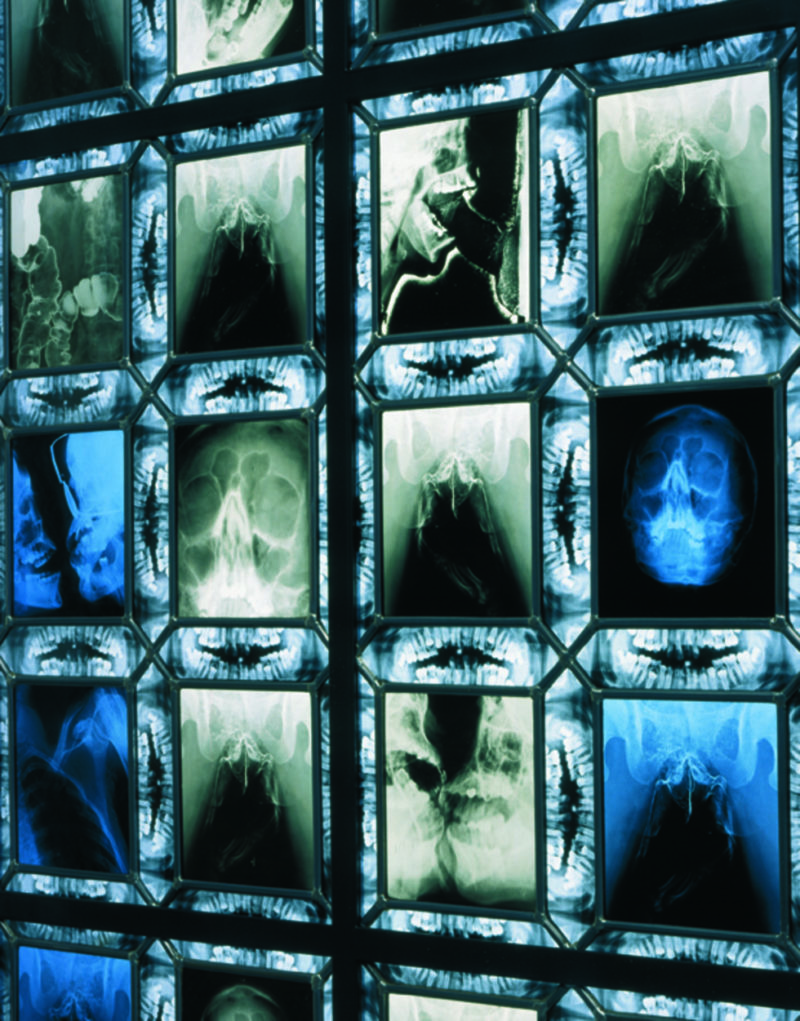 Other works that feature X-Rays
This is not the first time that Delvoye has worked with X-rays to produce art. In 2006, he worked on Sexrays, which consisted of X-rays that he created with the assistance of a radiologist. The artist had a few of his friends paint themselves with minimal amounts of barium before they performed sexual acts in a medical X-ray clinic.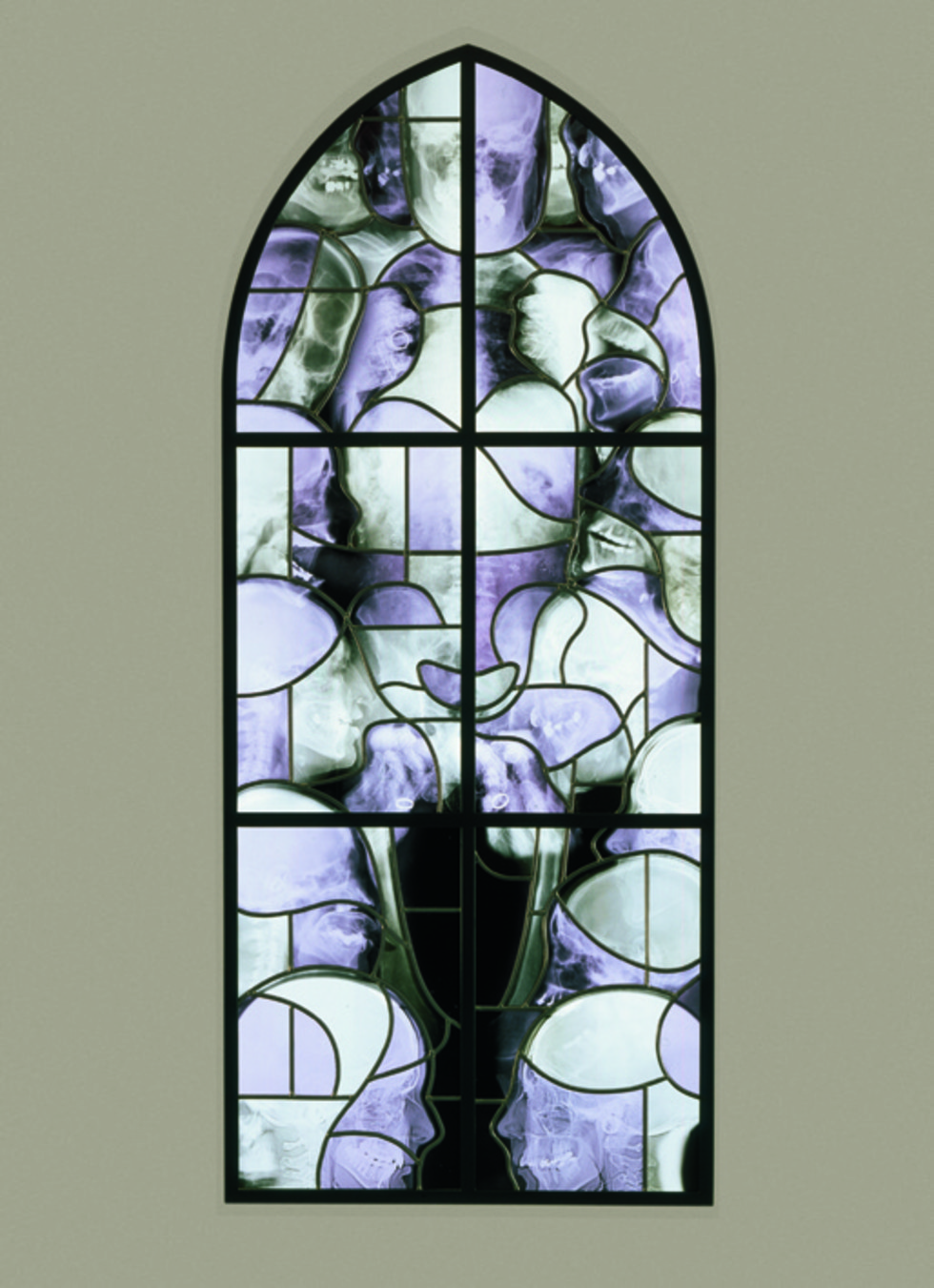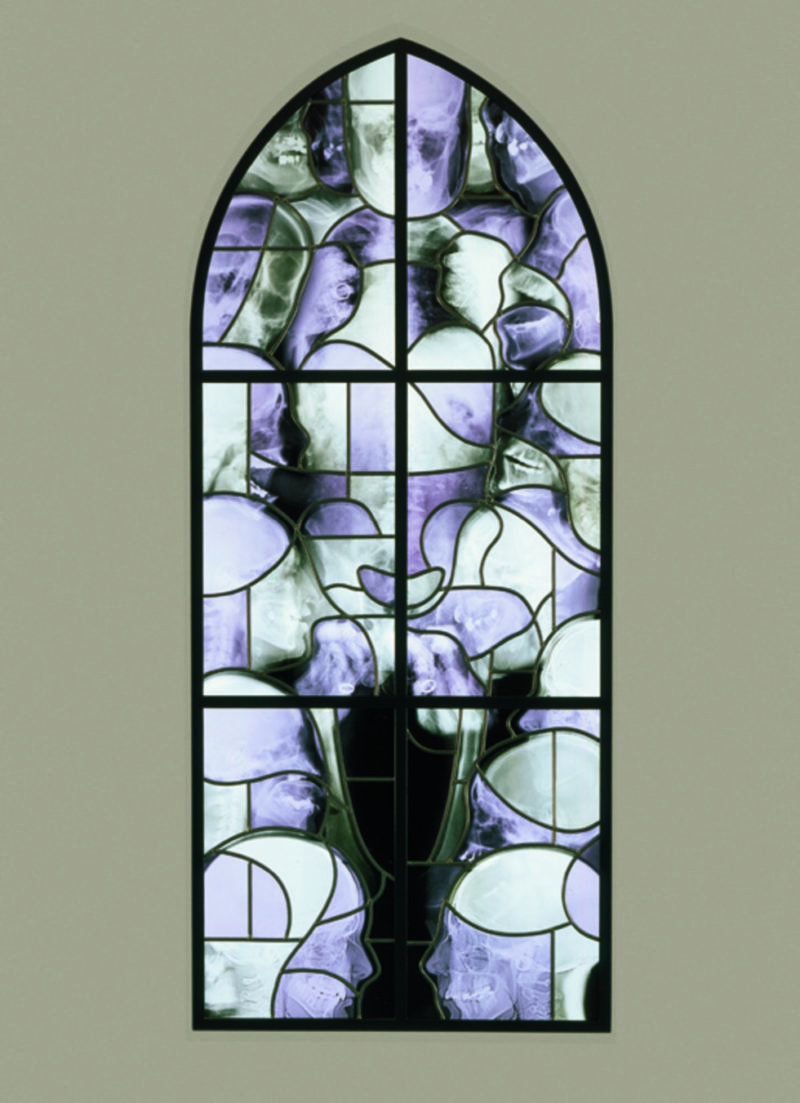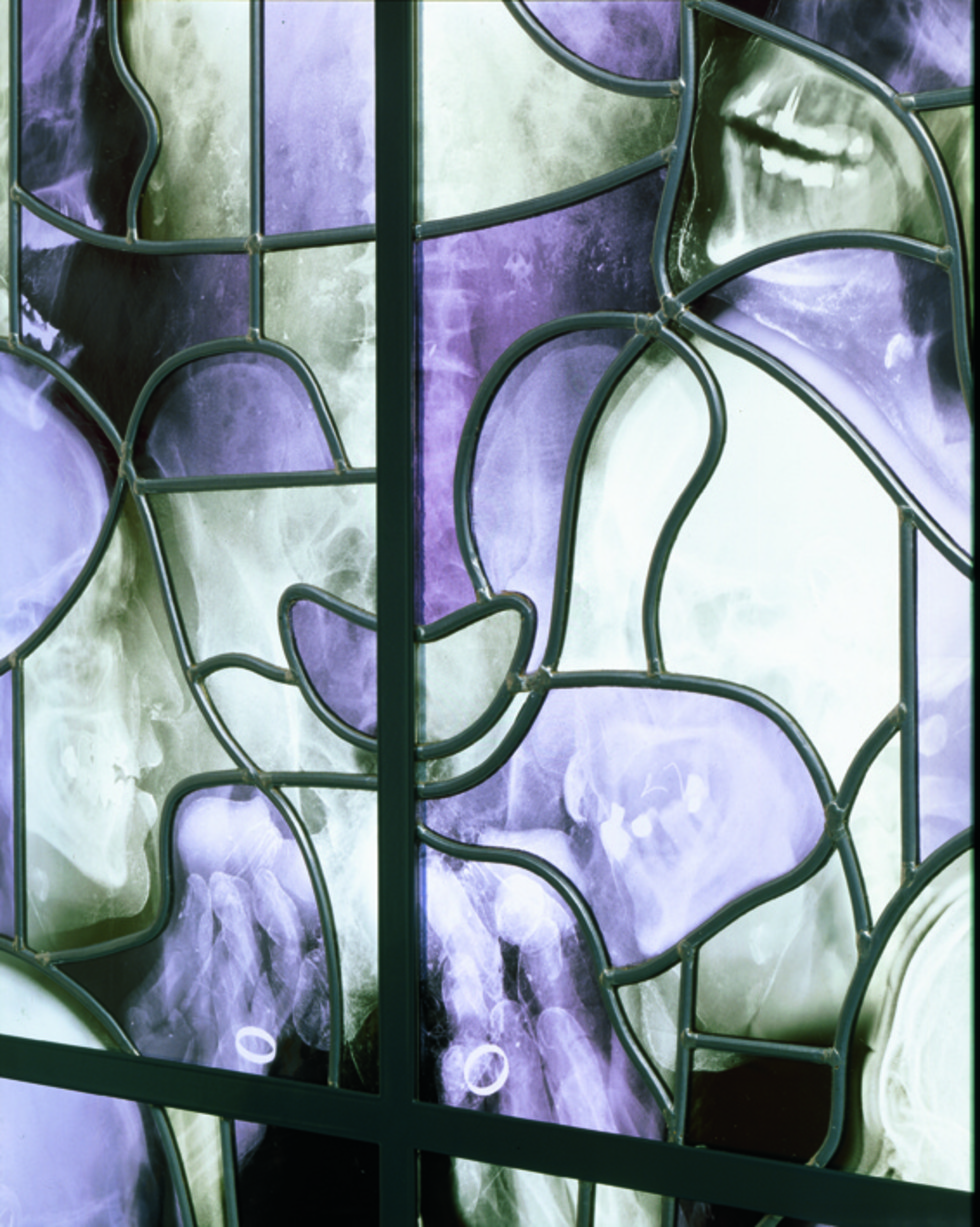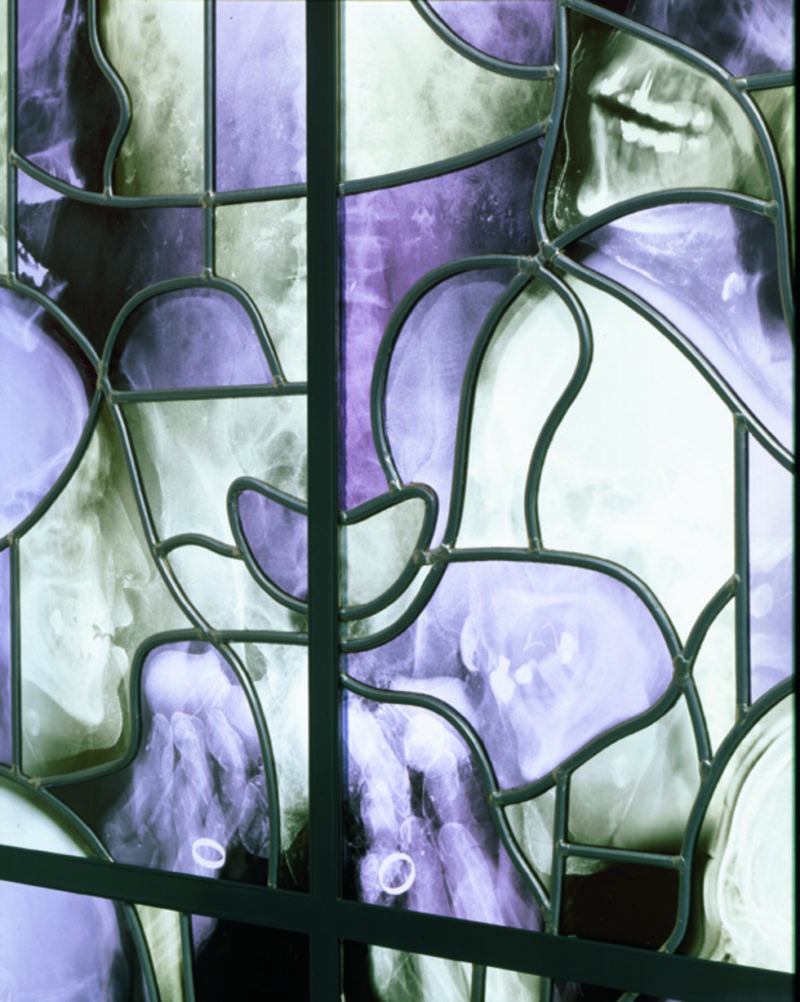 When he was not actively participating, the artist observed from a computer screen situated in a separate room, thus giving the participants the space and room to be fully themselves.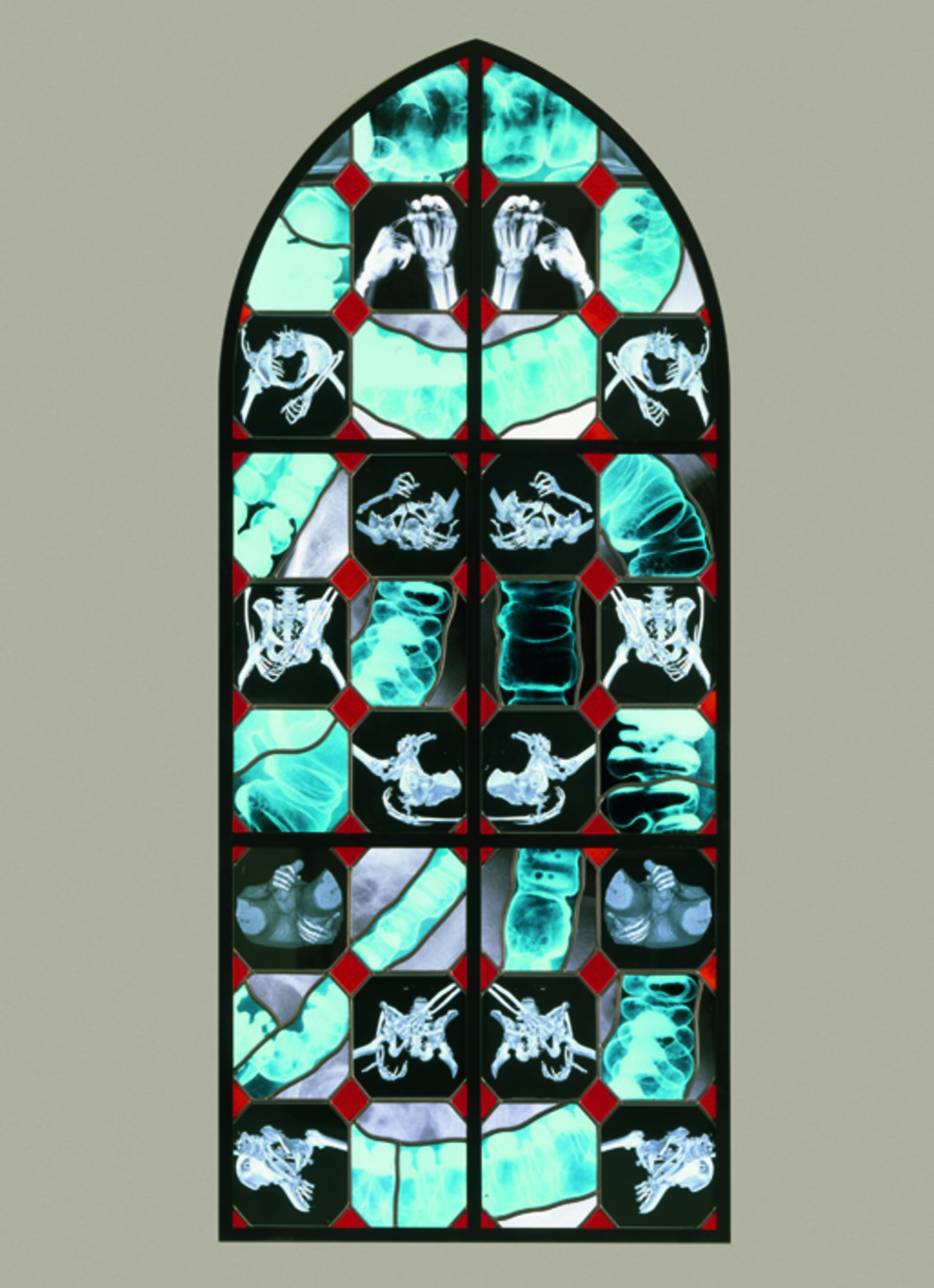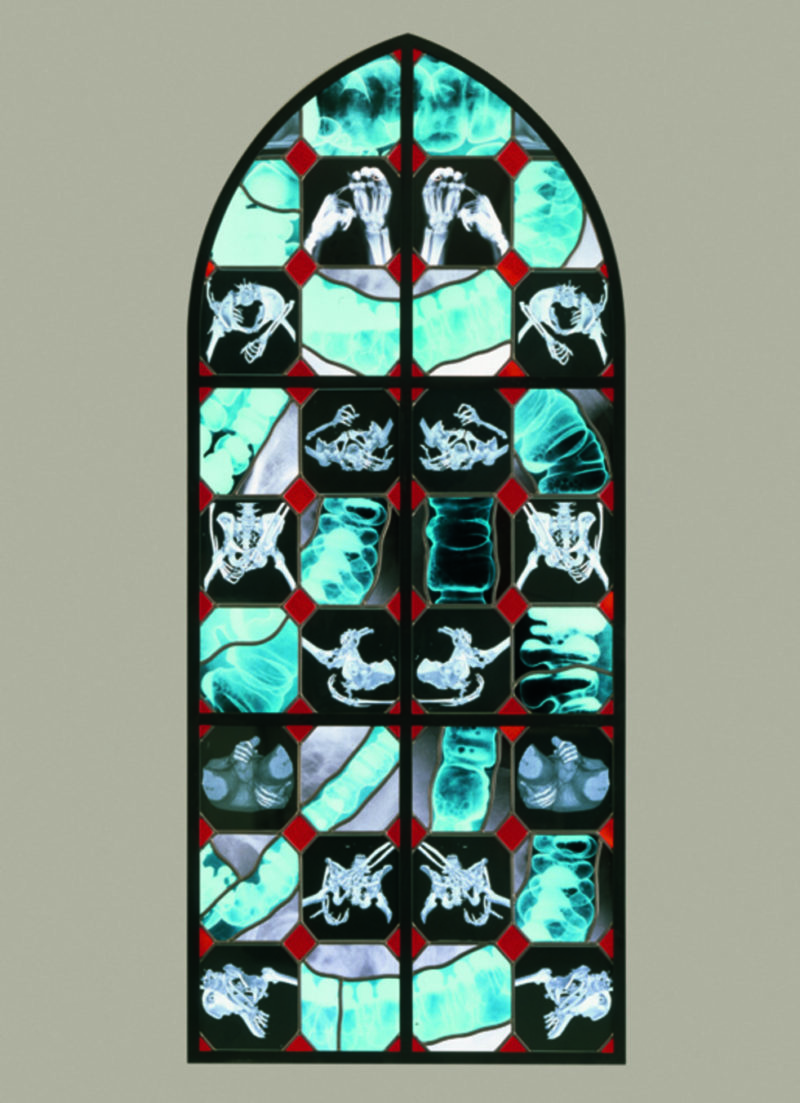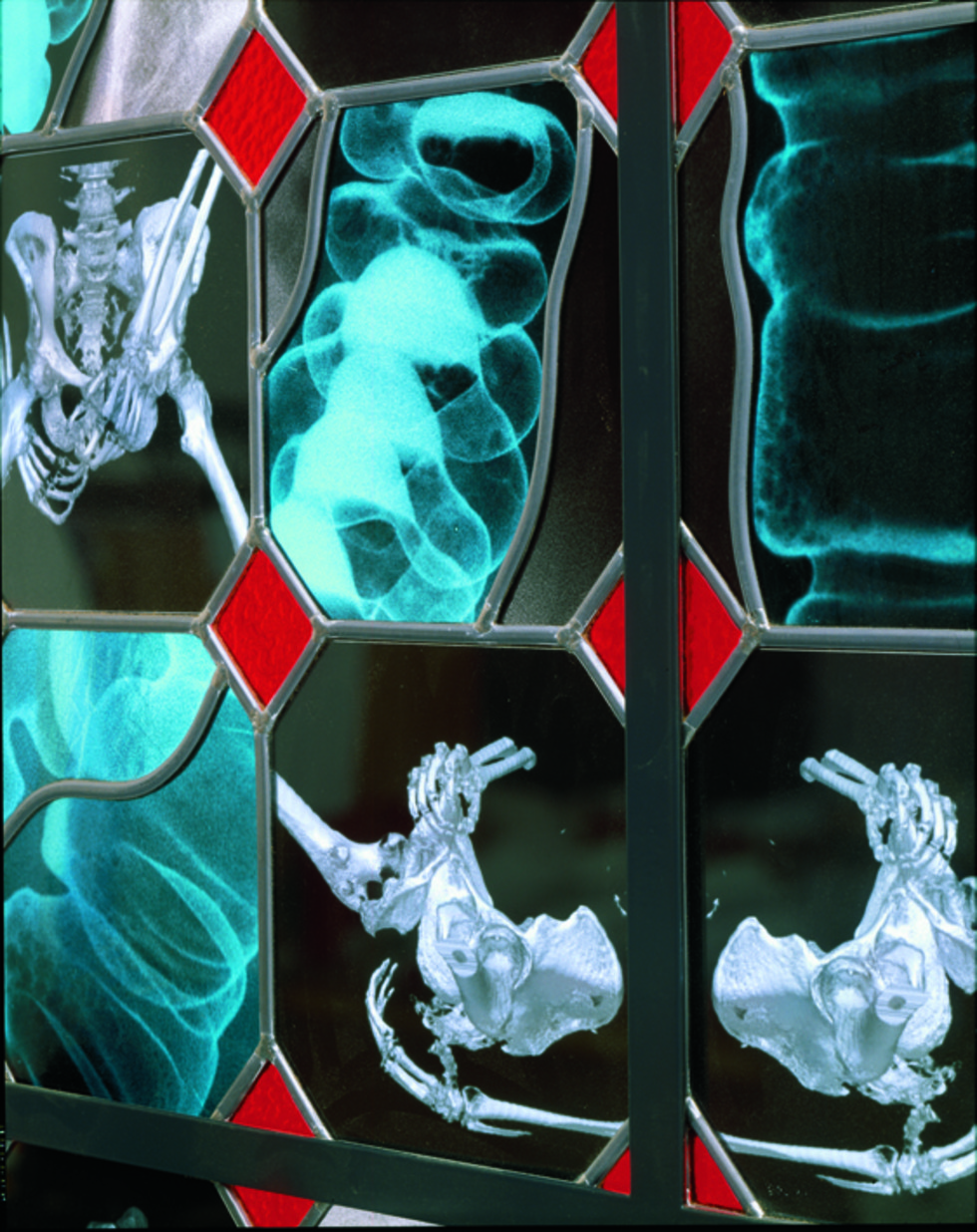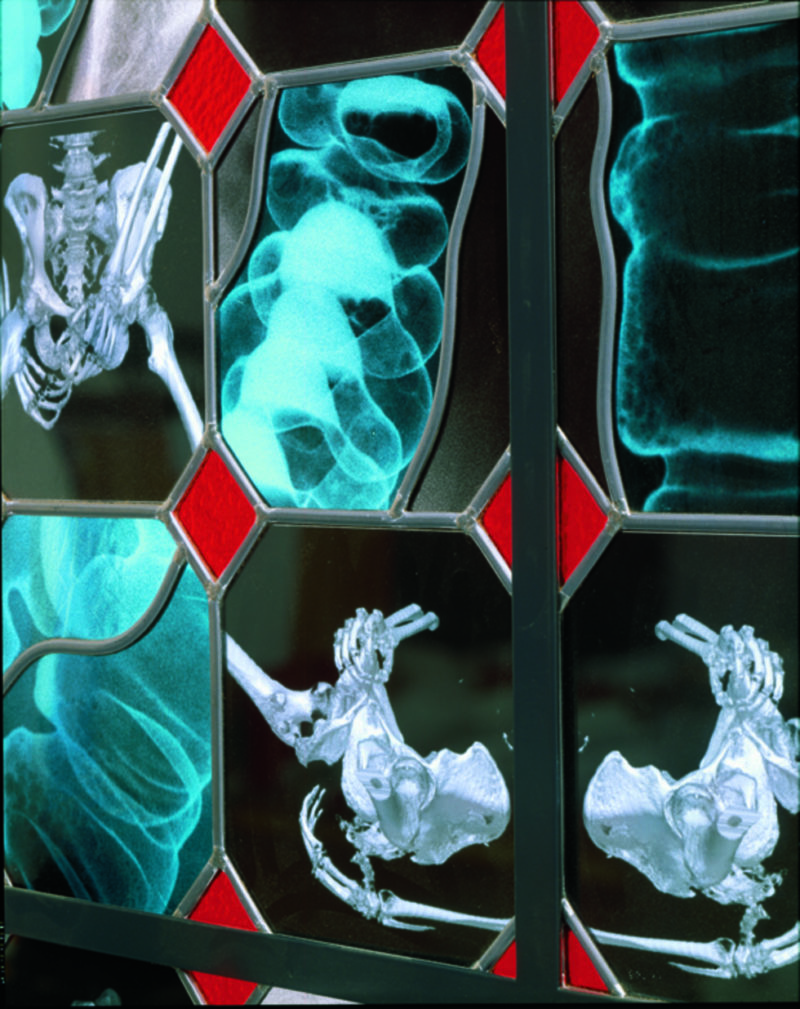 About Delvoye
Delvoye was born in Belgium in 1965. Delvoye's work has always straddled the line between the consecrated and the secular worlds, with his masterpieces being characterized by gothic drama and the use of advanced technology.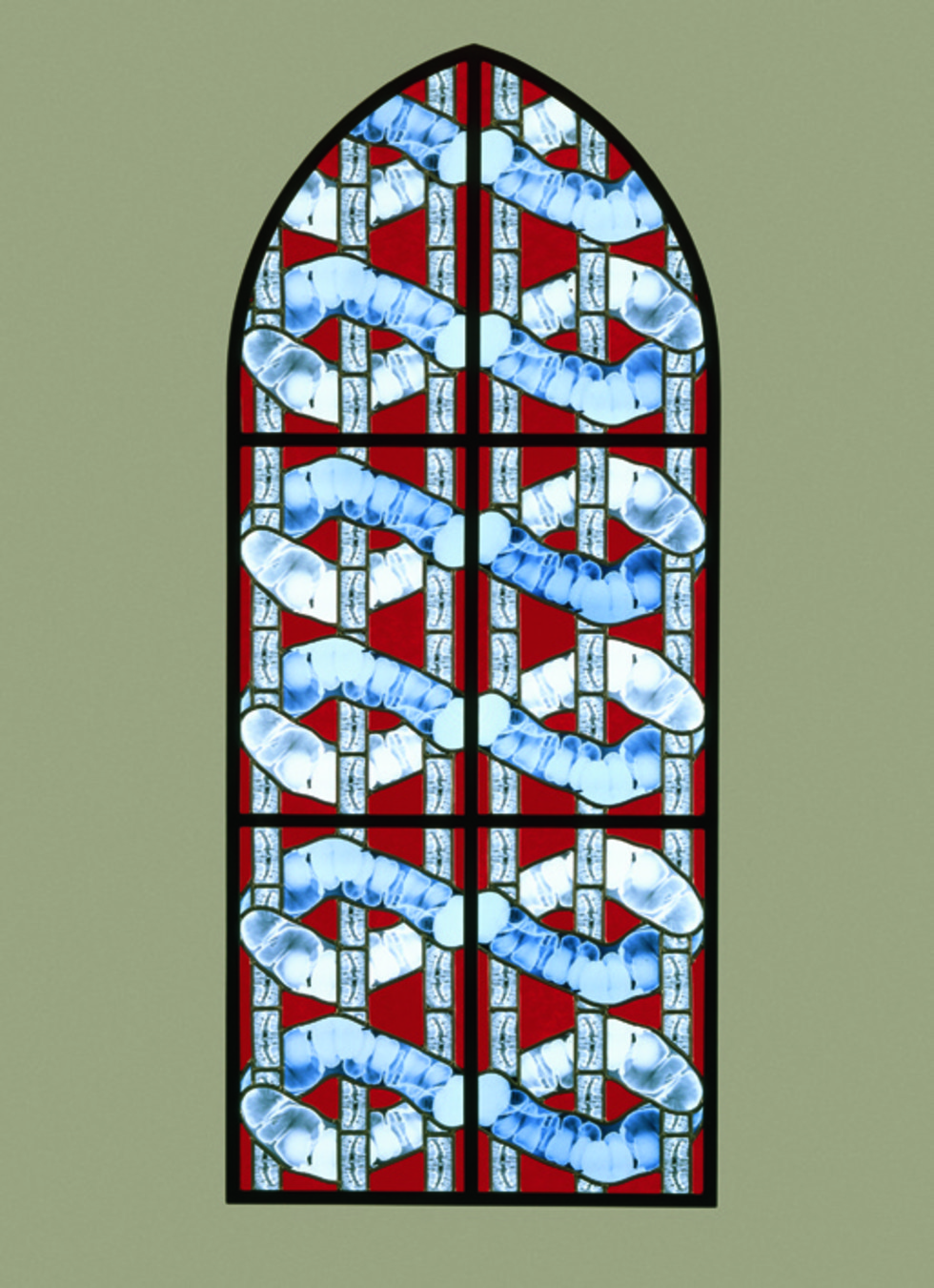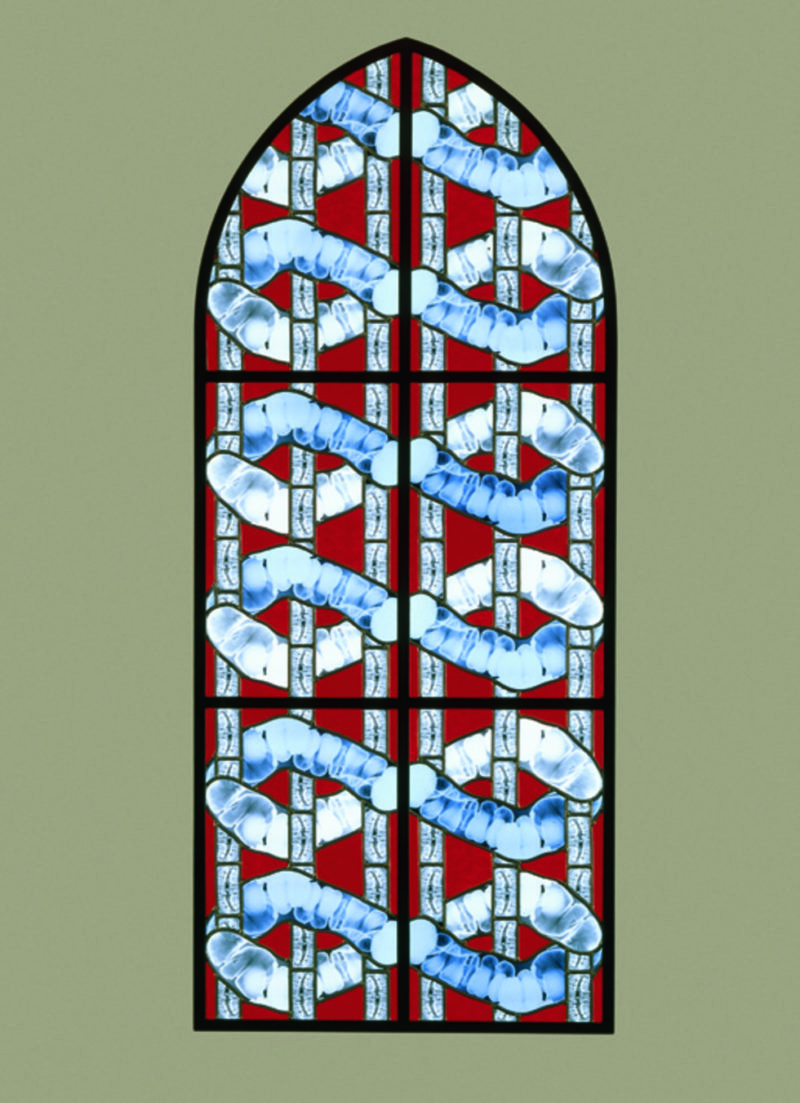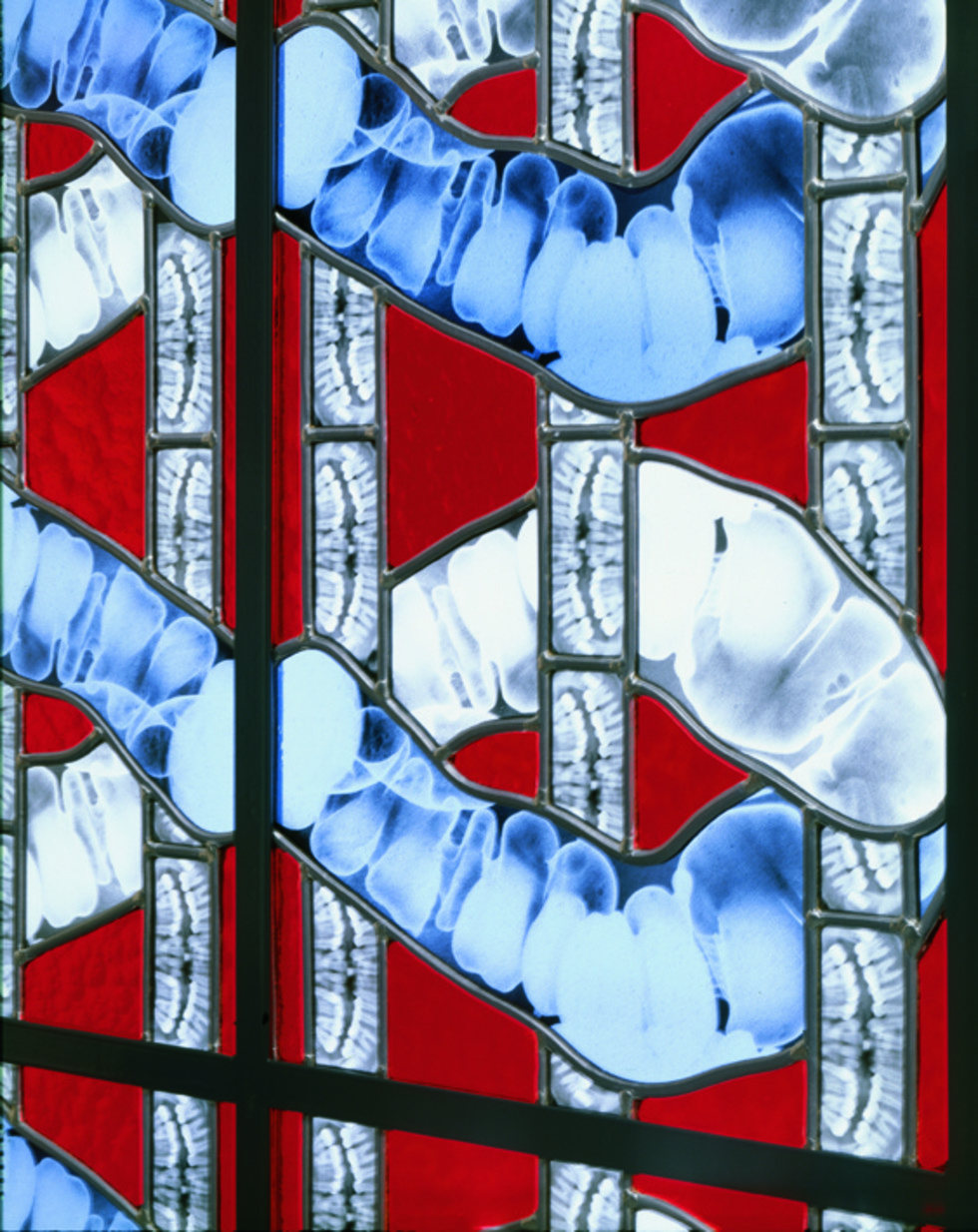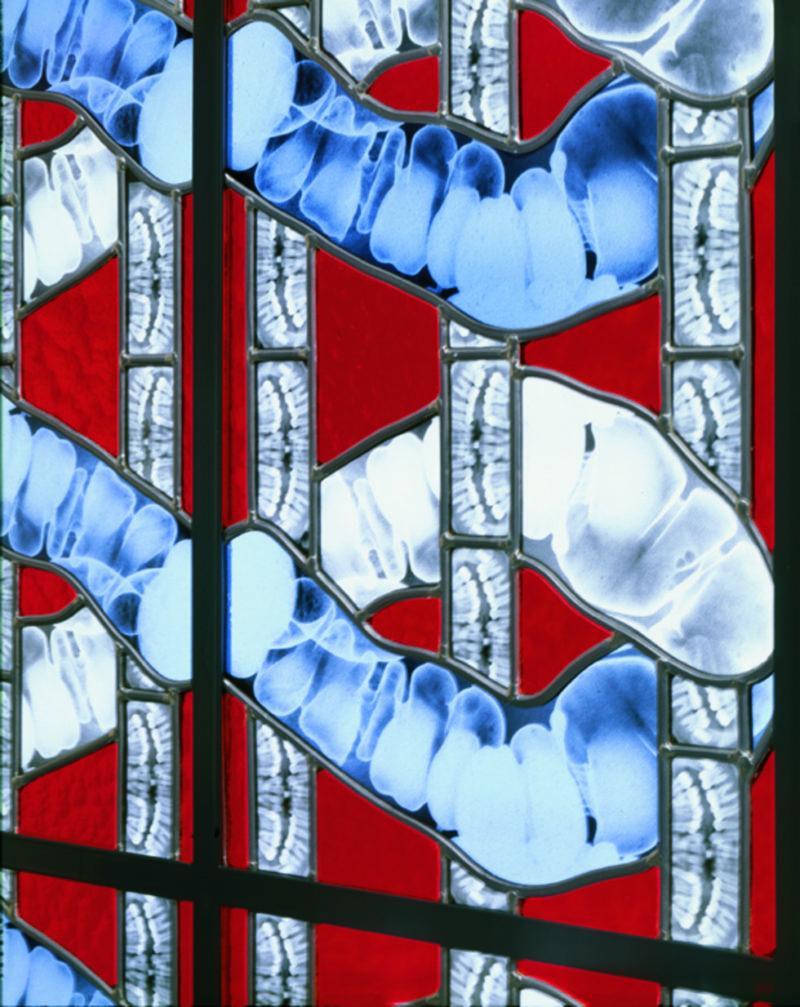 As such, Delvoye's installations, drawings, murals, and sculptures are distinctive and easily identifiable. His utopian constructions demonstrate that Delvoye is an attentive observer and commentator of today's contemporary works and questions the way we live through his artworks.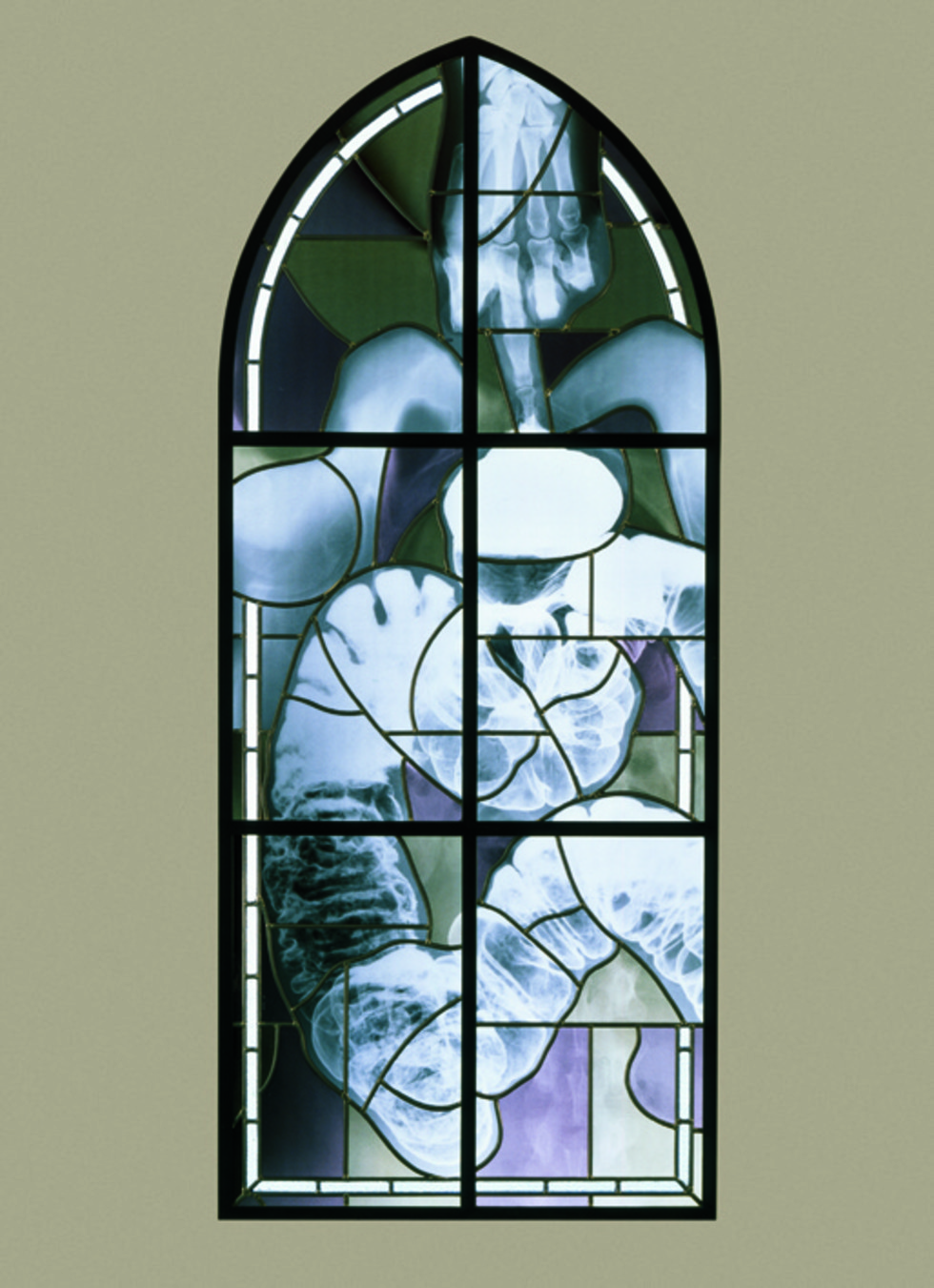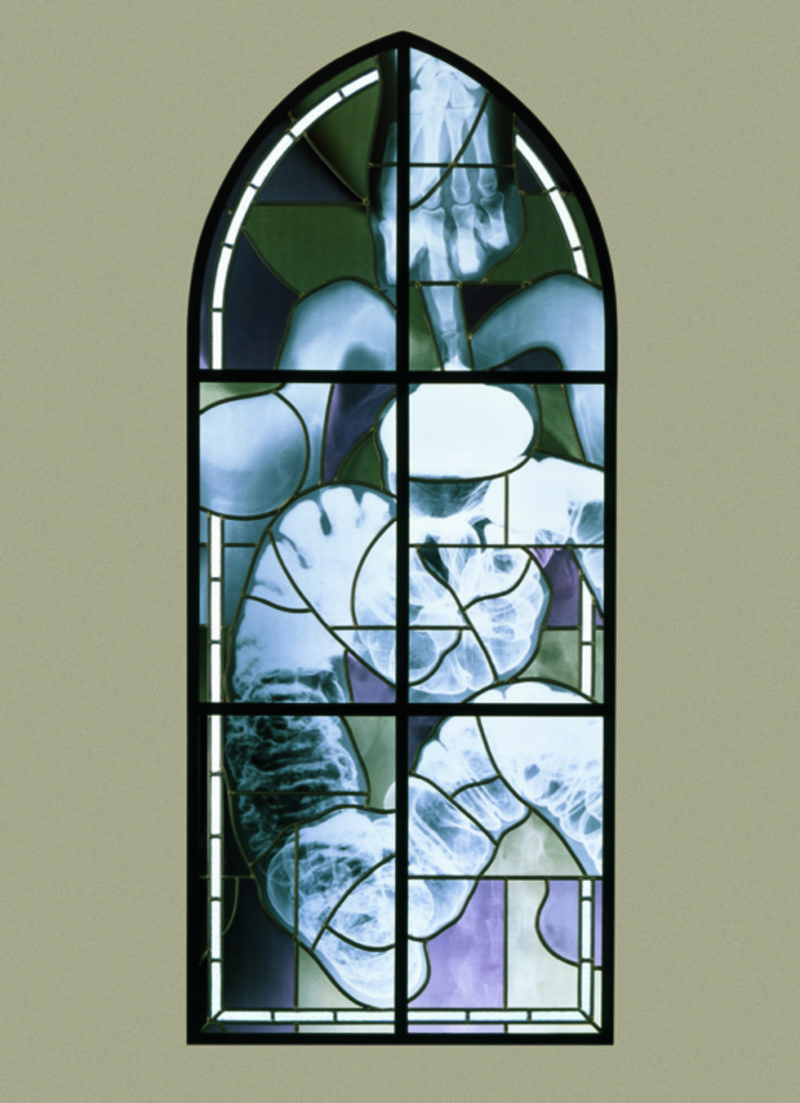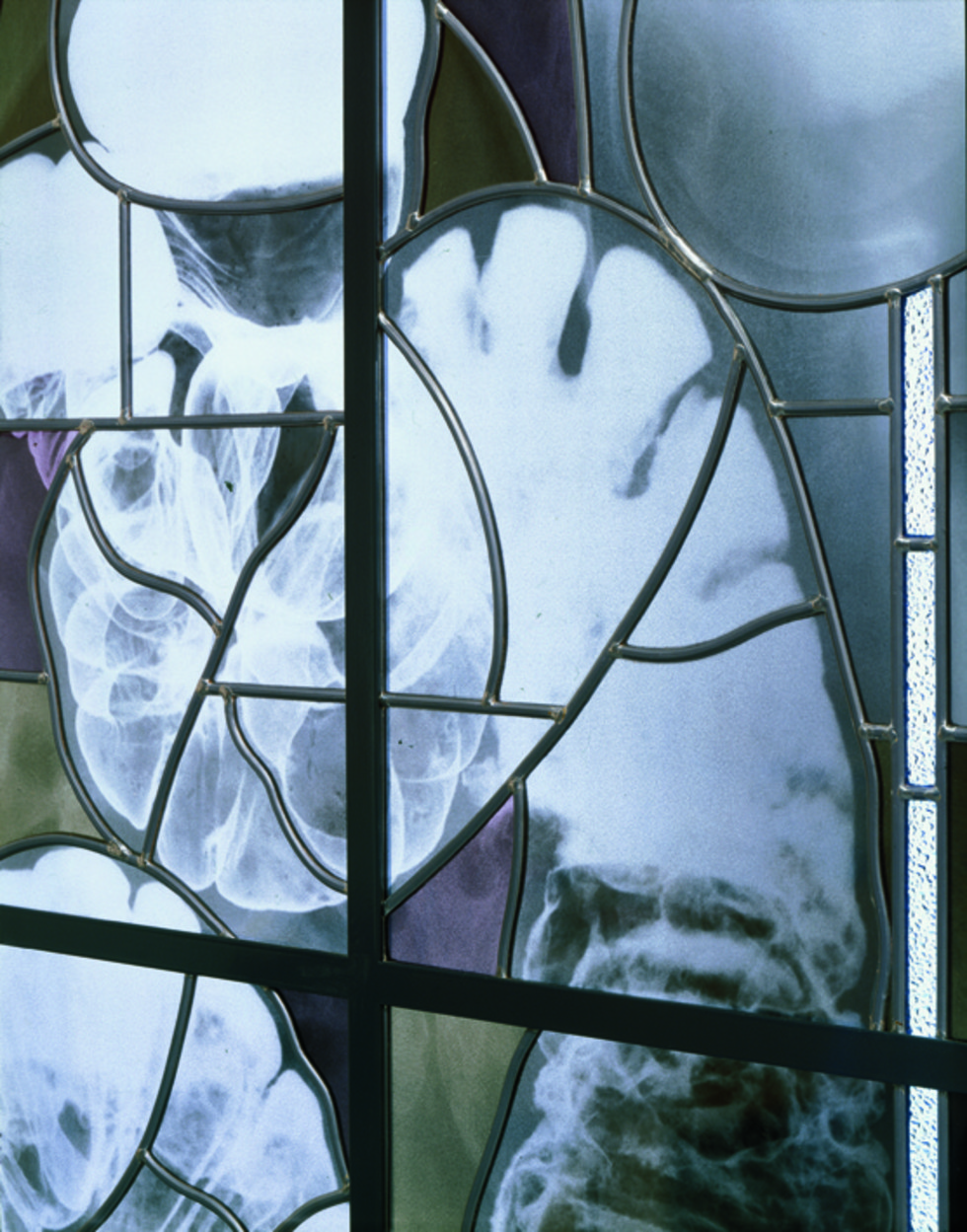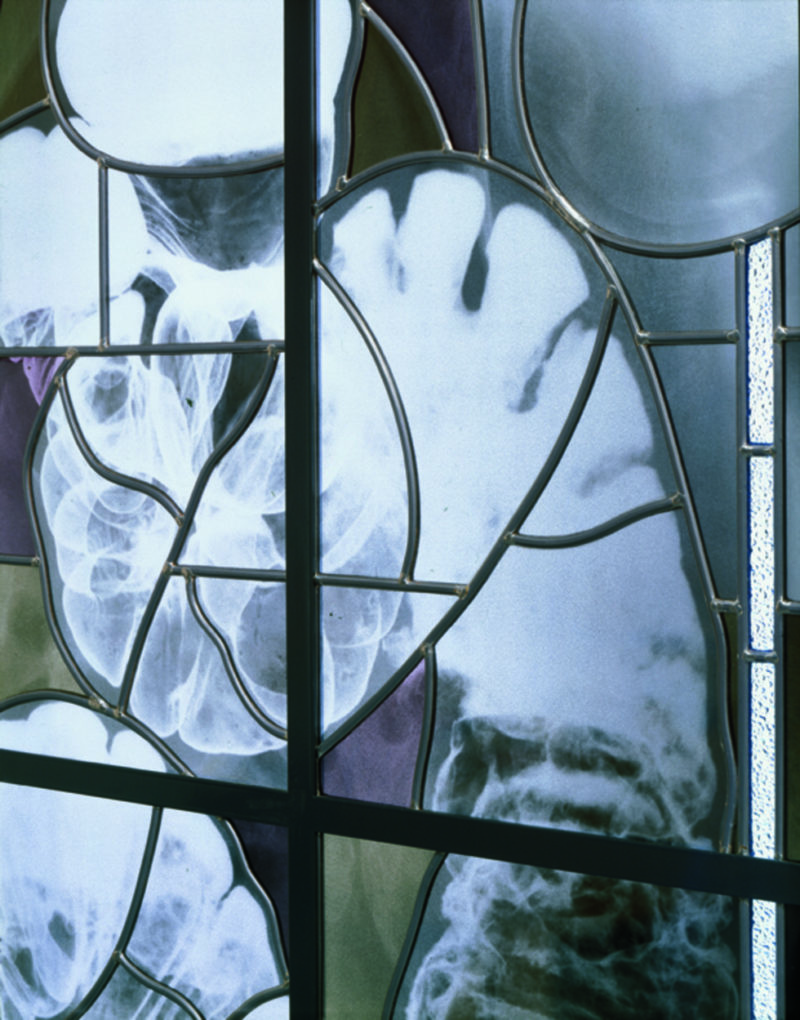 Though he is often inspired by technological advancements, he also works on more traditional techniques and styles such as stained glass and ironwork to express his perspective better. At the beginning of his career, Delvoye started with make-believe maps and wrought images.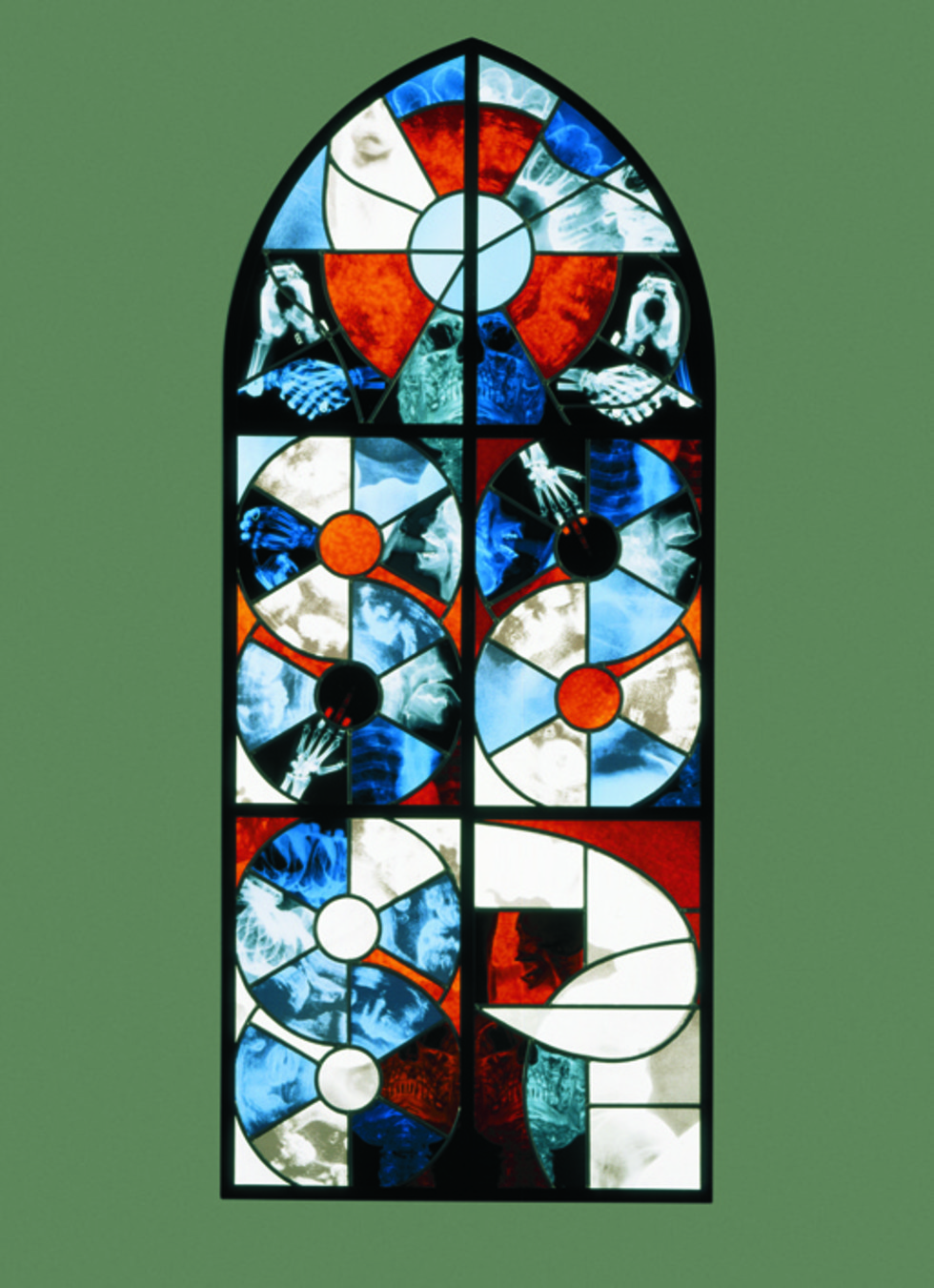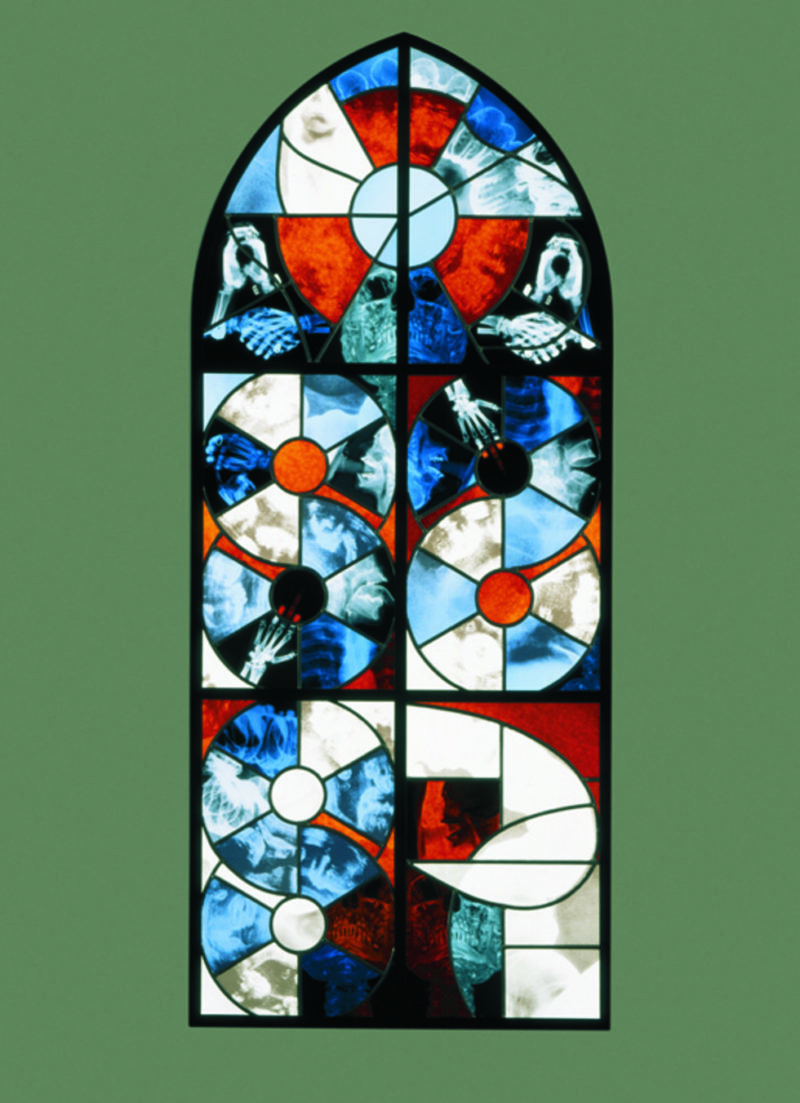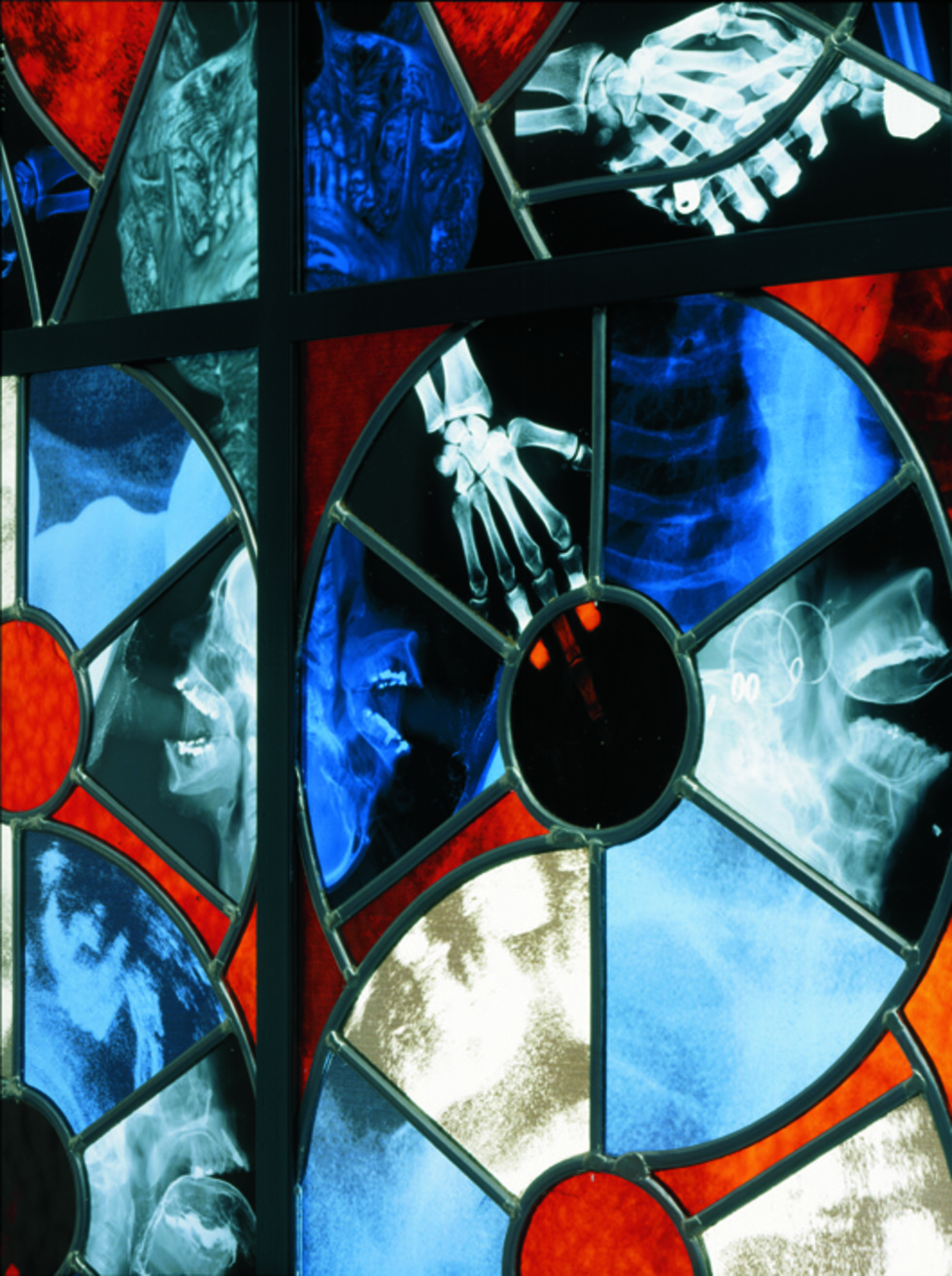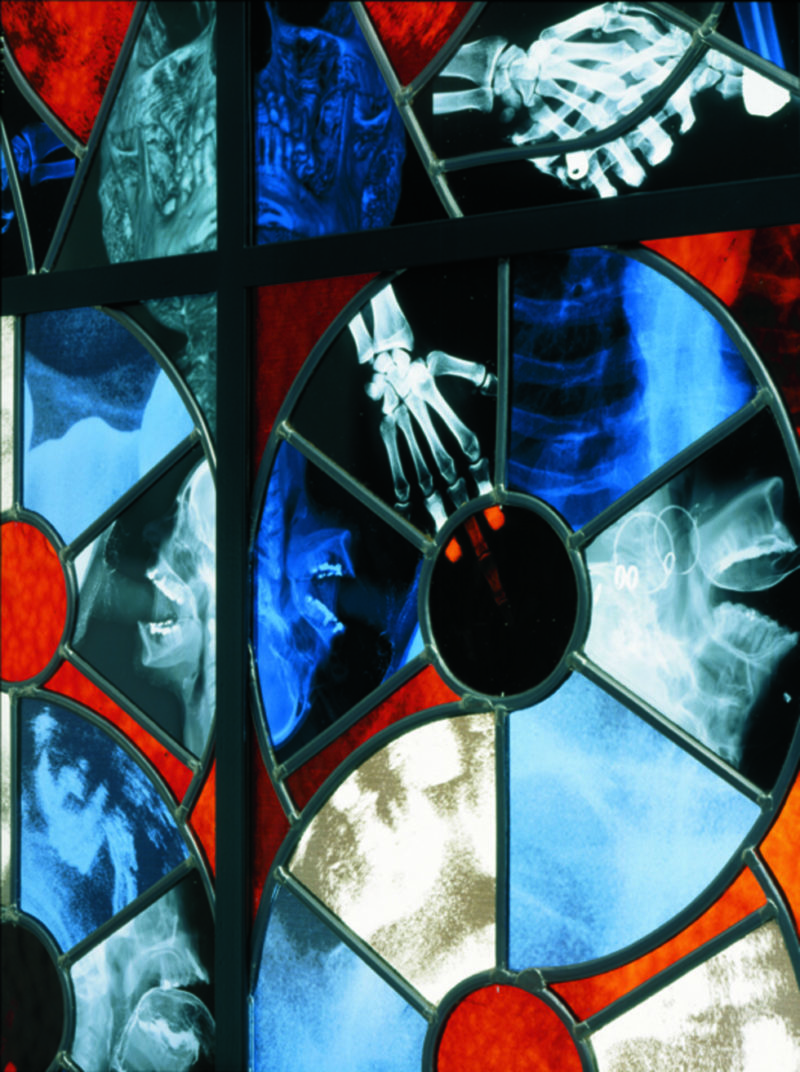 However, through his long and illustrious career, the artist has managed to bring his work to new heights where a team of expert craftsmen and scientists are often needed to complete his monumental works. As you can expect, some of his works have elicited a lot of controversies.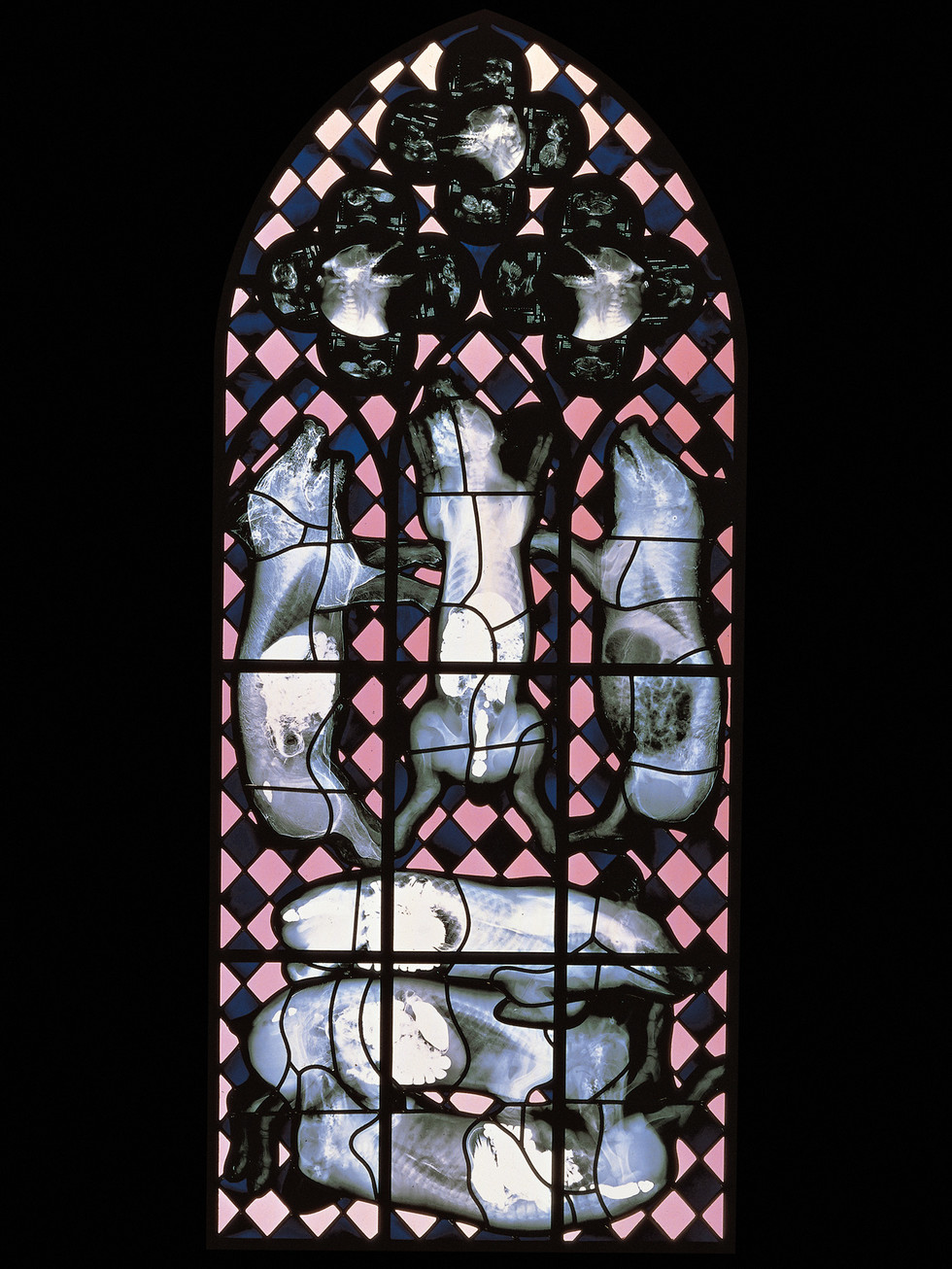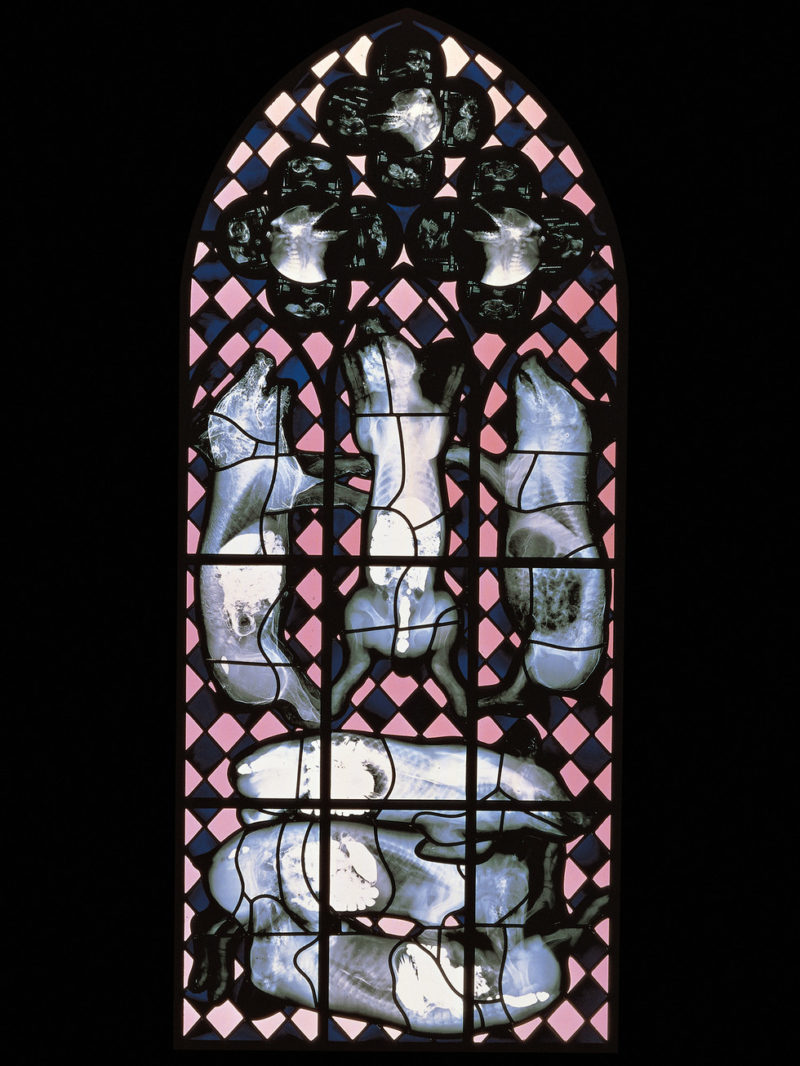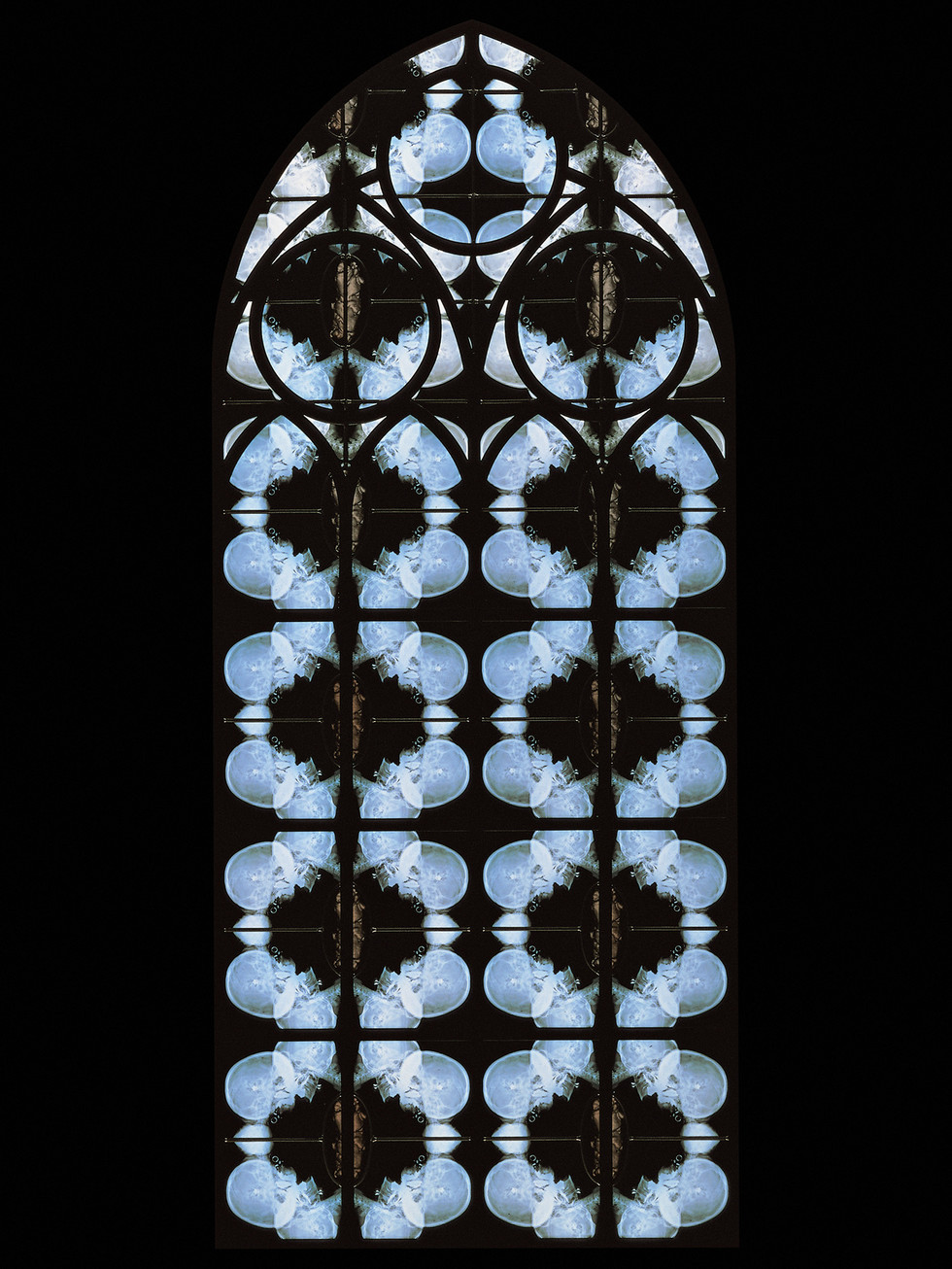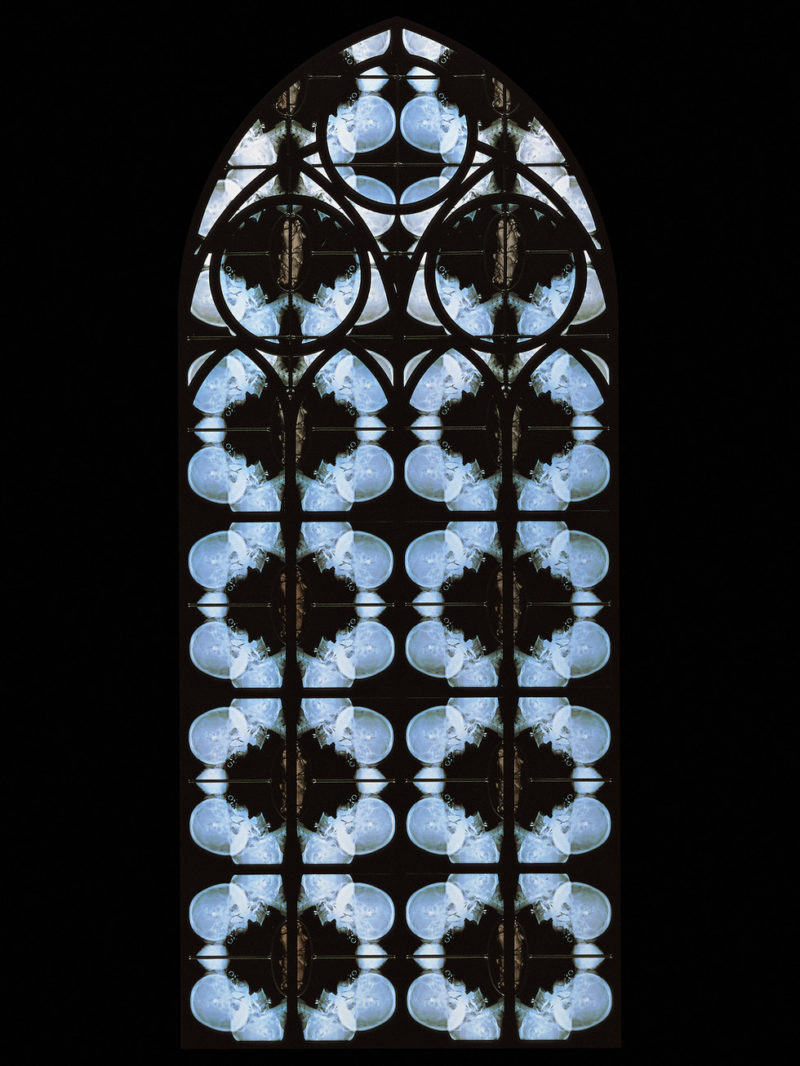 Because of his prowess, Delvoye has exhibited in many parts of the world, with one of his most recent exhibitions being held in Paris during the 2021 Quand la matière devient art in Maison Guerlain, Paris.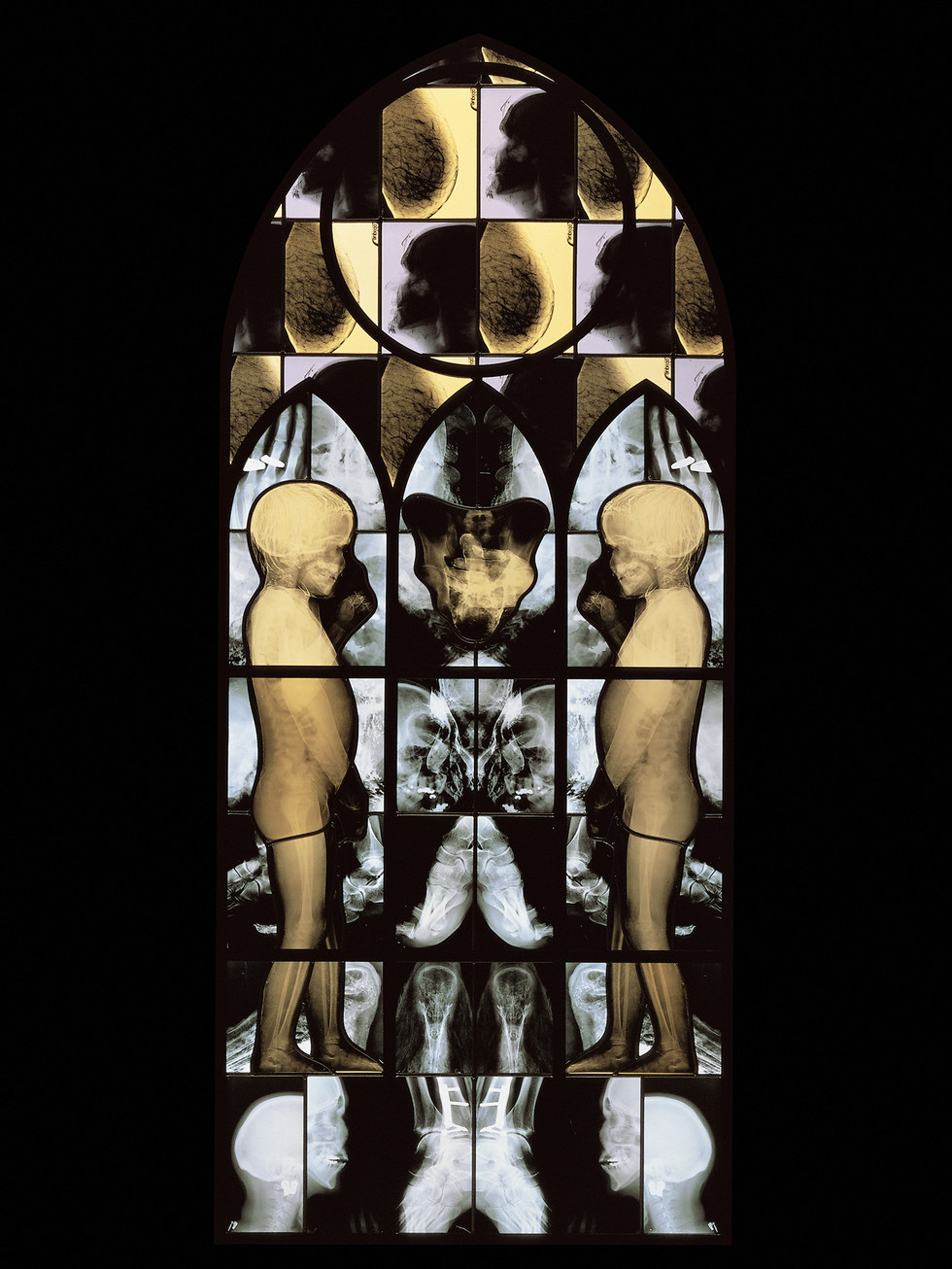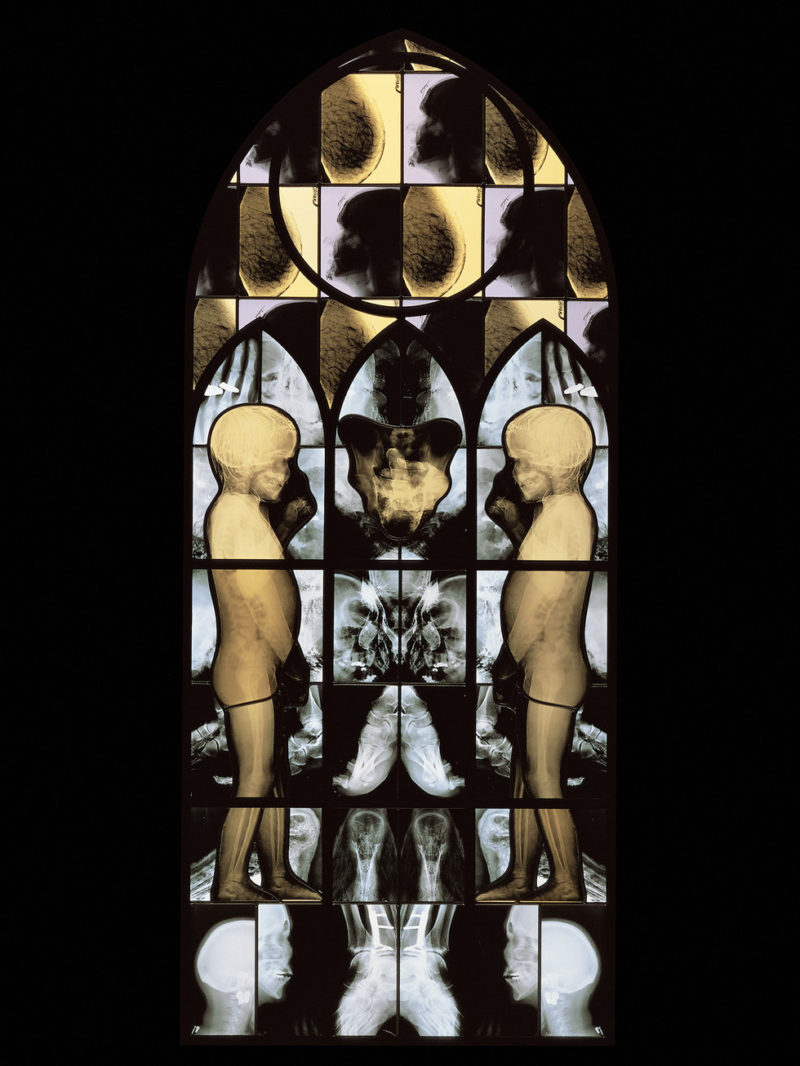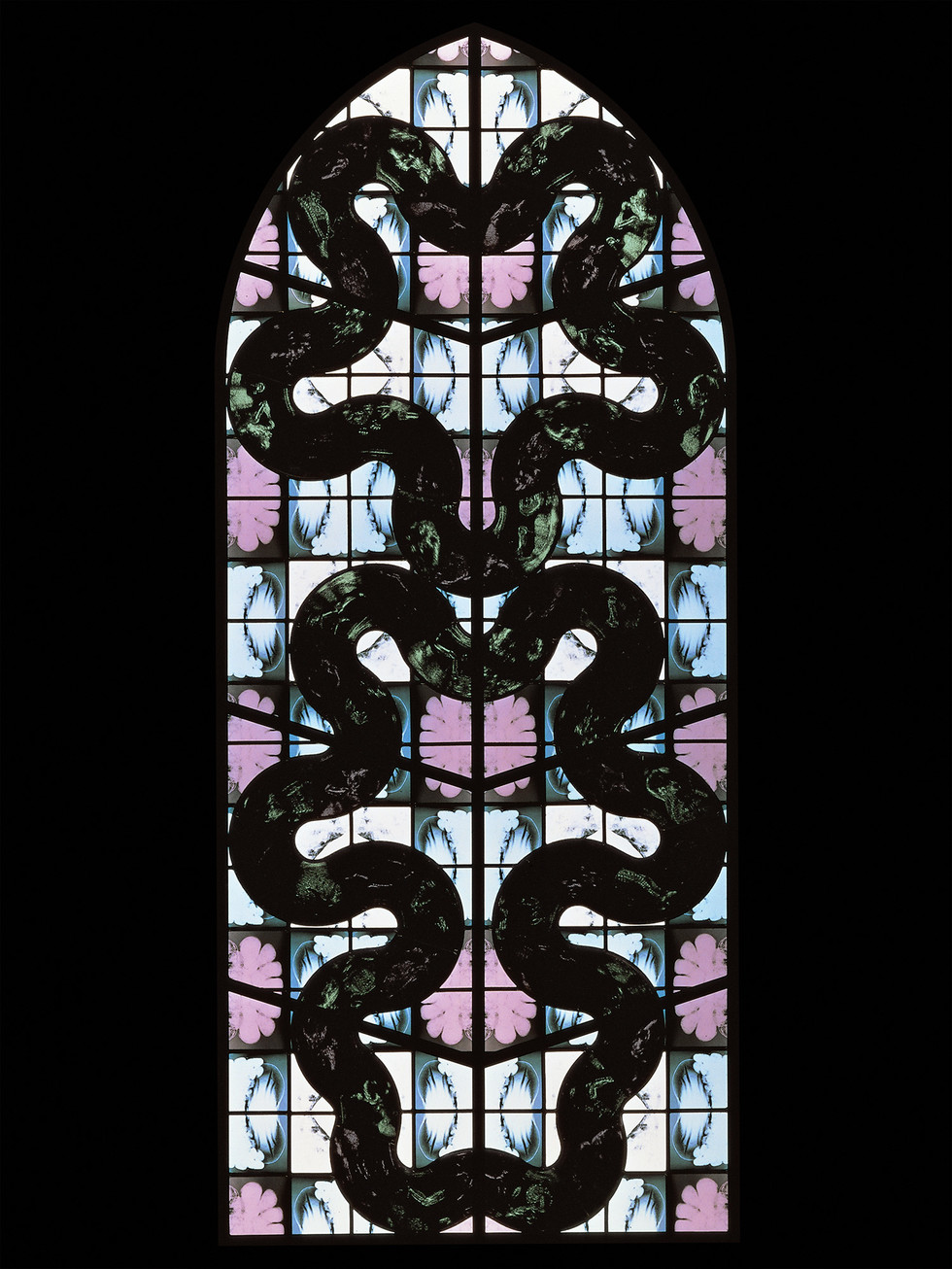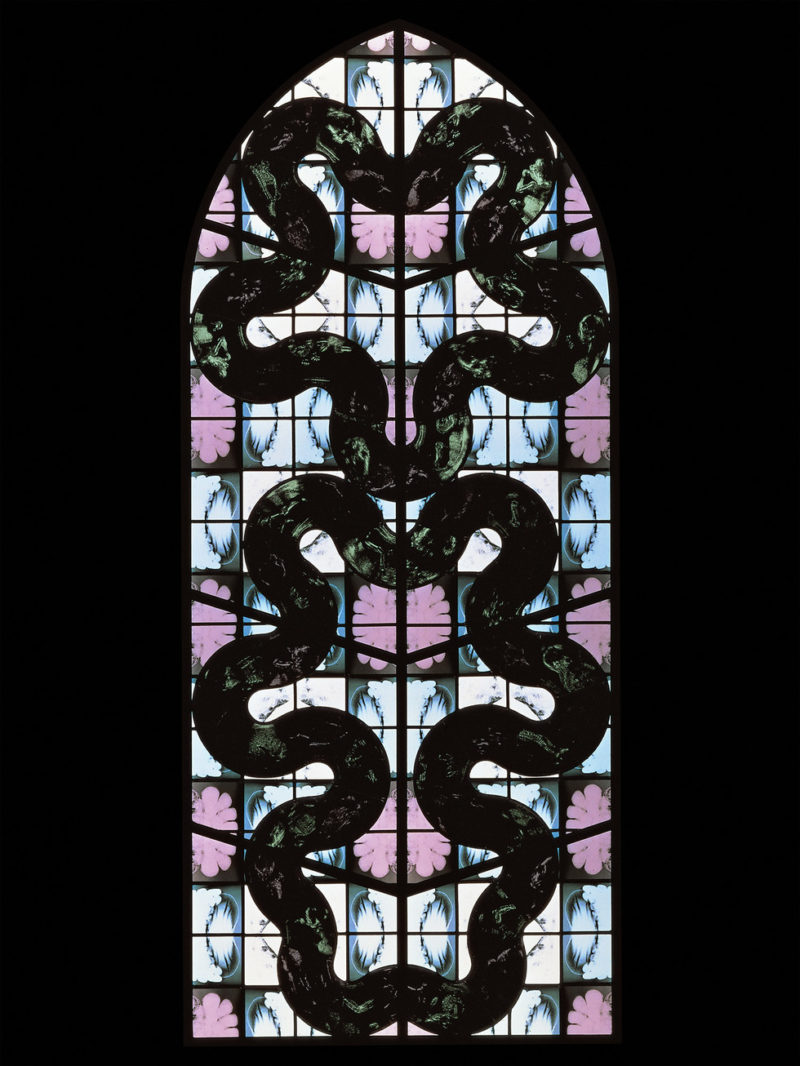 His artworks are primarily exhibited in Belgium and other parts of Europe, The USA, and elsewhere. Delvoye has gained international recognition thanks to his participation in many different exhibitions, including Documenta IX in 1992, the Venice Biennale in 1990 and 1999, and documenta IX in 1992.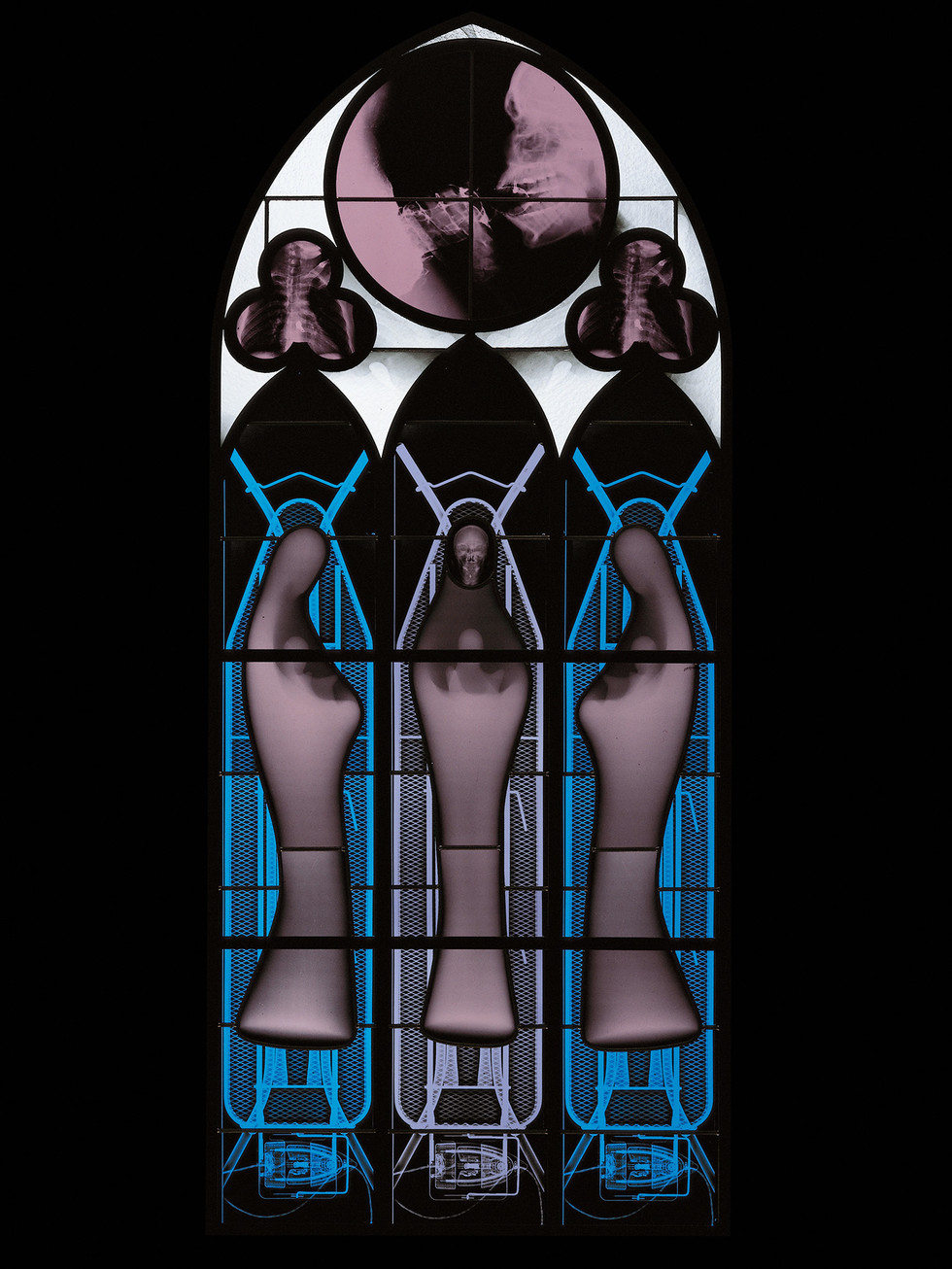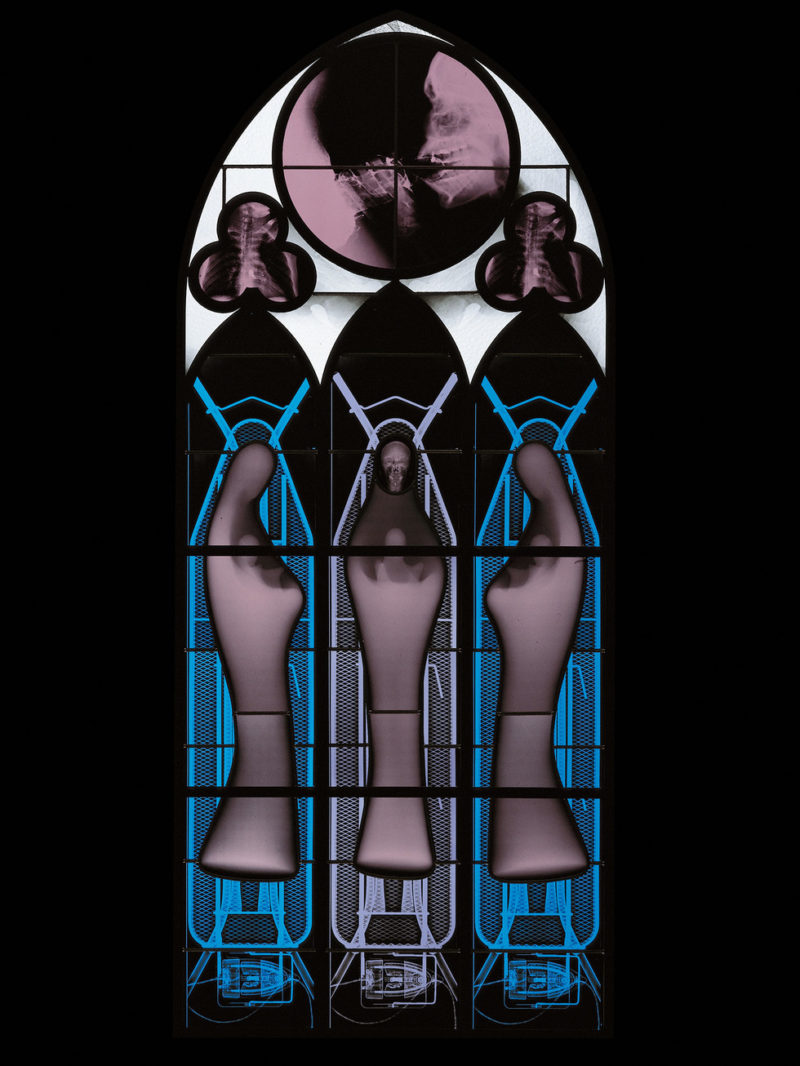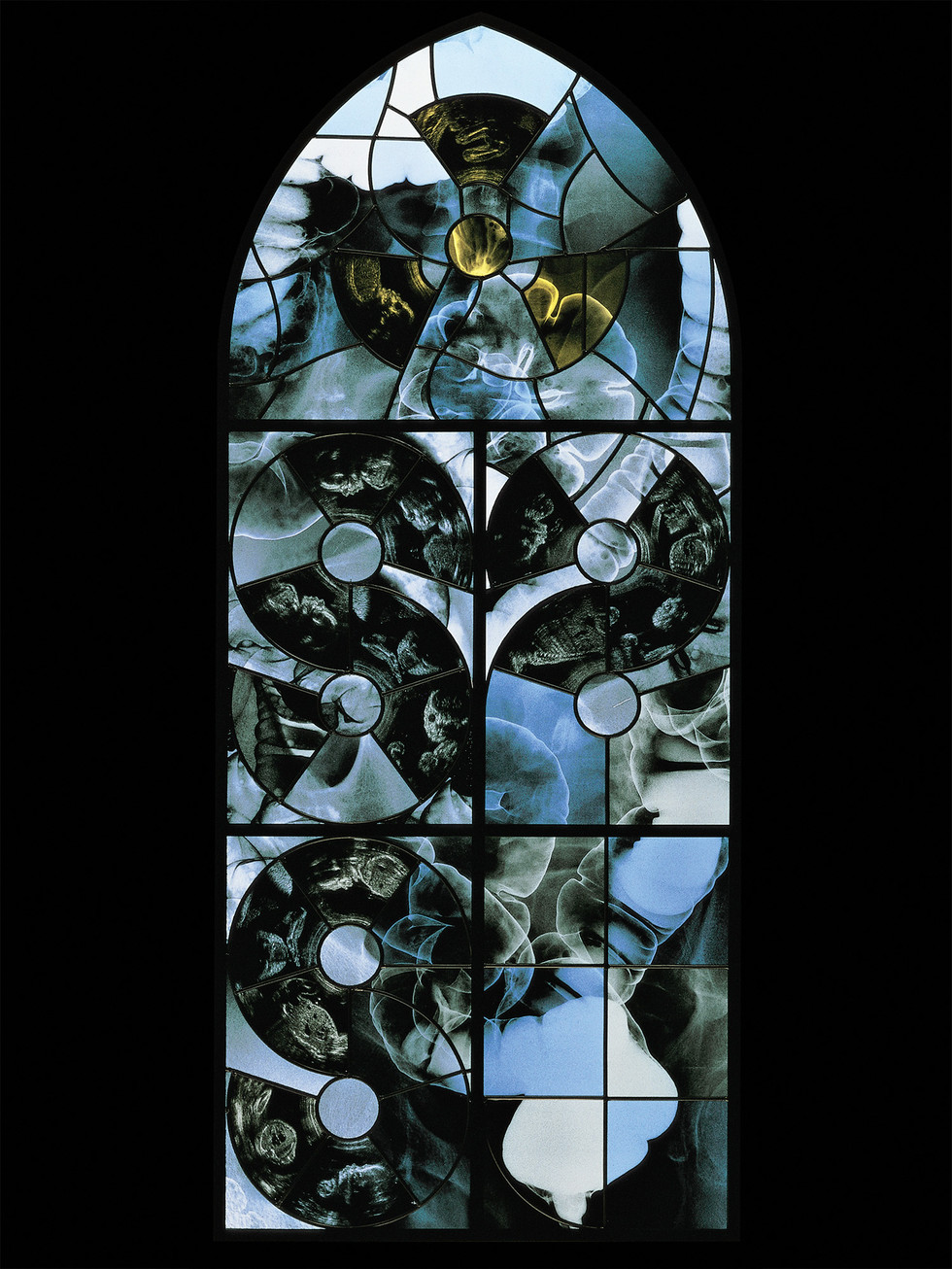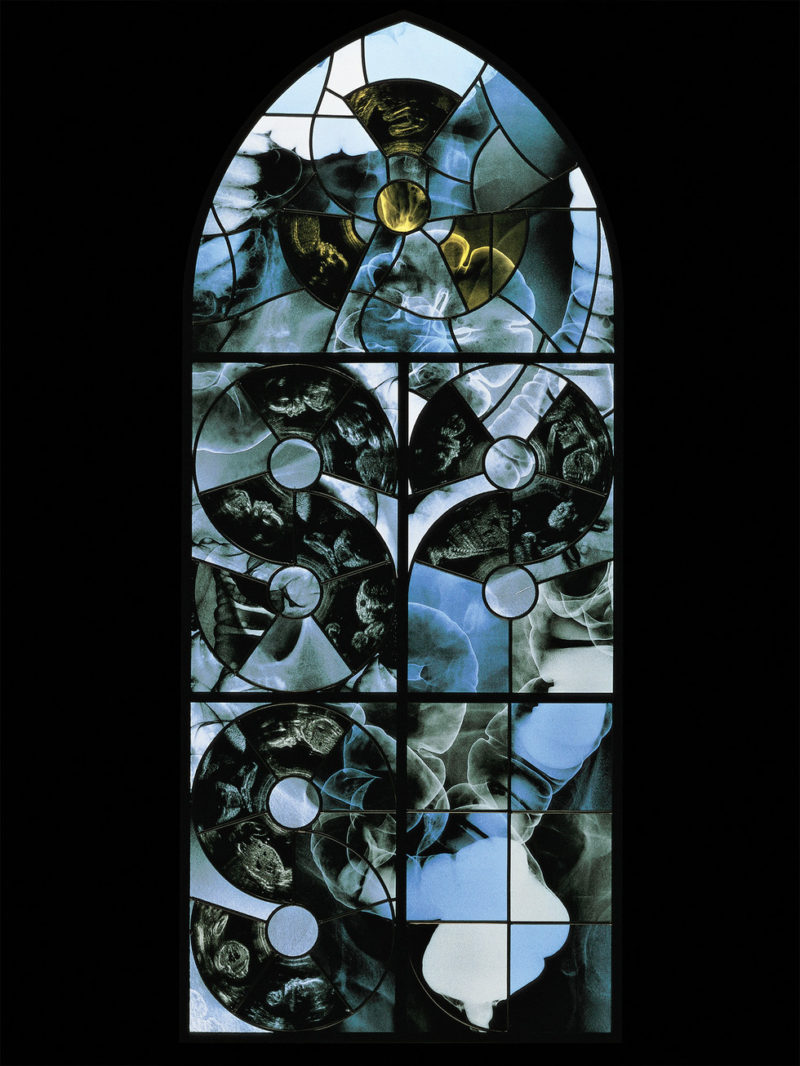 In 2016, he made history by becoming the first non-Iranian artist to have a retrospective of his works hosted at the Tehran Museum of Contemporary Art, the first since the Iranian revolution commenced. His artworks are in at least 31 museum collections, which explains why he is ranked among the top 1000 male artists in the world. Today, Delvoye continues to tour all over the world.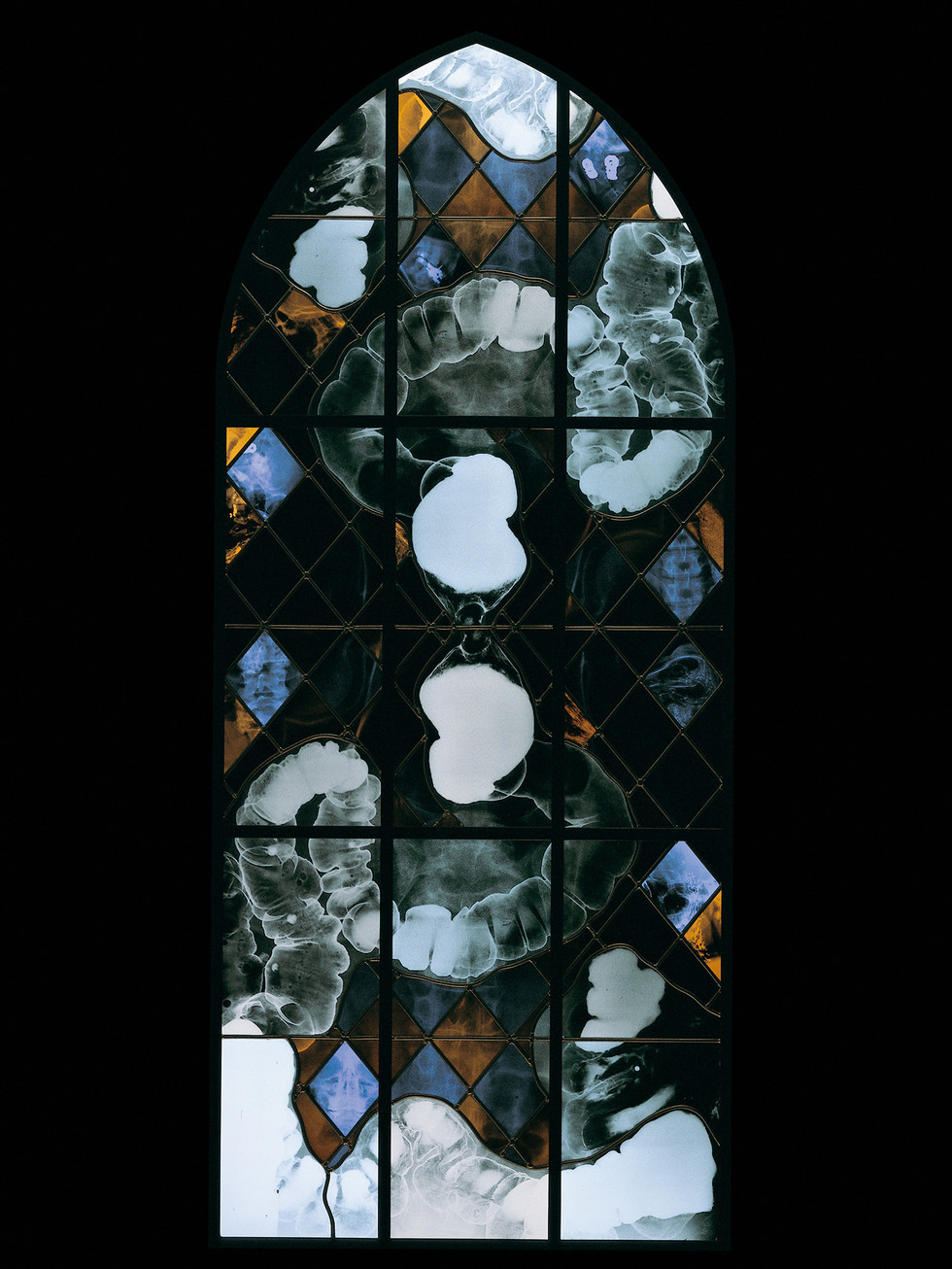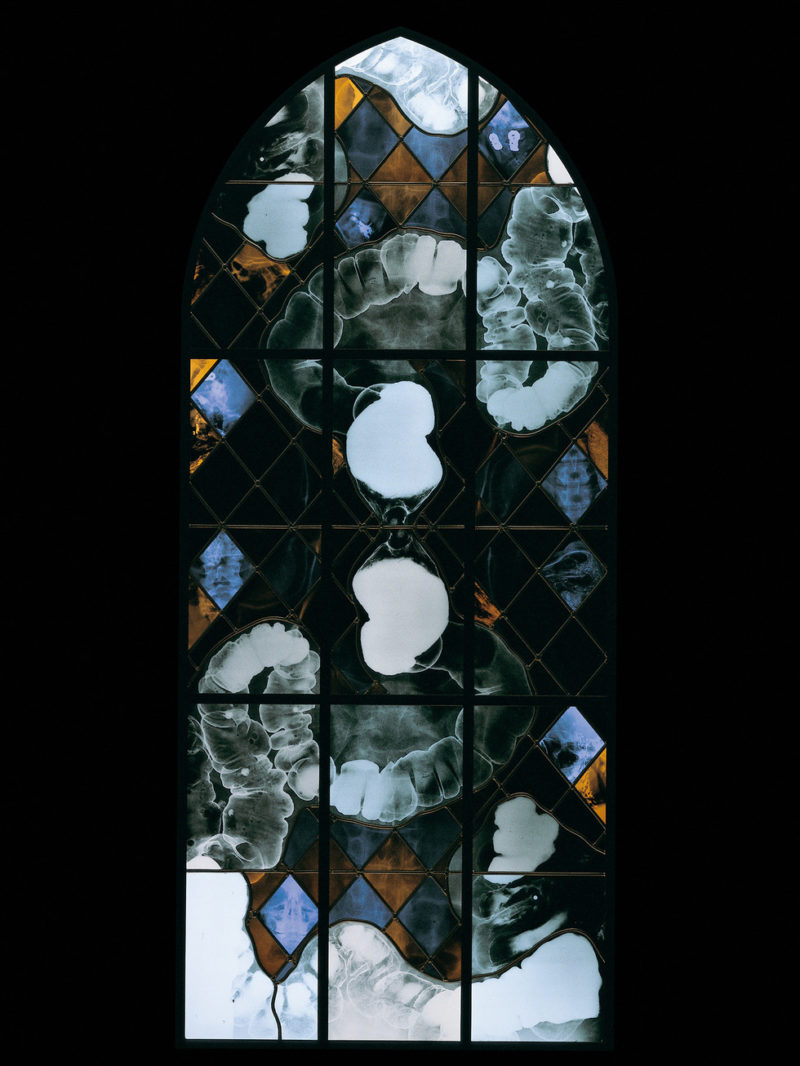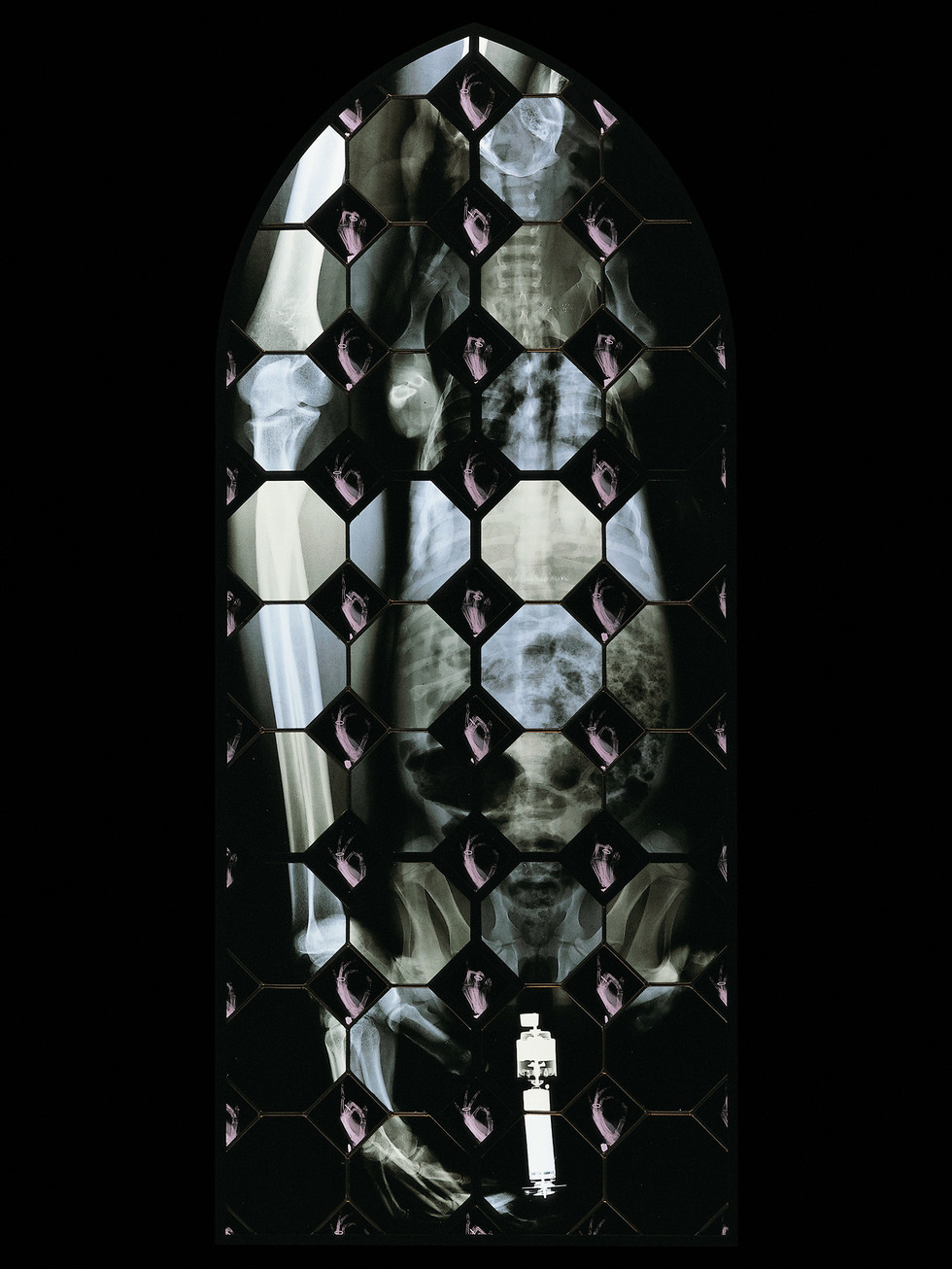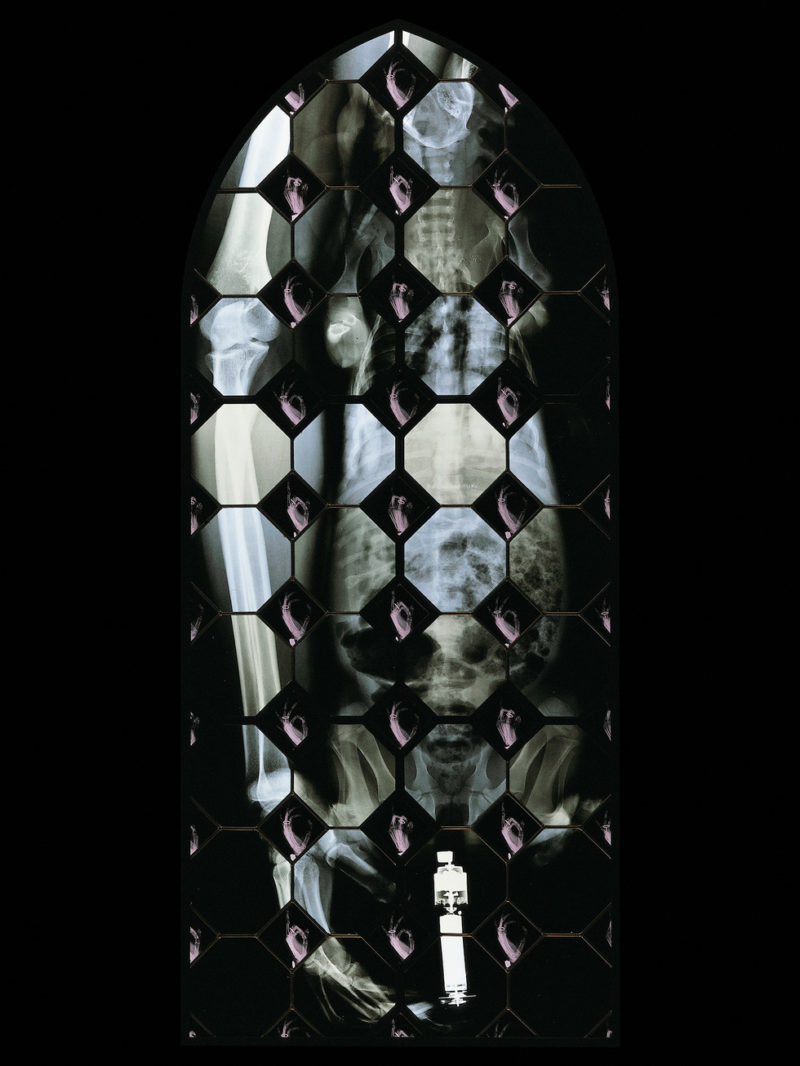 Final thoughts
Delvoye creates art to entertain and fascinate his audiences. A neo-conceptual artist, he is celebrated for works that ingeniously combine rational ideas, an innovative approach to materials, and a deep fascination for craftsmanship. Blurring the lines between the past and the digital worlds that we live in today, Delvoye makes flowing, mathematically seamless, intricate sculptures that take art and design to new heights of origination.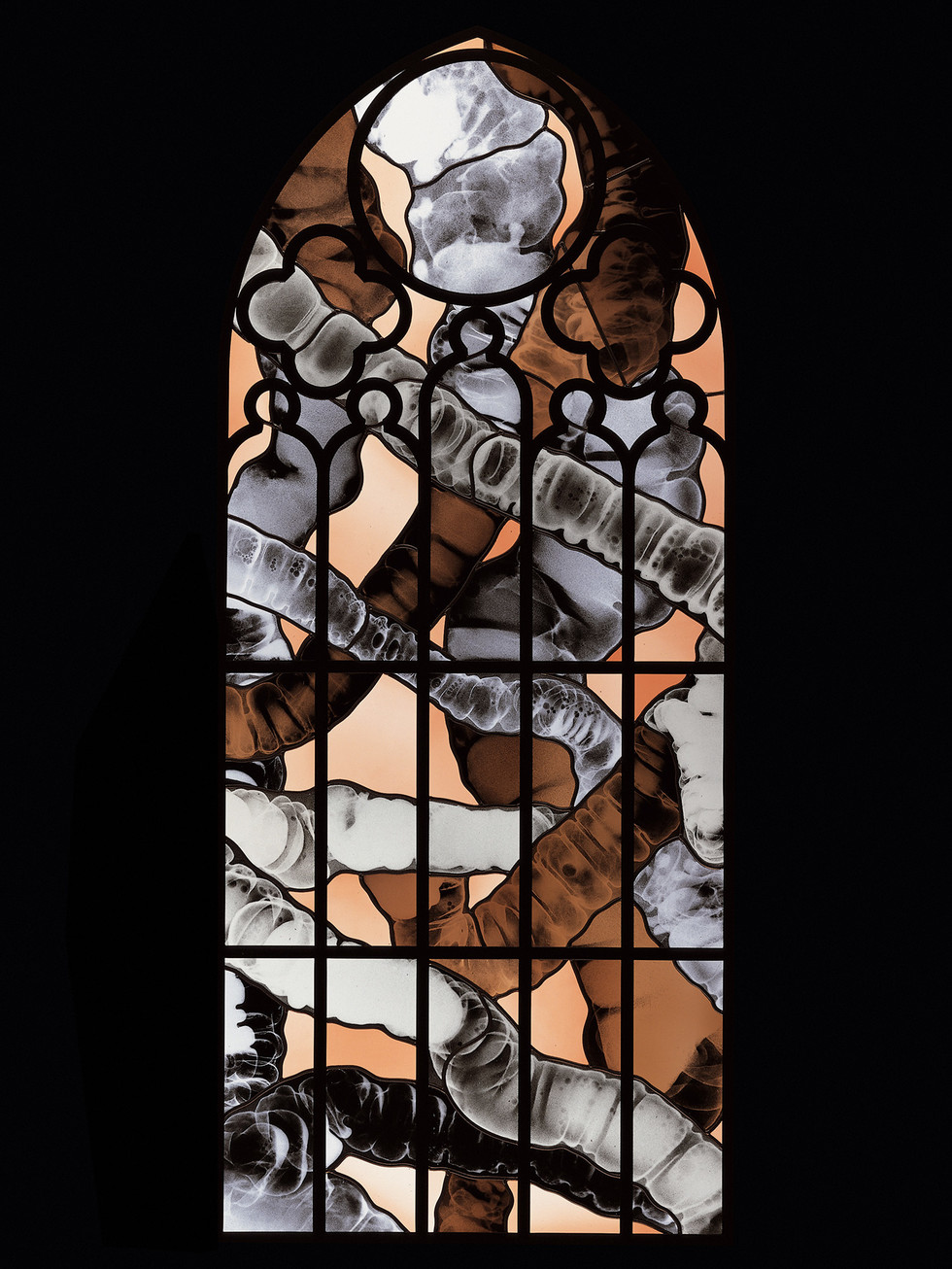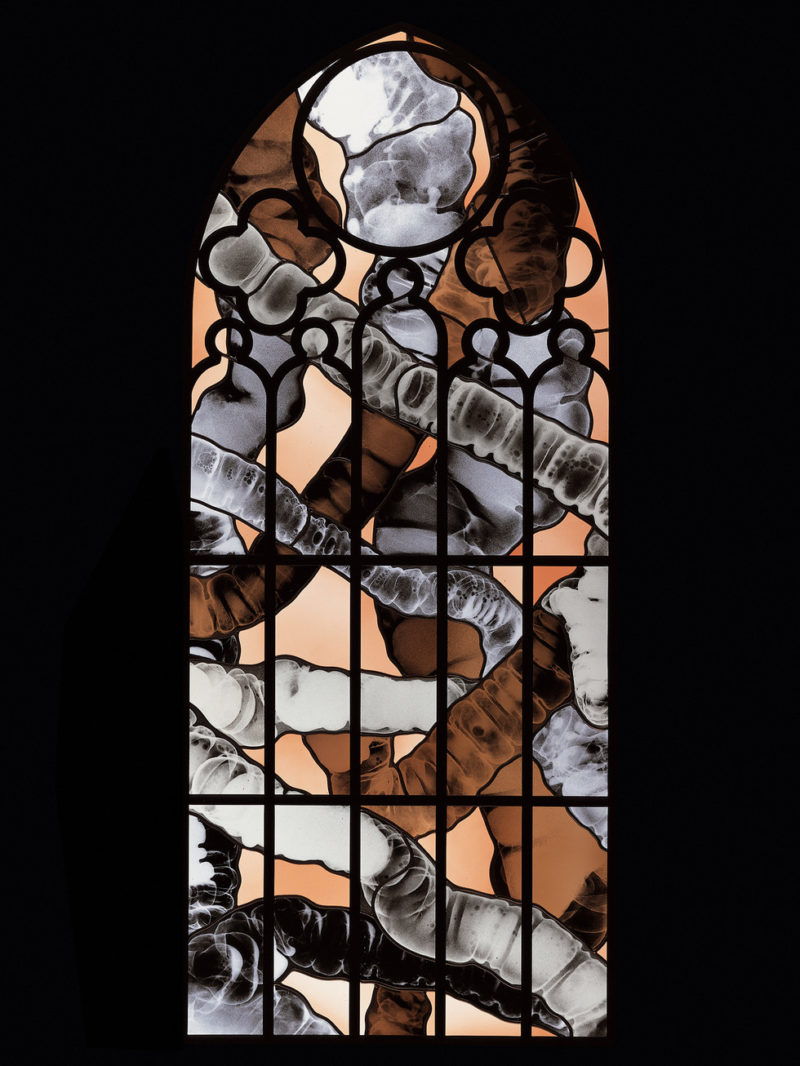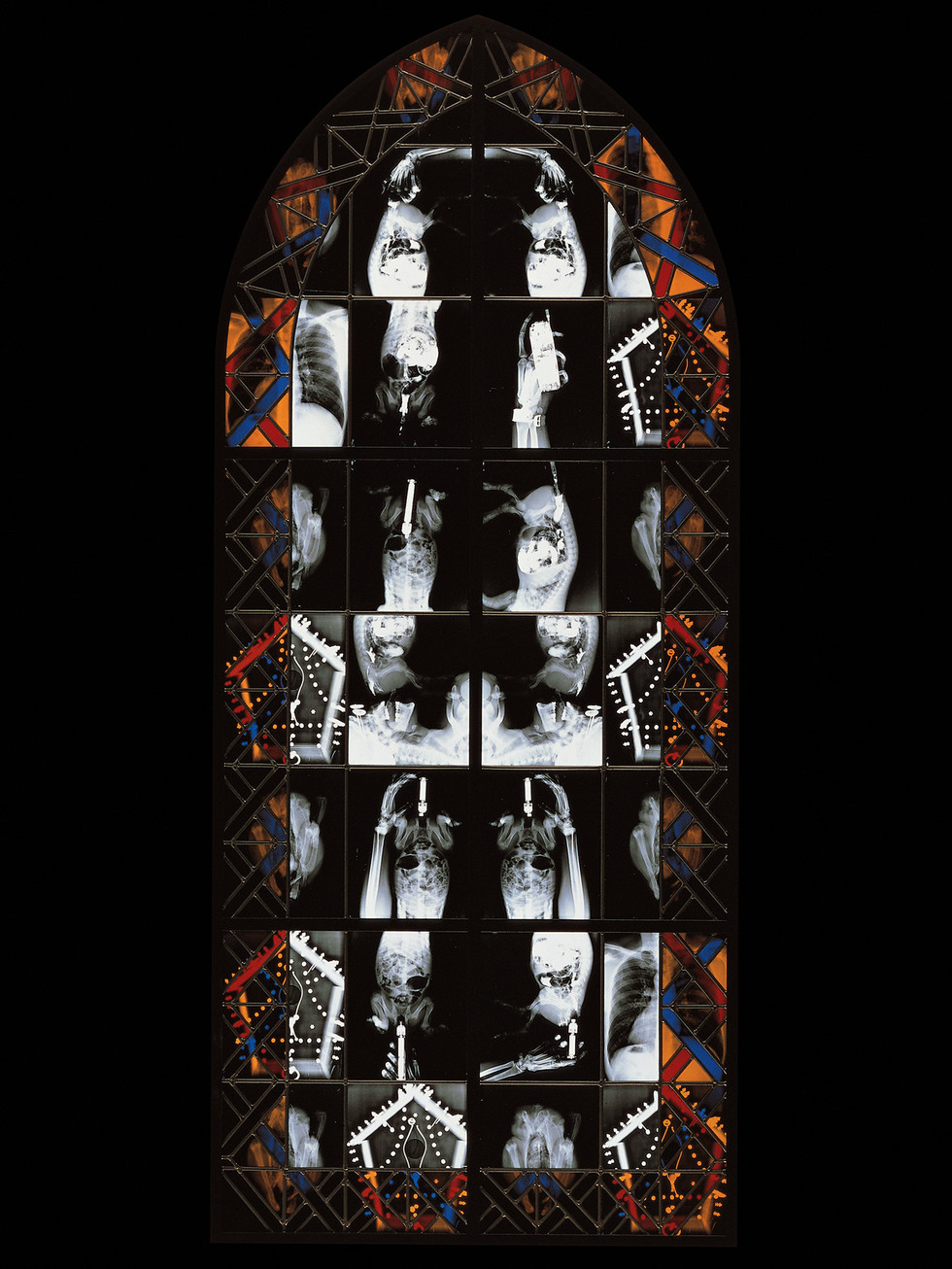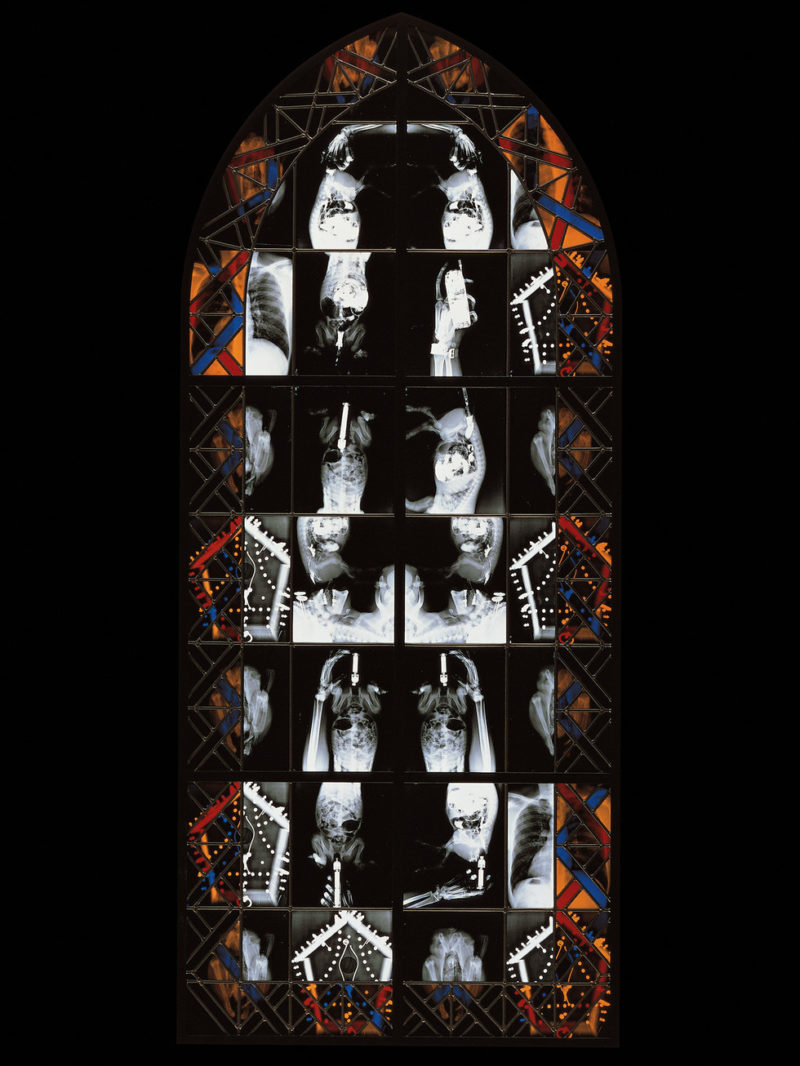 One of his most outrageous works is his complicated installation Cloaca, a machine that he designed in several duplications since 2000. The device was designed to replicate the human's digestive process and is fed actual food to produce fecal matter, which is then dried and distributed to interested buyers and collectors.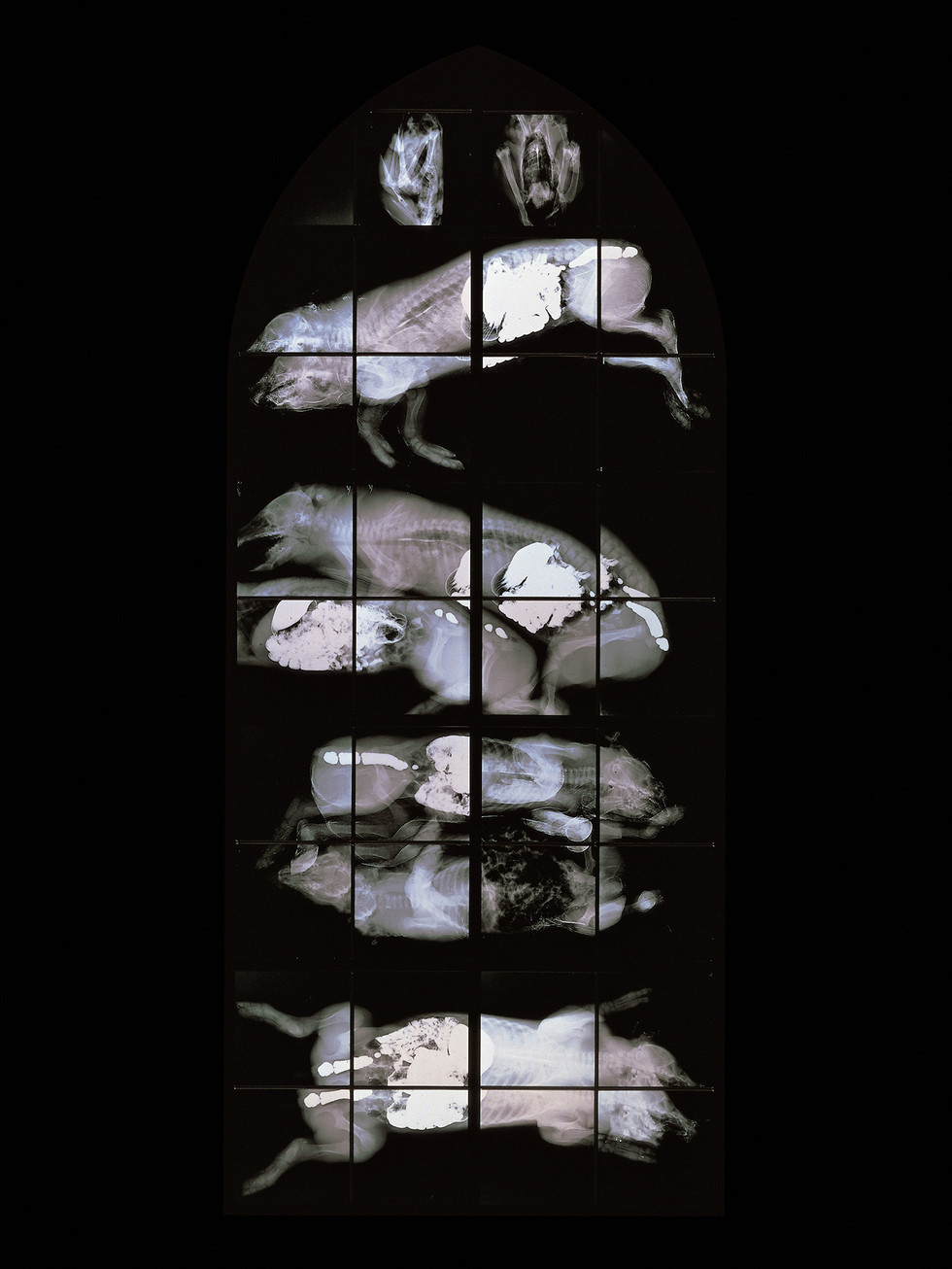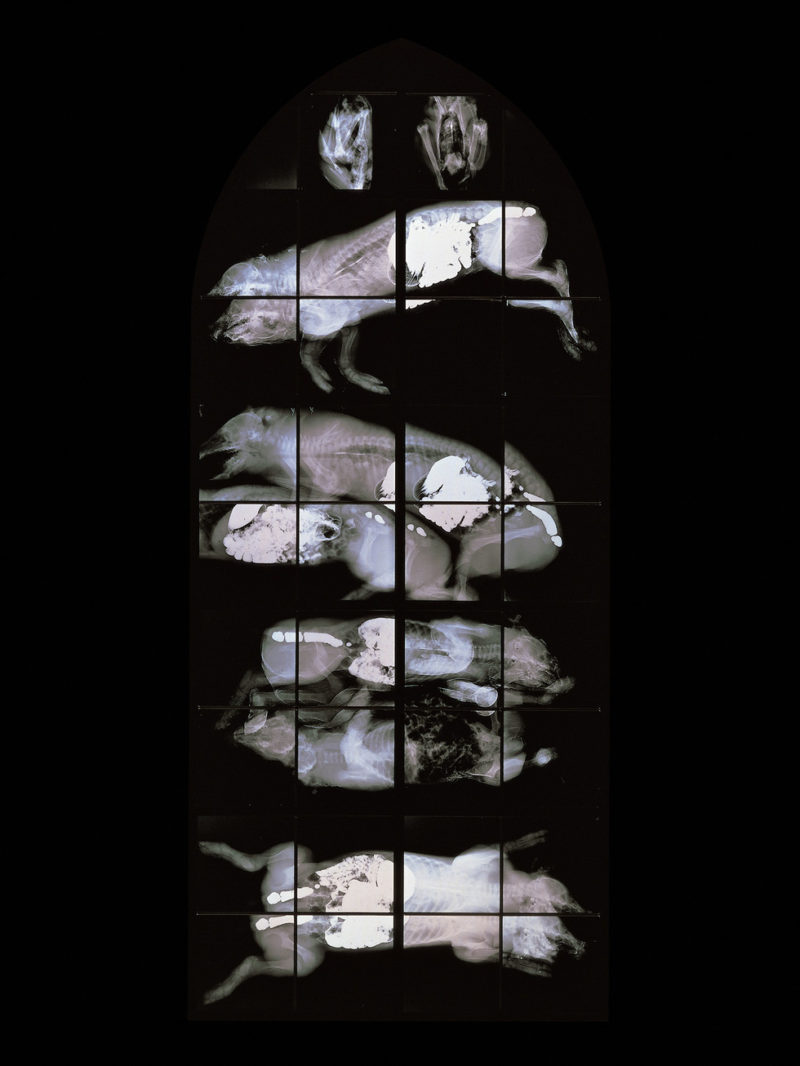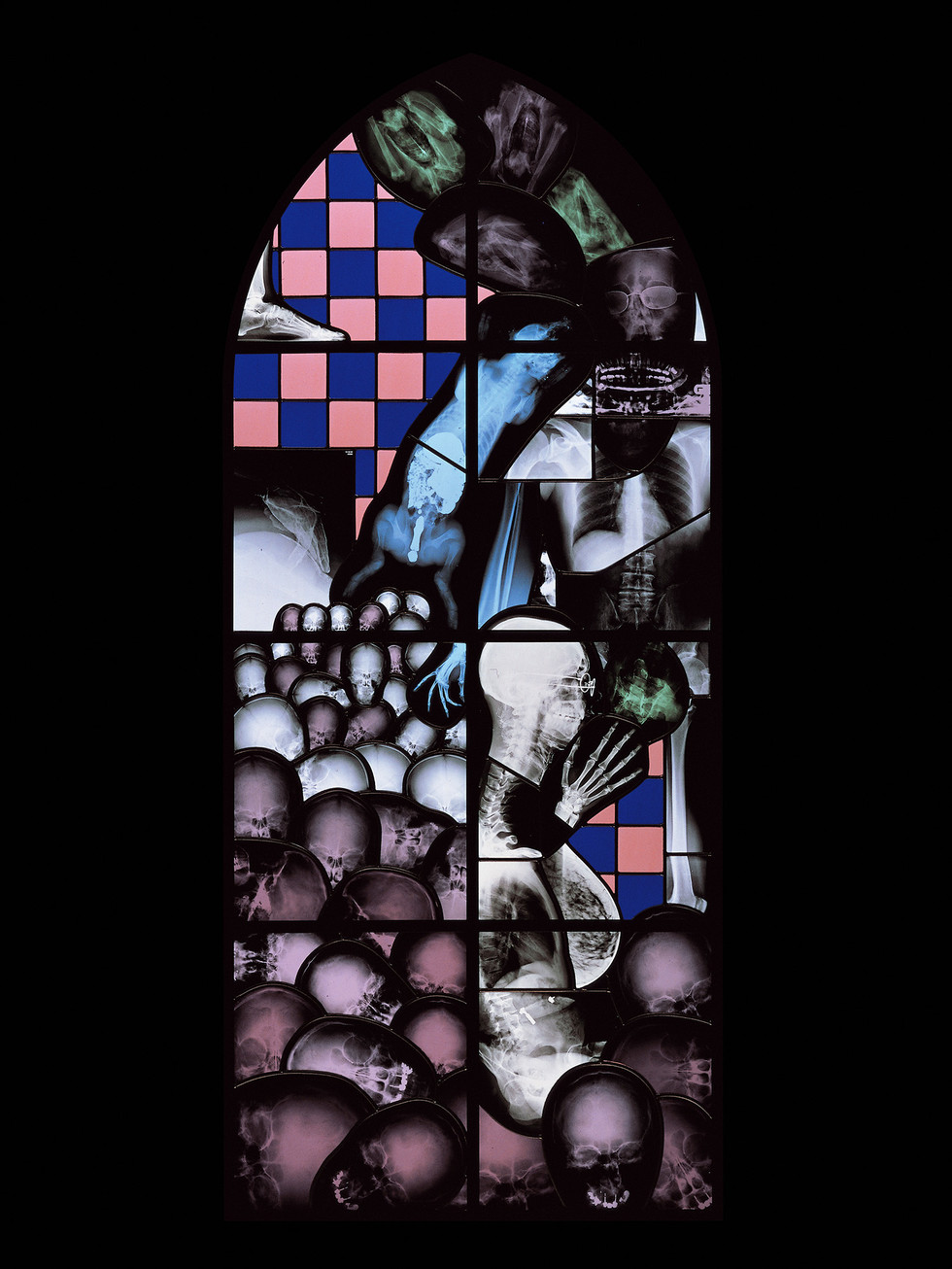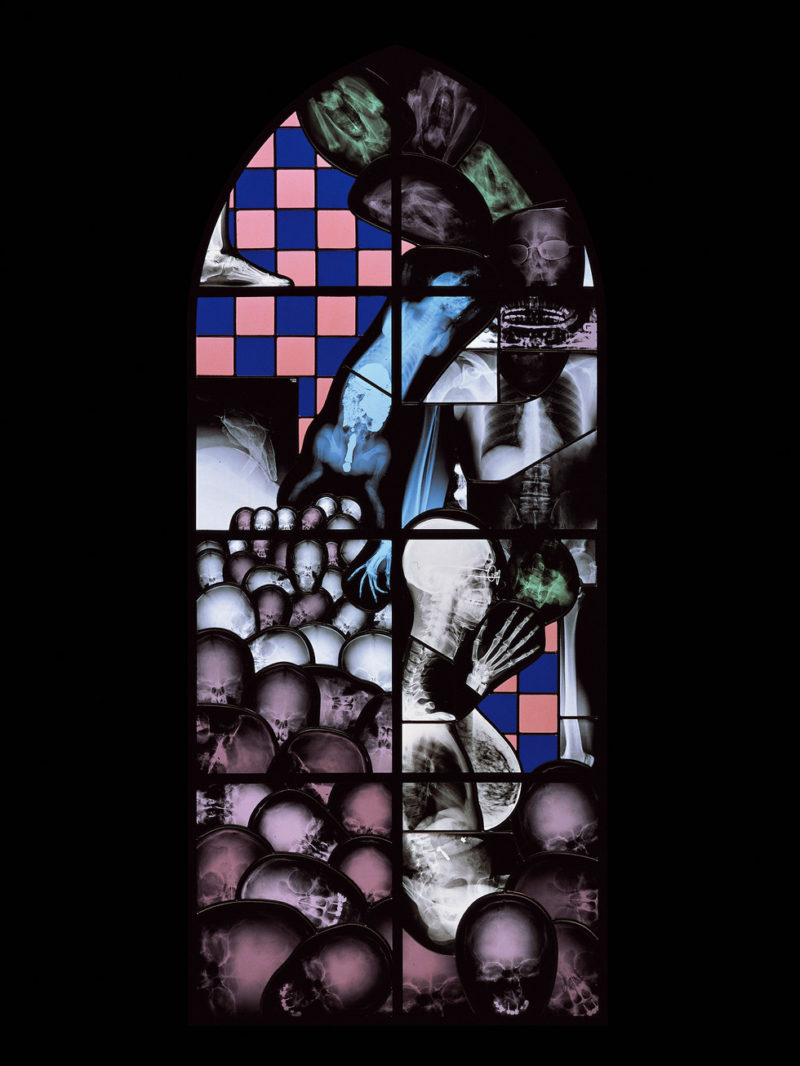 More by Wim Delvoye
More stained glass windows
Footnotes